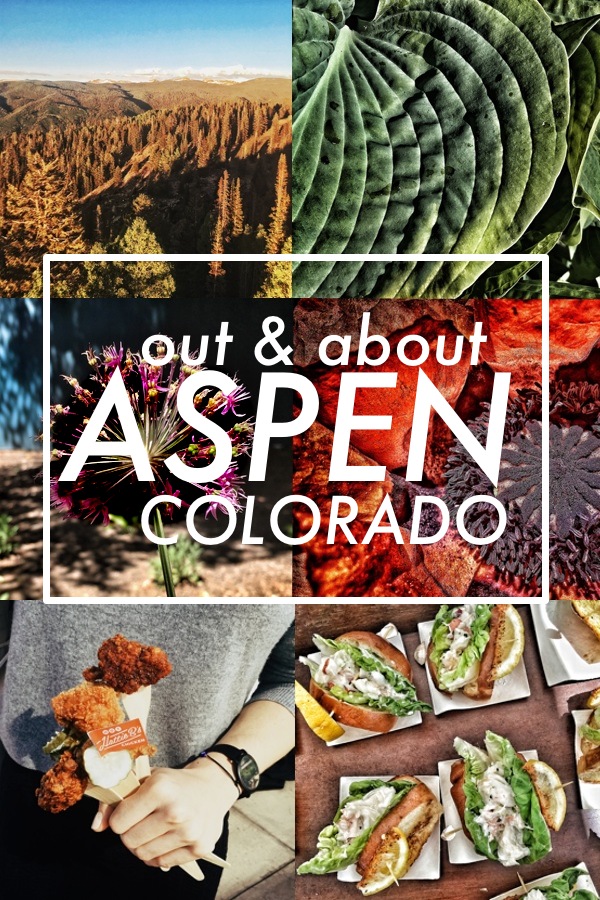 Last Wednesday I flew to Aspen, Colorado to attend the Food & Wine Classic with my maj.
Joy was on assignment for American Express and I got the opportunity tag along. (YAY MAJ TIME!!!)  It was an incredible trip. There were moments of relaxation, mixed with work, altitude wooziness and non-stop laughter. Oh yes…there was also FOOD AND WINE.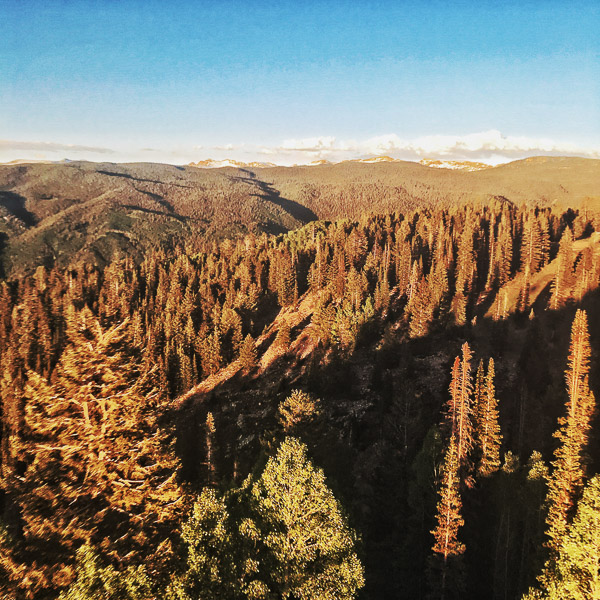 But mostly, there was pause–pause from my everyday life. There was time to reflect on my life and what my current sense of home/place is. There was time to myself- something I don't think I've had that in a really long time.
Ummm….I had 7 hours in a hotel room all to myself…with no one talking to me or needing anything from me.
HELLO, INTROVERT TIME. Sorry to rub it in but OMG IT WAS AMAZING.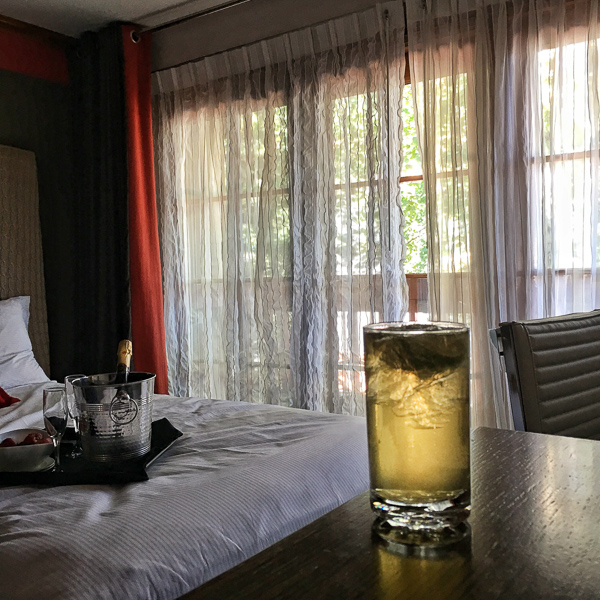 Honestly, traveling is sometimes scary for me because I get anxiety about packing and getting to the airport on time. I get hung up on checking bags and not checking bags and then I always take a smaller suitcase to challenge myself to pack lightly but then I forget things… There's a lack of control in traveling that's both good and bad for someone like me. I'm a person who is early to the airport and loses my plane ticket every 5 minutes because I don't put it back in the right pocket. Traveling is annoying and cumbersome at times,  but being away from home and experiencing something new is so good for my soul. It's important for me to step out of my comfort zone, so I can have a deeper appreciation of my everyday life. Being away makes me miss my routine. It also recharges my creativity, which is something I have been struggling with lately. So YAY, VACATION. Even more YAY that I was able to have girl time with my best friend.
Aspen!  Here's what I experienced:
NATURE!!!
The air is pure up there. SO SO PURE. You'll just want to huff it until you get dizzy…which happens fast. Altitude is crazy, man. Or maybe it's the trees. SO MANY TREES.
The sun is also super intense thanks to being up so high. It's an interesting experience for sure.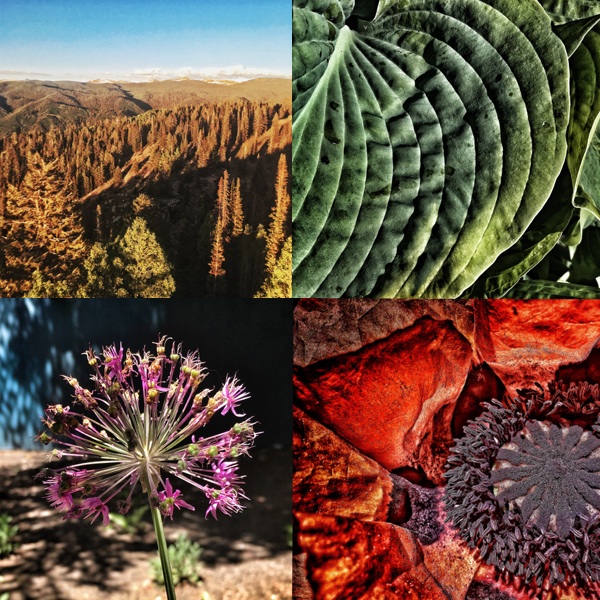 Food & Wine Classic! The reason why we were there. I would love to see Aspen in the winter.
Maybe one day! Hello, dude with the pink pants. I admire your fashions.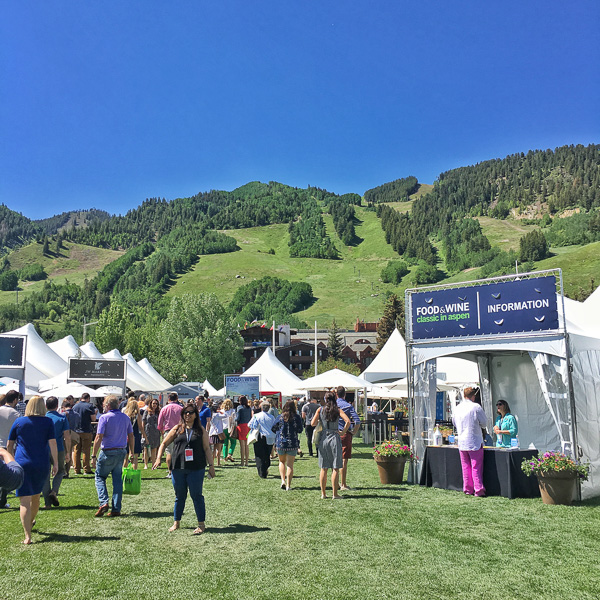 We did a lot of walking….a lot of looking around…a lot of talking…and….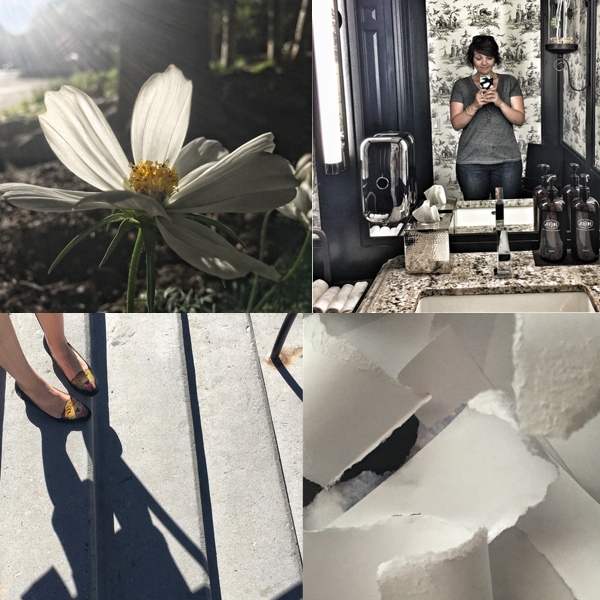 A LOT OF EATING….but actually not a TON because I generally don't like waiting in line for food.
I also really hate standing up & eating so we would grab food, sit and REPEAT….sometimes throwing a new drink in the mix with each round. It was PACKED.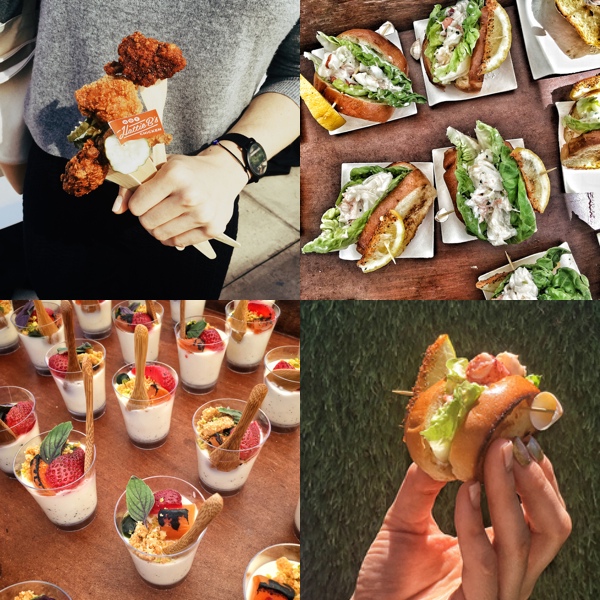 I burned my face off with this nuclear fried chicken from Hattie B's.
Not mad at it. Not mad at all.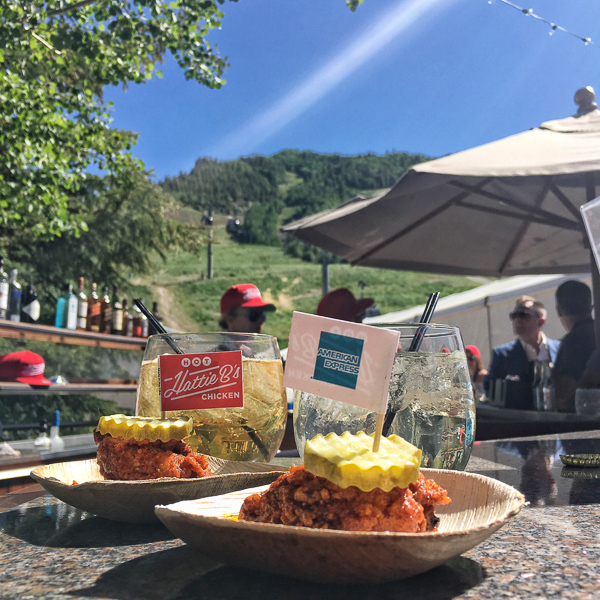 Fried Chicken bouquet!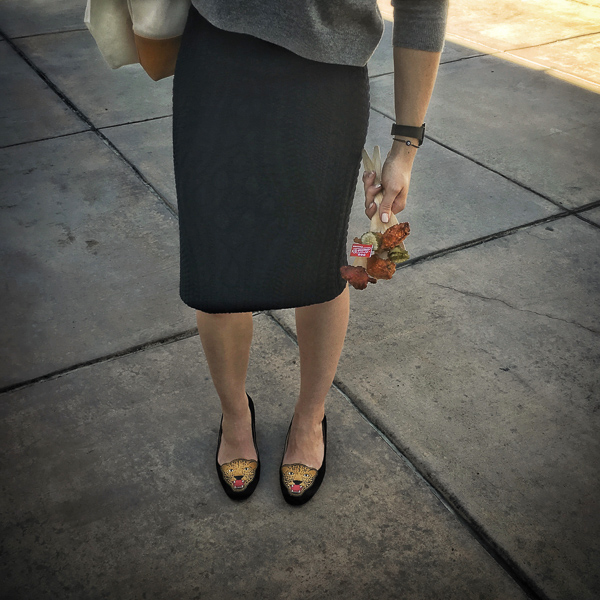 A dinner for two at  White House Tavern. Basically all of our favorites from Houston's.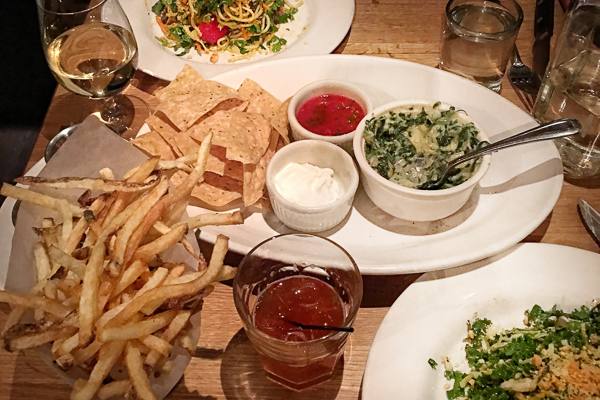 One night we had amazing BBQ here. Look at the reflection of the trees in the pool!
I almost jumped in because it was so beautiful. Did we end up at the magnum party after this? I dunno…the memory is a little foggy. Must have been the altitude 😉 I do remember eating an epic cheeseburger slider though…so there's that.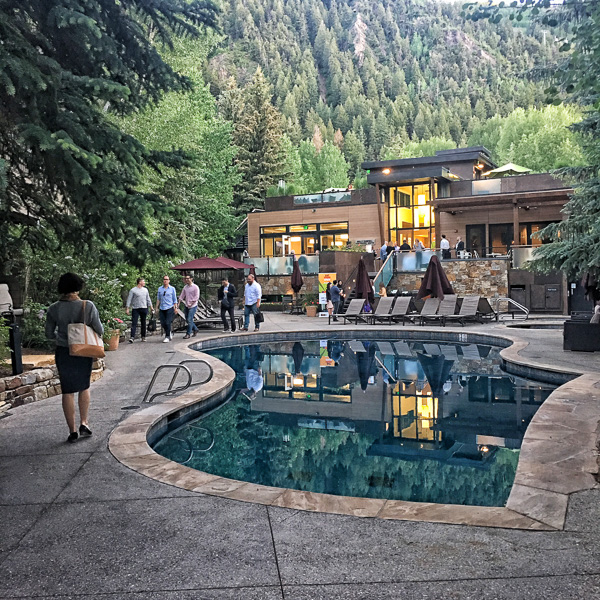 The next night, we went to giant/fancy party at the top of the mountain.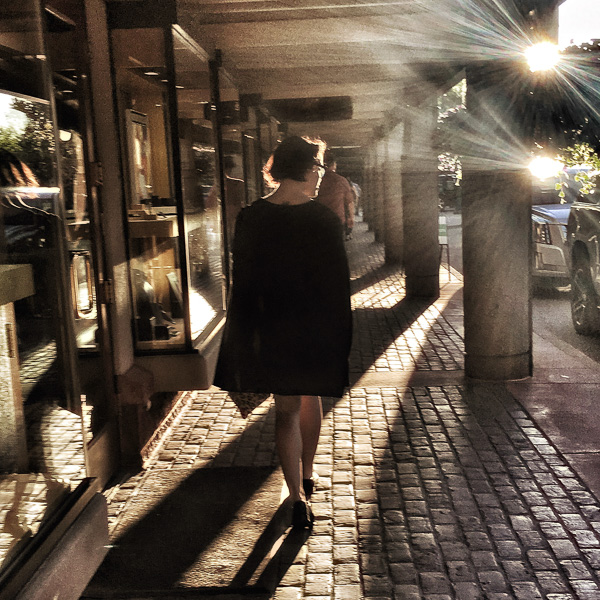 We were able to watch the sun go down while heading up 11k feet in a gondola. It was peaceful/terrifying/thrilling to be up that high.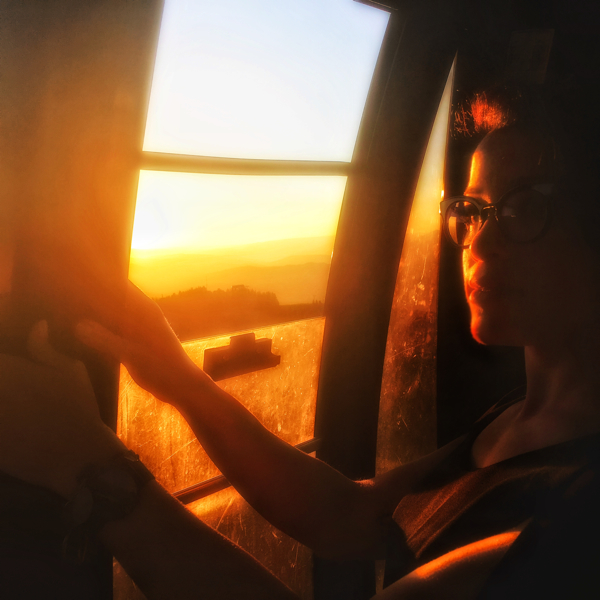 In Colorado, the mountains are filled with so many trees. It's surreal.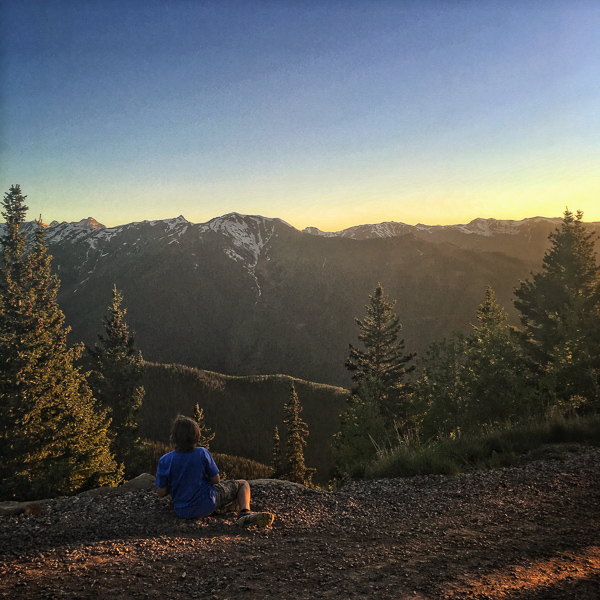 At the top!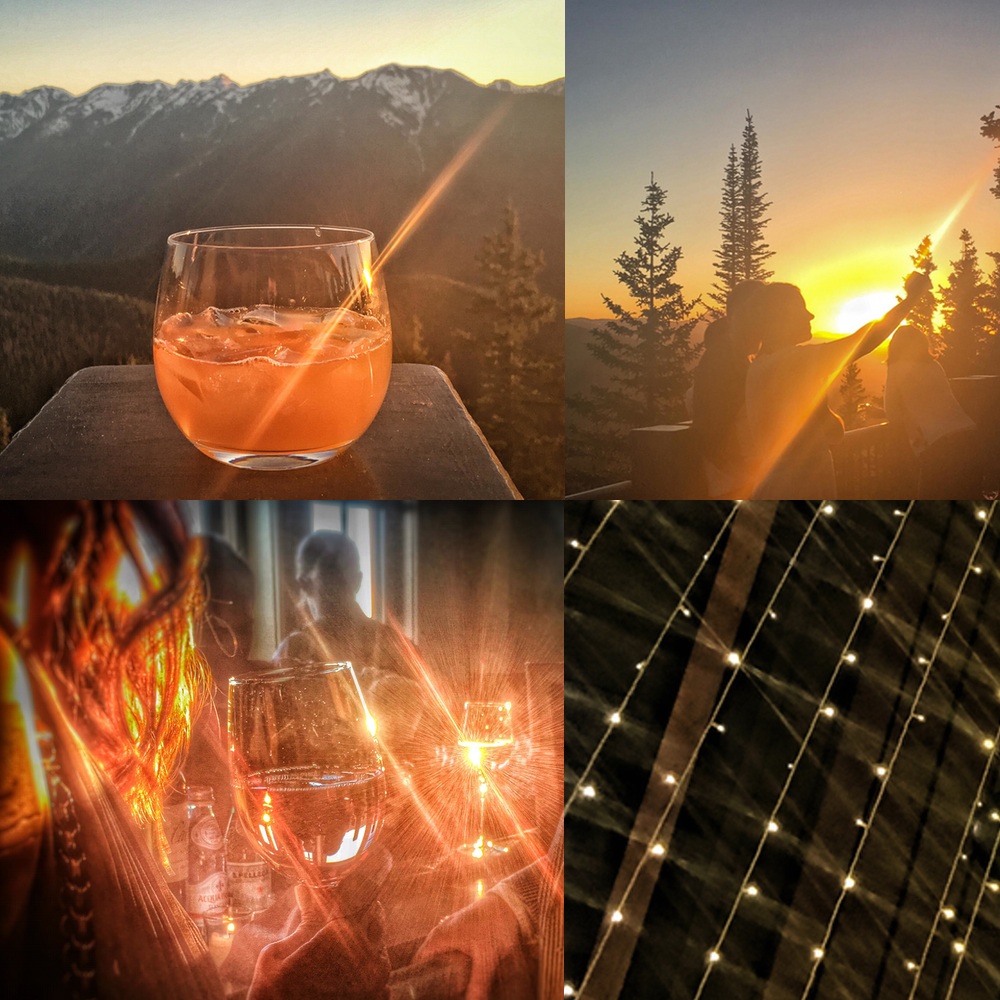 Besides all of the eating and drinking, I took a lot of notes during the #amextrade panels.
The Power of Mentorship: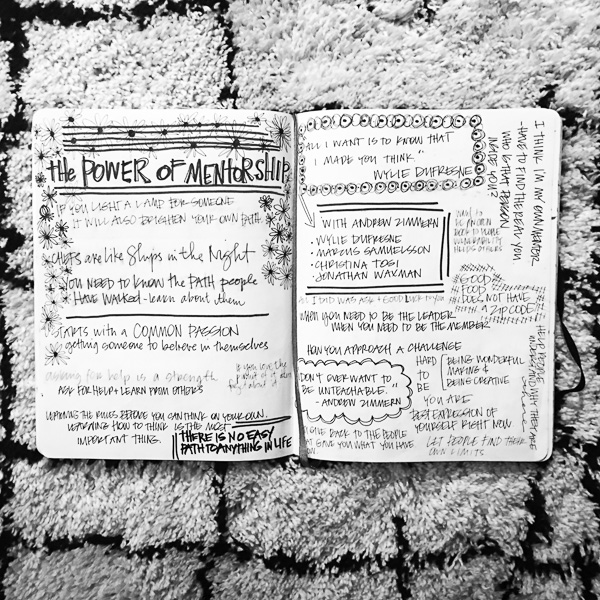 Talk on Technology in Restaurants: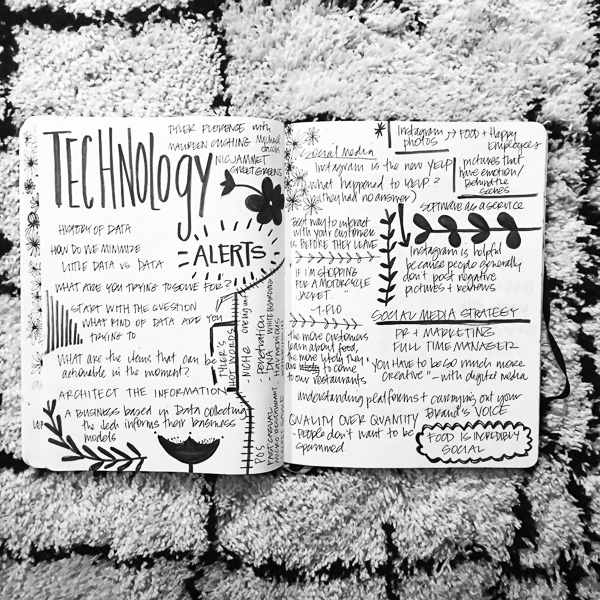 The Importance of Adaptation: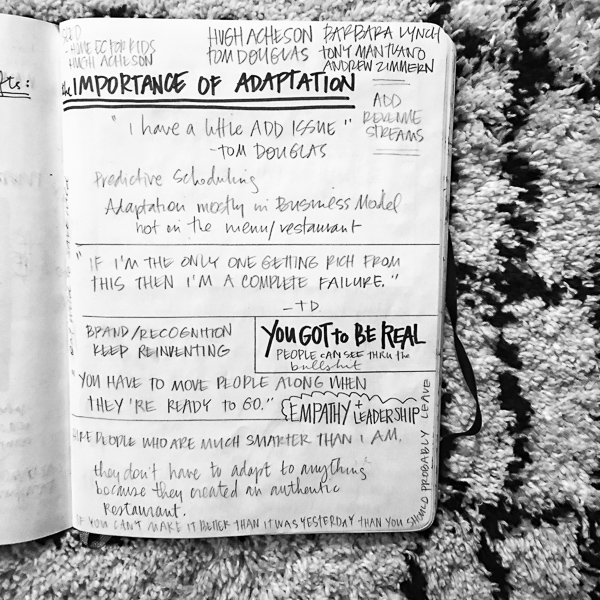 All of them were incredibly thought provoking. I left feeling inspired.
We went up to Tyler Florence and talked to him briefly about the inappropriate question I asked him when he was on our podcast (we cut it out).  For the record, he does not want balls for ears. No balls on his face, please.
Maj's new book arrived in our hotel room! It's going to be AMAZING.
Oh look! Us on a gondola.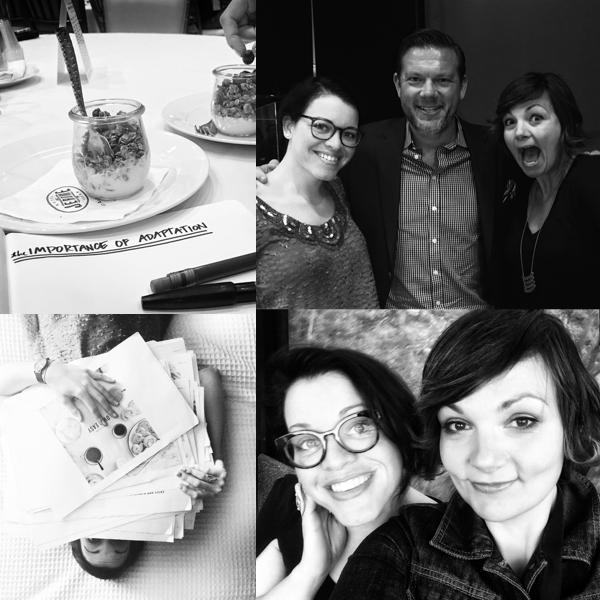 I fell madly in love with the decor at Hotel Jerome. The details were supreme.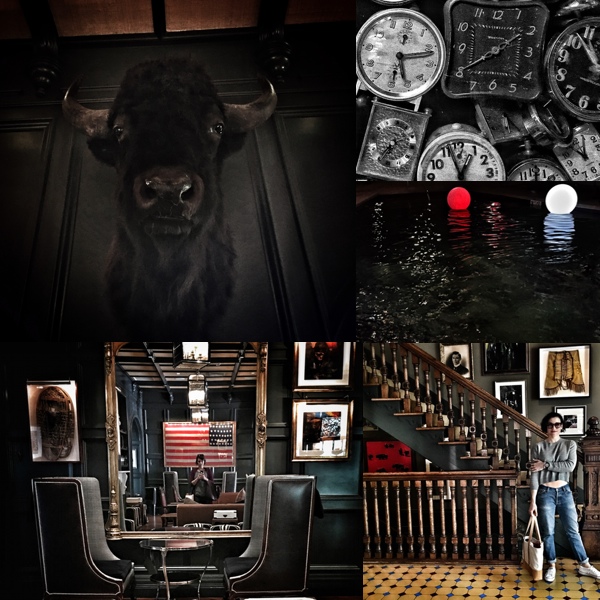 I mean…. CAN I HAVE THAT MIRROR AND CHAIRS AND PAINT COLOR?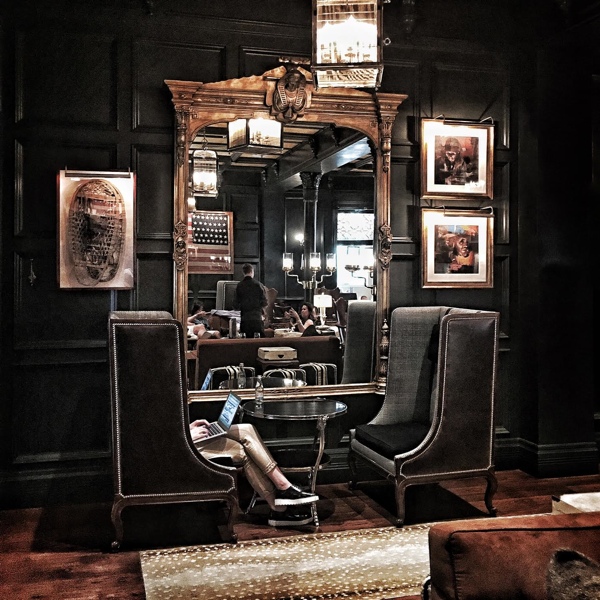 The breakfast at Prospect was delightful. I will definitely recreate this one here for sure.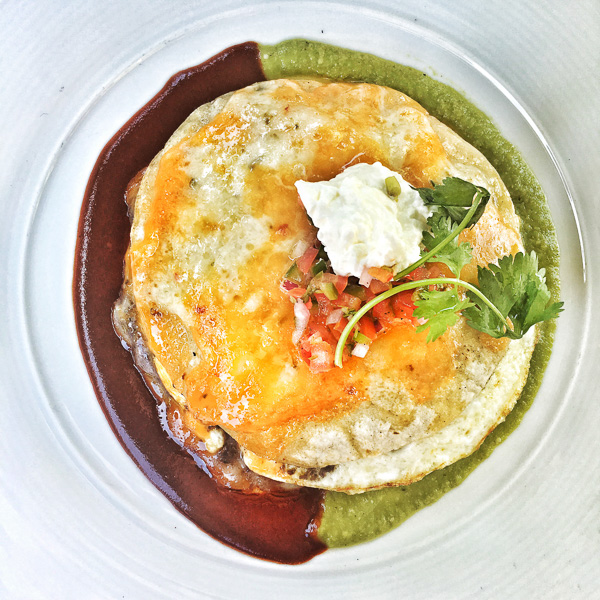 On the day I left, we walked around and checked out the Aspen Farmer's market.
All the information you need to know about a place can be found at the Farmer's market.
There were some good vendors there!  Charming as heck.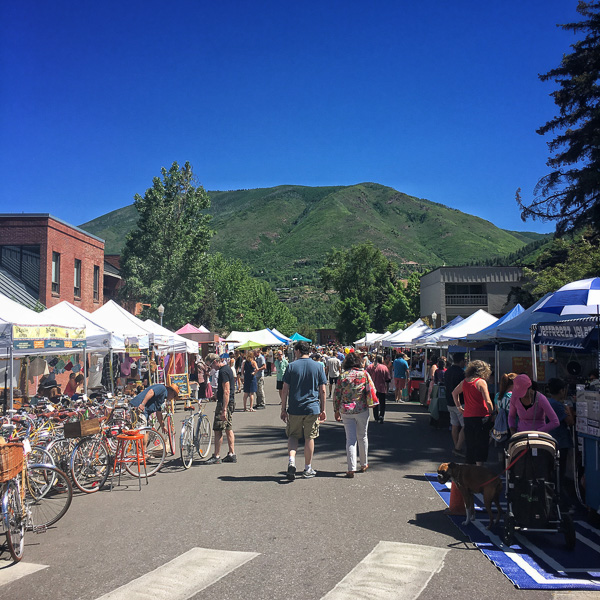 Oh look! Two pregnant goats hanging out under a sandwich sign. Cannot resist a big goat belly.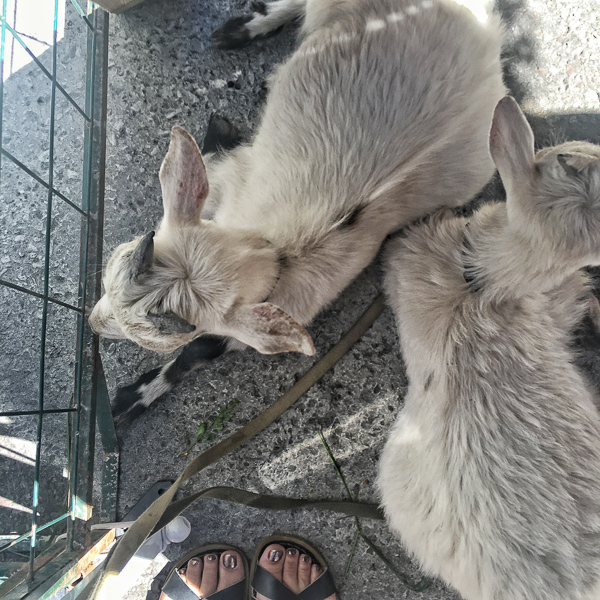 I can imagine the scene is a little different here in the winter 😉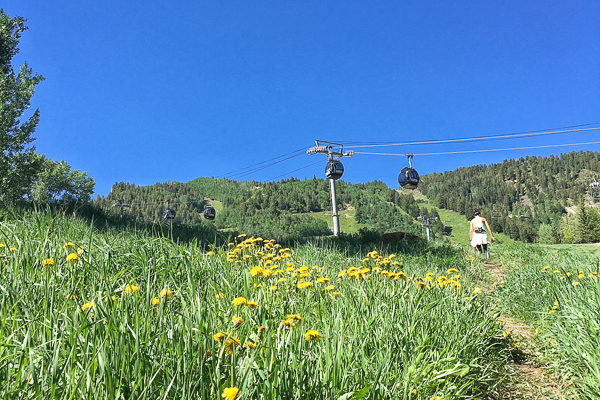 Other things to note:
I stood next to William H. Macy for 10 minutes, waiting for our baggage….thinking about how weird it is that Casey and I watch him play Frank Gallagher on TV.  I had to walk through the airport with him whistling a song right in my ear… behind me. He seems like a nice guy.
Celebrity chefs sometimes look like real life caricatures.
My cab driver backed into a car behind us.
High altitude is weird.
Christina Tosi is my hero & her entourage is pretty cool.
I still don't like mayo…even though I had a lobster roll.
Andrew Zimmern is a hard worker.
Some chefs think they're baaaaaad to the bone.
Didn't see Guy Fieri but got to share shuttle with Anne Burrell, so I think I still met my crazy/intense bleach blonde chef quota for the year.
Packing was pretty easy thanks to my capsule wardrobe. But, I did forget to bring a pair of leggings so that sucked.
I still haven't unpacked my suitcase.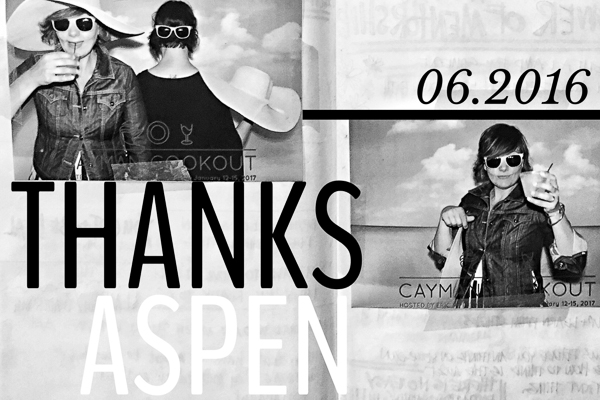 So, that's my trip! I'm back home and settling back into my routine.
My heart is full and my creative spirit is ignited. Thanks for an amazing trip, Maj. You're simply THE BEST.