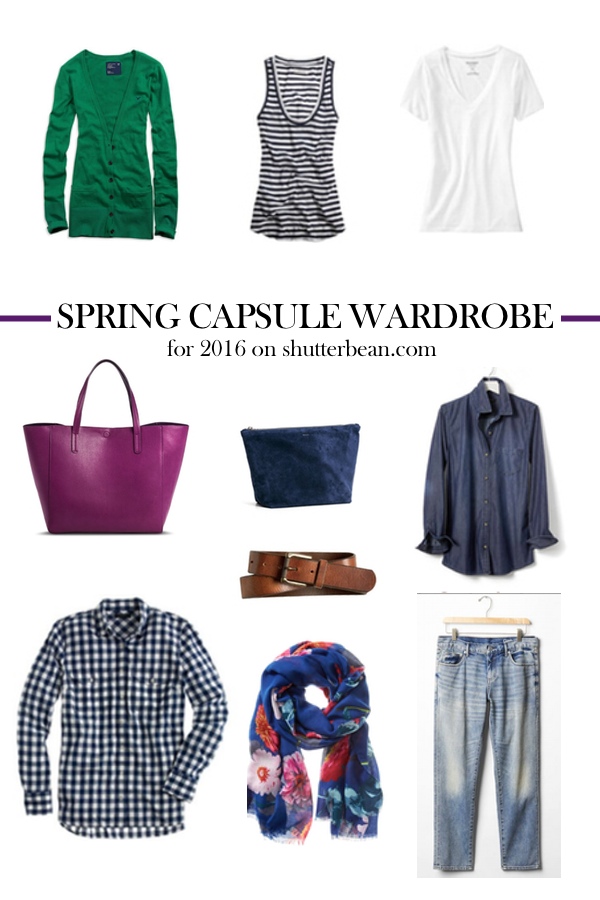 After the past few months of wearing all of these items for my Winter Capsule Wardrobe, I'm excited for my Spring Capsule! Honestly, I can't believe I actually did it. I wore everything and only dipped into my reserved clothes stash once (we had a Hawaiian themed dinner to go to).
I really loved implementing my capsule wardrobe because:
I was able to be more creative with my clothing combinations
I now understand what a minimalist wardrobe is all about
I loved all of my outfits
I learned about myself & how to manage my shopping impulses
The bottom line is that when I have a minimalist approach to my closet, I can make more deliberate choices about my clothes.  The creative challenge keeps it interesting and in the process I found the shapes, colors and combinations that work well with my body lifestyle.  I have less clutter in my mind when I get dressed because the choices aren't overwhelming. My closet is still super CLEAN and I am never feeling like I have nothing to wear. Success!
Ok! So let's talk about SPRING:
I was looking at the Pantone Spring Fashion Color Rep for 2016 and none of these colors really scream TRACY. Those colors don't work well with my complexion, so I'm going rogue and doing my own thing. This is great because I don't really have to buy much for this capsule. The whole idea is to use what you have and I'm gonna do just that.
Now that this is my second time doing this, I went back through my Pinterest Board to compile the looks I liked. I went through and looked at all of the articles of clothing in each outfit and pulled stuff from the clothes I packed away in my guest bedroom closet.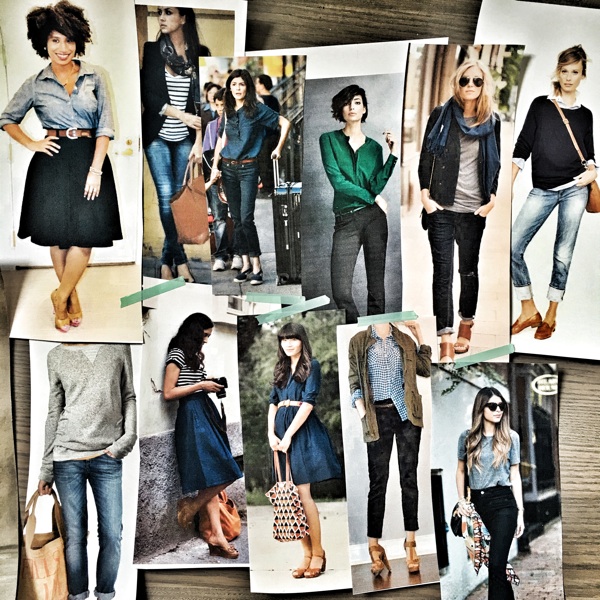 From there I built my color scheme: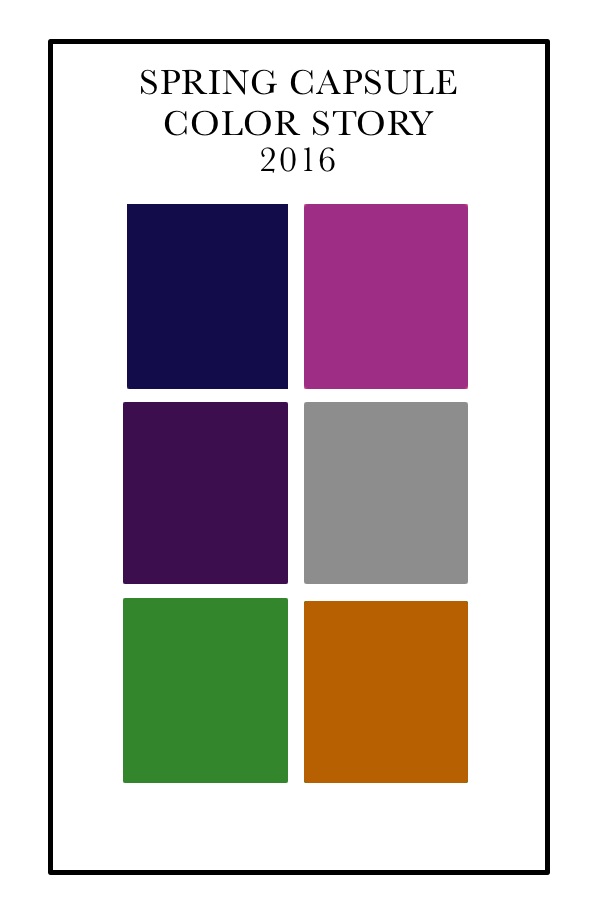 Navy/ Gray/ Denim/White with pops of Purple Kelly Green & Tan (the tan comes from leather).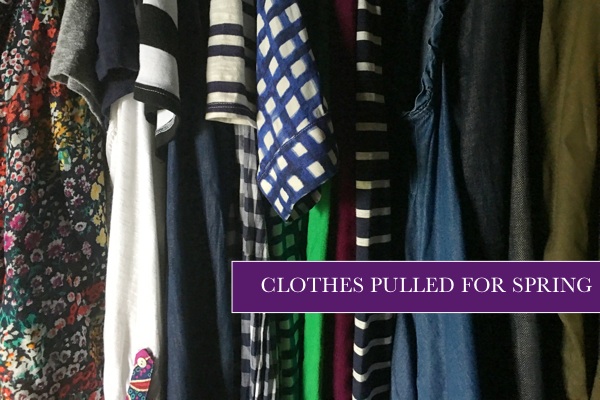 I kept some of my base/foundation pieces from my Winter Capsule because I knew they would easily transition into Spring.  I find this super reassuring because it means I'm coming up with my go-to-looks/uniform and perhaps by the end of year of doing this I won't have to think much about my wardrobe.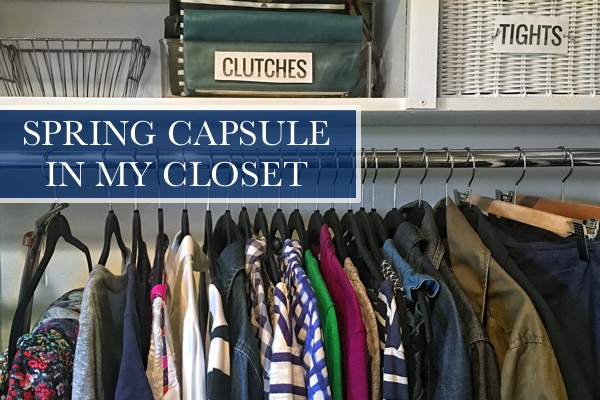 Here are my foundation pieces. These are the pieces that I will build outfits from.
I might end up adding a pair of leggings. We'll see.
And here we have the jackets & dresses. I think I sectioned these off into a separate category because they are filed together on the right hand side of my closet.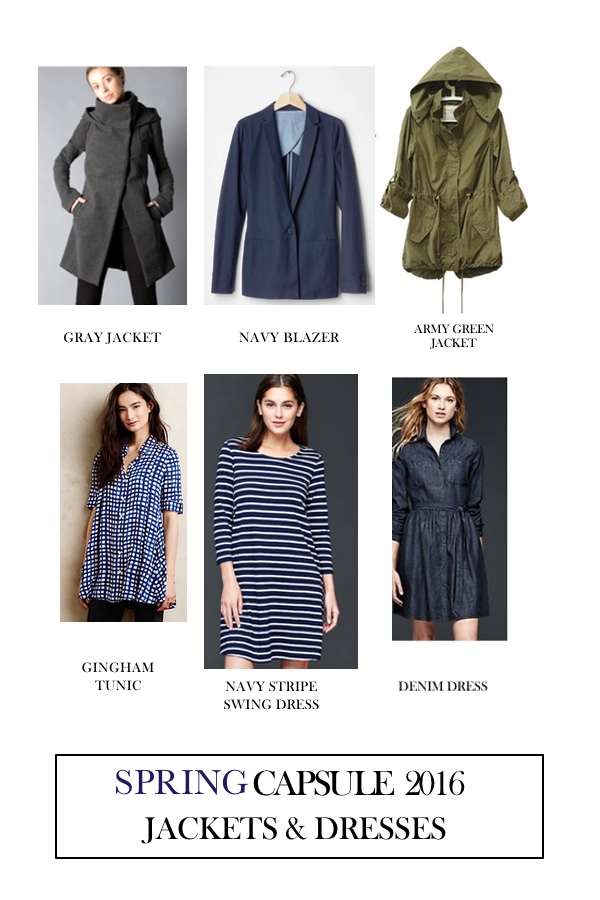 The tops & sweaters are kind of basic this round. I think that I want to play up all of my outfits with accessories and pops of color. I know it's going to be raining off & on for the next few months, so I have to have a lot of layers. If you live in the Bay Area, you always have to wear a lot of layers. You just never know if the fog is gonna creep in one day.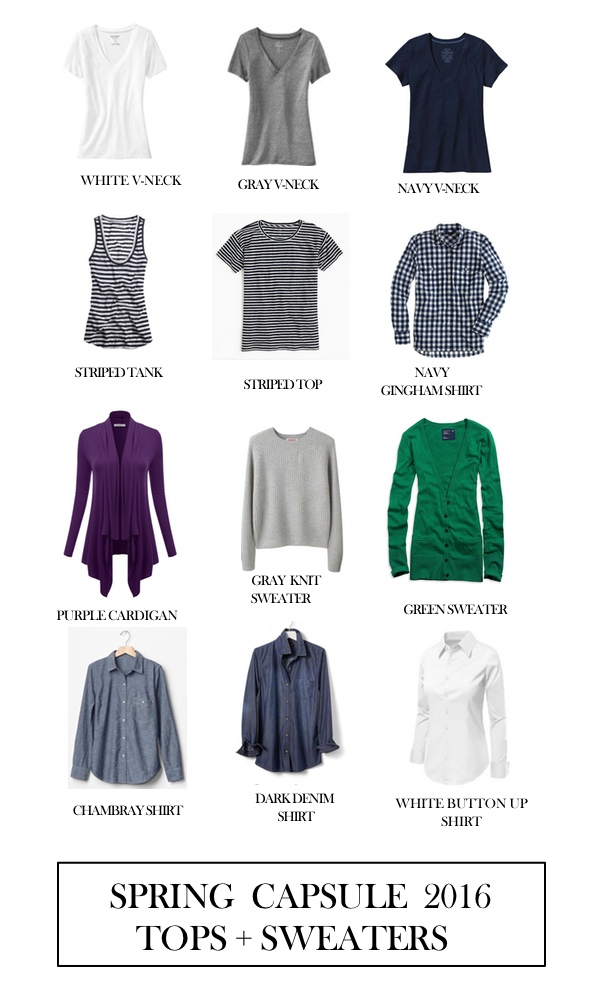 And we end with the fun part. Here's where most of the color comes in. I really like mixing floral with stripes so these scarves will help with that. I want to keep my jewelry simple this season. My hair is getting a little bit longer and I've been playing around with colorful clips, so I feel like I have to tone it down in the jewelry front.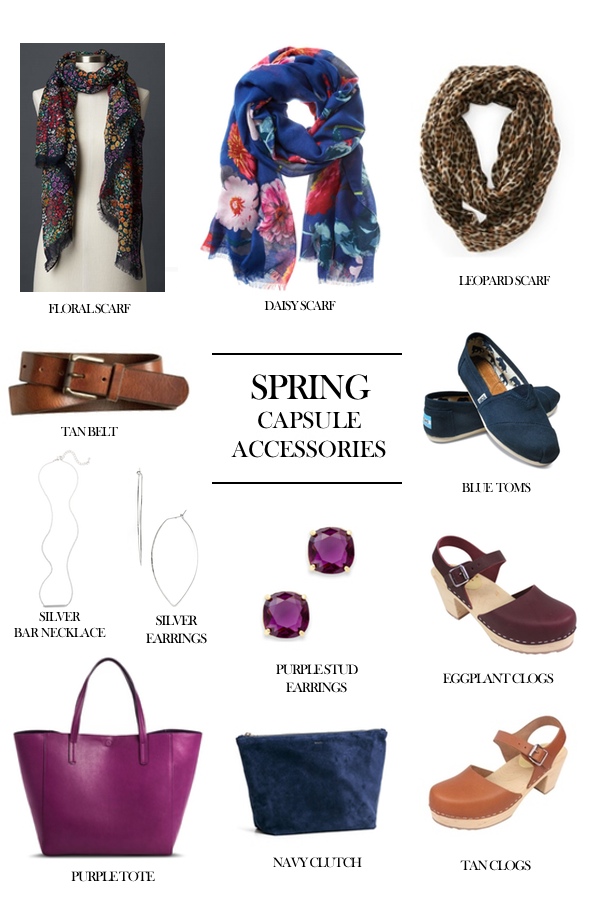 There you have it! That's my Spring Capsule Wardrobe. It's kinda preppy and packed with jewel tones, huh? I suppose some of these items could go really well in an Autumn Capsule, but let's not get ahead of ourselves!
I'm going to be traveling to Vancouver with some of these clothes and it's going to be my first time packing for a trip using the capsule foundation. I'm kind of excited about how easy it's going to be to do that. Hope this inspires you to pair down/edit your wardrobe!
Be sure to check out my Winter Capsule Wardrobe & Closet Organization posts!