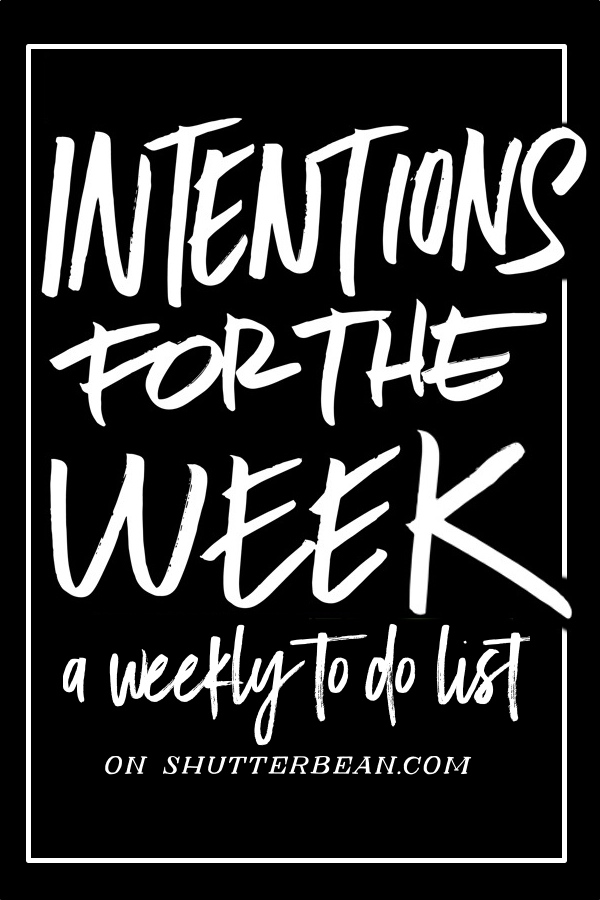 And here we are. Monday!
This weekend we spent the night at Cavallo Point for a little stay-cation. It was fun. It was short! Remind me never to pick the tasting menu when we have Cooper with us. That felt like it took FOREVER. I spent the morning walking around the property. Took a dip in a jacuzzi. Took a shower outside under a few gigantic eucalyptus trees. As a result, I'm heading into the week with a little less stress on my shoulders. Time to take a pause and type out my Intentions for the Week. Do you find this helpful? Do you also write down Intentions for the Week as a result?   Here we go!

Intentions for the Week
celebrate Casey's birthday
laundry
pick up my Mom's ashes
shop/prep/cook/shoot One Potato recipes
prep for meeting
catch up on social media
work on recipes
ship out orders for The Handwriting Club
eat more salads/be mindful of what I eat
work on handwriting workbook
start tax stuff/sort through receipts
exercise- get outside!
errands- Target/Grocery/HomeGoods
volunteer at thrift shop
have a date with my calendar
paint nails
drink enough water
take care of myself
get enough sleep
give myself permission to go slow
Last Week's Intentions
FOCUS/stay focused

(I tried and tried!)

ship out packages for The Handwriting Club (thank you for your orders!!)
write letters (wrote 2! yay!)
follow up on emails
write Currently post for February
work on post about office space
art time with Cooper
post a new recipe (this week!)
laundry
clean out the inside of car/put back organizer
accounting work
get body moving/yoga (went to dance class!)
make sure I have two eyebrows and not just one
return shipment/item to Homegoods
drink more water
mindful eating
take a gardening class
Mantra for the Week: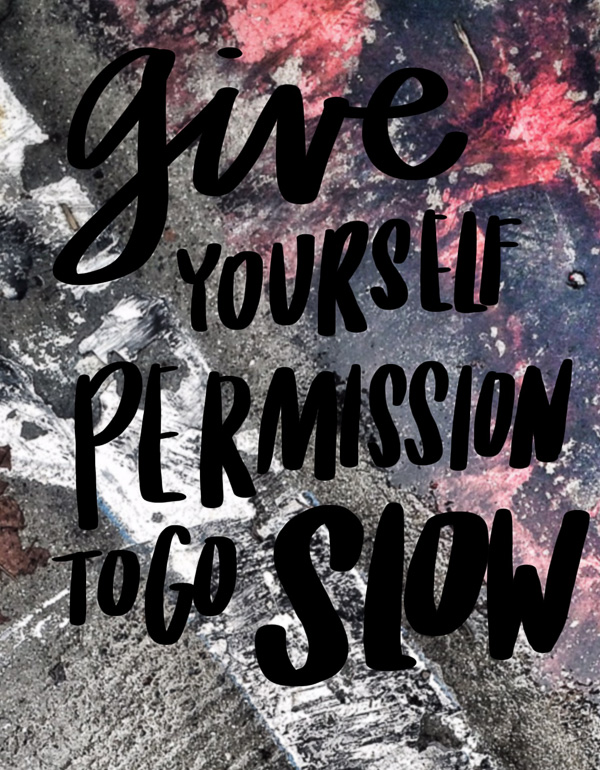 What about you? Have anything good you're working toward/for this week? Let's chat!