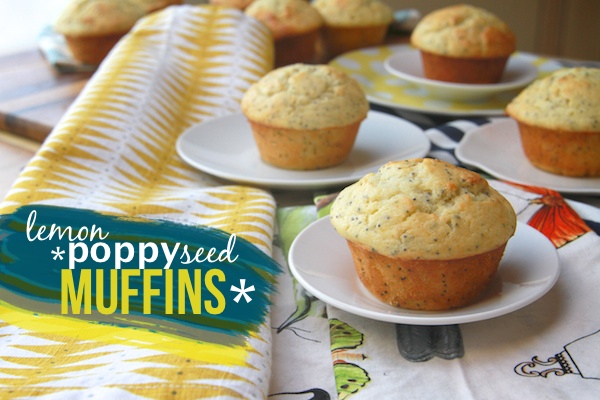 I was poking around on my RECIPES page the other day and saw that the MUFFINS section is seriously anemic.
Must make more muffins this year. MUST.
So, here we have Lemon Poppy Seed Muffins. They're one of my favorites. If you don't already have a recipe in your repertoire, you should consider this one!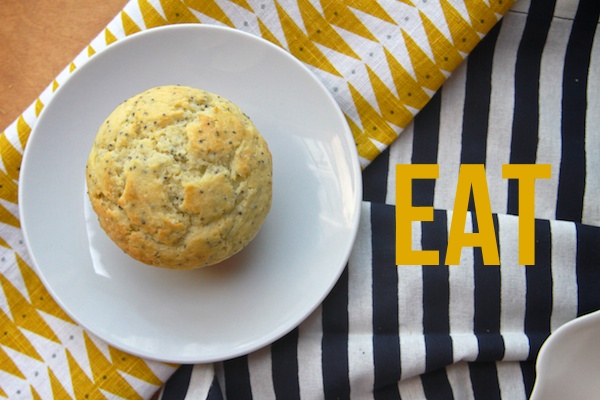 These muffins are light and fluffy on the inside and have a nice little crunch on the outside. The amount of natural lemon flavoring is perfection and those poppy seeds add such a nice bite.
I have a stash of these in my freezer just waiting to be warmed up & eaten on a cool fall morning. I'm thinking a pumpkin muffin comes next! What do you say?
And we're off! Ingredient gathering time.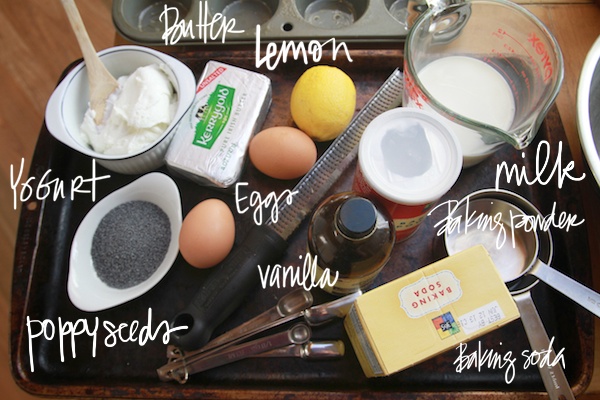 Zest the lemon. Add it into the sugar.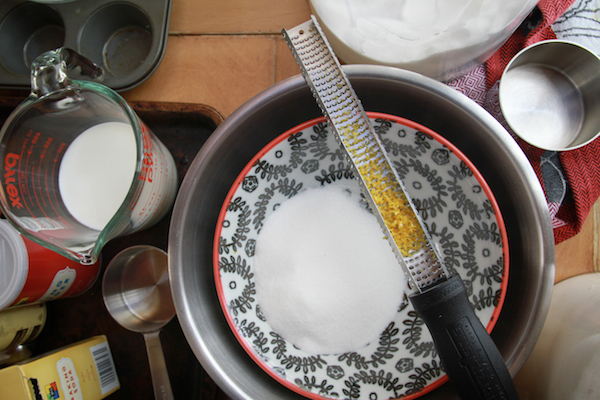 Stir it up and you have lemon sugar.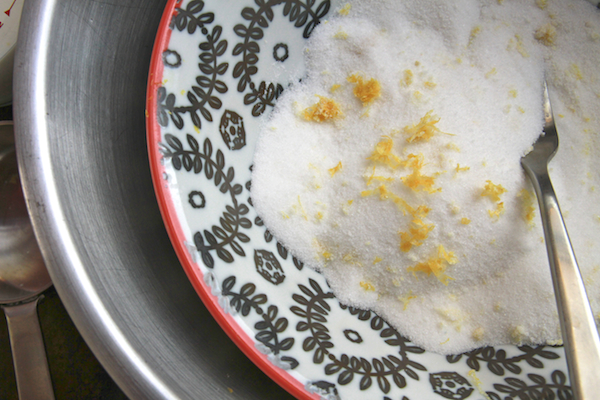 Mix the yogurt, eggs, lemon juice, milk & vanilla in a bowl.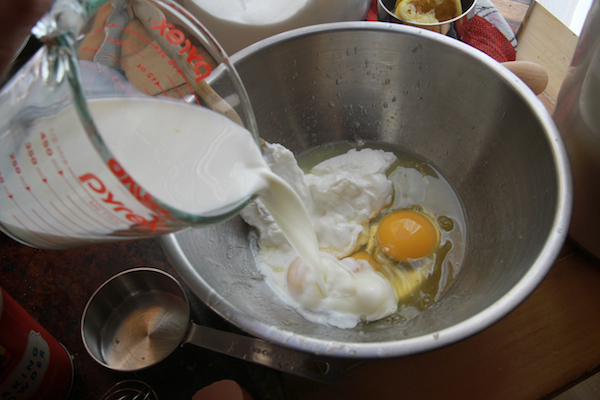 In another bowl mix the dry ingredients together. Cut the butter in with two knives.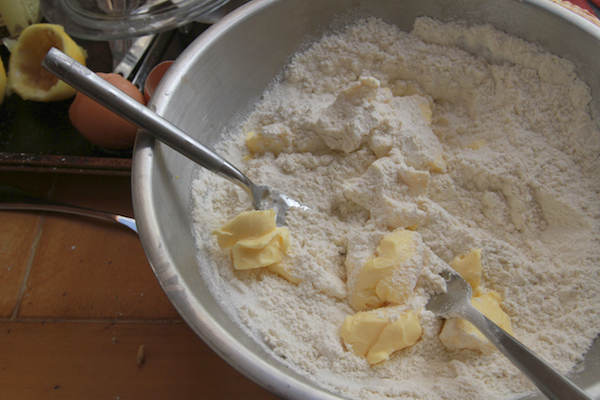 Add in the poppy seeds.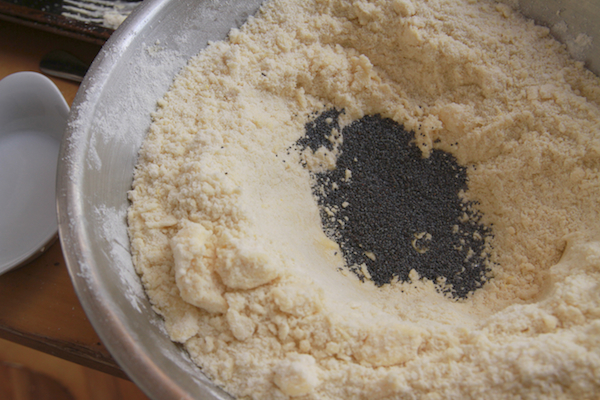 Make a well and add in the wet ingredients.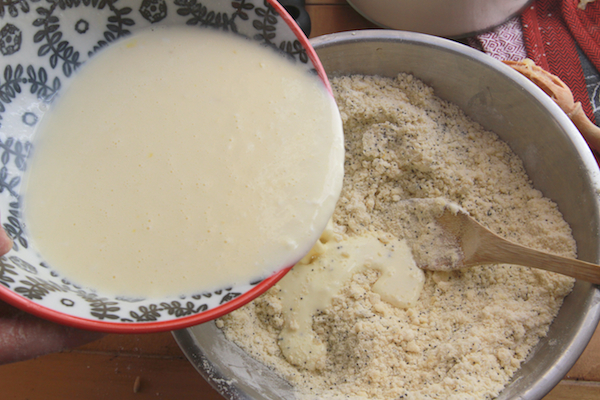 Stir until combined.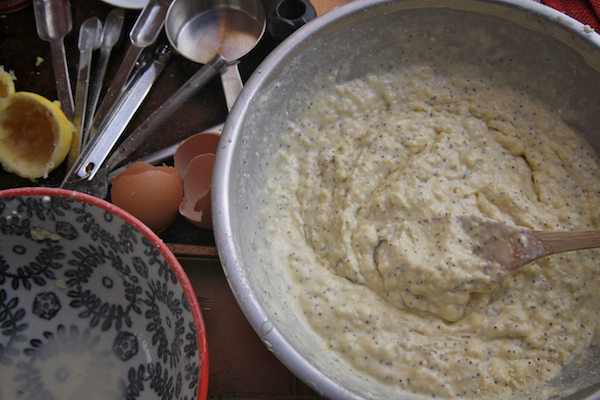 Fill up a muffin tin.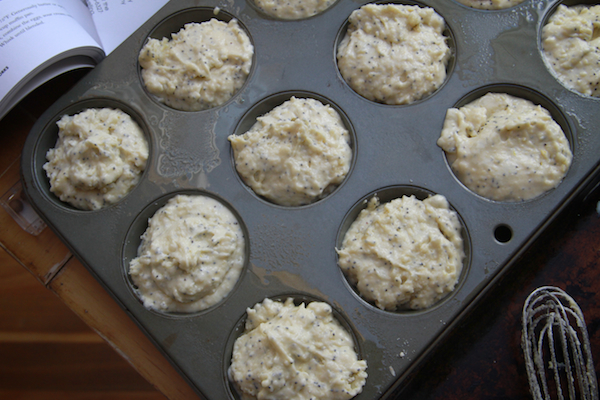 Bake! COOL.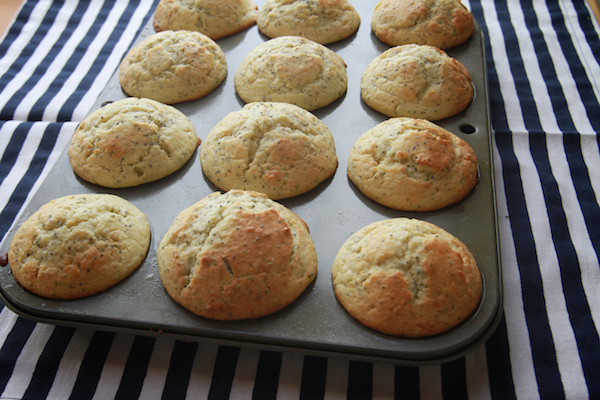 Enjoy.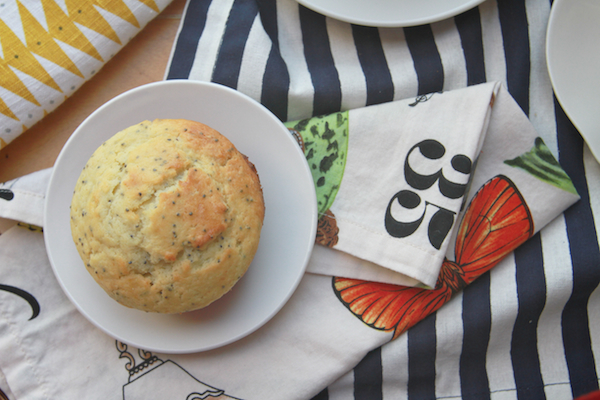 Muffins are the shiz.

Lemon Poppy Seed Muffins

makes 12 muffins

recipe adapted from The Cheese Board Collective Cookbook

1 cup plus 2 tablespoons sugar
grated zest of 2 large lemons
juice of 1 lemon
2 eggs
1 cup sour cream or plain yogurt
1 cup whole milk
1 teaspoon vanilla extract
3 cups unbleached all-purpose flour
1/2 teaspoon baking soda
1 tablespoon baking powder
1/2 teaspoon kosher salt
3/4 cup (1 1/2 sticks) unsalted butter, cut into 1 inch cubes
3 tablespoons poppy seeds

Preheat oven to 375F. Generously utter or spray the tops and cups of a 12 cup muffin pan.

Combine the sugar and lemon zest in a small bowl.

In a medium bowl, combine the lemon juice, eggs, sour cream (or yogurt) milk, and vanilla. Whisk until blended.

Sift the flour, baking soda and baking powder together into a large bowl. Add the salt and lemon sugar to the dry ingredients and stir with a wooden spoon until combined.

Add the butter and cut in with a pastry cutter or 2 dinner knives until it is the size of small peas. Mix in the poppy seeds. Make a well in the center and pour in the wet ingredients. With a few strokes of the spoon, gently combine, taking care not to overmix the batter.

With an ice cream coop or a large soup spoon, fill the prepared muffin cups until the batter just peeks over the top of the pan. Bake on the middle rack of the oven for 24-30 minutes or until the muffins are light golden brown, firm and springy. Let cool in the pan for 10 minutes. Unmold muffins and allow to cool on a wire rack.