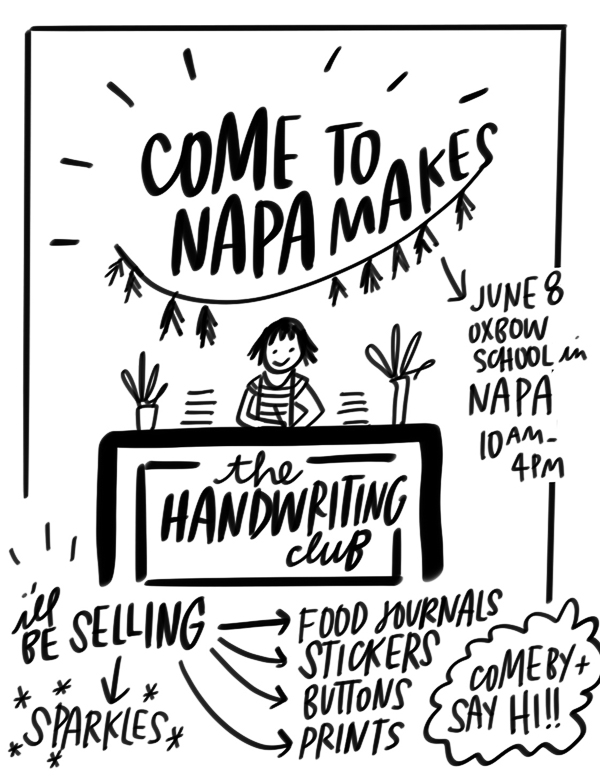 I've got my own table at Napa Makes
ON JUNE 8
10AM-4PM
What's Napa Makes?
A celebration of Northern Californian culture and the artisan voices that shape our creative community! This fresh spin on a craft fair highlights an expertly-curated collection of unique creations from local makers dedicated to their respective crafts.
Mark your calendar for Saturday, June 8, 2019 for round two of Napa Makes!
I'll be selling: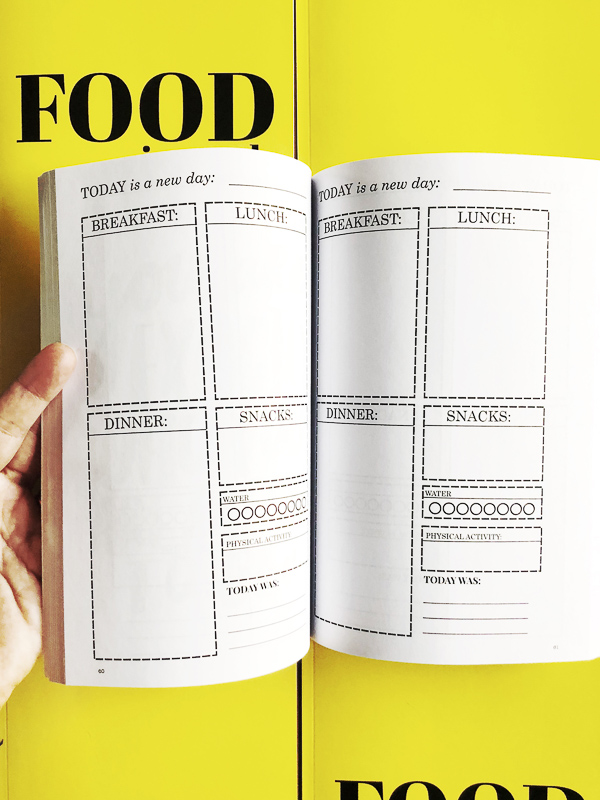 Food Journals (I'm bringing my favorite pens so you can get one signed!)
If you're international and you want a food journal, here's a link to get one sent your way!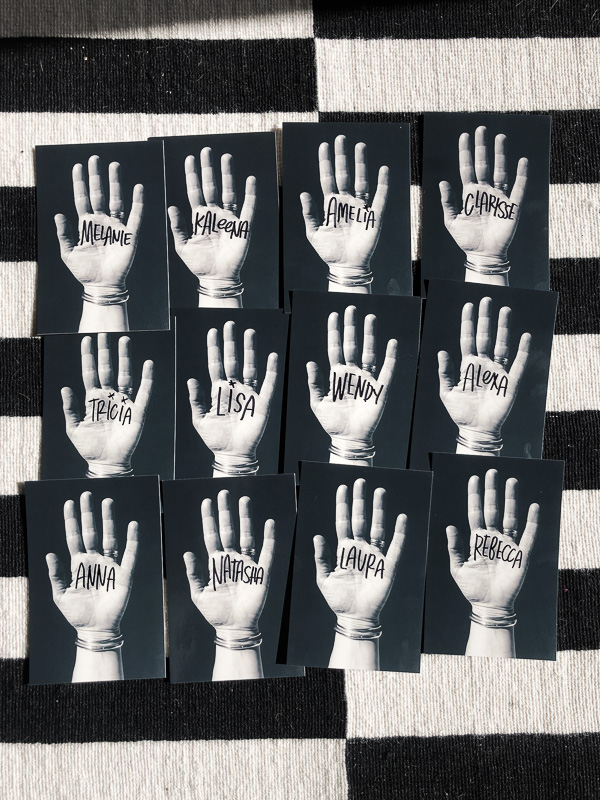 Of course, my MAKE MAGIC sticker will be there. I have them online right now too.
I have more bumper stickers in the works!
Will be selling these NEW guys: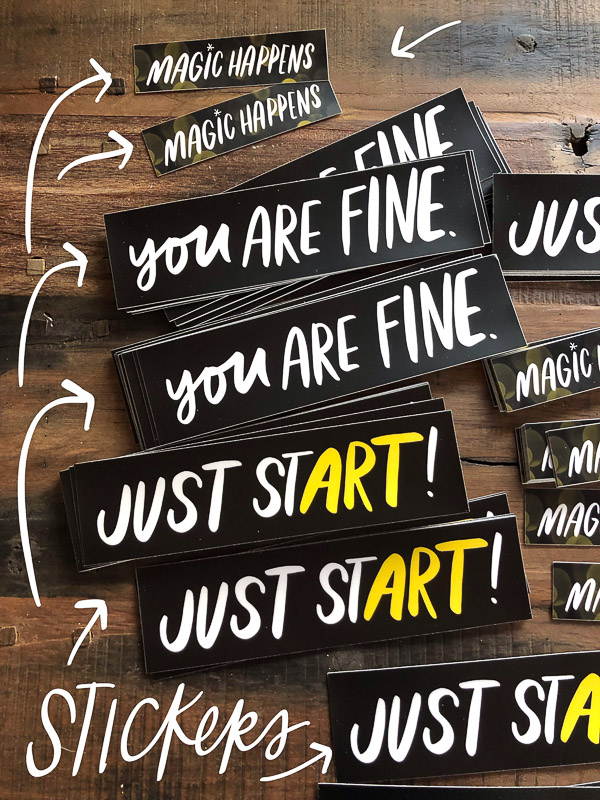 And some buttons! Perfect for a bag, a hat, a denim jacket, or anything you'd like to pin!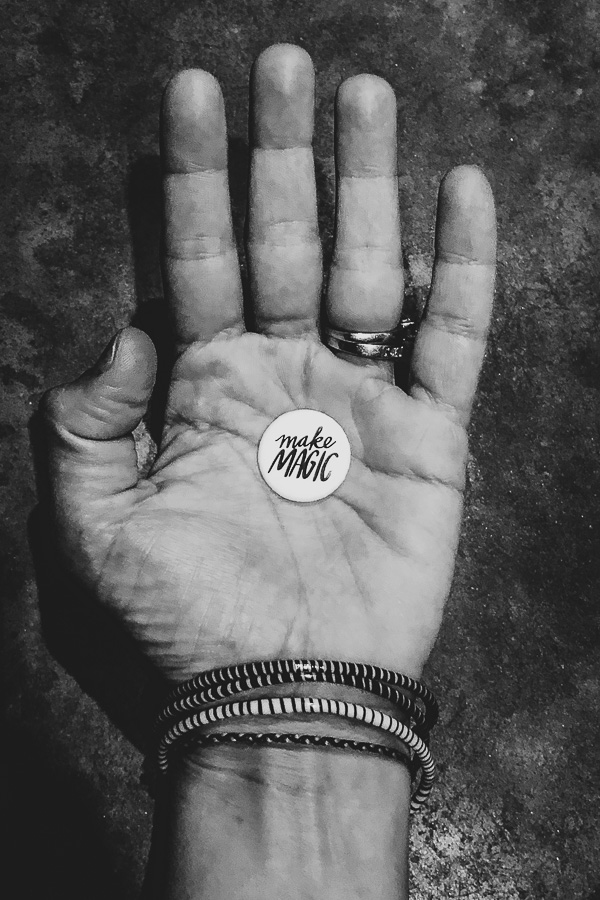 I have a *LIMITED* print set!!!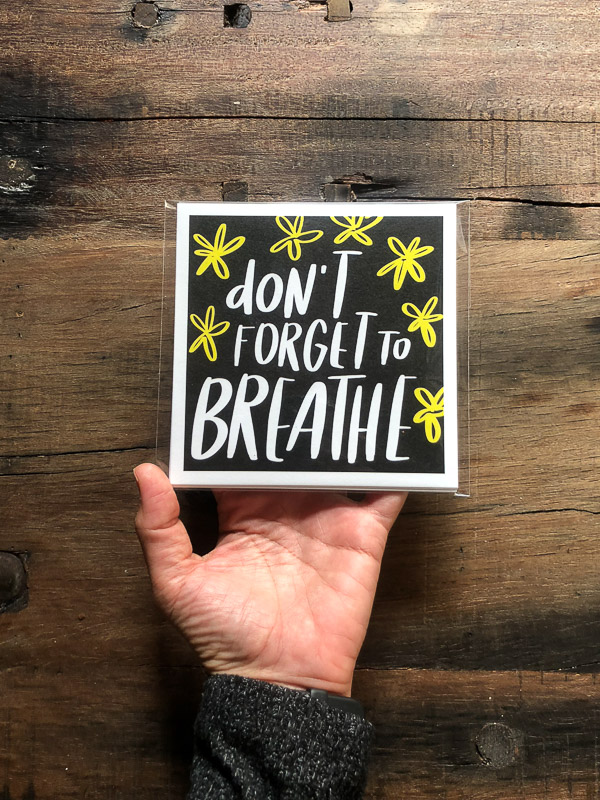 A PEP TALK FOR WHEN YOU NEED ONE includes these 7 prints.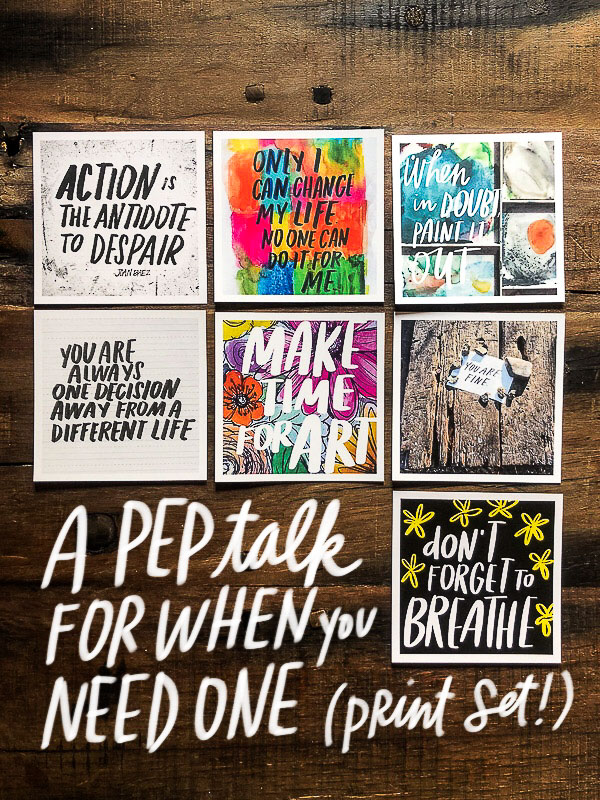 I'm also working on a few zines to share as well.
You should come!
There are going to be so many good artists there!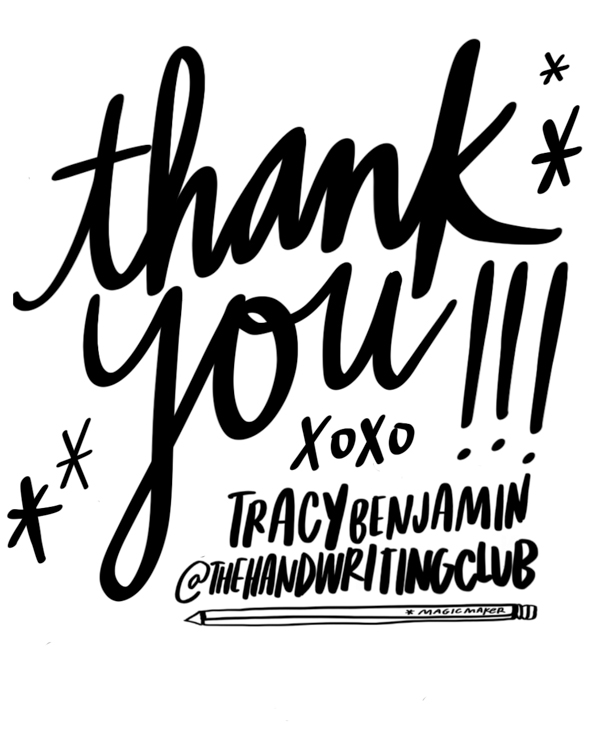 I look forward to meeting you in person this weekend!
Be sure to check out more info at the Napa Makes website.
And yes, most of these things will end up in my Etsy shop soon.
Thanks so much for your SUPPORT, LOVE and PATIENCE!
Be sure to follow @thehandwritingclub on Instagram where I'll be sharing behind the scenes clips of the day.