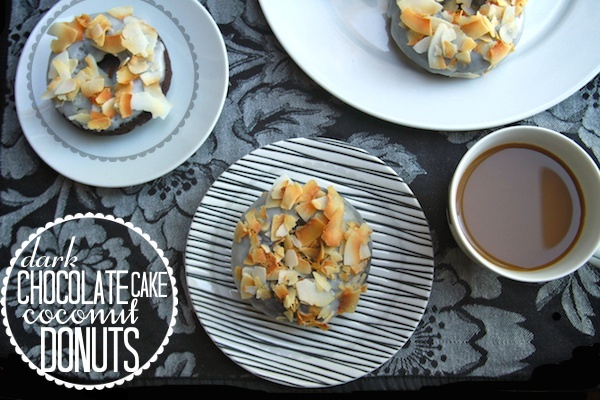 Sometimes a girl just needs chocolate.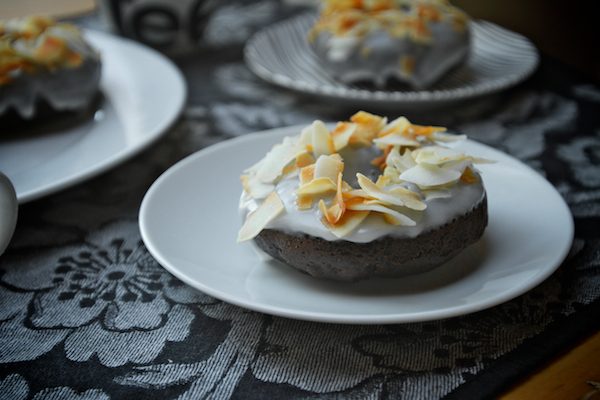 Sometimes a girl just needs a chocolate cake doughnut.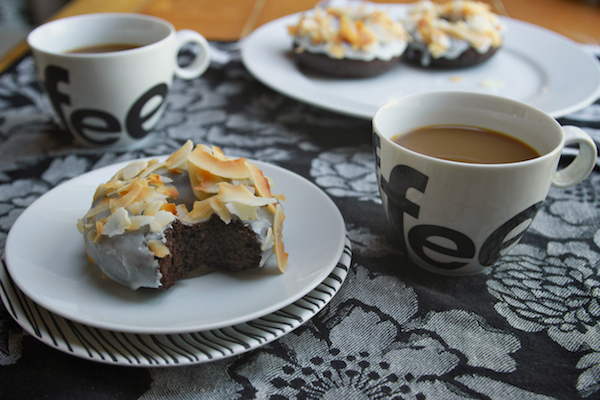 Sometimes a girl just needs a chocolate cake doughnut with toasted coconut on top.
And most of the time, she needs it RIGHT AWAY.
And we're off!
Ingredient gathering!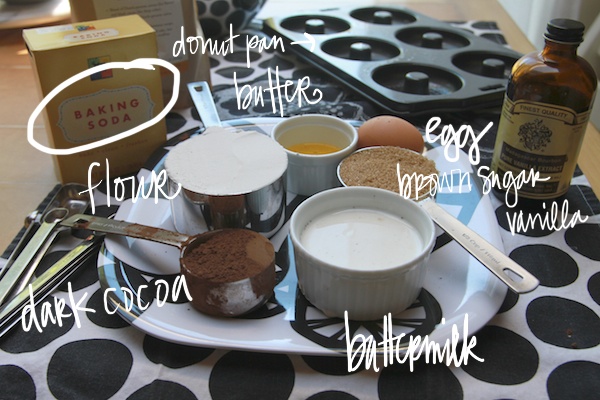 First we gotta heat up the oven and toast the coconut. 325F for about 5-6 minutes.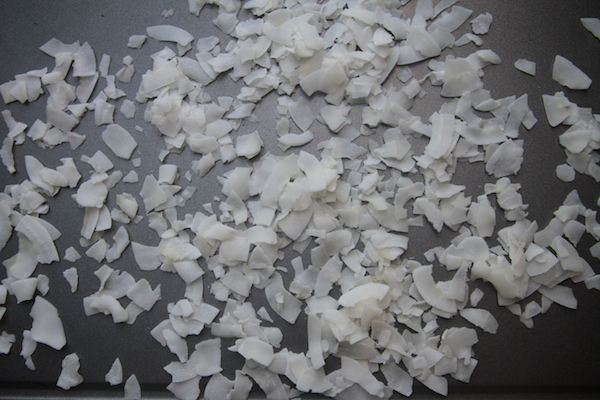 Toasted! Set aside. Eat some.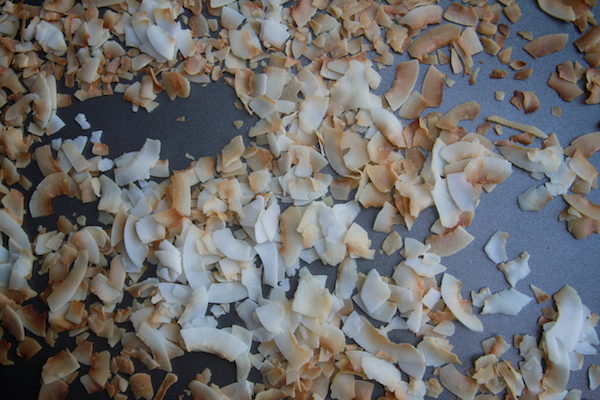 Dry ingredients meet wet ingredients. I mixed all the wet ingredients in this tiny measuring cup.
Don't be me.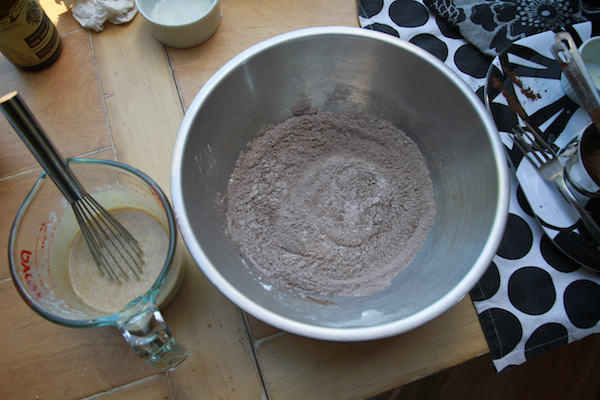 I also followed the directions for putting the batter in a resealable bag. I did that…but didn't do use a big freezer bag one.
Don't be me again. Use a big bag. What was I thinking? Clearly…I was only thinking of chocolate.
You know what kinda day I was having. You know what I am talking about.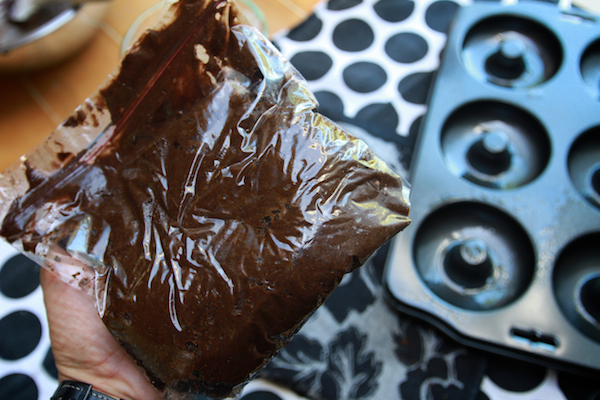 Pipe the batter into a prepared doughnut pan.
Oh! You don't have a doughnut pan? You should get one. I love mine.
This recipe doesn't entice you to get one? Oh. I bet this one will. Boom. A doughnut pan is in your cart.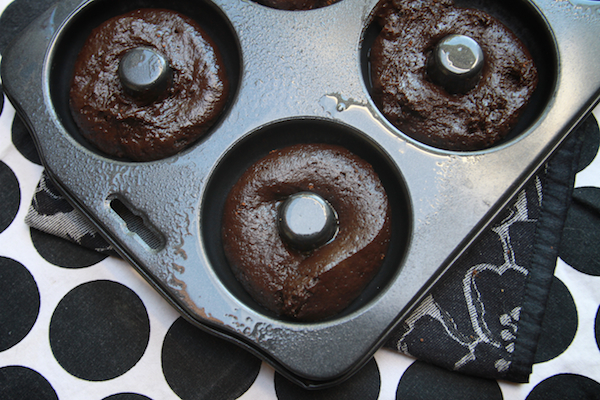 Bake them. Cool them. Put them on a rack. Try not to touch them. Who am I kidding. TOUCH THEM.
Now we glaze them.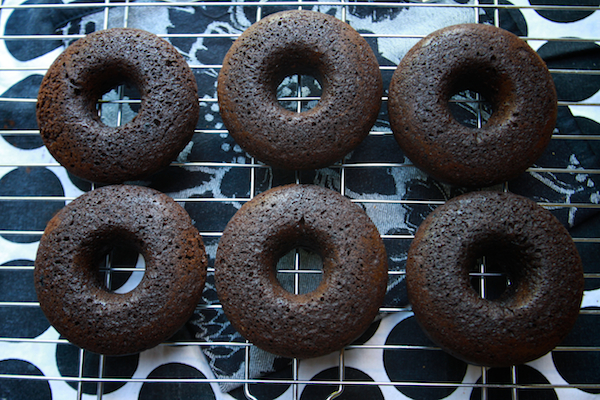 Powdered sugar + milk. So simple.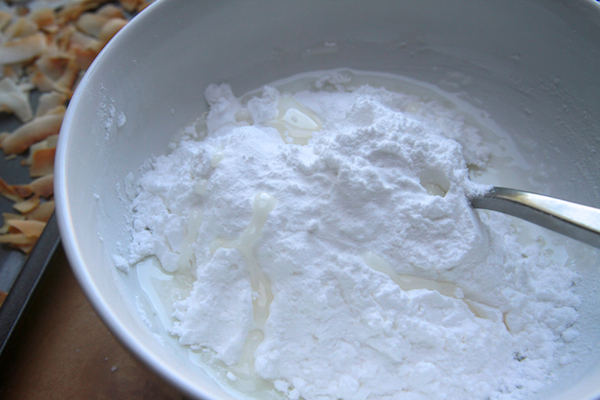 Dip them in. A chopstick will help you fish them out. Use your fingers if you must.
Just make sure you lick them in between donuts….if you plan on eating all 6. Which I'm sure you will.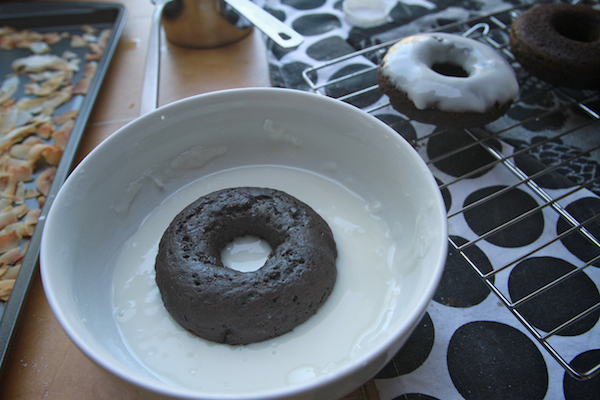 Glazed!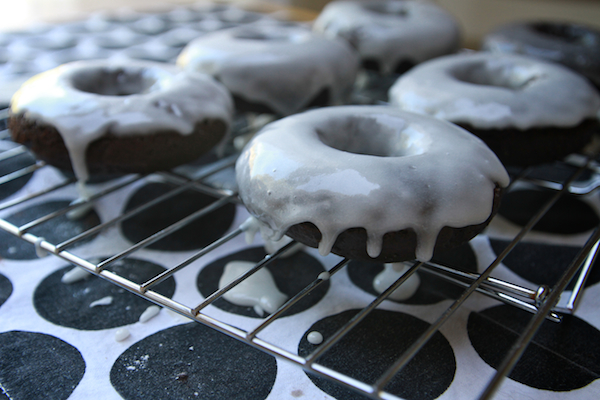 Coconut dipped!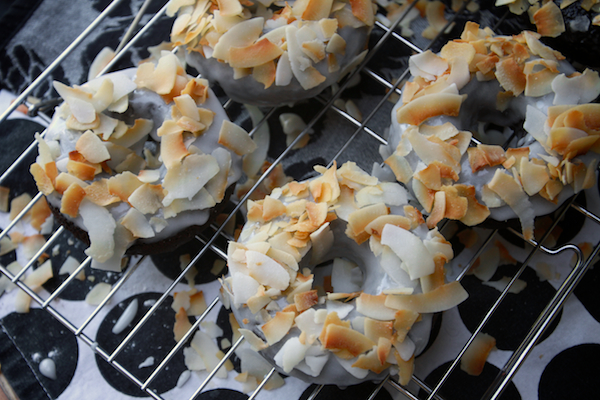 Here is the first one I ate.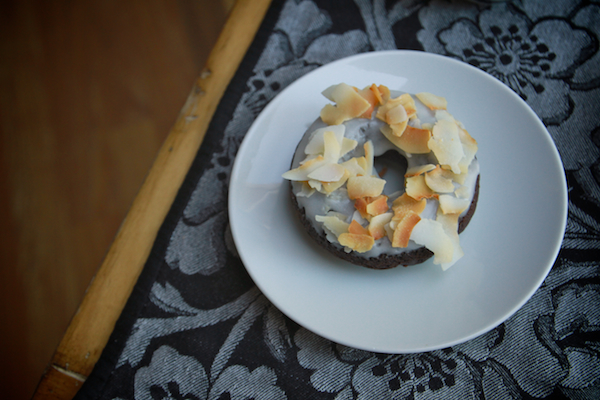 I am not going to tell you how many of the six I ate…but I will tell you that the number rhymes with MORE.
Dark Chocolate Cake Doughnuts w/ Coconut

makes 6

recipe adapted from Full Circle Magazine

1 cup all- purpose flour
1/4 cup unsweetened dark cocoa powder
1/2 teaspoon baking soda
1/4 teaspoon salt
1/2 cup low-fat buttermilk
1/2 cup packed dark brown sugar
1 egg
3 tablespoons unsalted butter, melted
1 teaspoon vanilla extract

for the topping:

1 cup toasted coconut flakes
2  cups confectioners' sugar
2-3 tablespoons milk

Heat oven to 325 F. Coat doughnut pan with non-stick cooking spray. In a large bowl, whisk flour, cocoa, baking soda, and salt. In a small bowl, whisk buttermilk, sugar, egg, butter and vanilla until smooth. Add milk mixture to flour mixture; whisk until blended & smooth.

Spoon batter into a large resealable plastic bag. Cut of the corner and squeeze batter into prepared doughnut pan about 2/3 full. Bake for 13 minutes, until doughnuts spring back when lightly pressed. Cool in pan on rack 3 minutes, then carefully turn out directly onto rack to cool.

In a small bowl, combine confectioners' sugar and with 2 tablespoons milk and stir until consistency is thick & glazey. If the consistency is too thin, add more sugar. If too thick add a bit more milk.

Dip cooled doughnuts into bowl and allow excess frosting to drip back into bowl. Transfer to rack. Top with coconut immediately and serve.

Notes:

If you don't have butter, you can use 1/4 vegetable oil. If you don't have dark cocoa powder, that's cool! Use regular unsweetened cocoa powder.

And here's a doughnut pan while you're at it!