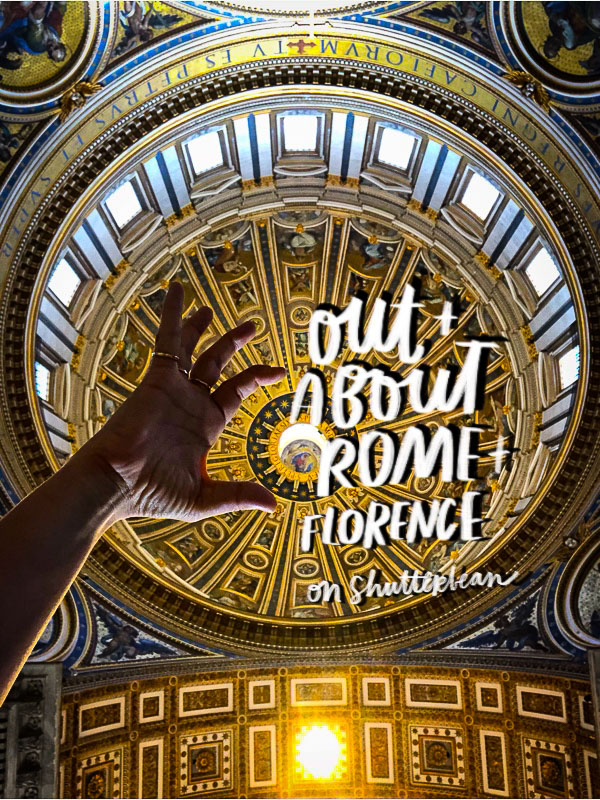 Places to Eat in Rome & Florence
Family Italy Trip: August 4-15 2019
3 days in Rome
7 days in Florence
a whole bunch of time traveling on the plane (not sleeping)
I finally had a free moment to jot down all of the places where we ate in Italy this August. If you want to see more pictures from my trip, check out week 32 and week 33 of My Everyday Life! Our family trip this summer included my Dad, brother Ryan, sister Ali, husband Casey, son Cooper, niece Camden and yours truly. We normally go to Tahoe during this time of year and we switched it up! The last time I was in Italy, I was about 26 years old. Casey and I were engaged and we went with my brother and my parents. That was 13 years ago! Life has changed soooooo much since then. I believe I was capturing all of my photos on film back then. I was torn between which camera to take– my 35mm or medium format camera? Now I take all of my photos on my phone and don't have to wait weeks to get my film back or spend time in the lab printing them. Even though I've looked at all of these photos so many times while writing this, I am still mentally processing the trip and I think I will be for some time as I ease back into real life. Foreign travel will do that to you.
One of the best parts about the vacation was that brother Ryan and his wife Ali planned a week of meals and excursions for us to do including a wine tasting, a cheese making class and a trip to the Vatican. My Mom was the last one to plan our family Europe trip and it was so nice having someone take charge in her absence! She would have been so proud. I am so grateful to not have had the pressure of finding places to eat (thank you!). I was able to be present and document our trip as the family photographer. And here I am sharing it! The only bummer is that a few places we wanted to check out were unfortunately closed for summer vacation.
This is what August is like in Italy!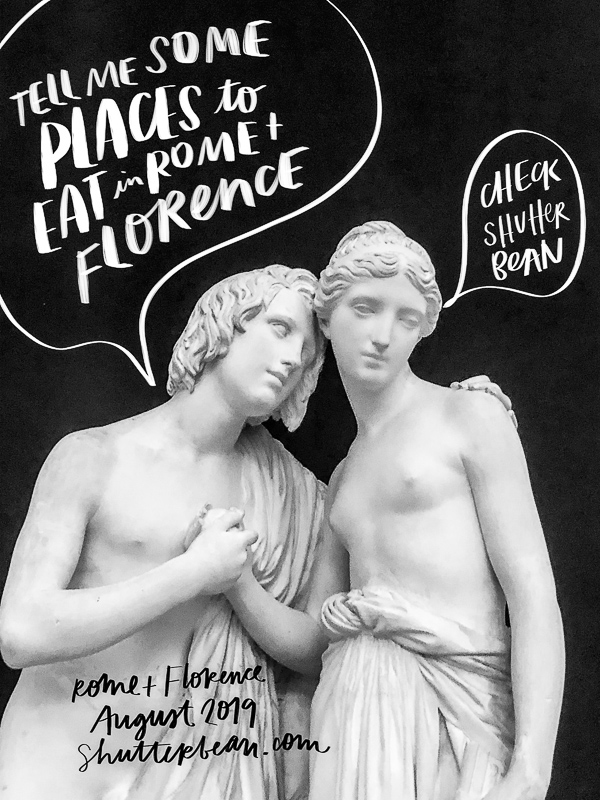 Because you asked…
Here are some GREAT Places to Eat in Rome & Florence!

ROME:
First meal in Rome— Da Francesco. We had about an hour nap before going out to lunch. We were all so wiped. Funny thing! I ran right into my friend Sarah Copeland with her cute family the second we left our hotel! What a small world/nice surprise!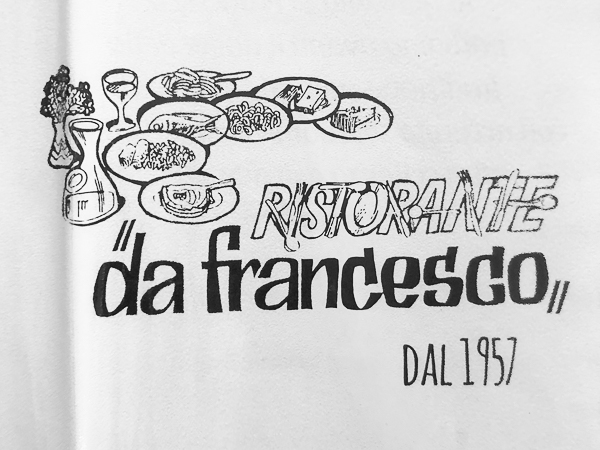 So, Da Francesco. I had a really good eggplant parmesan here. Cooper ate a whole pizza. It was a nice place to eat near our hotel after flying for so long. Honestly, it's really a blur. I think I was sleepwalking after we arrived in Rome!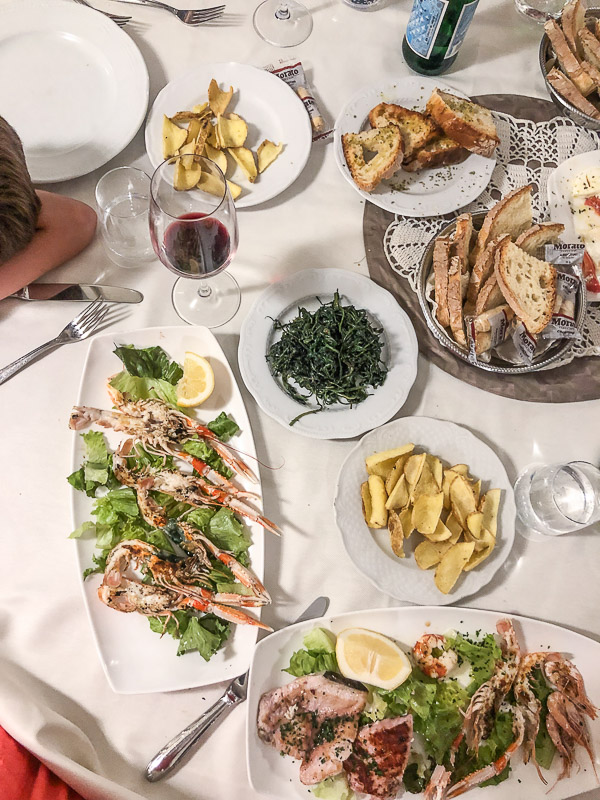 For our first dinner in Rome, we ate at Ristorante Da Enzo Via Ennio Quirino Visconti . Cooper fell asleep on me and I enjoyed every second of it. My family enjoyed pasta, grilled seafood and wine!
A family that gelatos together stays together!
Here's what we got from San Crispino.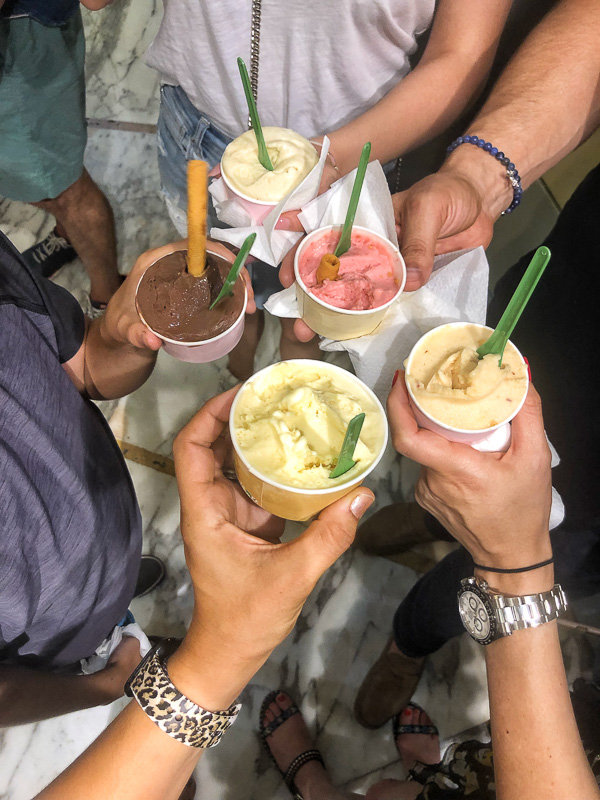 Don't worry, I wrote everything down in my Food Journal so I wouldn't forget!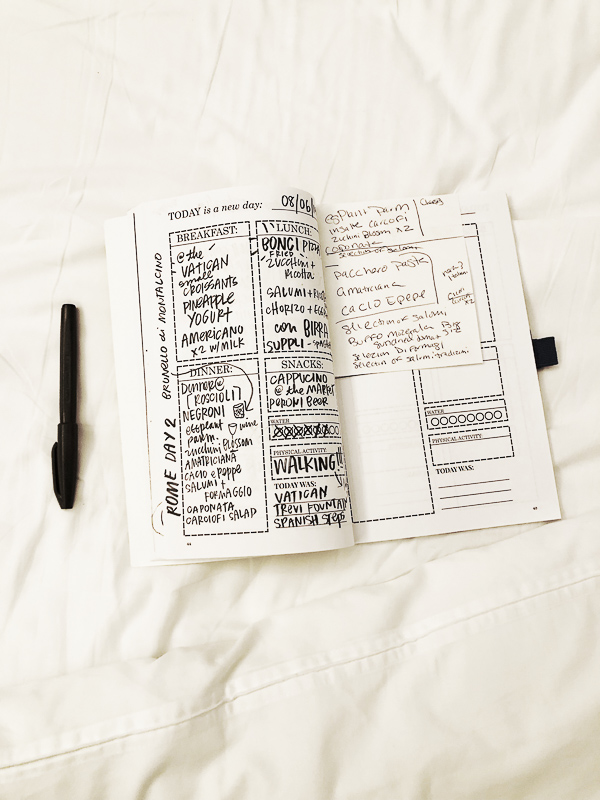 The next day, we went to Bonci!!!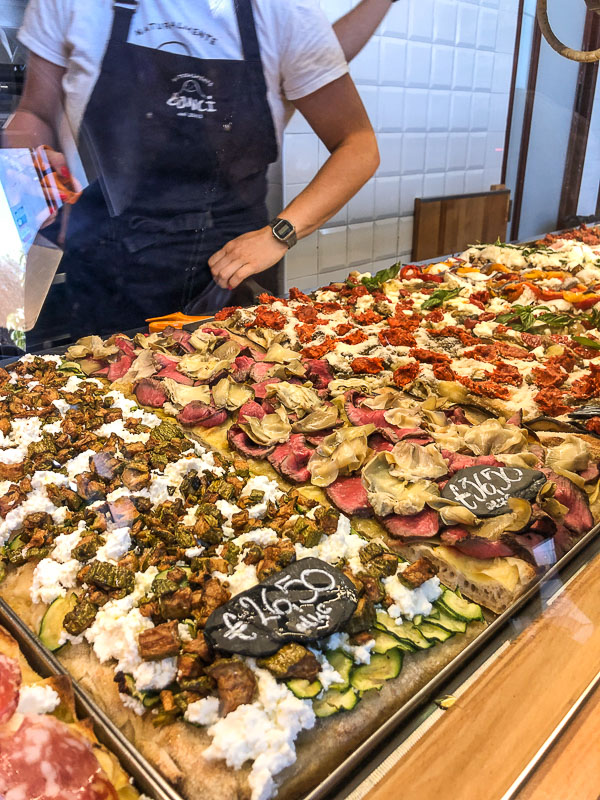 The pizzas are a little foccacia-like with so many interesting combos!
Here's what we split! Oh and we looooved the supli too!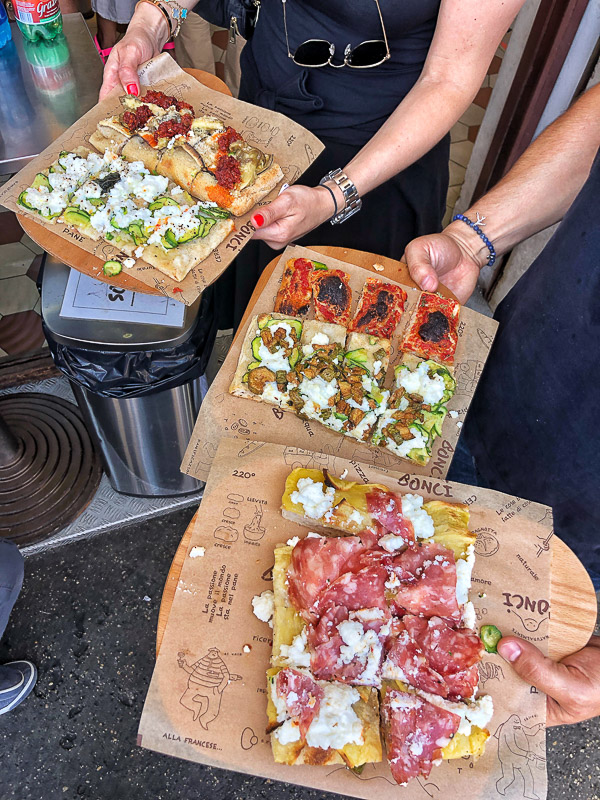 This place was a feast for the eyes!

Go with a few people so you can maximize your flavors and tastes. We went right before they opened to bypass gigantic lines. I hear that they have a few locations here in the US, so that's cool!
Next, we had an amazing dinner at Roscioli.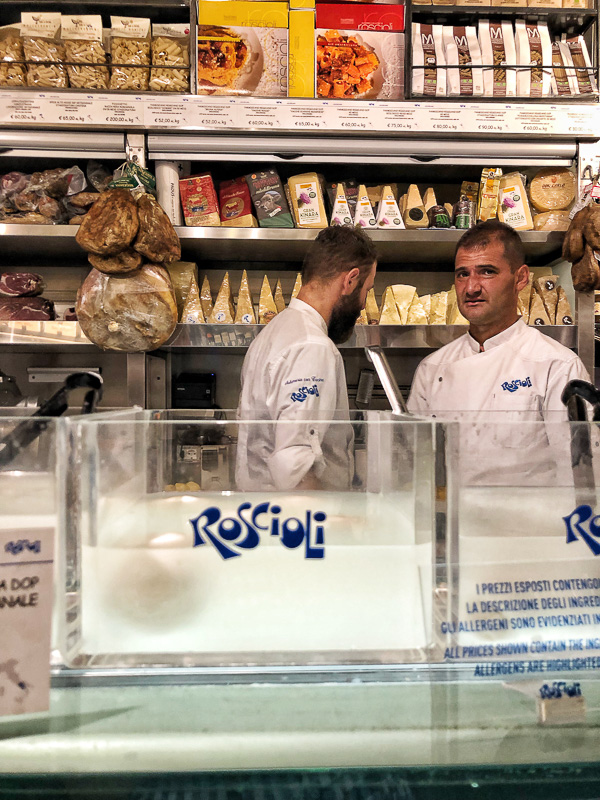 This place was fun! During the day they're a deli and at night they turn into a restaurant. Nothing better than walking through a whole bunch of curated artisanal goods to get to your table. We enjoyed looking at all of the wine bottles on the shelves. The burrata was EXCELLENT. I often think about the sun-dried tomatoes they served with it .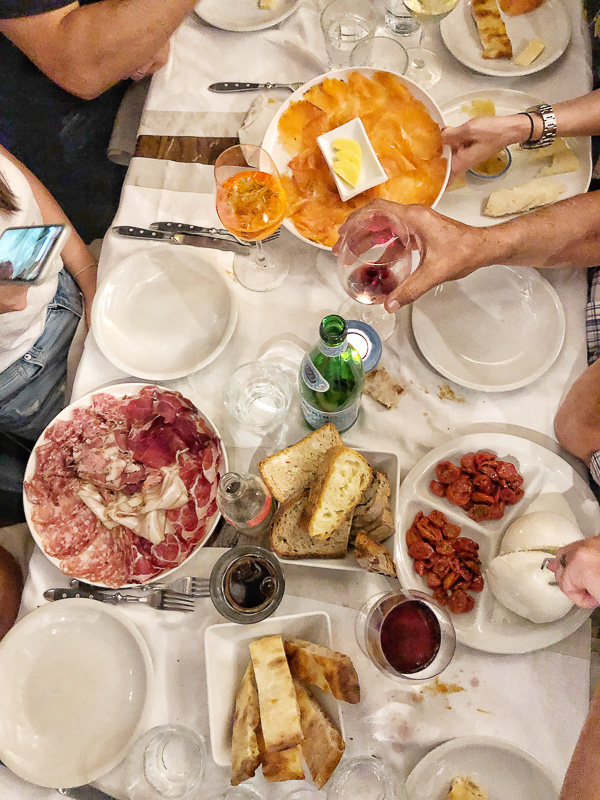 Their cacio e pepe was my favorite.
They also have an amazing bakery where we picked up some sweet treats for breakfast the next morning.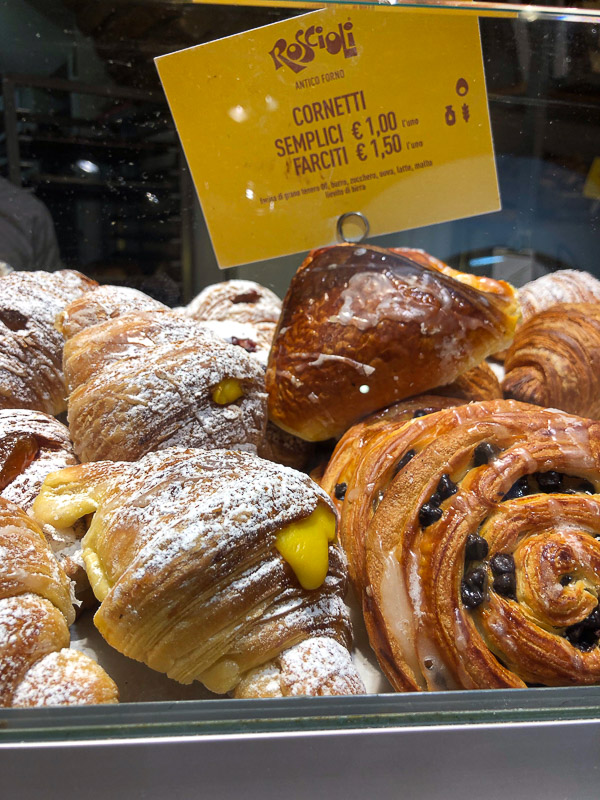 Along with a cappuccino!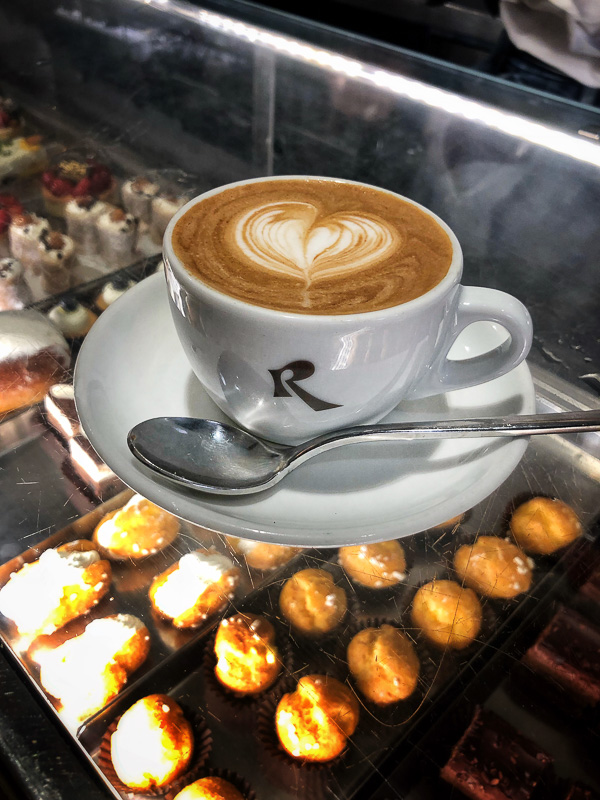 The last meal we had in Rome was lunch at Ristorante Polese.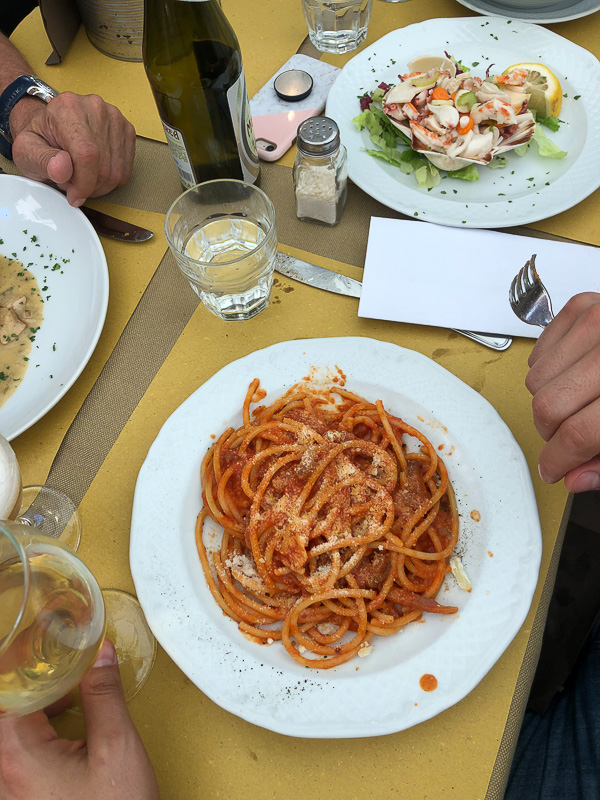 We had lunch outdoors and it was such a nice time! I loved that they had outdoor misters. OH MY GOODNESS IT WAS HOT. Cooper ate a whole pizza by himself and I couldn't have been more proud. I think this is my brother's pasta dish above. It was GOOD.
Before leaving Rome, we stopped at GROM for a quick gelato before our train.
It came highly recommended and I see why!
Rome Adventures Included:
A walking tour at the Coliseum.
I cannot recommend Walks of Italy Gladiator Tour enough! Not only was it nice to cut in line, and we had a long walk around the area and learned so much.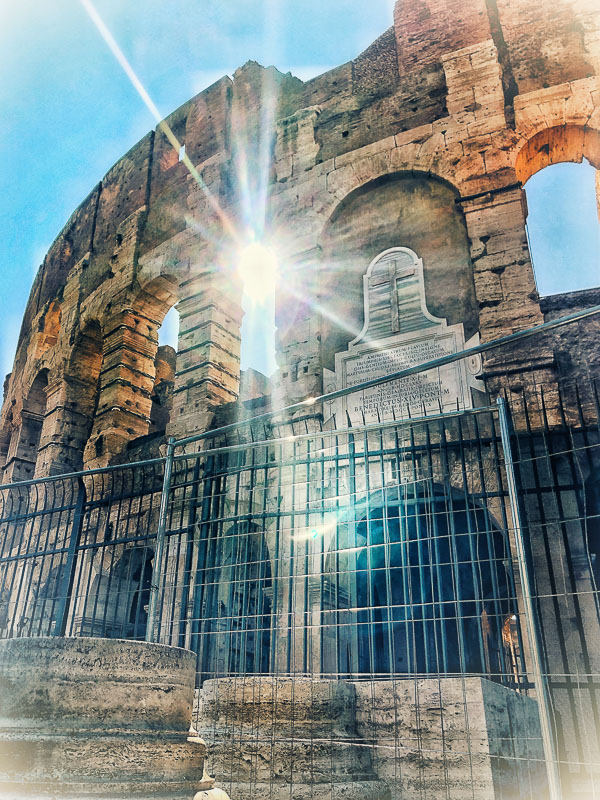 An early morning Vatican tour!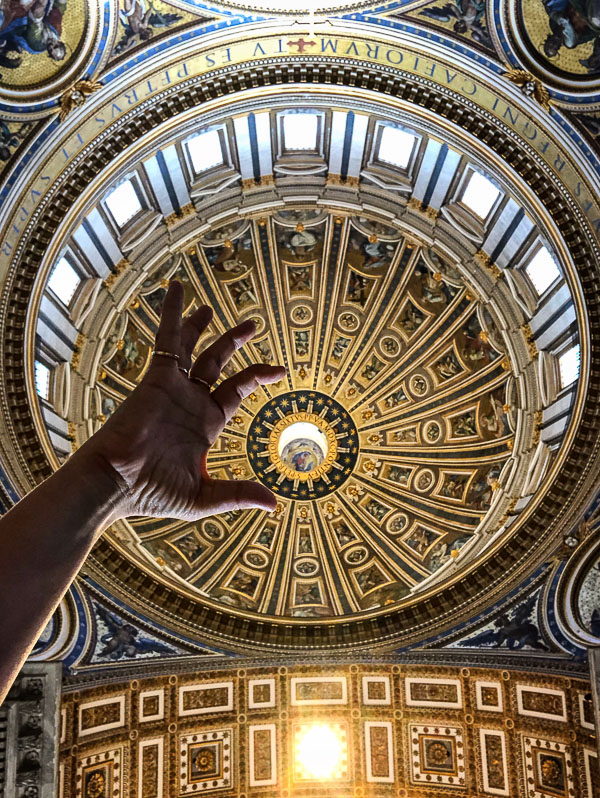 Cooper sent himself a postcard from Vatican City. We're still waiting for it to arrive!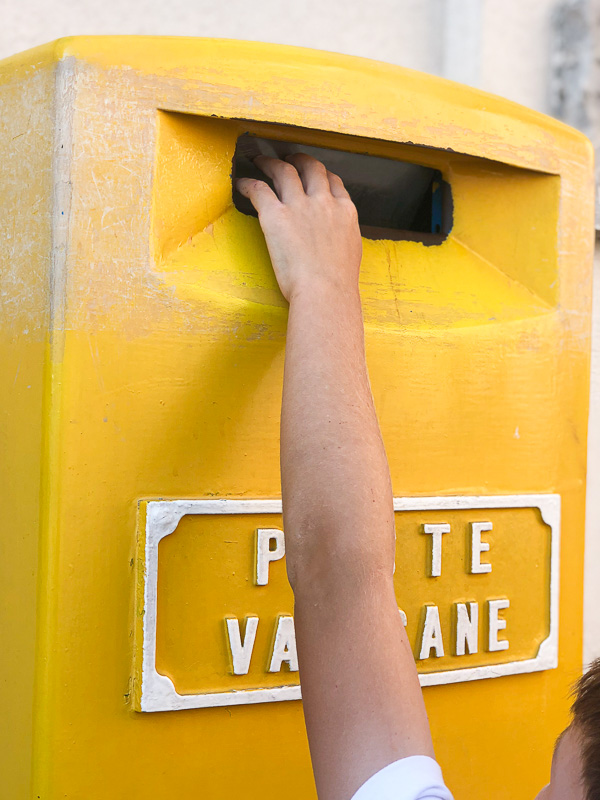 We went to the Trionfale Market to get a coffee and pick up some provisions for our trip.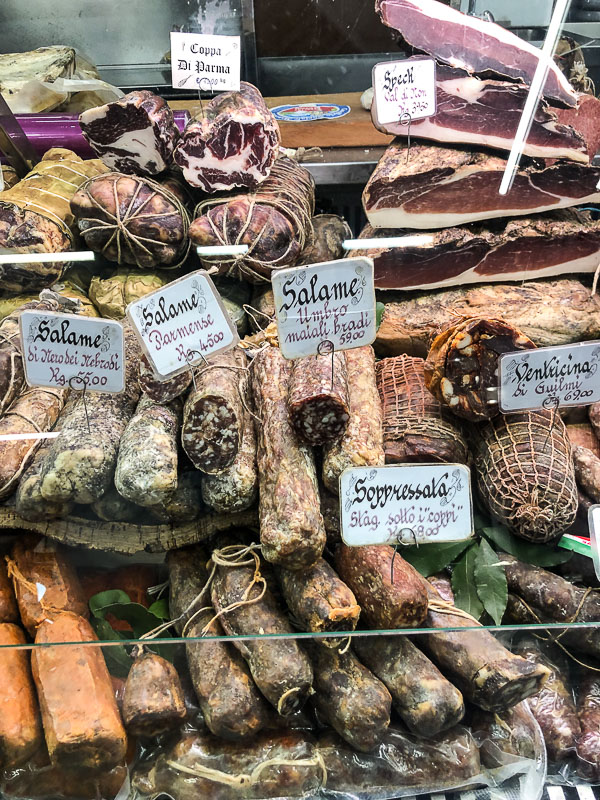 I fell in love with the handwriting of the vendors.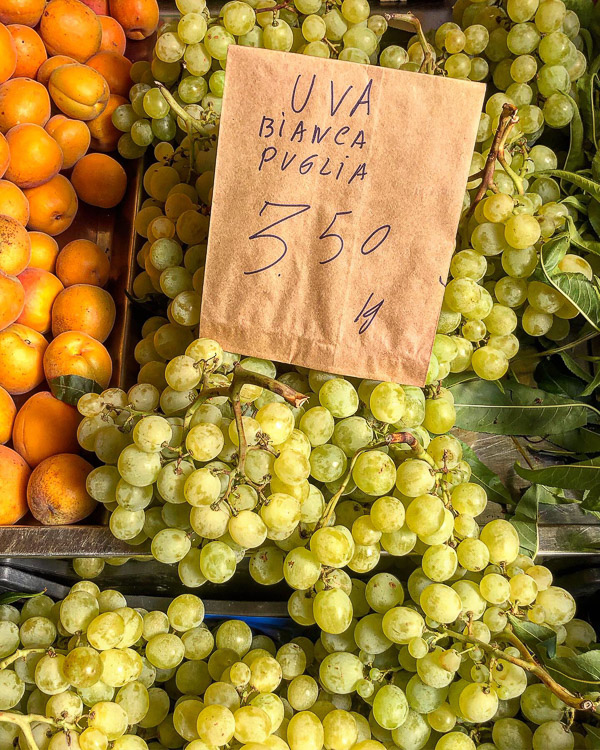 We enjoyed throwing coins in the Trevi Fountain. Apparently we're supposed to come back as a result!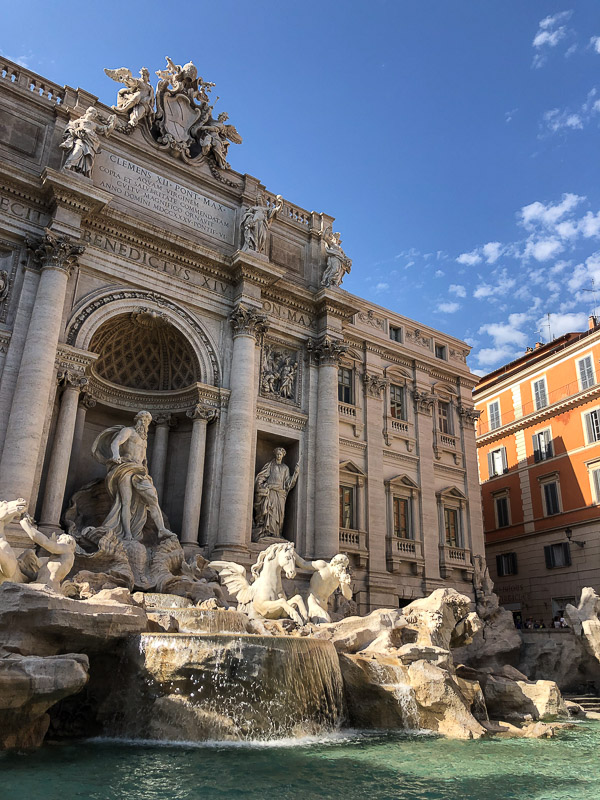 Here are the kids walking up and down the Spanish Steps.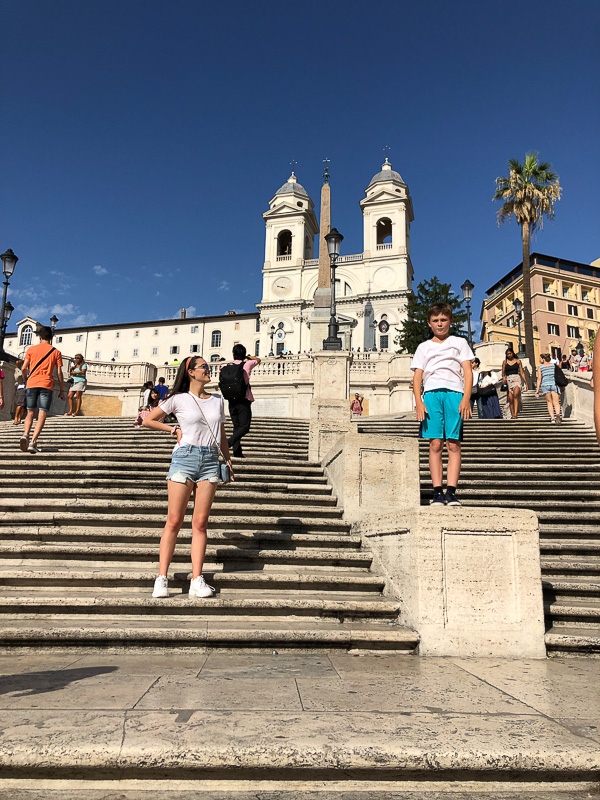 We had an adventure finding a cocktail for my niece who was excited to be drinking legally!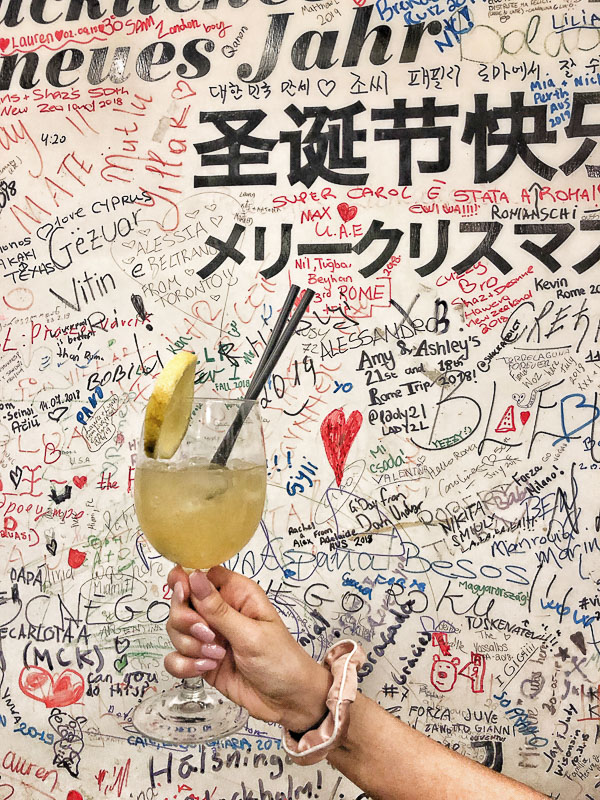 I wish we could have explored 1 more day in Rome. Three was not enough! I'm glad we powered through jetlag and saw many sites.
And then we took a train to Florence…..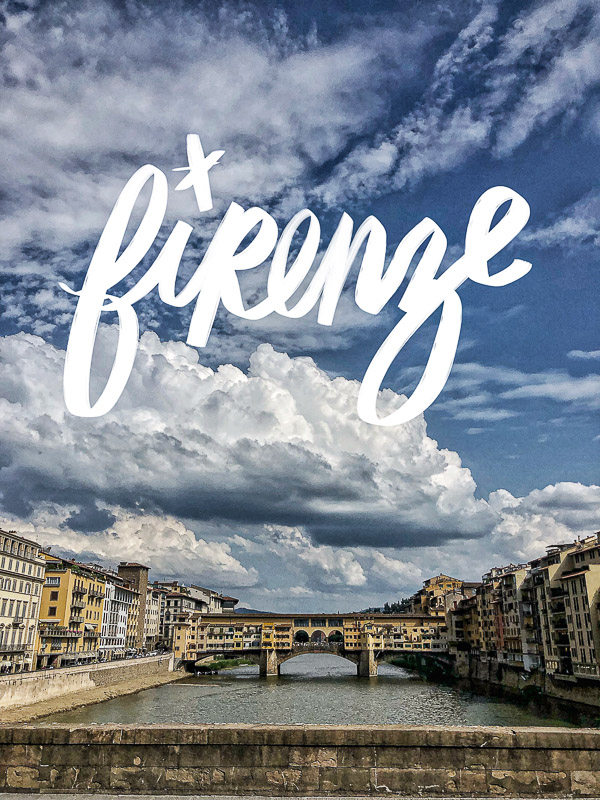 Our first night in Florence, we went to Buca Mario.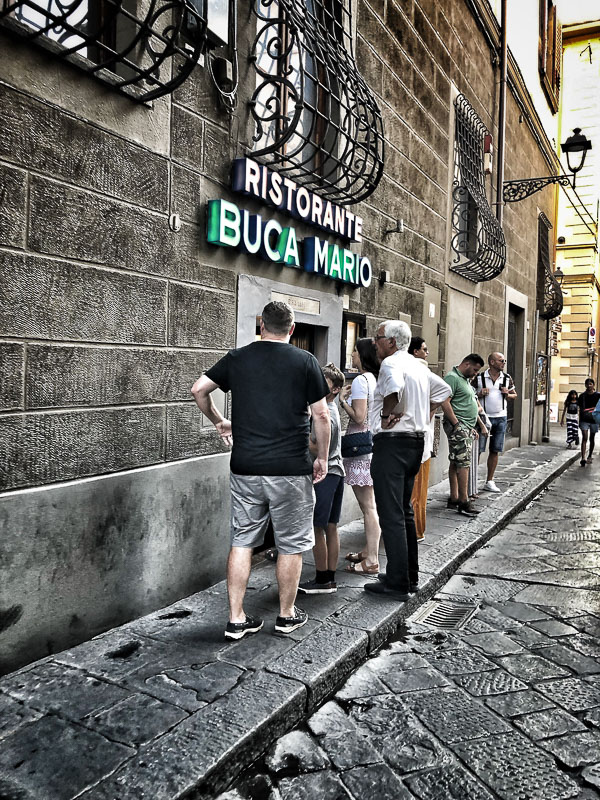 We wanted the Florentine Steak experience and they DID NOT DISAPPOINT.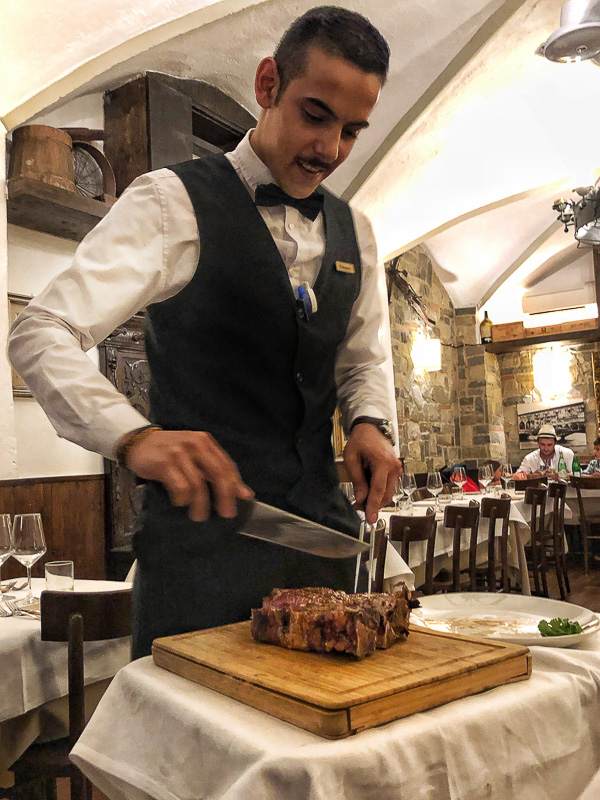 The burrata on crostini with bottarga. OH BOY.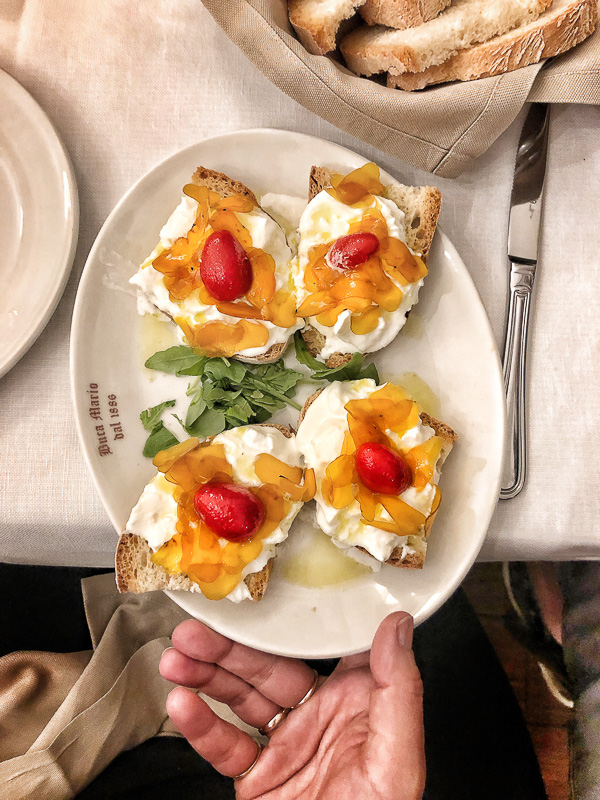 What's that under that GIANT TRUFFLE SHAVING PILE??! Mashed potatoes, that's what.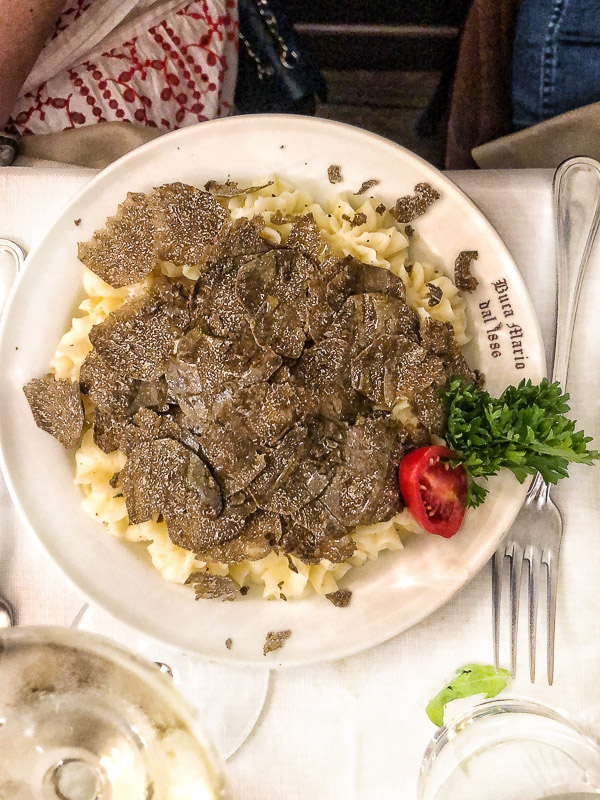 We ate family style and it was lovely! Their service was exceptional too!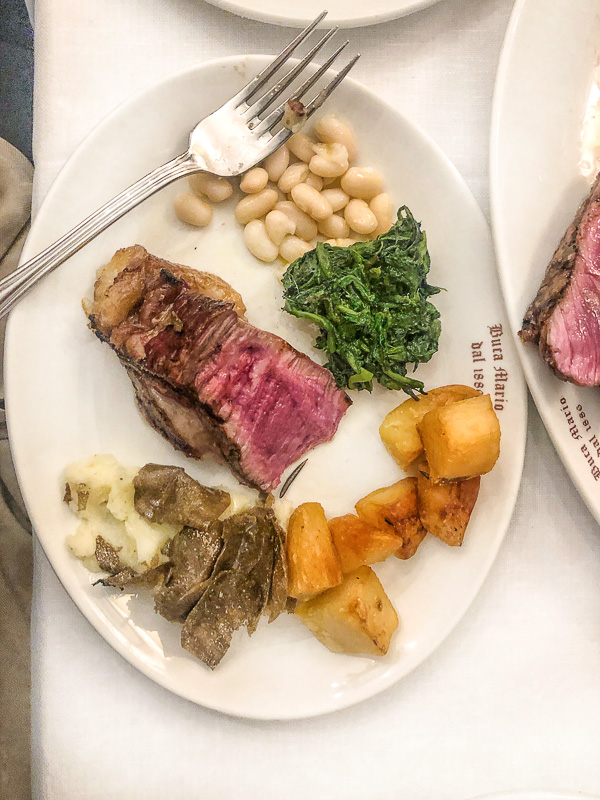 Every morning we stopped at Ditta Artigianale for croissants and cappuccino.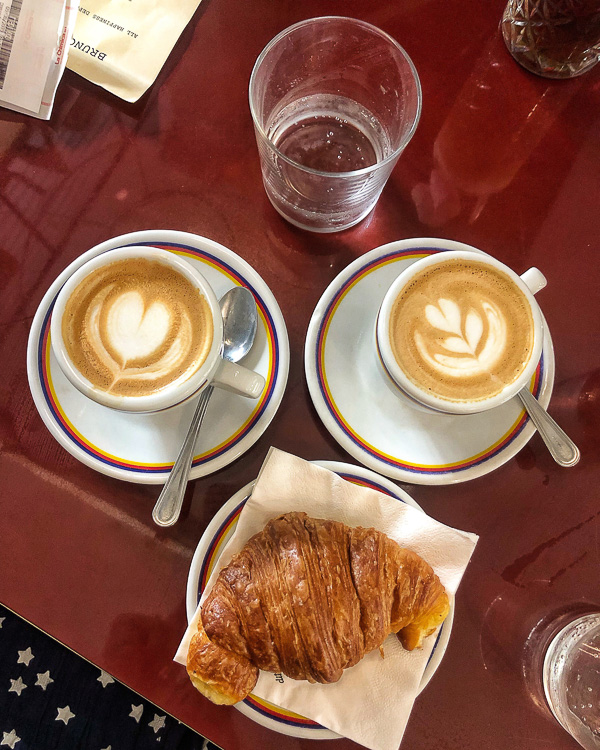 We had a full breakfast there on our second to last day. It was delicious!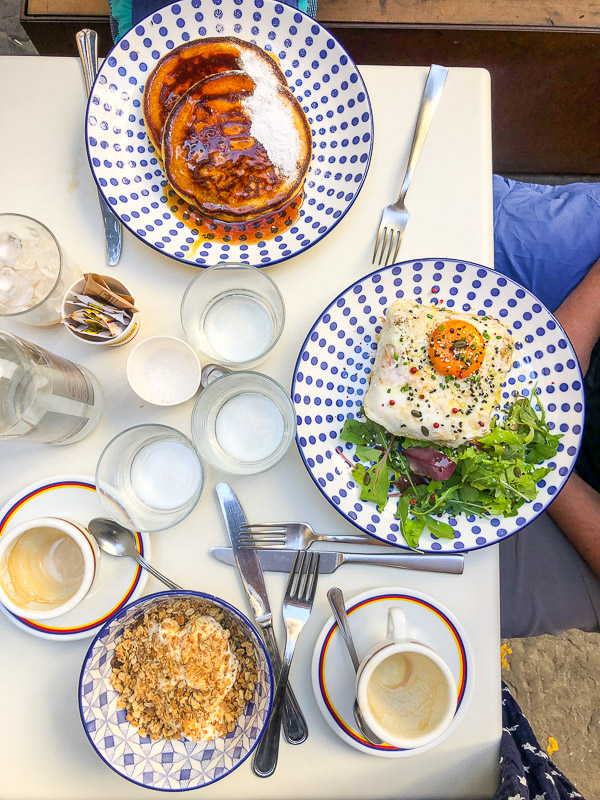 And then we move onto a restaurant where we had 2 different lunches. 4 Leoni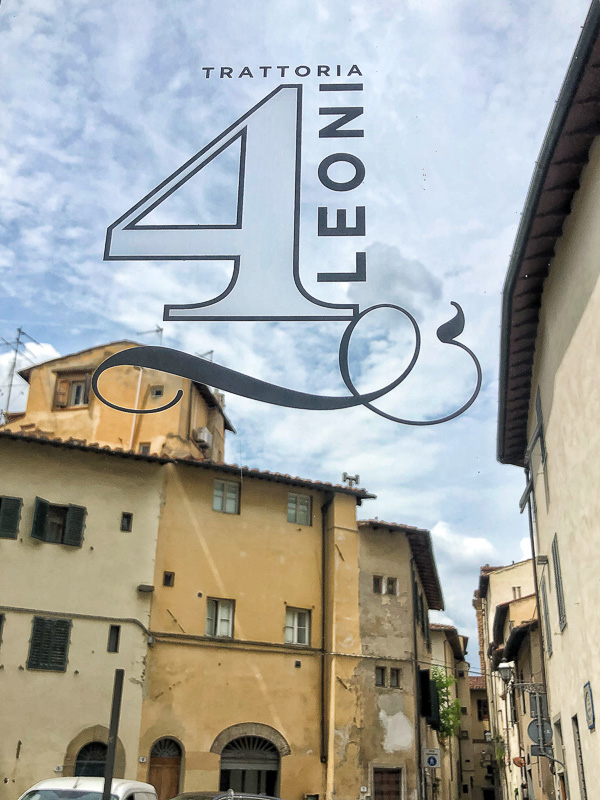 The linguini con vongole was unreal.
Here's my brother's mushroom pasta that was bonkers!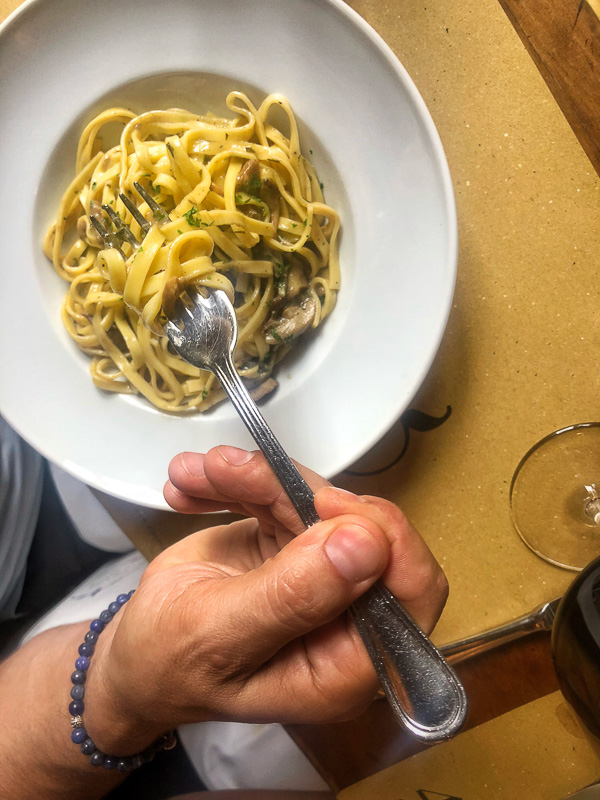 I still fantasize about this simple tomato and arugula salad.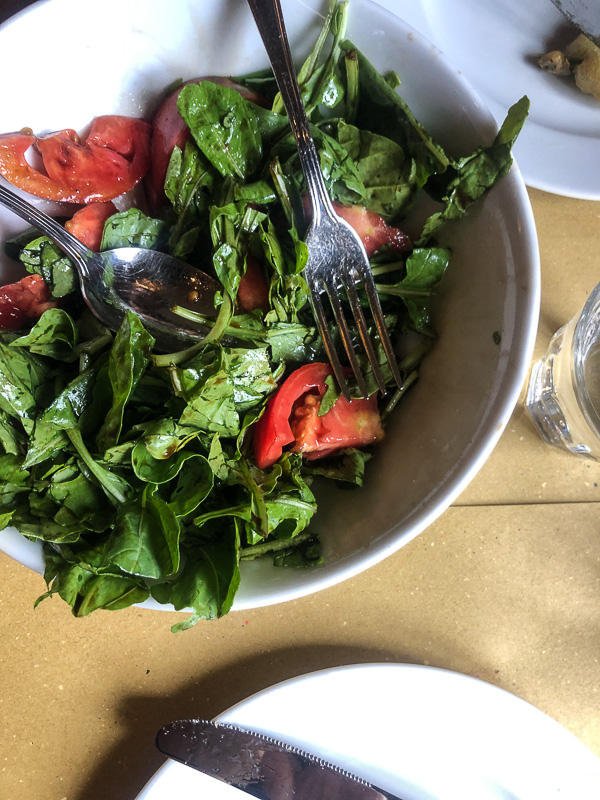 And OMG we ordered 2 fried zucchini plates TWICE.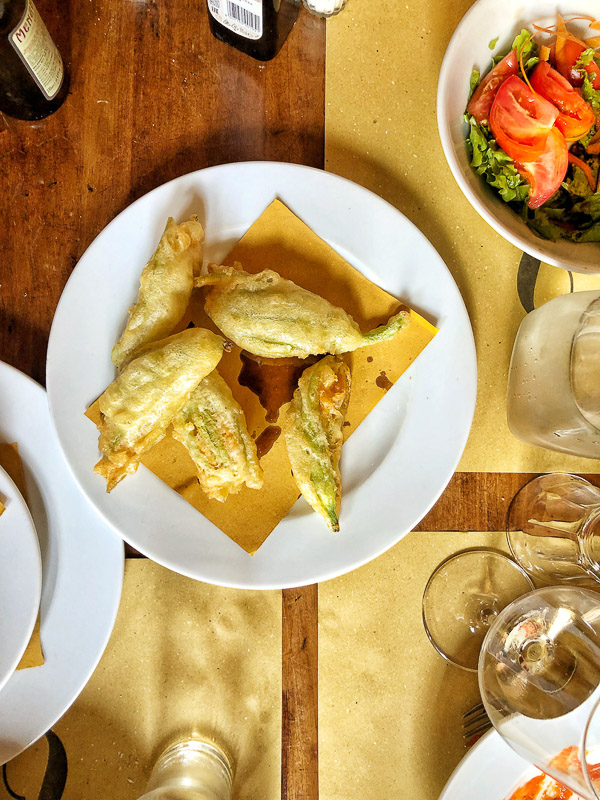 My favorite? The Eggplant Parmesan. HOLY HECK. That crispy top layer of cheese.
I CAN'T EVEN.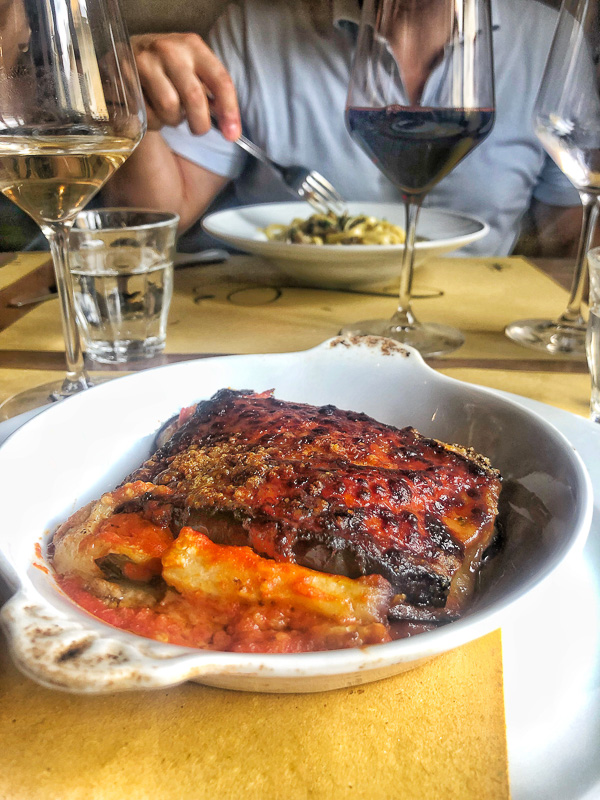 Dinner at Osteria del Cinghiale Bianco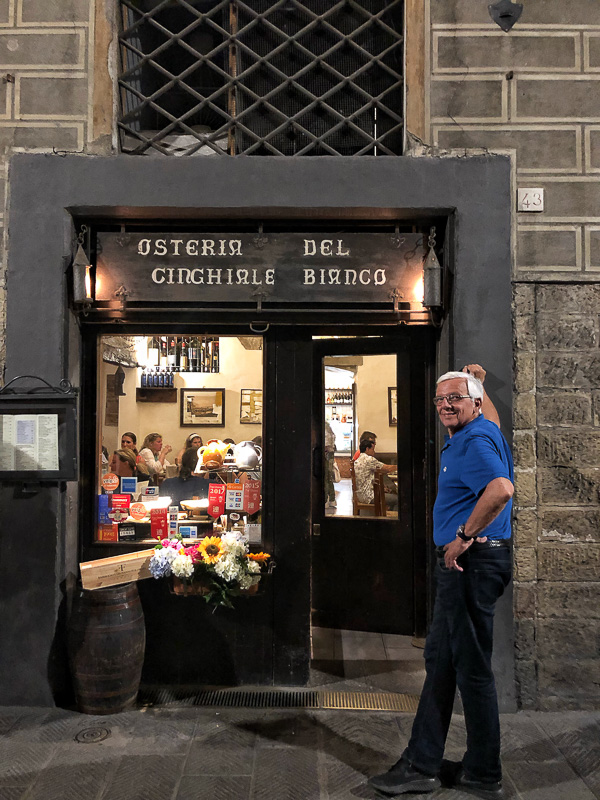 We started with pappardelle and a salad and I had another steak!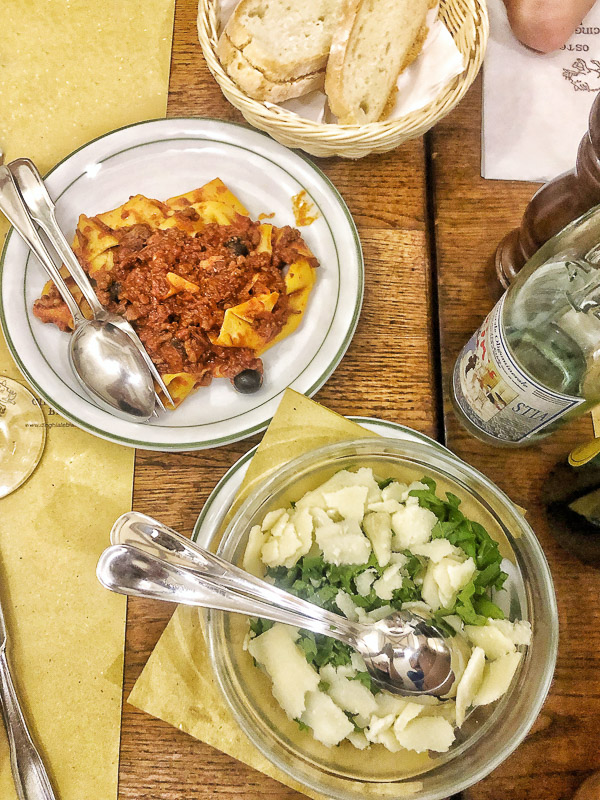 Oh, and I had to try their pesto!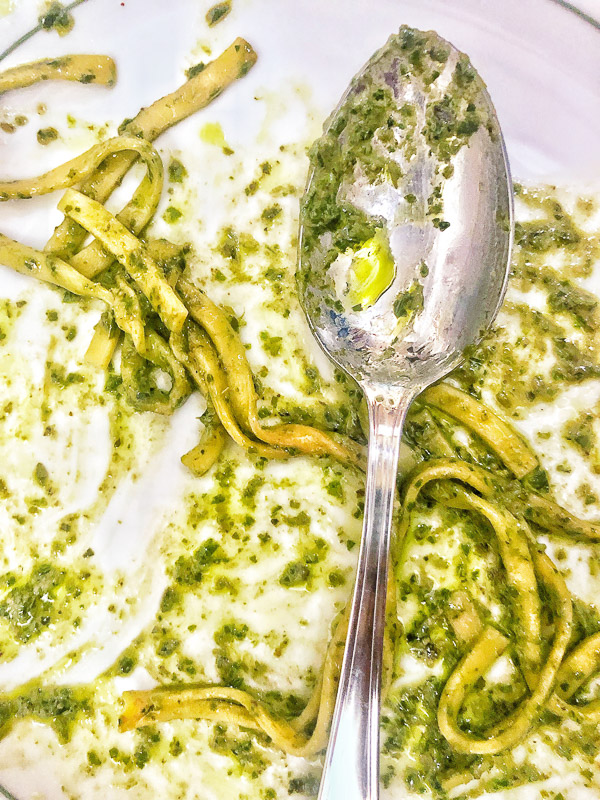 On another night we went to Il Santo Bevitore for dinner.
Two people in our party weren't feeling 100% so we all kept it simple.
I think this is my brother's seafood pasta.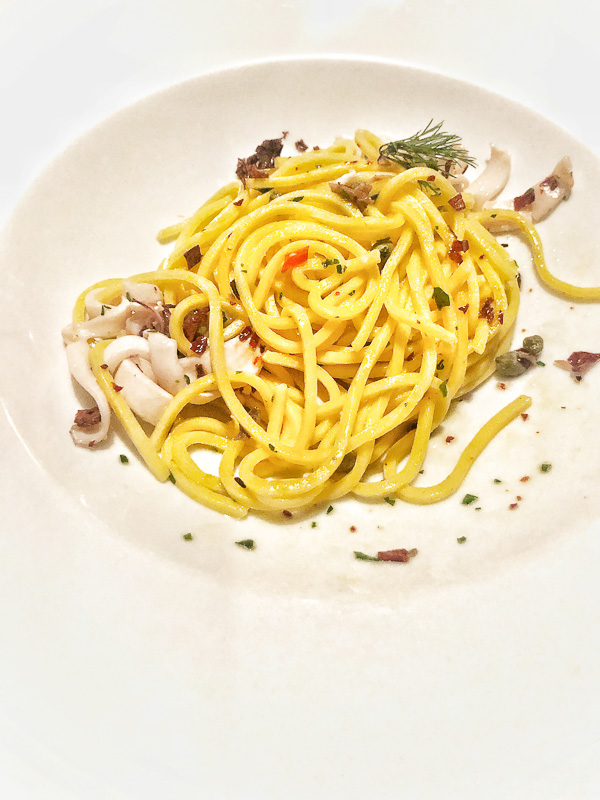 My favorite thing was their rosemary flatbread crackers. I got a spicy pasta that was spicy but good!

The next day we had a car take us to what would be one of my favorite experiences in Italy-
Antica Macelleria Cecchini in Chianti.

Even though they are known for their incredible meat, their cannellini beans in olive oil broth were PHENOMENAL. It was one of the dishes where I thought- I HAVE TO MAKE THIS WHEN I GET HOME.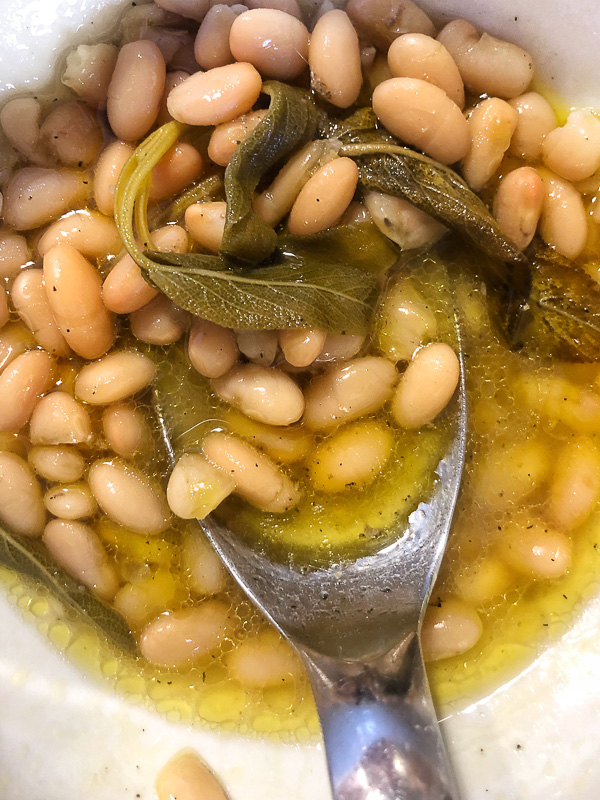 It's a prix fixe menu served family-style. We shared a long table with other travelers. It was quite an experience!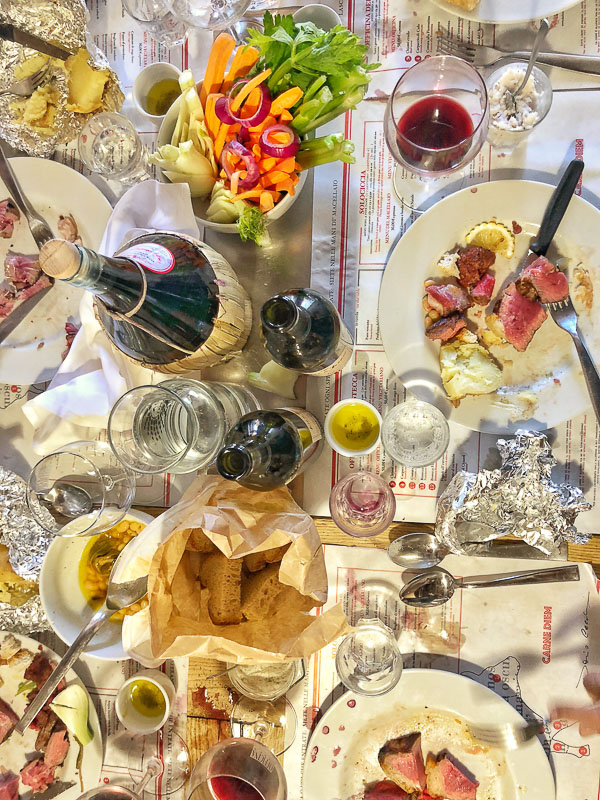 The best part was getting a tight squeeze from Dario at the end. What a meal!!!!
Make sure you don't wear any form-fitting clothes. Elastic waistbands are a must.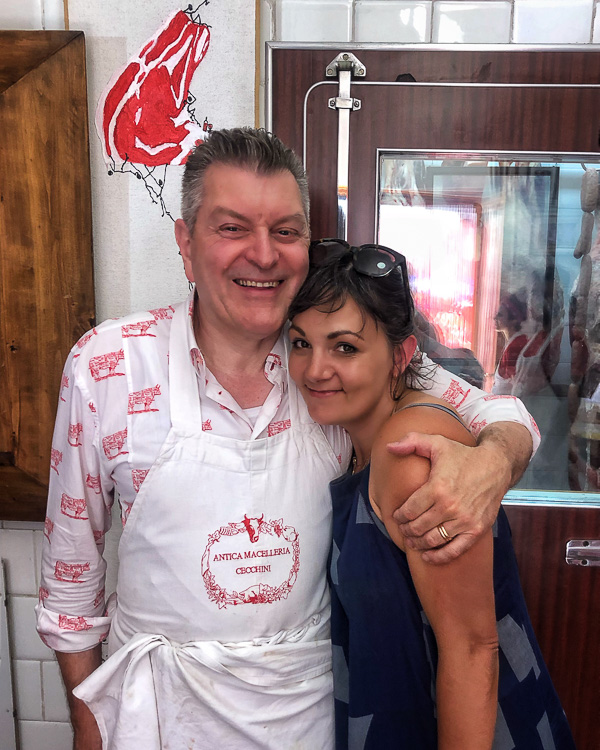 We enjoyed going to the Mercato Centrale while we were in Florence.
There are stalls and vendors on the bottom floor and different restaurants on the upper floors.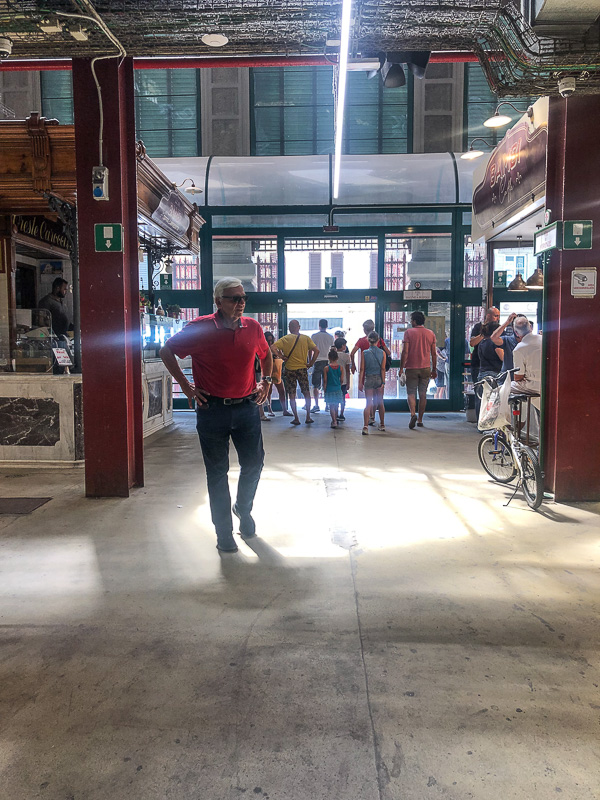 It's a lot like the SF Ferry Building with its artisanal foods and purveyors. It was great for us because we had a picky eater and a vegetarian in our party so we had options!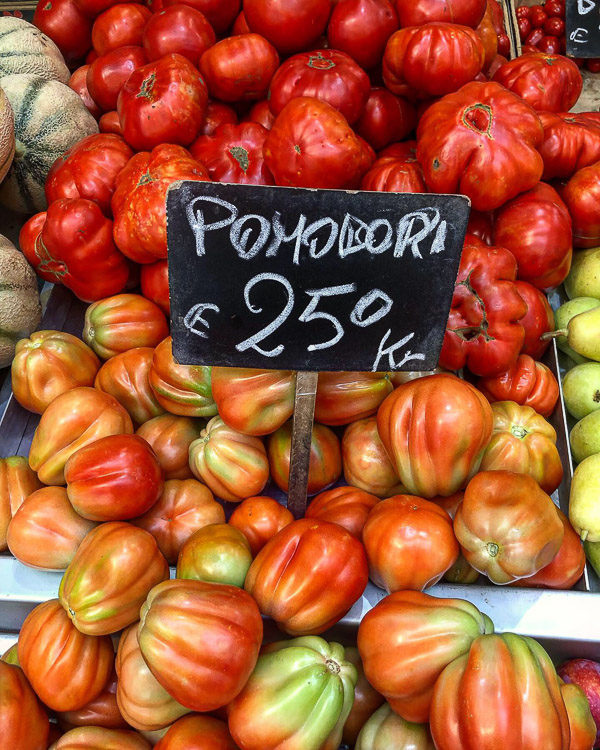 One day we sat down for pizza at SUD Pizzeria for lunch.
They have a fried calzone that was out of this world!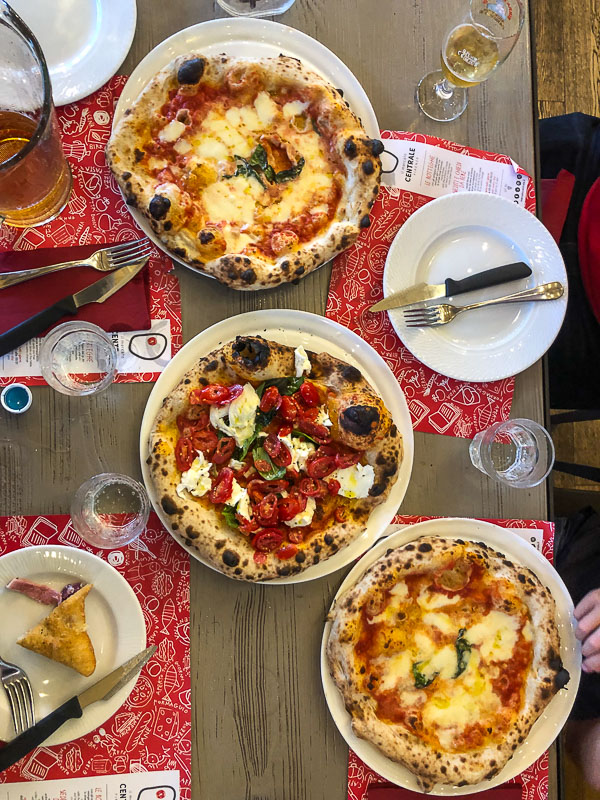 We picked up some salami.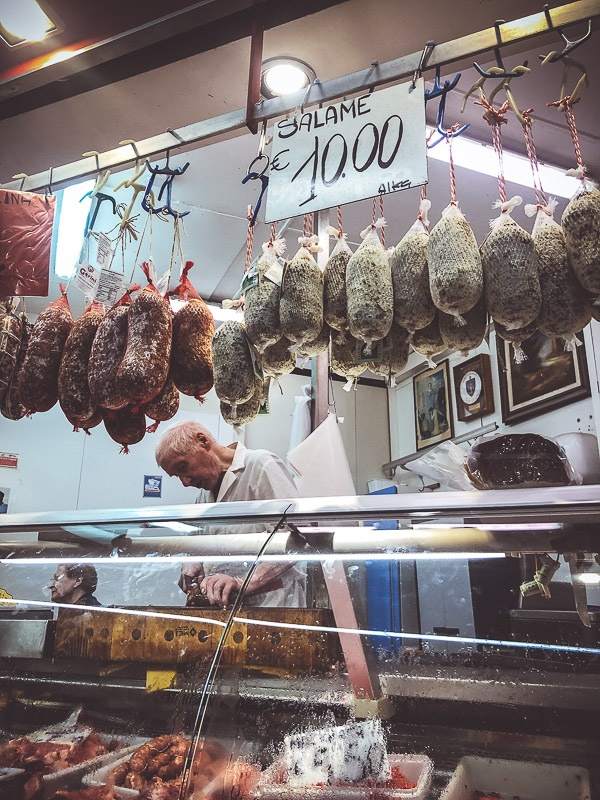 Had a double date night for dinner another night with drinks!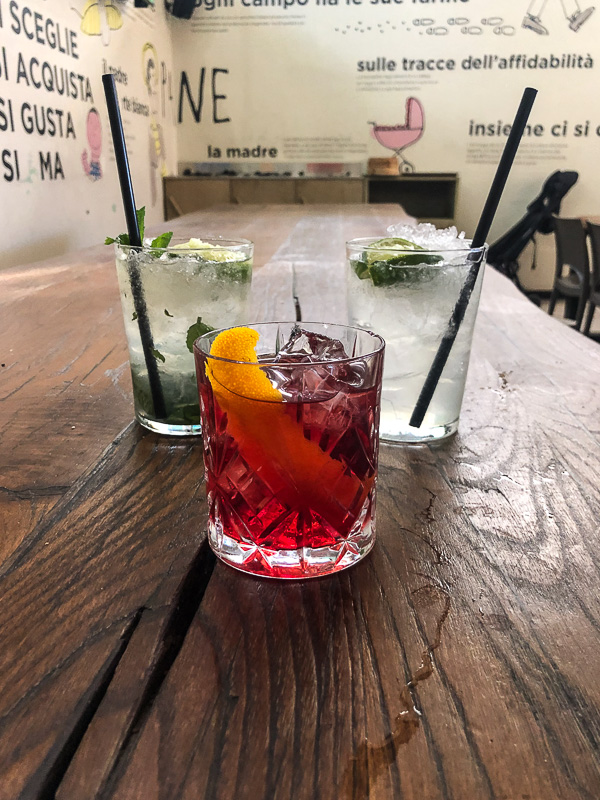 DID I MENTION PANINI???!
We went to All'Antico Vinaio twice on the trip. The best sandwich I've ever had I think.
WOW. THEY KNOW WHAT THEY ARE DOING. My only recommendation is to go there around 3-4PM to avoid crowds. Too many people know about this place and there are long lines!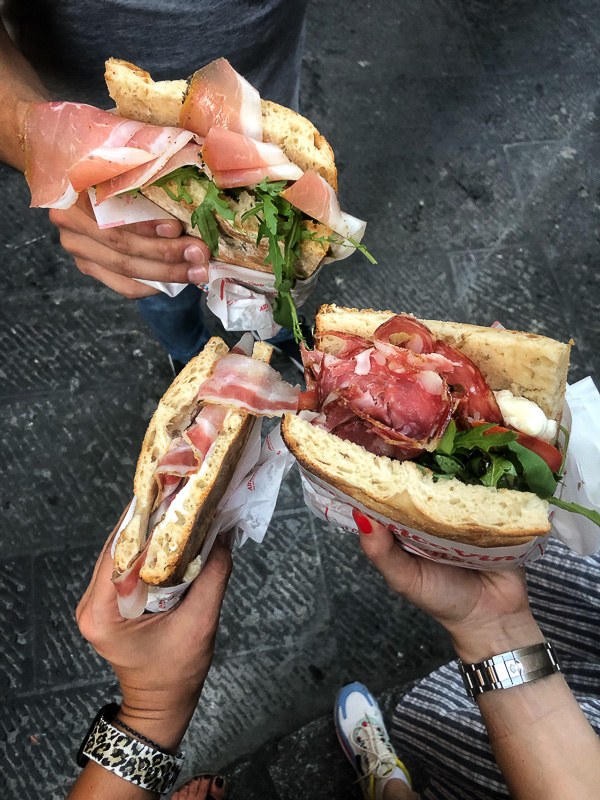 After our first sandwich, Casey stumbled upon The Vanilla Club.
We had such a nice time sitting at the bar enjoying fancy cocktails served in old china.
The vibe is pretty cool in the bar too. It's off the beaten path- a gem of a find!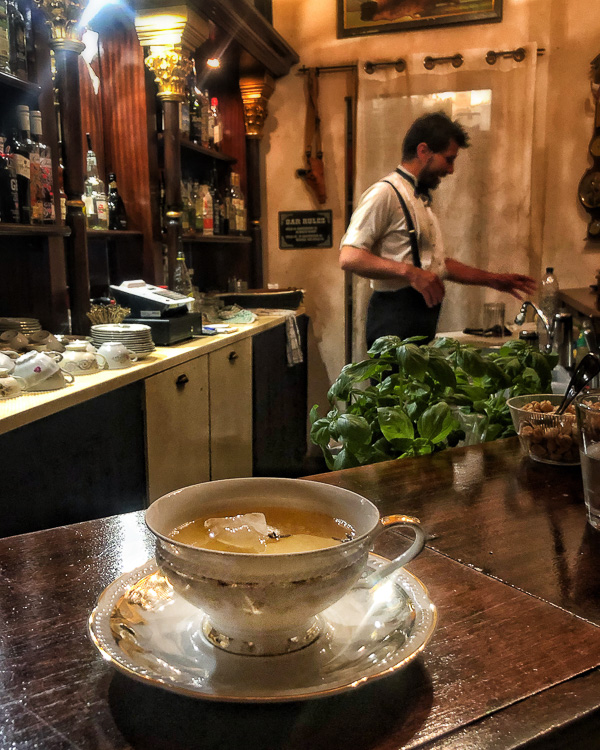 I suppose we should talk about gelato in Florence!
We went to Vivoli Gelateria quite a few times. My favorite was the RISO!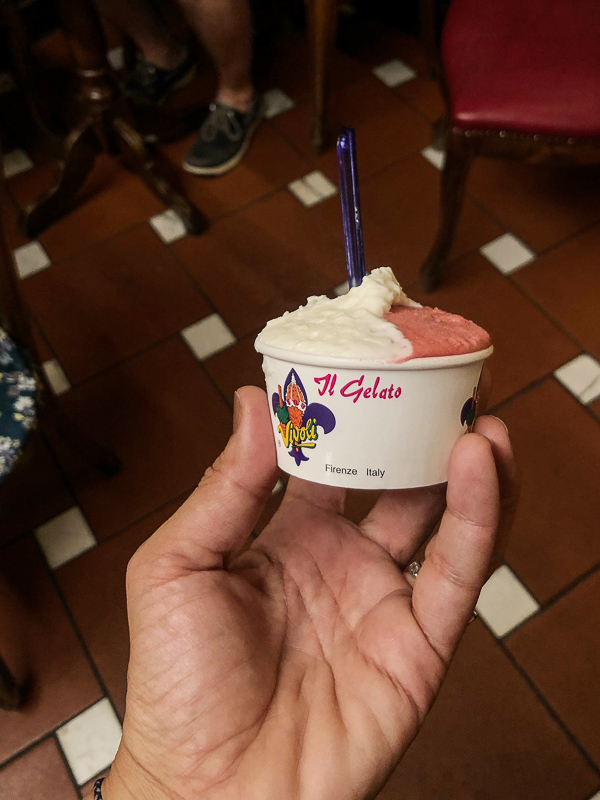 We were staying very close to Gelateria Santa Trinita so of course, we went a bunch of times.
This combo made my heart sing- strawberry, mango & yogurt.
It was so hot that all I really wanted was sorbet!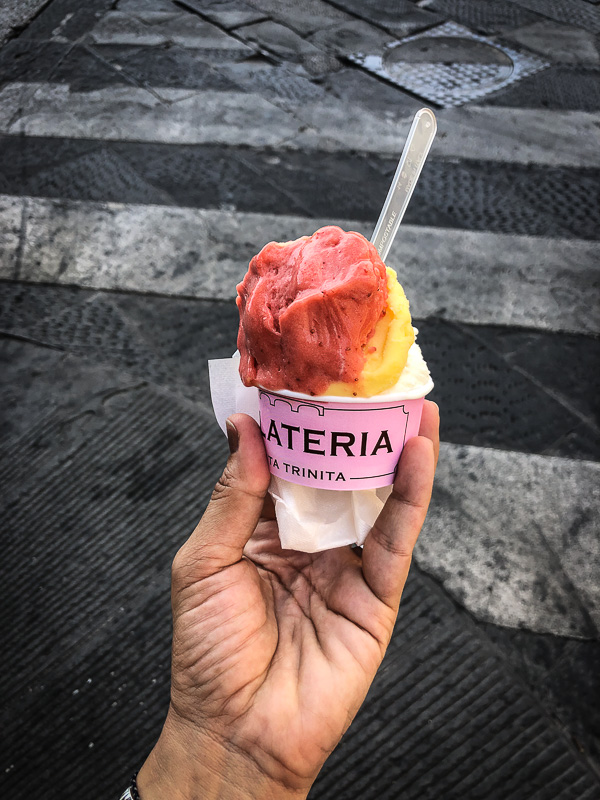 But this wafer flavor and coconut was also amazing. I regret not ordering the Black Sesame.
That means I have an excuse to go back!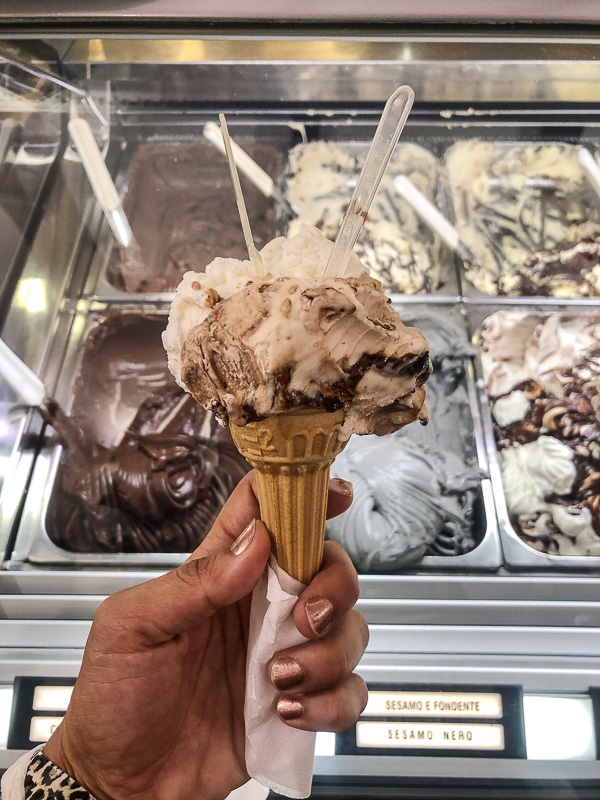 FUN ADVENTURES WE SHARED: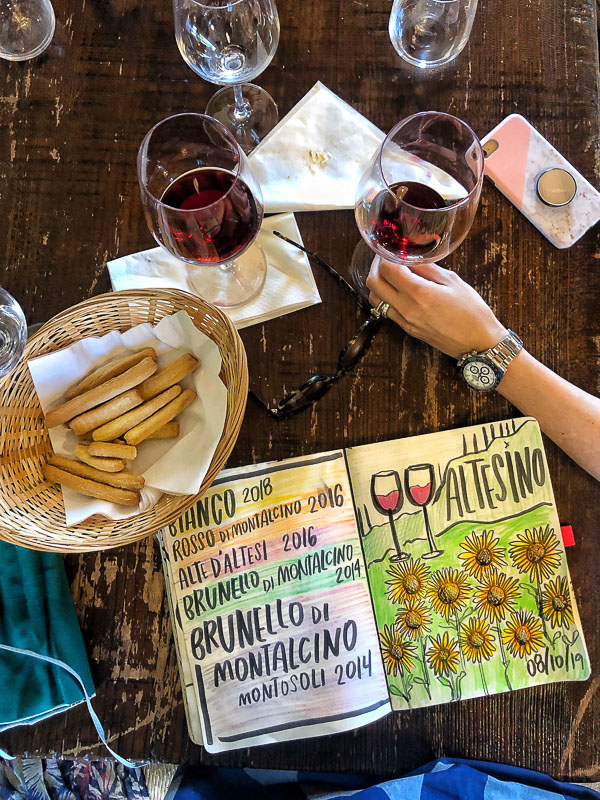 Wine Tasting at Altesino Winery (in Montalcino)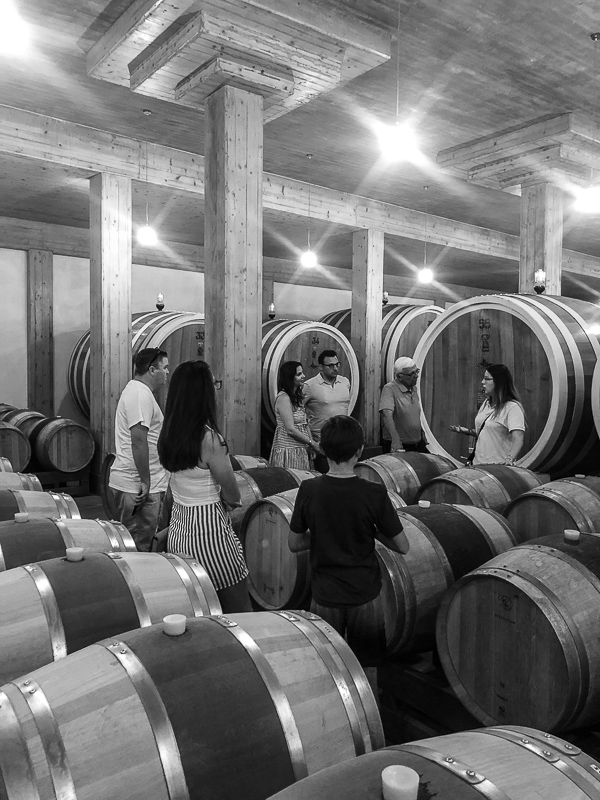 We took a car to Podere il Casale (in Pienza) to learn how to make cheese & have lunch at their farm.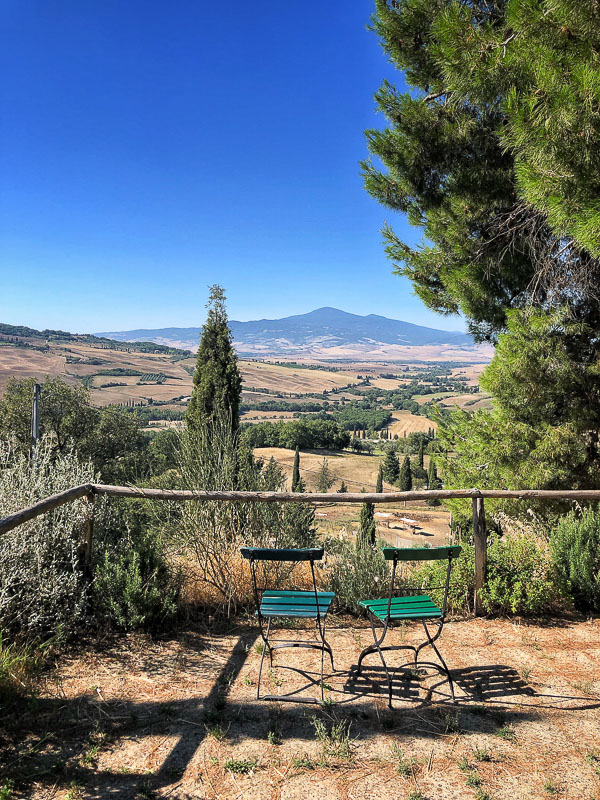 The view is unreal up there! We made our own cheese! We said hello to goats!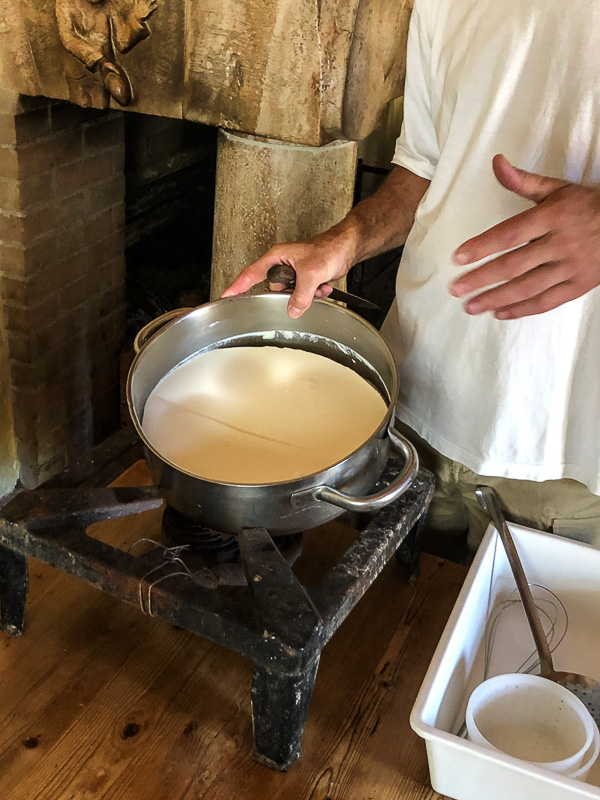 We finished our cheese making lessons with a feast! Their salad was filled with fruits and vegetables harvested from their garden. This salad was one of my favorites of the trip.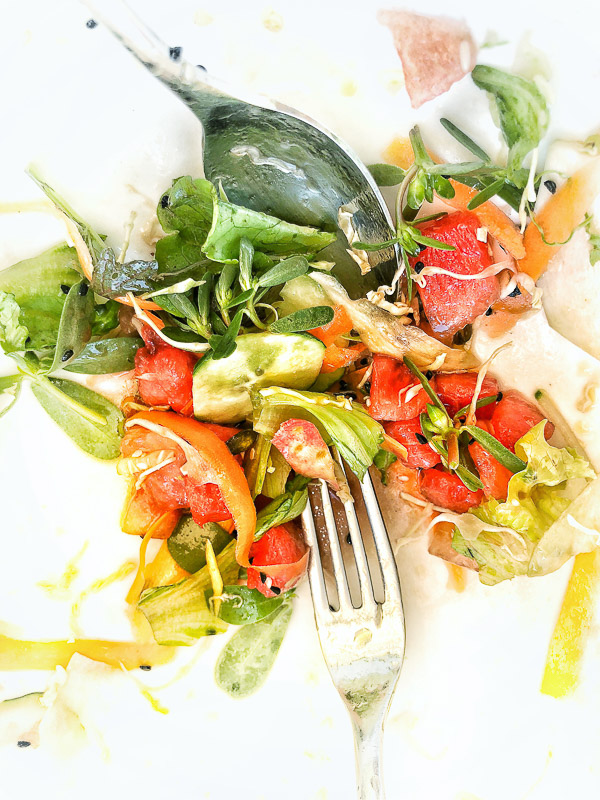 All the cheese!! One of the highlights of the trip for sure. Such passion and spirit in their business!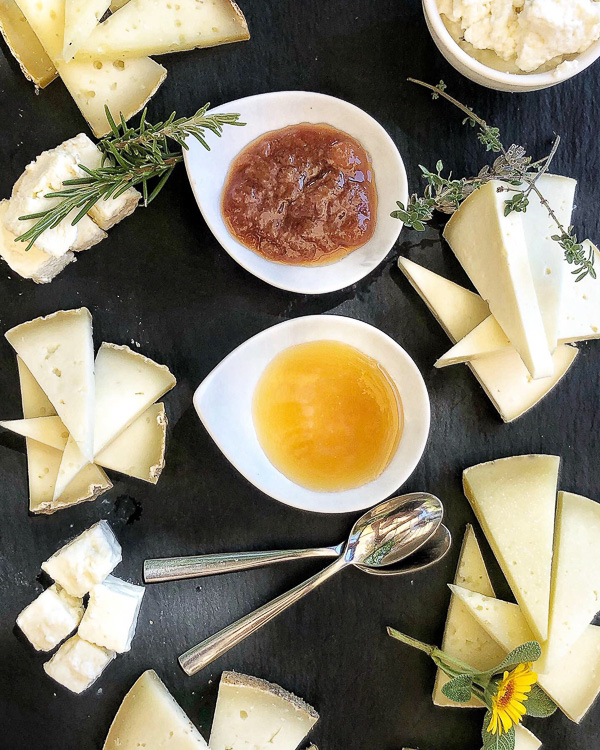 You seriously can't beat the view!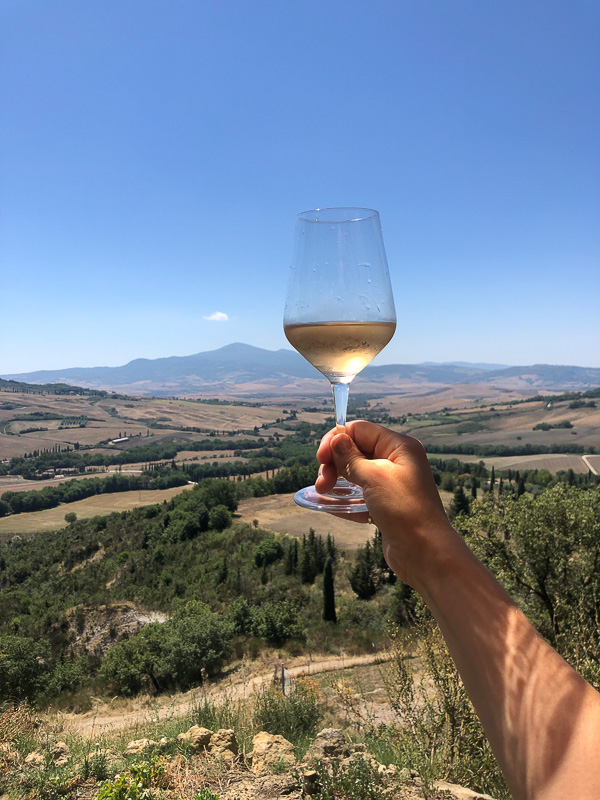 We made sure we saw the statue of David in person at the Accademia Gallery
We took Cooper and his cousin Camden on a merry-go-round in Florence.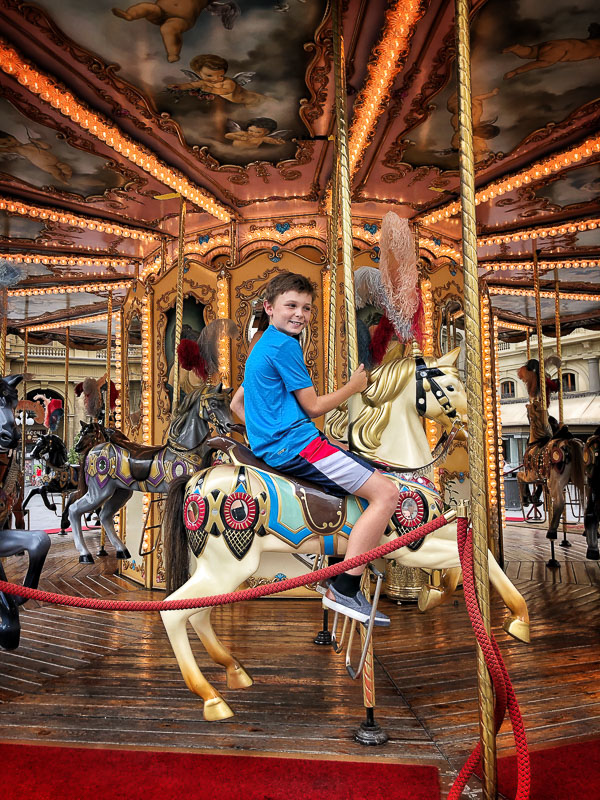 We had drinks at the top of the Westin and took a good look at the cityscape from above.
The cocktails were $$$$ but the view incredible.
We found a few photobooths! I loved how this one is built into the building.
Family photos in foreign photobooths!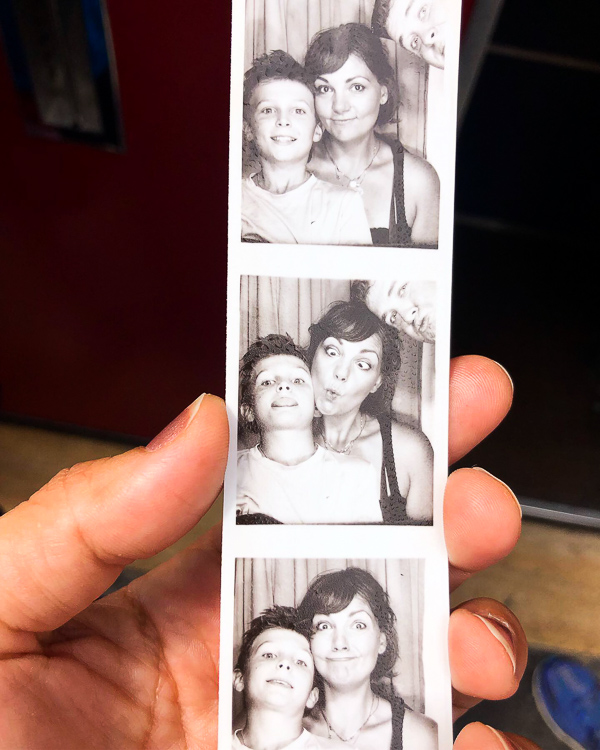 One of my favorite parts was visiting Boboli Gardens on our last day.
After being in a city environment for so long, it was nice to be outside in nature.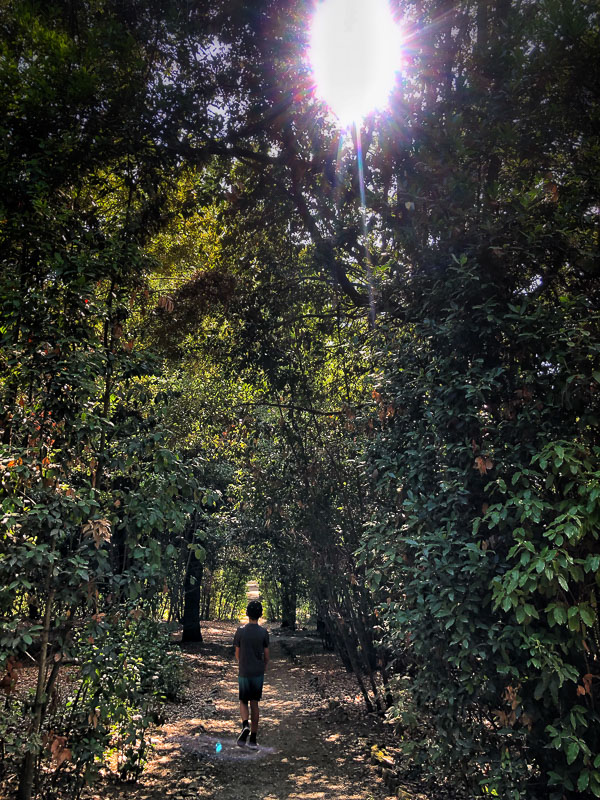 Cooper and Casey brought their baseball gloves and played catch in the historic gardens. It was a really special part of our trip. I love when we adventure!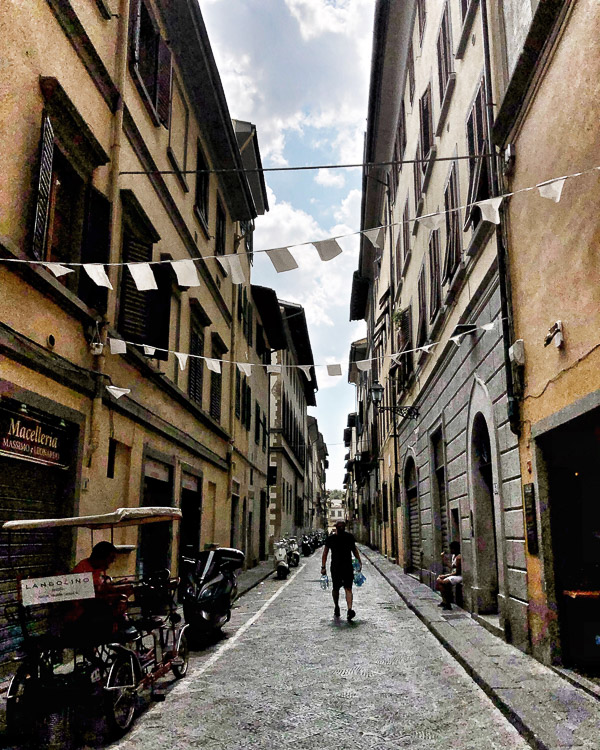 We brought the books Mission Florence + Mission Rome to get Cooper excited about seeing different landmarks in Italy. We have to keep filling them out!
It was such an incredible family experience. Truly a trip to last a lifetime!! I am so grateful to have spent such quality time with my family. It felt so good to be in awe again.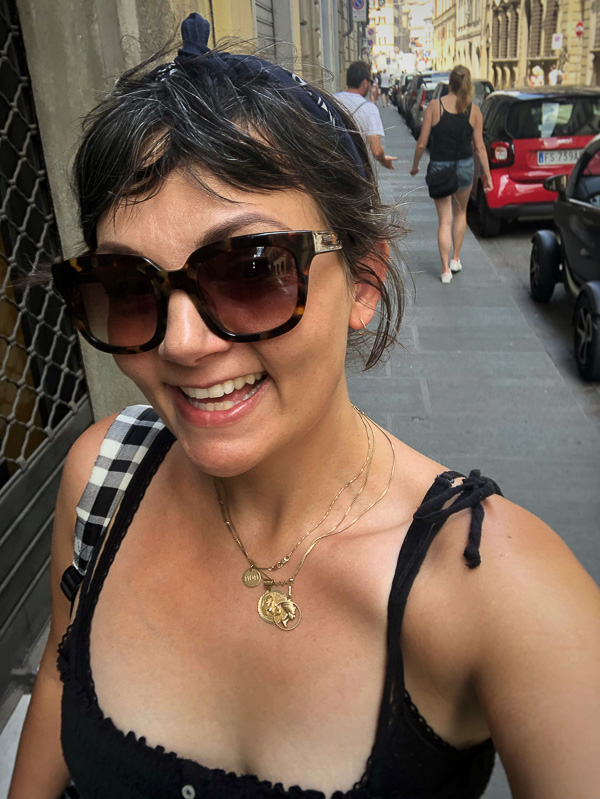 WE CANNOT WAIT TO GO BACK! Especially since I didn't get to hit up any flea markets while we were there!
Rome:
Florence: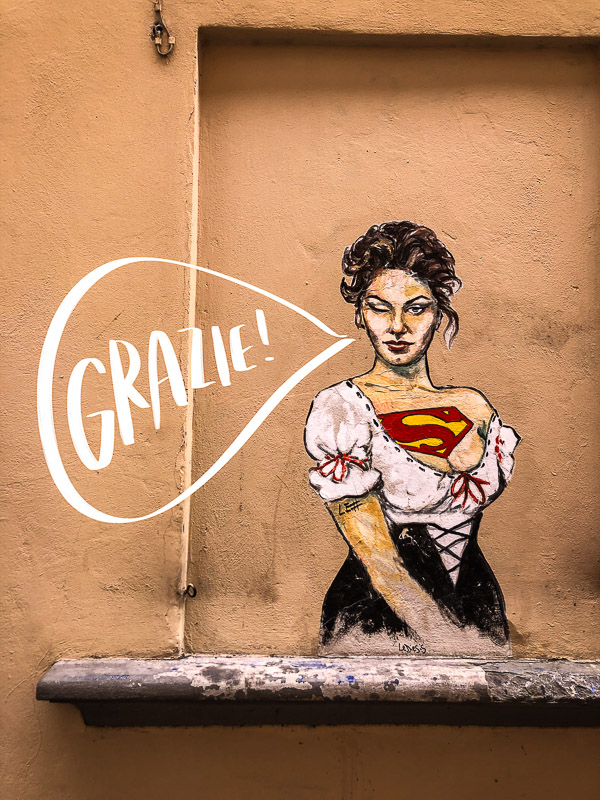 If you have any Places to Eat in Rome & Florence you'd like to recommend, help future travelers by leaving a note in the comments!