Here's what this past week looked like- IN ITALY!!! My Everyday Life Week 32
On the first plane to Italy! I watched When Harry Met Sally and enjoyed ginger ale. Last time we were in Italy, Casey and I were newly engaged!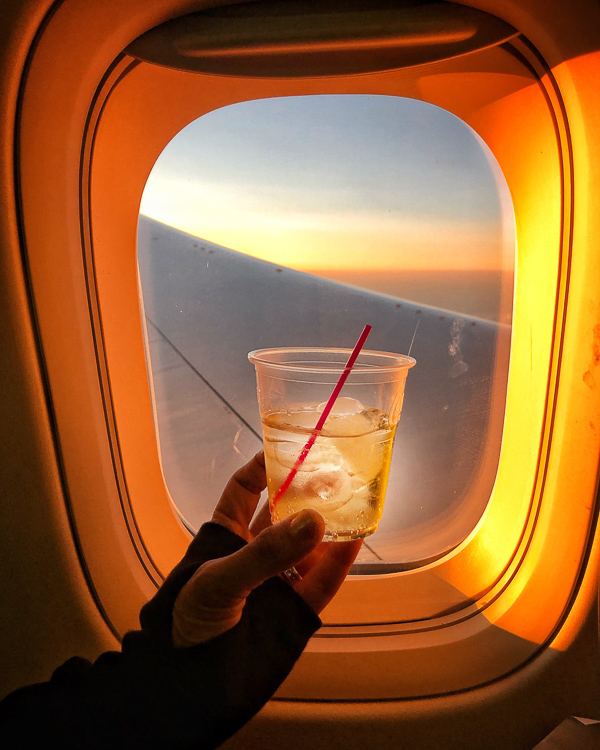 Plane outfit!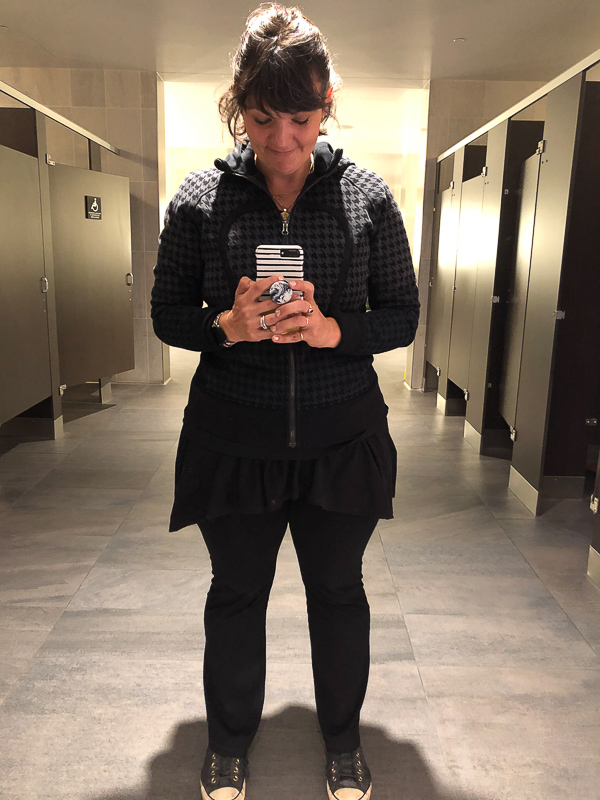 Cousins at the airport in Detroit.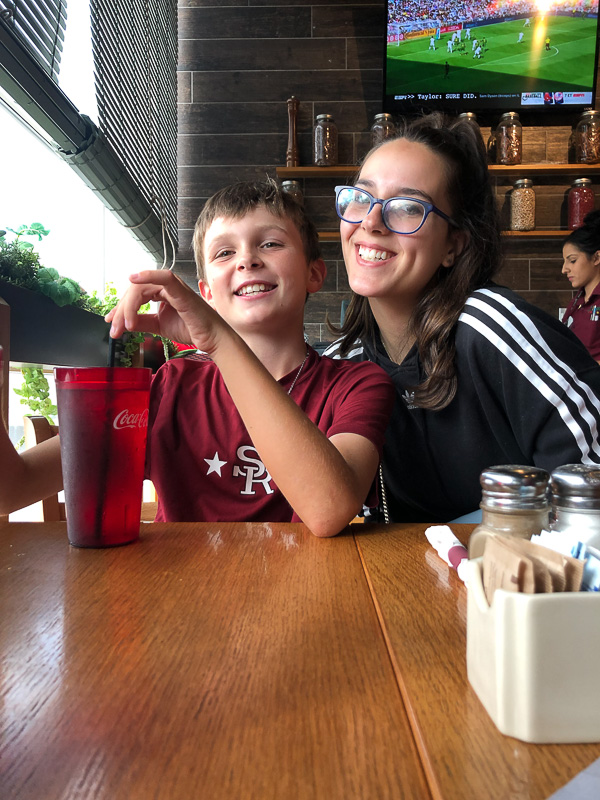 We made it to Italy! Someone fell asleep on the car ride to our hotel. None of us really slept on the plane.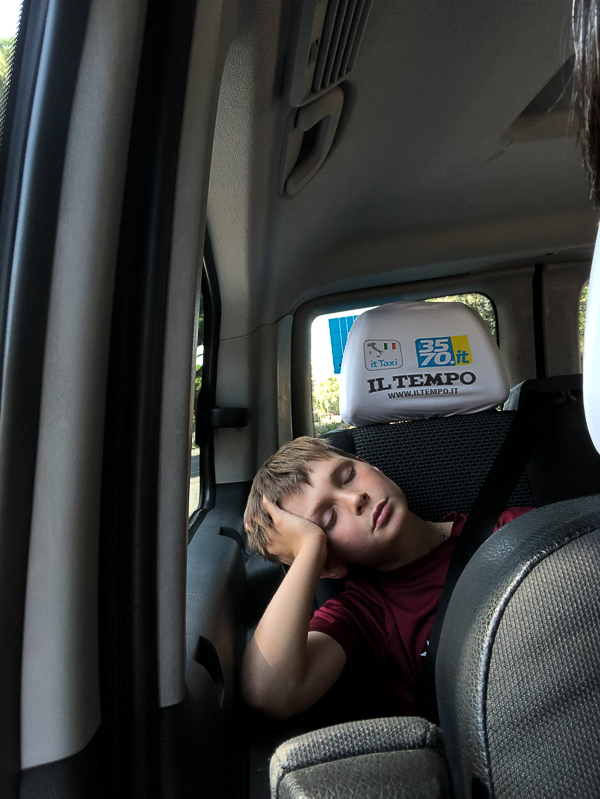 I have so many pictures on my phone from this trip!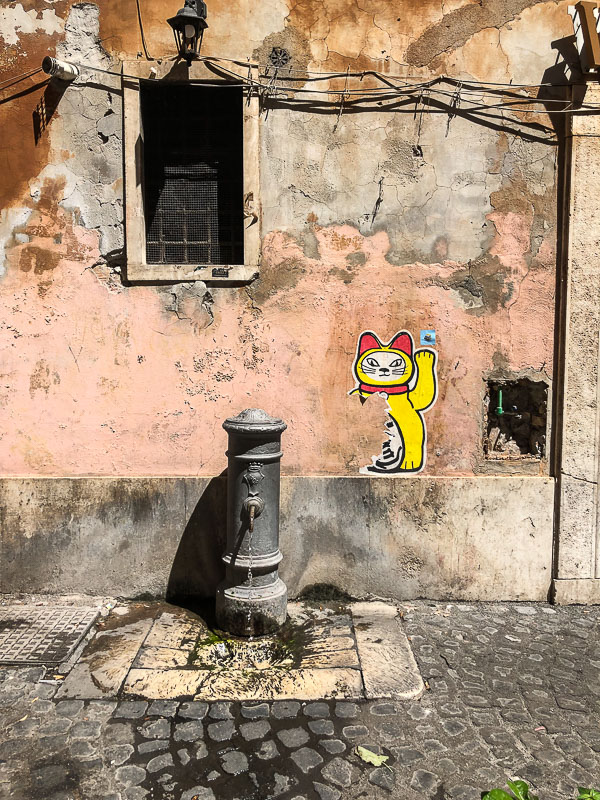 I miss my cats!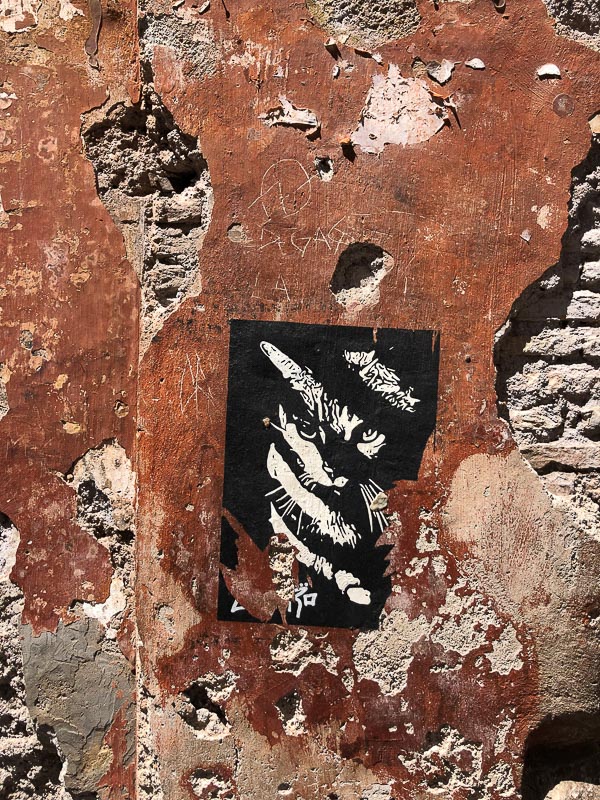 We stayed awake and took a tour of the Coliseum the day we flew in.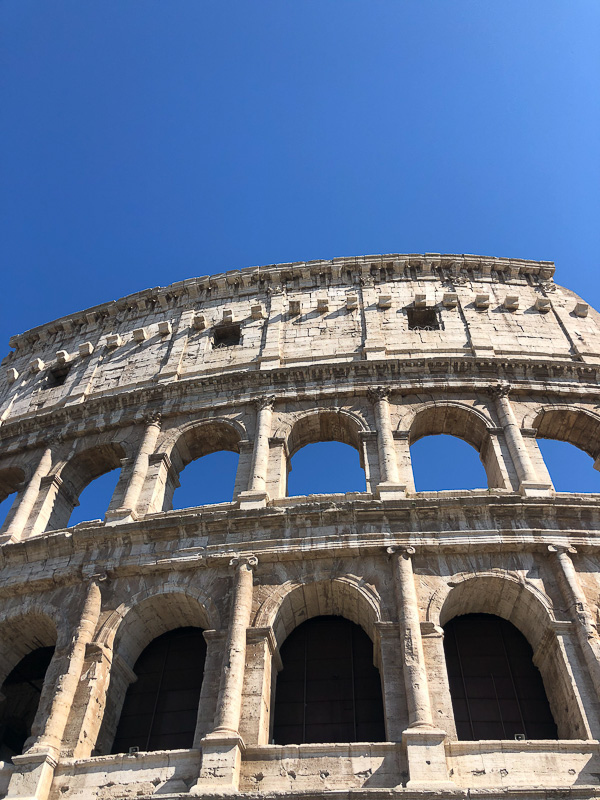 It was such a fun experience. Although we were exhausted and it was super hot!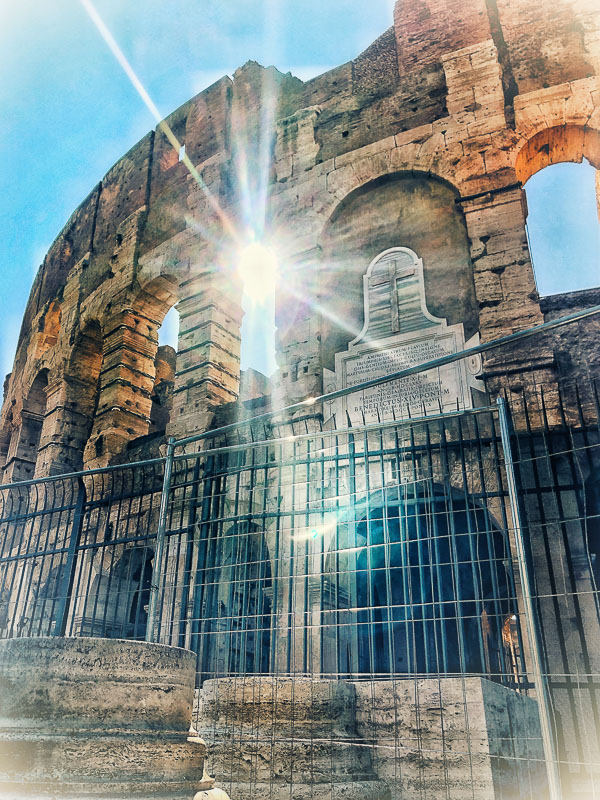 Troopers!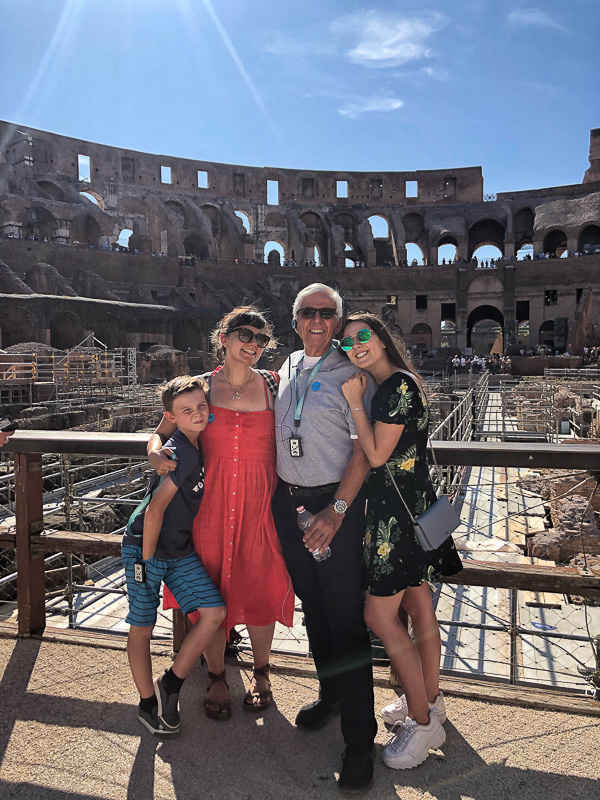 We got to go to the arena floor on our tour.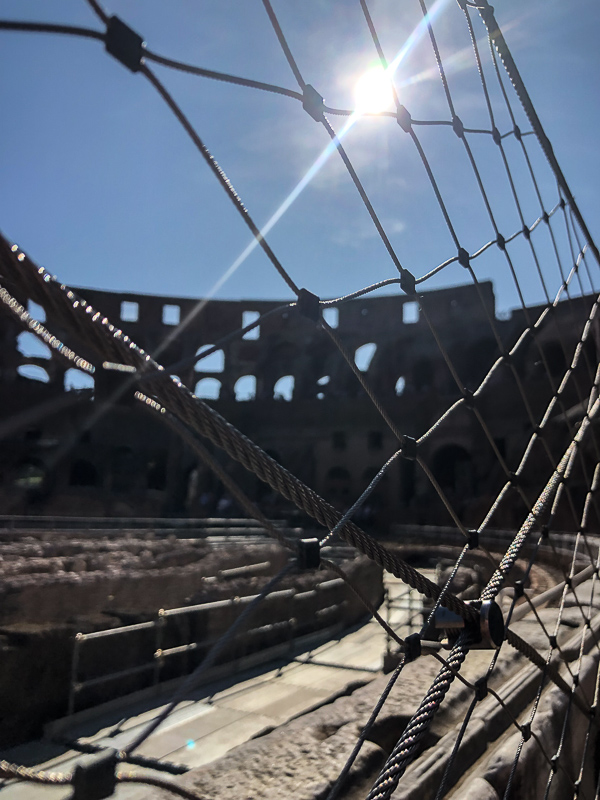 Waiting for our ride.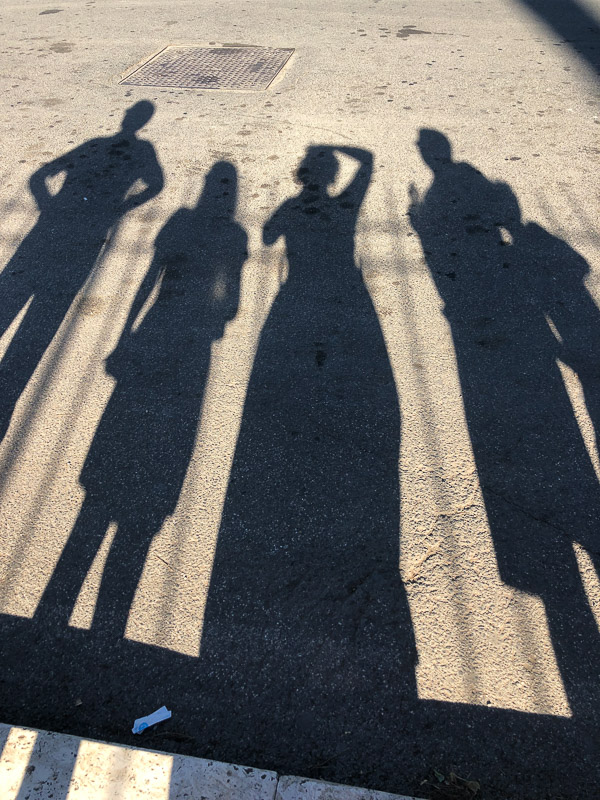 Early morning tour at the Vatican. It included breakfast.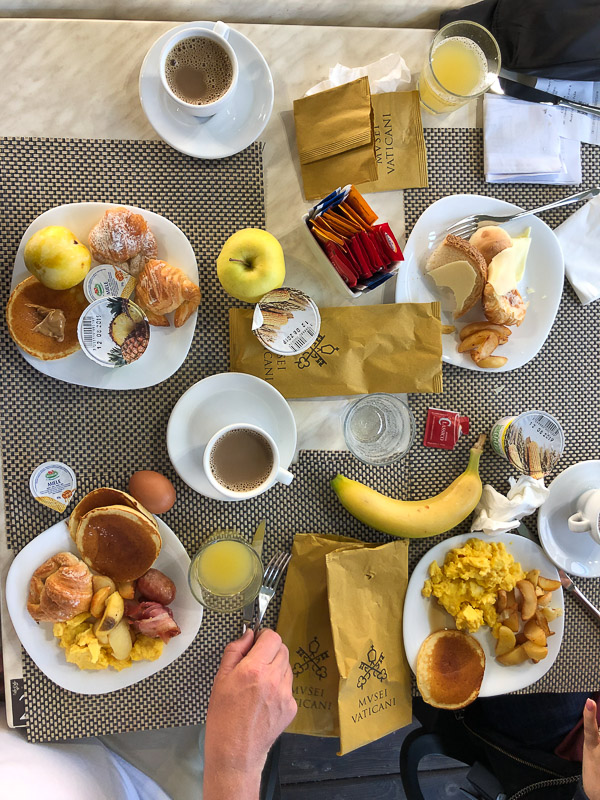 So many fun things to see.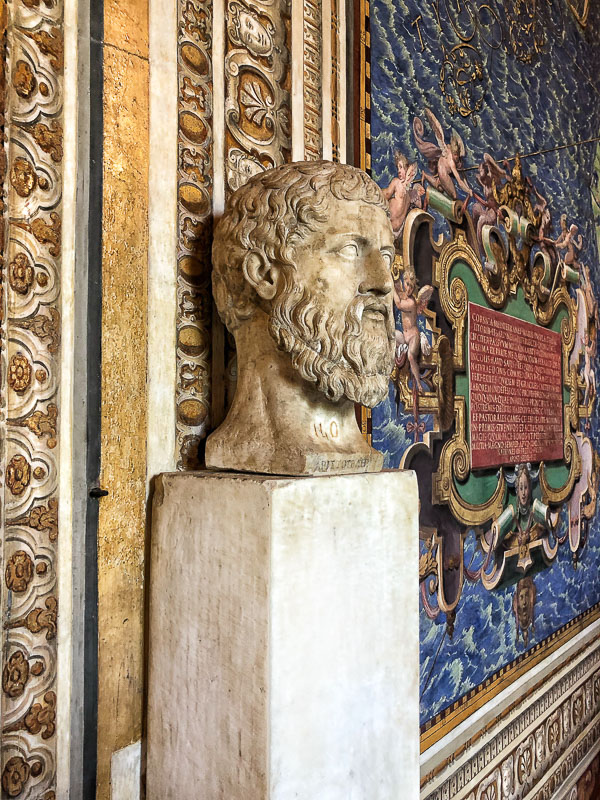 Jet-lagged!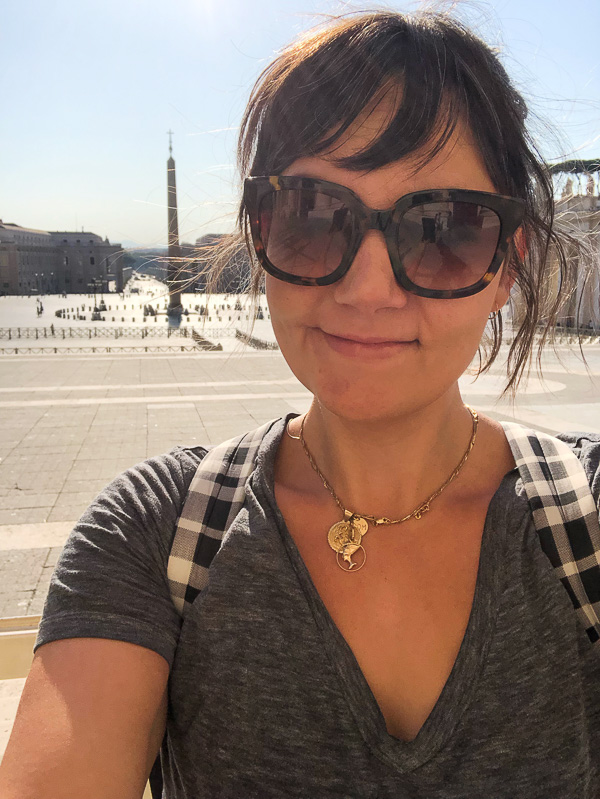 Cooper in Vatican City.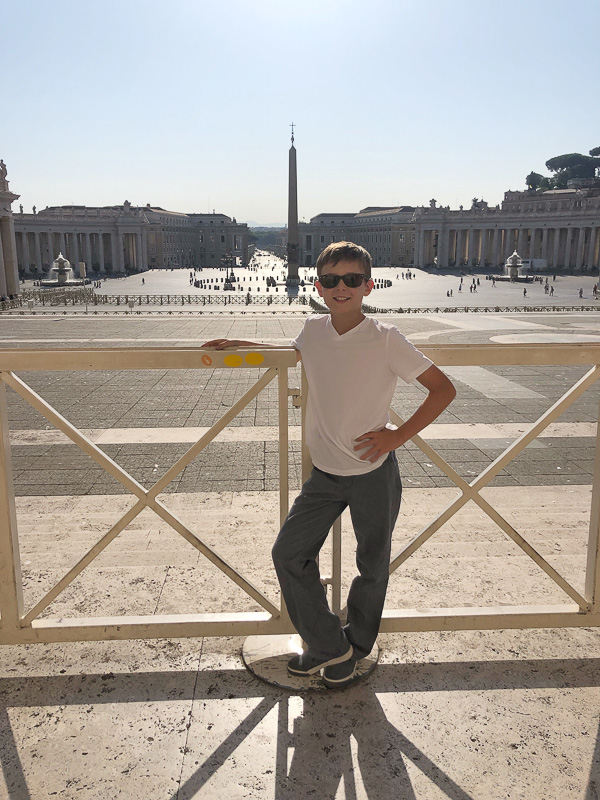 Mi famiglia!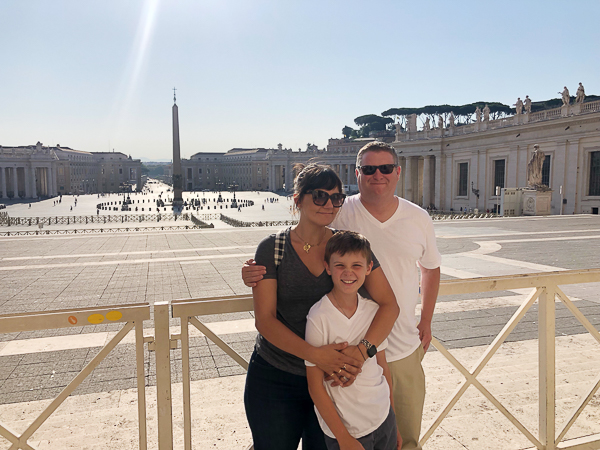 Overwhelmingly beautiful.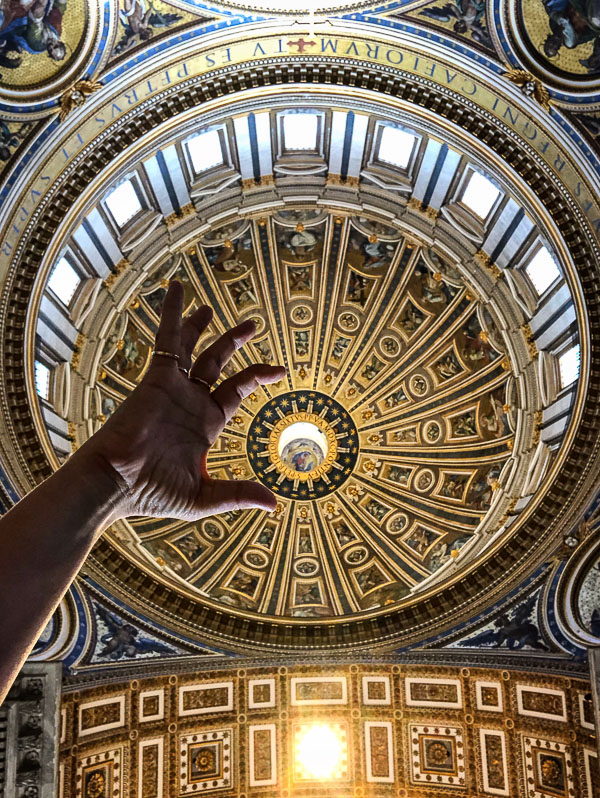 WOW.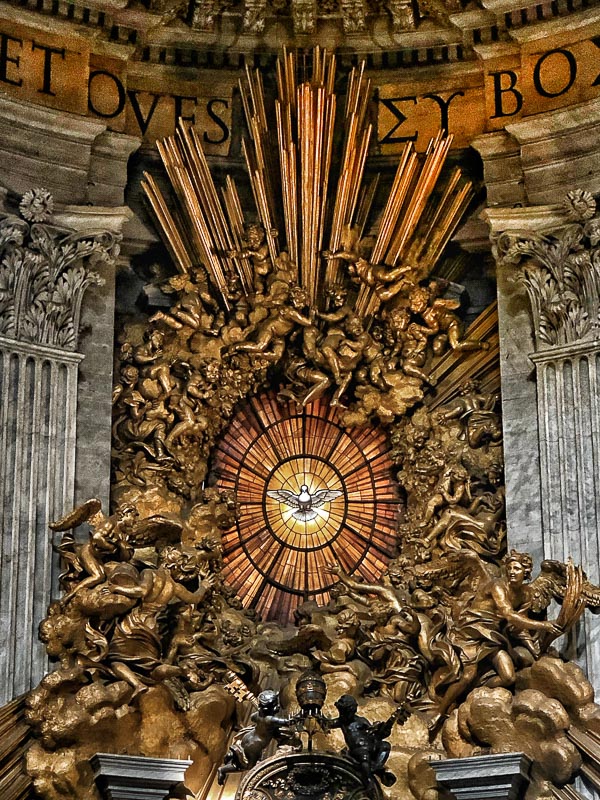 St. Veronica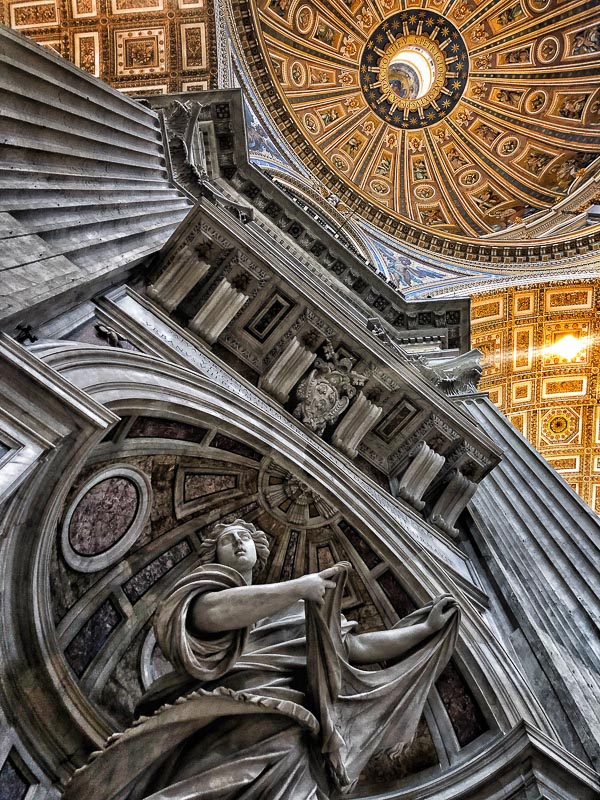 Praying for peace.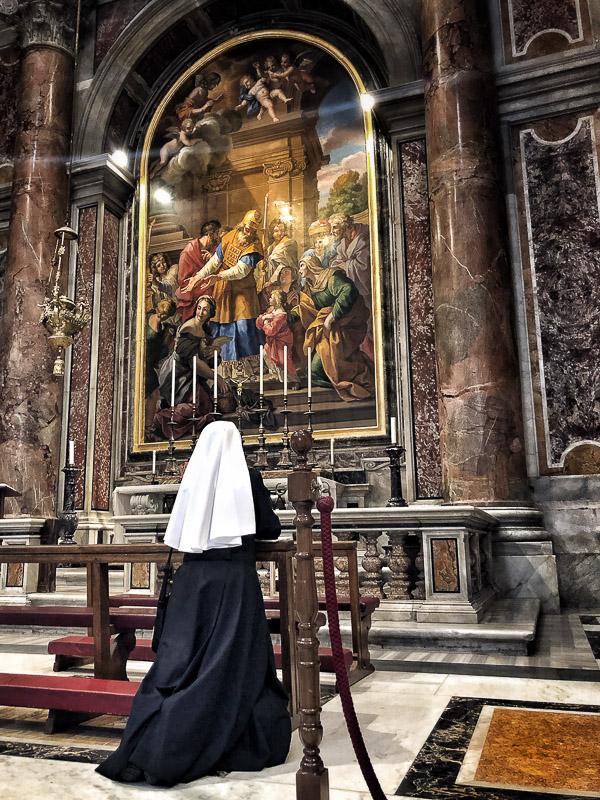 Family portait! Thanks, self-timer!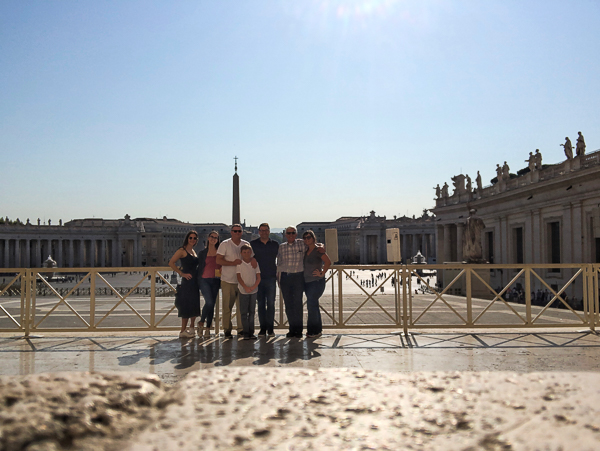 Cooper wrote himself a postcard! We sent it off in the mail. He's excited!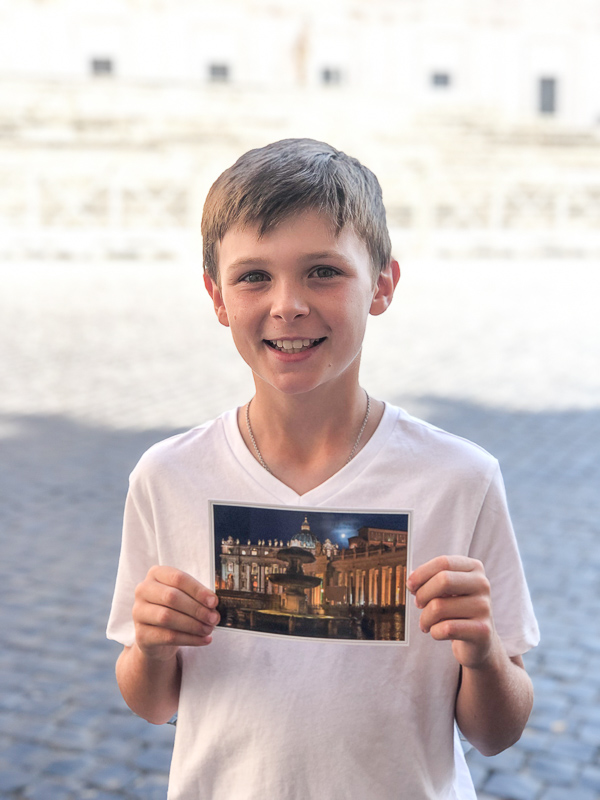 He had his first cappuccino on this trip. Won't be his last, I'm SURE.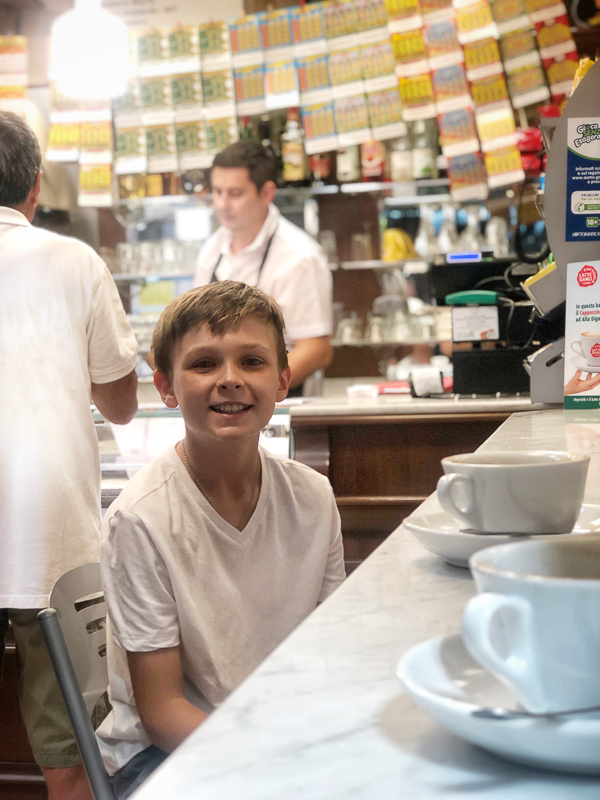 Checking out the markets.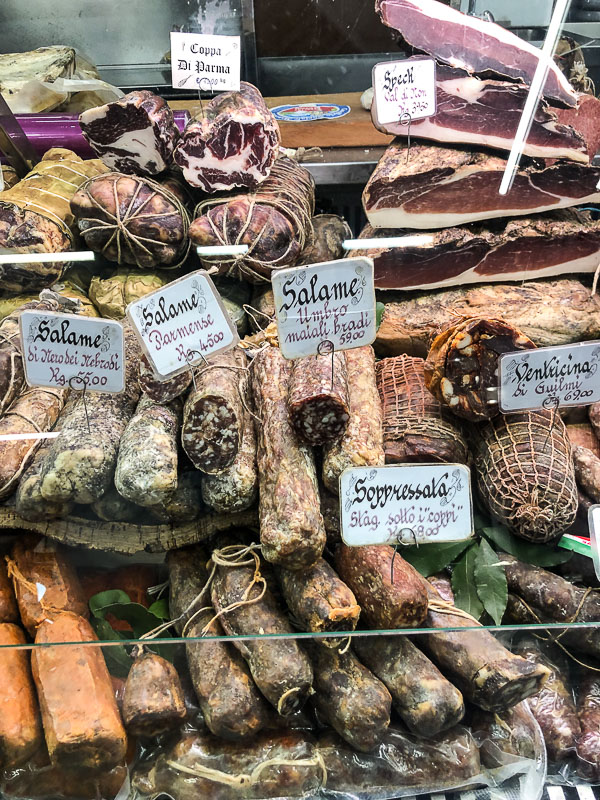 I found another magic happens sticker in Rome! I brought my water bottle
with me. Thankful for that!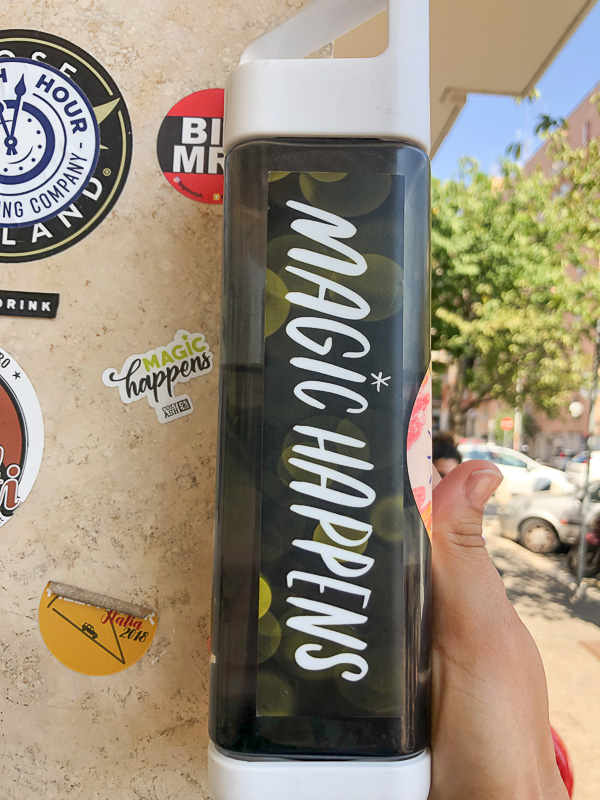 Pizza at Bonci. I'll do a separate post of where we ate this trip. Don't worry!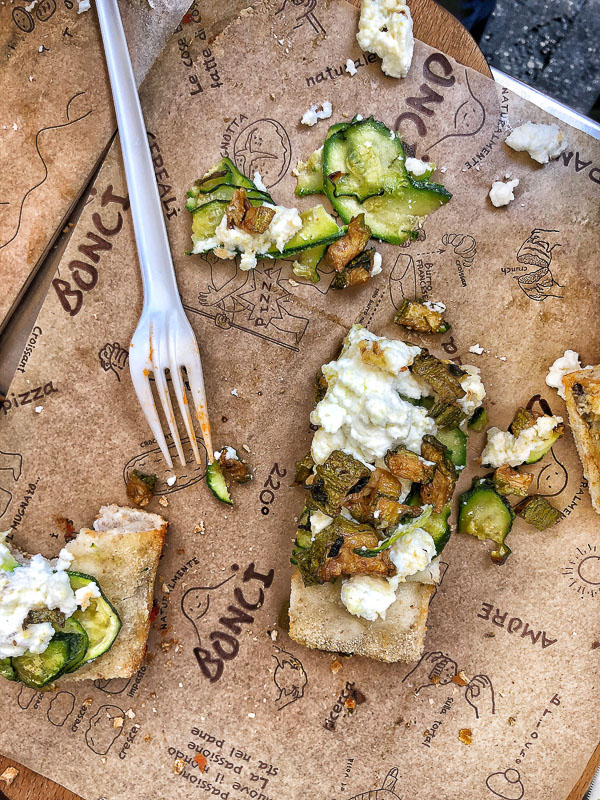 Trip to the Trevi Fountain.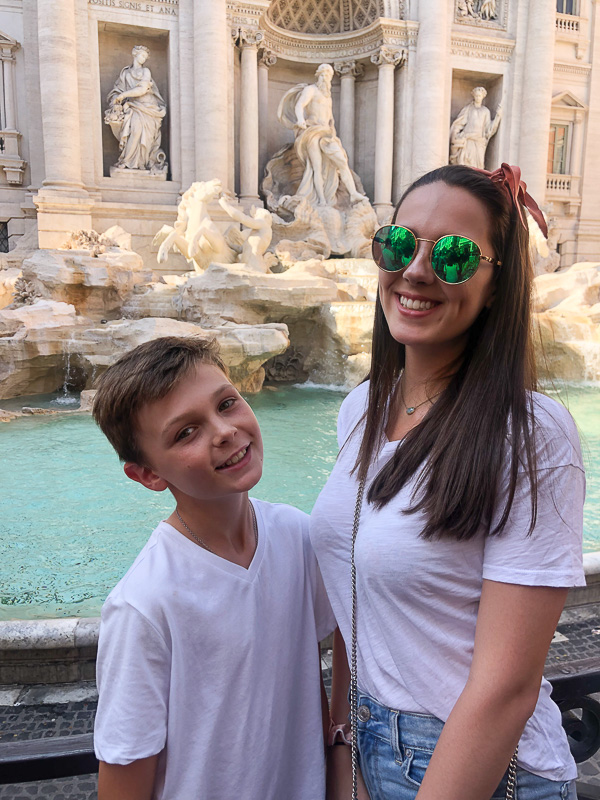 We threw coins in. We're definitely coming back.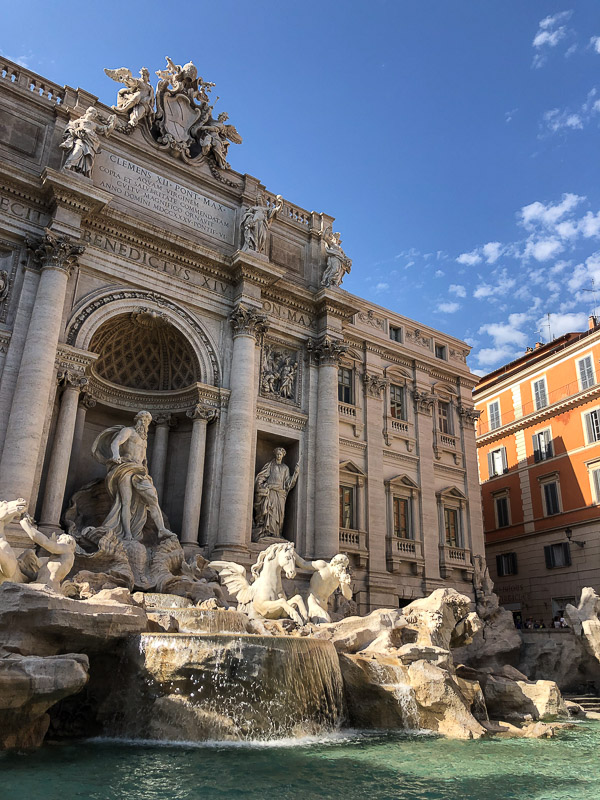 Sparkle motion.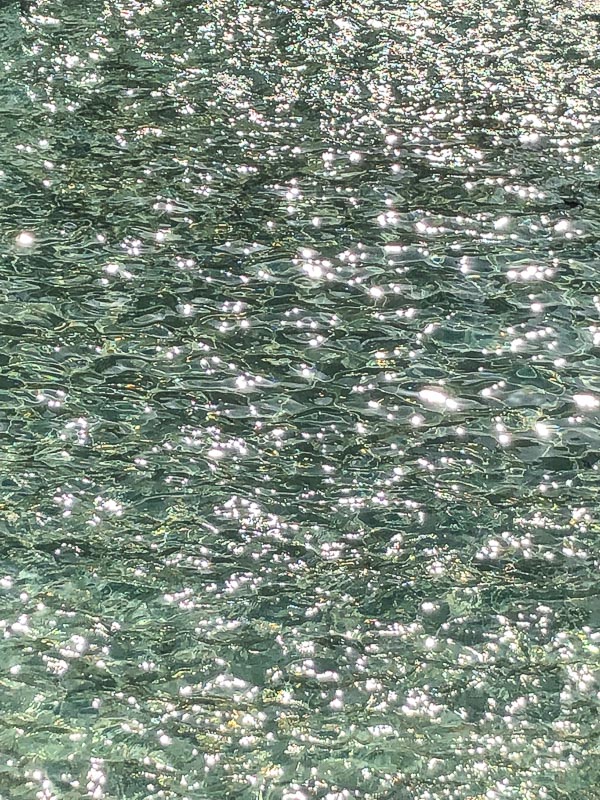 Italy is like a movie set!
So weird to see machine guns and tanks on the street.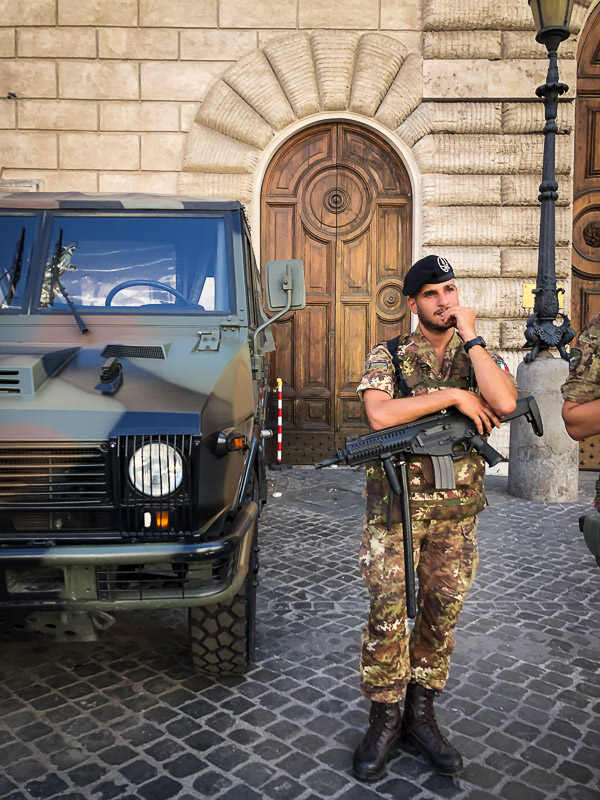 Lol. Cooper! He kept doing the Karate Kid pose after this.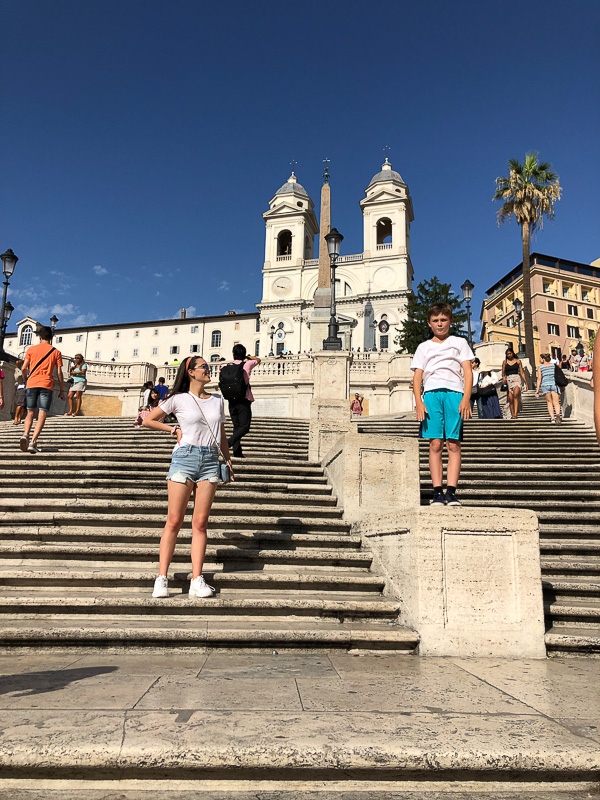 I have a whole bunch of street art photos on my phone.
A WHOLE BUNCH.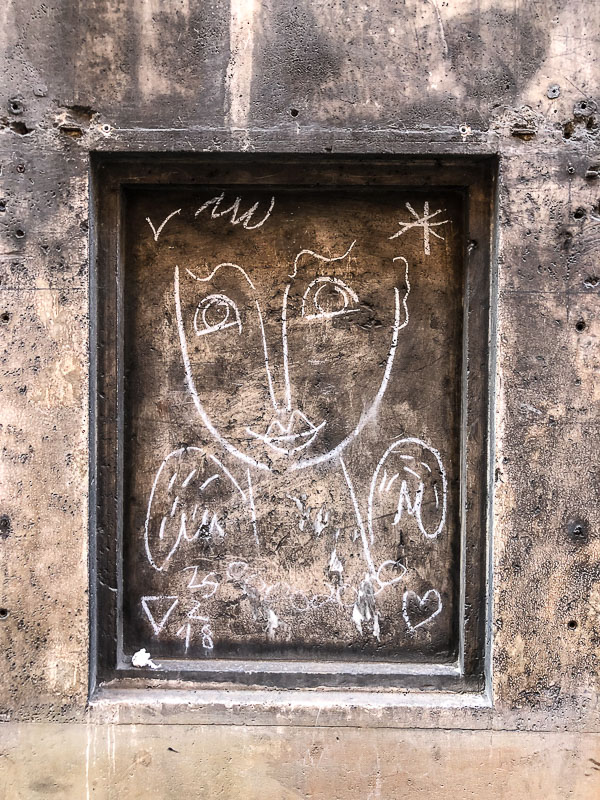 My niece ordered a Mai Tai that didn't taste or look like a Mai Tai.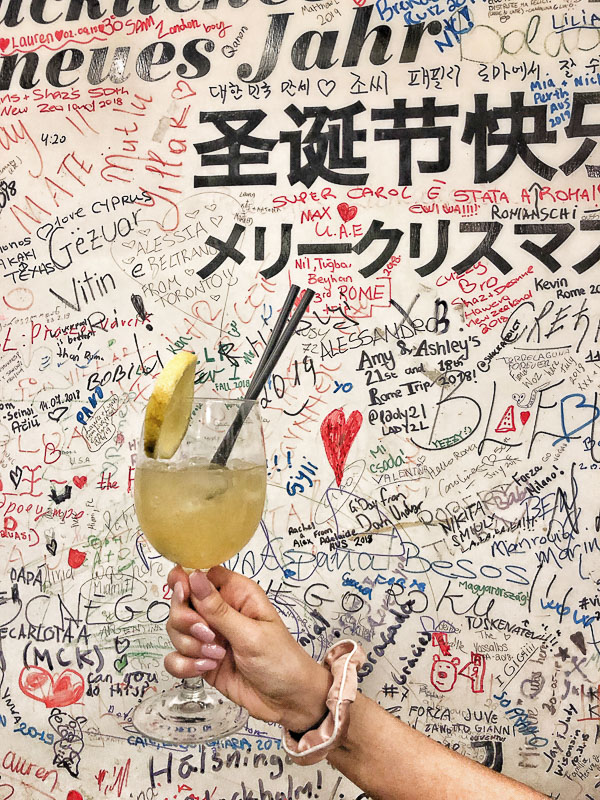 Street art continued.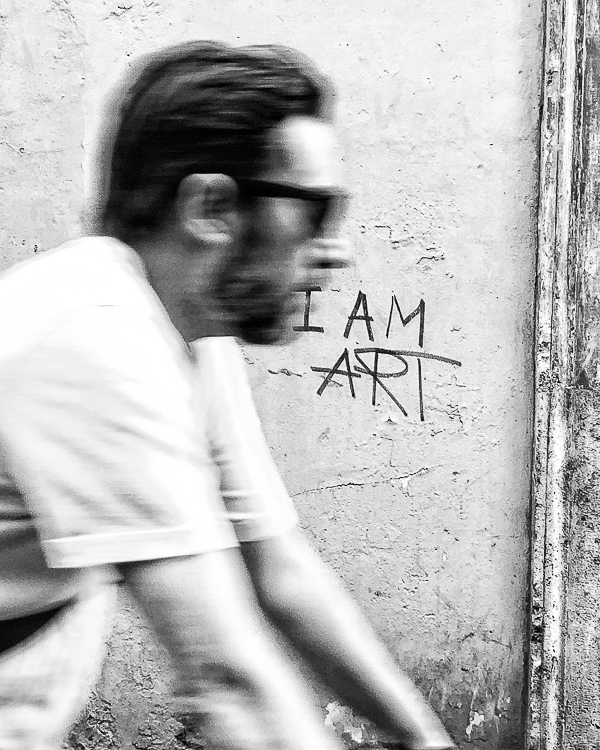 A store I wanted to go into but it was closed.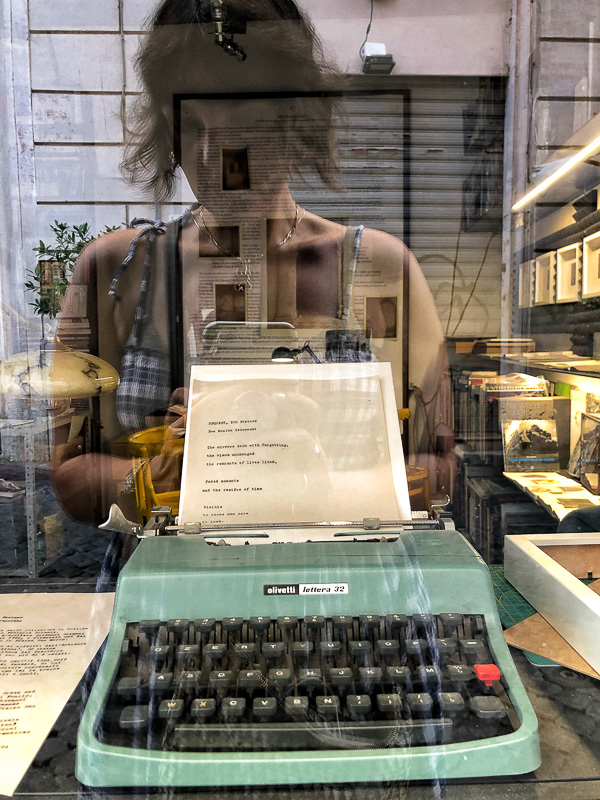 Eye contact at Roscioli!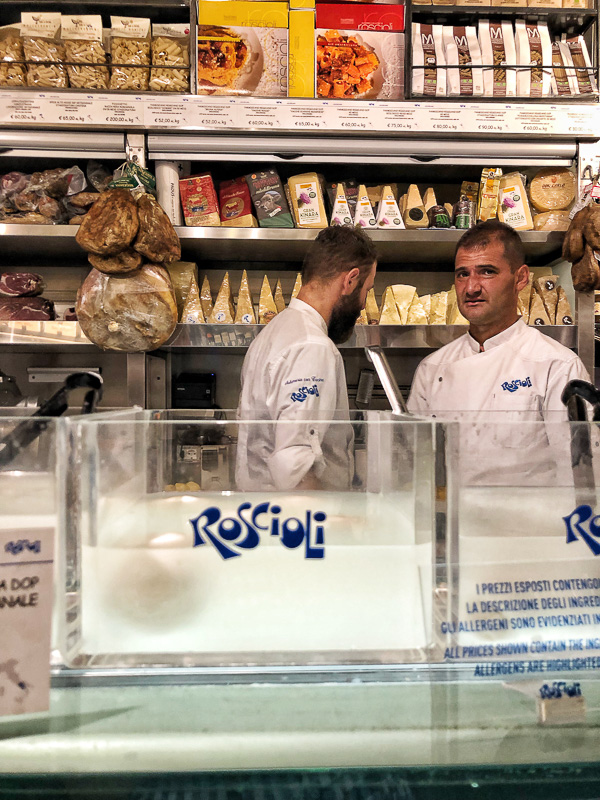 Cheers!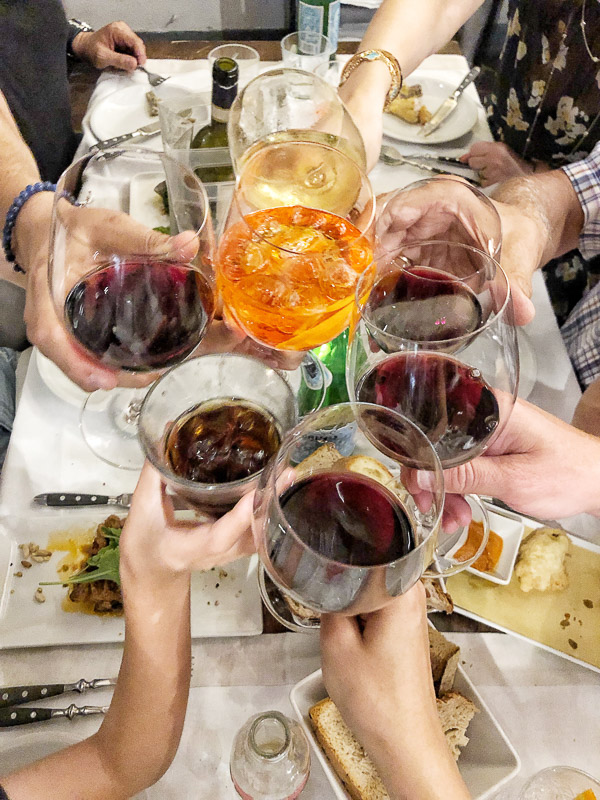 Caccio e pepe forever and ever!
Vines growing on strings between buildings.
Every night we gelato!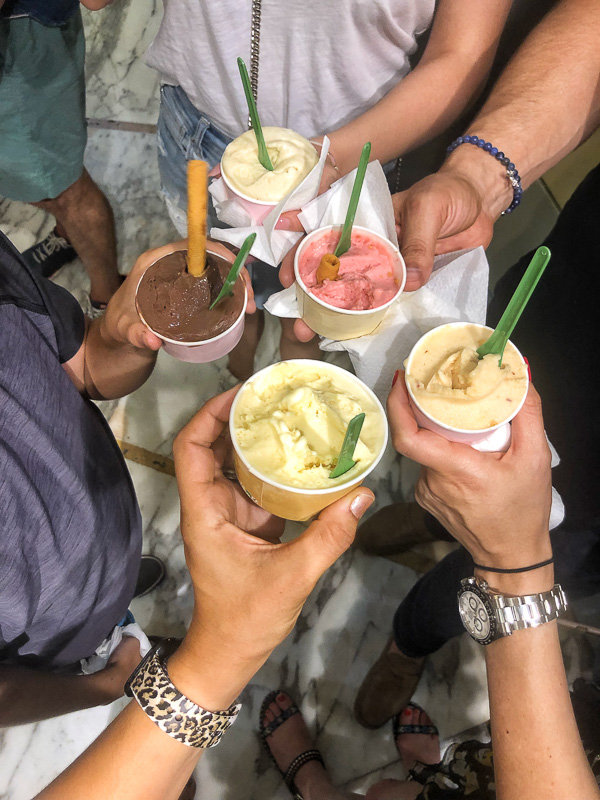 I've been writing everything I've been eating in my food journal.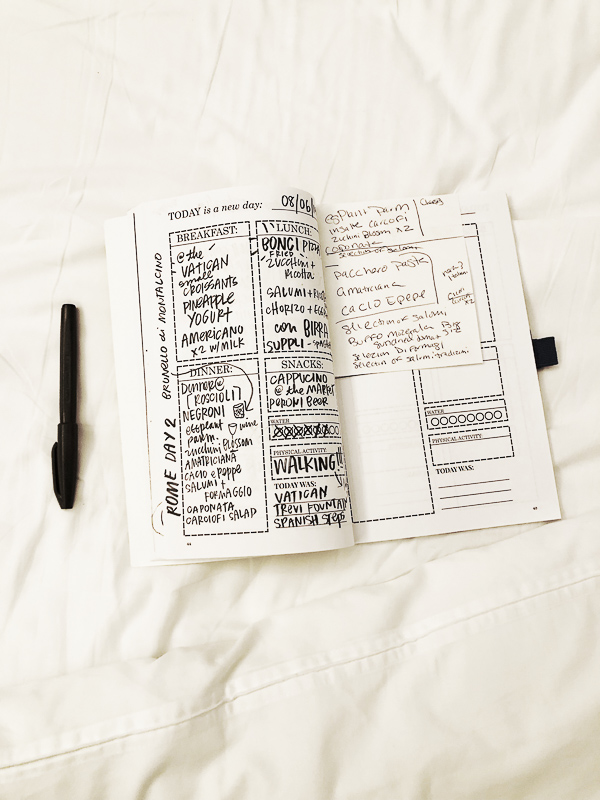 We have started every morning with a cappuccino.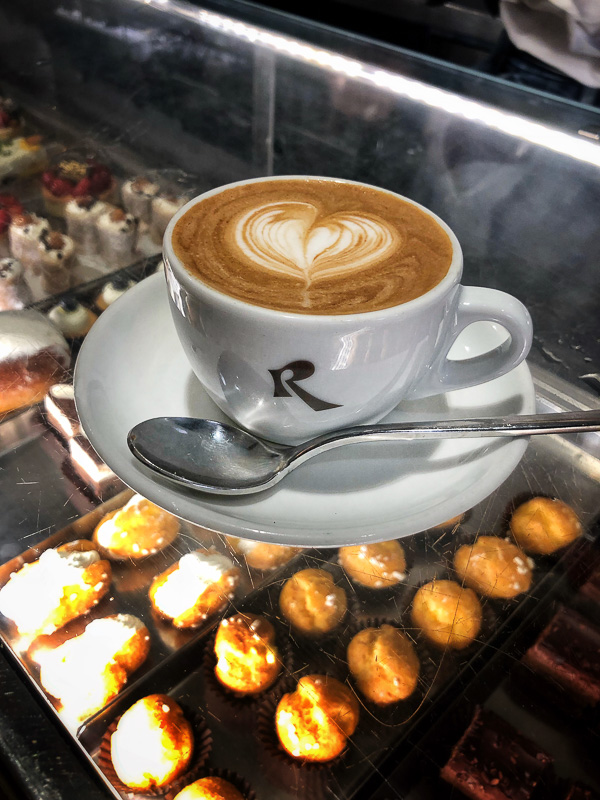 The door knockers are pretty awesome here too. I want one!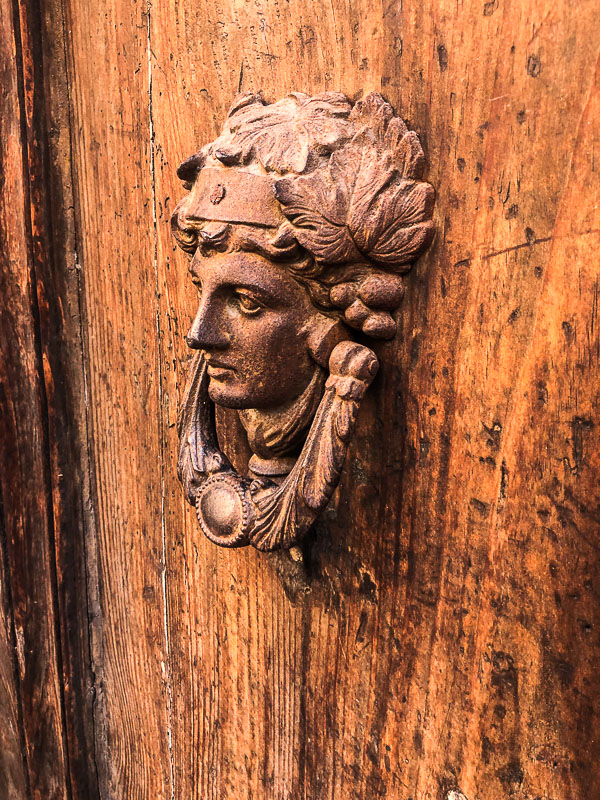 Especially a lion!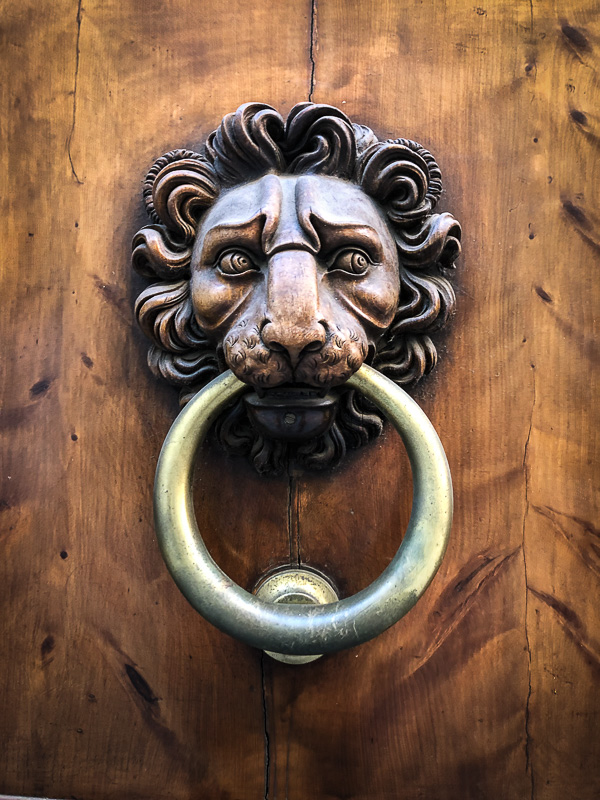 I've been told that GROM is the best!
We tried some on the way from Rome to Florence.
Little details catch my eye.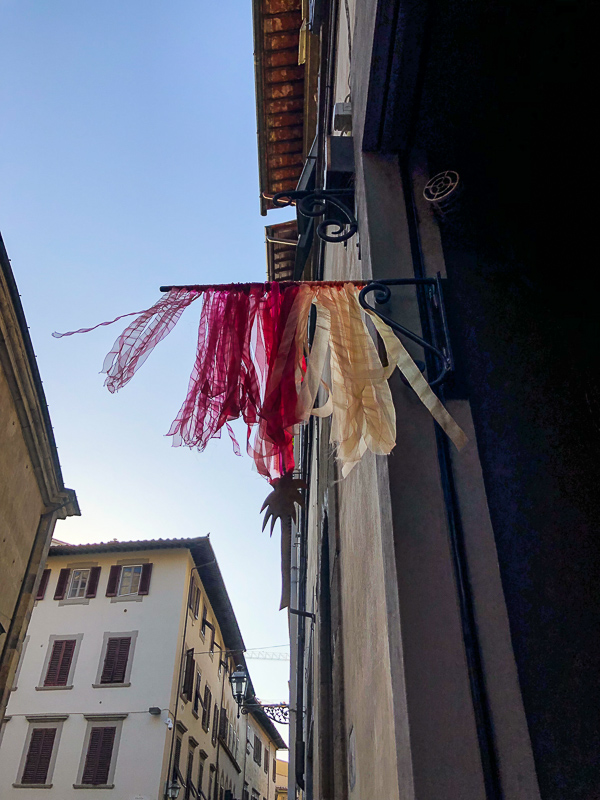 One of our favorite meals.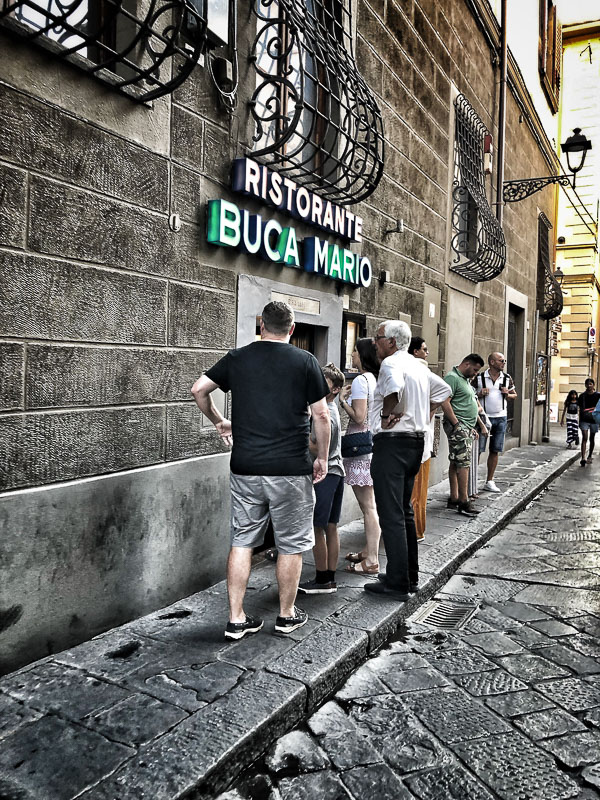 Truffle loaded mashed potatoes!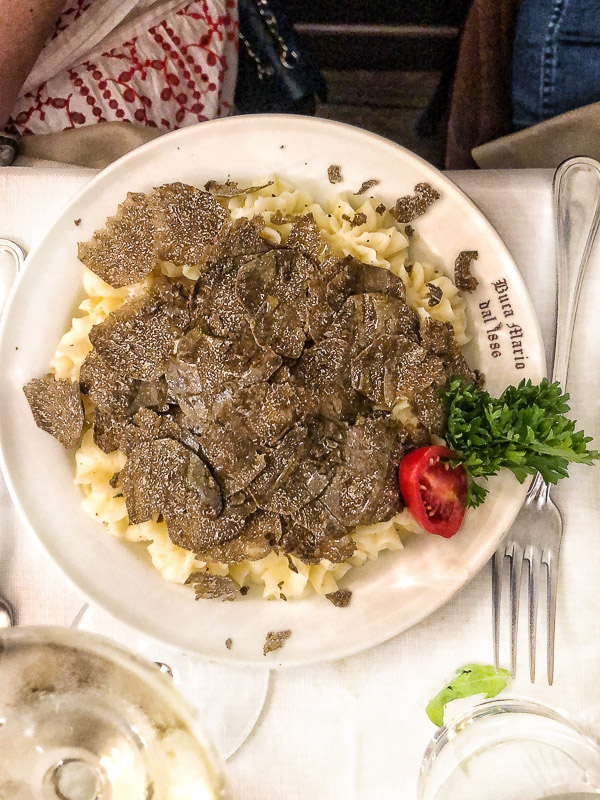 Proud of this boy.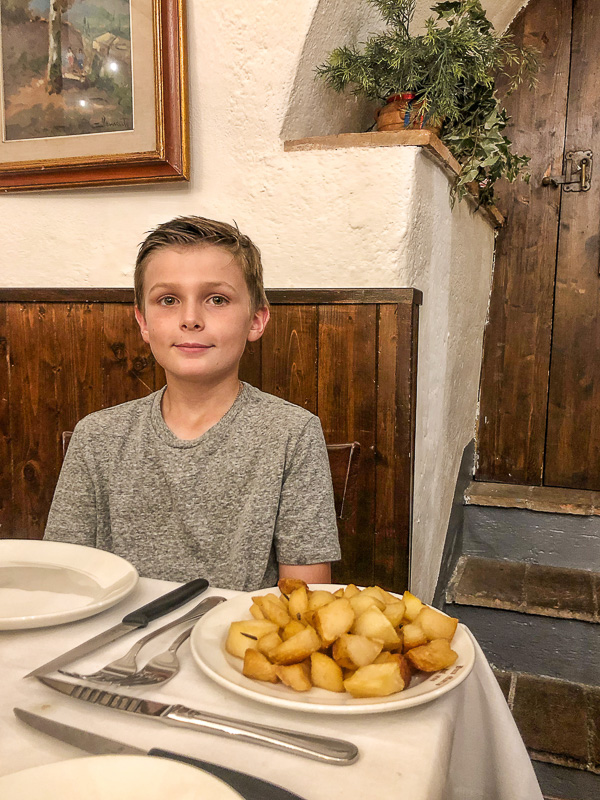 My sister-in-law is the best!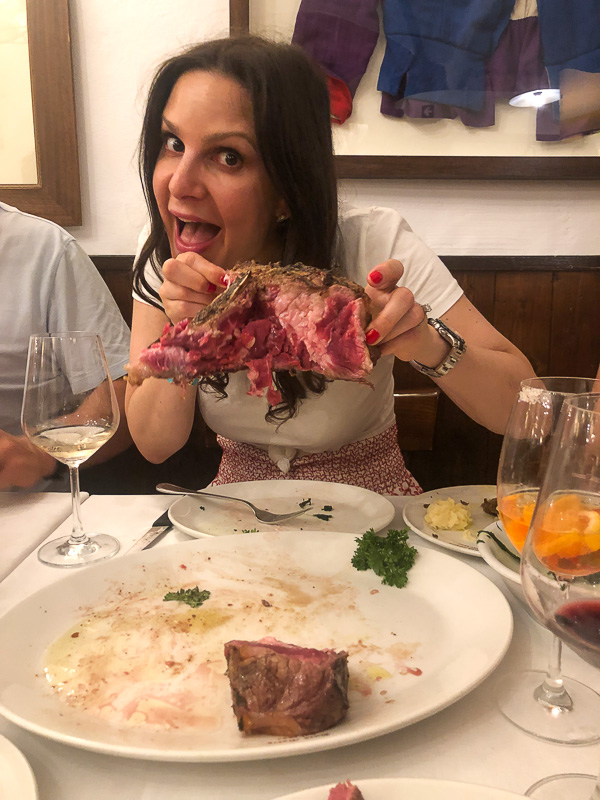 Twiggy spotting!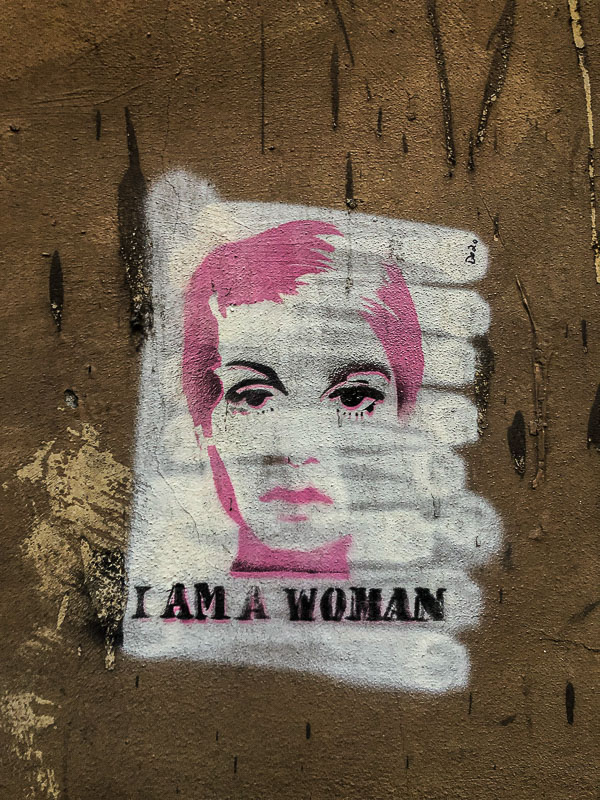 My favorite color combination.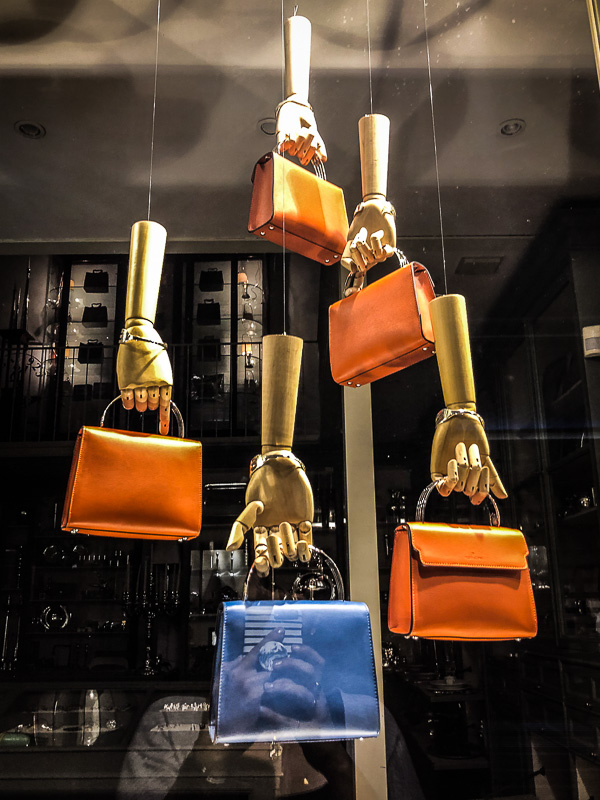 Evening walks (to gelato) are my favorite.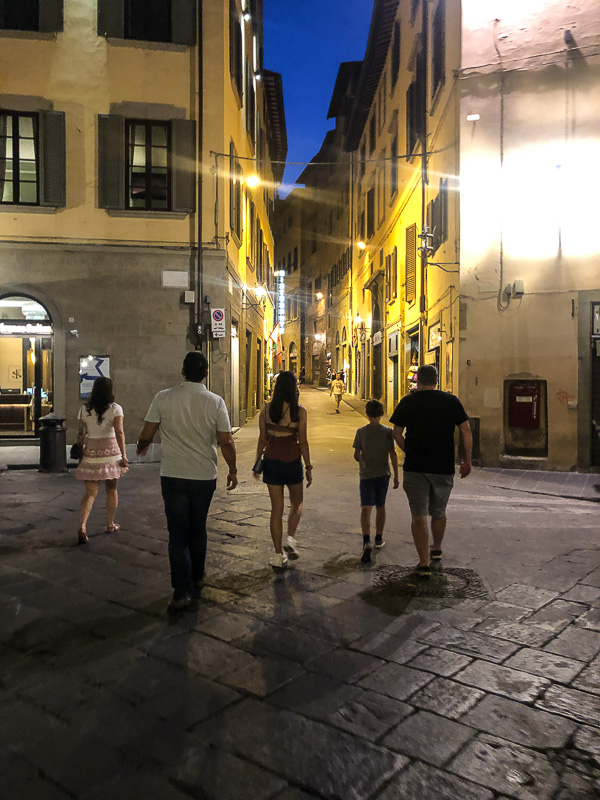 Good morning!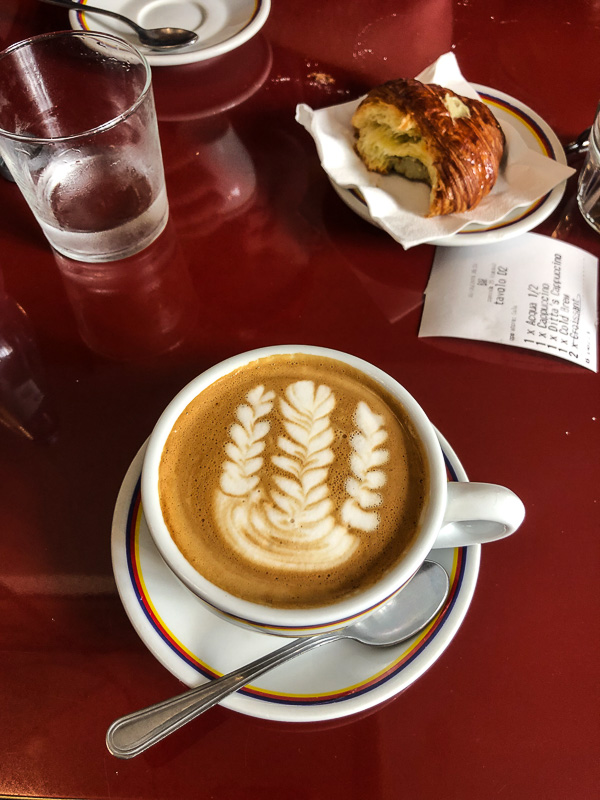 Snuggs.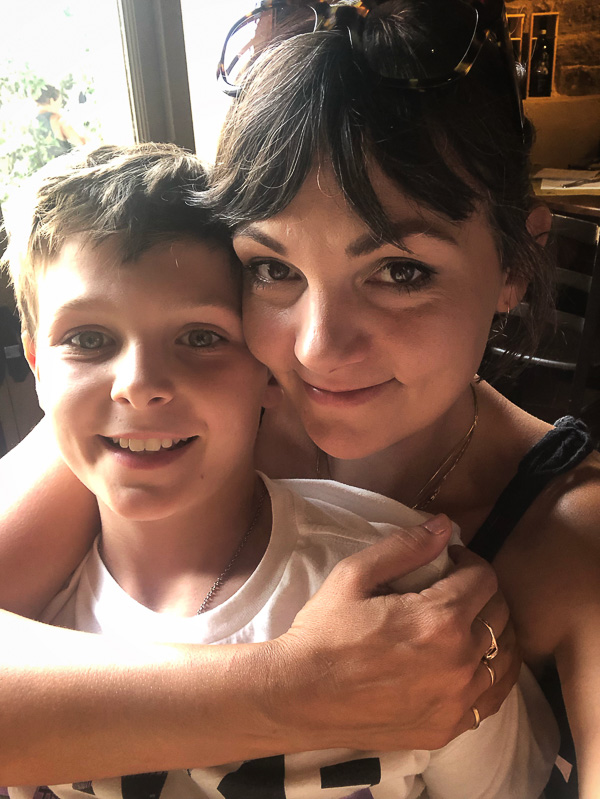 The light!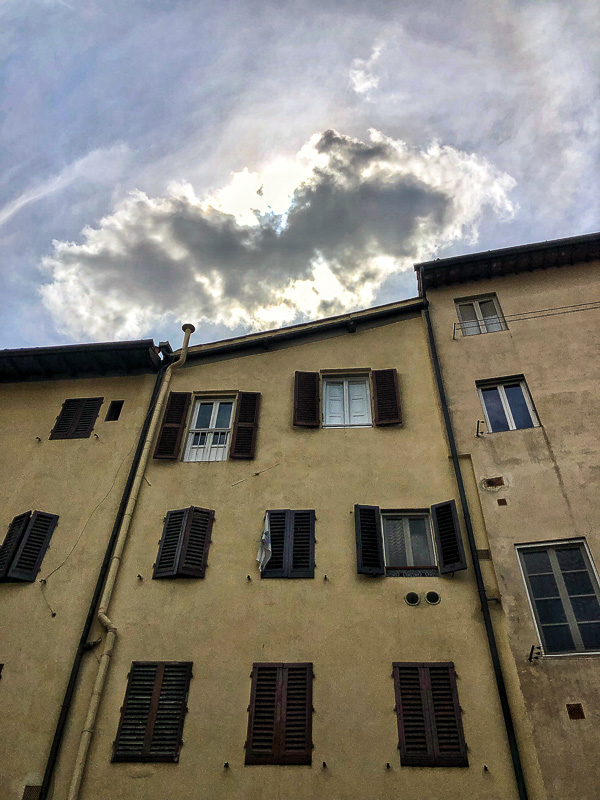 This doggo made me miss my babies at home.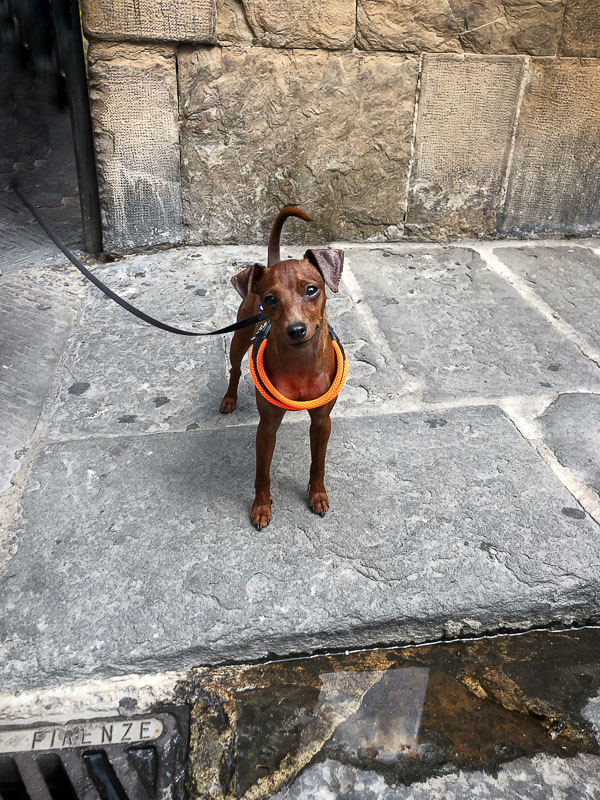 Florence is charming in every little detail.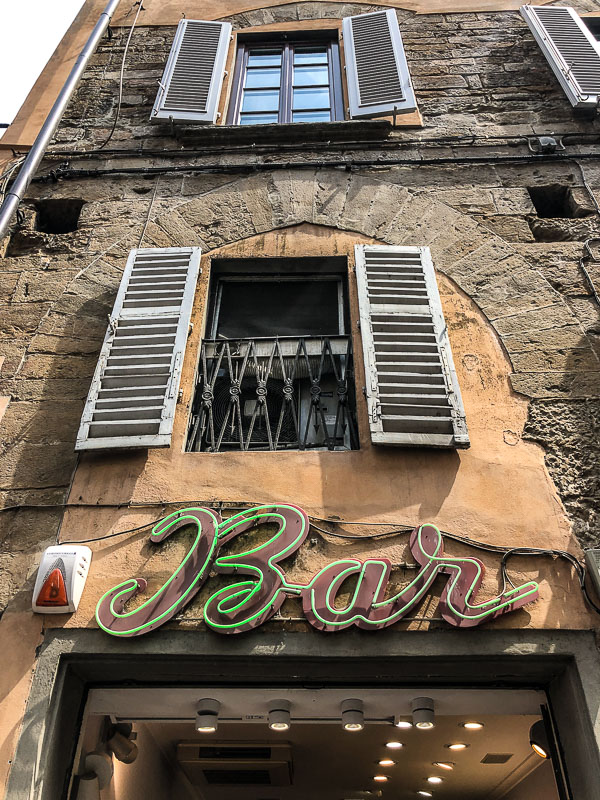 Looking up.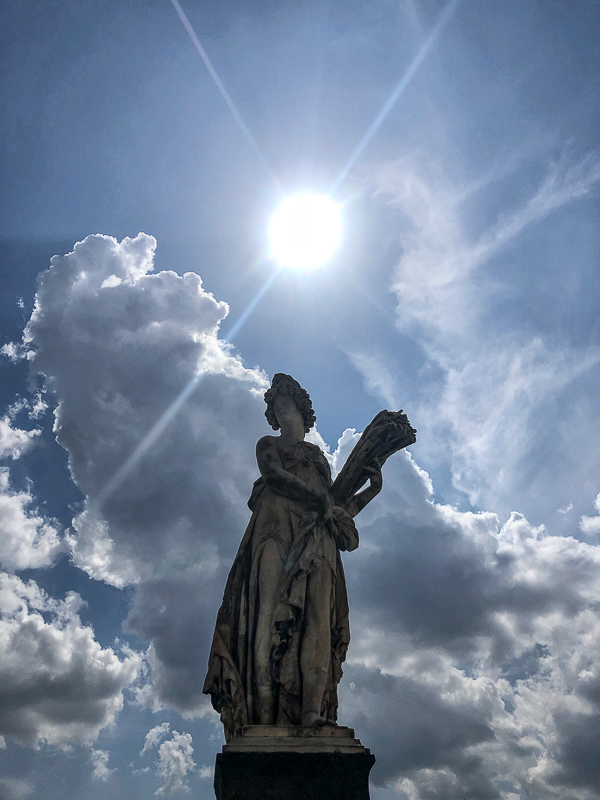 I want to paint these clouds.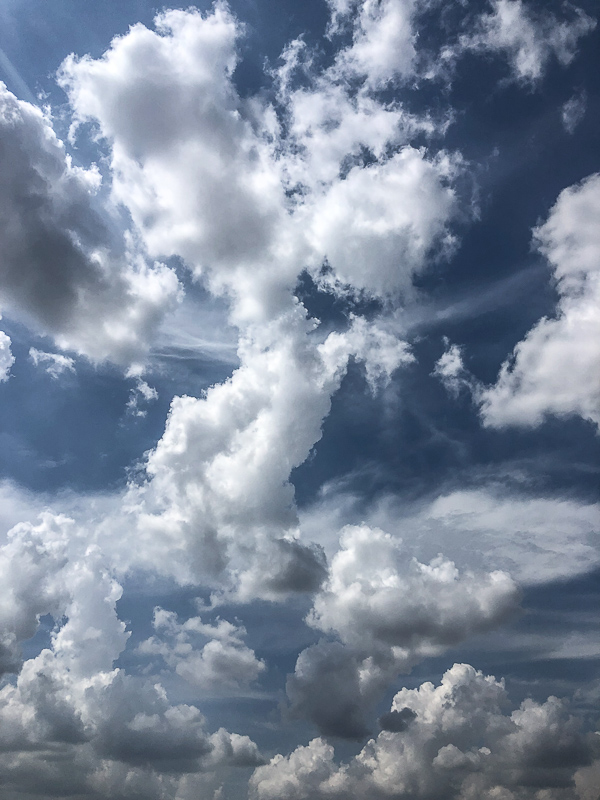 Did I mention IT IS HOT HERE?!!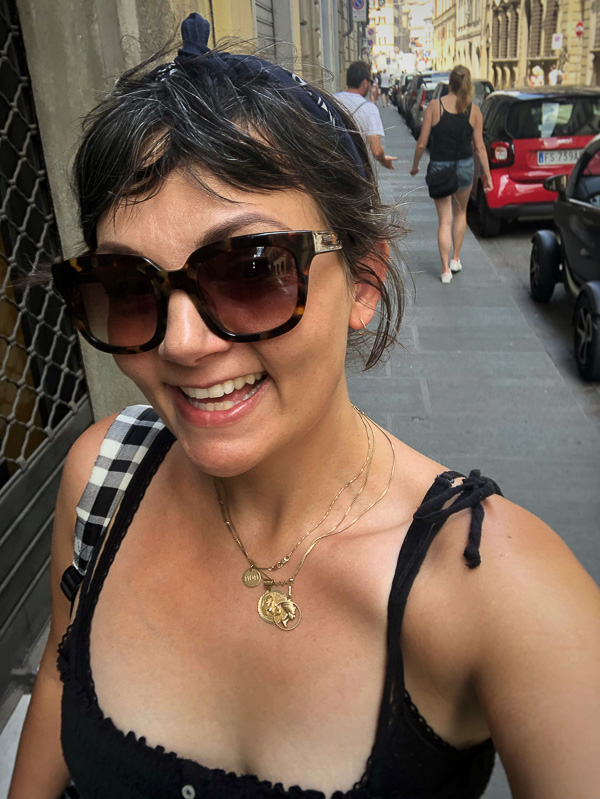 My Dad relaxing and reading.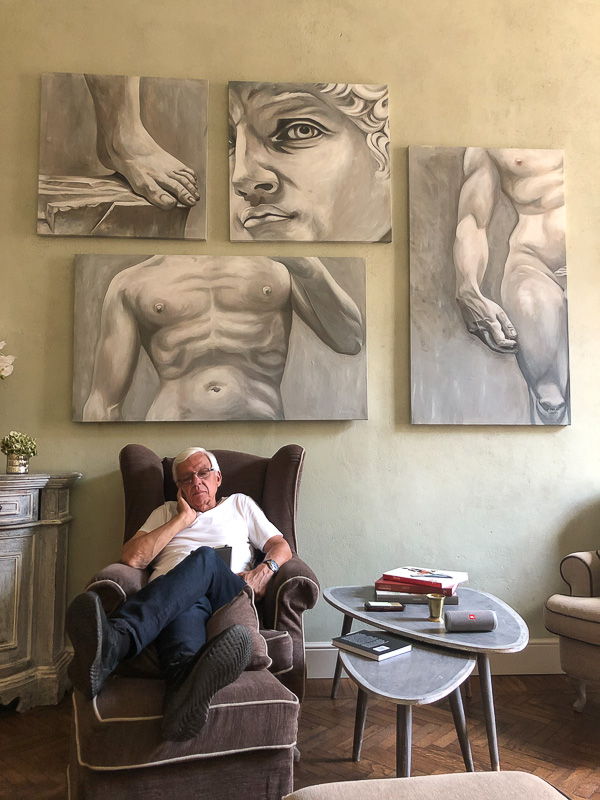 Anything with pesto is my favorite.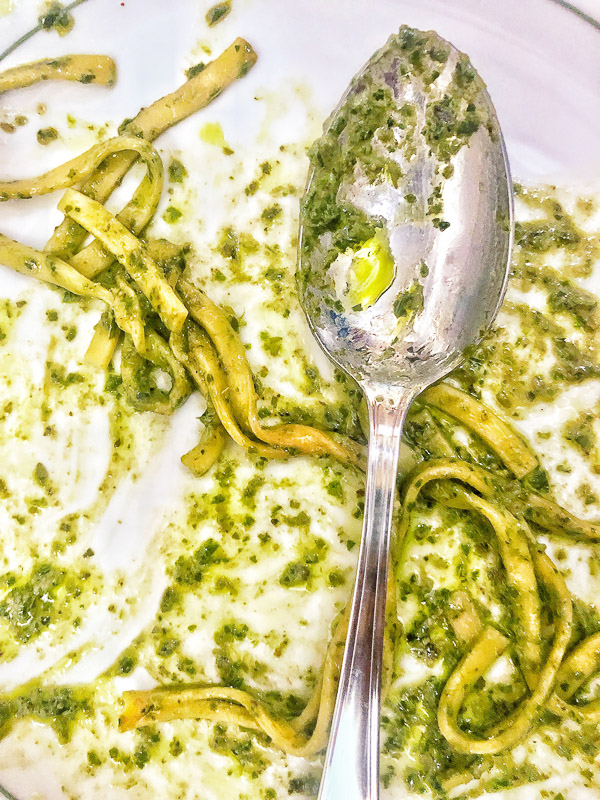 They make me laugh.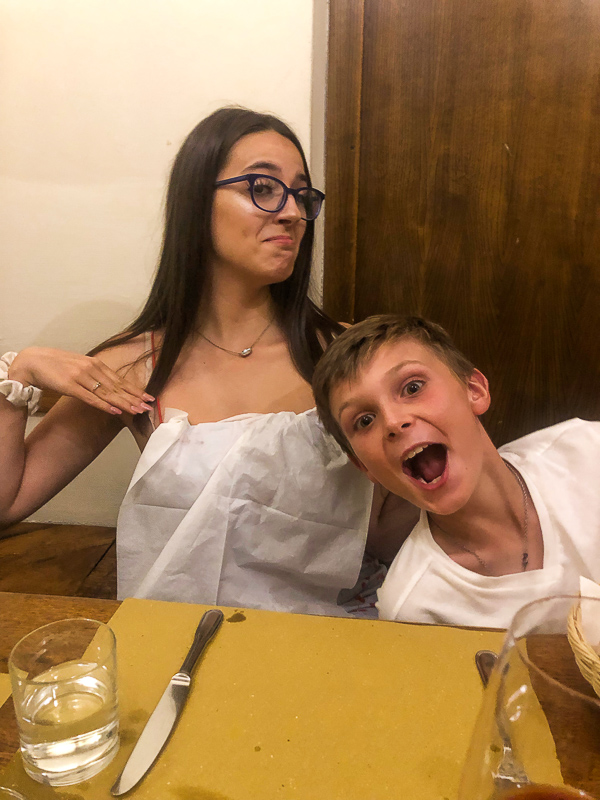 Cute Dad alert!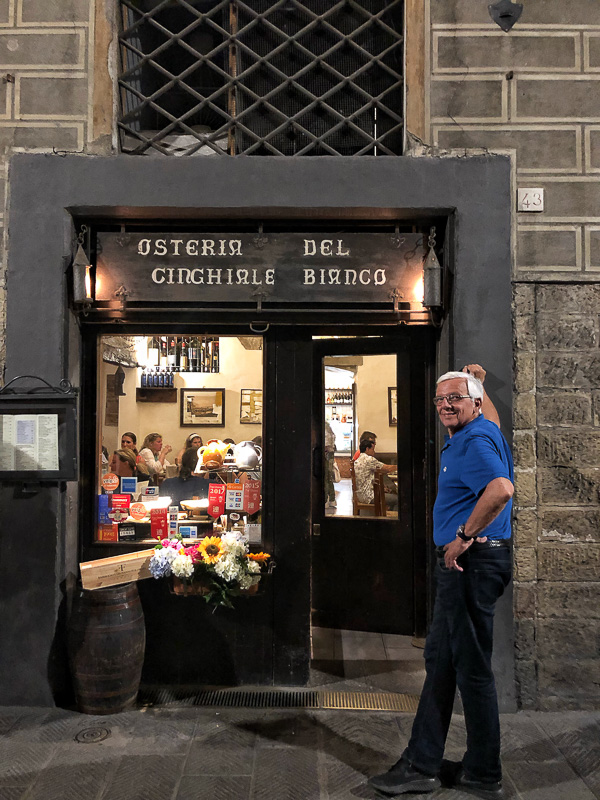 Amore!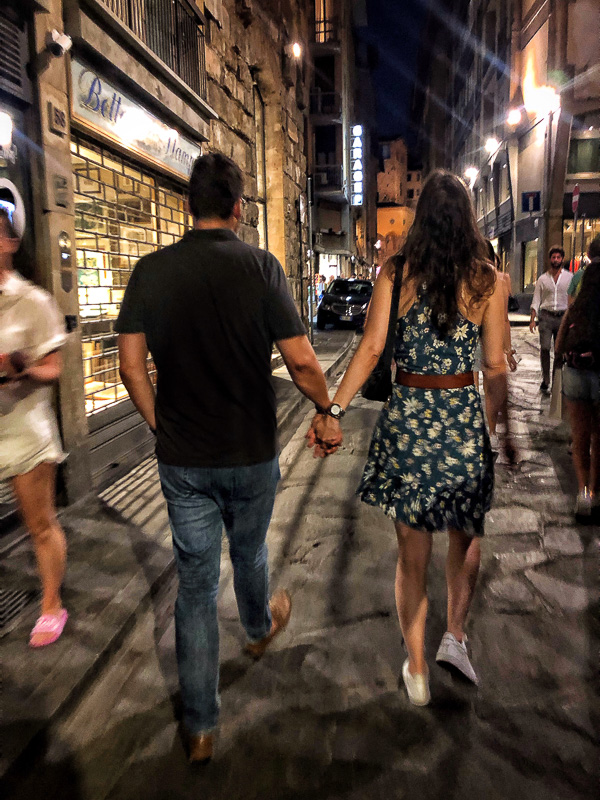 I want to eat on the river sometime!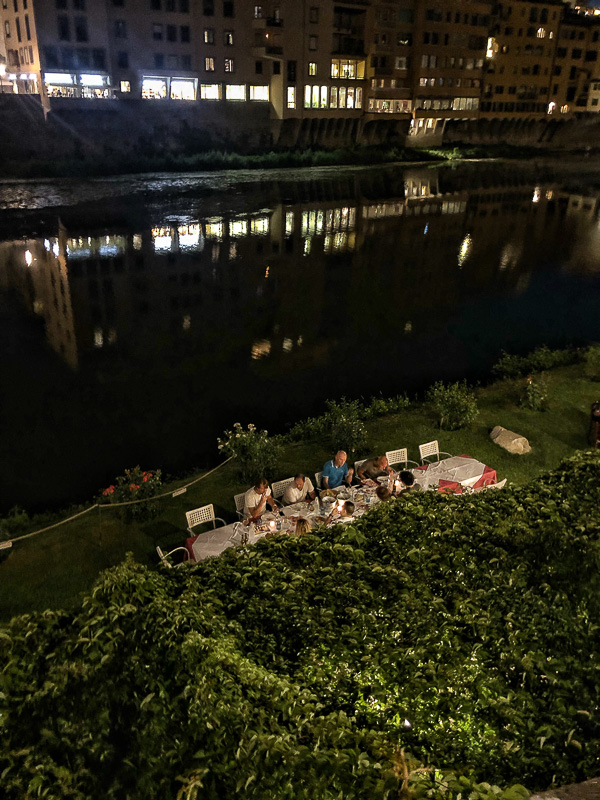 Coconut and raspberry.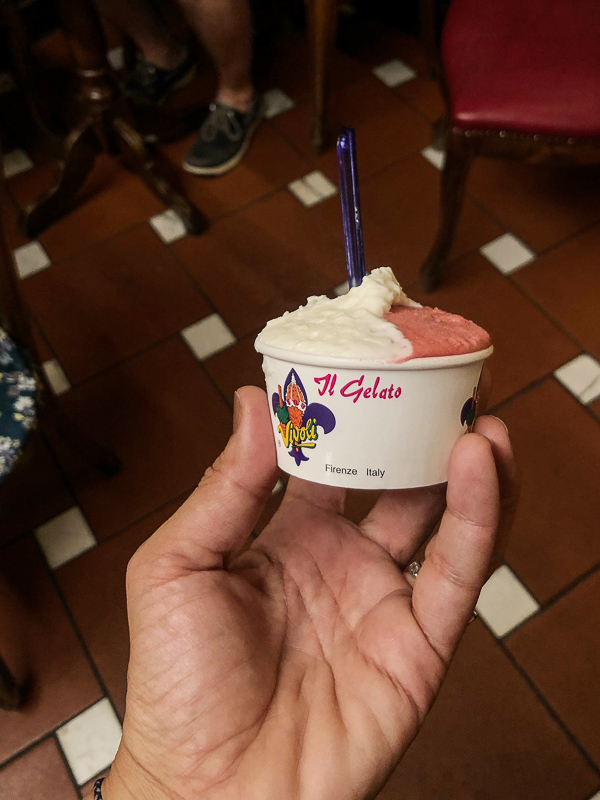 Statues at night.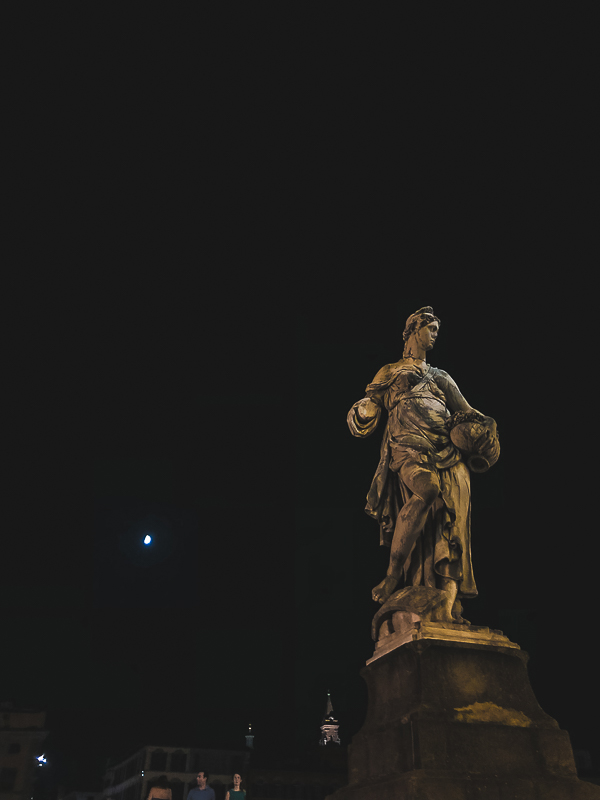 I love going to the market here.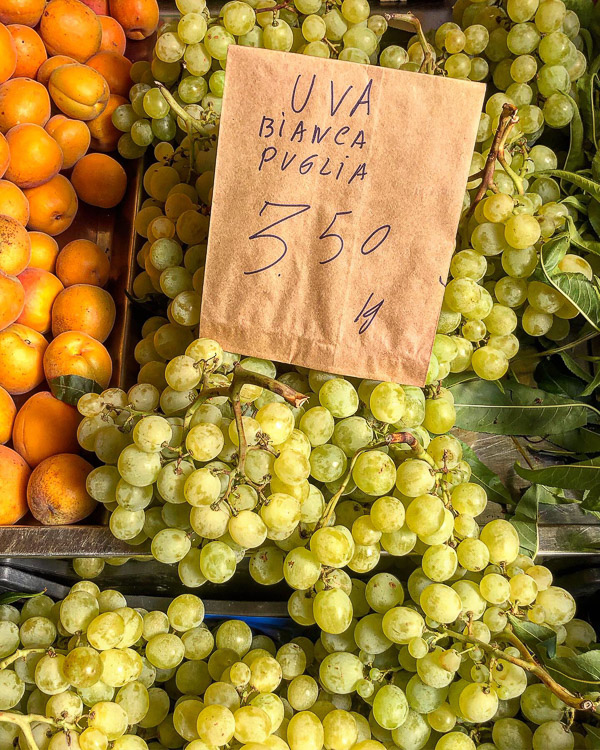 The signs and handwriting make me so happy.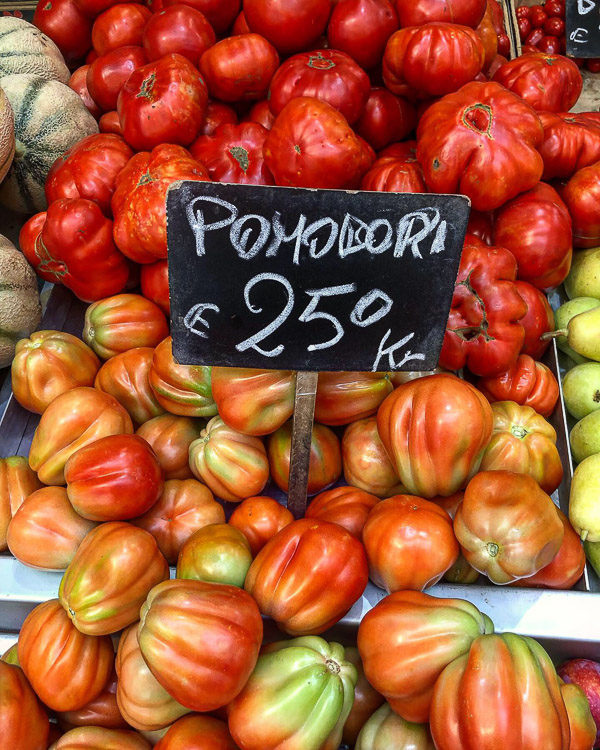 WE ARE EATING WELL.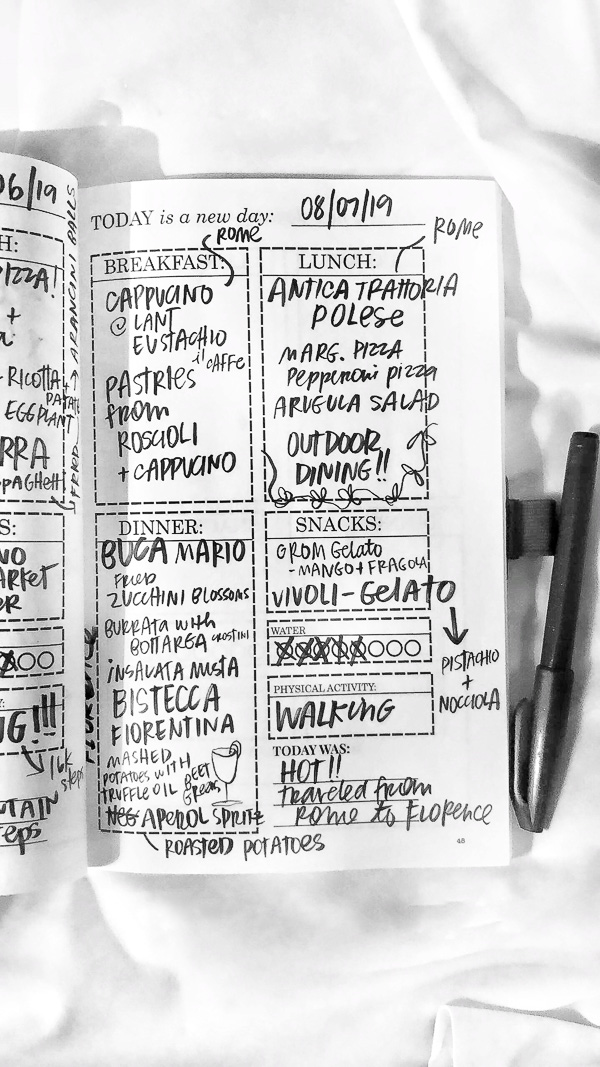 We found a cat!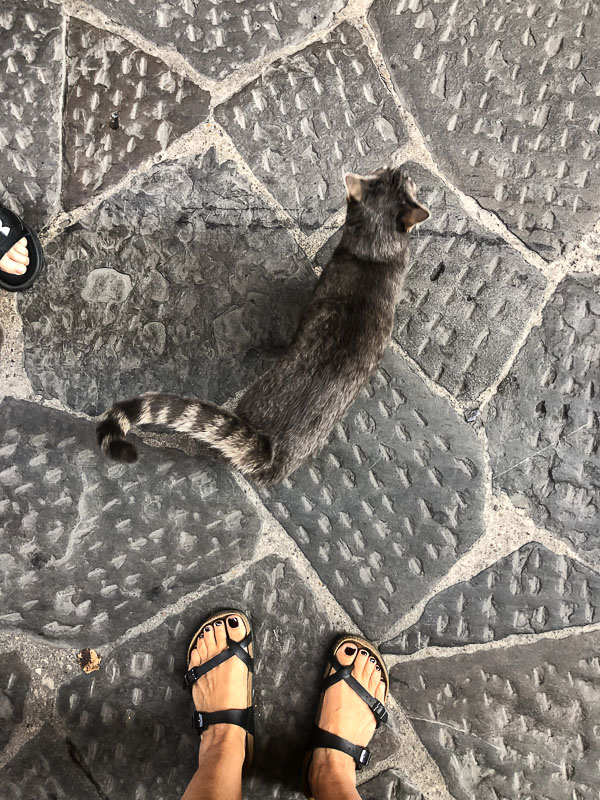 I can't resist taking pictures of hanging laundry.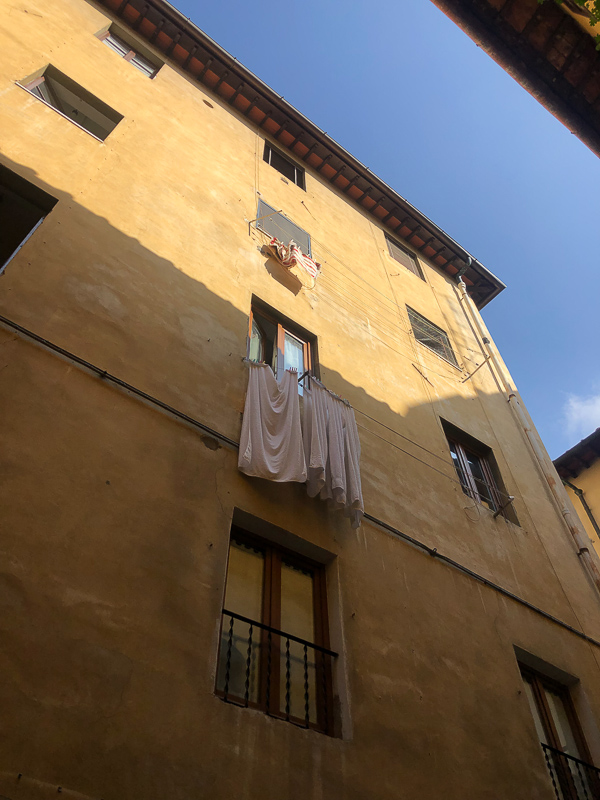 Another good morning!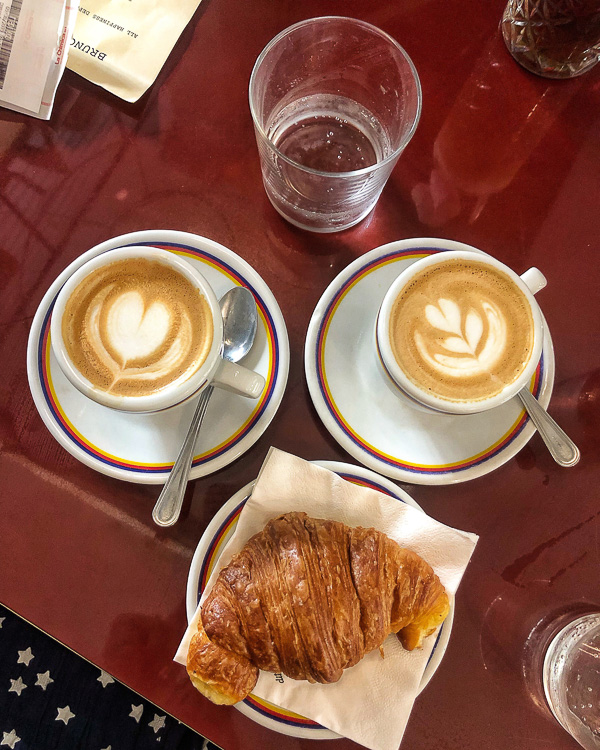 Cooper is becoming a pro at this.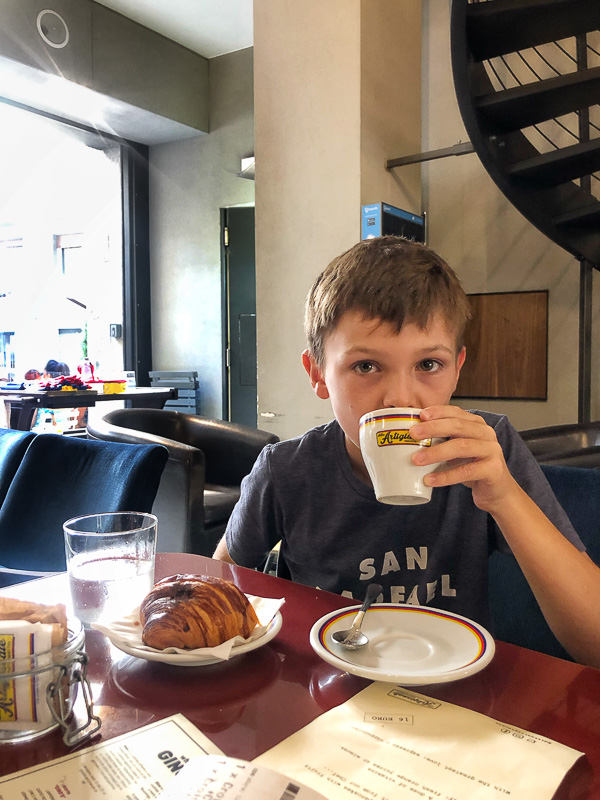 Before my makeup melted off my face.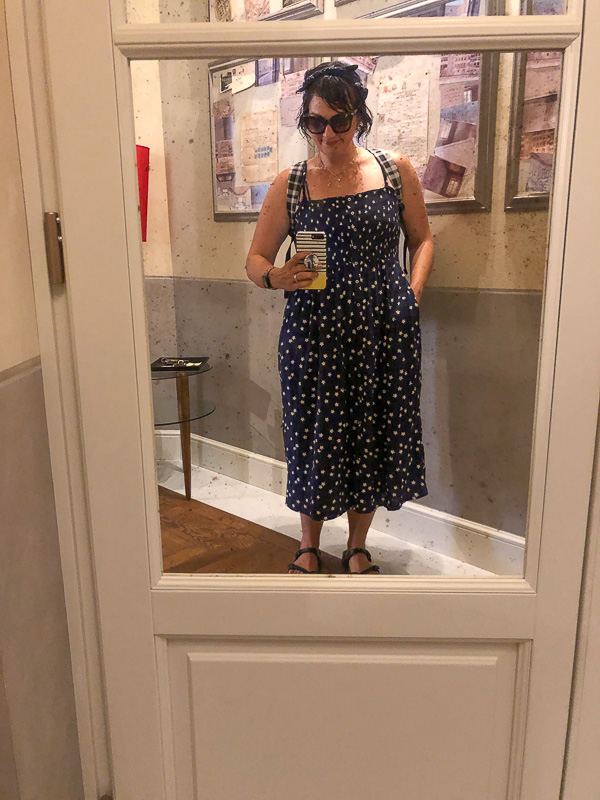 Lunch at Mercato Centrale.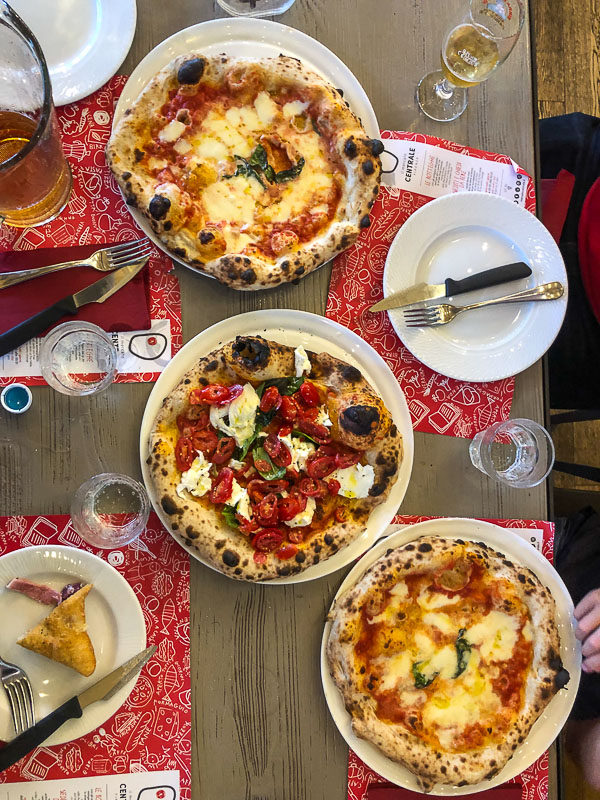 Shopping for stuff for our apartment here.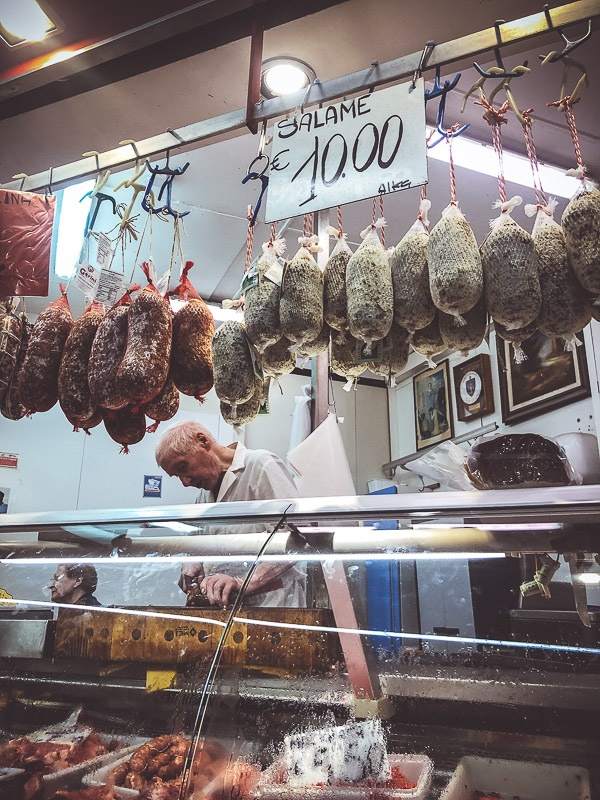 Finding the good light before dinner.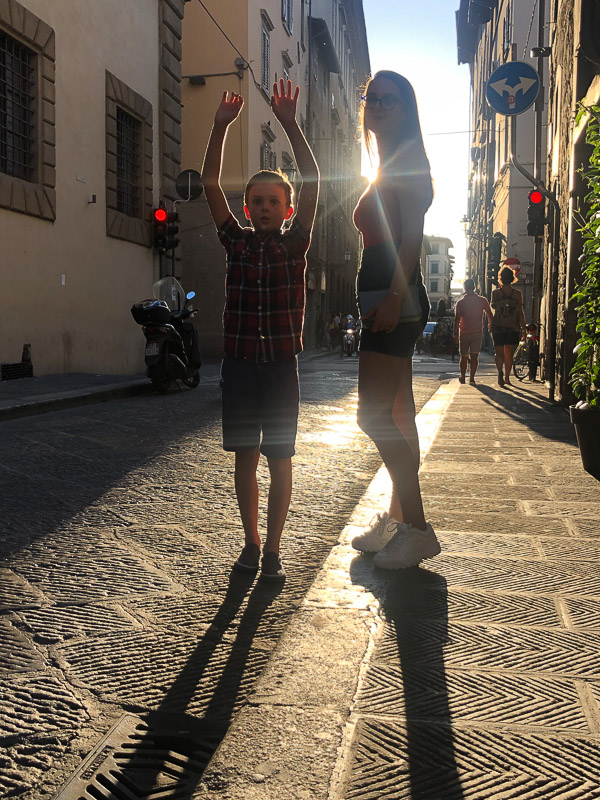 So many fields of sunflowers on our way to a wine tasting. I wanted to stop SO BAD.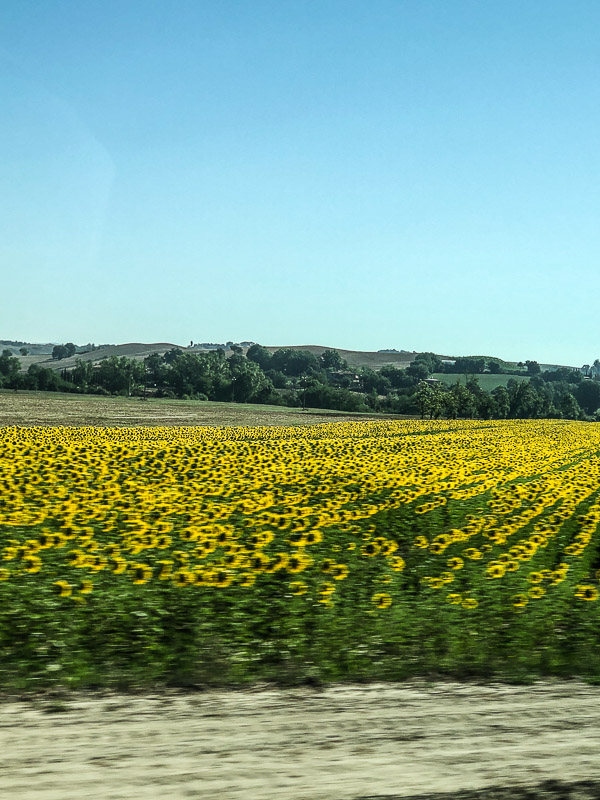 Fortunately, I got my fix when we were at the tasting because they had a fresh bouquet there.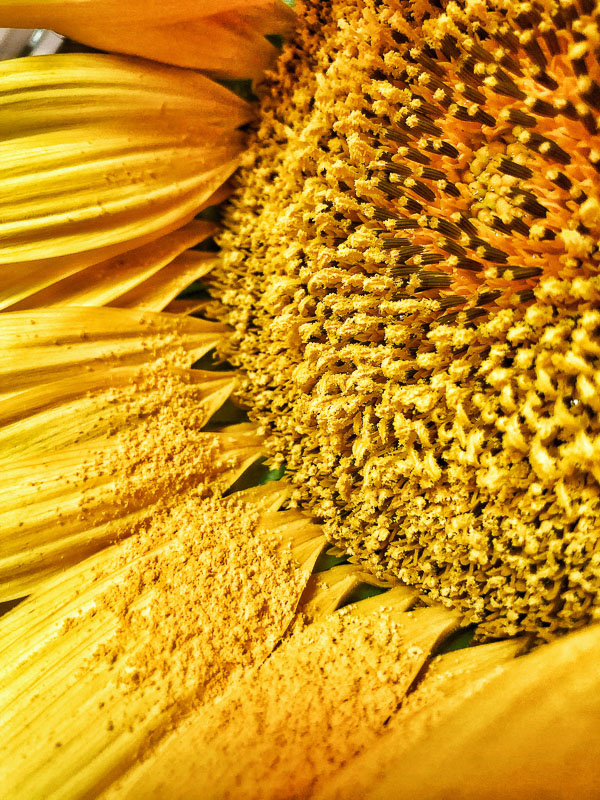 Family learning about wine production at Altesino.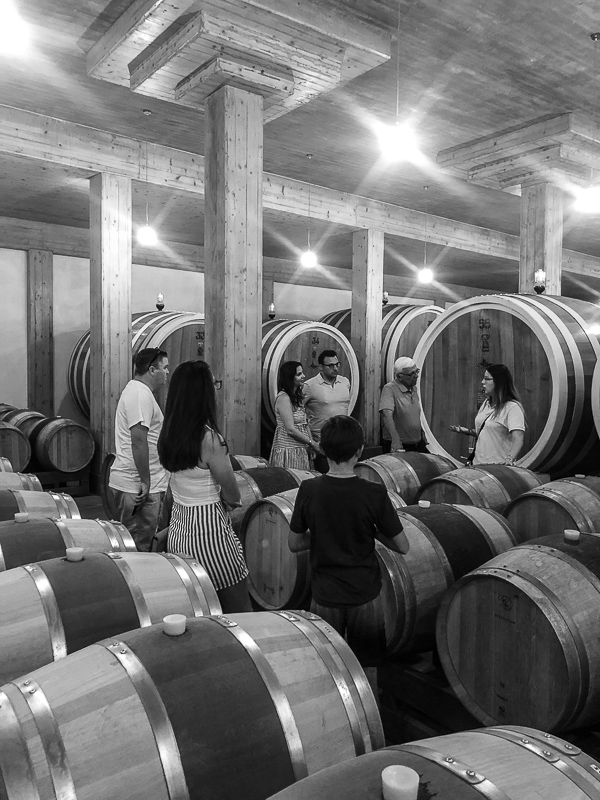 My husband in his happy place.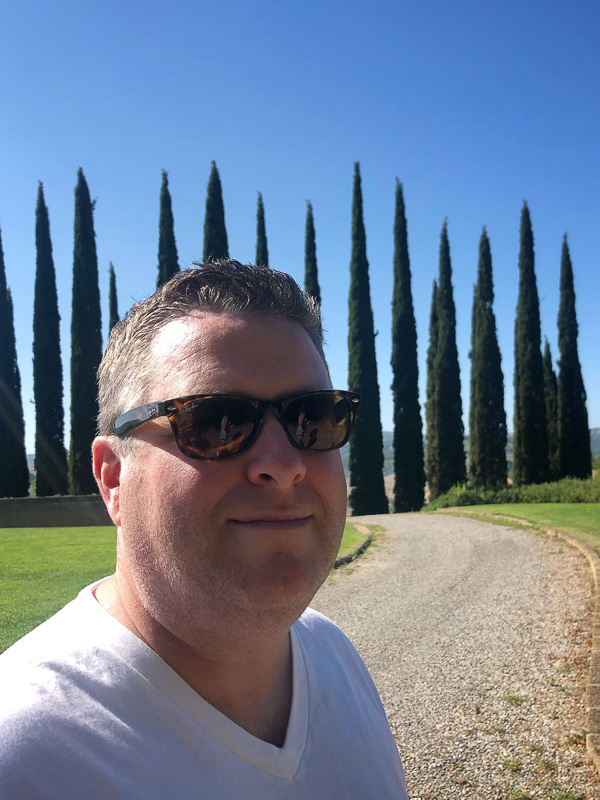 Find Cooper!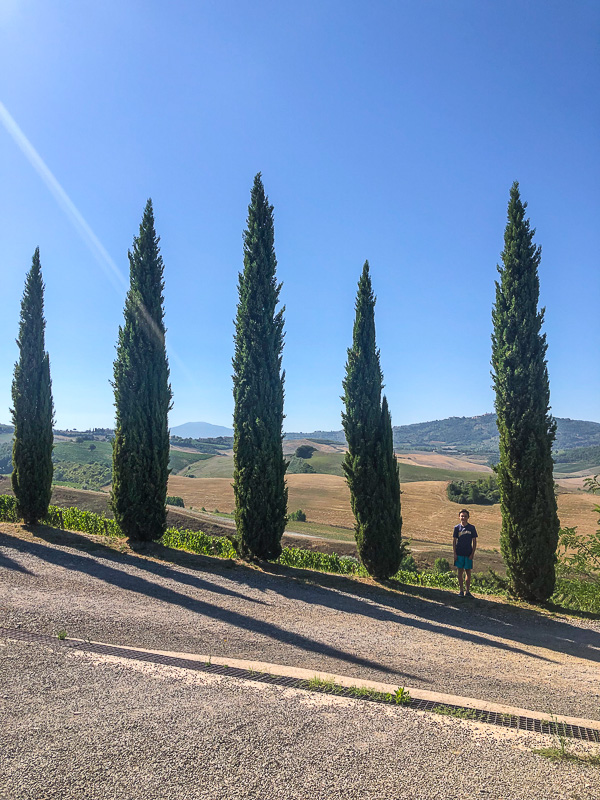 Making notes!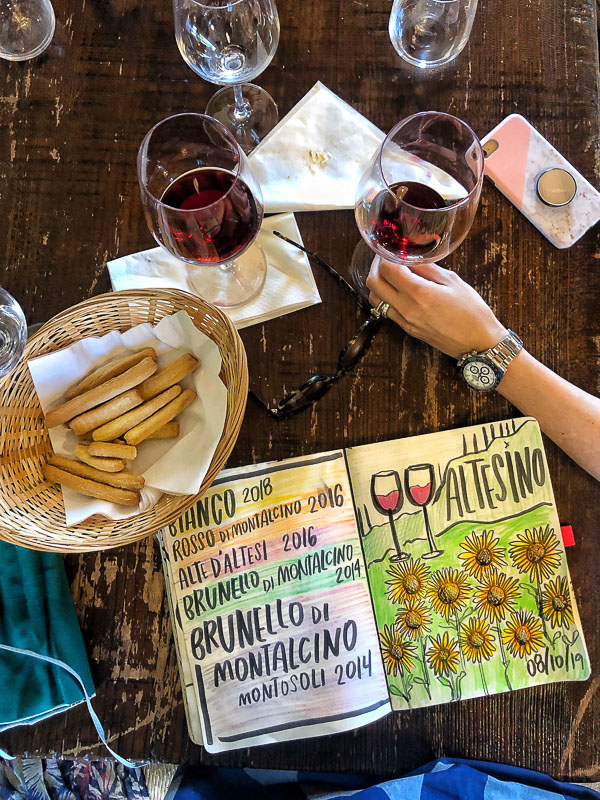 Can't wait to tell you about this meal but I'm off to dinner now!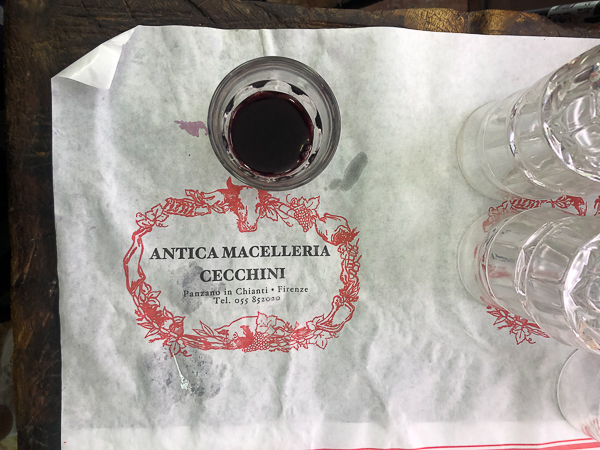 Sending love from Italy!