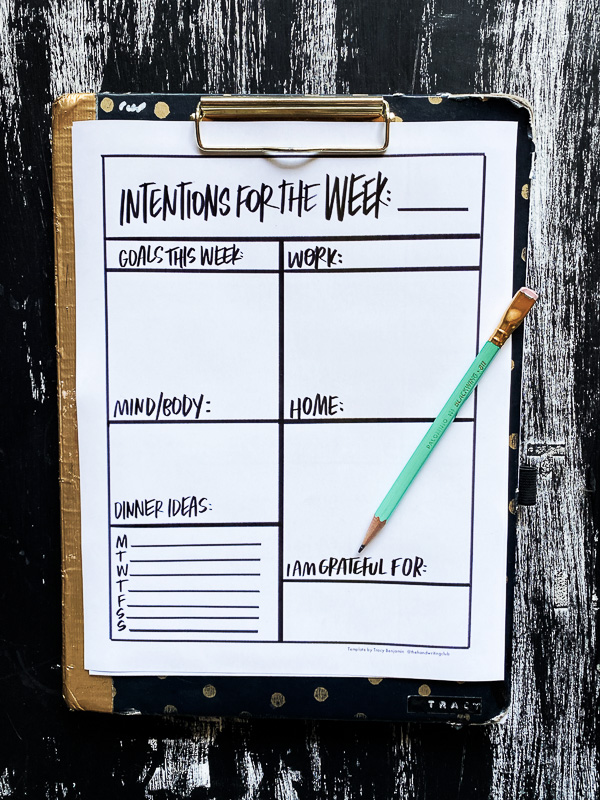 I just went through my website and counted 155 Intentions for the Week Posts. That's almost three years of weekly TO-DO lists! The accountability of sharing it with you every Monday really helps!
(THANK YOUUUUU!!!!)
During the past three years of building this productivity habit, I've been experimenting with different calendar systems (see bullet journal ). In the past year and a half, I found a calendar system that seems to work really well with this paper-loving lady.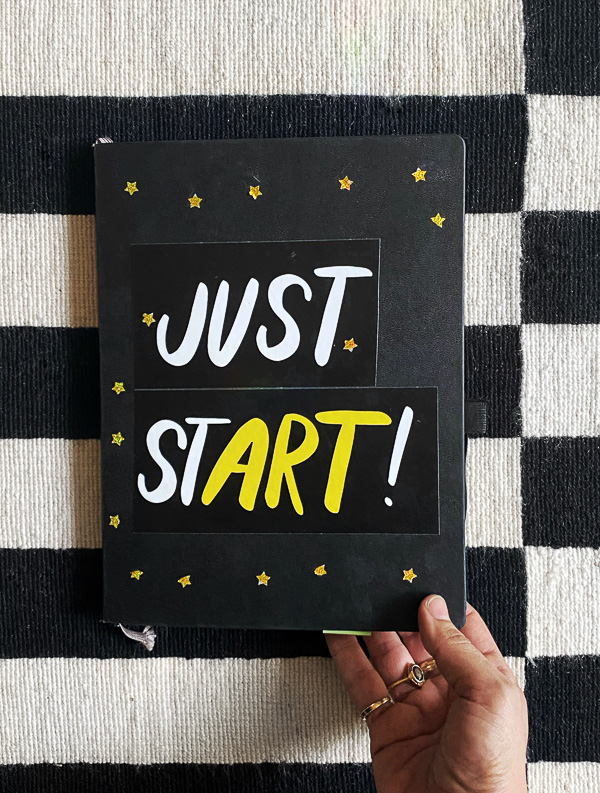 This is my Moleskine Calendar with my Just StART! sticker.
This calendar system gives you this really nice page on the right where you can make lists. I spent over 40 weeks playing around with different kinds of lists until I landed on one that had all of the things I needed on it. It's a design that keeps me motivated to check in with myself/check-off tasks every day.
See below: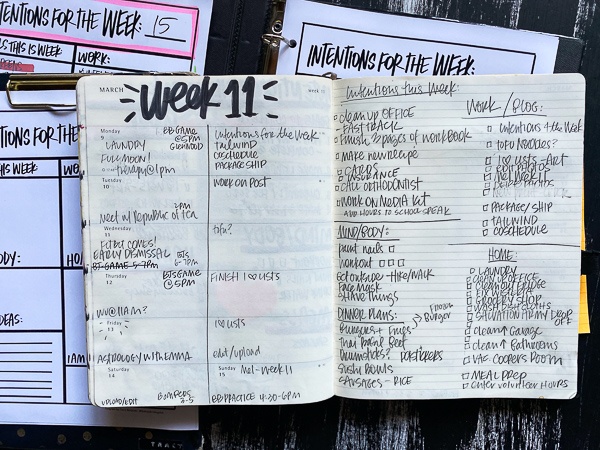 Before quarantine, I was on a good run but then started sheltering-in-place on Week 11 and I stopped checking in with my calendar because WHYYY??!
I wasn't using a calendar but I still needed a TO-DO list to keep my HOME/WORK/INTENTIONS/DINNER, so I put my energy to good use and made a system we can use together-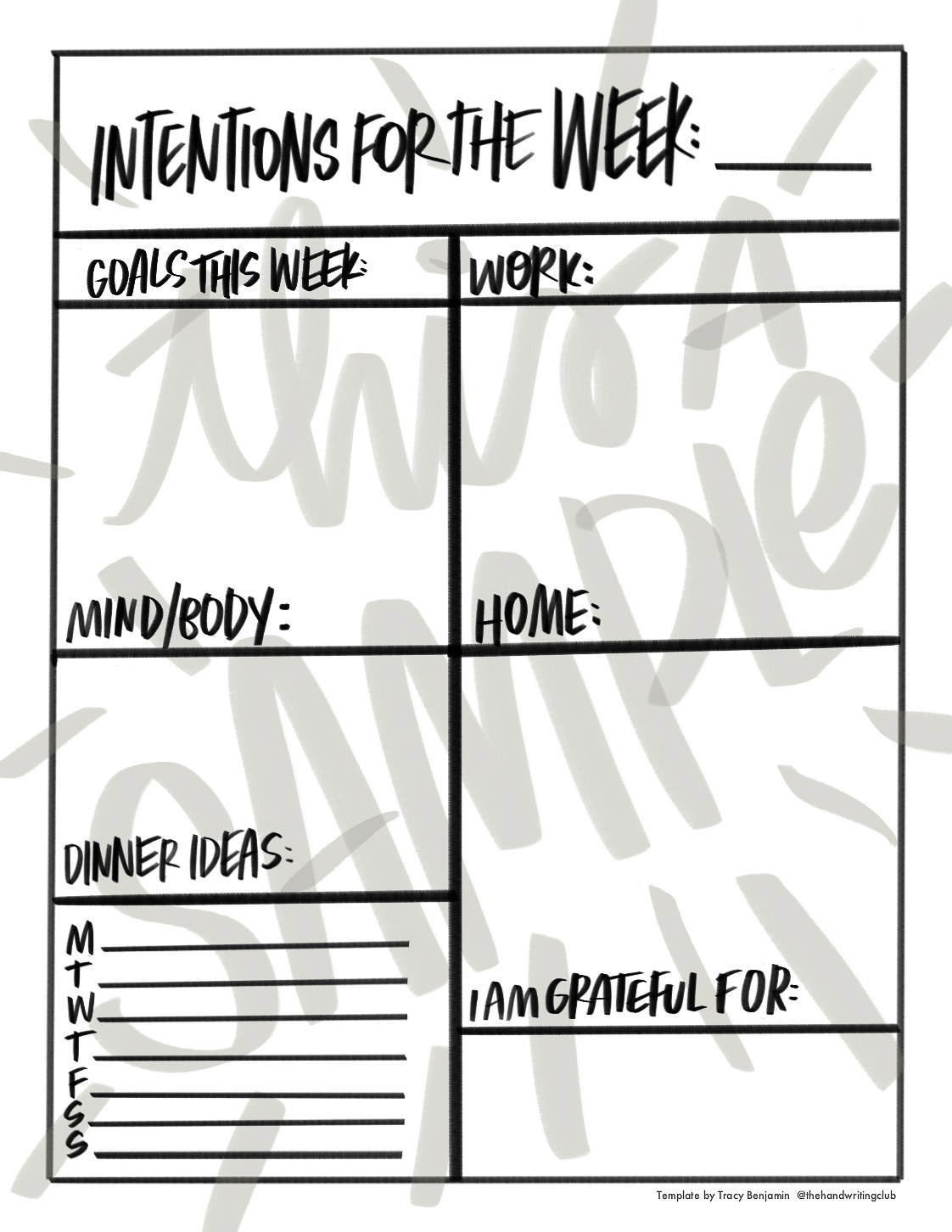 Let's break down what I believe to be MY ESSENTIALS to a high functioning week.
Intentions for the Week Printable:
Week Number: This is so you can keep track of your lists each week. Knowing what week it is can give you some perspective of where we are in the year. Especially because I need to know what week it is when I am working on My Everyday Life posts.
Goals This Week– This box is for writing down down the big things you need to accomplish/not forget. I tend to put things in there like use my food journal, drink water, EAT MORE GREENS.
Work: Fill it in with the projects you must complete. Maybe create a column within the box to write down all of the people you need to email back?
Mind/Body: This is to remind yourself to practice self-care. Things I put in there include: paint nails, go for a walk, work out (with at least three checkboxes next to it), friend time, reading, and ART TIME!
Home: All of the home projects that need doing. Laundry, cleaning, grocery shopping, errands, watering plants, YOU NAME IT.
Dinner Ideas: Map out the meals for the week. Fill it in pencil in case you need to change things around.
I am Grateful for: A way to write a note to yourself of gratitude. Color it in. Play around with it. Every week you have something new to think of. Looking for goodness keeps hope alive.
As you can see, I like filling it out and crossing things off in COLOR. Sometimes I color-code things in the bullet journal fashion to move over to my next week (like all of those things in yellow!)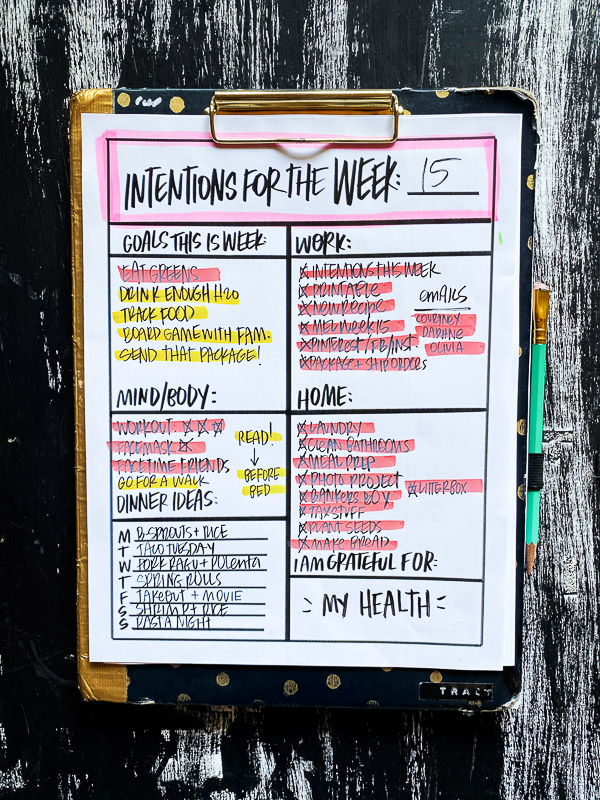 You can punch holes with a 3-hole puncher
and put it in a binder
!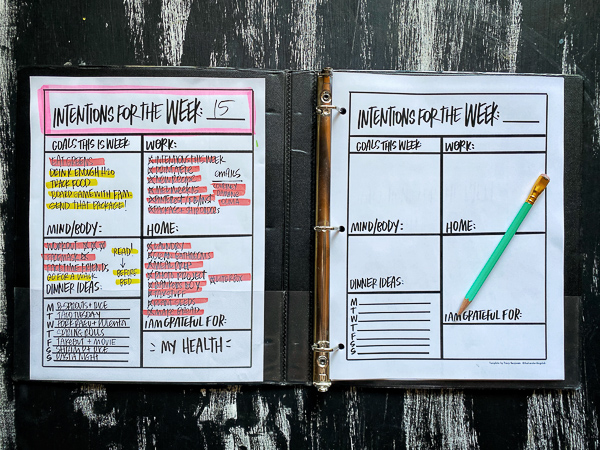 To purchase this printable, click here!
I'm excited to see how it works for you!
Favorite supplies to use with printable:
Follow @thehandwritingclub on Instagram and tag your lists!
THANK YOU!!!!!!!!!!!!!!