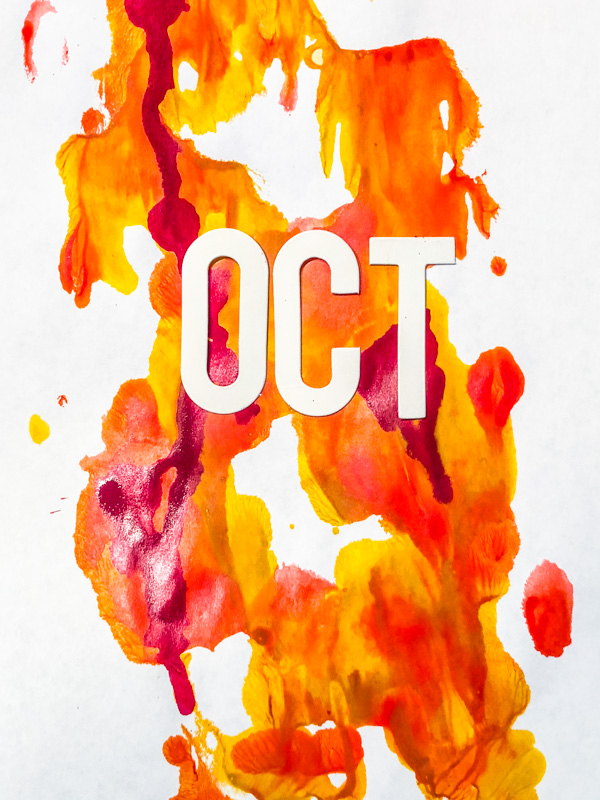 Currently: October 2017
Today is Halloween! There's a chill in the air. We turned on our heater the other morning and it made me so happy. I love a cozy house. I also love soup weather. BRING ON THE SOUPS. They're the perfect accompaniment to crusty french bread.
This month was a heavy month! A lot of scary stuff has been happening with fire! Earth! For about a week of the month, we were indoors due to the heavy smoke from the Napa/Sonoma County fires. Unexpected disasters throw everything out of whack.  I am so grateful we/our friends up north were safe.
The end of October means we're so close to the holidays. Are you freaking out too??! How can we make things easier on ourselves this year?
Let's think about it.  I just remembered that I wrote a whole post about Self Care During the Holidays.  It's a good to arm yourself during this time of year.

This Month's Spread
Written in my journal with some of My Favorite Writing Pens + Watercolors

THINGS THAT HAPPENED THIS MONTH:
Nugget Market Tour
Chabot Space Center Field Trip
Whole Foods Thanksgiving Preview Party
Cherry Bombe Conference
A sleepover at my house with my friend Nicole
Cooper had baseball every weekend
Casey and I are working on some stuff around the house
We had a lot of playdates
My brother & sister-in-law came to visit!
COOPER TURNED 9!

Inspired by:
This month we experienced devastating fires close by in Napa/Sonoma counties. My heart breaks for the families who lost their homes. This month I was inspired by my community! People really came together and helped- whether it be with their time or donations. Makes me feel hopeful in humanity!
Watching:
We've been slowly working our way through House of Cards. I think we have a few episodes left. THAT SHOW IS INTENSE. And now Kevin Spacey is in the news….oy.
Also sad to see Flipping Out end this season. I love seeing the progress on their houses. Sad to see Zoila gone, but FINALLY. She's freeeeeee.
We were going to start season 2 of Stranger Things but then we watched the season recap and were like…..WAAAAIT. We gotta start watching this over. I forgot allll about this and that oh and THAT TOO. All this to say that we are prolonging the magic for as long as possible.  Modern day life!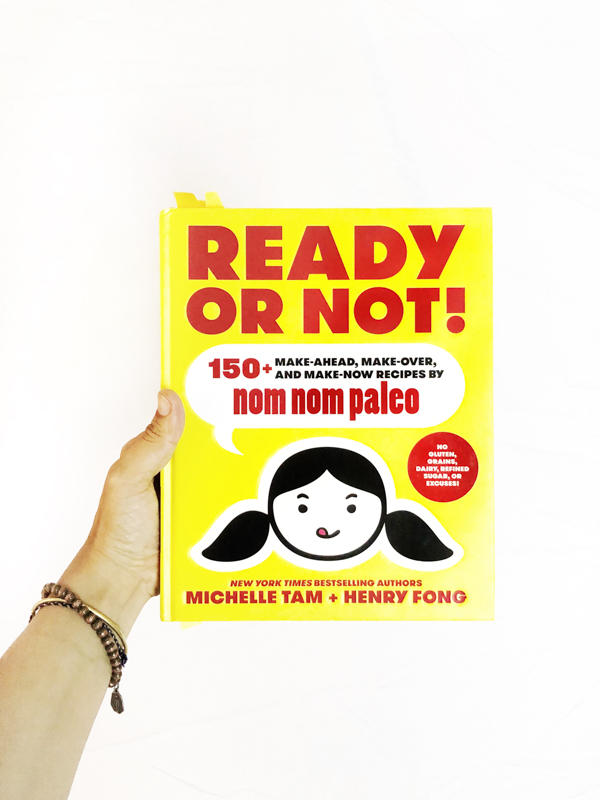 Reading:
As you know, I always have a few books in the rotation. This month I've been reading:
Everyday Cook by Alton Brown  (This cookbook is close to how I cook)
The Power of Time Perception  (maybe it's more Albert Einstein research…)
Smitten Kitchen Every Day  (Deb does it again!)
Weekday Weekend   (a good combo of healthy & indulgent recipes)
Ready or Not!   (so many good weeknight meals!)
Thinking About:
Doing another lady craft day. I can't seem to find a day that works with some of my friends….I'm working on it! I think it would be fun to have a letter writing group at my house. A few of my pen pals (who I need to write back!) have told me that they are part of a letter writing club and I am so intrigued by that.  Are you part of one? I think it would help me write letters. I need accountability!
The holidays are coming up. I found my TO DO List from last year's Thanksgiving and I realized that I basically have my template already figured out. Yay past Tracy. Thanks for being so organized.
I can't wait to decorate for Christmas. Here's what our house looked like last year.
Listening to:
I made a Spotify mix called- October 2017 (if you wanna check it out!)

I was also on my friend Whitney's podcast called Reality Reality. Check out episode 5!

Here's what we talked about. I made notes!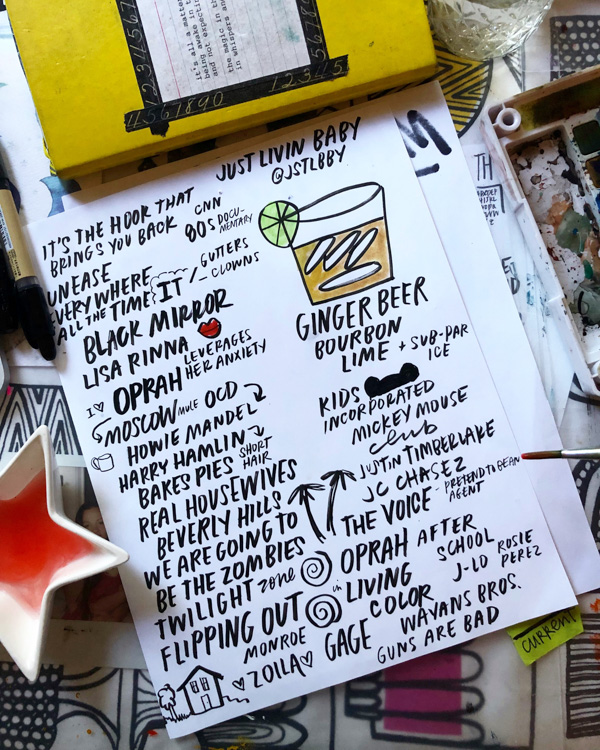 Dream Life:
Pieces of my dreams keep coming back to me randomly. I know I am still in the camp/Oregon realm. But there's also a new hill (possibly in SF?) that I keep finding myself on in my dreams. Sometimes I think I am reliving my past and future in my dreams. Definitely having good sleep right now. Waking up a half hour early every day and cuddling with my cats instead of getting out of bed. It's SO DARK.
Drinking/Eating:
And to think I was contemplating doing the Whole30 this month. Pssshaw!
This month I made Pork & Scallion Wontons for the first time!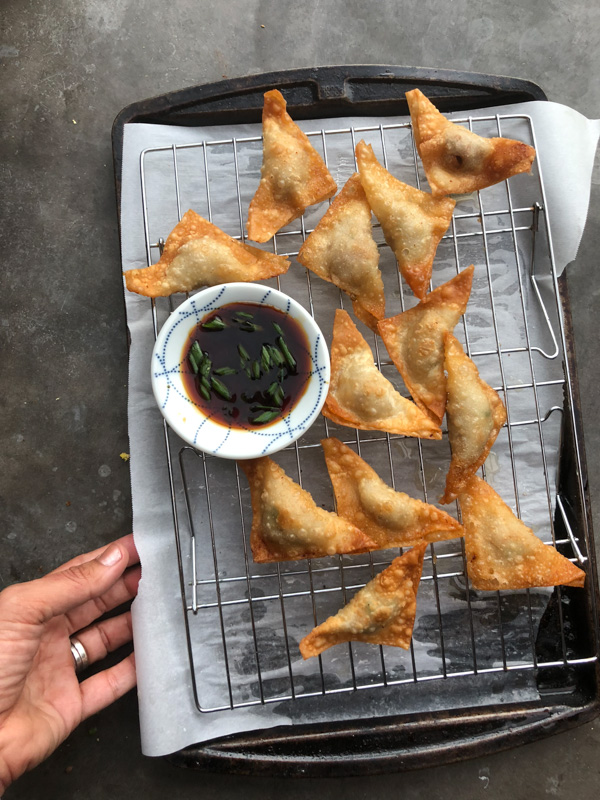 There was a cheeseboard situation I made for my parent's Fleet Week Party.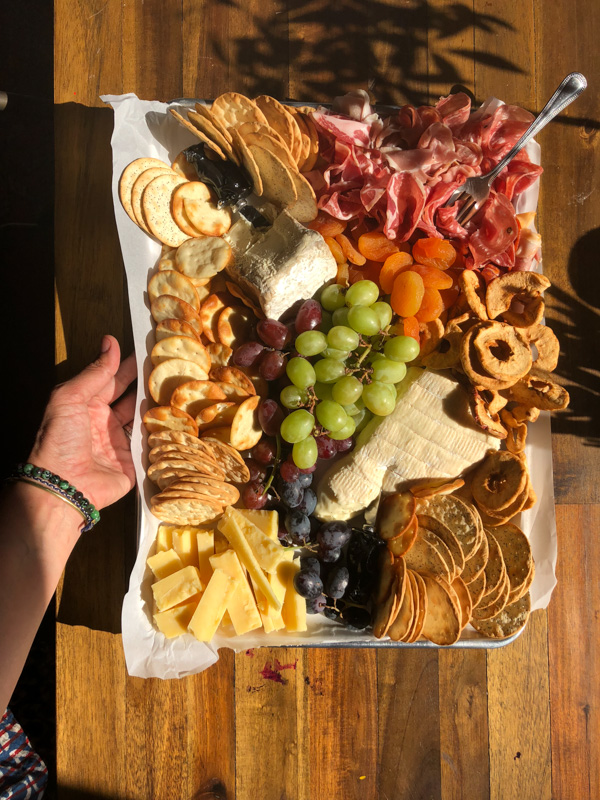 COOPER turned NINE!!!! We went out to dinner to celebrate.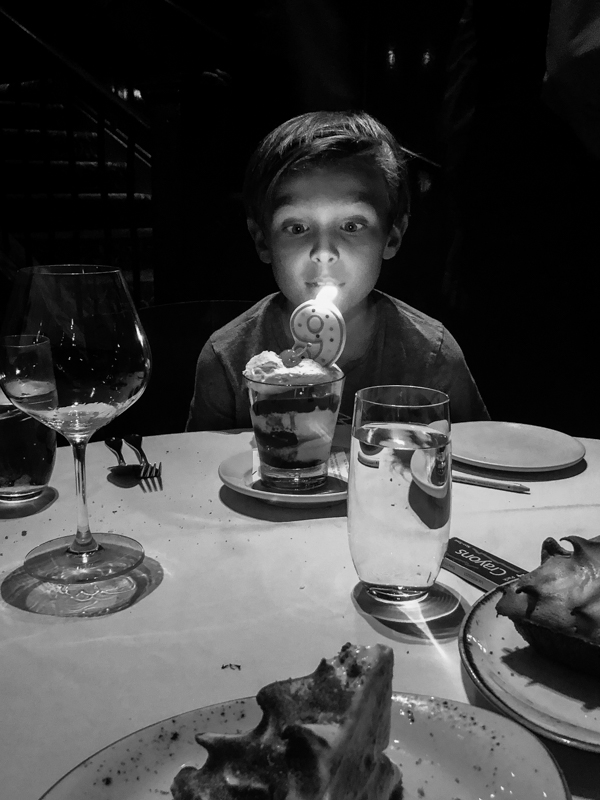 We also made Joy the Baker's Brown Butter Chocolate Chip Cookies three times this month.
Cooper can't get enough of them.
(I put marshmallows in the ones for school)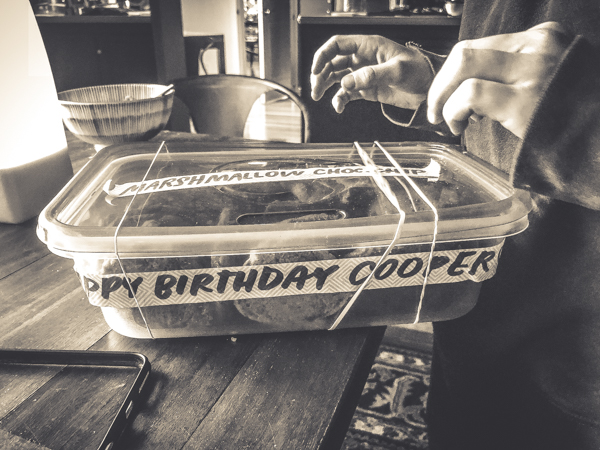 This Spiced Brown Sugar Pound Cake was shared with neighbors!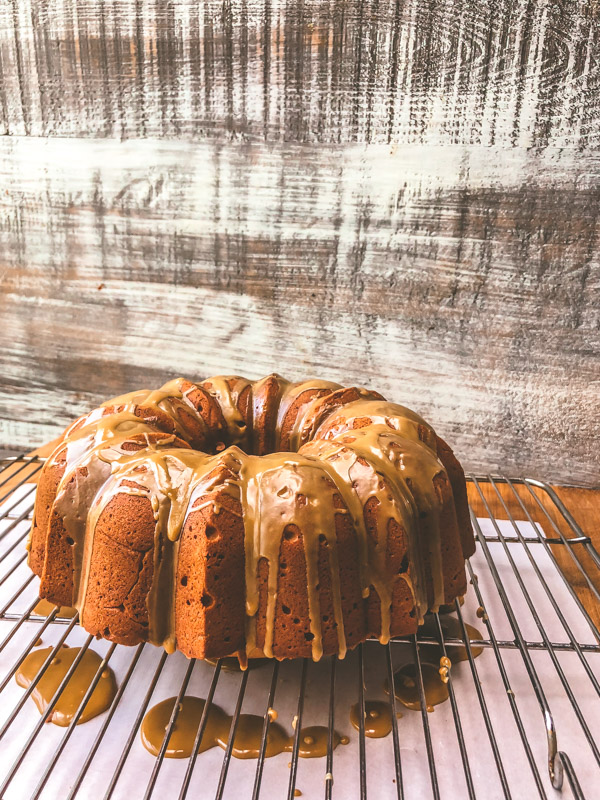 Breakfast sandwiches are back in the rotation.
I'm craving one of my Ultimate Breakfast Sandwiches, though!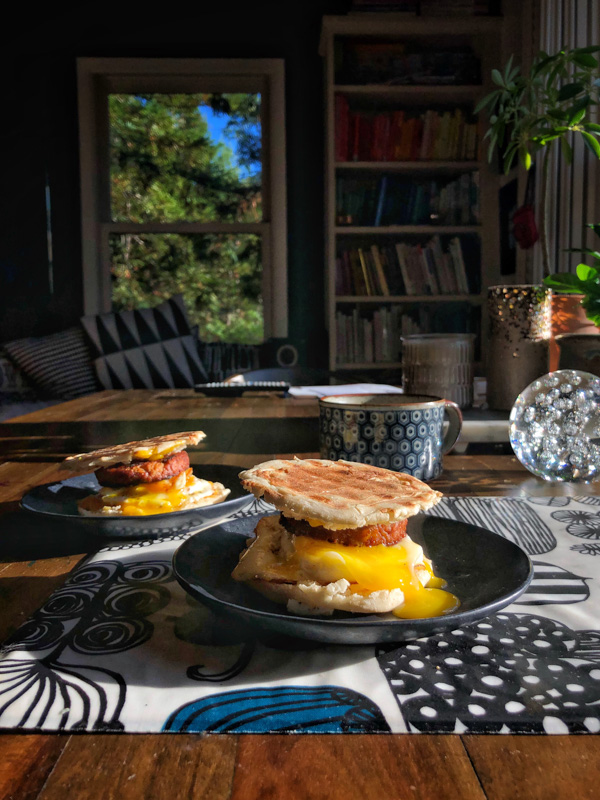 Added to our meal rotation: Cracklin' Chicken.  IT'S SO GOOD.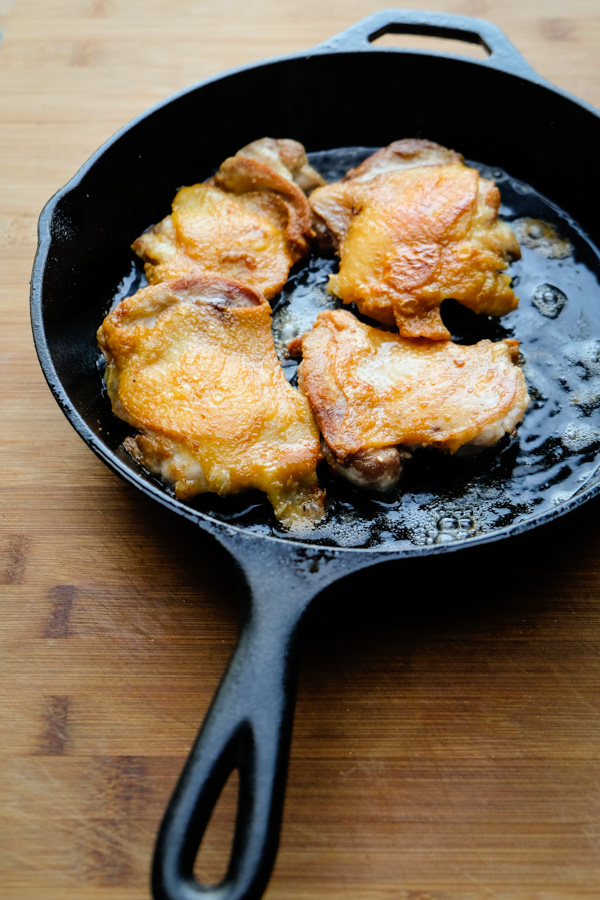 These are cheesy stuffed baked potatoes I styled/photographed for Tillamook.
THEY WERE SO GOOD.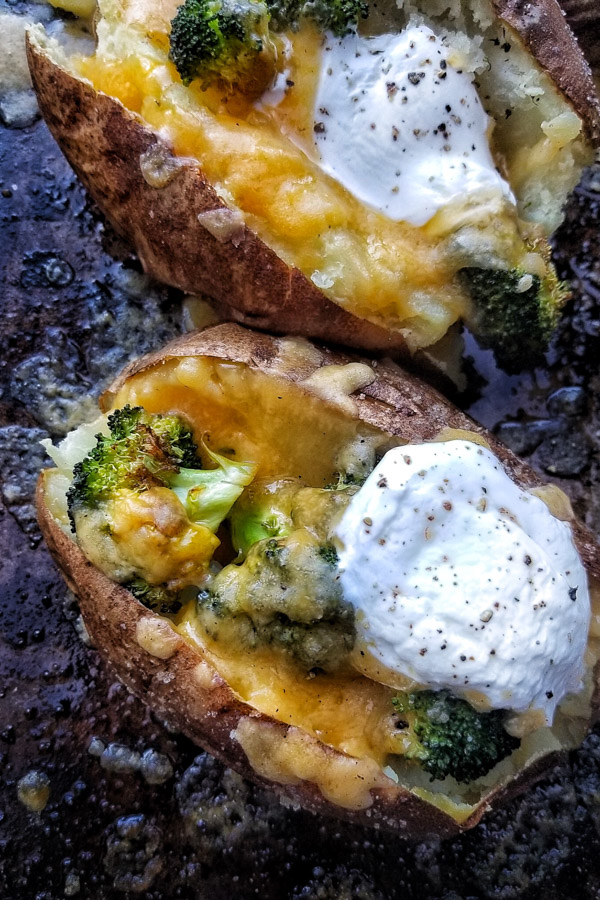 I'm hoping to get more salads in my life in November. Or at least some soups that are green like this Cream of Spinach Soup.
Self Portrait for October:
with the helo of my friend Nicole!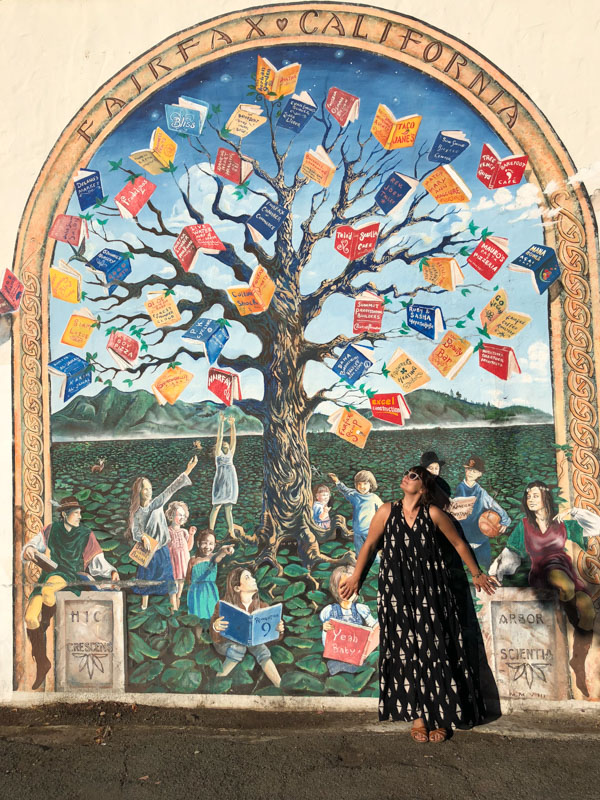 Goodbye October, Hello November!!!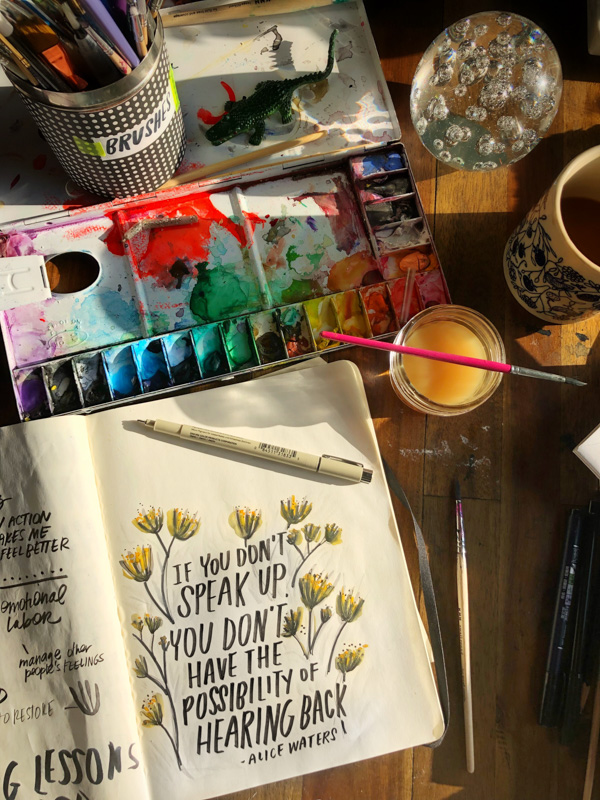 How was your October? Feel free to share!