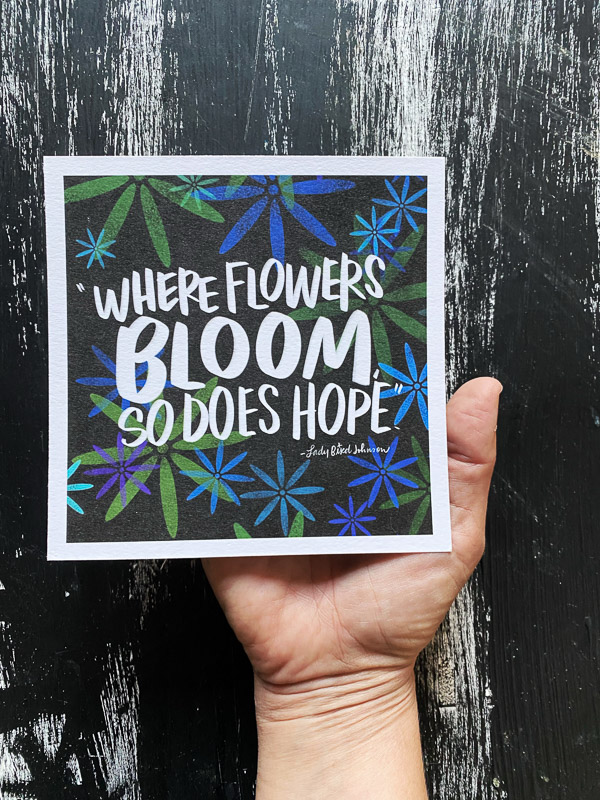 I LOVE LISTS

Where Flowers Bloom So Does Hope print above in available to purchase in my shop!
You can also find Intentions for the Week Calendar and the Currently 2022 Workbook (US only) there too! If you're international, you can buy my workbooks from my Blurb shop.
If you're looking to gift one something from my shop to a friend or loved one before Christmas, make sure to get your order in by December 15th! Thanks so much for supporting my small business. Be sure to follow @thehandwritingclub on Instagram.