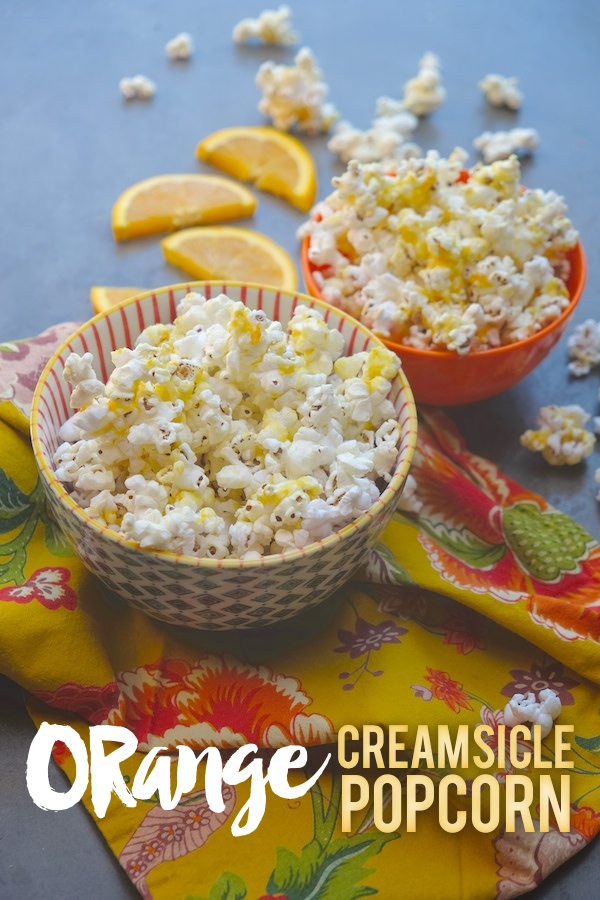 The Easter bunny included a bag of lemon drop flavored popcorn in Cooper's Easter basket this year thinking he would love it…because it tasted like lemon cake batter. The Easter Bunny clearly didn't know that Cooper wouldn't be a fan of lemon flavored popcorn. But… somehow the Easter Bunny knew that I (yes, ME!) would like this particular flavor of popcorn (how thoughtful!) and so I proceeded to eat a whole bag on our drive through Oregon. Thanks, Easter bunny!
You inspired me to make Orange Creamsicle Popcorn!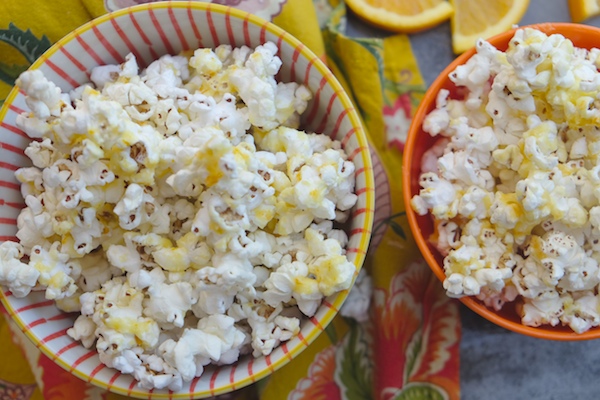 I've had visions of orange creamsicles floating in my recipe brain lately. I decided to combine two things I love- creamsicles and popcorn to make my own rendition of Cooper's easter popcorn, and here we are. Orange infused white chocolate gets drizzled on half of the popcorn and the rest is salted so within a handful you'll get a few saturated pieces….mixed with some salty goodness. The power of salty sweet is unreal!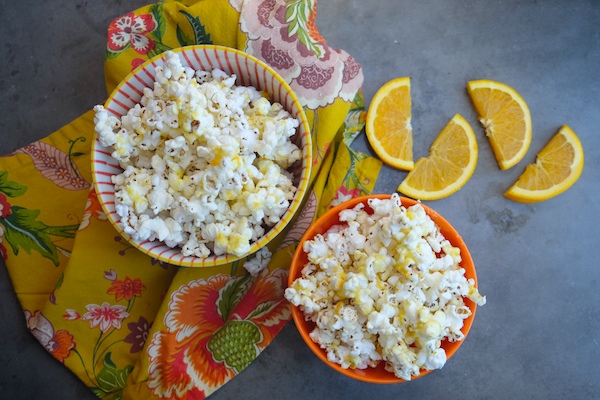 I shouldn't have been surprised that Cooper wasn't down with this recipe. But you know, more for me 🙂
In fact, I ate all of it. No shame in my game.
And we're off!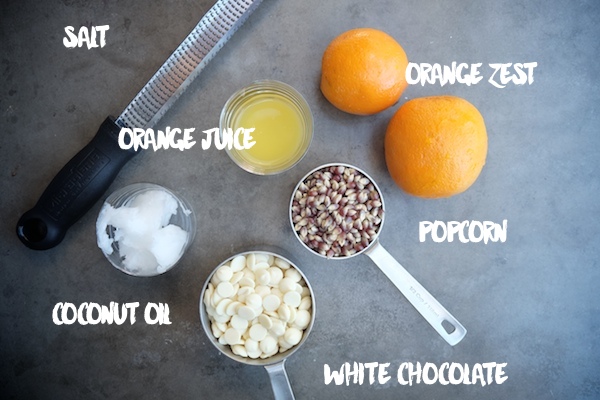 First we make popcorn.
My essentials:
Whirley-Pop Stovetop Popcorn Popper
Amish Country Popcorn (OBSESSED!) This particular kernel makes for a sweet popcorn. Love!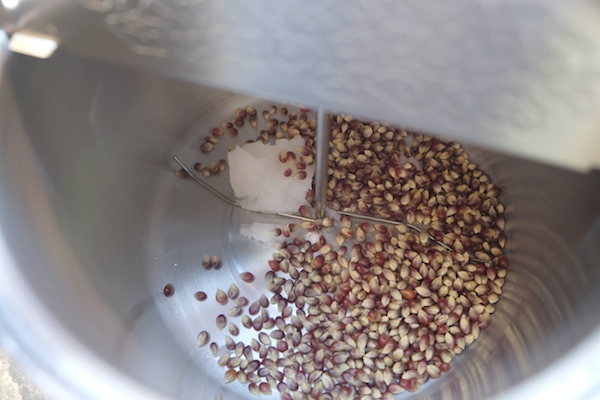 POPPED!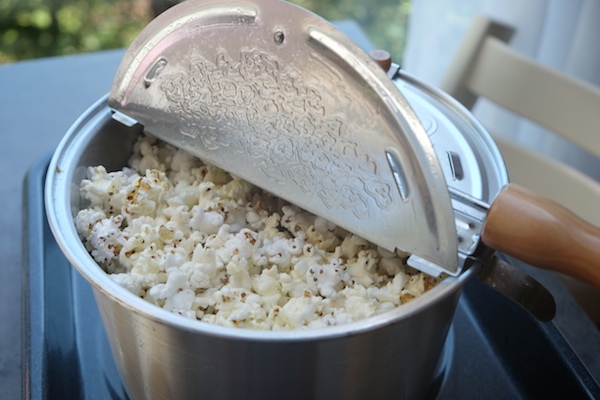 Add a nice sprinkle of salt on the popcorn. Divide the popcorn in half.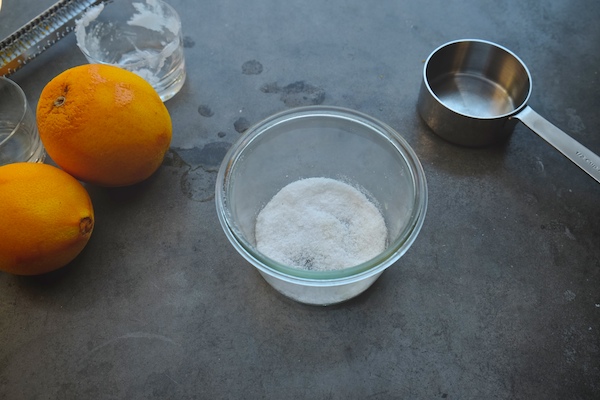 Put half of the popcorn in a large baking dish. This portion is going to get the orangey white chocolate drizzle.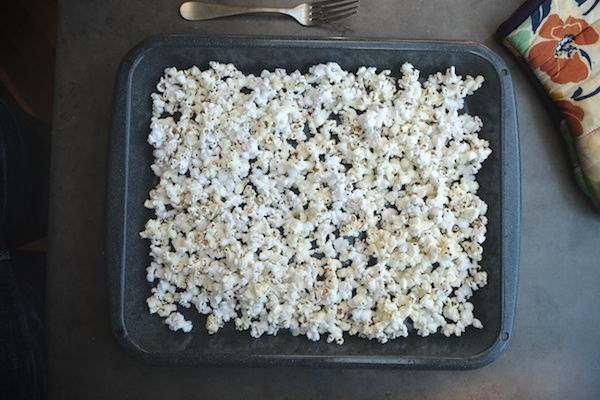 Let's zest our oranges.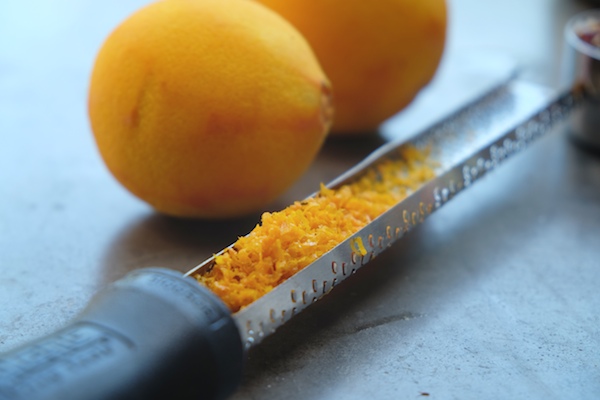 We're going to melt white chocolate in a double boiler….with orange juice and the orange zest.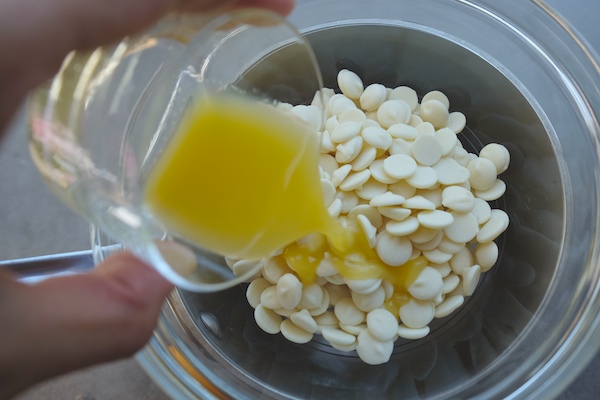 ZESTY!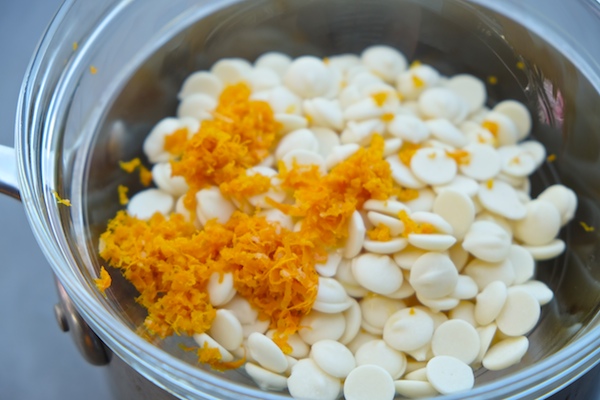 If you find that your chocolate is too thick, add some warm oj to the mixture.
I heated up a little in the microwave just in case and ended up adding a little at the end.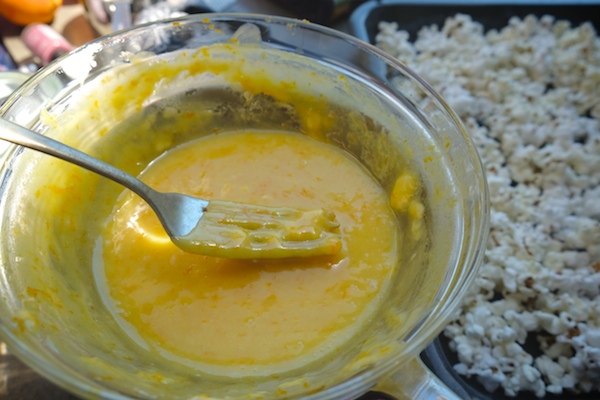 Drizzled. Now we send it off to the fridge for a little cooling. We gotta let the chocolate set.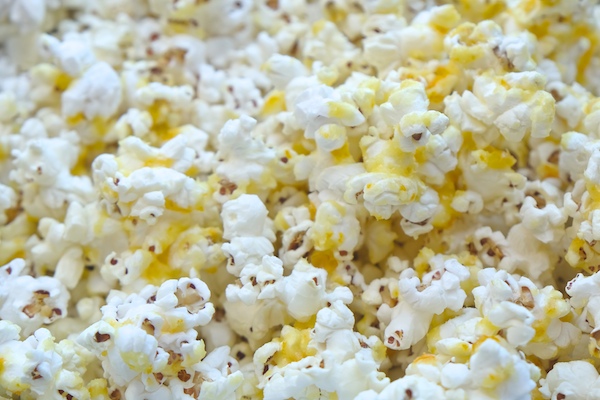 We merge the flavored to the salted popcorn.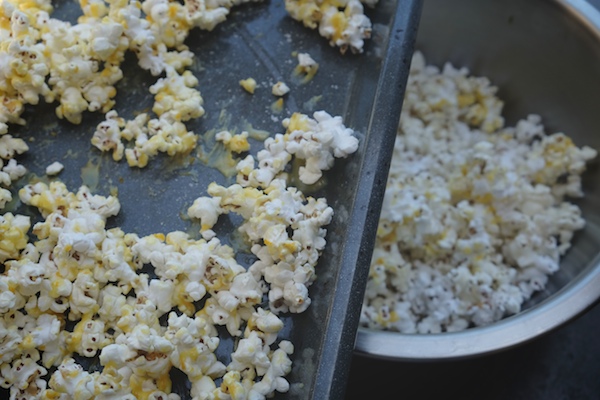 Ahhhh.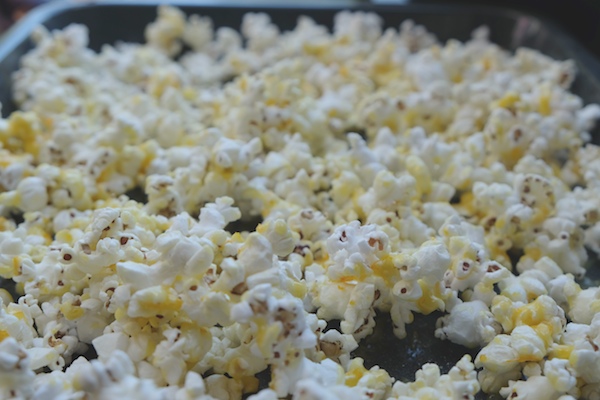 And we dig in…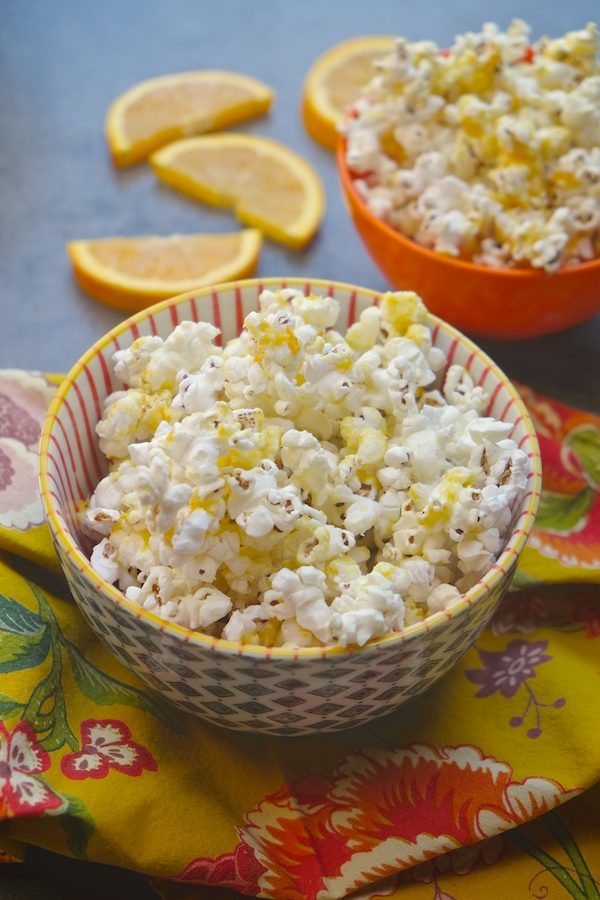 And try to leave some for others… Good luck with that. I mean…really GOOD LUCK.
Orange Creamsicle Popcorn

makes 6 cups

1/2 cup popcorn kernels
3 tablespoons coconut oil
kosher salt
3/4 cup white chocolate chips
2 tablespoons orange juice
2 tablespoons grated orange zest

Place a 3 quart saucepan (or Whirley Pop) over medium-high heat. Add coconut oil and popcorn kernels to the pan. Close the lid and move pot back and forth (or whirl around!) on the stove and pop the popcorn until you start to hear the popping slow down. Remove from the stove and sprinkle popcorn evenly with salt. Put half the popcorn in a large bowl and the other half in a 13 x 9 inch roasting pan.

Melt white chocolate with orange juice and orange zest on the stove over medium-low heat using a double boiler or a small saucepan with water at the bottom covered with a heatproof glass bowl. Stir constantly until chocolate fully melts and reaches a drizzling consistency.

Drizzle the reserved popcorn in the baking pan with the melted chocolate using the tines of a fork. Stir to evenly coat and place pan in the refrigerator for 15 minutes to set the chocolate. When chocolate is set, stir orange chocolate covered popcorn into the salted popcorn until well combine. Season with salt to taste.