Tomorrow is the first day of Spring! We have from March 20-June 20 to celebrate the season. In preparation, I had a few of my friends over this week to write out our Spring Bucket List 2022 together. We had coffee, fruit salad, and scones and chatted about what we wanted to get done in the next few months. It was a great way to connect together and chat about what everyone was up to. I highly recommend it!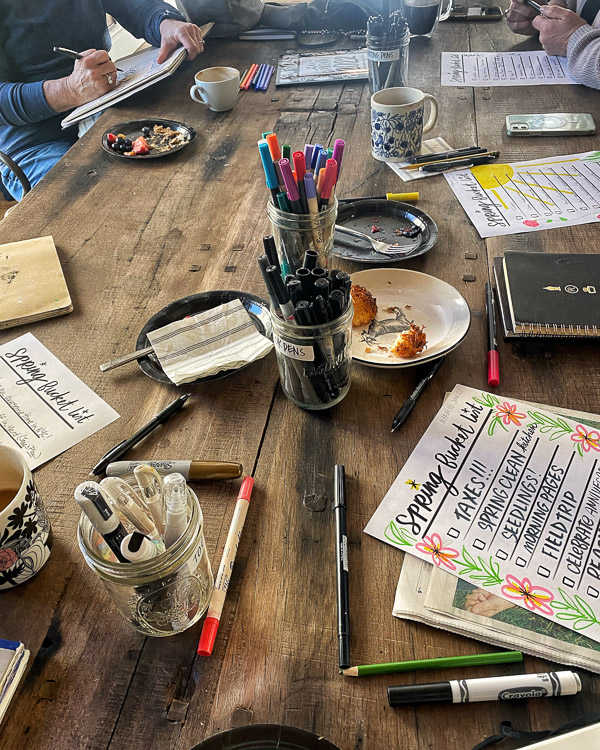 The key to making a seasonal bucket list: don't go overboard! Make reasonable intentions that will help you celebrate the season.
Here's what's on my agenda for the next few months:

Spring Bucket List 2022
Spring Clean Kitchen
Seedlings
Do Morning Pages
Fieldtrip for art
Celebrate anniversary
Beach trip
Make a soup
New product in shop (for mother's day!)
Plant flowers
Have a picnic
Wanna join in on the fun? Download a printable here! And if you are working with me in your Currently Workbook this year, you have a whole section to fill out!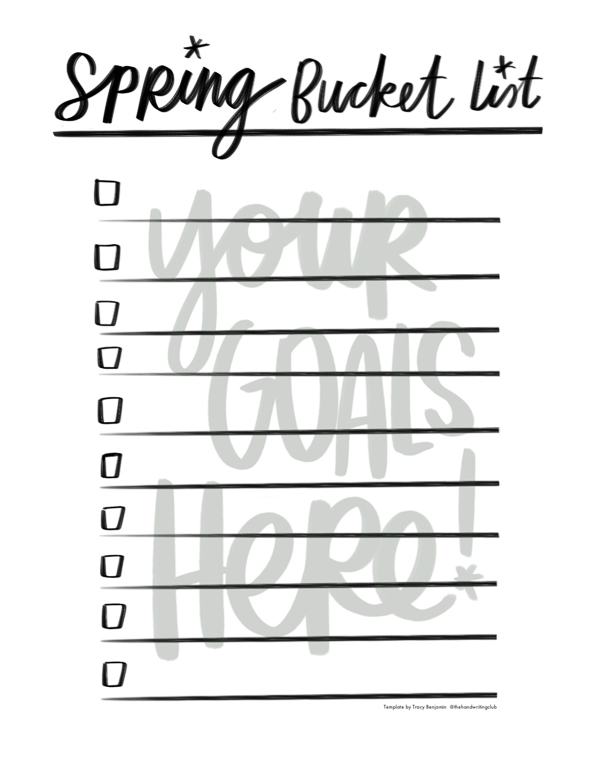 What are you looking forward to this Spring?