Here's what this past week looked like- My Everyday Life Week 25
What's in my victory garden!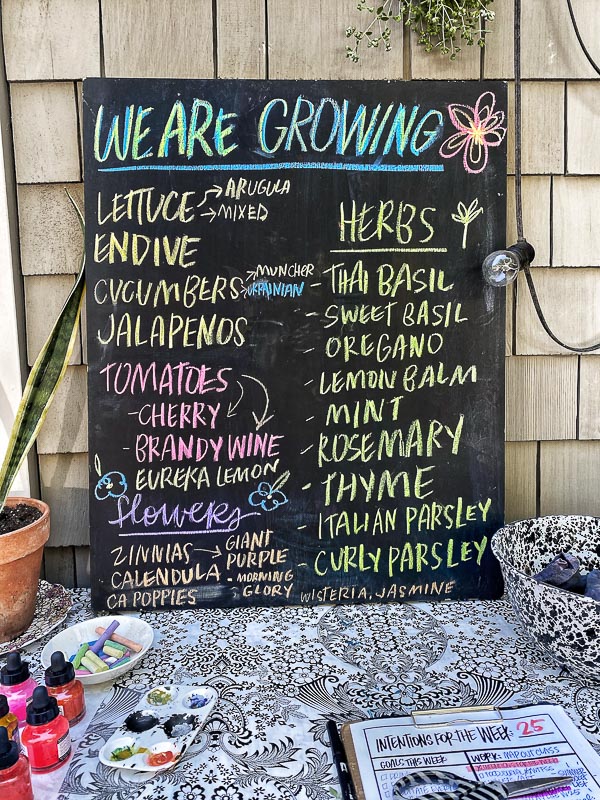 Pillow fort leftovers.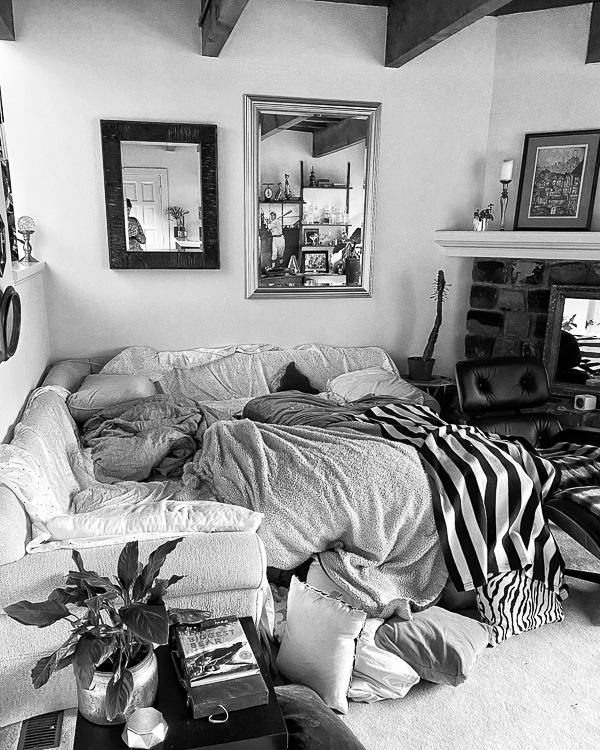 I cleaned out my fridge this week and did meal prep! WAHOO.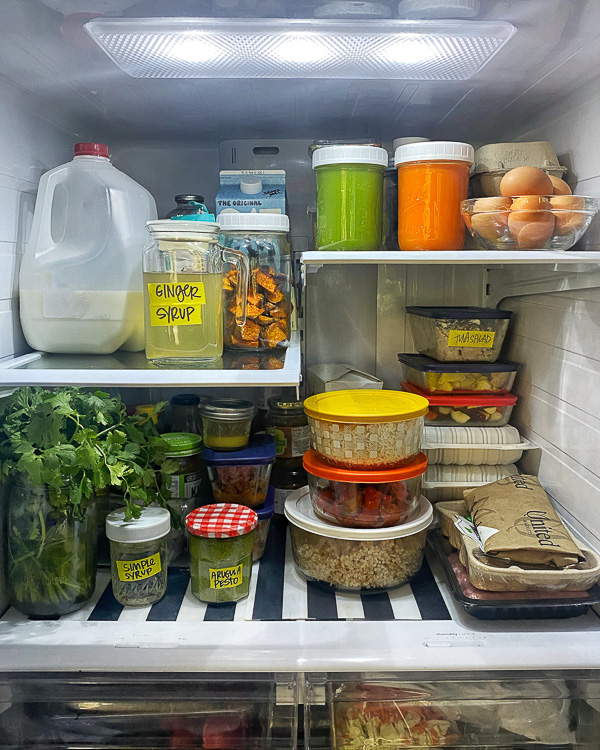 Cooper always gets extra mints only because he asks for them and he's cute.
He knows the concept of "Don't Ask/Don't Get" more than anyone I know.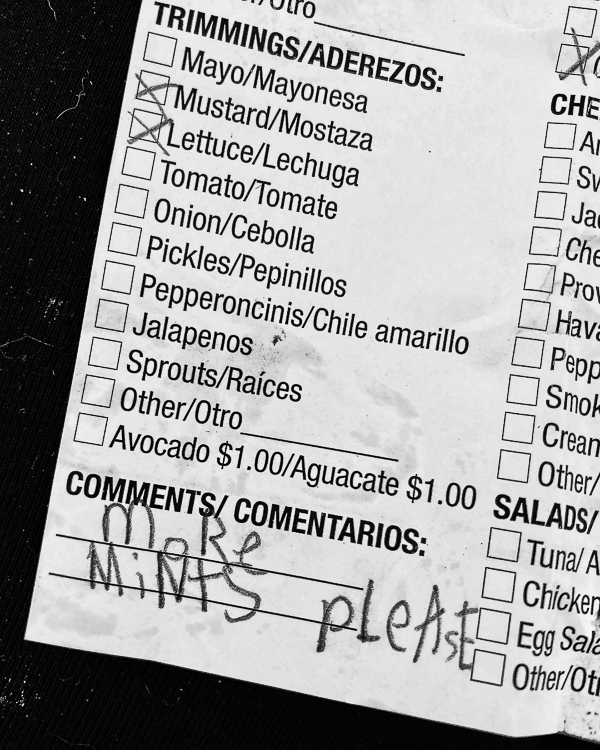 My husband made me a hanging planter. I love it so much.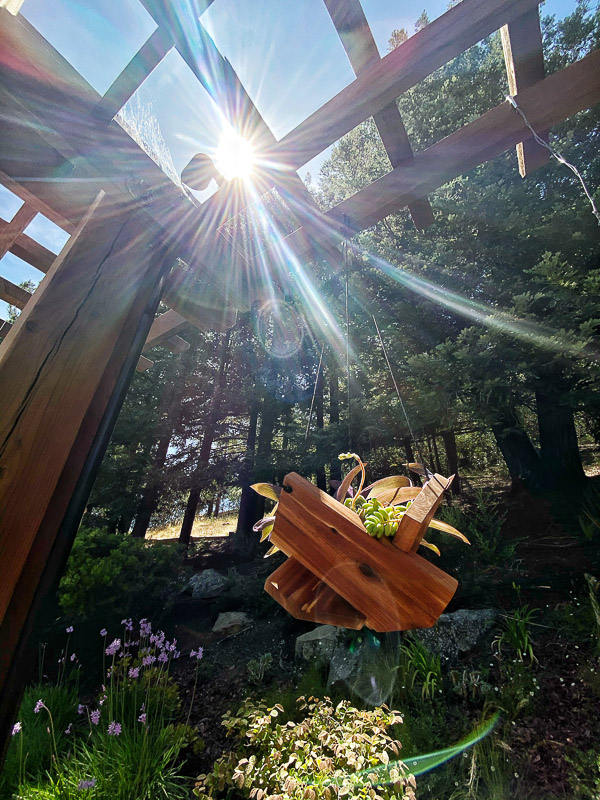 Shasta daisies in the front yard make me happy
.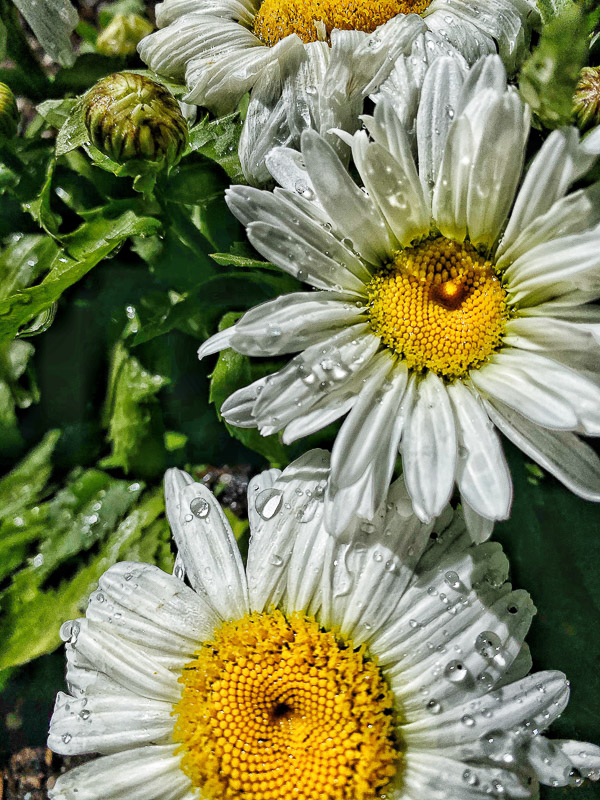 It's so weird to experience this time of day during the week at my house.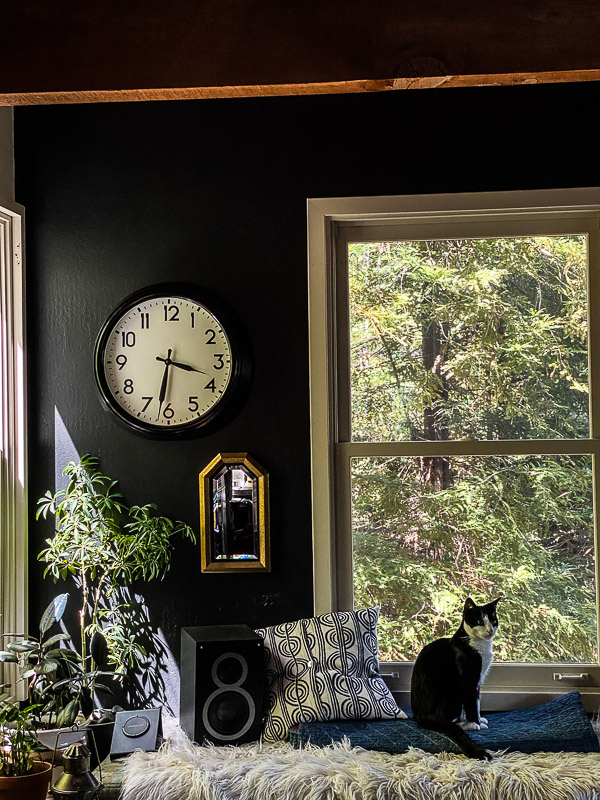 Getting my head together with my Intentions for the Week.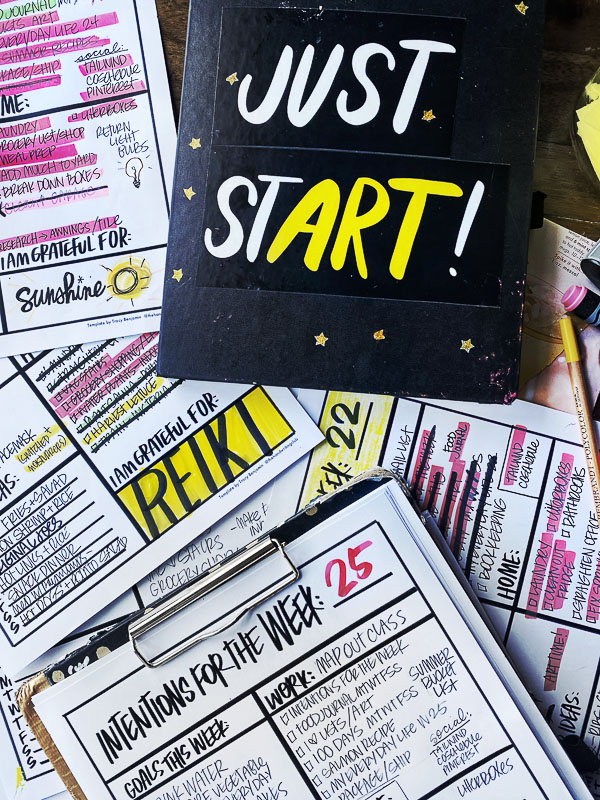 Magic rainbow hour.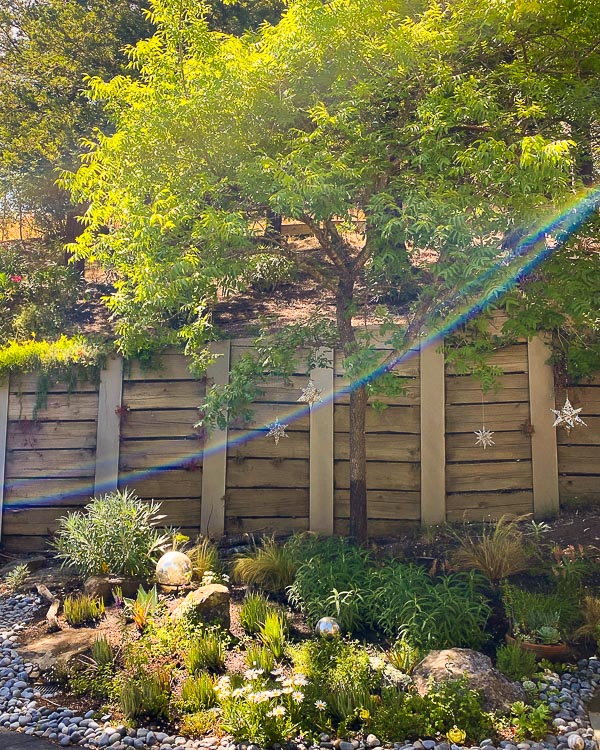 Reset button on repeat.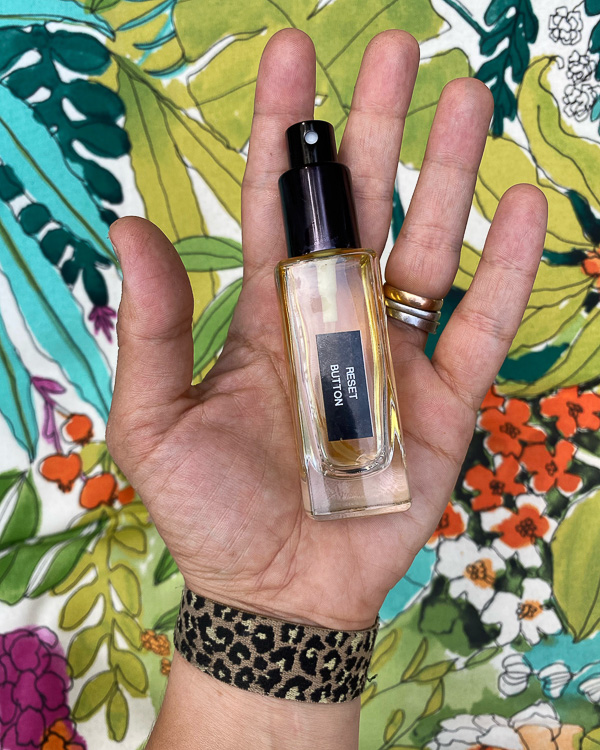 Decanting my Dad's red wine vinegar.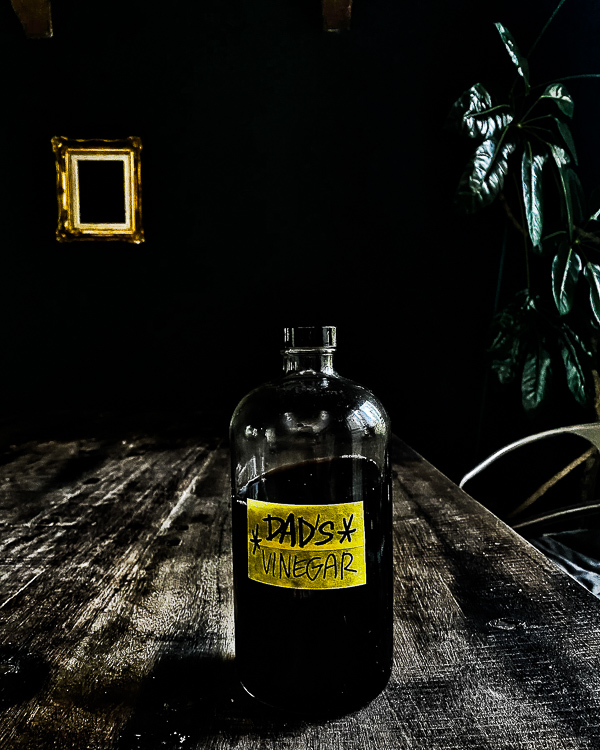 Rosie snuggled up to one of my favorite blankets from college.
Slowly turning our deck into another living space.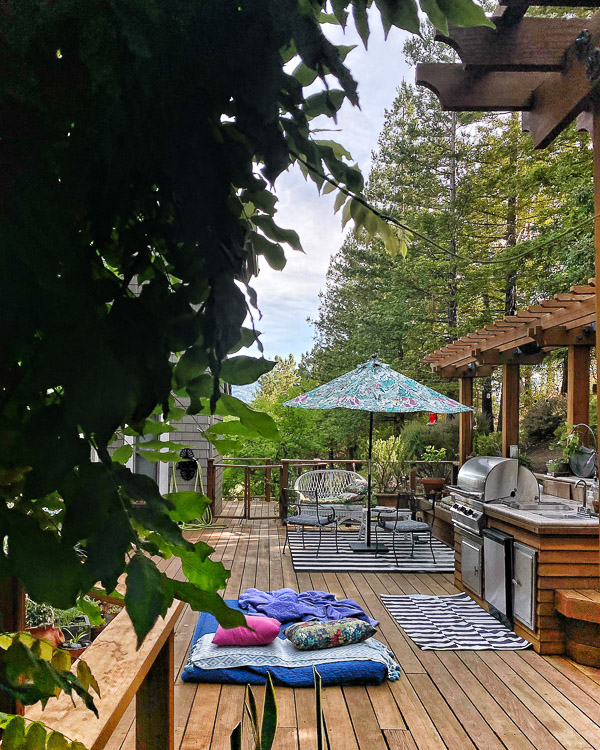 I love Walter's smooshy face.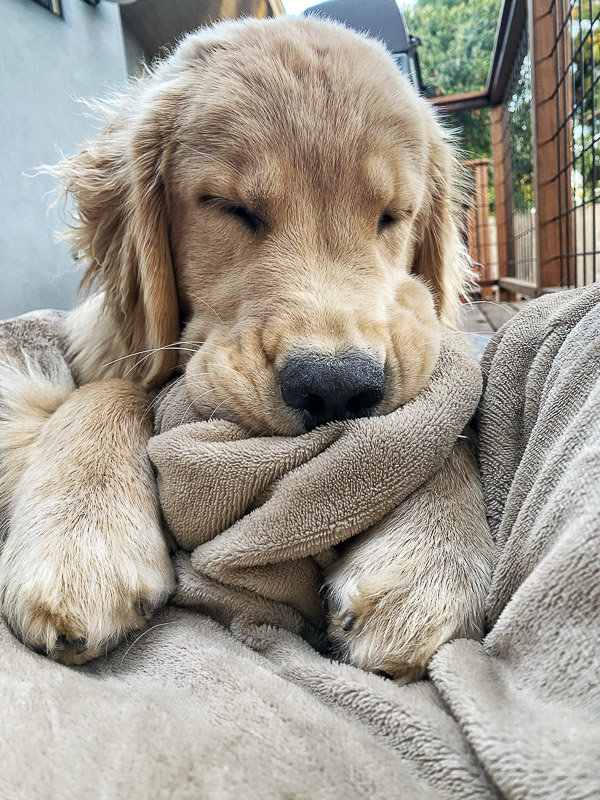 Neiley made me dinner!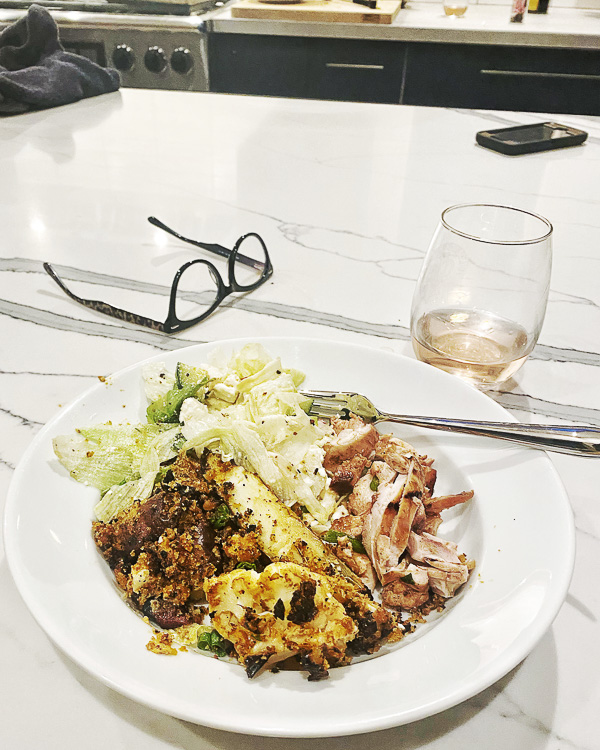 What I see from my side of the bed in the mornings.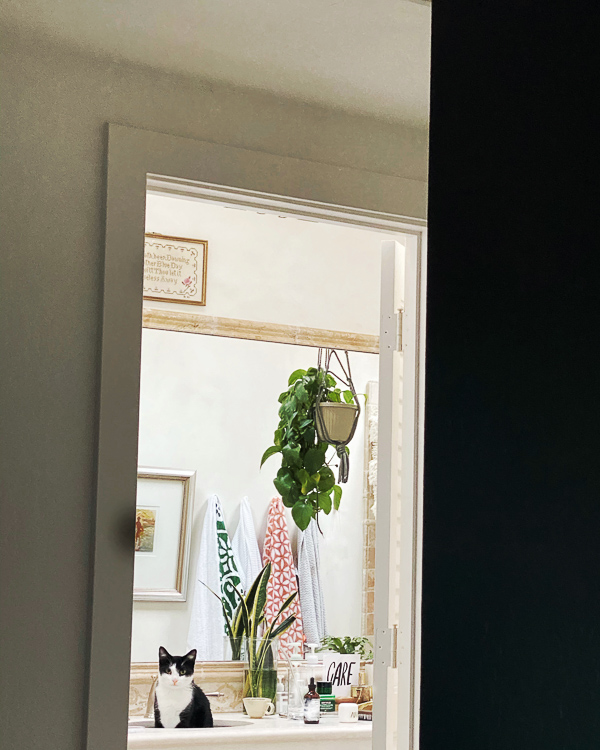 Magic makers in my kitchen.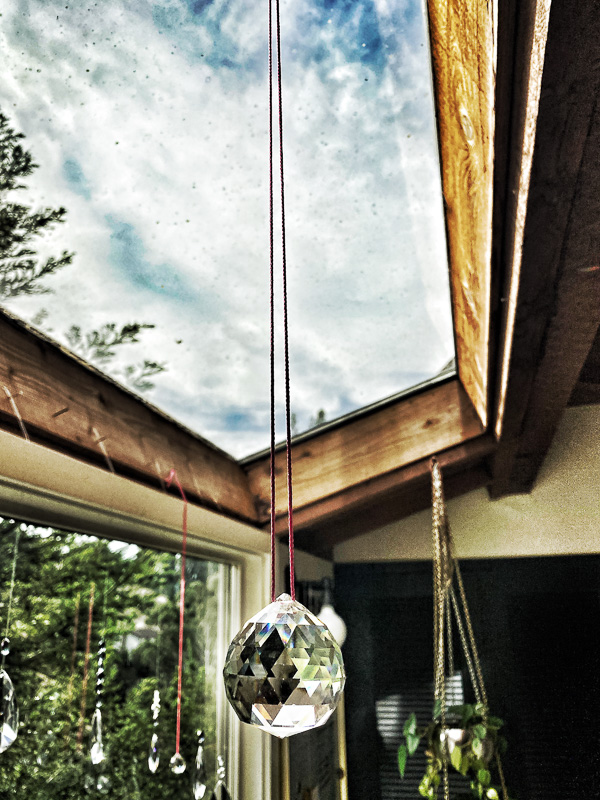 An area of our yard that I've been working hard on.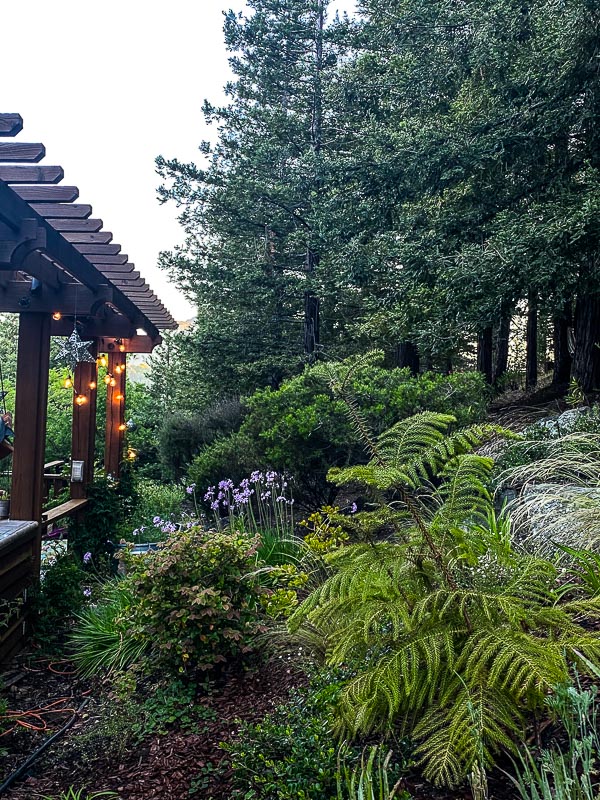 Needed to read this- from The Tao of Leadership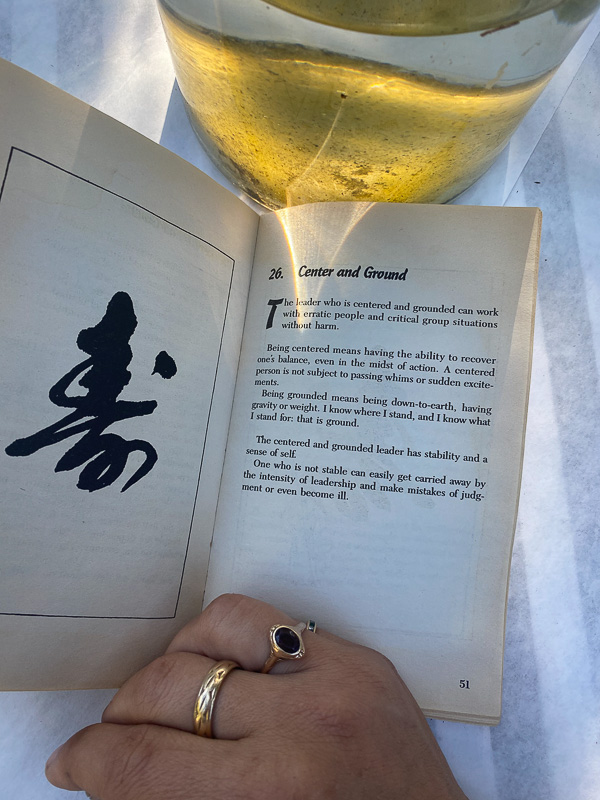 Breakfast hash outside.
Goodnight sun.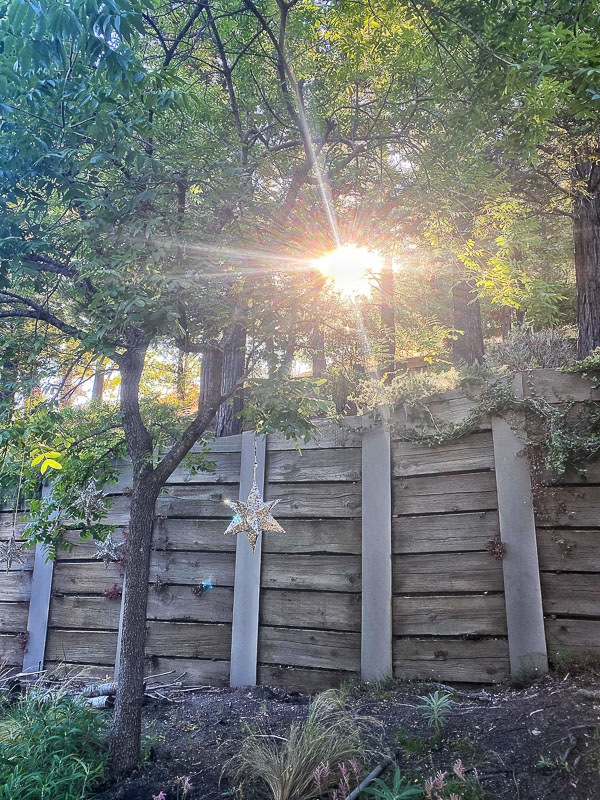 Prepping for a virtual class.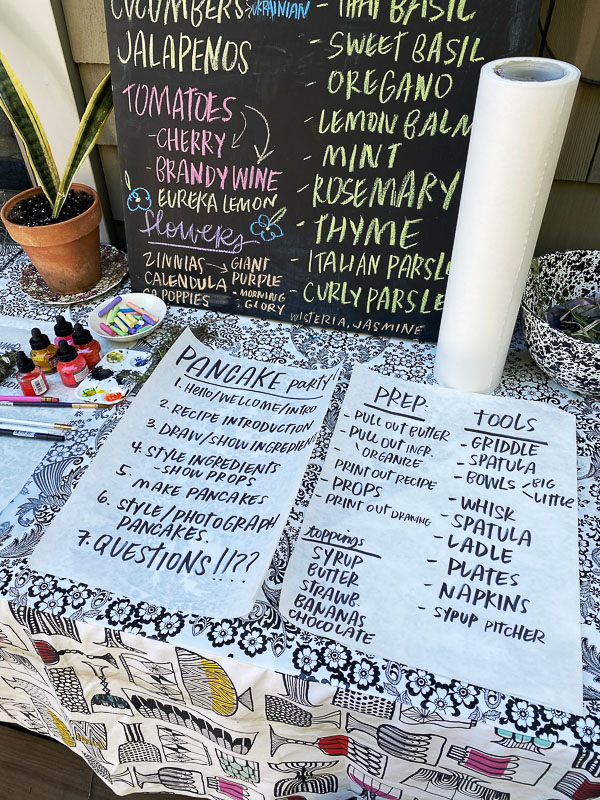 Loves.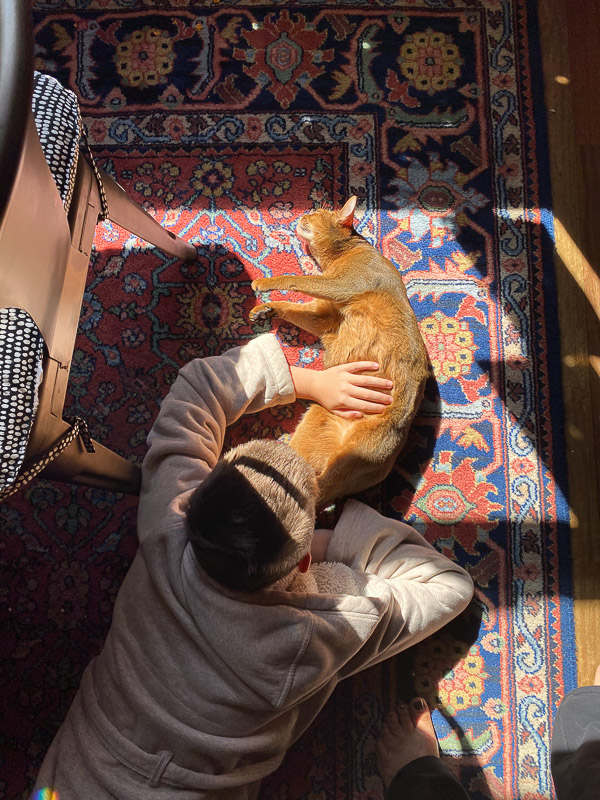 Rosie is my assistant.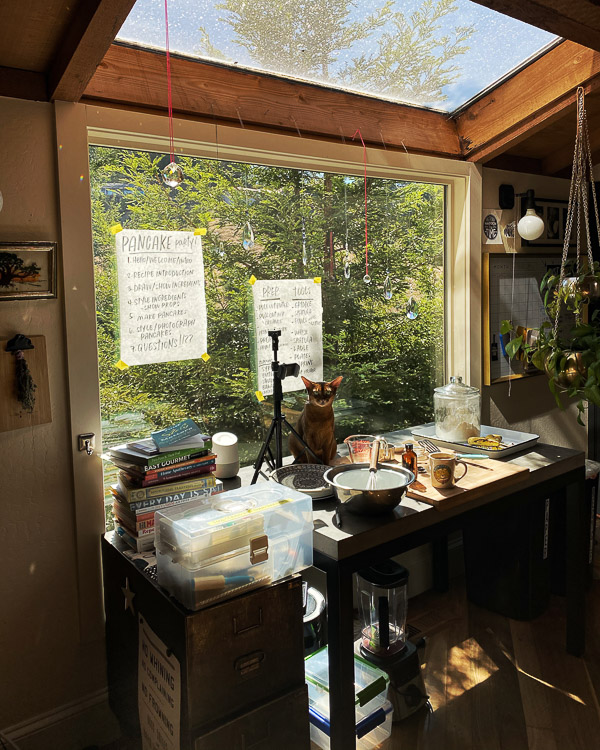 Visit with Angela. This magnet on her fridge makes me think of my Mom.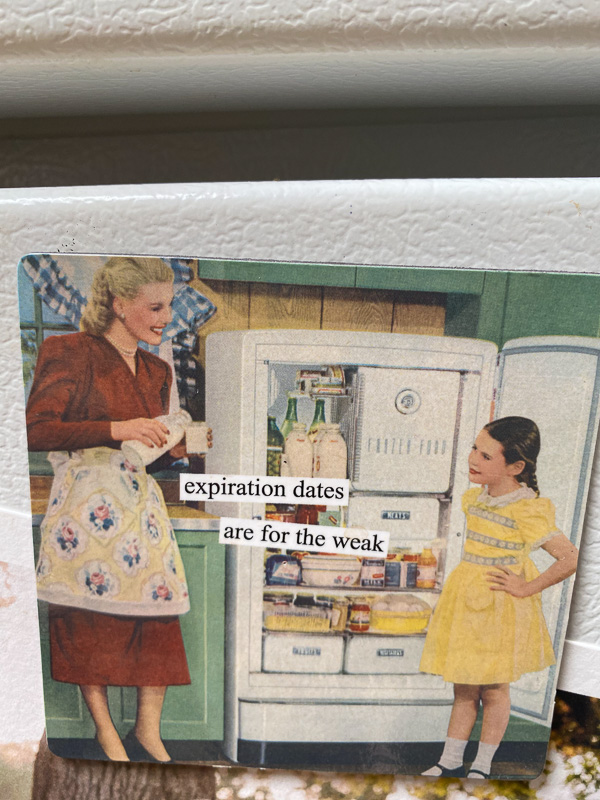 Made Everyday Pancakes with a bunch of 7-year-olds through Zoom this week!!!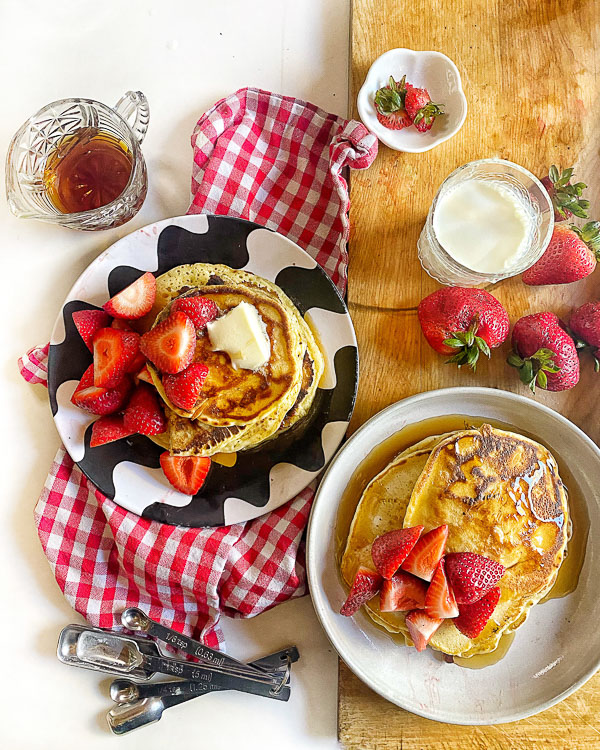 Cooper was my assistant!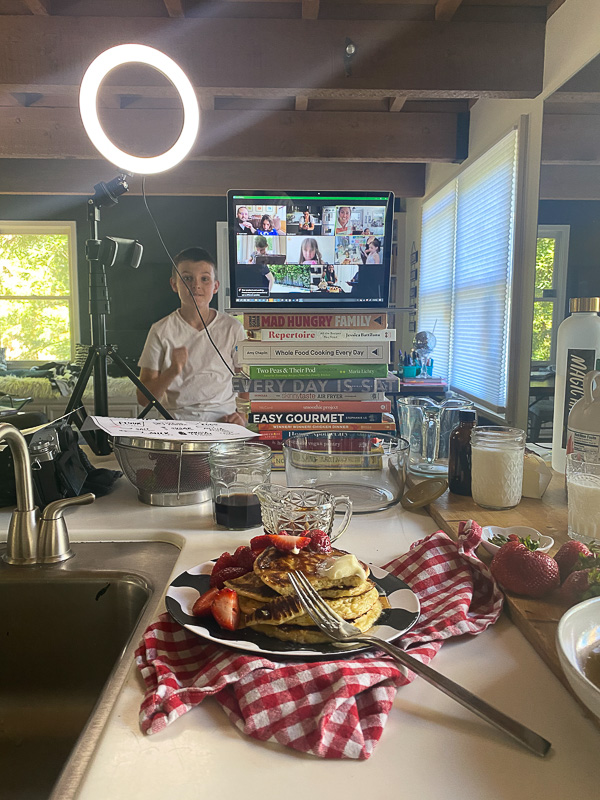 It was so fun and went so well! YAY technology!!!!! I taught them how I make/style pancakes for my blog!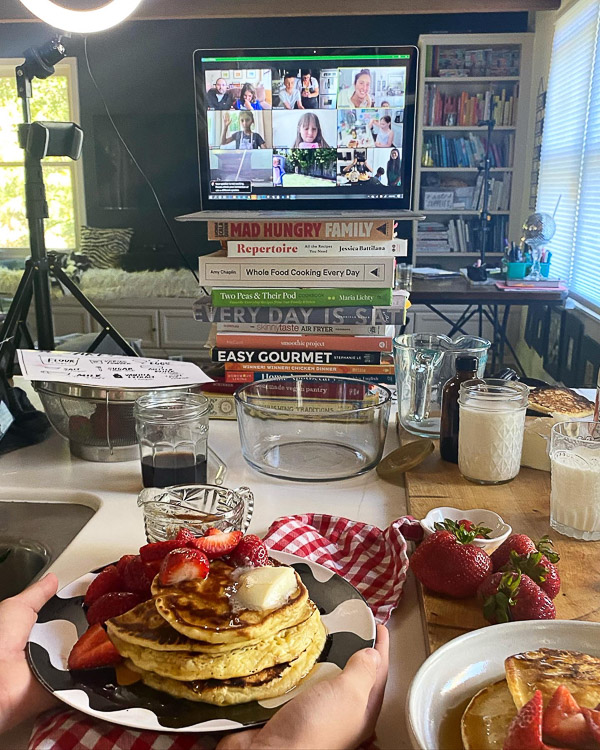 Thursday night lady day with my favorites.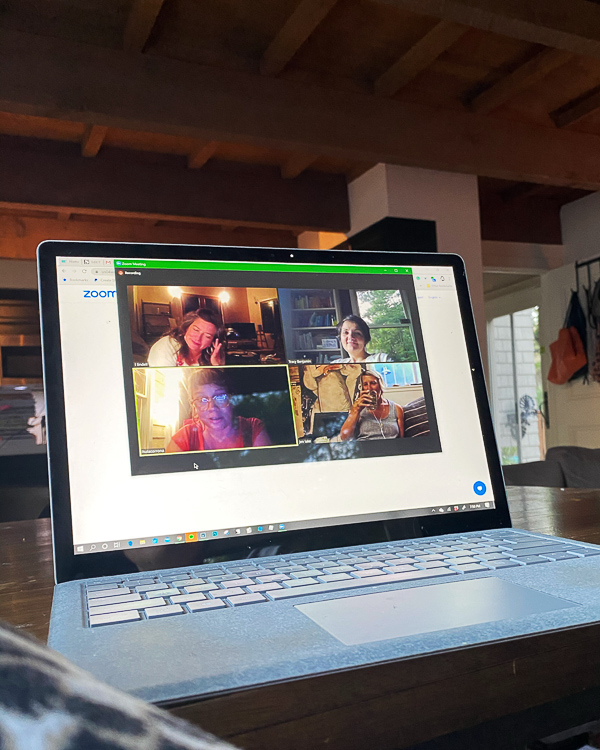 Rosie being a creeper.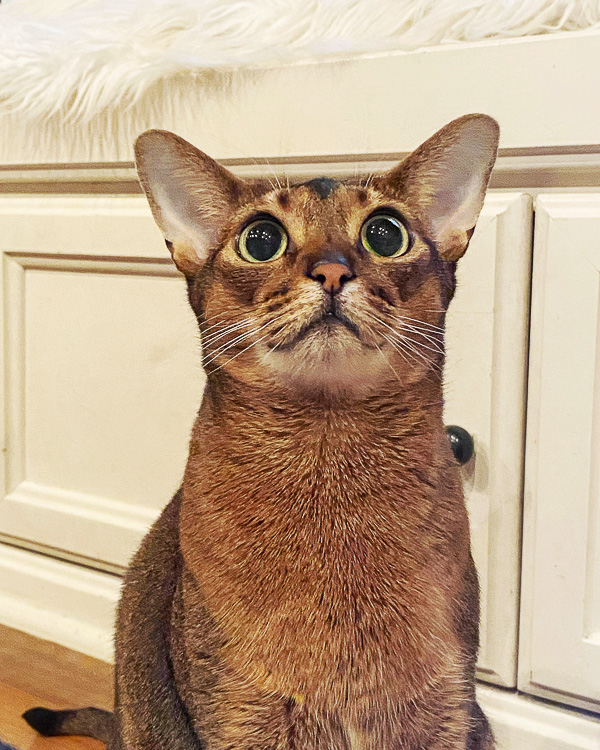 Supervised visits outside with Huggy.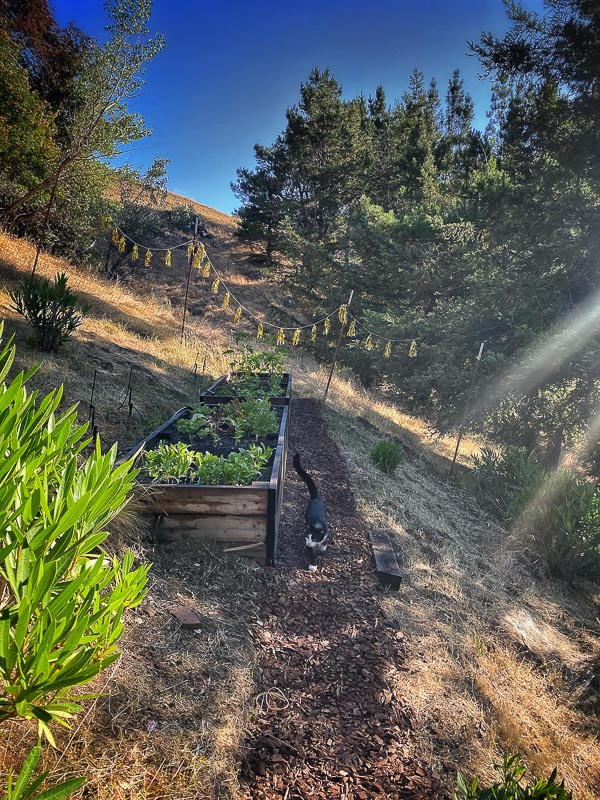 My jasmine is growing according to plan.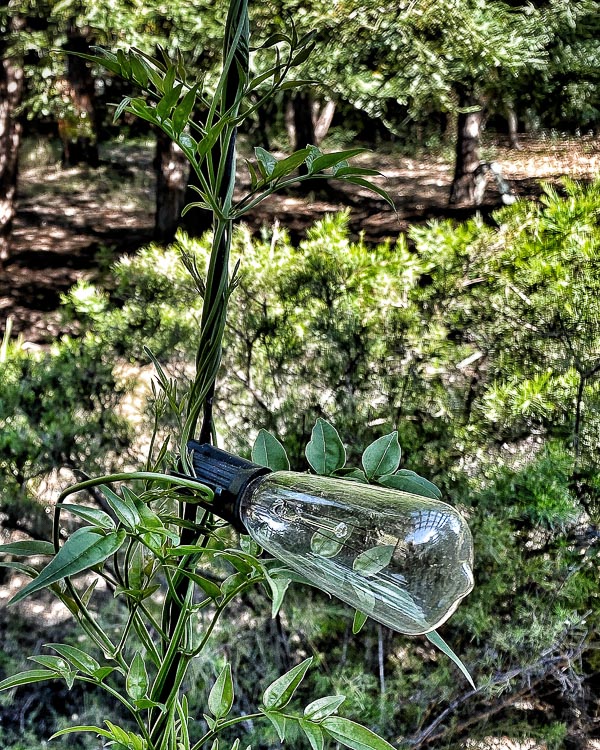 Nasturtiums too!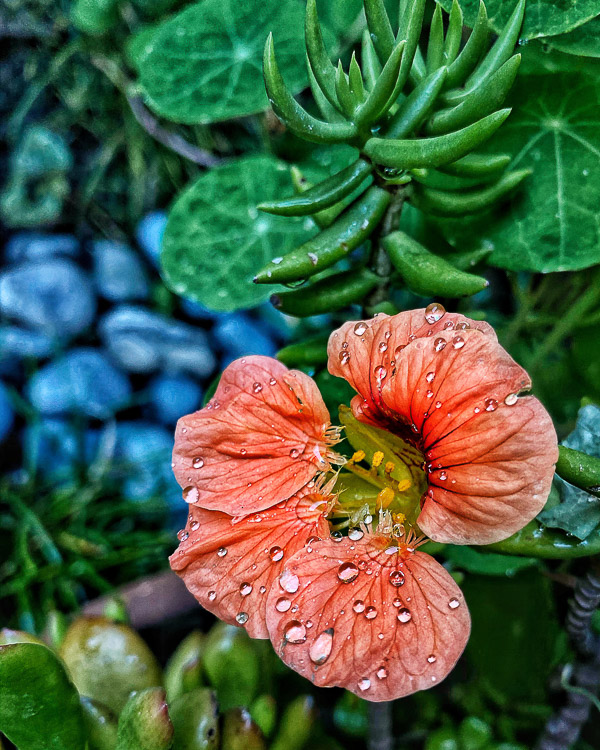 Pulled a bouquet of wildflowers and a turkey feather on the way up from getting the mail.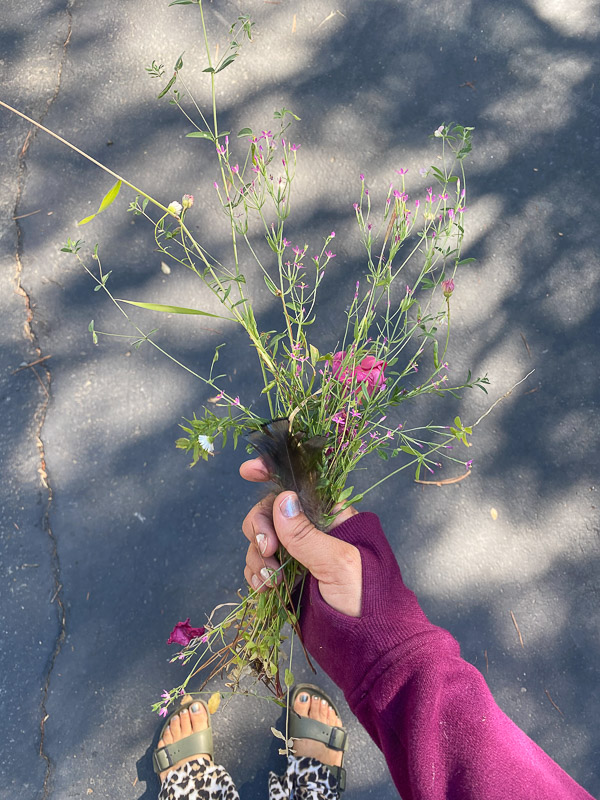 FRIDAY.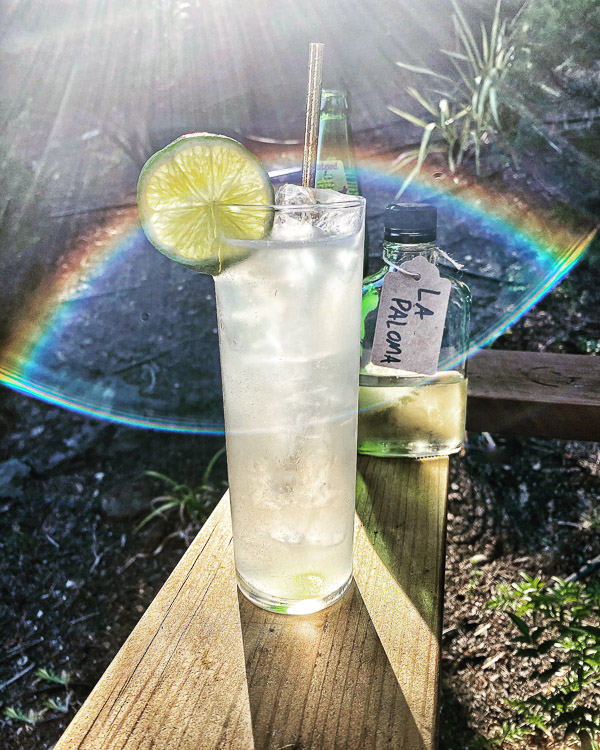 Cocktails + Pizza!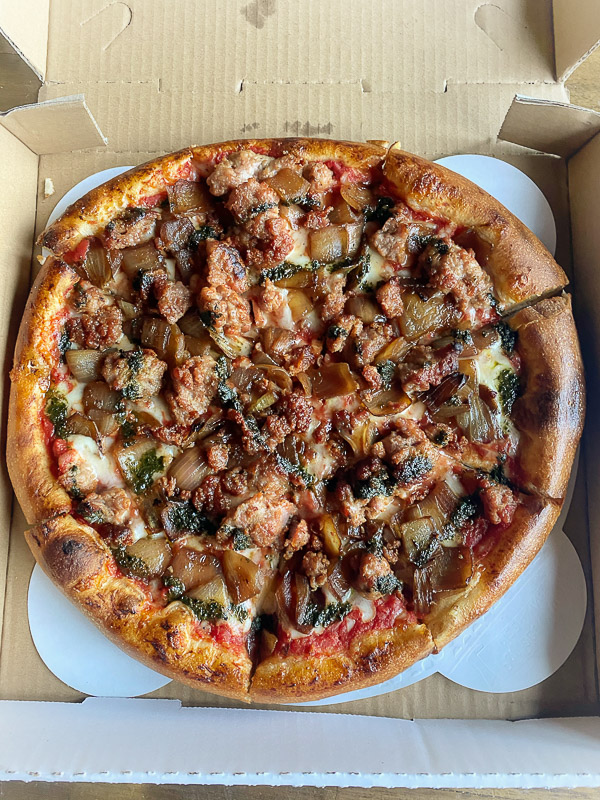 Cooper + Huggy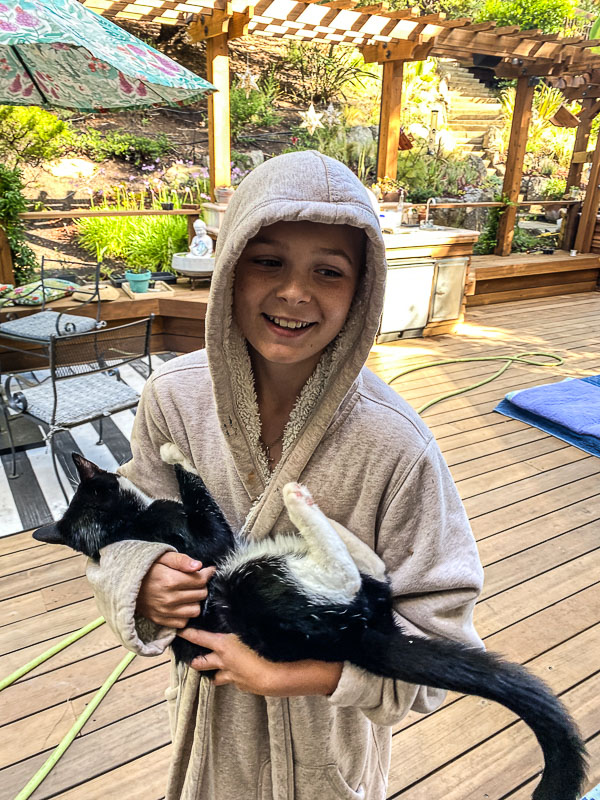 Tuna salad sandwich from my meal prep.
Ella zen.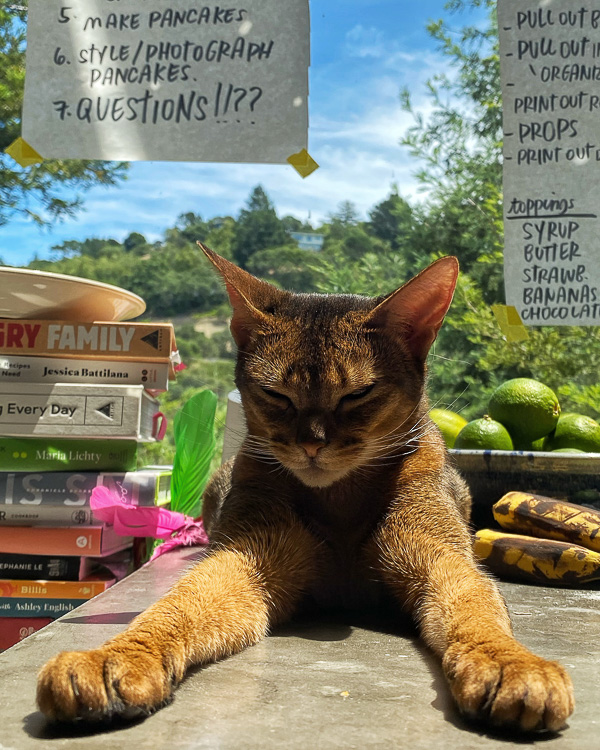 Greetings, new flower that sprung up from my garden!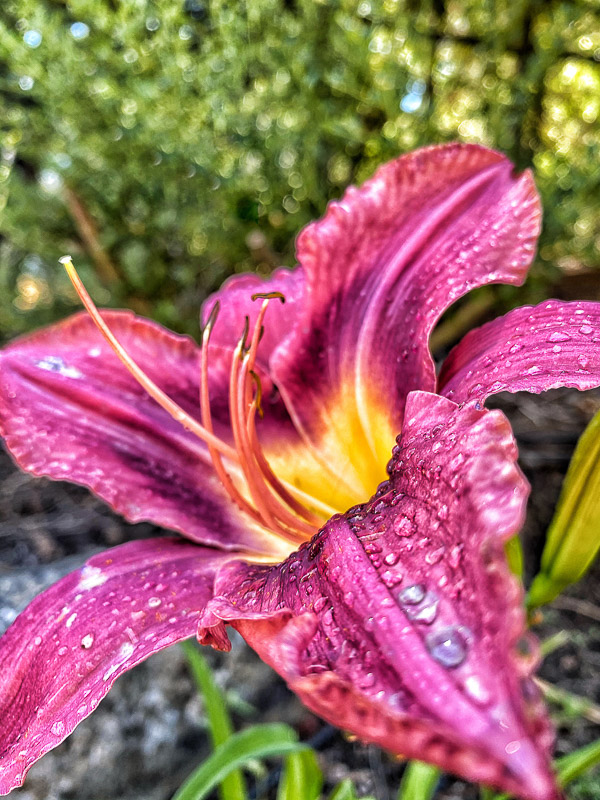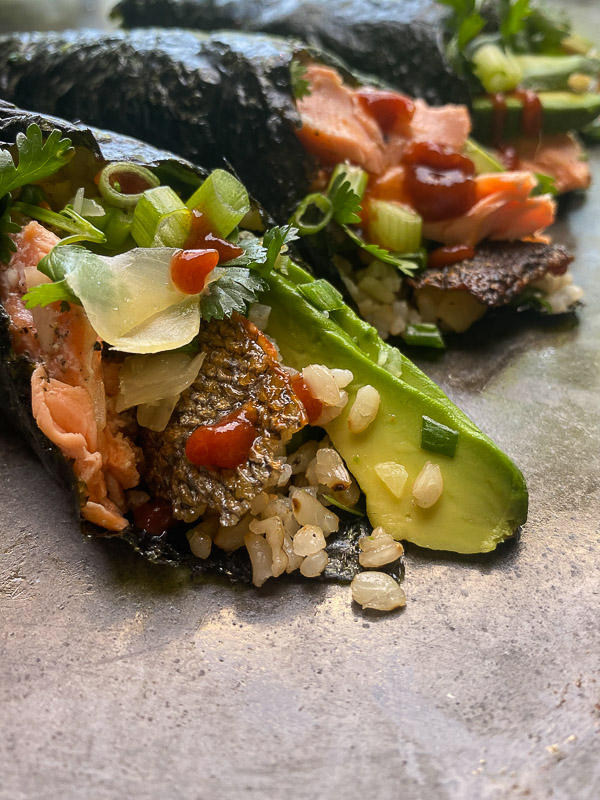 Thanks for reading Shutterbean! If you'd like to check out more of my everyday life, follow me on Instagram and be sure to keep in touch via Facebook, Twitter, Bloglovin, Pinterest, or subscribe via email to get new posts delivered to your inbox.