Creating a Workout Routine
There are a few things that have helped me lose 50 lbs (!!!!!!!) in the past year and I plan on getting to all of them in due time. It involved a lot of hard work, practice, and a deep dive into my relationship with food. The first/most important step in my health journey was FINALLY creating a workout routine. I've been asked a lot about it and here it goes!
For years I have had "create a workout routine" on my intentions for the year list. Every time I tried to create this habit, I would get a few weeks in and lose steam. The collapse usually had to do with getting off track with eating and letting life/stress get in the way of my health.
The three main things that helped me create a workout habit:
Starting off slow to build a routine
Checking in with others
Tracking progress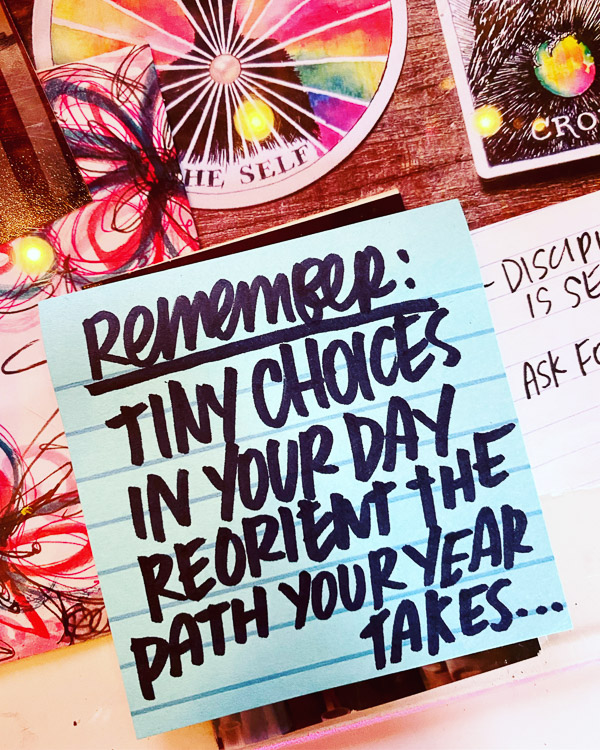 1. Building the routine:
It took me far too long to realize that getting in the requisite 30 mins x 3 a week was unrealistic for me. I would make excuses throughout the week (too tired/didn't have the time/missed the opportunity to, etc!) and by the time Friday rolled around, I would have only one workout under my belt and WHO WANTS TO WORK OUT EVERY DAY DURING A WEEKEND? Definitely not me.
Instead of giving myself the goal of 30 x 3 times a week, for the first month of my plan, I decided to try to work out on my elliptical machine for 15 minutes a day, every day. If I wasn't in the mood to do elliptical, I did one of my favorite workout videos and danced! What I know about myself is that it takes me about 15 minutes of doing something to get into a good rhythm/hyperfocus state.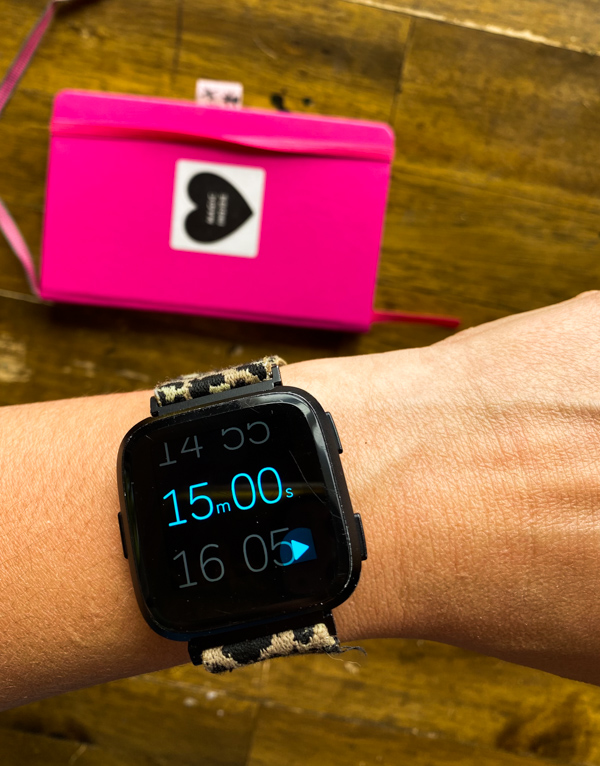 If I went past 15 minutes, GREAT! If I didn't, that was fine too. The point was showing up and making the effort. After the first month, I increased my workouts to 22 minutes which sometimes turned into magical numbers like:
22:22
33:33
44:44
55:55
(I'm motivated by angel numbers)
It took me a little over 2 months to make the routine stick. After month two, I got to the point I actually CRAVED working out and could see a big difference in my energy level and how my body felt when I didn't work out.

2. The Power of Accountability:
Checking in with others who share the same goals has also been key to my success. I've been involved in my friend Sam's book club for over a year now and what I learned in showing up and doing the work is that there is power in community and accountability. One of the books we read was A Road Less Traveled
, by M. Scott Peck what he said about discipline really made me think-
"Self-discipline is self-caring."
Basically- DISCIPLINE IS SELF-CARE!
I had expressed interest in creating an exercise routine at the group level because I got tired of doing things on my own and failing.
Sam became my accountability buddy because he also wanted to create an exercise routine.
We agreed to the 15 min plan.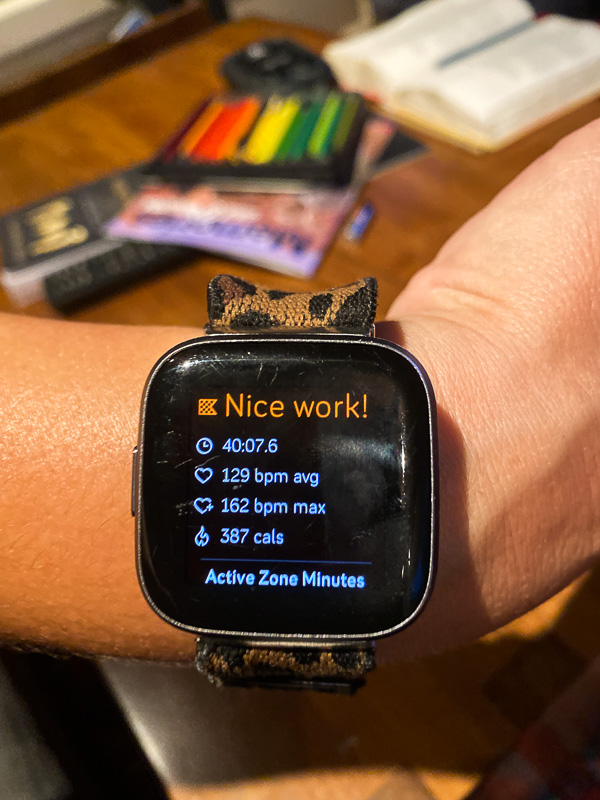 (here's my Fitbit Versa
that I use to track my workouts!)
We started sharing our progress via texts to encourage each other to stay on track. He worked out in the mornings while I worked out in the afternoons/late evenings. Getting a snippet of his progress at the beginning of the day was the push I needed to complete my workout for the day. We both shared our efforts at group level and it encouraged a few of our friends in the book club to move their bodies too. I also check in with my friend MC who loves to dance too!
YAY, FRIENDSHIP!

3. Tracking Progress:
I don't think I'm alone when I say that I like to see the results of my hard work. My initial goal wasn't to lose weight- it was to find the discipline to make exercise a regular part of my life. It was also to use the elliptical machine that collected dust over the pandemic!
I hung up my monthly printable calendar on the wall I face while I worked out and filled in each day I completed a workout with a colored pen. Every month had a different color. I used whatever pen was nearby so the different shades have no significance. I didn't write down the length of time- just that I did it. I wanted to see how many days in a row I could accomplish my goal of at least 15 minutes.
As you can see, I started this practice in June of 2022.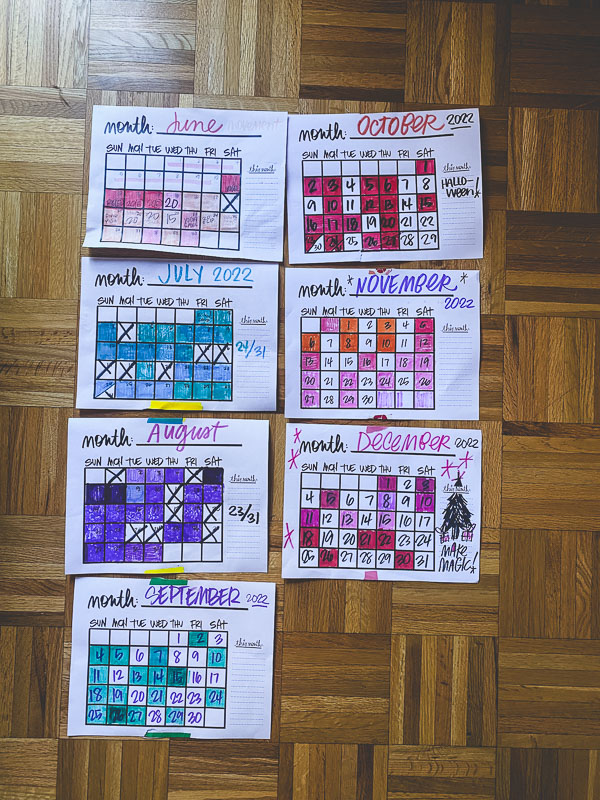 After the first month, I gave myself a rule that would keep me on task.
I would try not to go more than two days without exercise if I could help it.
There was a week in December when I went three days without moving and I felt like SHIT so I would say my rule works!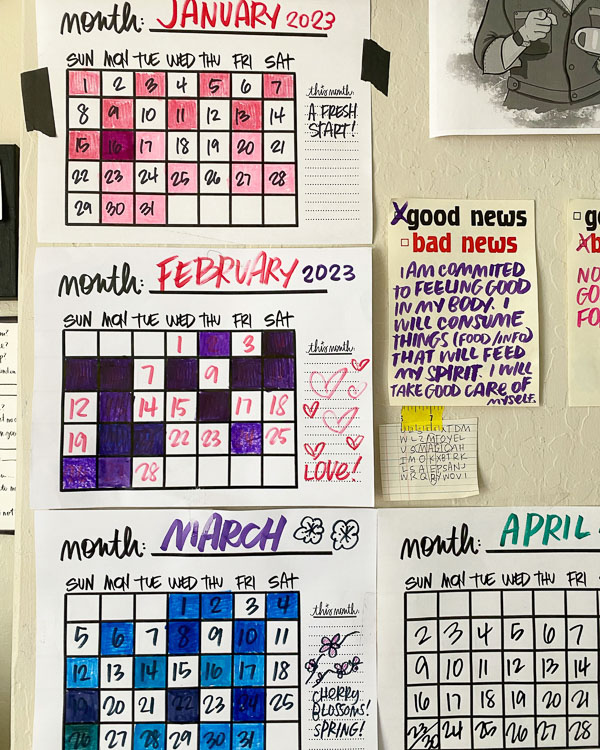 I've been keeping up the practice!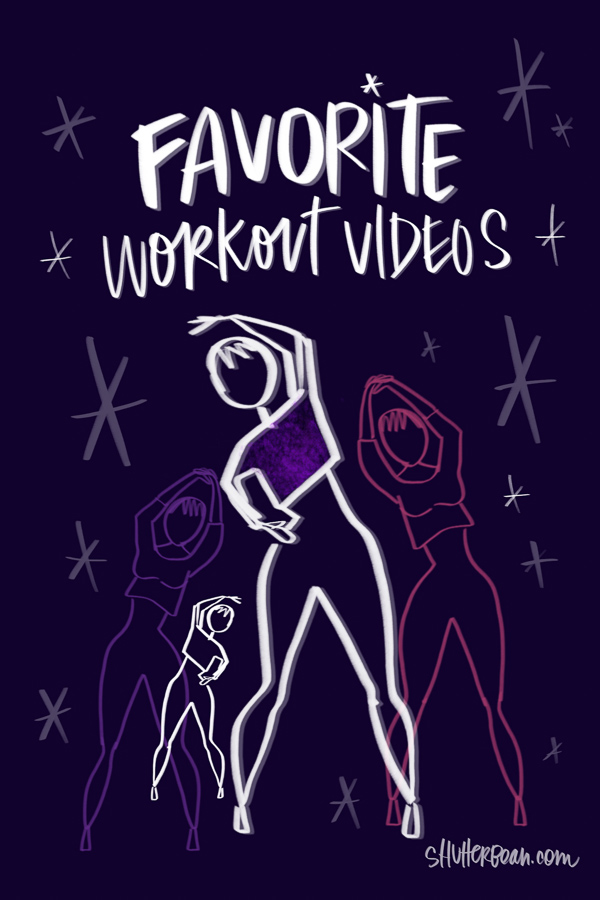 The thing I like about doing Workout Videos on youtube is that they're FUN and quick. It's amazing how fast 30 minutes of dance routines can go. I also overdid the elliptical in the first few months and tweaked my ankle so they were a nice reprieve while my body healed.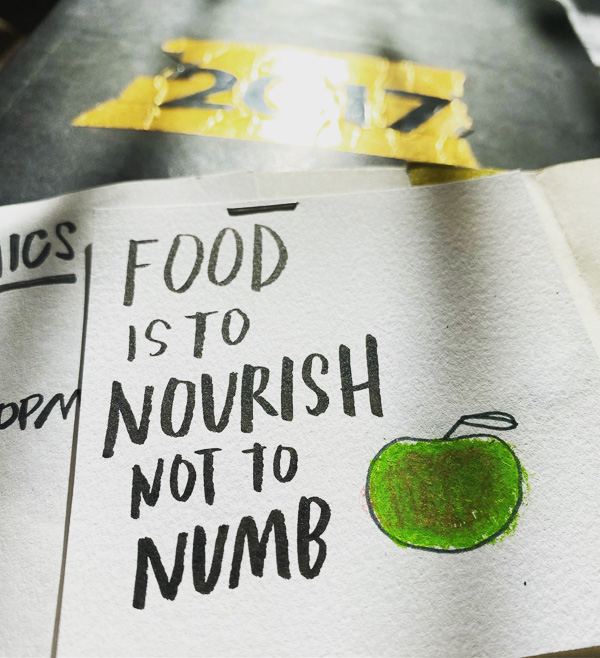 A month after I started my workout routine, I recorded a podcast about Binge Eating with my friend Benjamin that began my journey of unpacking my relationship with food. There's so much to tell you about that and I'll be writing about that soon!
If you're looking to create a workout routine, my advice is to start slow, build some accountability into your practice, and track your progress so you can see your hard work pay off!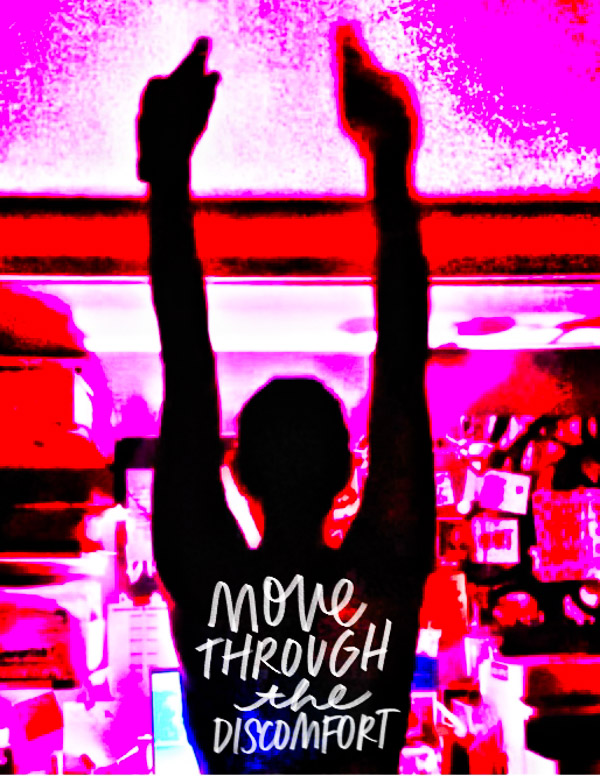 I hope this inspires you to take good care of yourself and move through the discomfort!
YOU ARE WORTH THE EFFORT!!