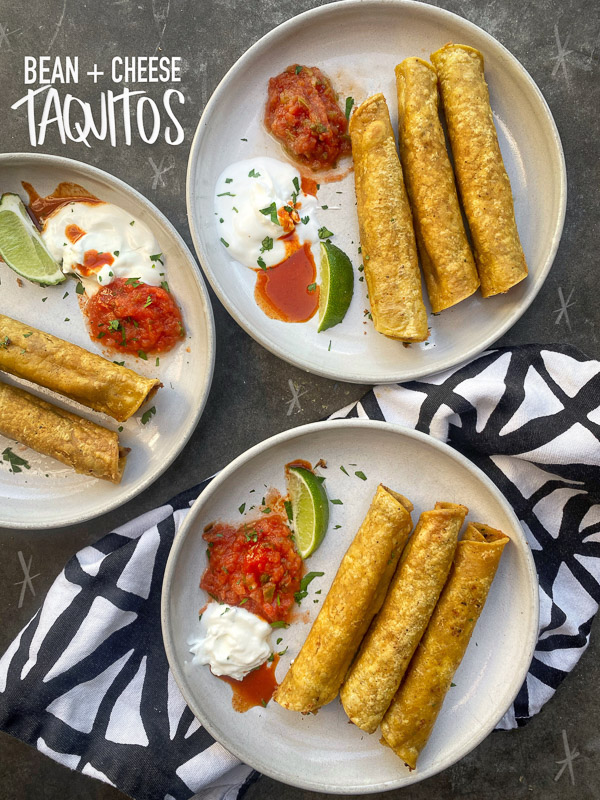 The other night I was home alone, with no one to feed but myself so I made some Bean and Cheese Taquitos and ate them on the couch in peace. Only one of my cats harassed me so I consider that an introvert Mom WIN.
Making homemade taquitos is an easy thing to do and I don't know why I don't do it more often since we always have a can of beans, shredded cheese, and some corn tortillas to use up (my child LOVES tacos!).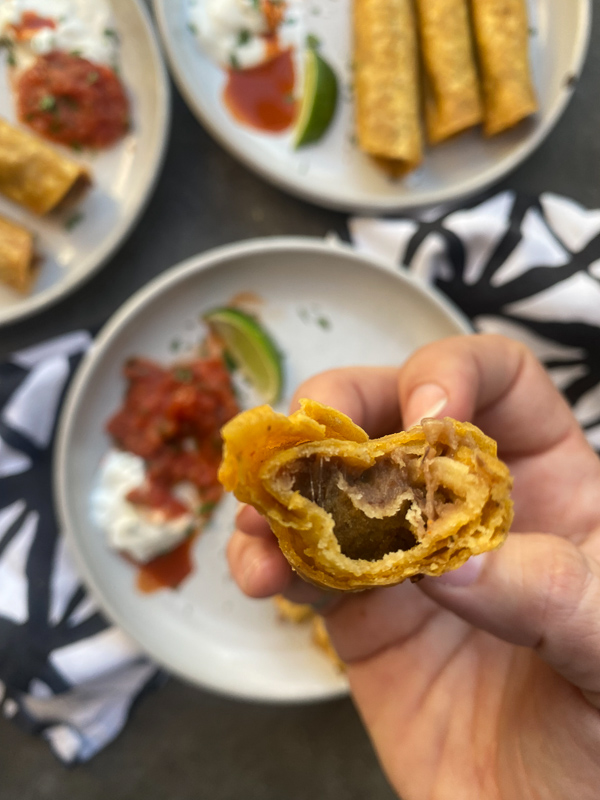 Crispy on the outside and gooey beans & cheese on the inside. YUM. 2022 is the year I bring taquitos back into my life.