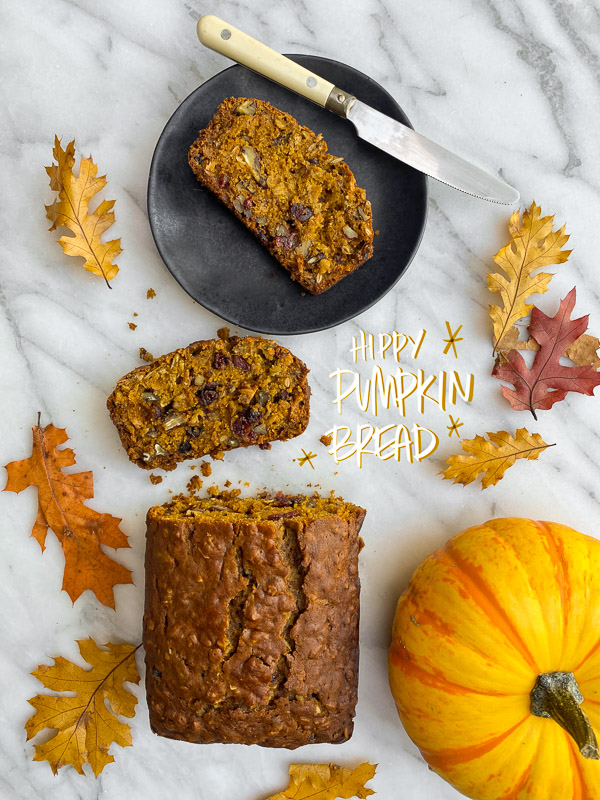 We all know and love Hippy Banana Bread right?? Now that it's Autumn, let's shift gears and make Hippy Pumpkin Bread!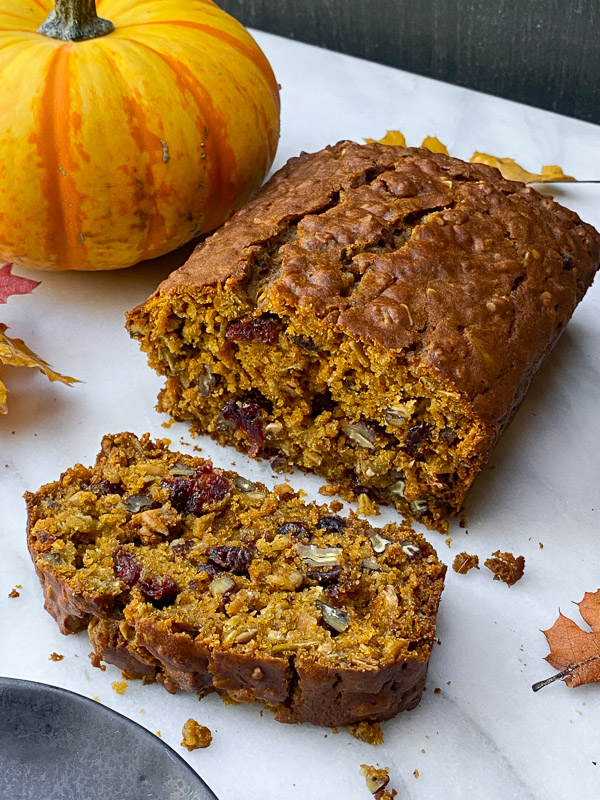 What's better than warm Autumn light hitting a cup of coffee and a slice of pumpkin bread???!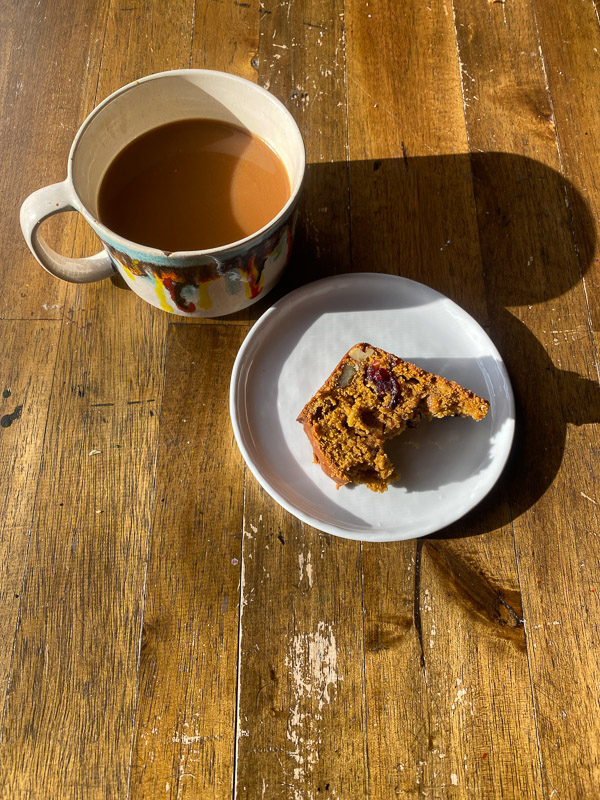 In this new iteration, we have
oats!
pepitas!
dried cranberries!
pecans!
With just the right amount of sweetness this 42-year-old woman desires (hint: NOT TOO SWEET!). Let's get to baking!