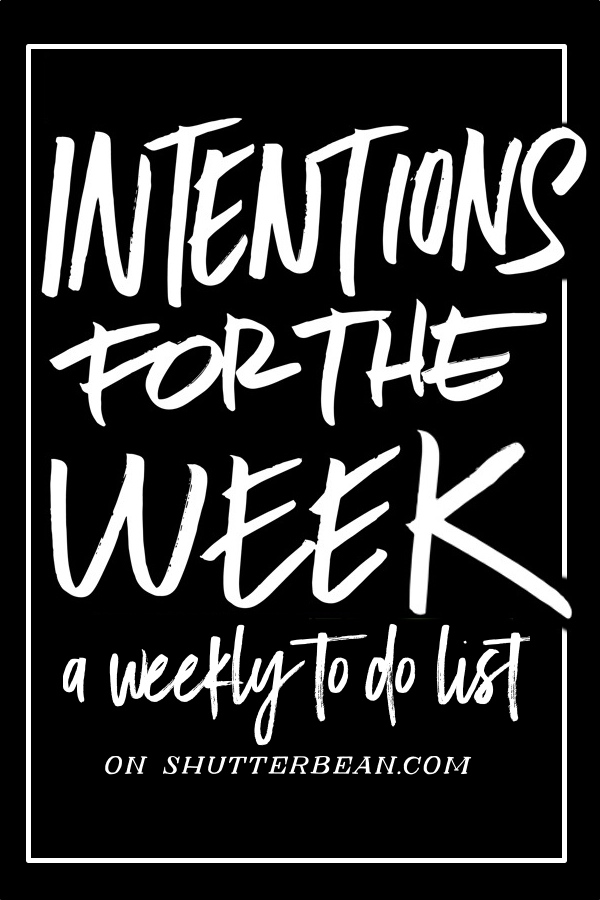 Intentions for the Week List- Week 2 of 2021
Happy Monday, friends!
Ready to face a new week? We stayed at home all weekend again. Watched Friday Night Lights (again!) finished Bloodline (whew!) and spent time cleaning up some spaces in our house. Cooper too! I put together a new rolling cart for my office and set it up with all of my merch. I'm hoping to get back in a good meal prep rhythm. It's mostly so I can eat more vegetables. Let's take a moment and write down our Intentions for the Week, shall we?