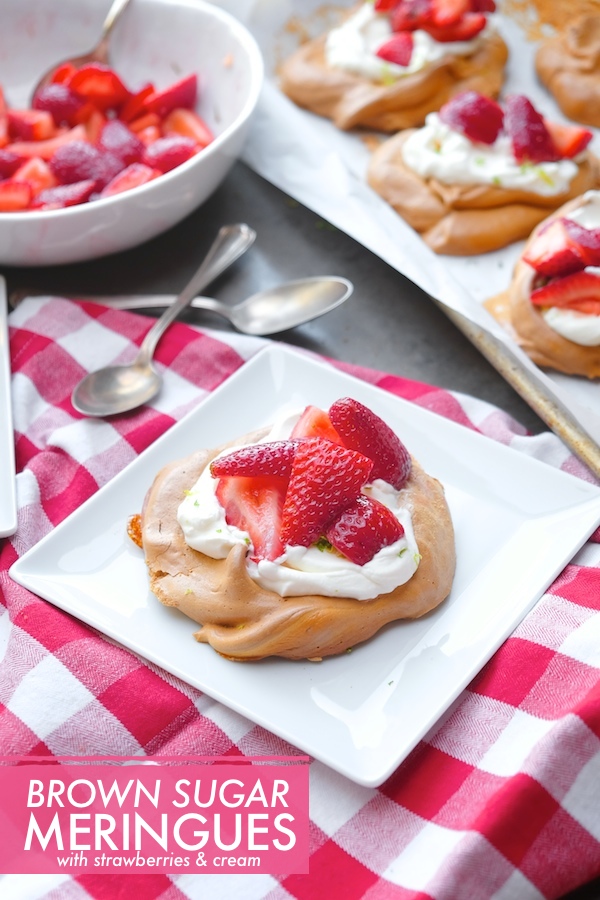 I saw this recipe for Brown Sugar Meringues with Strawberries and Cream in the new cookbook A Modern Way to Eat (which I looooove BTW!) and was immediately intrigued because they looked like chocolate…. but they're made with brown sugar. Have you ever had a Violet Crumble? These kinda taste like that. They're chewy, crispy and have a hint of burnt caramel to them. I'm obsessed.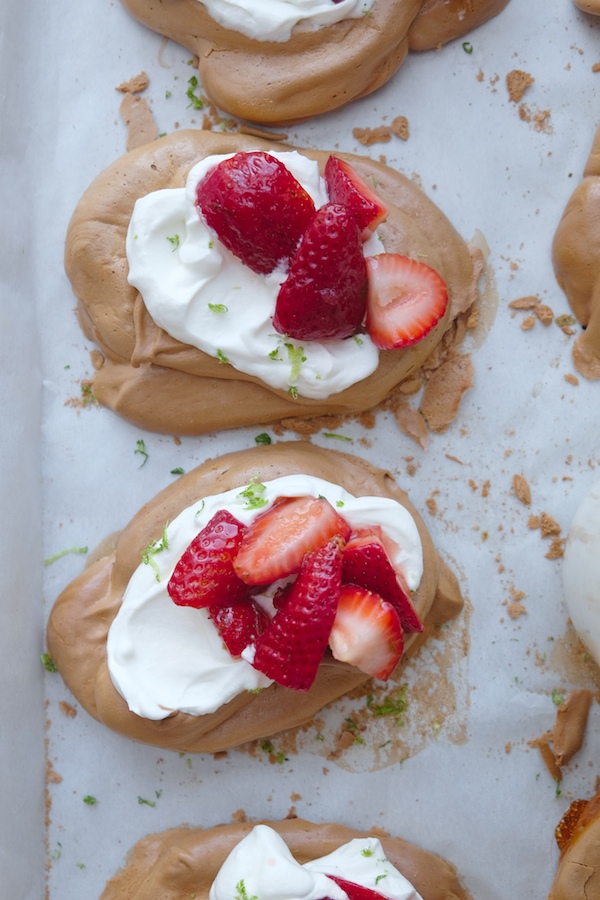 I whipped cream….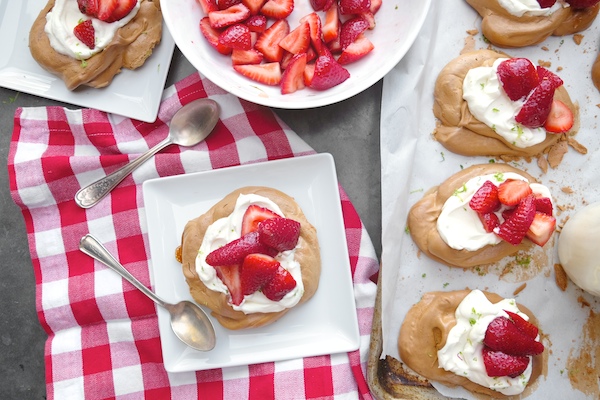 And tossed strawberries in honey, lime zest and Pimm's and the rest is history. I immediately ate three…and this is coming a person who isn't really a meringue lover. THEY ARE BONKERS. Fluffy, puffy, crunchy, chewy, carmel-like meringues! Did I mention that I put Pimm's in the strawberries?!?!
And we're off!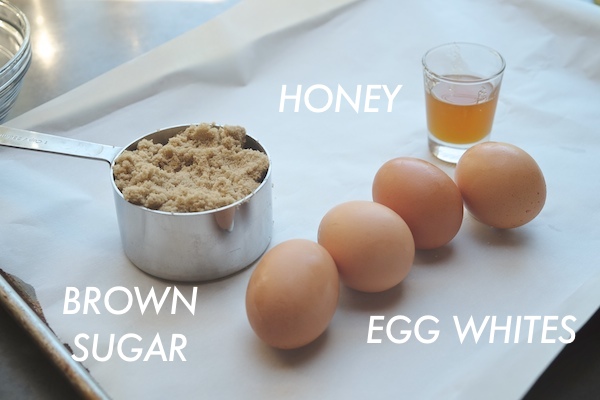 Let's separate the egg yolks. I like to use my hands. Sorry/not sorry.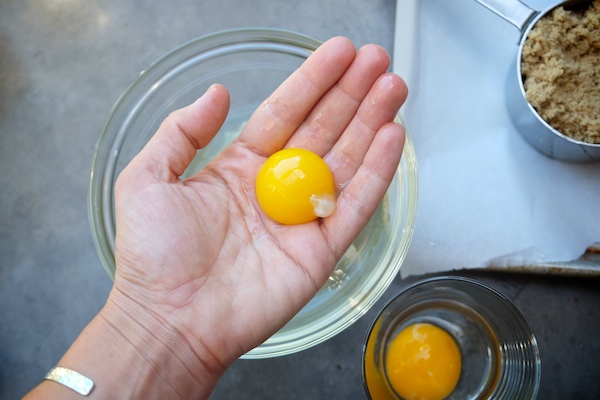 We're going to whip the egg whites and put the brown sugar up in.
I put the egg whites in my KitchenAid Mixer….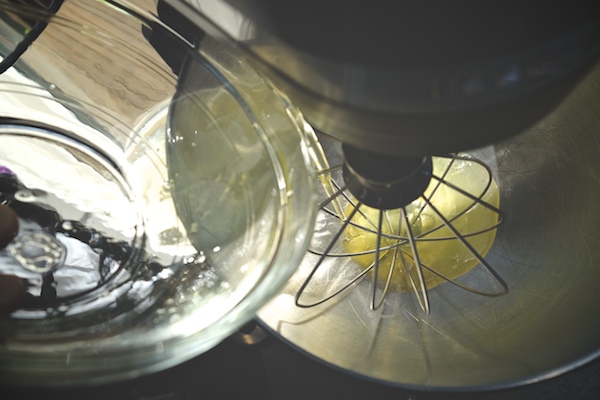 And then after a little bit in goes the brown sugar!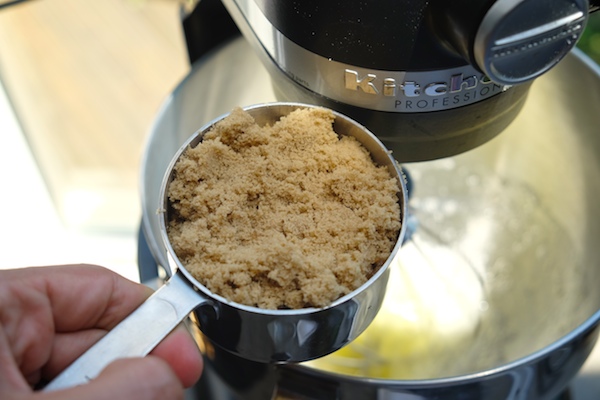 Fluffy perfection.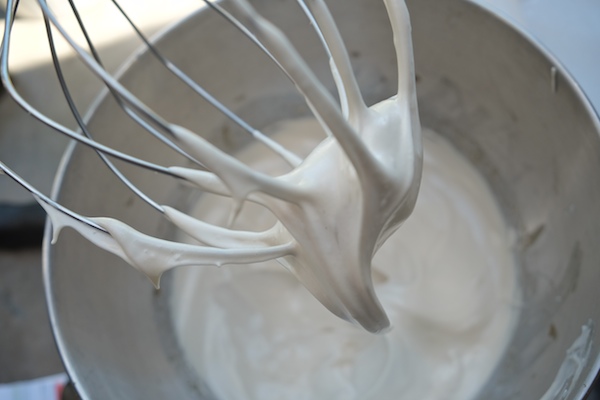 We swirl in a little honey. Not too much. We want a few swirls in the meringues!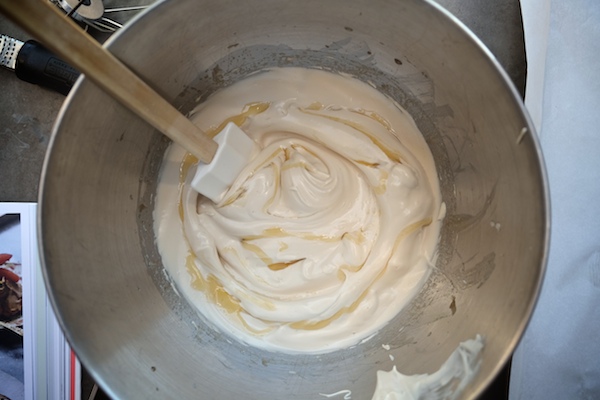 And we spoon out the meringues on a parchment lined baking sheet.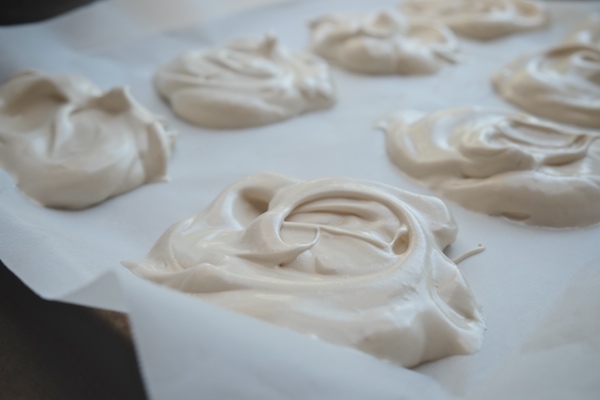 I love that they don't have to be perfect.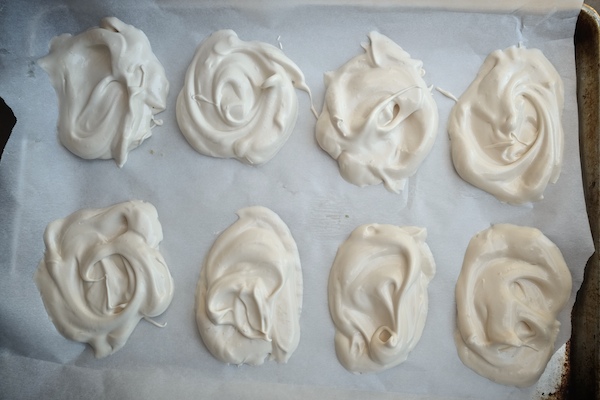 And baked! They look burnt but I assure you they're not!
The brown sugar has caramelized!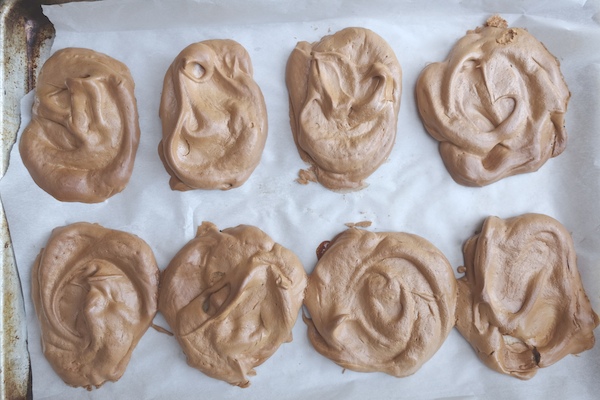 Now we're going to cut up strawberries and macerate them in a little Pimm's Liqueur, honey and lime zest.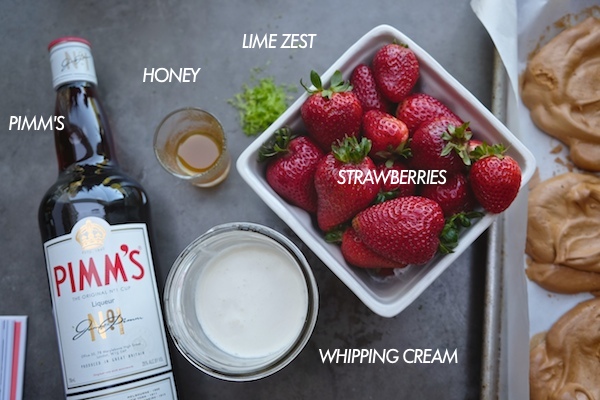 Honey + Pimm's.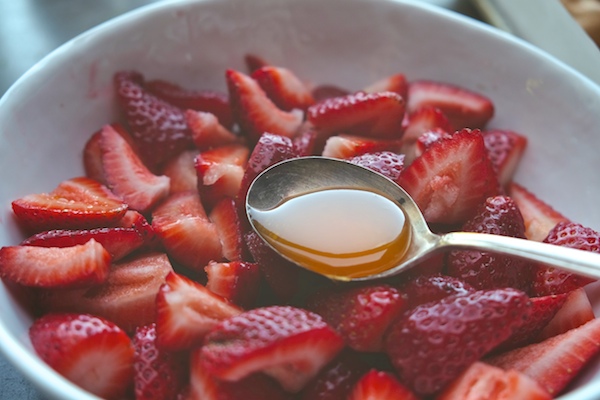 Lime Zest! Let it sit for 15-30 minutes.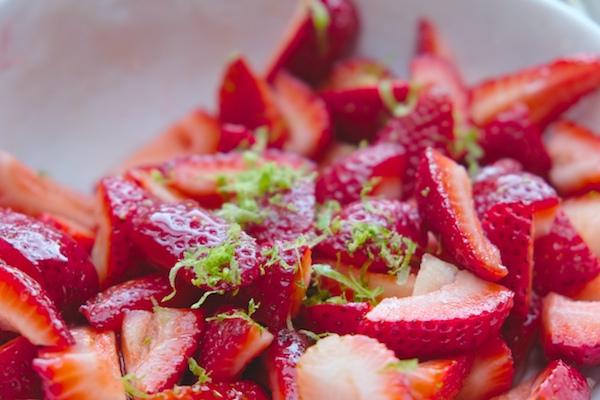 You can do the whipped cream in a jar trick if you'd like! Or beat the whipped cream with a KitchenAid.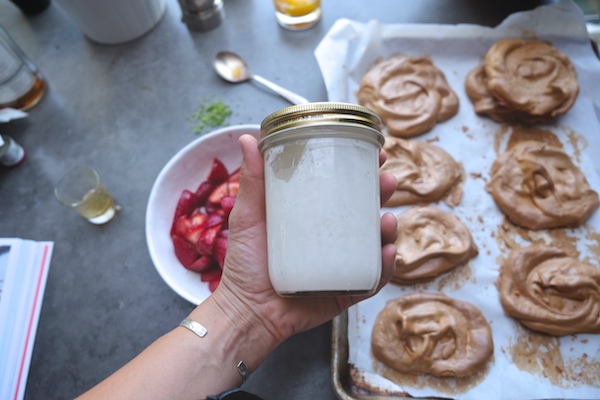 I burned a lot of calories here….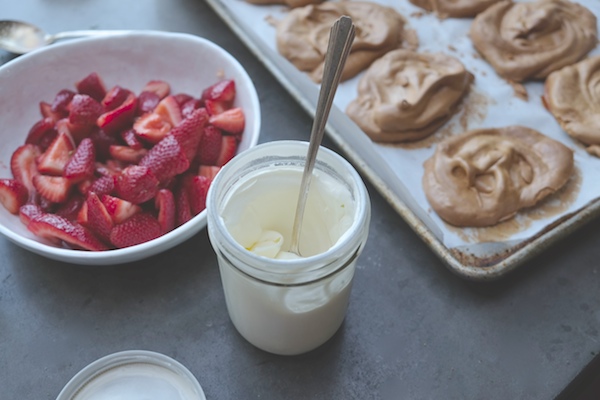 We top the whipped cream on the meringues. Add a little bit of lime zest….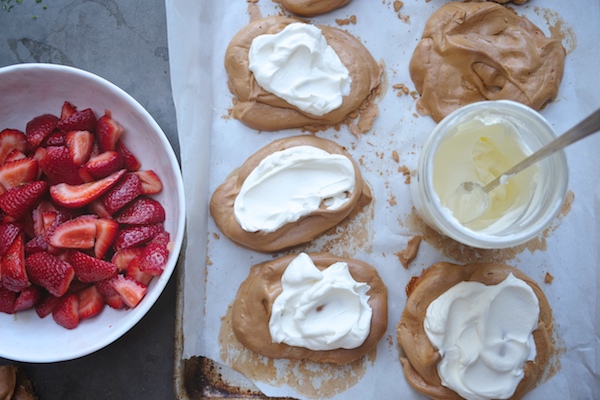 Now we add the strawberries….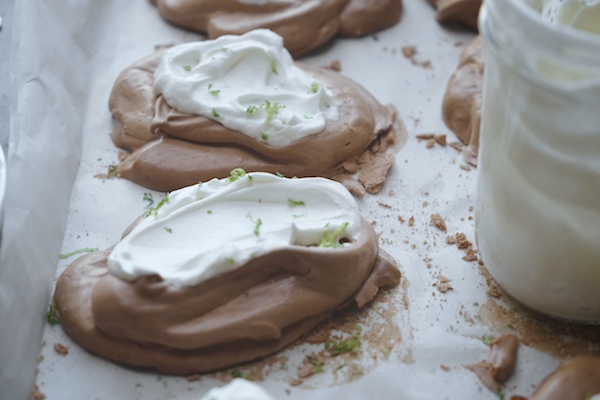 So pretty!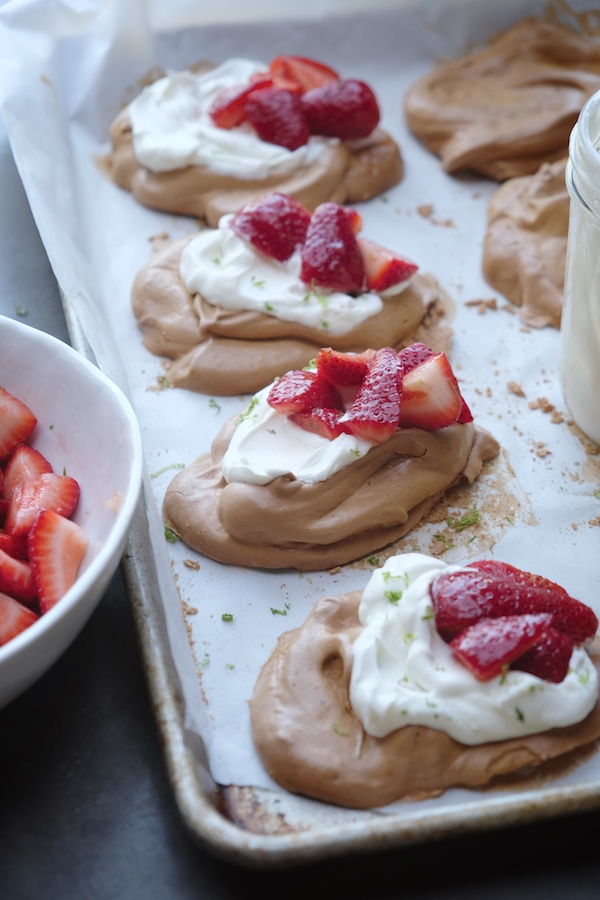 And we're ready to dive right in.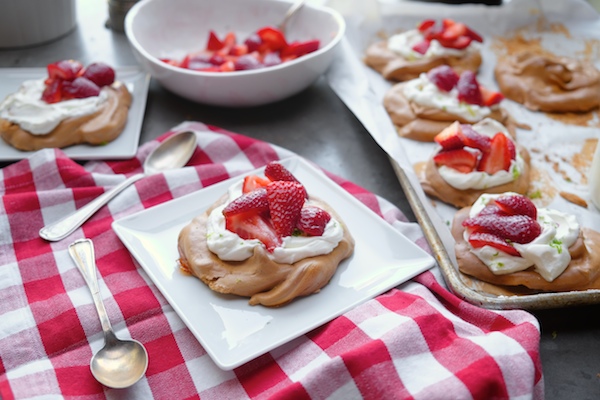 With the warm weather season approaching, these would be a perfect addition to a Summer feast. Meringues can be made in advance and the whipped cream and strawberries can be done a half hour before serving.
Brown Sugar Meringues with Strawberries & Cream

recipe adapted from A Modern Way to Eat

serves 8

for the meringue

4 egg whites
1 scant cup light brown sugar
2 tablespoons honey

Preheat oven to 275F and line a baking tray with parchment paper.

Put the egg whites into the bowl of an electric stand mixer and whisk until stiff peaks form. Gradually add the sugar while mixing on high speed until the mixture is thick and glossy. It's ready when you can pinch the mixture and not feel any granules of sugar. Fold 2 tablespoons of the honey, leaving some ripples through the mixture.

Spoon into 8 mounds on the baking tray and bake for 1- 1/2 hours (depending on how chewy you like your meringues–less time means chewier middles). The meringues are ready when they are set and light to pick up. Set aside to cool.

for the strawberries & cream

1 cup heavy whipping cream
strawberries, quartered (about a pint)
2 tablespoons Pimm's Liqueur
1 tablespoon honey
1 heaping tablespoon lime zest, plus more for serving

Place cream in a jar. Put the lid on and shake until cream has thickened into whipped cream. Alternately you can mix the cream with a hand mixer/or KitchenAid until cream has thickened. In a medium bowl, toss strawberries with Pimm's, honey and lime zest. Let marinate for 30 minutes.

To serve the meringues, place a few dollops of whipped cream on the top of each meringue. Sprinkle extra lime zest on top of whipped cream followed by a large scoop of the sweetened Pimm's strawberries. Serve immediately.