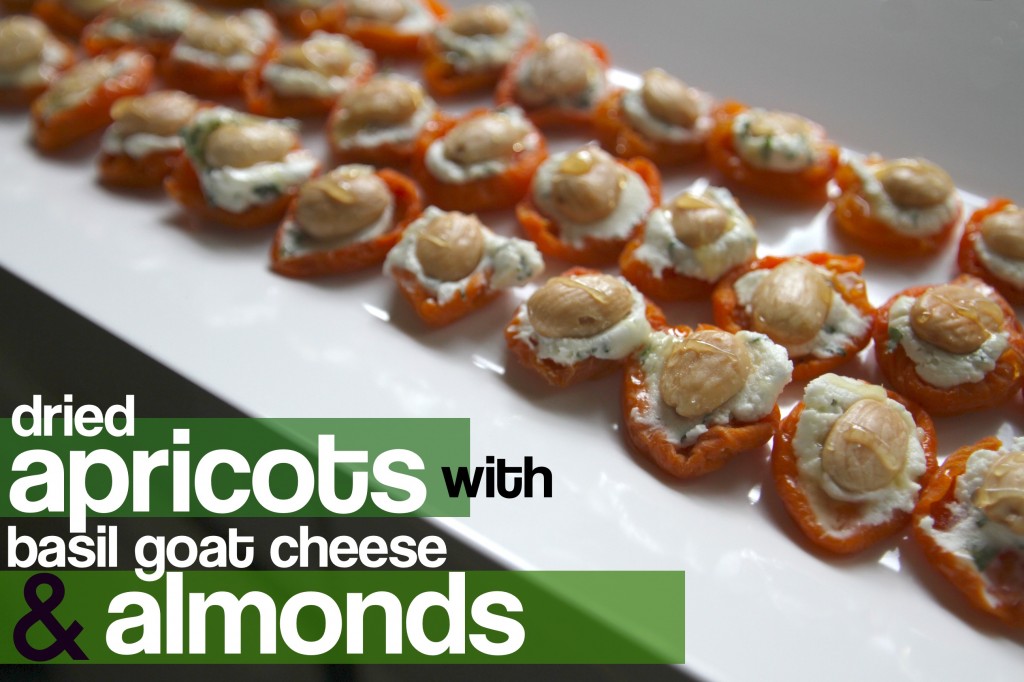 A long time ago I told my mom that I'd like to be a caterer and she immediately talked me out of it. I thought that my love for making food in assembly lines, piping things with pastry bags and my passion for all things filo dough & puff pastry would be enough. Then she reminded me of how I'd have to stand on my feet for 8+hours and then someone else told me how much packing up and moving was involved in the life of a caterer. Dang. Maybe I just want to be a catering company's quality assurance tester? Yeah! I'd be really good at it.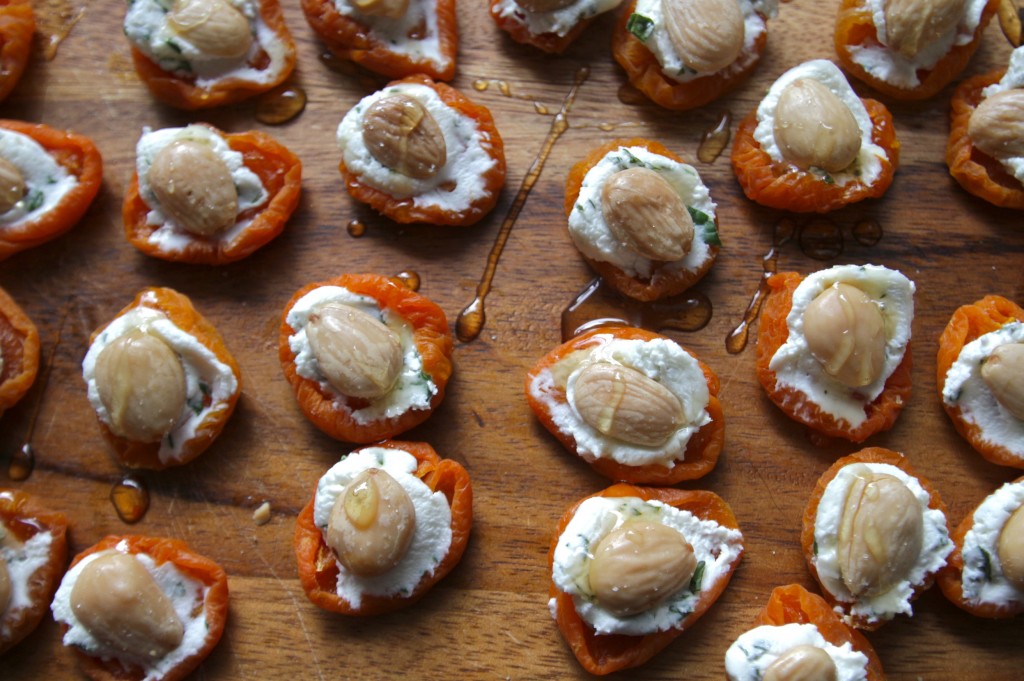 This recipe has been on my radar forever. I had a Christmas party to attend and whipped up these beauties in absolutely NO time. They're fun, colorful, bite sized and uber fancy. Don't you just love the sight of little appetizers lined up on a tray? I sure do…
And we're off!
Line up the almonds for your future assembly line.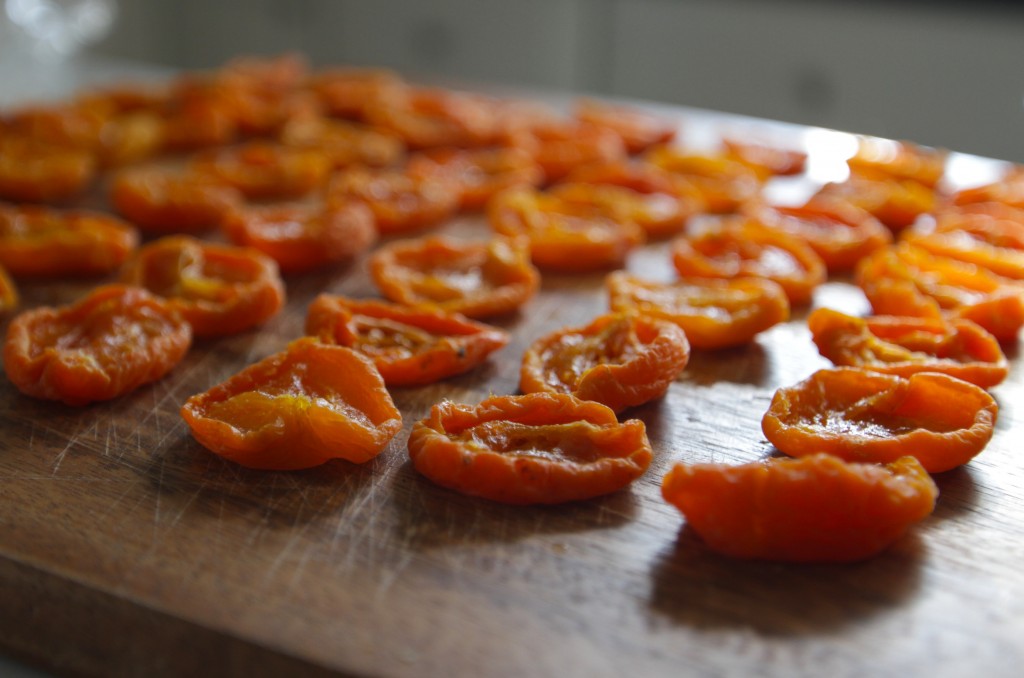 Gather the rest of your ingredients.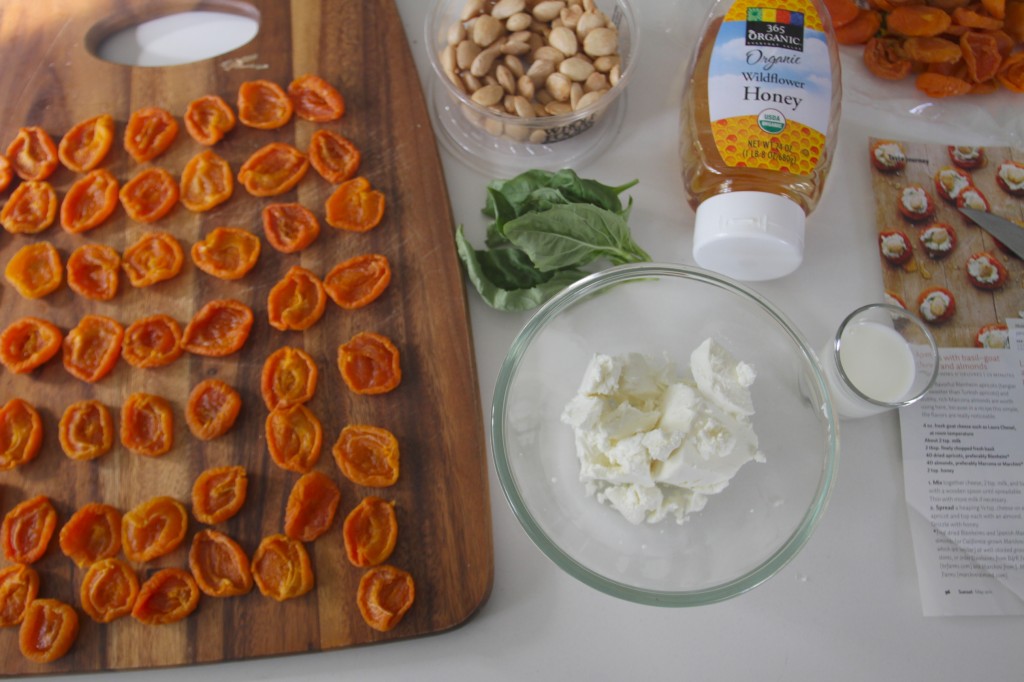 Pour a little milk in the room temperature goat cheese.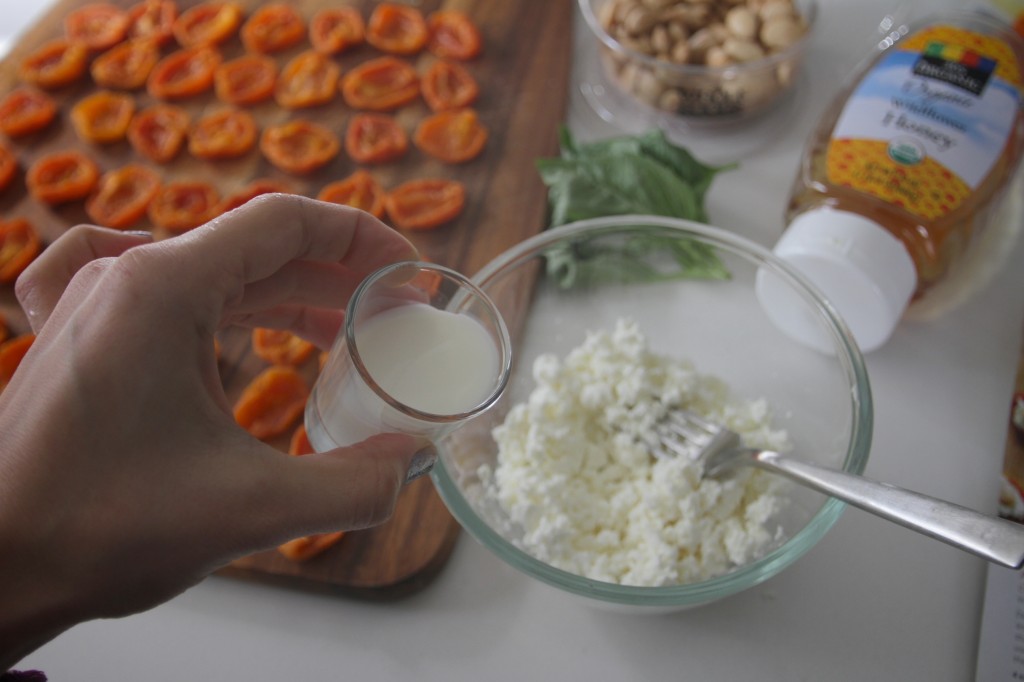 Stir! Chop up basil and stir it in.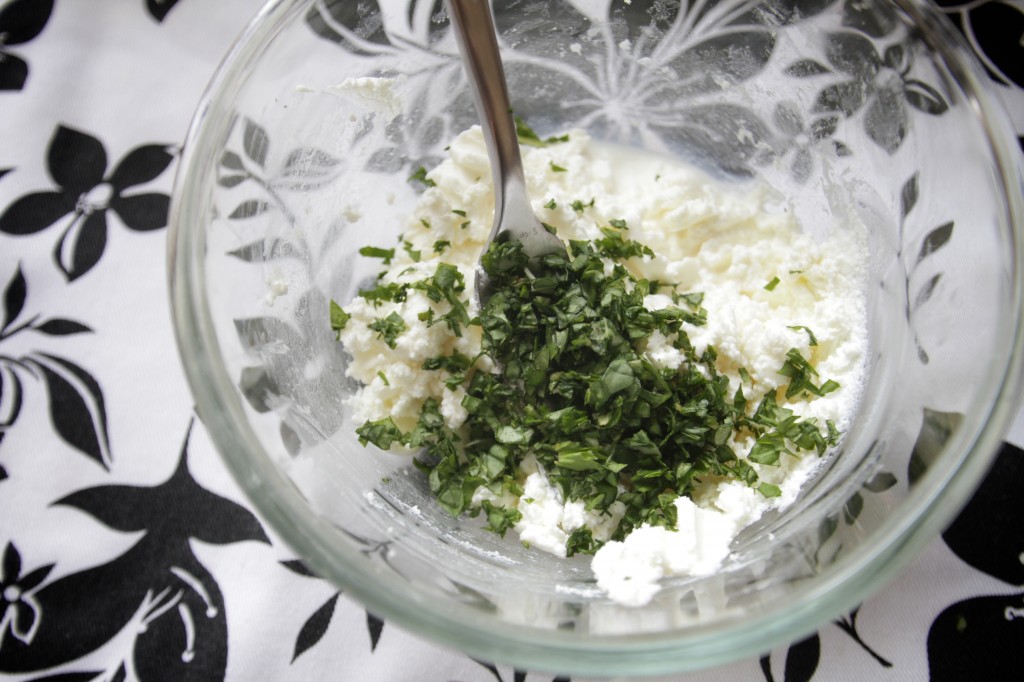 Put the goat cheese mixture in a sandwich bag. Cut the tip off with scissors. Instant pastry bag!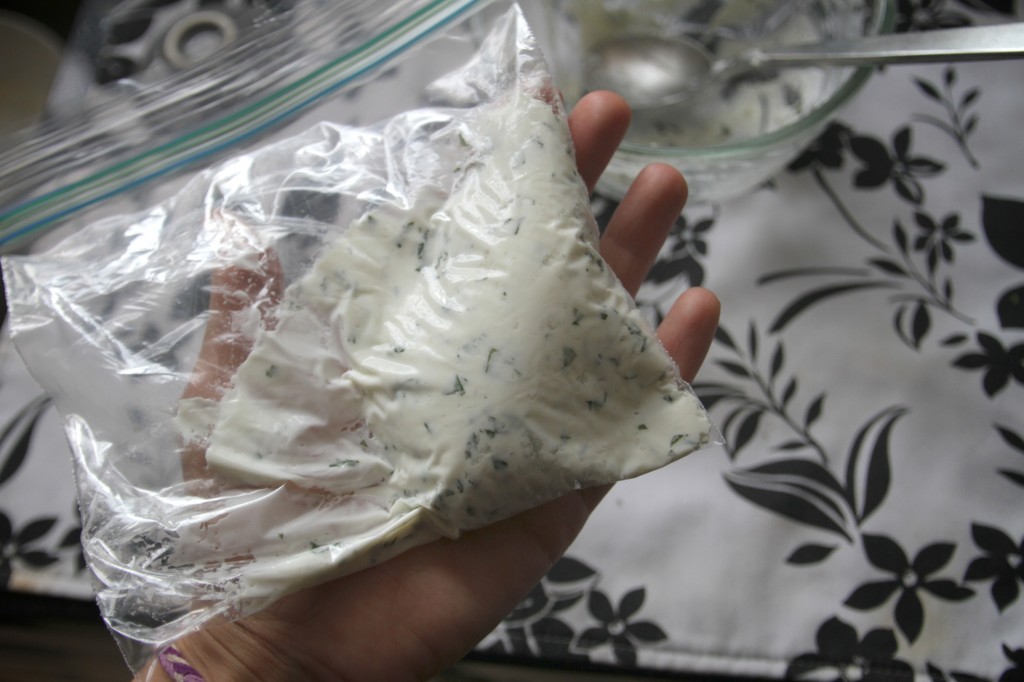 Pipe the basil goat cheese onto each apricot.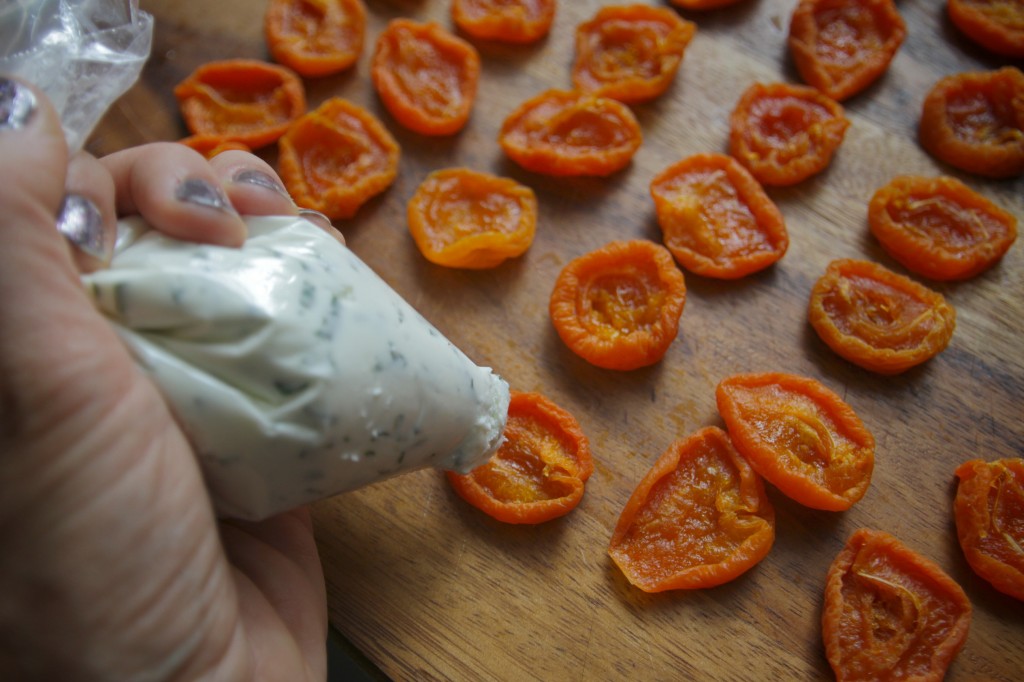 Push a Marcona almond on top of each apricot.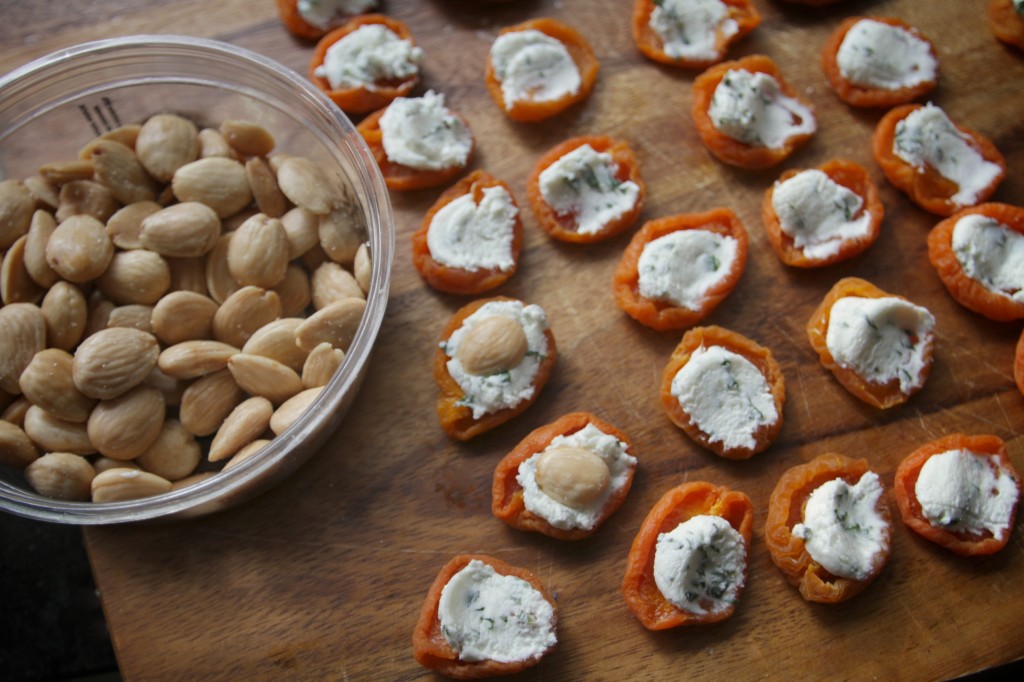 When you're ready to serve, drizzle honey on top.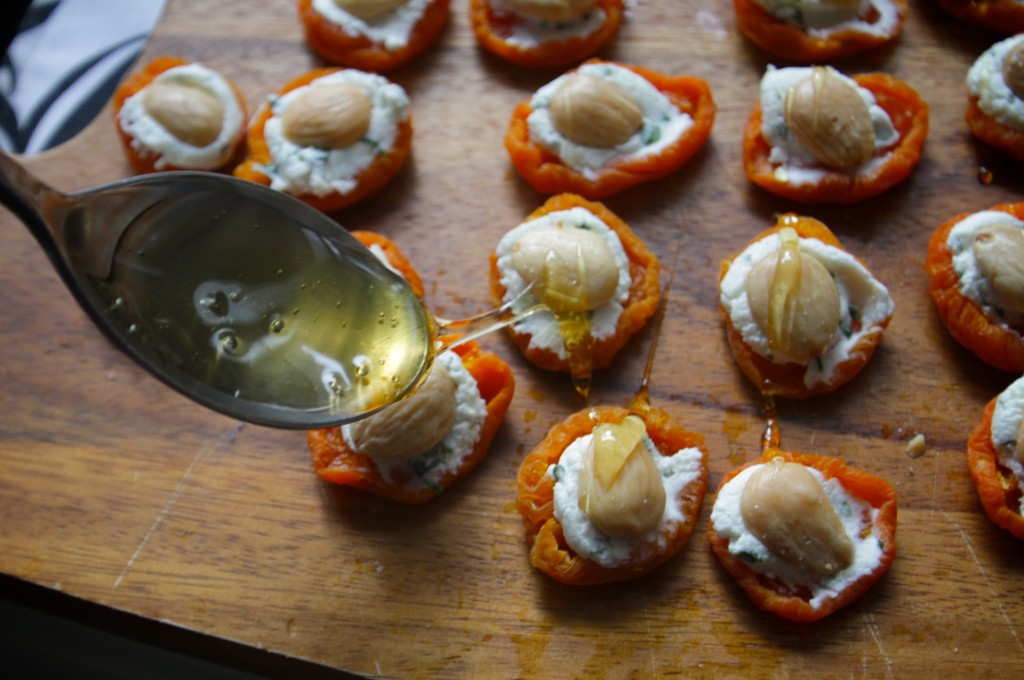 Put them on your serving tray….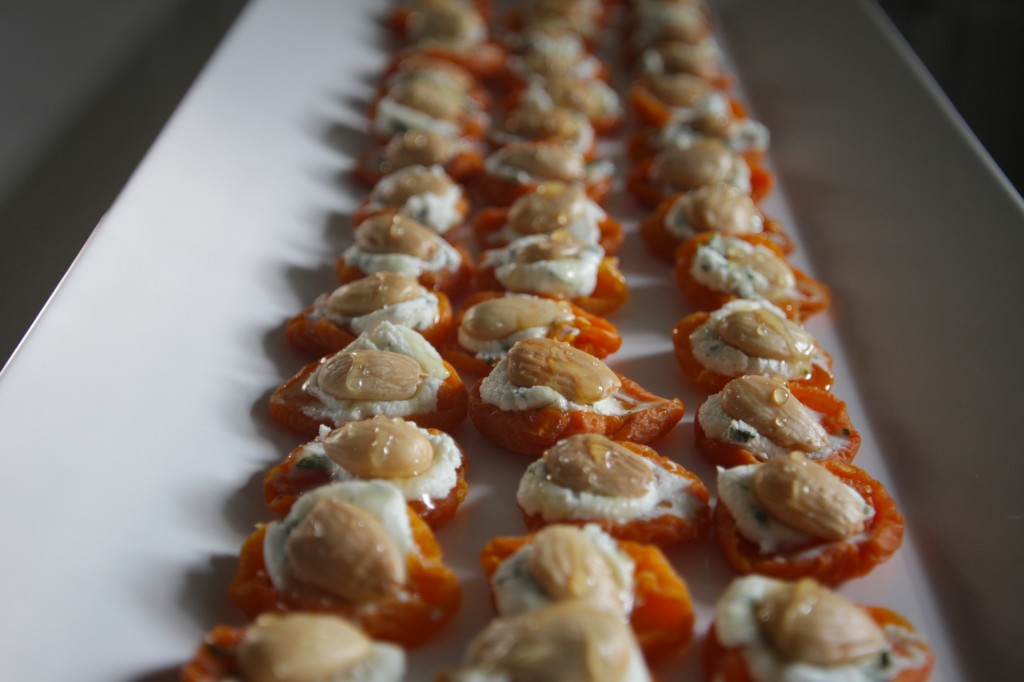 And watch them disappear!
Apricots with Basil Goat Cheese & Almonds

makes 40
(recipe from Sunset Magazine)
4 ounces fresh goat cheese, at room temperature
2 teaspoons milk
2 tablespoons finely chopped fresh basil
40 dried apricots, preferably Blenheim
40 Marcona almonds
2 teaspoons honey
Mix together cheese, 2 tsp. milk, and basil with a wooden spoon until spreadable. Thin with more milk if necessary.
Pipe a heaping 1/4 tsp. cheese on each apricot and top each with an almond. Drizzle with honey.