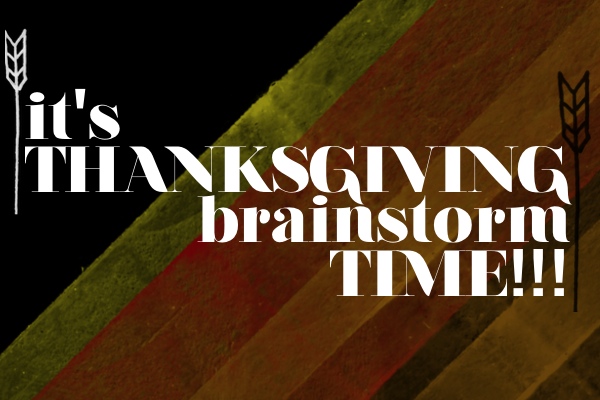 I'm gearing up to host my first Thanksgiving next week so it's BRAINSTORM/CRUNCH TIME. You with me?!
Let's brainstorm!

Thanksgiving wouldn't be thanksgiving without my mom's Baked Artichoke squares. The best part is that you can totally make these the night before & reheat.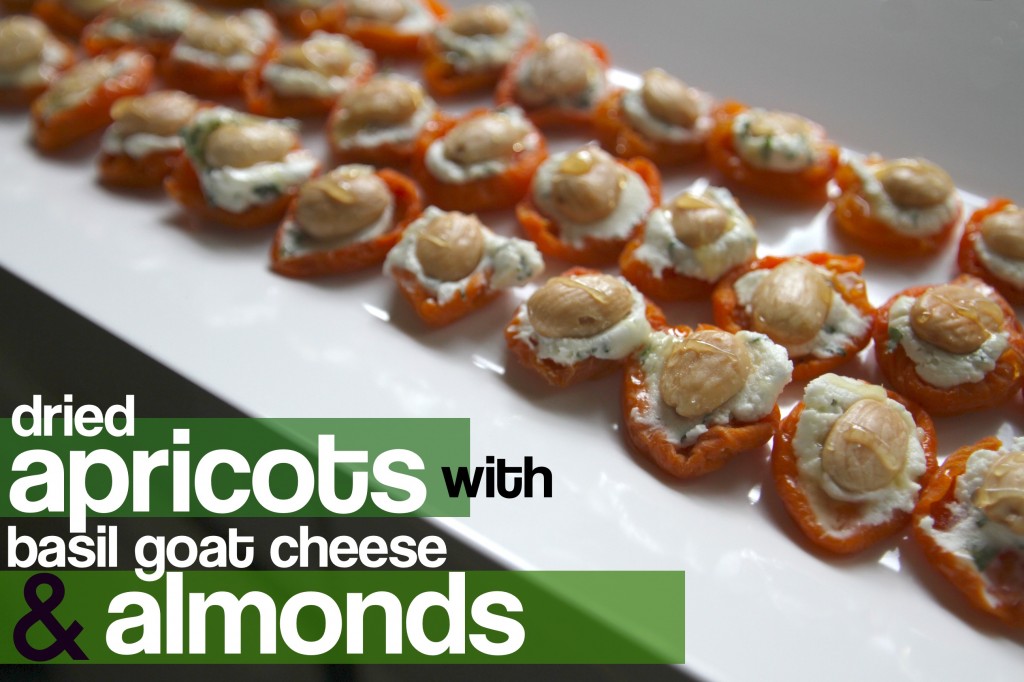 Apricots w/ Basil Goat Cheese & Almonds
Don't they look pretty?!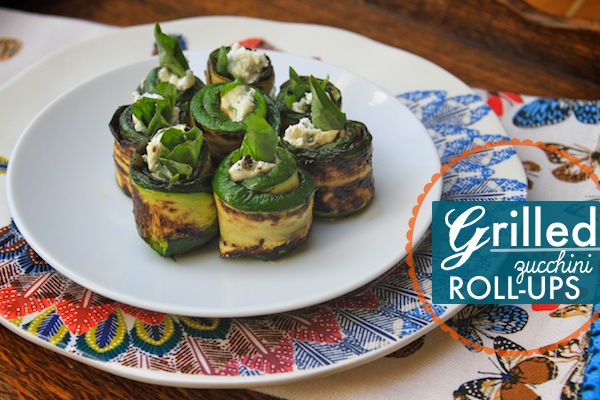 Another on you can make the night before. You could also try this with eggplant if you're into it.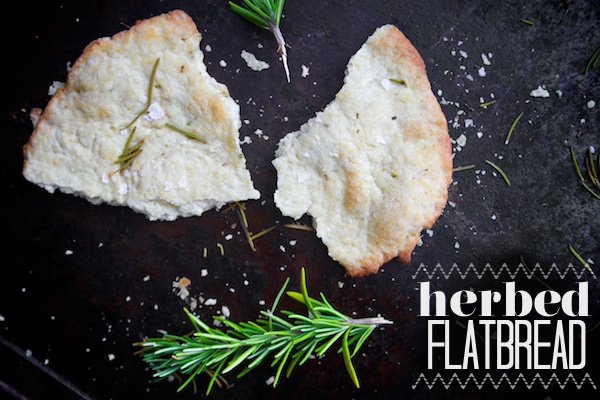 Serve this with a cheese plater and you're golden!
So simple yet BOLD. People will be touched at your effort…they don't have to know it's easy!
Who doesn't like a bowl of spiced nuts?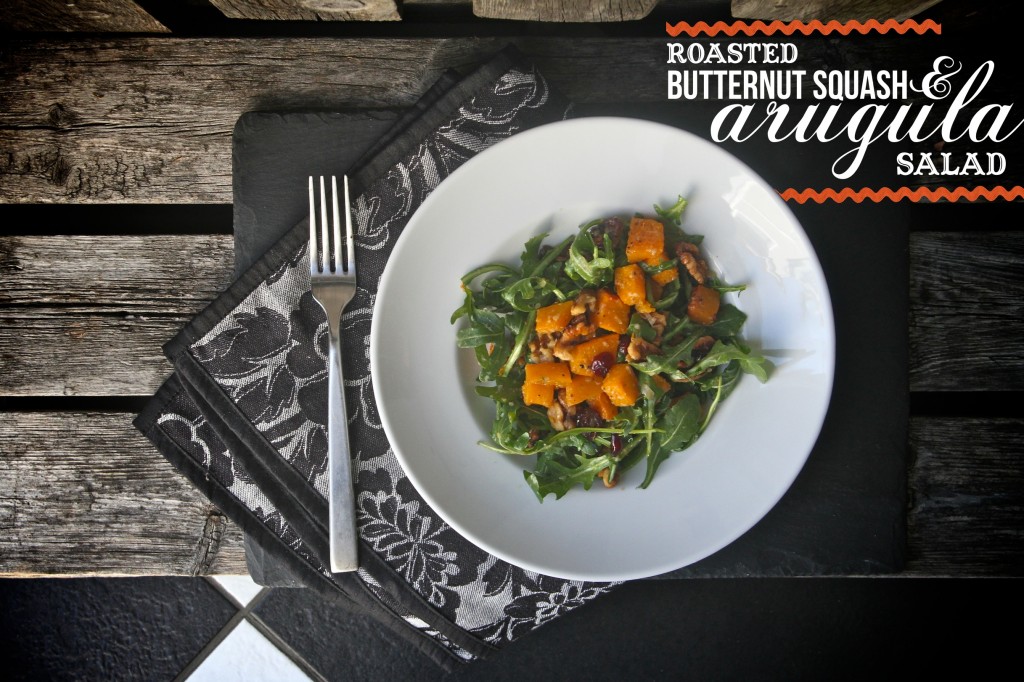 Roasted Butternut Squash & Arugula Salad
If you're looking for an awesome/unique salad, this one is your winner!
I mean…just DO IT.
Roasted Brussels Sprouts & Butternut Squash
You're guests will love this combo! There's cranberries up in it too!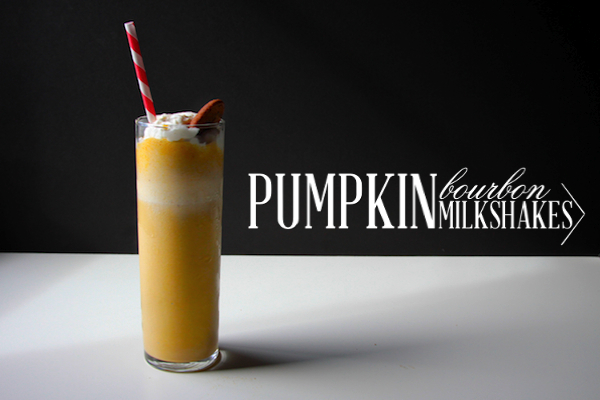 You could serve these milkshakes in addition to your dessert. Imagine them in mini glasses. Perfect!
It's clove season! Let's warm up the holidays with a nice clove/sugar rimmed cocktail.
Holiday parties should have signature cocktails, don't ya think?
Something for the kids if you take out the bourbon and something to make your old Aunt Bessie tolerable if you feel like adding bourbon.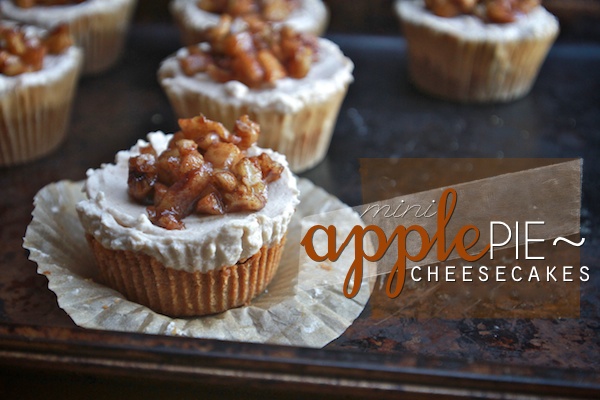 Thanksgiving doesn't have to always been about pie! You can make cheesecakes!
It's like pumpkin pie in a cup!
Imagine scoops in little glasses…served with a dollop of whipped cream & some pralines. OMG.

Pumpkin Cake with Brown Butter Icing
You could easily turn this recipe into cupcakes. Your guests will LOVE the brown butter icing & moist cake.

You just gotta. This one has a gingersnap crust! It's light/ fluffy and you don't have to bake the final pie.