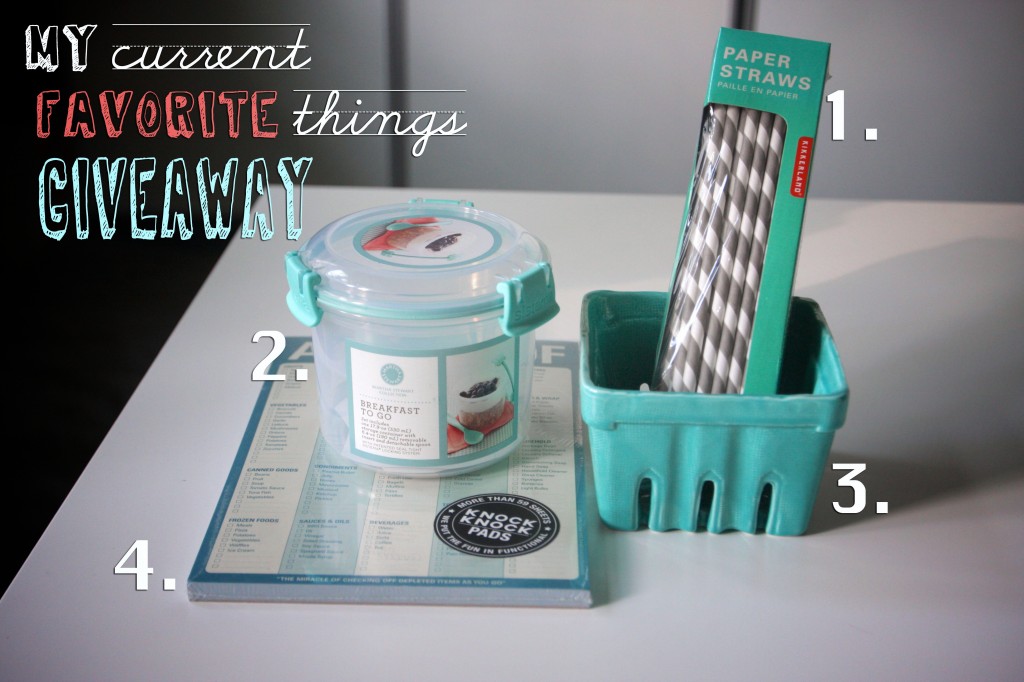 I had fun putting together my first giveaway a few months ago and since then I've collected a few fun/ useful things for another round! ARE YOU READY?!
1.  Kikkerland Gray Paper Straws. Aren't they pretty?? They help fancy up your beverages! I've been using these a lot lately. They are really nice if you want your swanky cocktail to stand out! Bonus-they're made out of paper so throw them in your recycle bin when you're done. I should note that they're sturdiest paper straws I've had. No soggy paper straws for you!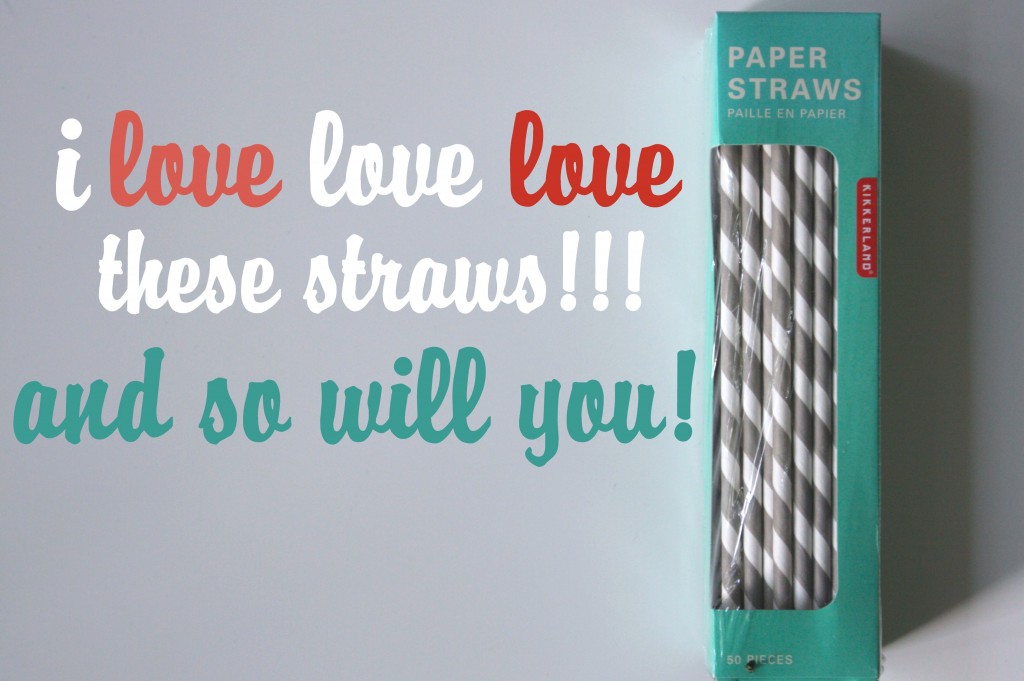 2. Breakfast- To- Go container from Martha Stewart for Macy's. In this little container, you can put granola, yogurt & berries and take it on the go with you! Your granola will stay nice and crunchy because it won't touch the yogurt until you're ready to eat it! The best part is that there's a little spoon included in the container! My only complaint is that it's not bigger! But I guess it's all about portion control. Whatever that means….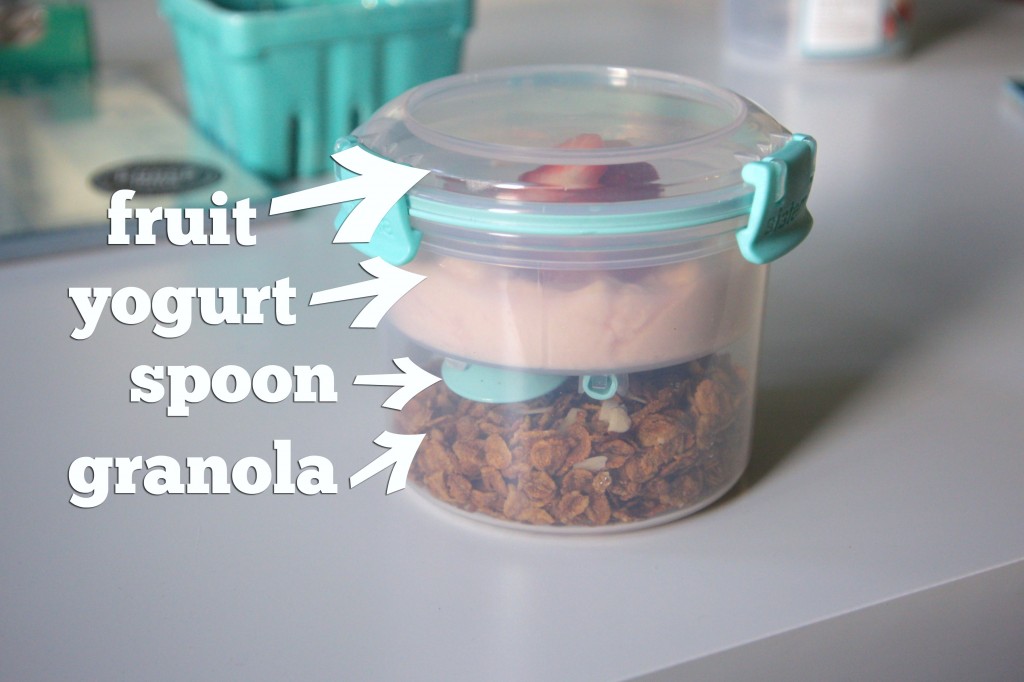 3. Ceramic Berry Container from Anthropologie! Do I need to say more?? See it in action here! When I'm out of berries, I keep my garlic in it. Nothing makes 4 heads of garlic look pretty like this little ceramic container!
4. The Perfect Grocery Shopping List by Knock Knock Pads. This is a LIFE SAVER! This notepad has many good categories for shopping including: Fruits, Vegetables, Canned Goods, Deli, Breads, Frozen Foods, Condiments, Snacks Meat & Fish, Dairy, Pasta, Baking, Pet Items, Household, Paper & Wrap….There's also room to write extra items that I might need….like parchment paper, paperclips & a nail file for when I'm trying to be Macgyver!  I always carry a few sheets in my purse so I can come up with a list on the go! It also has a magnetic backing so it hangs nicely in my kitchen.
Casey has altered my notepad to say I'm ALL OUT OF love, I'm so lost without you…. (he's funny)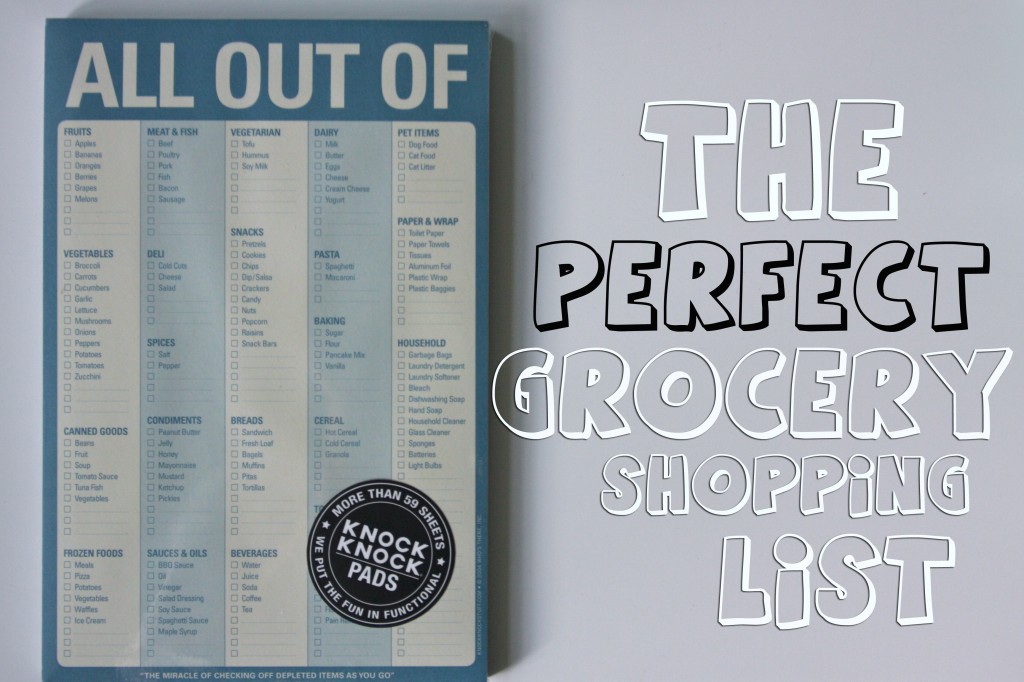 So there you have 4 of my favorite things right now. Want a chance to win them all?
Leave a comment below telling me…..
What your favorite snack is!
A winner will be picked at random next Monday! Good Luck!