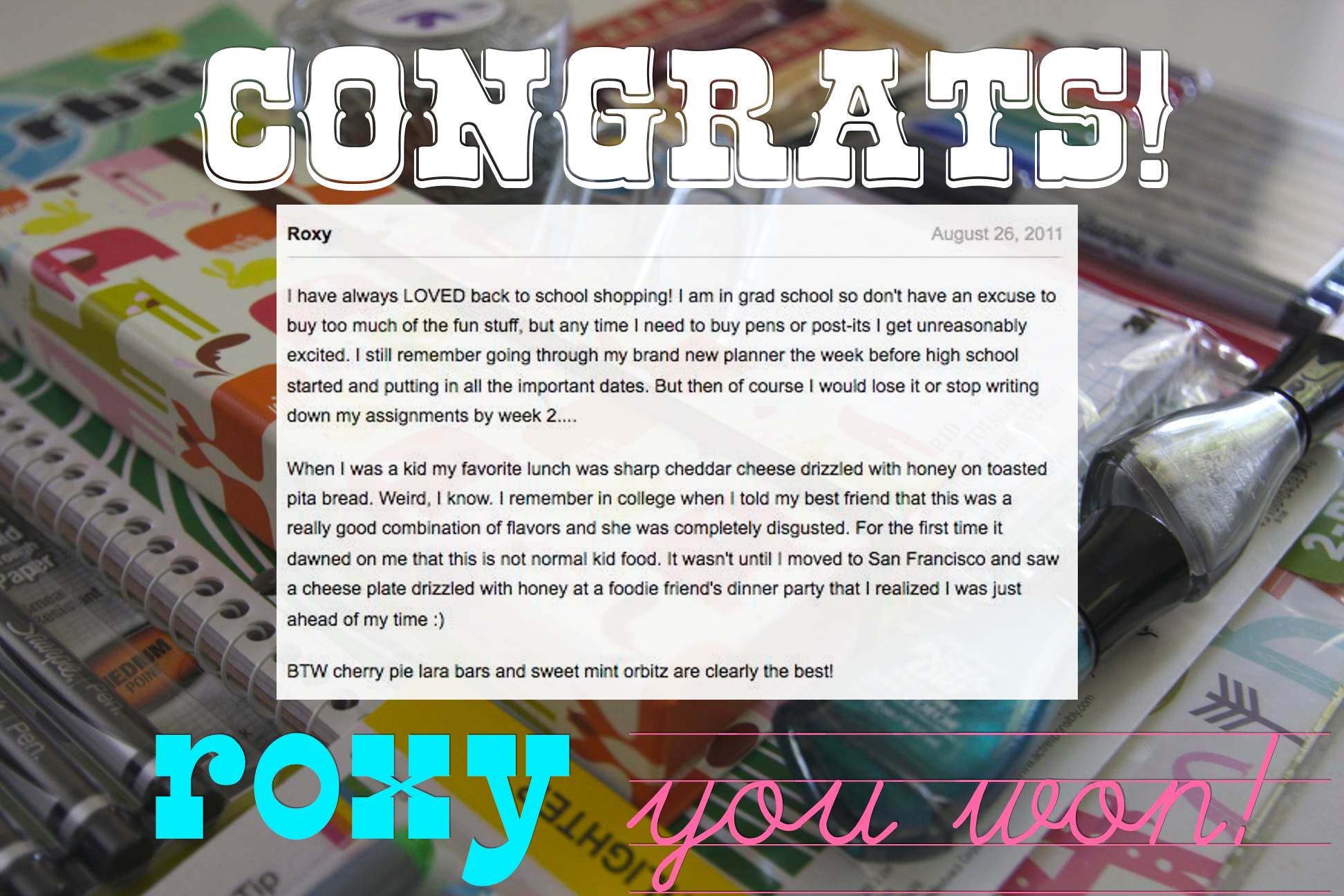 Thank YOU for entering my SCHOOL SHOPPING LIST GIVEAWAY! I absolutely LOVED reading your comments. Not only did you bring me back to my childhood, you gave me a few ideas for Cooper's lunchbox! Hooray for that.
I hope you enjoy your package, Roxy! I'm a huge fan of honey & cheese. Love that combo and yes, you totally were ahead of your time!
For the record, my favorite school lunch was a peanut butter & jelly sandwich on a sourdough roll.