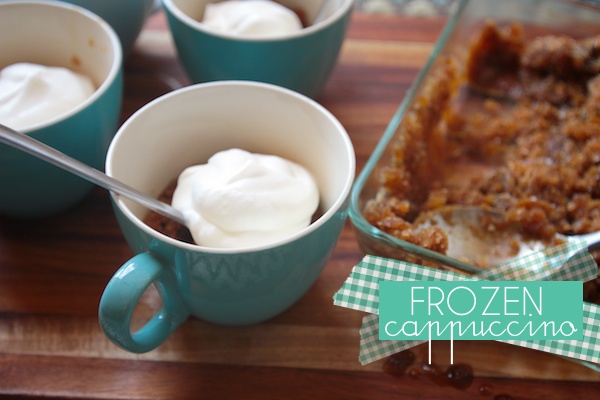 Deconstructed coffee ice cream. That's what this is.
Espresso, sugar and cream combine forces to make a simple frozen treat that will have people coming back for more.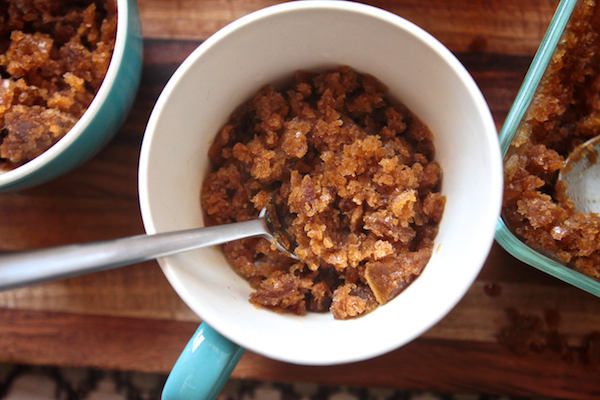 I can't imagine a better treat eaten under strings of outdoor lanterns on a warm summer evening. This is how I'd want to have coffee in the morning on a super hot summer day. Can you really blame me?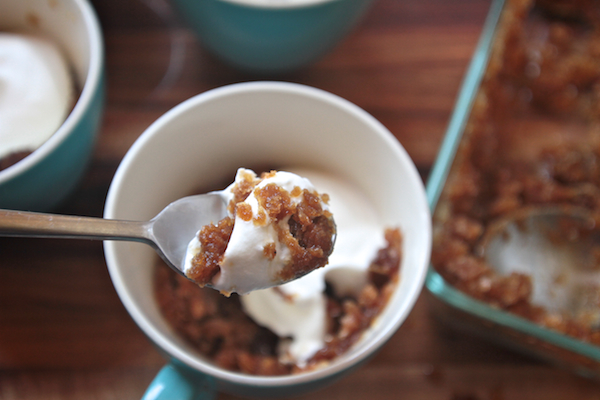 Hooray for three ingredient recipes. That's what summer living is all about!
And we're off!
Brew your espresso. If you don't have espresso, you can use instant espresso. Just make 2 cups worth. If you don't have instant espresso, I imagine really strong coffee would do the trick here.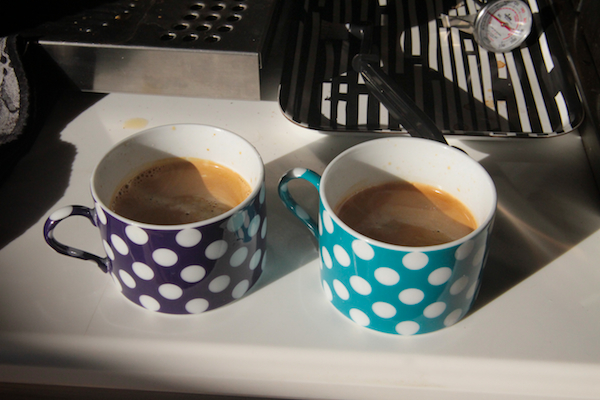 In a mixing bowl, mix your espresso with the sugar. Let it dissolve. It works really well if your espresso is hot.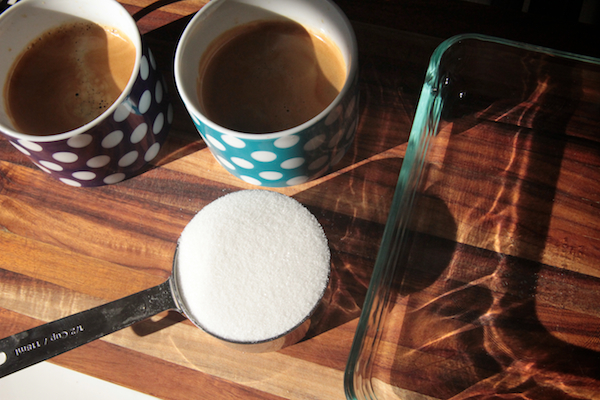 Pour the sugary espresso into a glass dish. I used a pie plate because I wanted my espresso to freeze faster.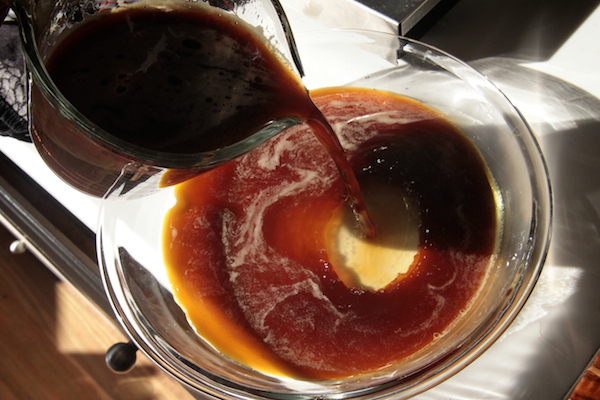 After about 6 hours in the freezer, it's set. You can do this overnight and prepare everything right before serving.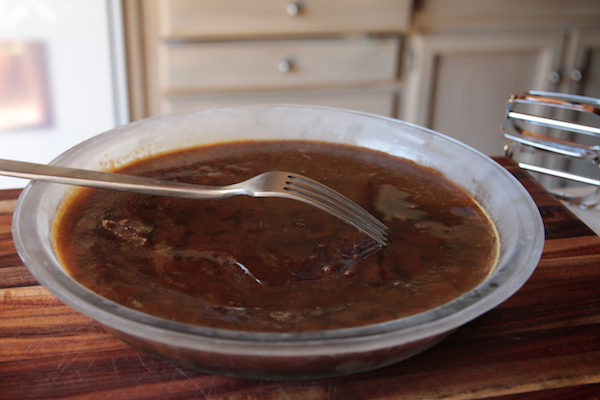 Scrape the espresso into a granita using a fork.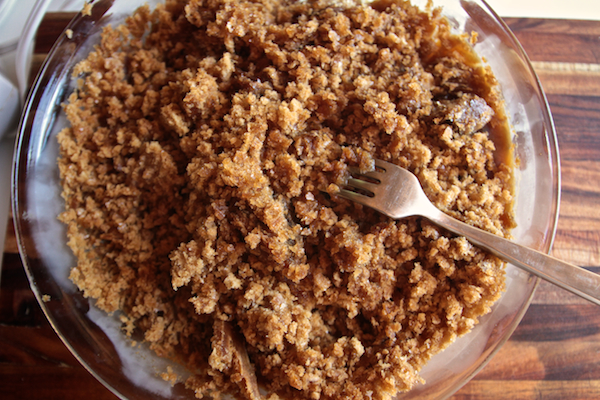 Make a little whipped cream. Don't whip it TOO much. We wanna simulate the froth of a nice cappuccino.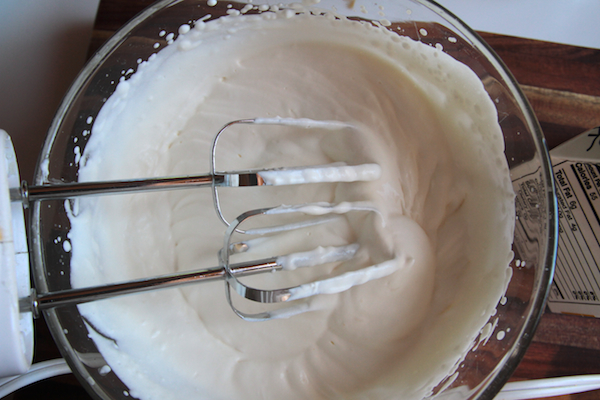 Get your dishes/cups/bowls ready.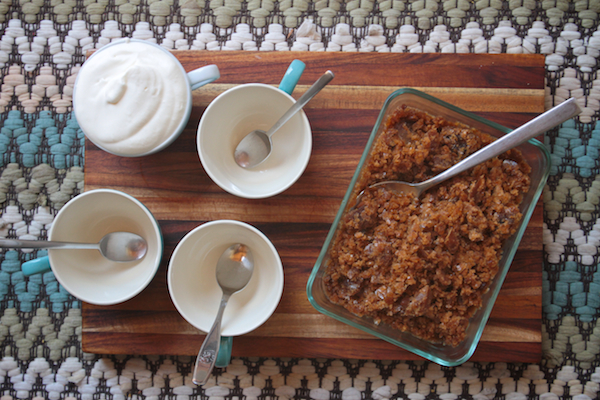 Put the granita in.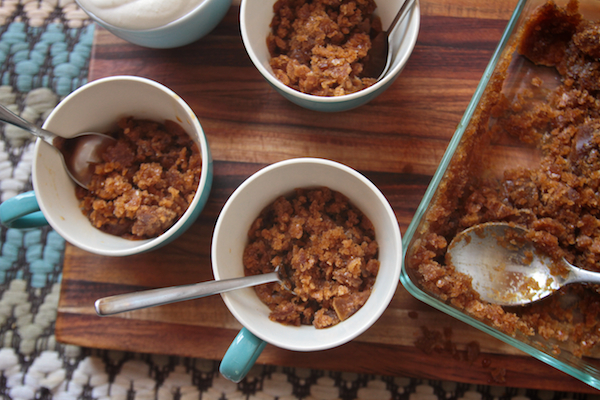 Add a dollop of whipped cream on top of each dish.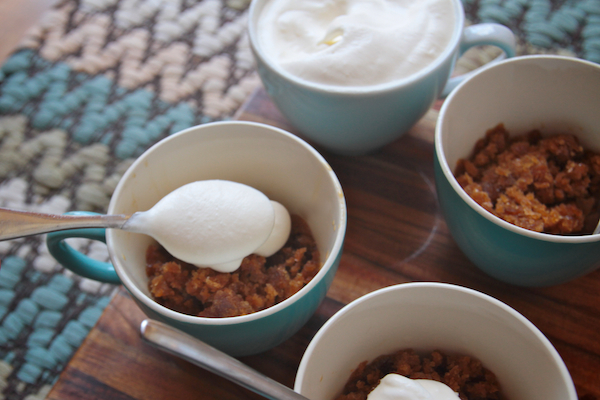 ENJOY!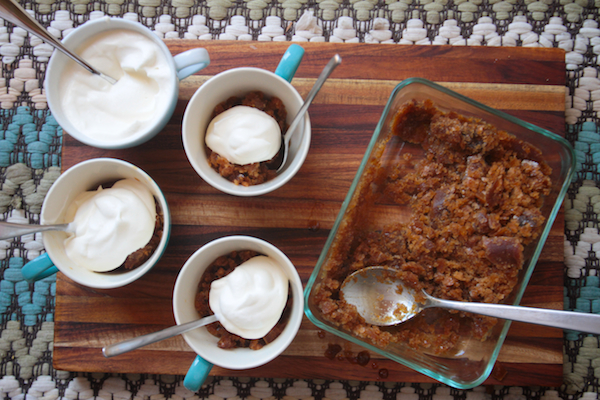 So simple. So satisfying. SO DELICIOUSLY EASY.
Want to jazz it up? Top the whipped cream with a little bit of fresh orange zest. How about reducing the sugar and adding a little homemade amaretto in?
Frozen Cappuccino

serves 4-6

recipe from Heart of the Artichoke by David Tanis

2 cups espresso coffee
1/2 cup sugar
1 cup heavy cream

Stir the coffee and 1/2 cup of the sugar together to dissolve the sugar,and pour the mixture into a Pyrex baking dish or other flat pan. Taste for sweetness. It should be rather sweet; add more sugar if necessary. Cover and put in the freezer for up to 6 hours or overnight.

When granita is set, pull the dish from the freezer and let it thaw a bit. When it's just a bit mushy, scrape with a fork. Then return the dish to the freezer until ready to serve.

Beat the heavy cream in a small bowl until just set. You don't want a stiff whipped cream for this recipe. Scoop the granita into small cups and top with a dollop or two of whipped cream.