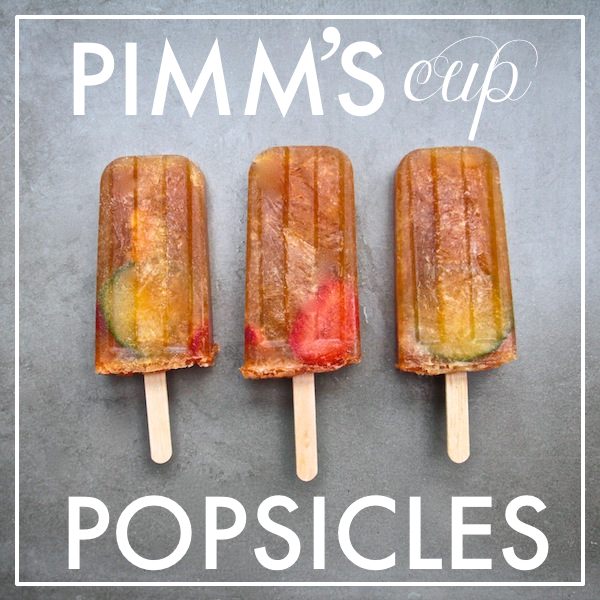 Aaaaaand the boozy popsicle journey continues with Pimm's Cup Popsicles. If you're a fan of the Pimm's Cup Cocktail, you'll love Pimm's Cup Popsicles! They're super refreshing and pack a ton of flavor. Cocktail on a stick!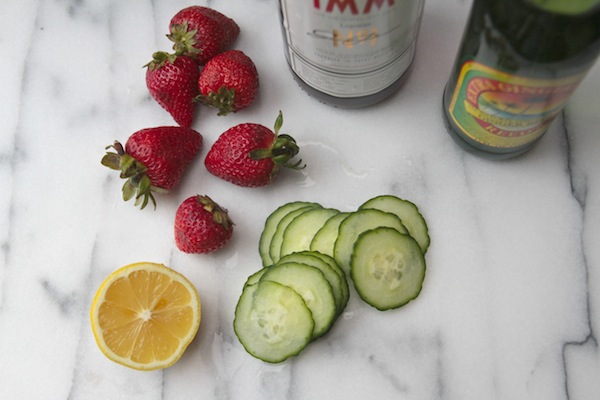 In this recipe, I added a few slices of cucumber & strawberries to the pop. So at the very end, you get a nice little frozen treat. I also used Ginger Beer because that's what I had in our fridge. You may use ginger ale if you please! If you're wanting to mask some of the booze and make it sweet a simple syrup will do the trick. Maybe even a mint one…oooh!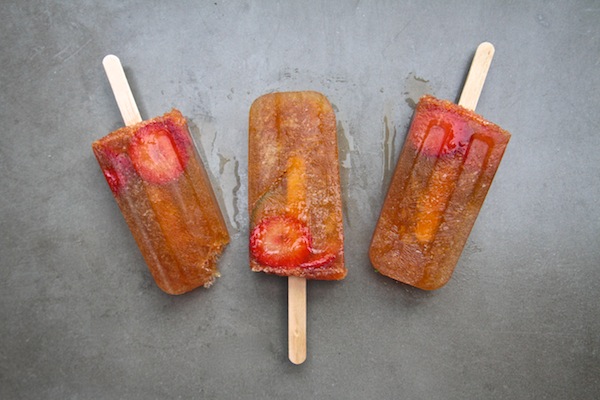 And if you don't have popsicle molds, make a simple granita!
You can see how to do it with this delicious Frozen Cappuccino recipe I made last summer. I imagine it to be like a grownup slushee. Mmmm.
And we're off!
It's simple! Here are the ingredients. Water is missing in this equation.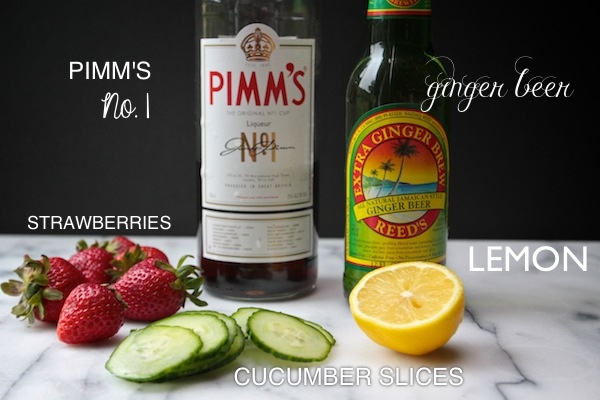 Mix Pimm's No. 1 with FLAT ginger beer and water. (Just open your ginger beer the night before & pop it in the fridge)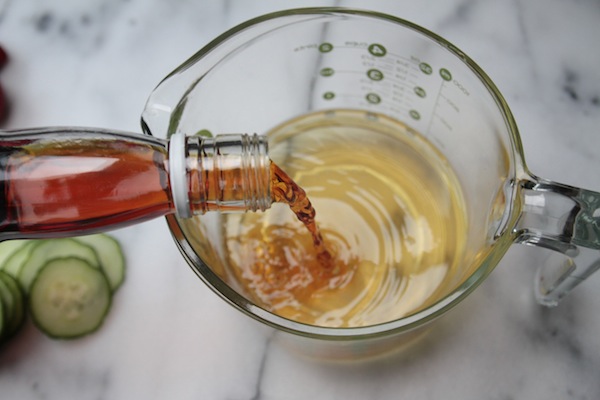 Squeeze a little lemon in there. One or two squeezes is just fine.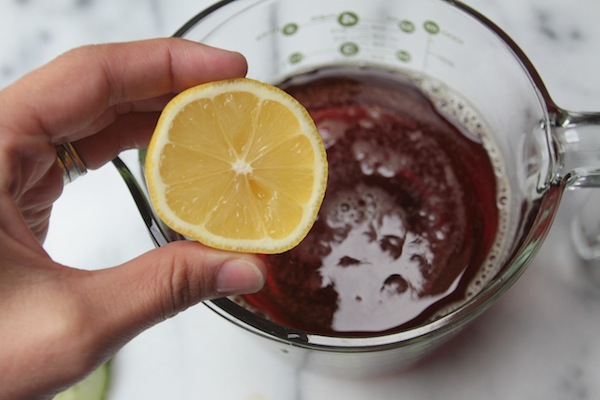 Put a slice of cucumber on the bottom of each popsicle mold & add a few slices of strawberries too.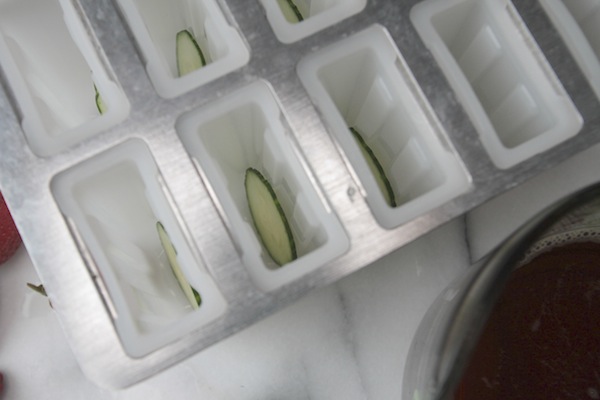 Fill each mold with the cocktail mixture.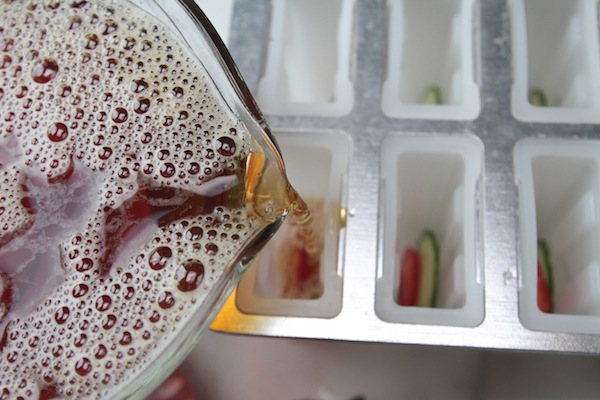 Freeze for about an hour & a half .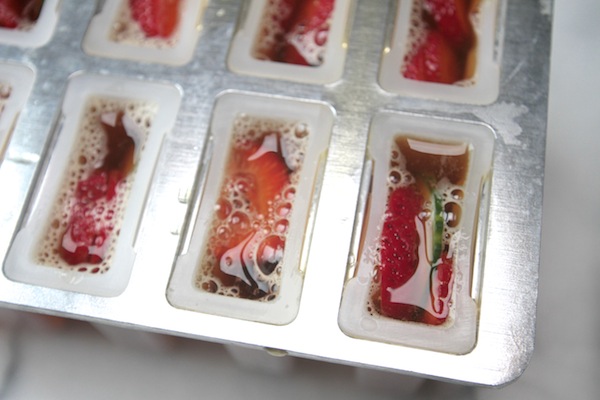 And then add in the popsicle sticks.
Freeze for about 6 hours, or until fully set. Bust into those!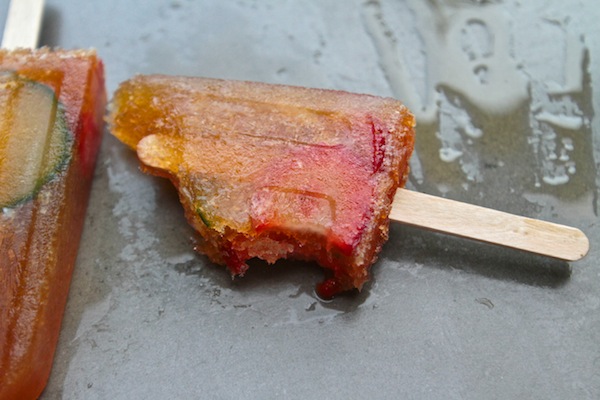 Nothing like making a popsicle out of one of your favorite cocktails!
For more boozy popsicles, try these Boozy Frozen Peach Pops & Pina Colada Pops!

Pimm's Cup Popsicles

makes 10-12 popsicles

1 1/4 cups Pimm's No. 1
1 12 oz. bottle flat Ginger Beer
1/2 cup water
a squeeze (or two) fresh lemon
4-5 strawberries, hulled & thinly sliced
10-12 cucumber slices

Mix Pimm's with flat ginger beer and water. Squeeze fresh lemon into the mixture and set aside. Place sliced cucumber & a few strawberry slices into the bottom of each mold. Top each mold with Pimm's mixture and freeze for 1 hour. Pull popsicles from the freezer and put the popsicle sticks in place. Transfer popsicles back into the freezer and freeze until firm, 6-8 hours or overnight.