Here's what this past week looked like.
Bed time contemplation.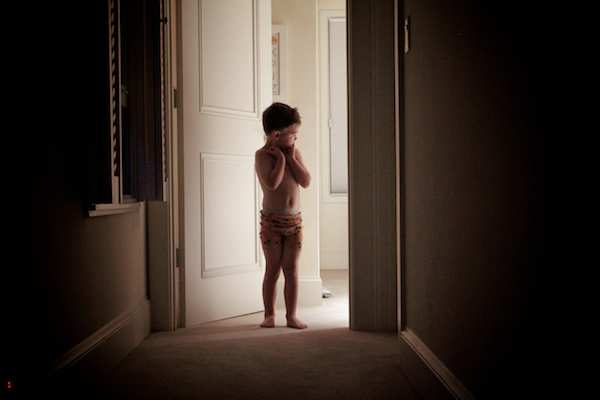 Afternoon light in the new office. I almost typed prison!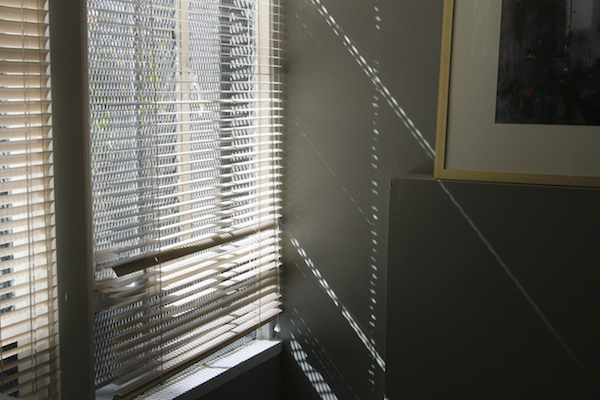 I was looking at this picture on my computer waiting for it to sharpen. Uhh. It's just blurry.
But I like it. My kid is getting tall.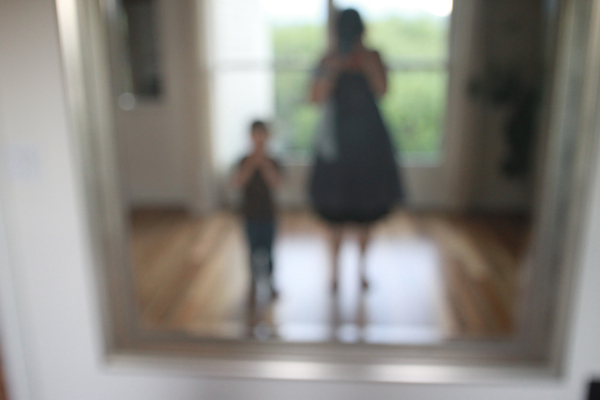 Pretty lettuce greens.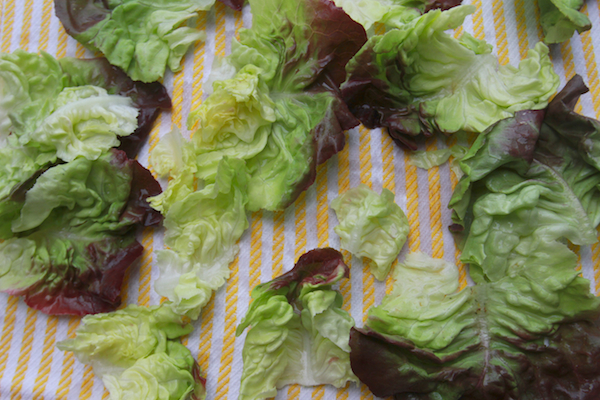 Made into a salad with avocado, sunflower seeds & a balsamic dressing.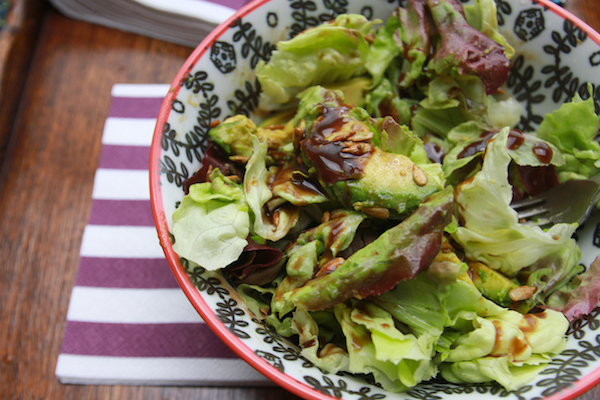 We had the most amazing cloud days this week.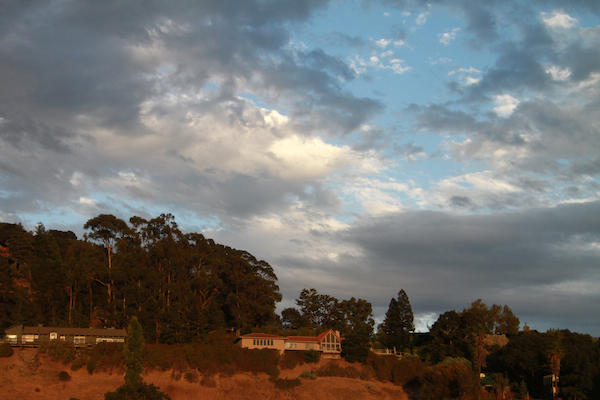 And one day the sunset was so insane. There's a rainbow in there.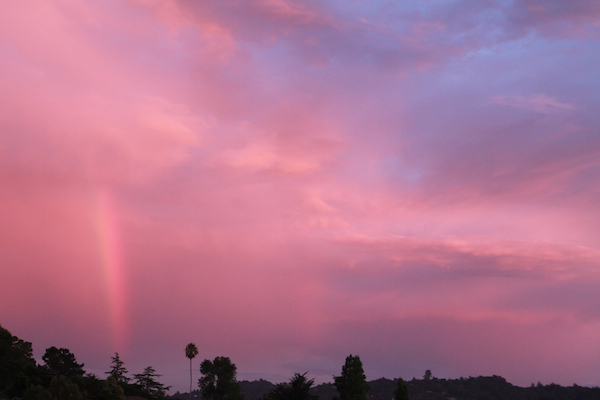 I made you doughnuts.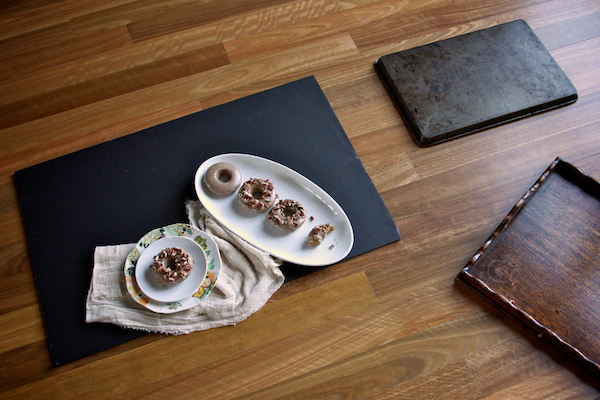 I ate two in record time.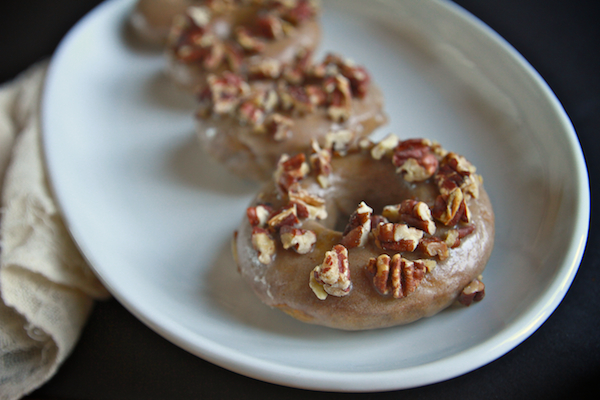 I had this for breakfast this morning.
I had this for dinner the other night.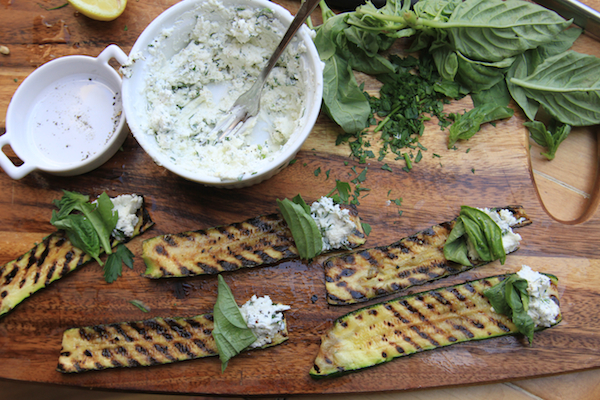 We went to Murray Circle in Sausalito.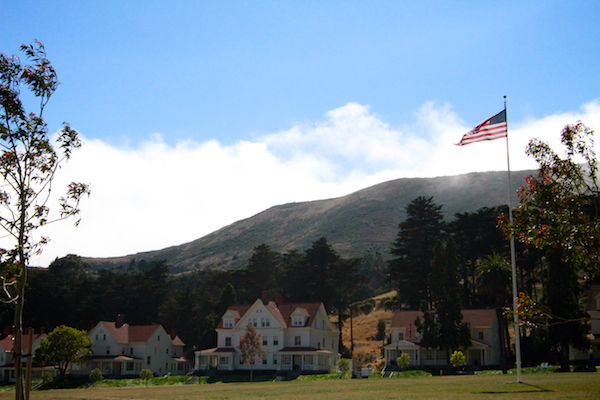 I had a Pisco Blackberry Cobbler. Here it is.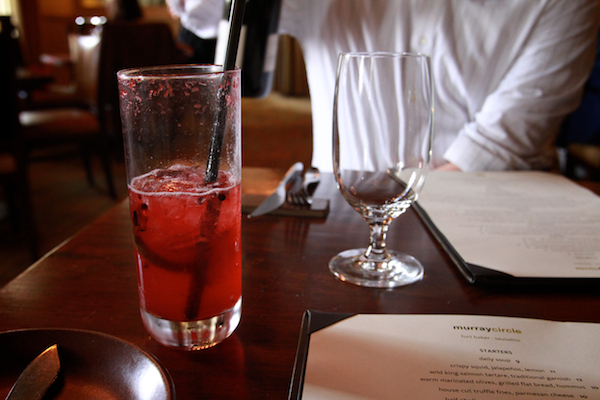 How pretty is this dessert? It's a s'mores inspired treat.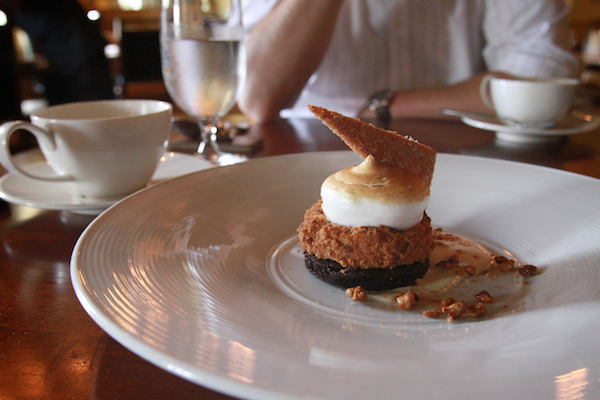 Sausalito is gorgeous.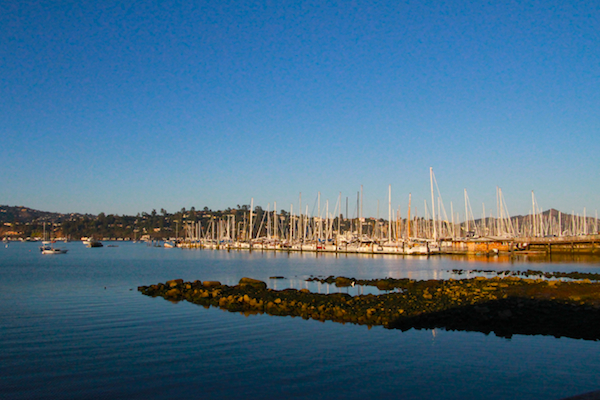 Labor day. Ooof.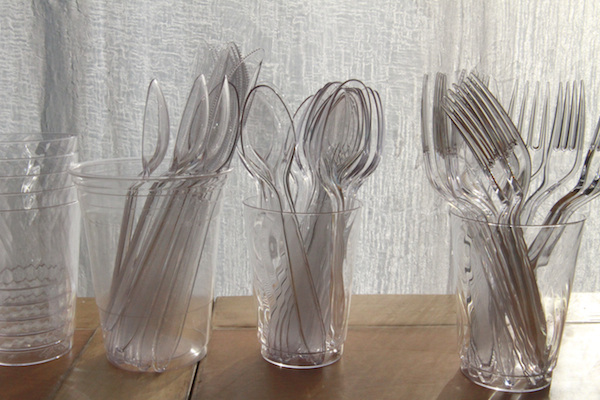 I was the first person awake in my house of 15 people. This is the calm before the storm.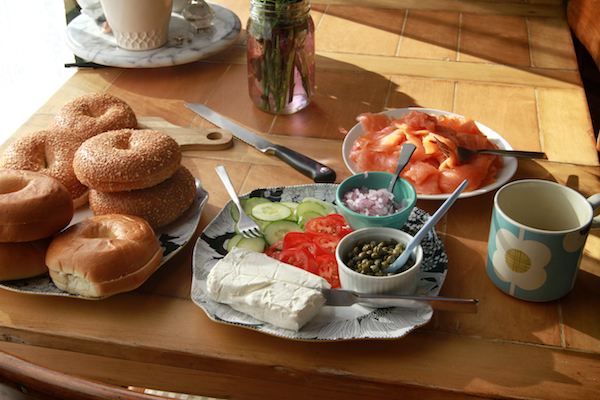 Cooper and his cousin Abby having breakfast.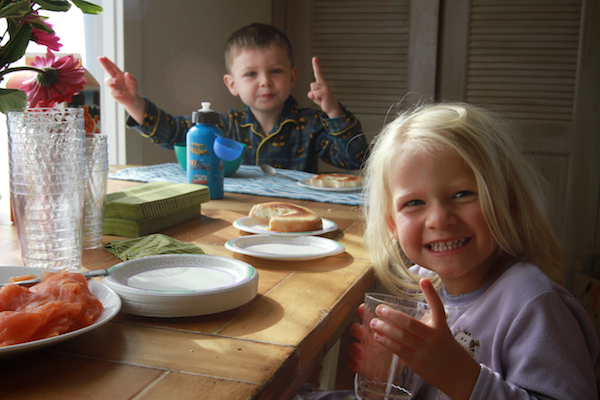 A view of the dinner table. Beer, wine, baby wipes….the usual.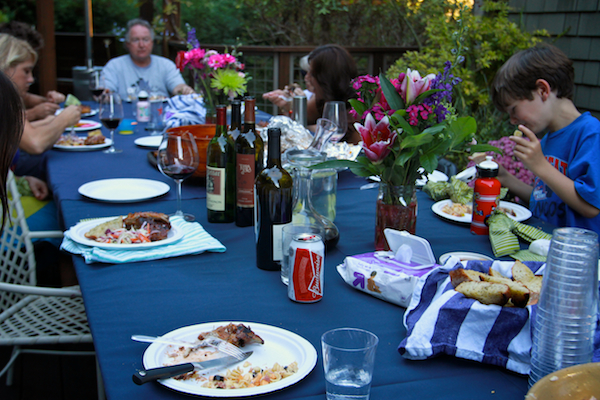 This is Cooper and his cousin Henry.  You can see that Cooper thinks the world of him.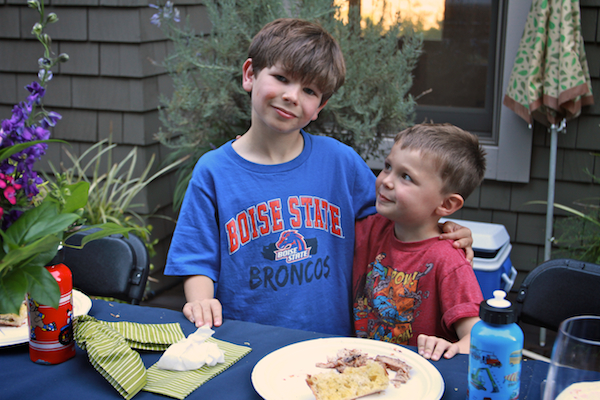 I made all of this. I ate all of this.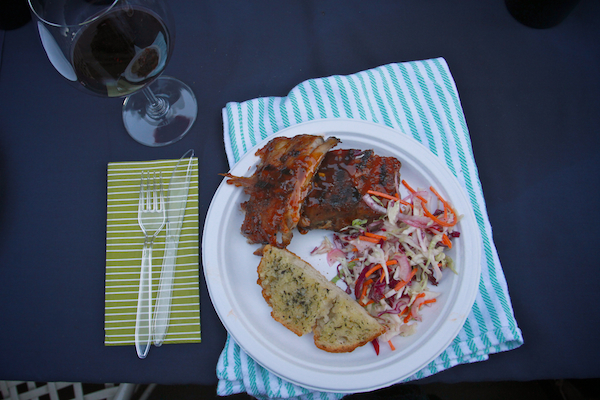 And this for dessert.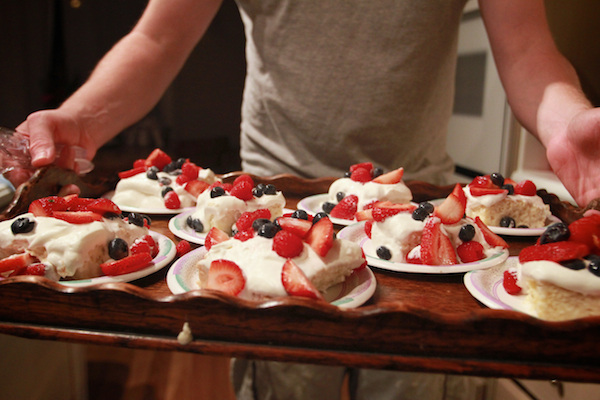 What a busy week!