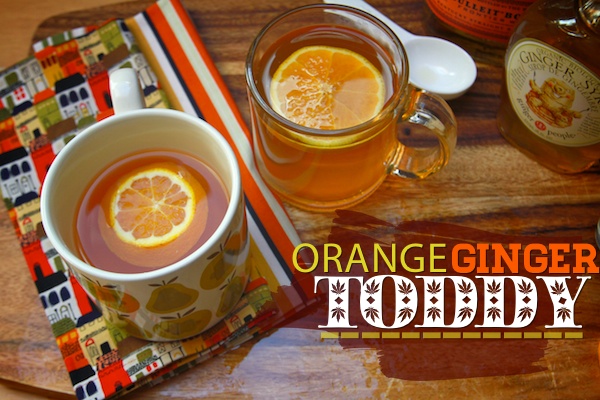 TODDY TIIIIIIIIIIIIIIIIME!! (Oprah voice. Always.)
I made this Orange Ginger Toddy the other night and put it on Instagram (@tracyshutterbean if you're into it).
A few people asked me for the recipe and here it is. It's so easy. I could have just tweeted you, but whatever.
We're here and we might as well….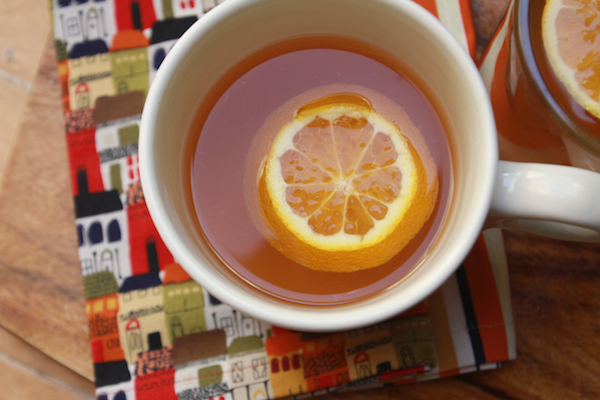 This is my new favorite way to drink a hot toddy. It's orange. It's spiced. It's sweet and there's a touch of ginger in it.
Oranges & bourbon will be appearing on my grocery lists for months to come.
And when I'm feeling like changing it up, I'll go with a classic or one with gin.  Drink the warmth!
And we're off!
Ingredients. They're simple. Like… super simple.
This ginger syrup is fantastic. If you want to make you're own, it's totally easy too.
Martha can help you.  I just ran out of ginger. Pssshaw.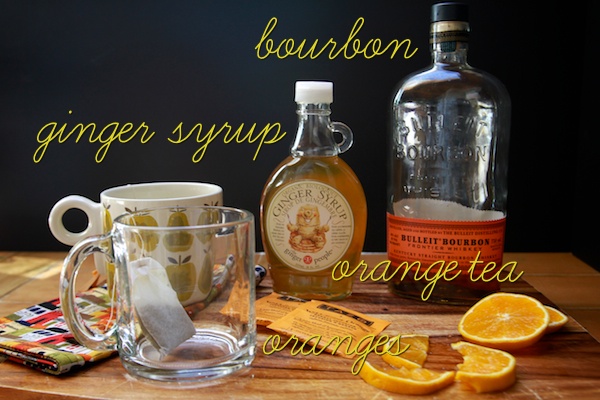 It all starts with tea. I used Tazo Wild Sweet Orange. It's herbal!
You want something that has spice in it.  It's spice season!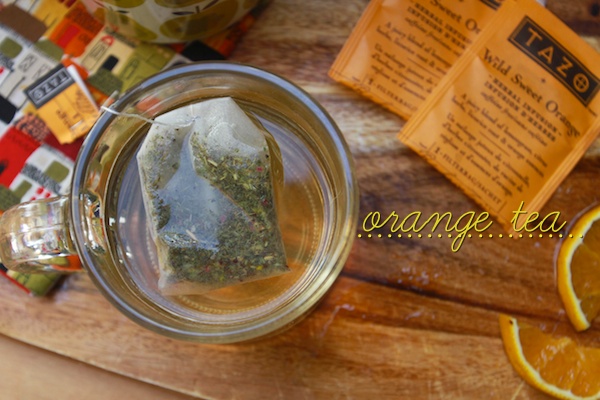 Pour a shot of bourbon in your tea. I used Bulleit Bourbon Whiskey. It's delightful.
You could also make this without the alcohol. It's still tasty.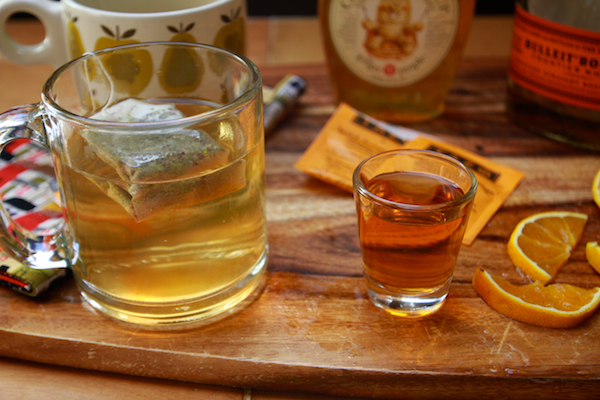 Add in the bourbon & ginger syrup. Stir 'til combined. Add more ginger syrup if you like a sweeter drink.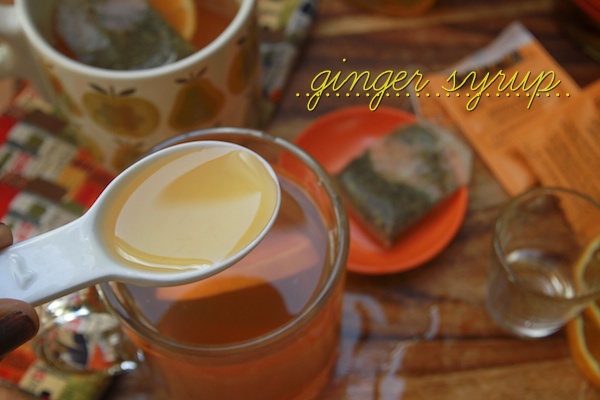 It's kinda like mulled cider but not. It's spicy and orangey. It's a perfect way to warm up on a cold night.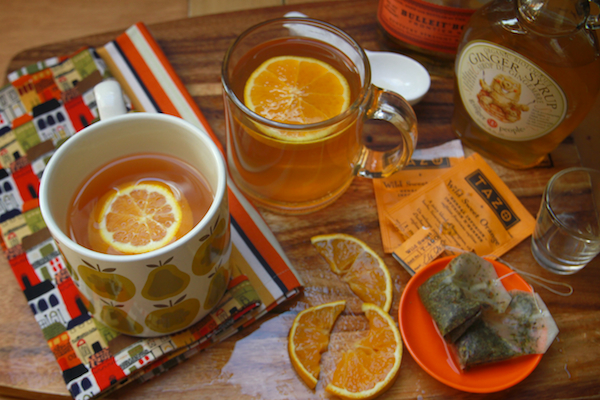 Drink one by the fire. Drink one with the glow of the computer screen on your face.
Drink one while podcasting. Hey! I did that last week.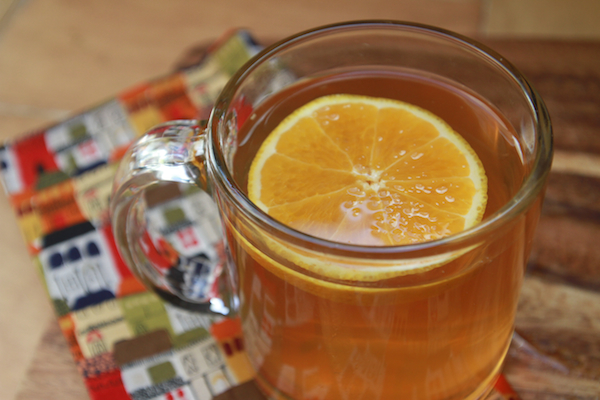 Drink one at your kid's soccer game in a travel mug.  I won't tell.

Orange Ginger Toddy

makes enough for 1 drink

8 oz. hot water
1 orange spiced tea bag
1- 2 tablespoons ginger syrup
1 oz. bourbon (add more if you're feeling fun)
1 slice orange

Steep tea in a large mug for 3-4 minutes. Remove tea bag. Add ginger syrup & bourbon into the tea. Stir until combined. Garnish with orange slice.