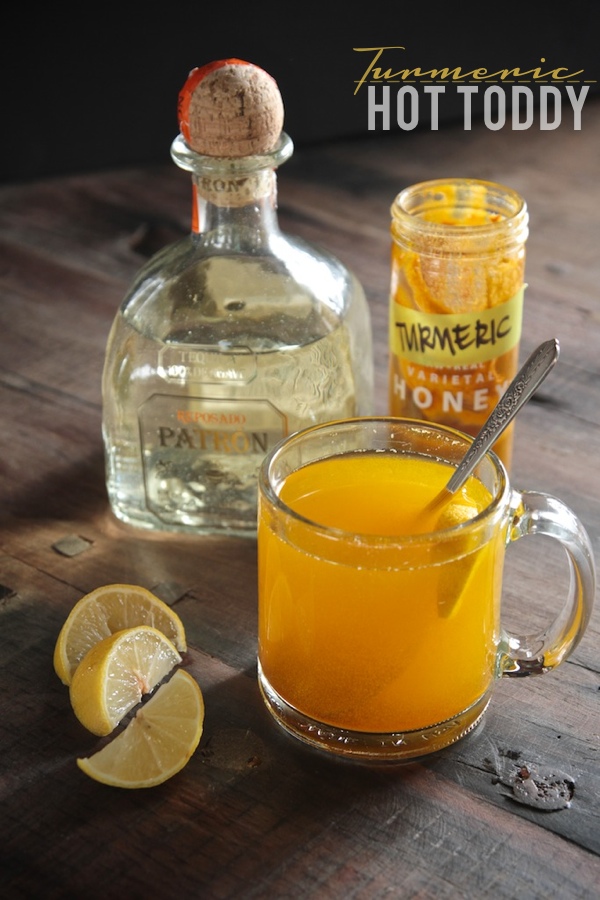 The second Christmas was over, I got sick. It's kinda weird how that happens. Like…your body pushes through…. you get things done and the second it's all over…the second your guests leave… BAM.
Illness.
WHY????!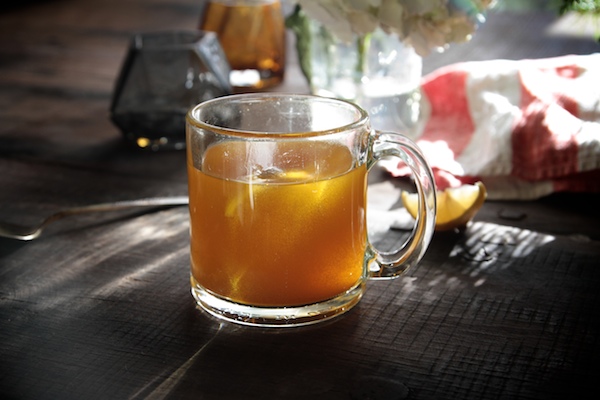 A year ago, I saw Heidi's recipe for turmeric tea and I've been making it ever since. It's a nice afternoon pick-me-up. It cures the 3PM sugar cravings I have at work. It also introduced me to the wonders of turmeric and I'm hooked now. Who would have thought?
In my brain, toddies have either bourbon or gin in them. But I thought I'd try this toddy with Reposado Patron Tequila to shake things up a bit. Glad I did because we have a winner, folks. This hot toddy tastes like a syrupy warm smoky margarita. Which is kinda weird to think about but it works incredibly well on a cold day.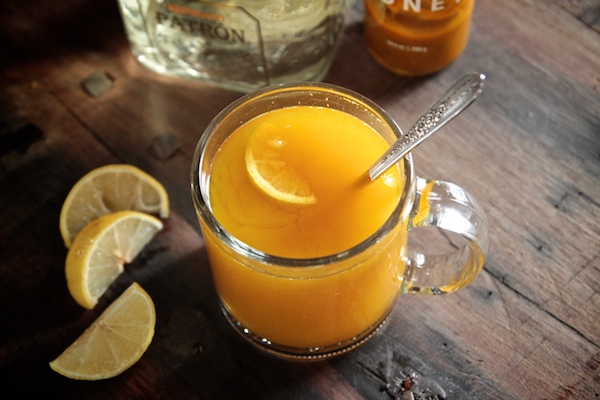 The turmeric adds a little health to the situation with it's anti-inflammatory fighting powers. The honey and lemon are so good for your throat and the Patrón tequila adds the warm fuzzies that one needs during this time of year. It's like putting on a cozy sweater. And in my brain, this warm cozy sweater is a brilliant mustard color. Cheers!
And we're off!
First we're going to make our turmeric honey.
Raw honey + turmeric =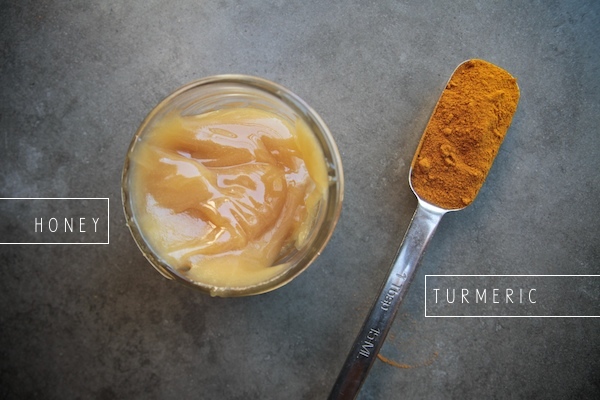 TURMERIC HONEY. The color is just gorgeous when you add water.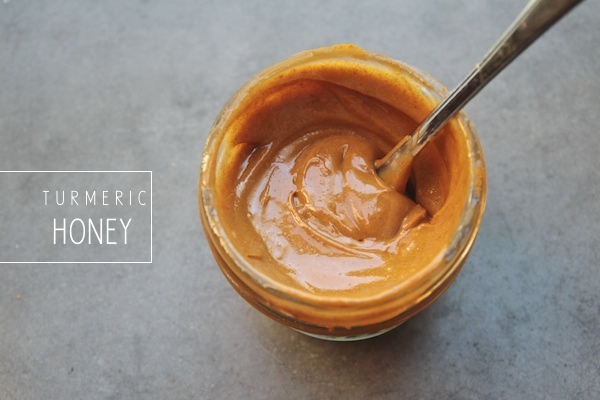 We're going to take a heaping tablespoon of that turmeric honey and turn it into a toddy.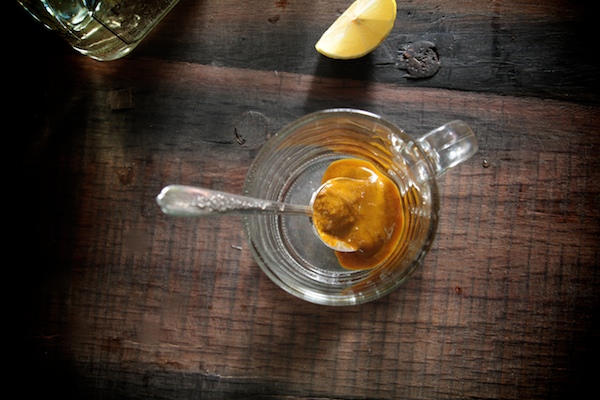 With some hot water, Reposado Patrón (which has a nice oaky/citrus/vanilla profile)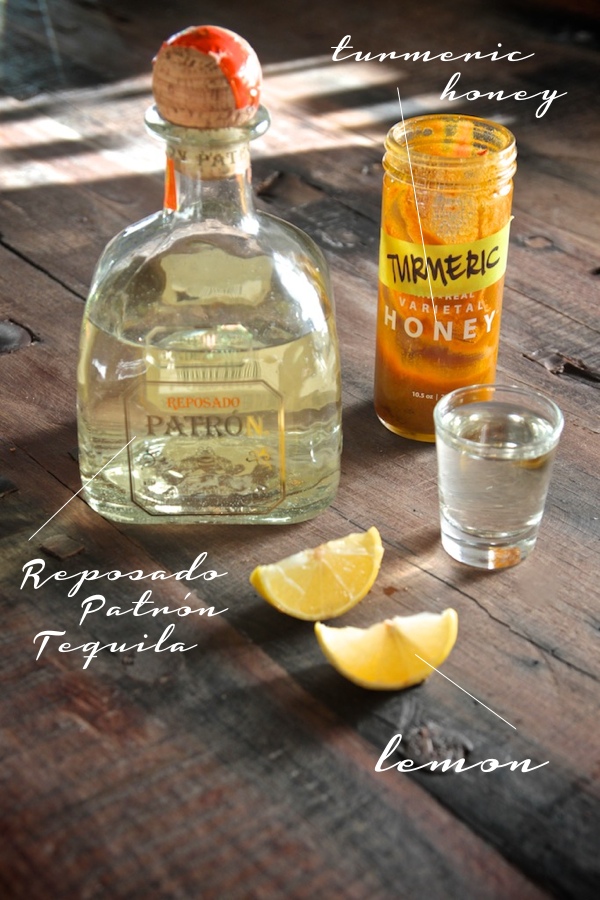 We squeeze the lemon into the mug with turmeric honey.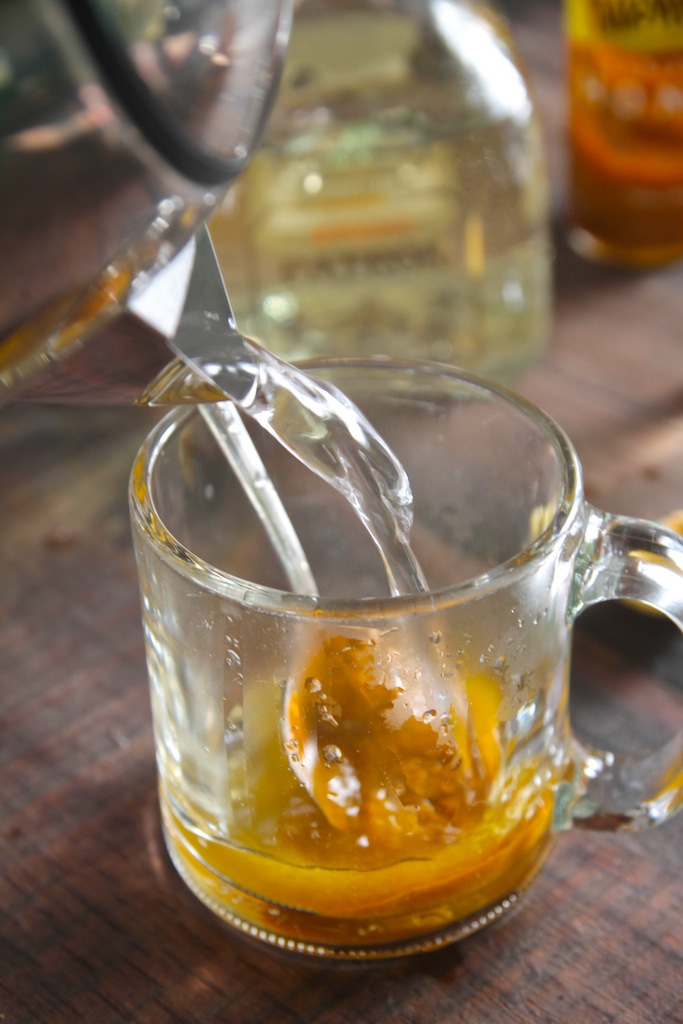 Hot water followed by the tequila.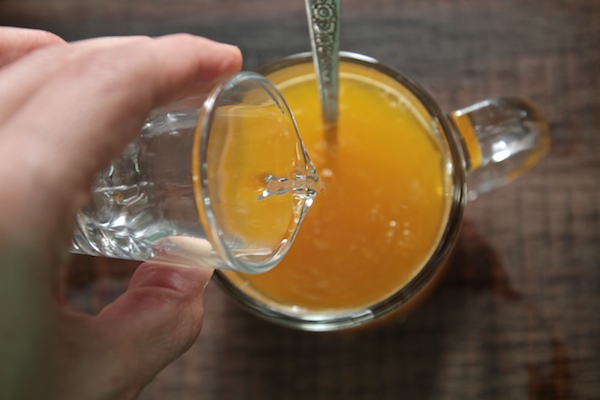 Look at that.  Can we stay inside and drink these all day?  I think we could/should.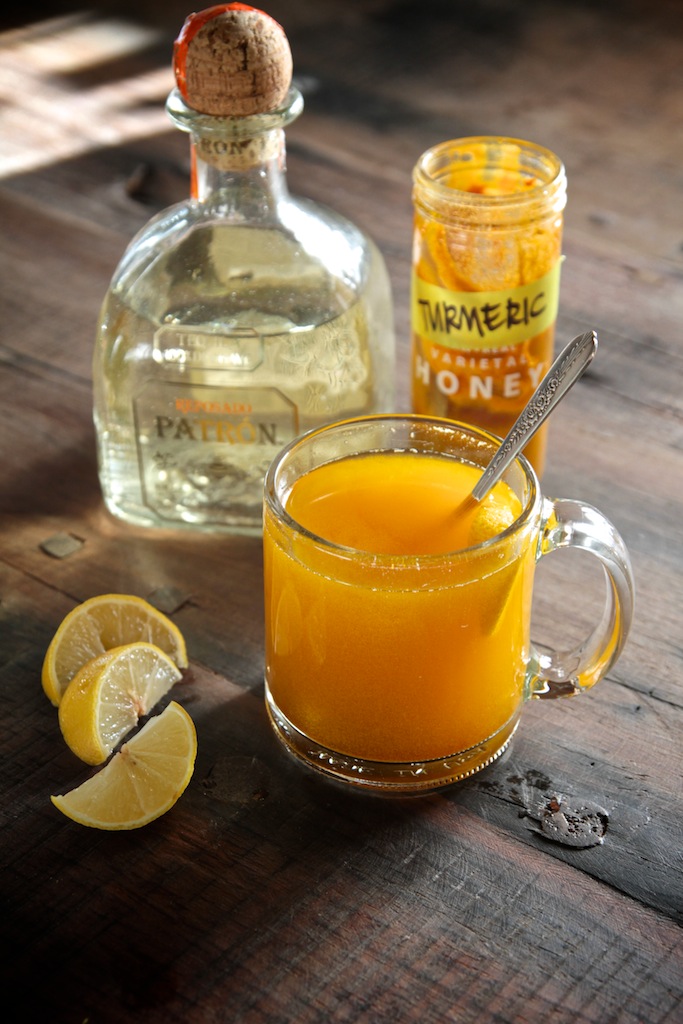 But really…let's ease into Monday night with a hot toddy. We deserve it.
This post was produced in partnership with Patrón. Drink responsibly.
Turmeric Hot Toddy

makes 1 toddy

1 heaping tablespoon turmeric honey (recipe below)
juice of 1/2 a lemon
6 oz. hot water

Place turmeric honey and the juice of half a lemon in a mug. Pour hot water on top. Give the drink a good stir and stir in 1 shot of Reposado Patrón Tequila.

Turmeric Honey

makes 1/3 cup

recipe adapted from 101 cookbooks

1/3 cup raw honey
1 tablespoon dried organic turmeric

In a small jar stir ground turmeric into honey until well combined. Mixture should last indefinitely.