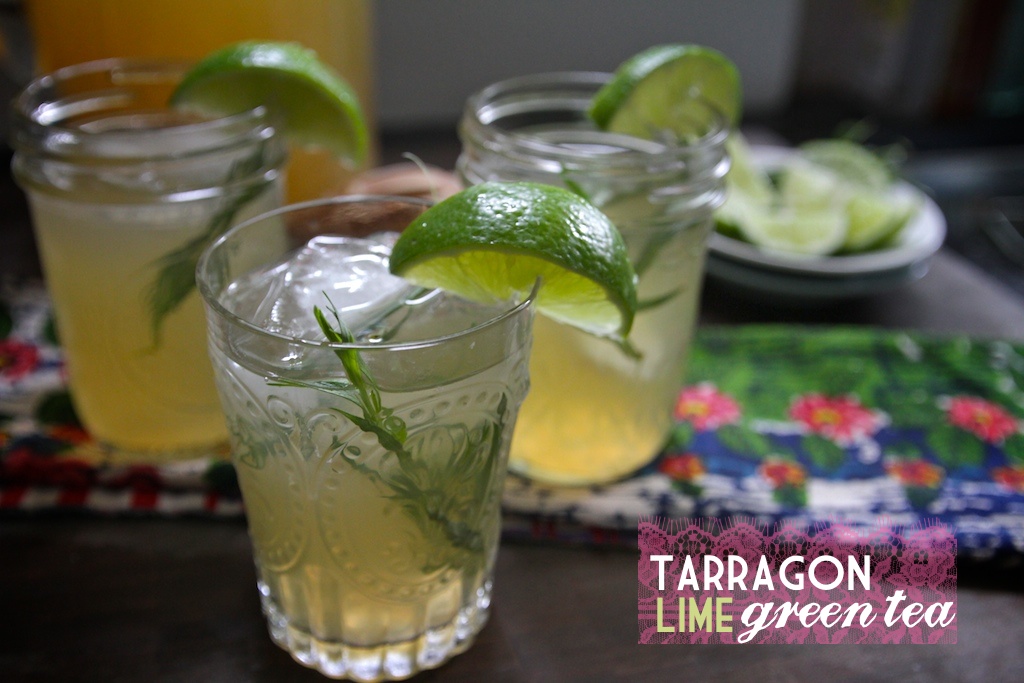 New recipe! Tarragon Lime Green Tea
It's almost that time of year when I overdose on bruschetta and drink fancy cold beverages outdoors until the mosquitos come out and then I book it inside. Thanks to my friend Cheryl and her amazing/stunning new cookbook, Ripe: A Fresh, Colorful Approach to Fruits and Vegetables, I have a drink that will turn heads at future dinner parties. I have yet to find out if it will repel mosquitos…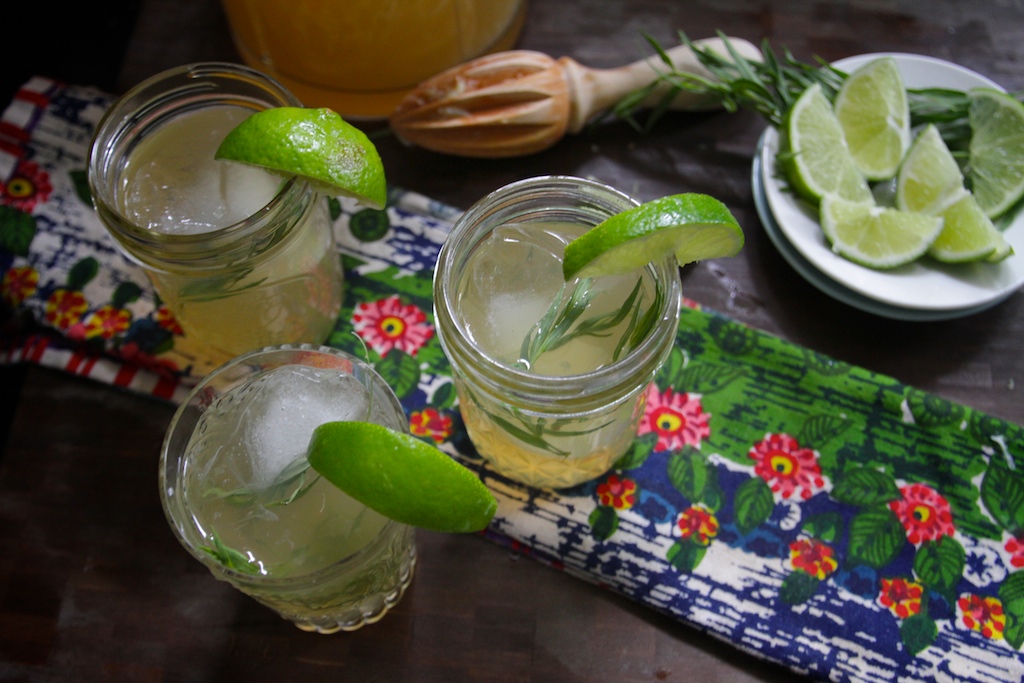 In this fancy beverage, tarragon mixes with green tea, honey & lime to create the most pleasant herbal/citrus iced tea. It's reminiscent of gin, but contains none. Since I'm always looking out for YOU and YOUR best interests, I mixed a little Hendrick's gin in one of the glasses and was extremely pleased with the results. Cheers to that!
And we're off!
Tea bags. You only need 4 for this recipe. I took out too many. Yeah…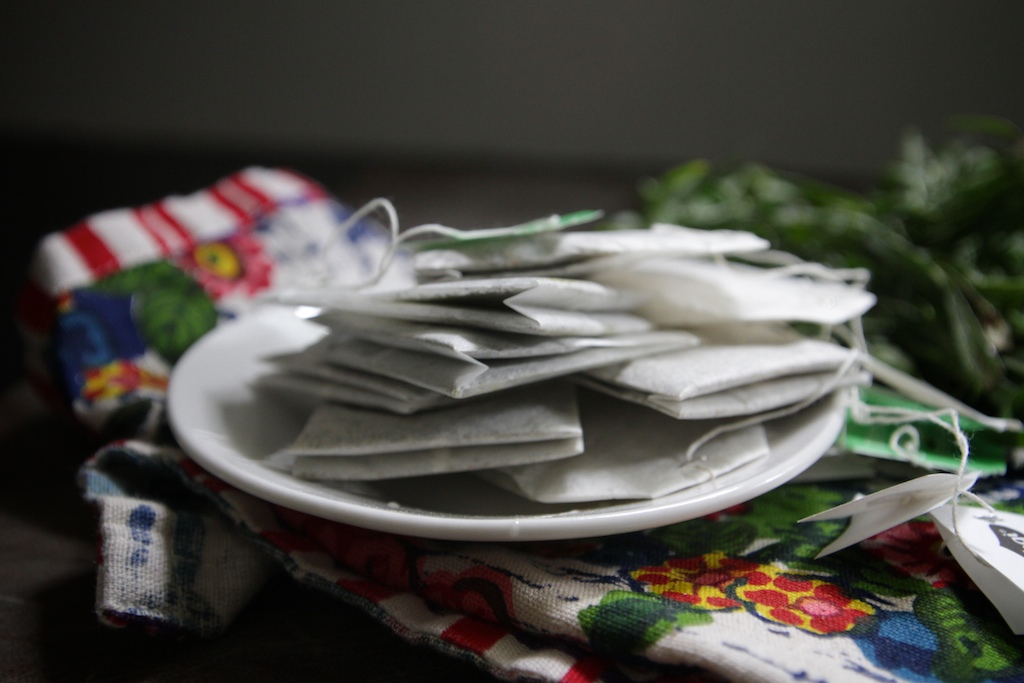 Honey, tarragon & limes.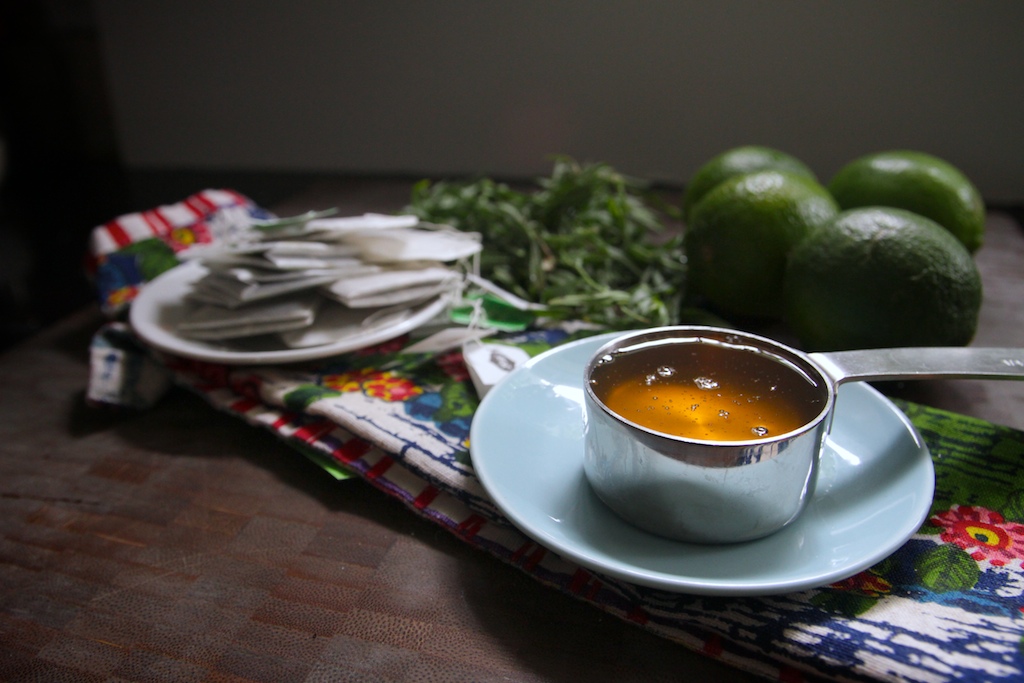 Teabags get steeped. Take them out when it's at the right strength for you.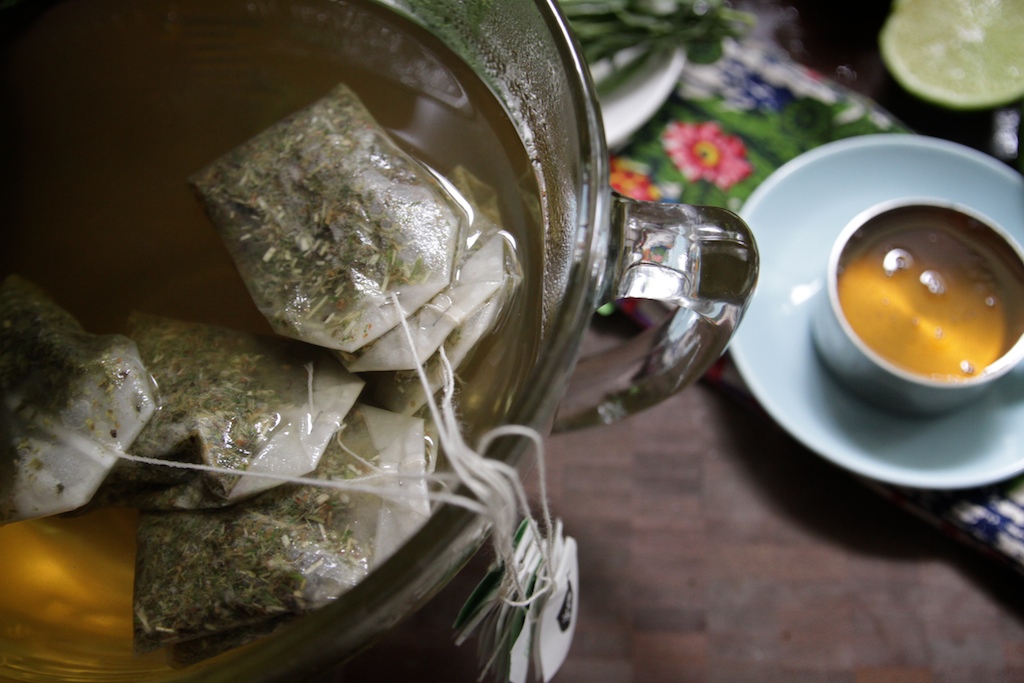 Tarragon, honey & limes with their juice go into the mixture. Let it steep a little bit longer.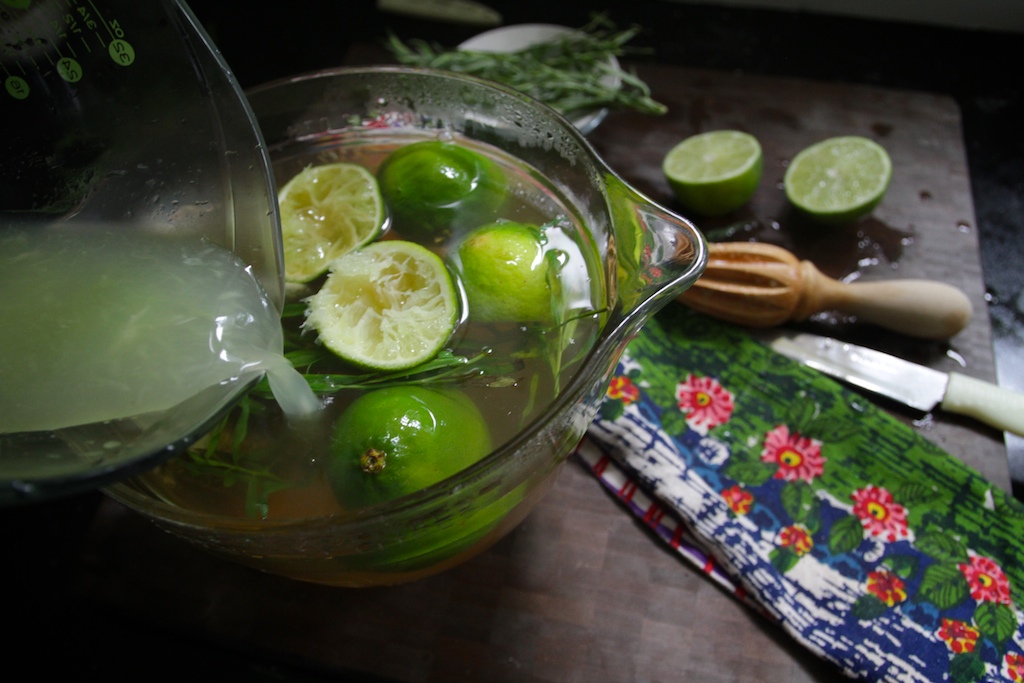 Let the mixture cool and pour it over ice!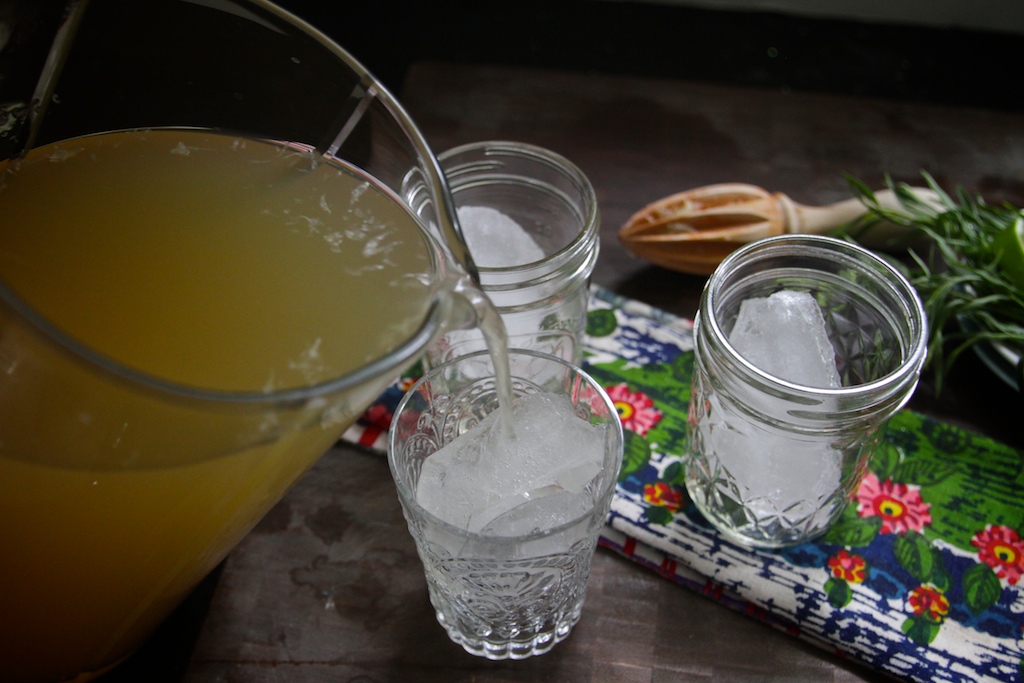 Add in a fresh tarragon sprig and a wedge of lime to each glass.
Now we're talking! Super pretty, right?
Tarragon Lime Green Tea

serves 8

(recipe from Ripe: A Fresh, Colorful Approach to Fruits and Vegetables)

4 bags green tea
8 cups hot, just boiled water
1/4 cup honey
1 bunch fresh tarragon
4 limes, divided
ice

Place the teabags and water in a large bowl or pot. Whisk in the honey until dissolved. Add 2 leafy tarragon sprigs. Squeeze in the juice of 3 of the limes and toss in the spent limes, too. Set aside to steep, off the heat and uncovered for at least 10 minutes, or until desired strength. Discard the teabags. Cool at room temperature.

Pluck out the limes & herbs. (If not serving right away, refrigerate.)

Cut the remaining lime into 8 wedges.

Divide the tea among eight ice-filled glasses, garnishing each glass with a fresh tarragon spring and lime wedge.