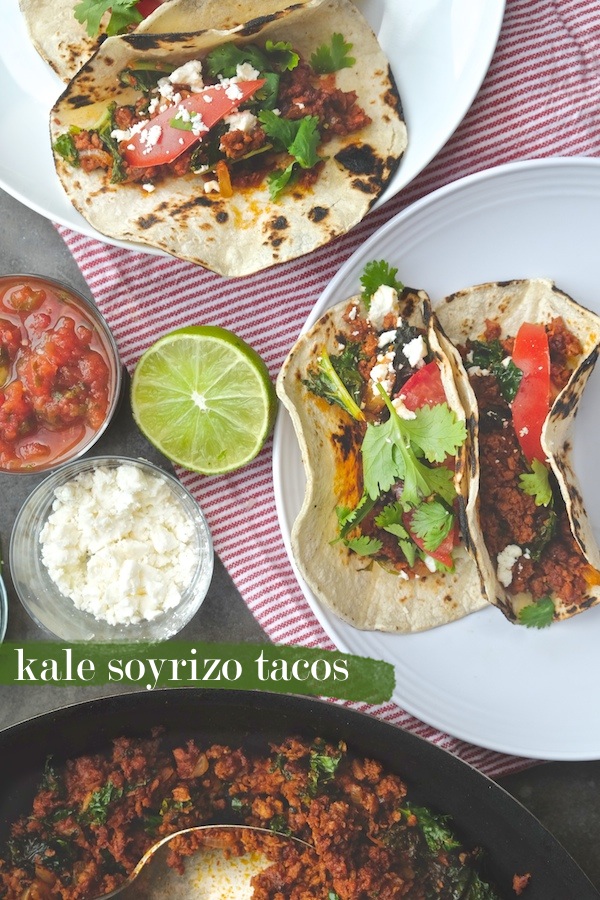 I wish I could remember who first introduced me to Soyrizo; I'd really like to thank them. Soyrizo is chorizo made out of tofu and I freaking love it. It's spicy and delicious and the good news is that Casey & Cooper are super into it too. The texture and the spice can't be beat.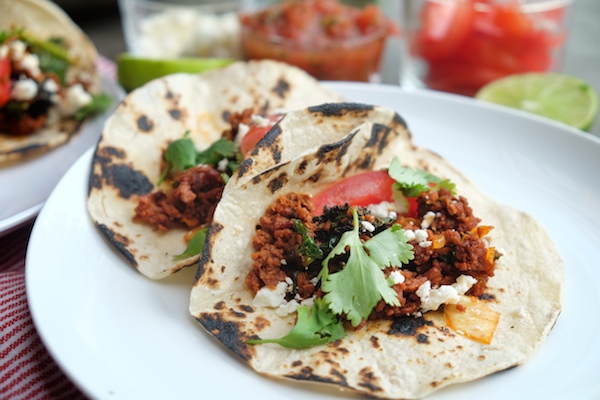 In an effort to switch things up a bit with our taco game, I cleaned out the fridge and made these Kale Soyrizo Tacos. You see…I almost always have soyrizo in my fridge. It's one of those staples that I'm always picking up at Trader Joe's. I always want an taco/potato hash situation throughout the week. It lasts much longer than regular meat, so soyrizo becomes a weeknight staple, that's for sure.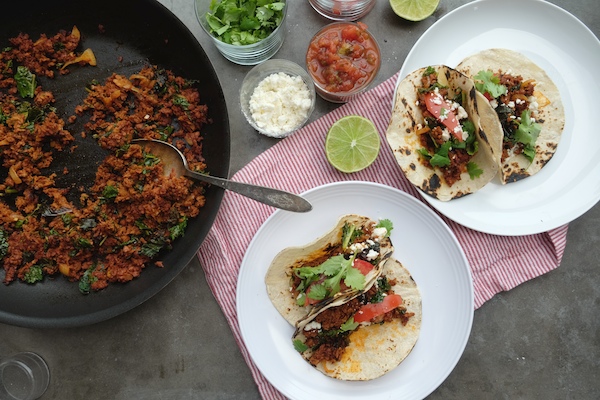 The kale adds a little texture to the mix. It's not super present– which is good because I have a 7 year old to fool. But if you want more kale, by all means GO FOR IT. And if you're not feeling tacos, put the kale soyrizo blend over rice and make yourself a burrito bowl. A tasty weeknight meal is right at your fingertips!
Let's gather our ingredients: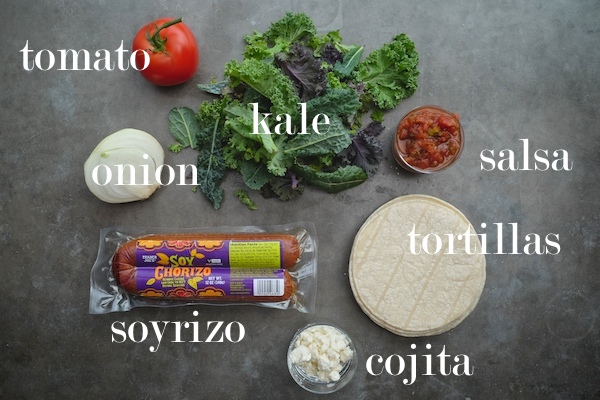 The soy chorizo has a plastic lining. I split it open….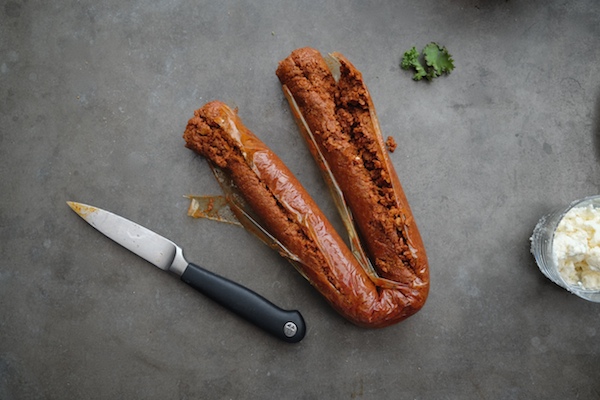 And then put it in a pan with oil. We cook for a few minutes and then we add in the onions.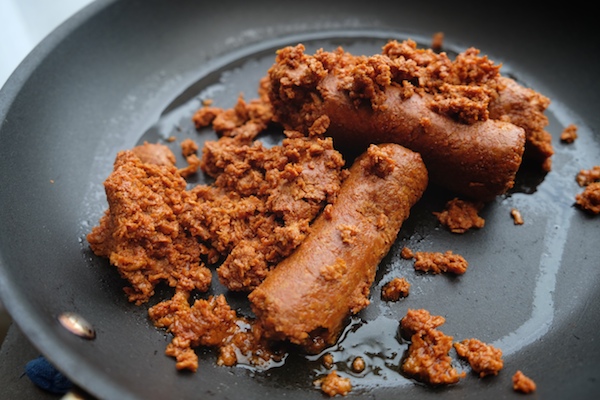 Onions and a tablespoon of water…because we want to kinda steam the onions and soften them.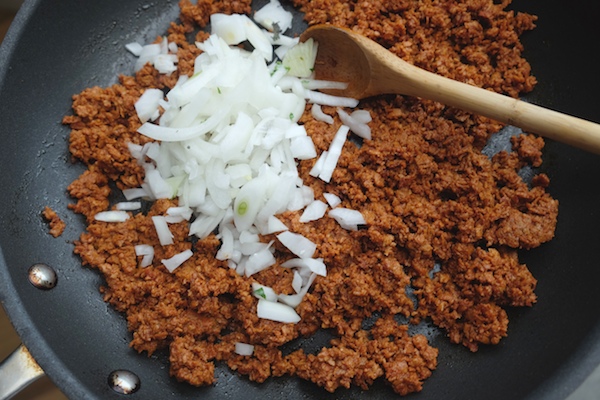 Then we add the kale.
Kale gets cooked. Some of the soyrizo crisps. It's all delicious.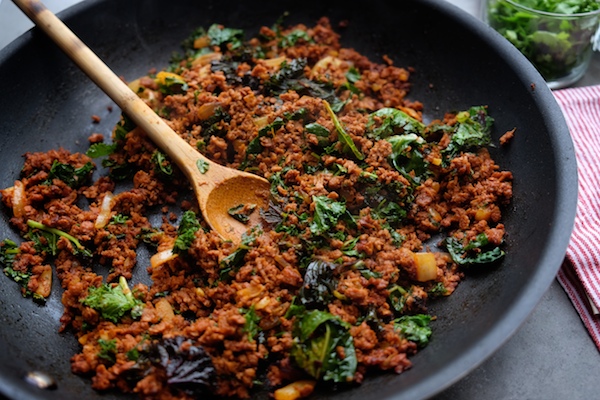 I char my tortillas over an open flame on our stove.
I usually lose a few due to multi-tasking. My house smells FANTASTIC afterwards.
I'm being sarcastic.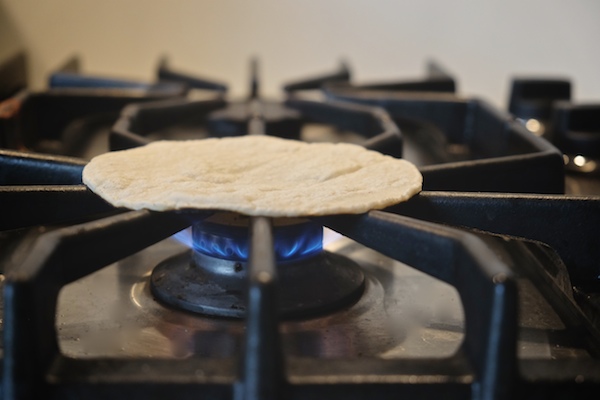 We have our stack of tortillas ready to top.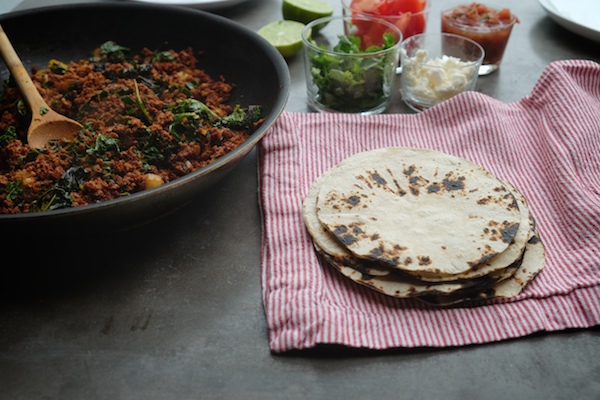 For the toppings, I keep it simple. Cotija cheese (or feta!), sliced tomatoes, salsa, cilantro and a squeeze of lime. There's so much flavor going on in the soyrizo, that I really appreciate the tomato in there.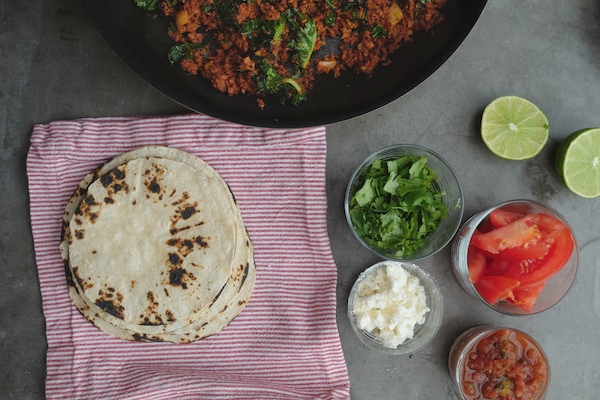 Scoop it out.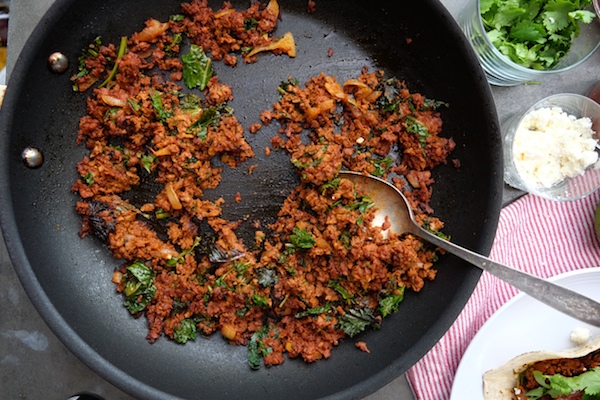 Onto a tortilla.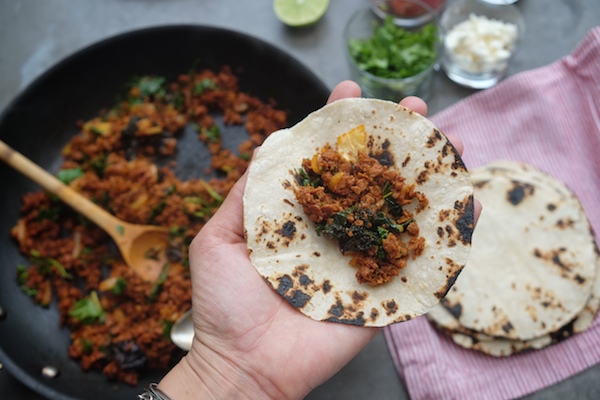 Top with cheese, cilantro, tomato, etc.  I would have put avocado on mine if I had one.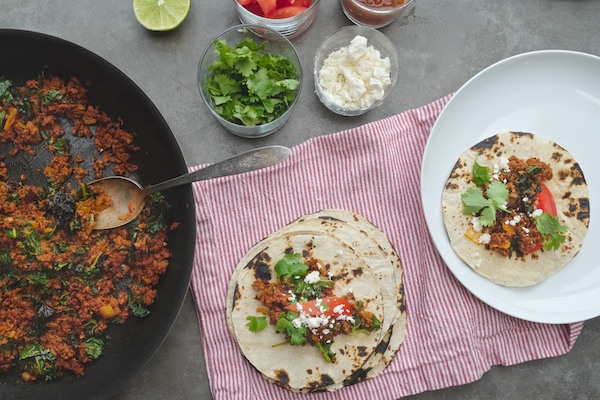 Wrap it up.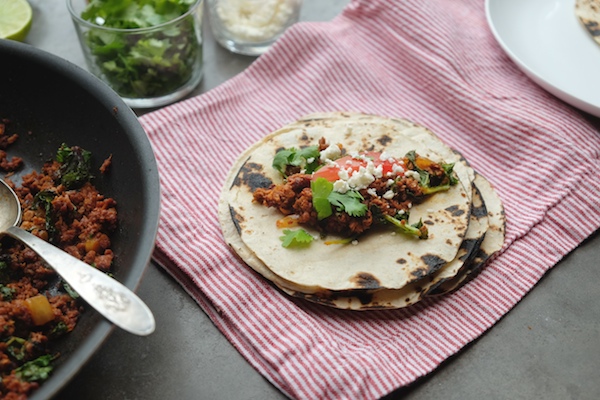 Serve it up.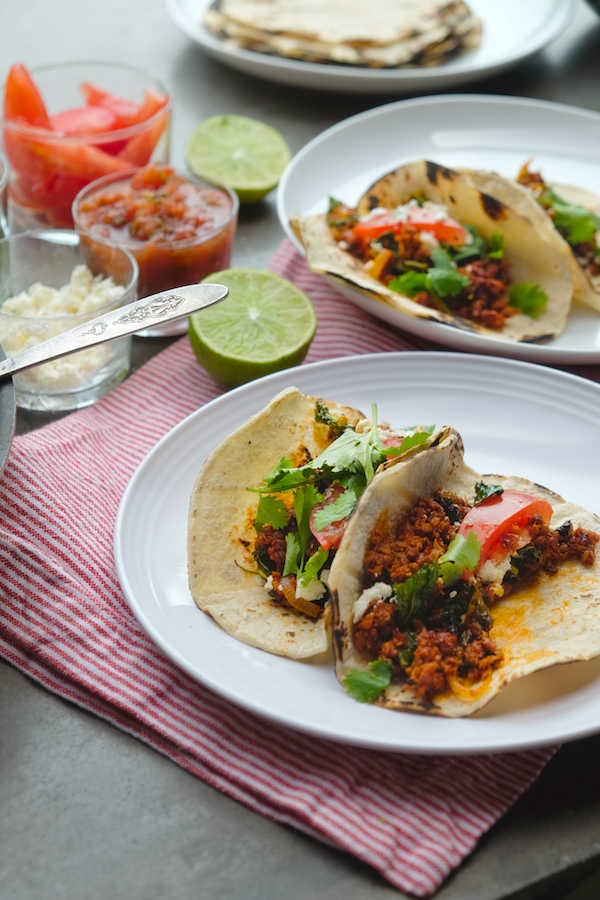 Someone hand me a beer.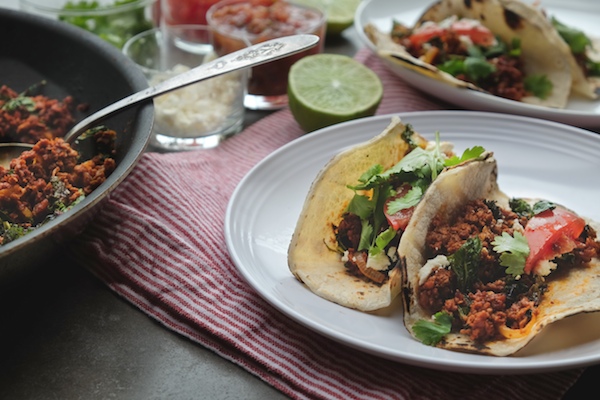 Oh I forgot to mention… this would make a great breakfast with egg!
Thanks for reading Shutterbean!  If you'd like check out my everyday life, follow me on Instagram and be sure keep in touch via Facebook, Twitter,  Bloglovin,  Pinterest, or subscribe via email to get new posts delivered to your inbox.
Kale Soyrizo Tacos

makes 8 tacos

8 corn tortillas
1 tablespoon olive oil
1 12oz. package soyrizo
1/2 medium onion, roughly chopped
2 cups chopped kale
1 tomato, thinly sliced
1/3 cup crumbled cotija cheese (feta can be substituted)
1/4 cup chopped fresh cilantro, for serving
1/4 cup salsa, for serving
lime wedges, for serving

Heat corn tortillas over an open flame and char 2 -3 minutes per side. Wrap tortillas up in a kitchen towel and set aside to keep warm.

Heat oil in a large skillet over medium-high heat.  Add soyrizo and cook for 2-3 minutes. Stir in onions and about 1 tablespoon of water and cook mixture until onions have softened, about 5-6 minutes. Stir in kale and cook for another 2-3 minutes, or until kale has softened and soyrizo starts to char.

To serve, spoon soyrizo kale mixture onto each of the 8 taco shells, followed by tomato, cheese, cilantro, salsa, and finish with a squeeze of fresh lime juice.