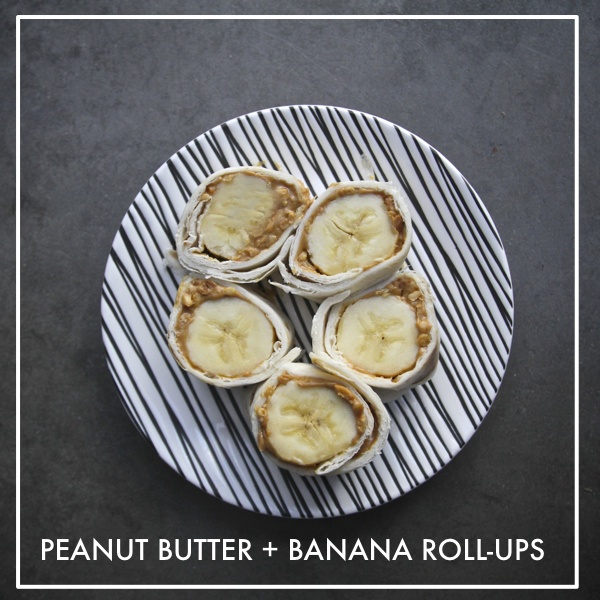 Is this indulgent or healthy? I'm not quite sure!
What we have here is a flour tortilla with a good/even smear of chunky (or die!) peanut butter. We add a banana to the top and roll it up to make a burrito. Then we cut the roll-up into pieces and move ourselves to the couch and watch really bad/indulgent TV.  Say Yes to the Dress? Maybe? (She should have picked the beaded bodice!) Add some nutella to the mix or COOKIE BUTTER and we're on Team INDULGENT. You might as well put on the Housewives. We're going in for a marathon.
But then maybe you're in the mood for it to be healthy? Fiiiiiine. Use a whole wheat tortilla or better yet-make it SPROUTED and we'll watch Man vs. Wild or some other Discovery Channel program. Put some chia seeds in there already! It's vegan, gosh.