Here's what this past week looked like:
The chocolate eggs I painted at Harry & David arrived!  I want to hoard them.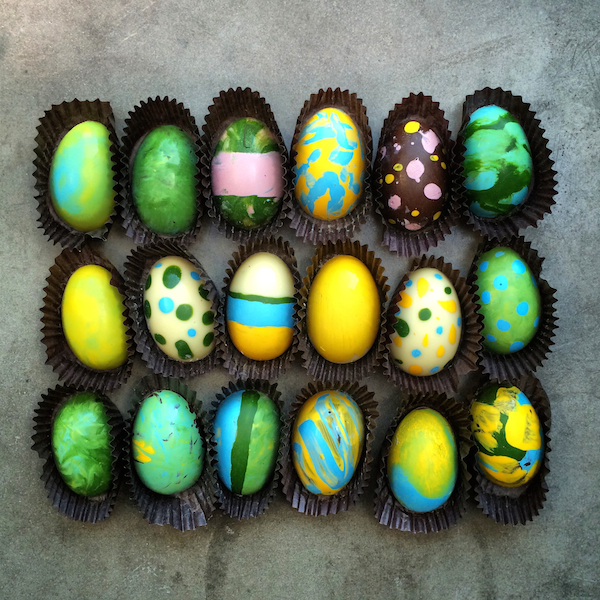 Cards Against Humanity… the most entertaining card game EVER. You can really tell a lot about a person by the cards they play 🙂
Plant/light love.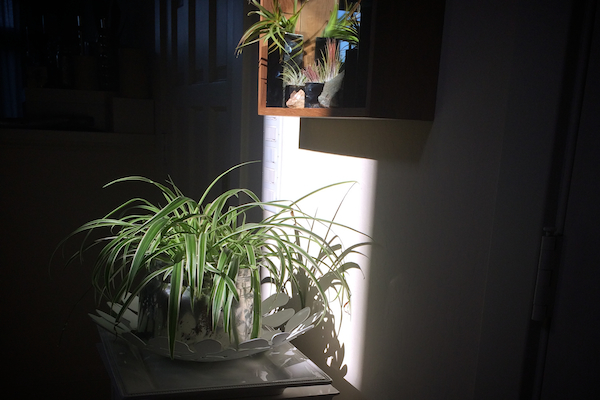 Cousins.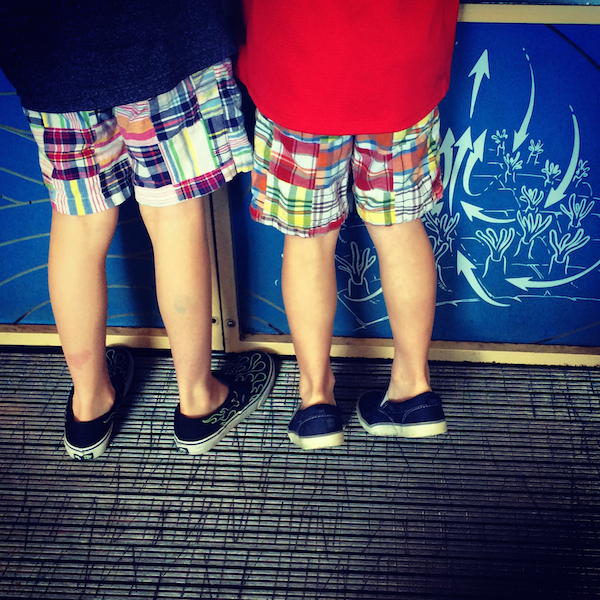 Indoor golf. Cooper had this week off of school. It was interesting.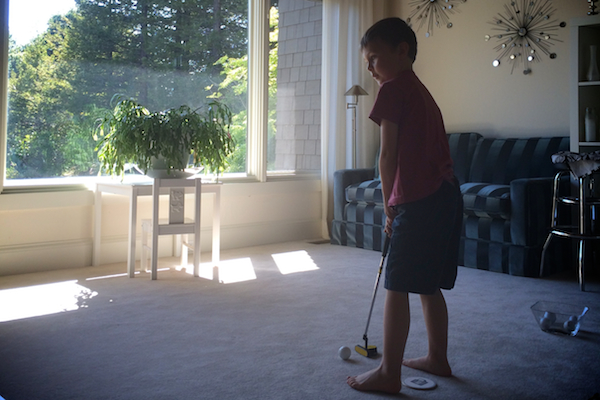 Moscow Mules, baseball in the field & the Golden Gate Bridge. A perfect Sunday.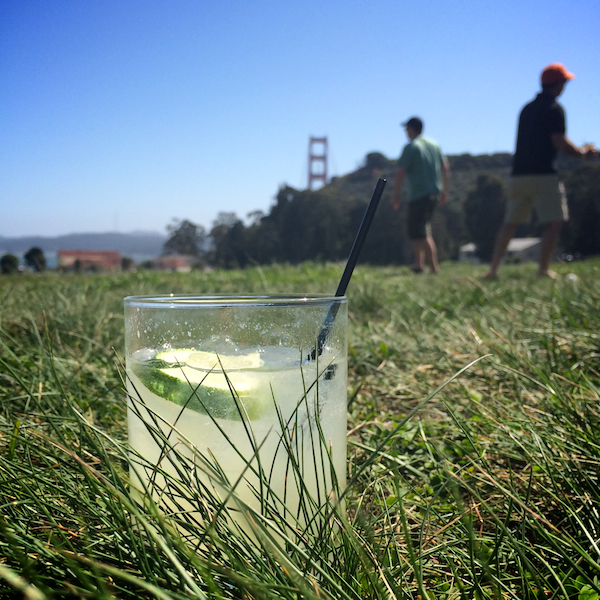 And then the fog rolled in.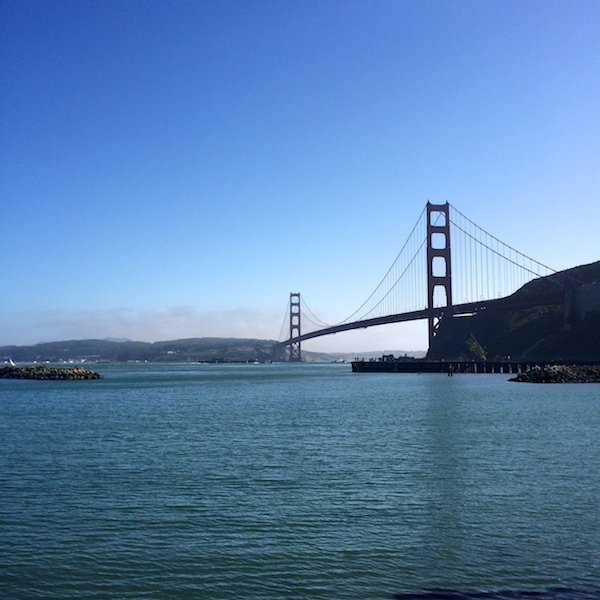 Our trips to Target are always filled with fun. This is the only way I can get him to sit still. HA.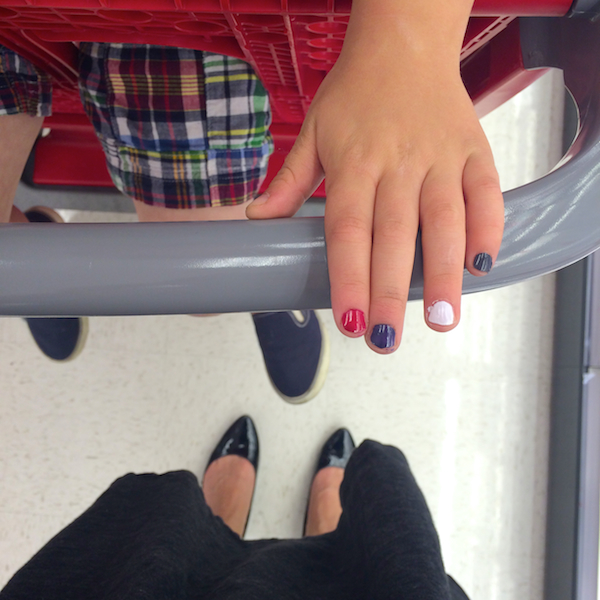 I love that they have this entire couch and they sit RIGHT next to each other.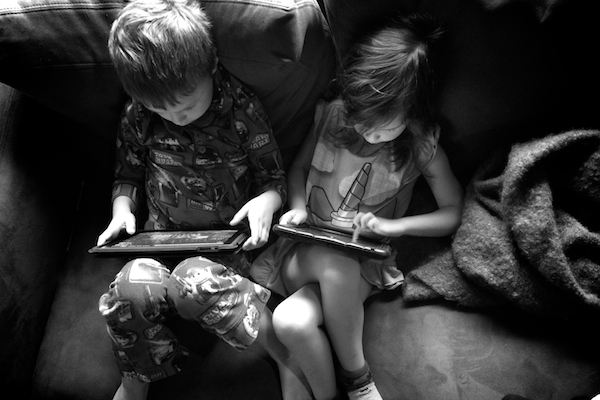 This plate cracks me up. Pesto makes a great landscape.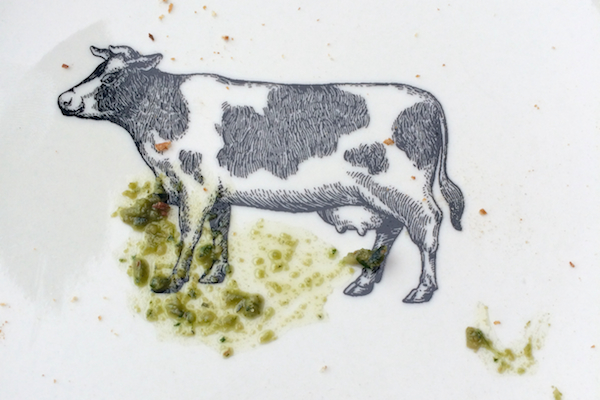 Rhubarb!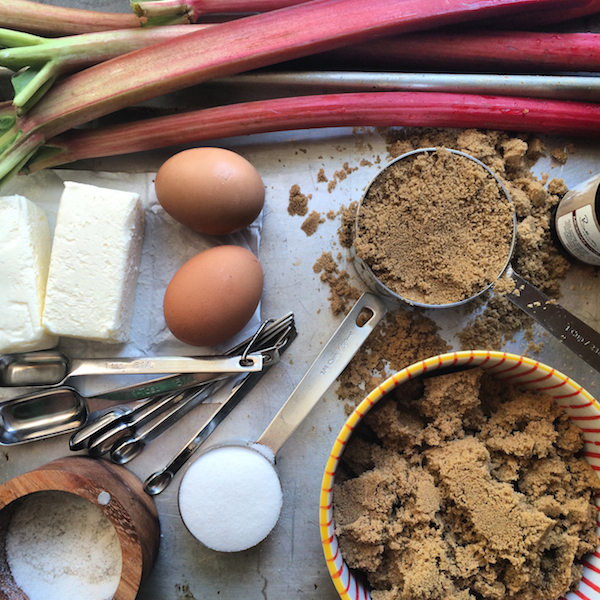 Turned into this Rhubarb Coffee Cake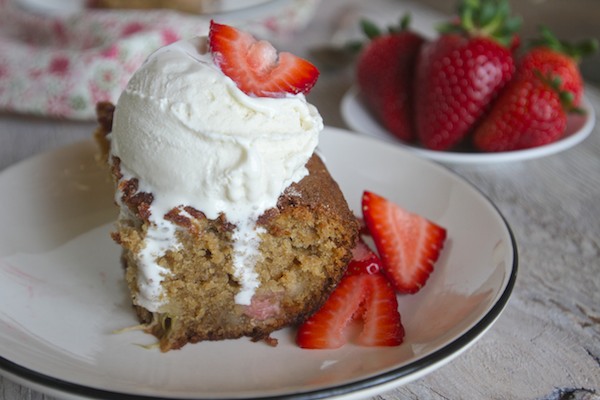 With the help of this boy!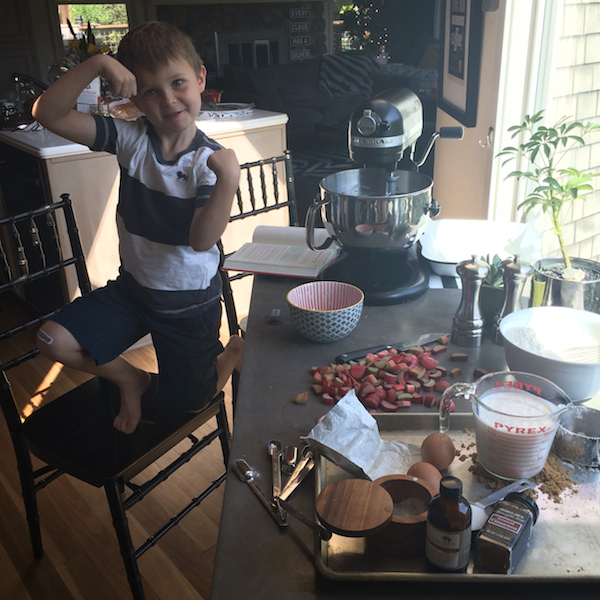 A fritatta in the making.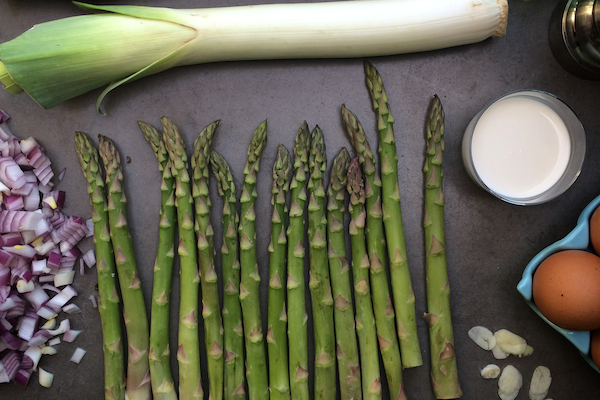 Drawing pictures at work. I love how he draws eyeballs and cats.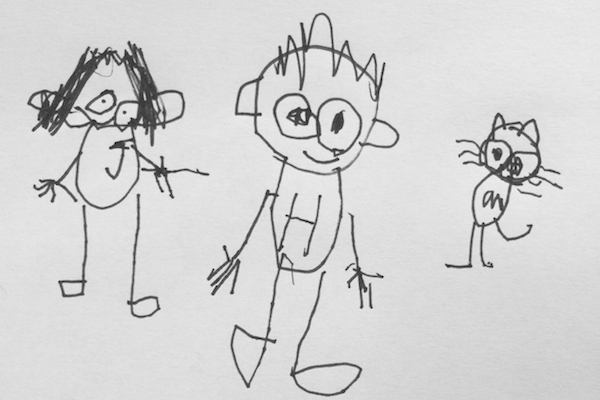 These two!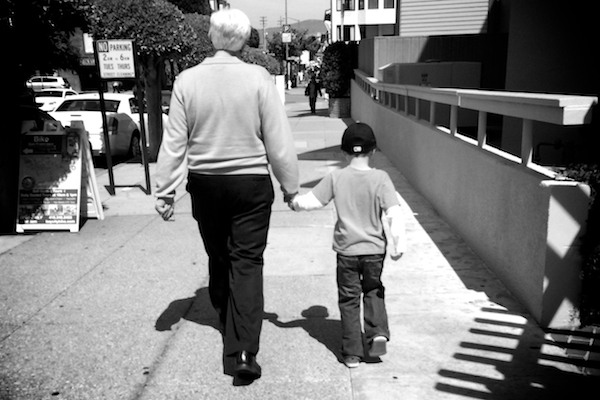 He enjoys coming to work with me… I wonder why…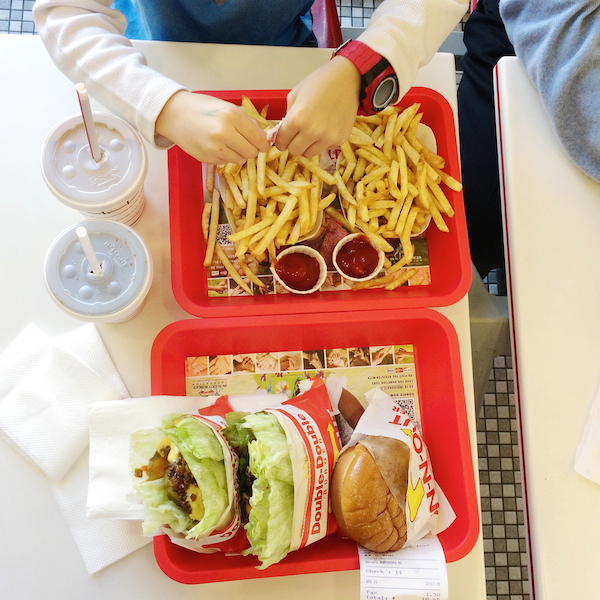 I am lucky.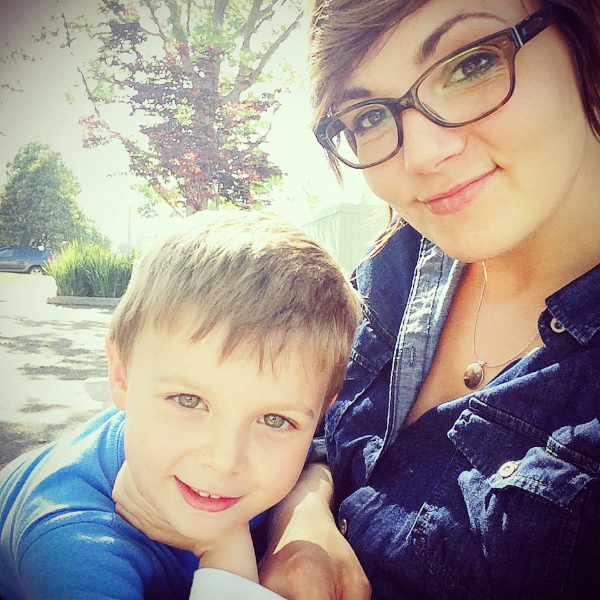 And it's not just because we found a RABBIT'S LEG on our deck.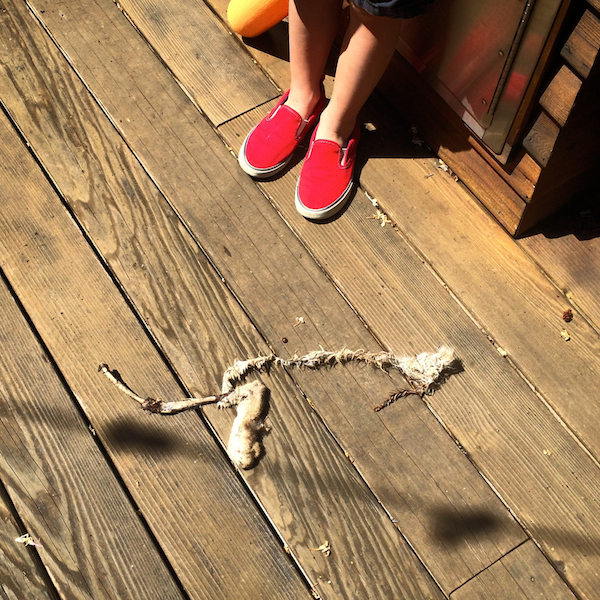 I'm in love with the morning light at this time of year.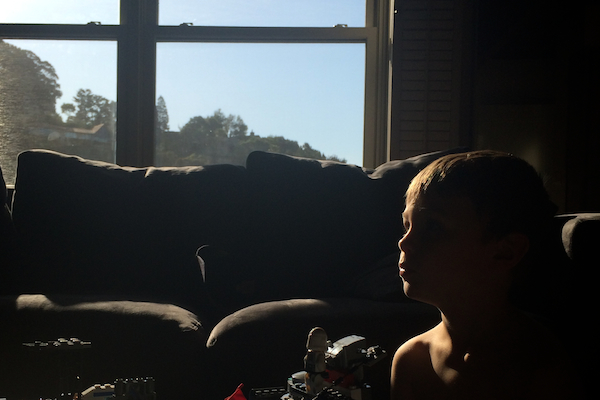 It's so brilliant.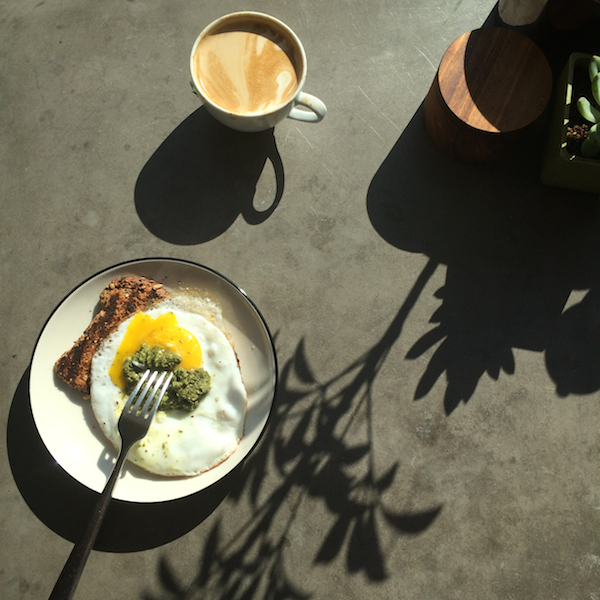 Painting outside.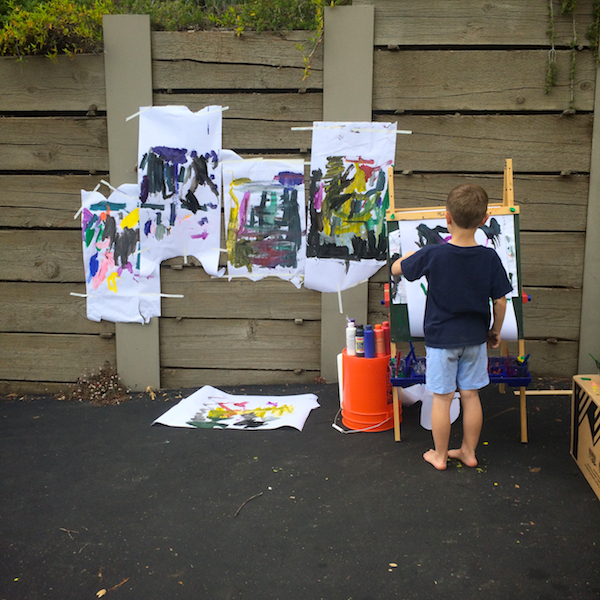 I like his technique even though it sometimes triggers my control freak tendencies.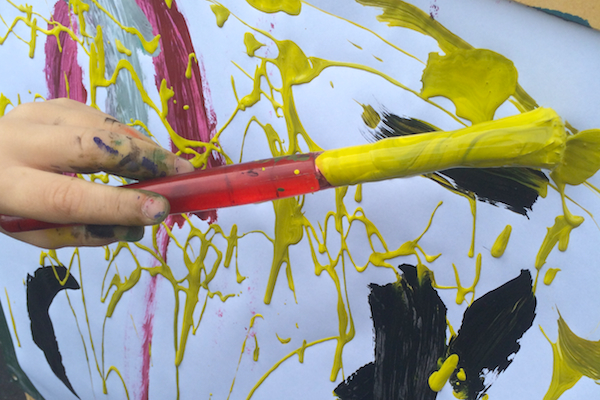 We're gonna frame some of these.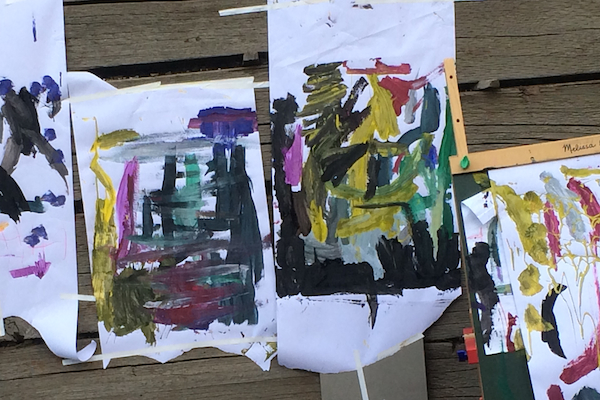 Sidewalk chalk is better when it's wet. That's a fact.
Modern caveman paintings.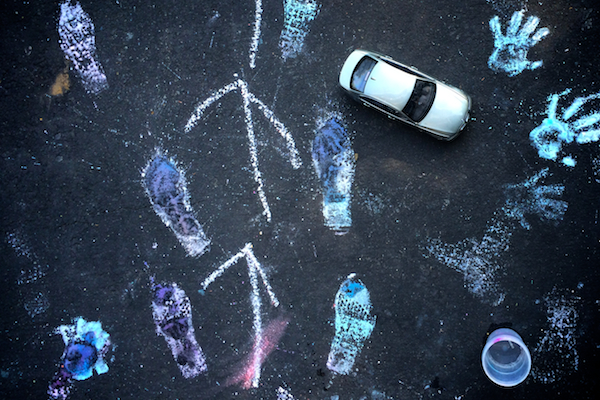 Breakfast in Berkley at Bartavelle with my friend Elena. The Persian breakfast is super!
I highly recommend the olive oil hard cooked egg!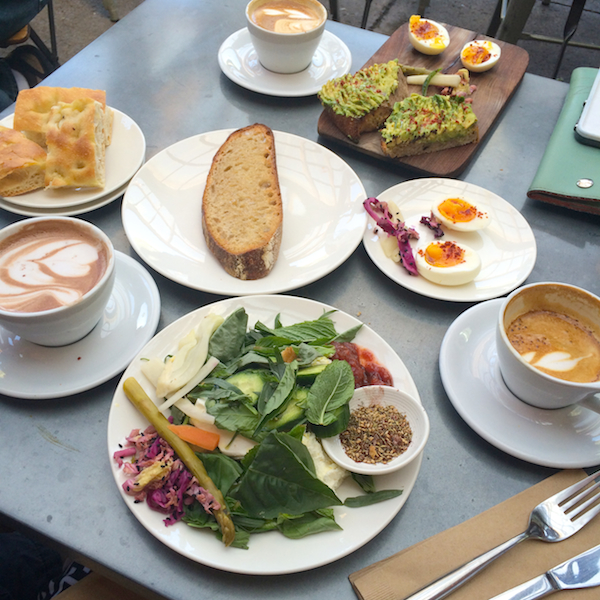 The kind of dinner that makes everyone in my household happy.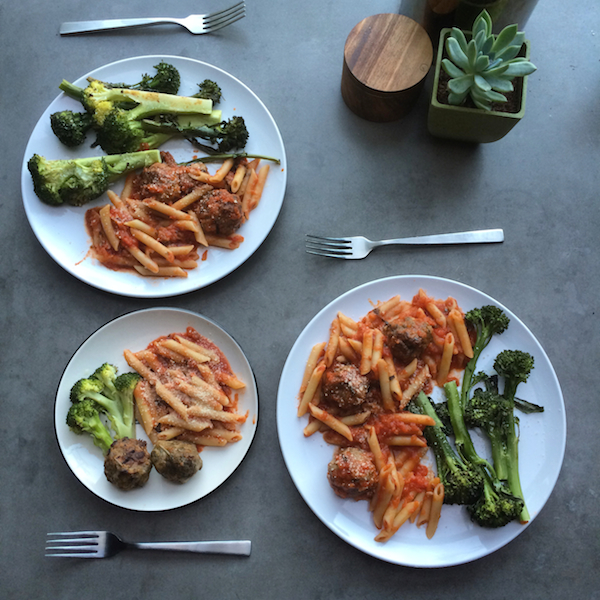 Spending time planting succulents in the morning.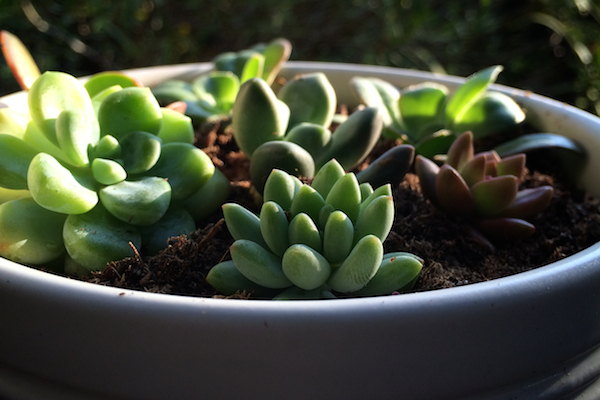 Petal litter.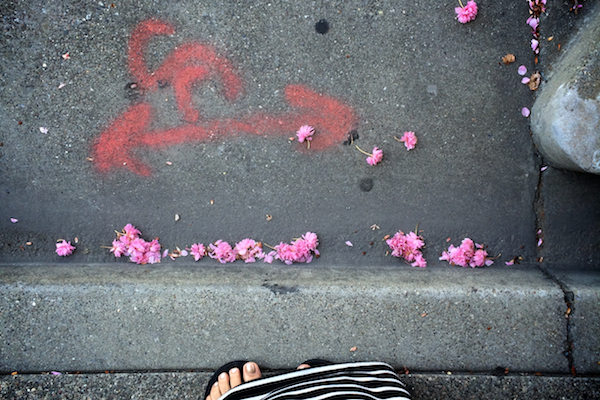 Always look up.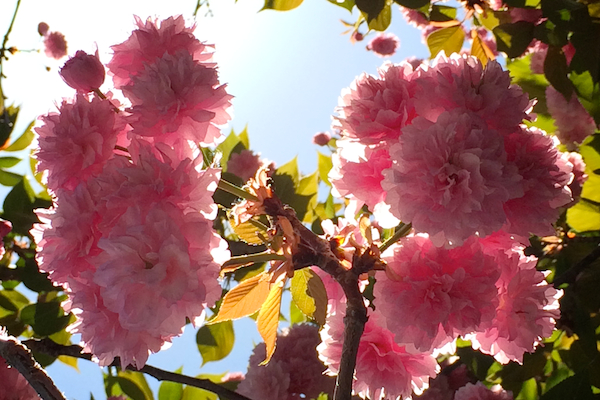 Hope you're having a great weekend! xo