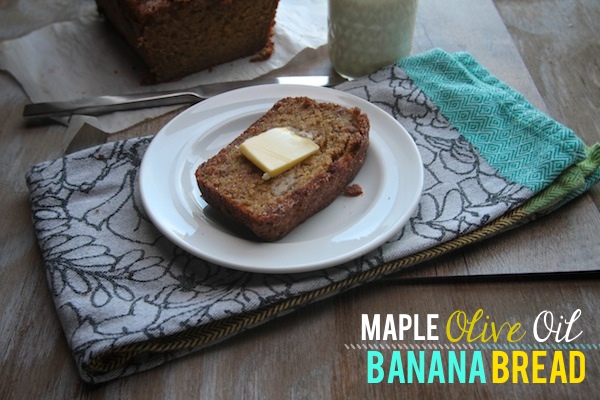 It's Monday. Let's make banana bread! I swear the only thing better than coming home from work to a nice strong cocktail is digging into a slice of warm banana bread with a slab of butter on top. Please tell me that I am not the only person who enjoys baking when I get home from work. I feel like it easily erases all the stress the first day being back from a weekend can bring.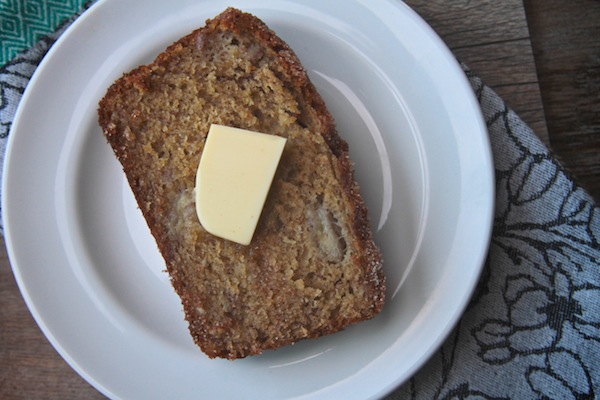 This banana bread recipe is a real treat. Instead of vegetable oil or butter we substitute extra virgin olive oil. It's amazing! It adds a nice depth to the bread. It gives it a good oomph/intriguing/what's that in there? taste. Brown sugar & maple syrup provide the sweetness. And you know what's really fantastic? You can use up that Greek yogurt you have in the fridge to make this. All of this is practically at my fingertips on a moment's notice. That's exciting yet terrifying because I could seriously eat a whole loaf if I didn't have to share it with the boys in my household.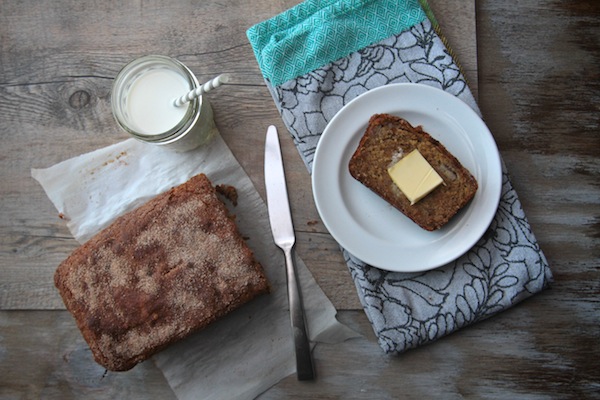 And what we have is a tender banana bread topped with cinnamon sugar. It's straight up MAGICAL. A true cure for the Mondays if I do say so myself.
And we're off!
Ingredient gathering.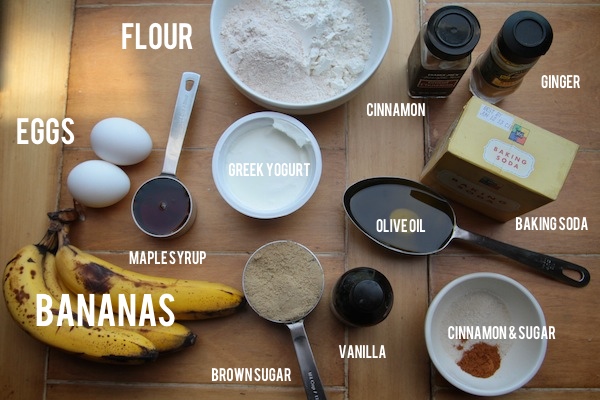 First we mix all of the dry ingredients together in a bowl. Stir. Set aside.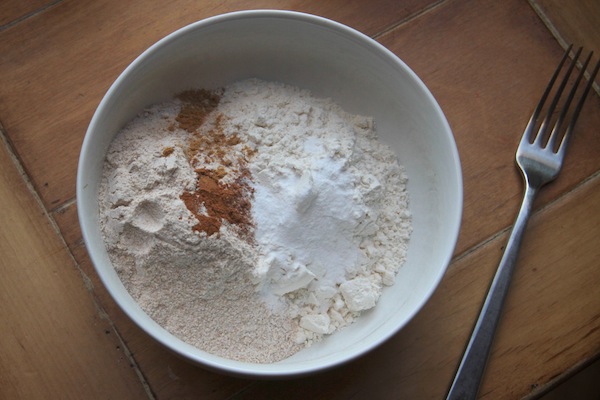 Olive oil & brown sugar get a good stir.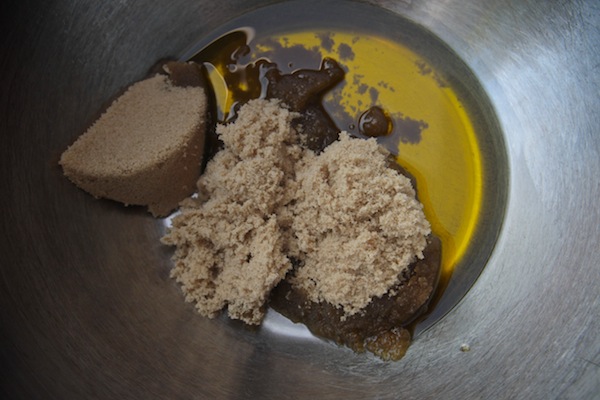 The brown sugar gets saturated with the oil. Now we add the maple syrup & vanilla extract.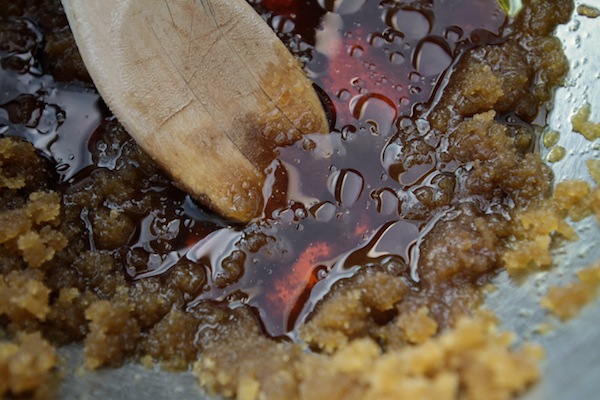 Stir stir. Now add the eggs in one at a time. Stir. Stir.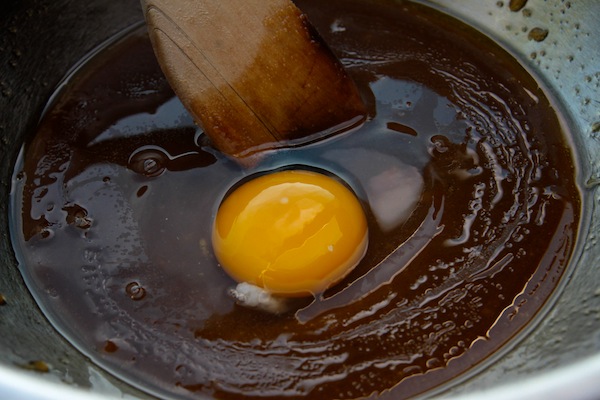 Banana mashing time!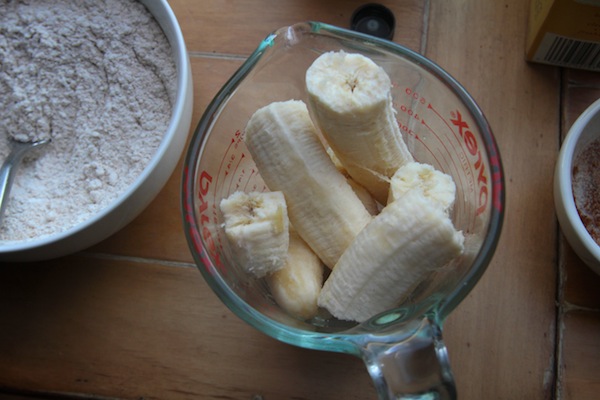 A little mash mash and we're all set.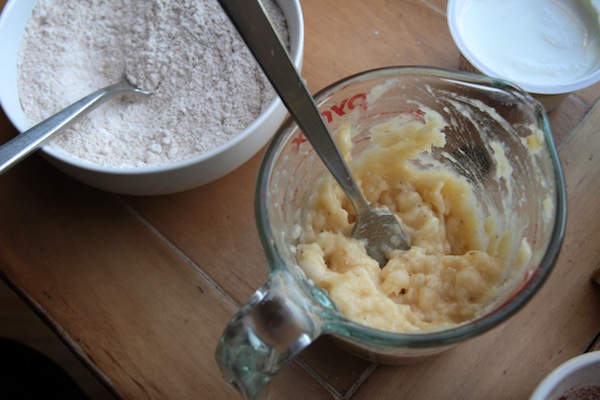 Add the bananas & the Greek yogurt into the wet mixture.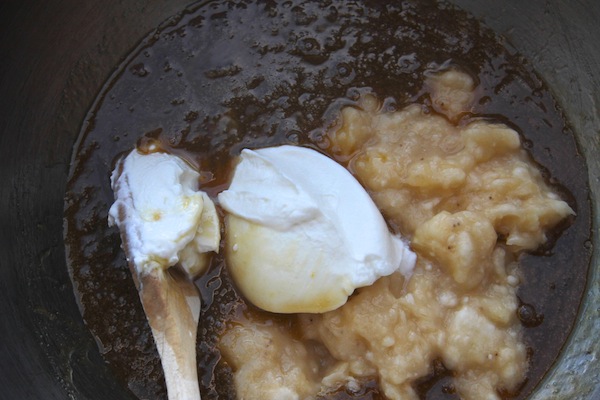 Introduce the dry to wet. Stir. Do not overmix.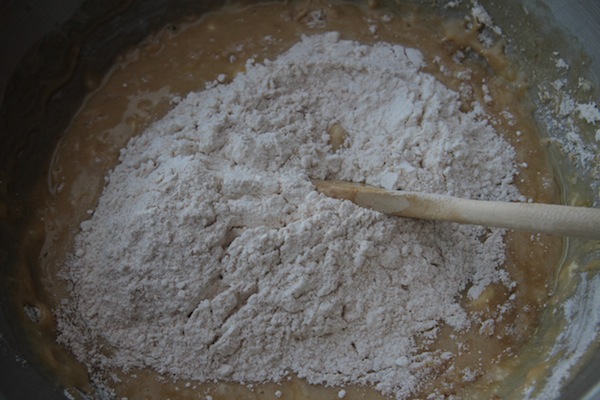 Pour the batter into the loaf pan. Get out the sugar & cinnamon topping.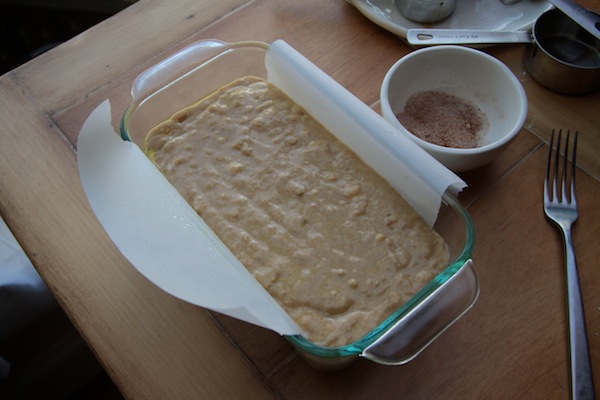 Spread it out on top! Now BAKE.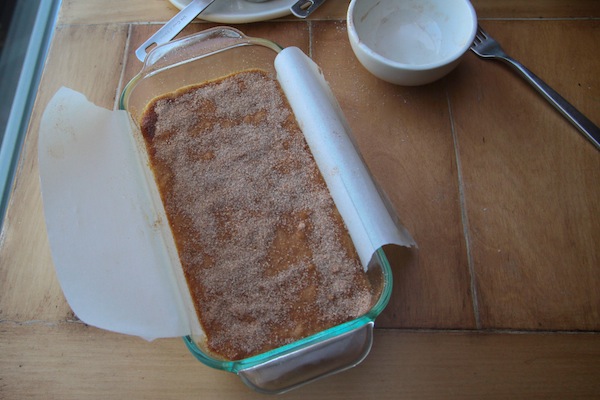 Hello BEAUTIFUL BANANA BREAD. I just want to sink my teeth into you.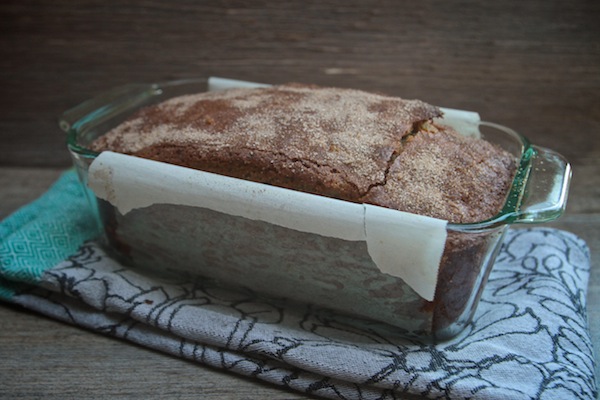 Cut yourself up a warm slice.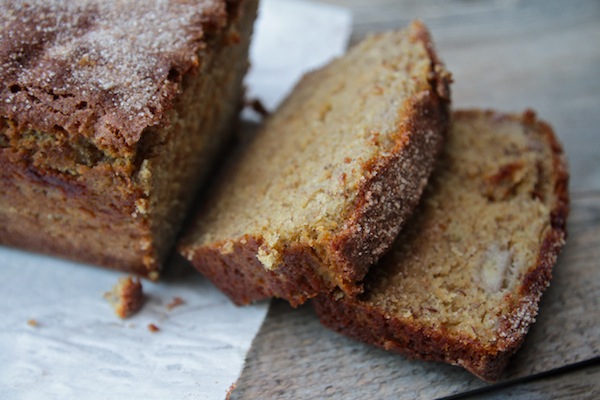 Put a little of butter on top.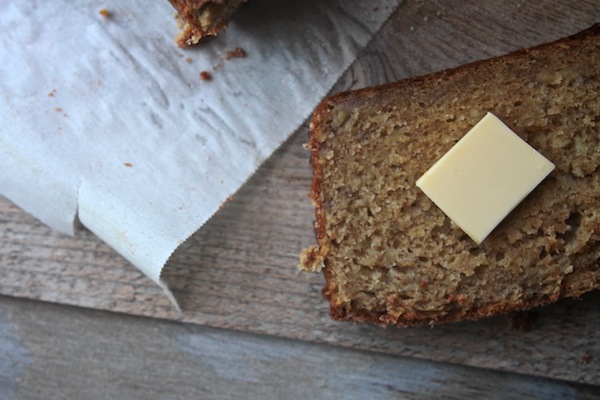 It's everything you want in a banana bread.

Maple Olive Oil Banana Bread

makes 8 x 4 inch loaf

recipe adapted slighting from Tara O'Brady for UPPERCASE Magazine

1 cup all-purpose flour
1/2 cup whole wheat flour
1 teaspoon baking soda
1 teaspoon salt
1/4 teaspoon ground cinnamon
1/8 teaspoon ground ginger
1/2 cup olive oil
1/2 cup brown sugar, packed
1/4 cup maple syrup
1 1/2 teaspoons pure vanilla extract
2 eggs
3 ripe bananas, mashed (about 1 cup puree)
1/2 cup Greek yogurt

for the topping:

2 tablespoons turbinado sugar
1/2 teaspoon ground cinnamon

Preheat oven to 350F. Butter an 8 x 4 inch loaf pan. Line pan with a sling of parchment paper, with the long sides overhanging. Lightly butter the parchment, then set the pan aside.

Whisk together the flours, baking soda, salt and spices in a medium bowl. Set aside.

In a large bowl, whisk together the olive oil and brown sugar, breaking up any lumps. Add the maple syrup and vanilla, whisking until smooth. Add the eggs, one at a time and beat until fully incorporated. With a wooden spoon, stir in the bananas, then Greek yogurt. Add the flour mixture to the liquids, stirring until just combined. Do not over mix. Pour batter into prepared pan, evening out the top if necessary.

Mix together the turbinado sugar and cinnamon. Sprinkle the topping liberally over the batter and baked until a cake tester inserted in the middle of the loaf comes out clean, about 60-70 minutes. Remove from the oven, and leave the bread to cool in its pan for 10 minutes. Using the parchment sling, life the bread out of the pan, unwrap and allow to cool completely on a wire rack.