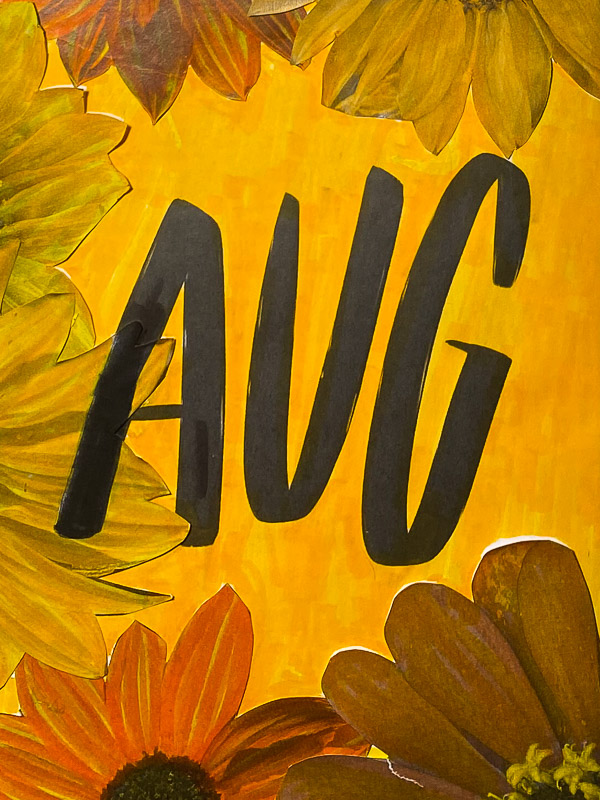 Currently August 2022
Birthday month was a busy one!
I sold out of my Magic Kits in the same day I released them (on my birthday!). (THANK YOU!!!) I had been dreaming of doing this for a long time and I'm so happy with how it all turned out. Seeing them in your hands (thank you for sending pictures!) has been very gratifying. I'll be putting more in my shop soon. Just waiting on some more supplies. I send an email out to my subscribers first. Subscribe here!

August was filled with family visits and sleepovers. I also worked on a lot of healing. August usually brings up a wave of grief because it's hard to see another year without my Mom. She sent me so many good signs on my birthday and I felt so blessed with the love that I received. I feel grateful for the people in my life who make things feel as special as she did.
Here's what my spread looked like in my Currently Workbook.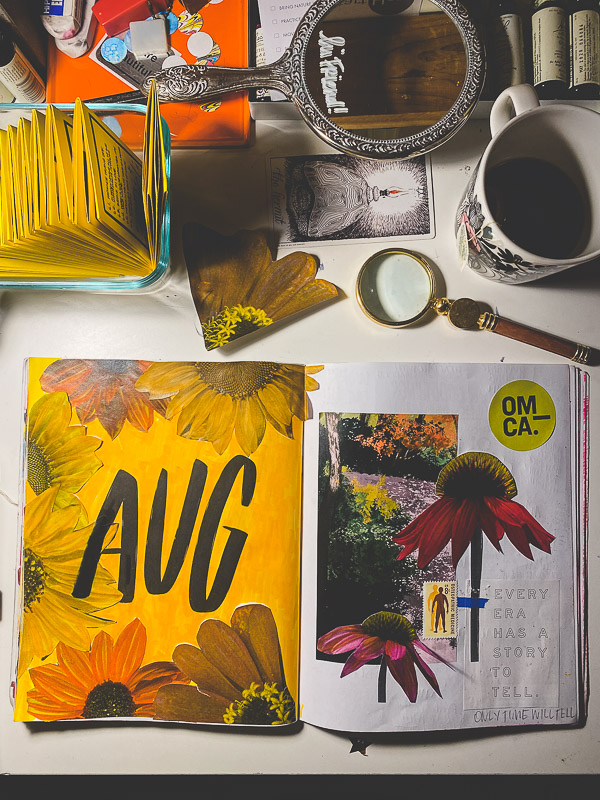 I printed out photos and colored on them.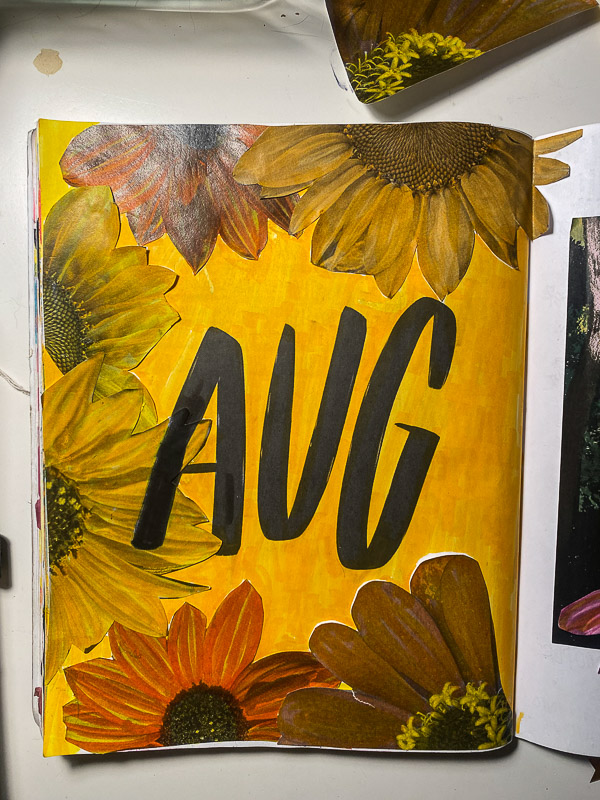 I just used Tombow brush pens to color everything in.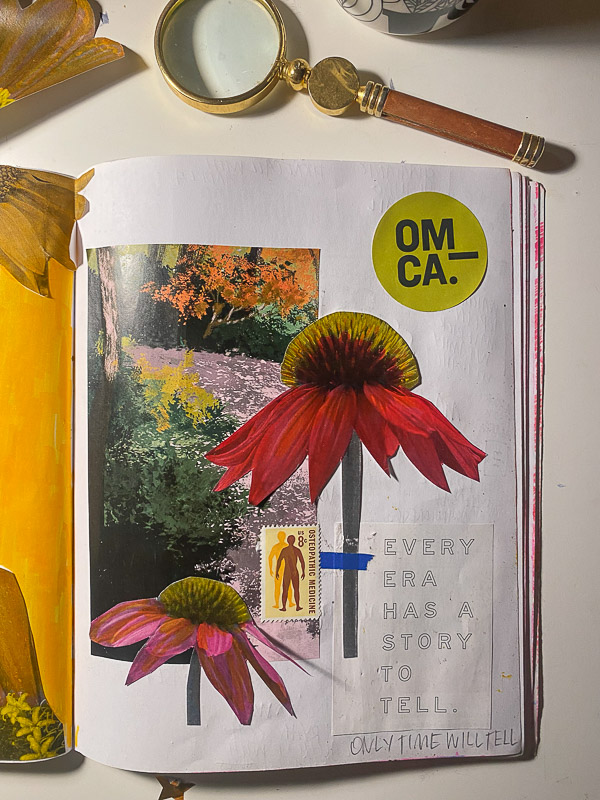 I haven't really shared this much cuz I didn't want to jinx it but I've been actively moving my body for at least 20 minutes (mostly more) for the past few months. My printable month calendar has helped!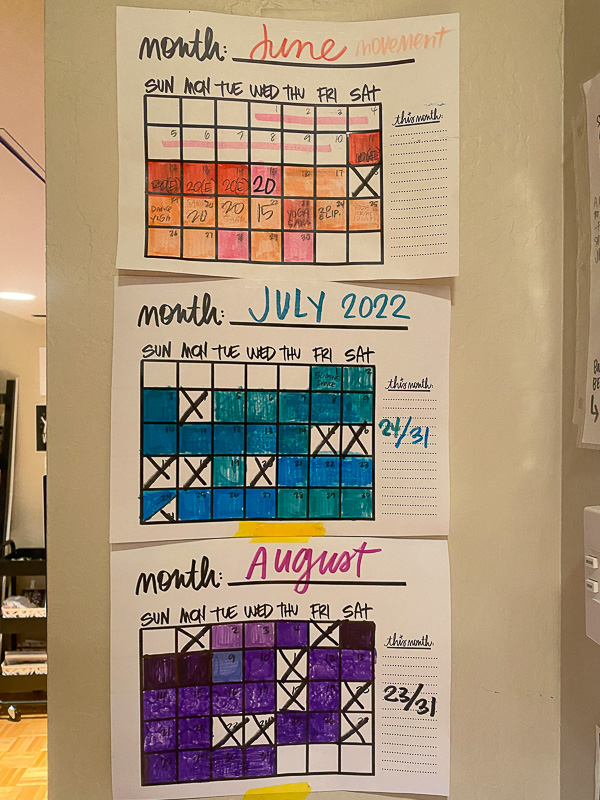 Let's break it down!
Inspired By: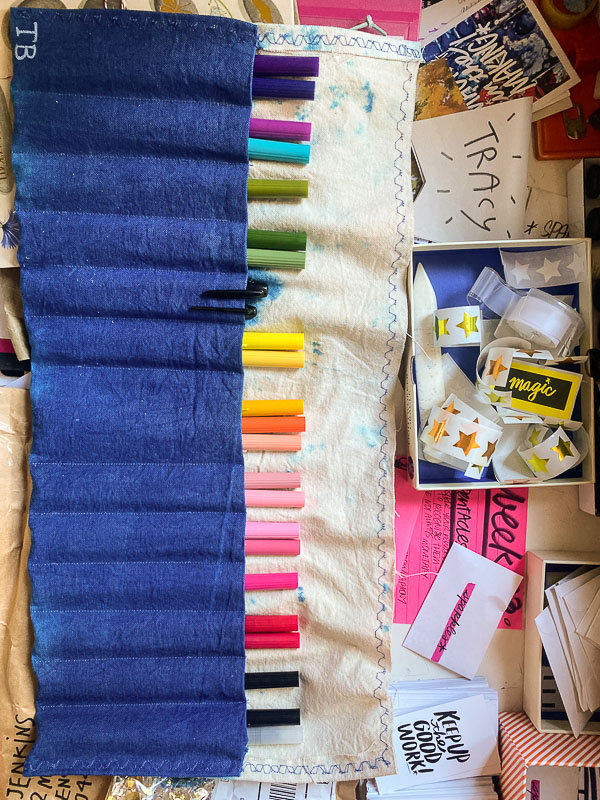 Neiley made me this case for my pens!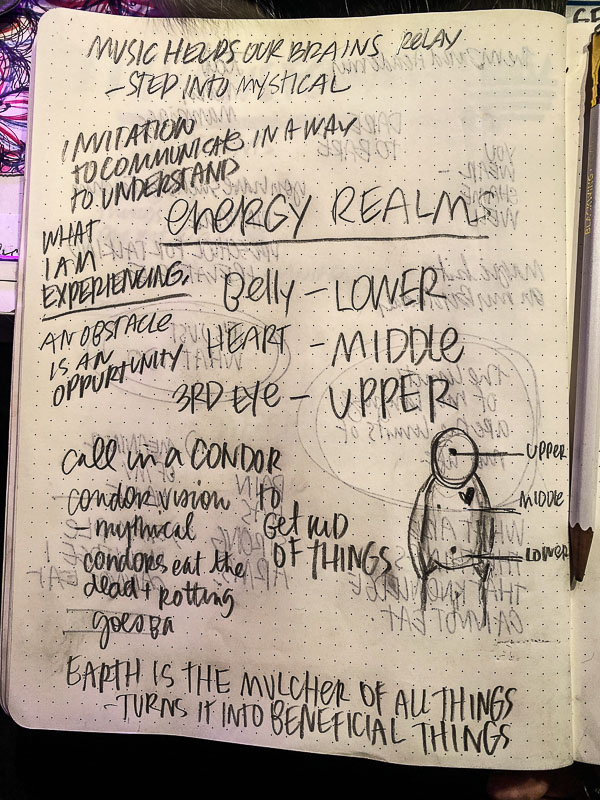 Went to a Shamanic Breath workshop online. Took notes. I also had a reiki session!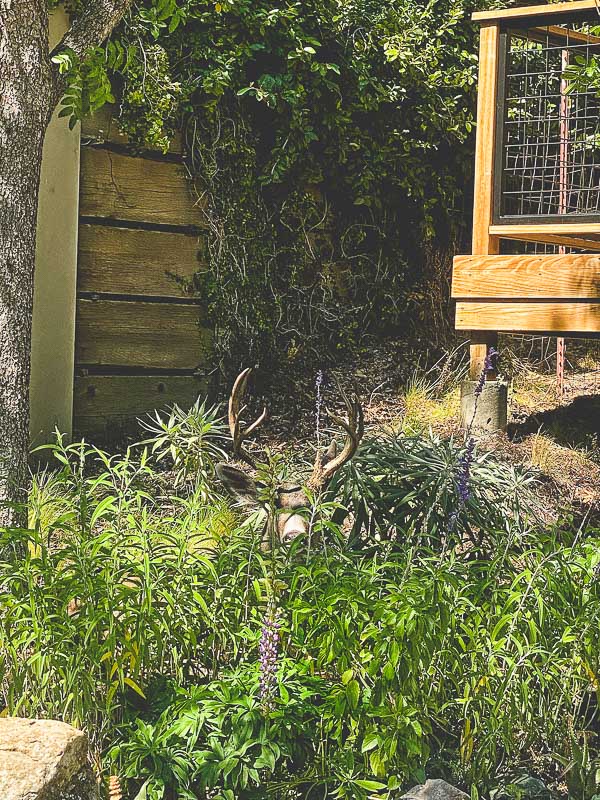 Found this guy in my yard!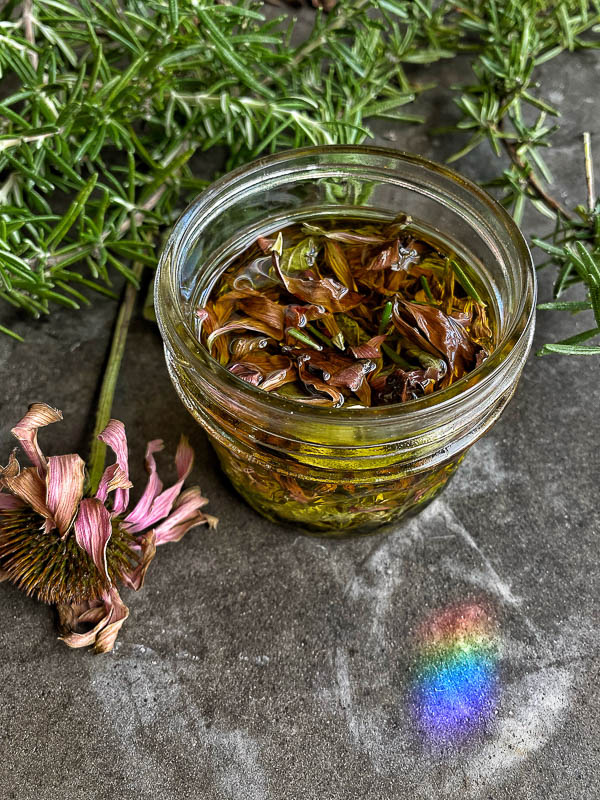 Did some Virgo new moon intention setting and infusion making.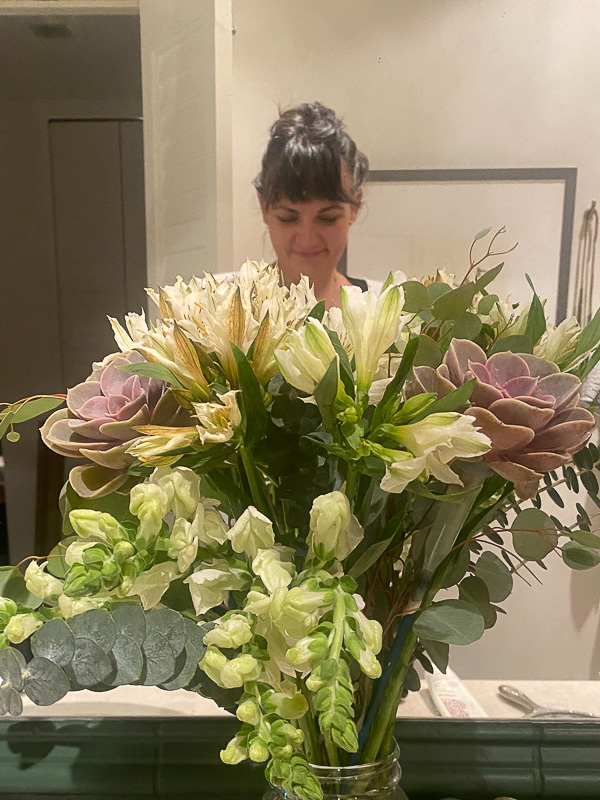 Helen Jane made my bathroom smell good for over a week!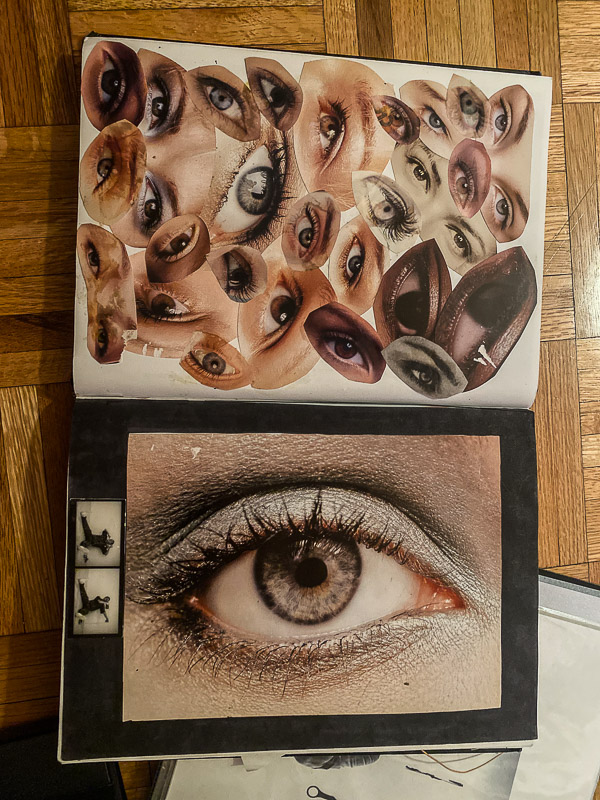 I went through old journals this month! It's fun to see what I was doing in college.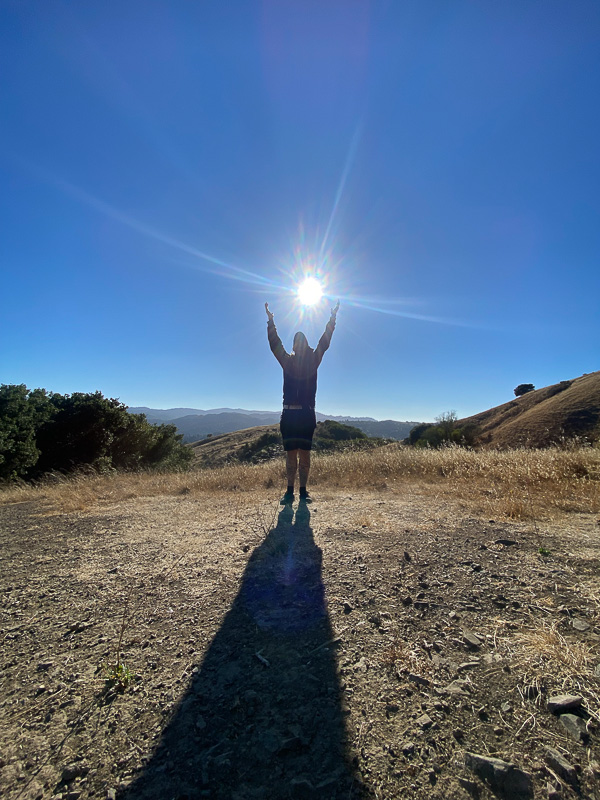 Art date for my birthday!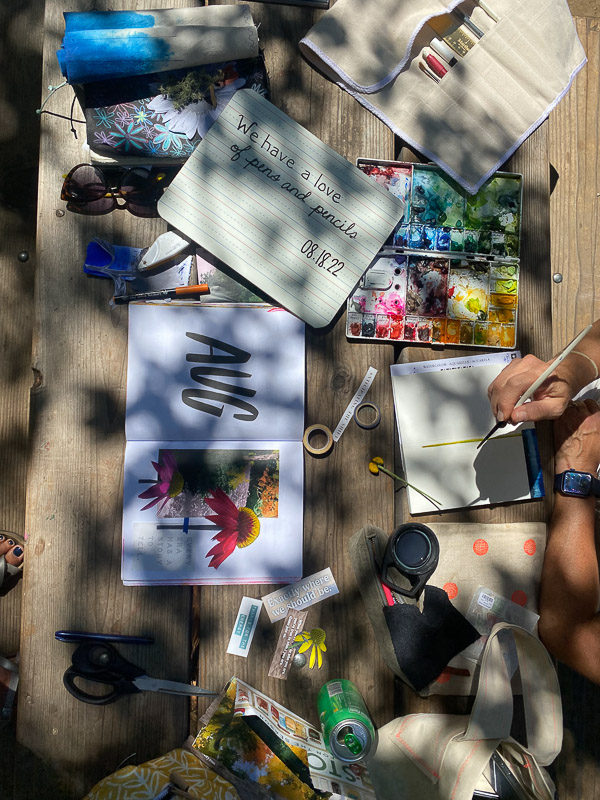 Things I made that my Mom didn't get to see.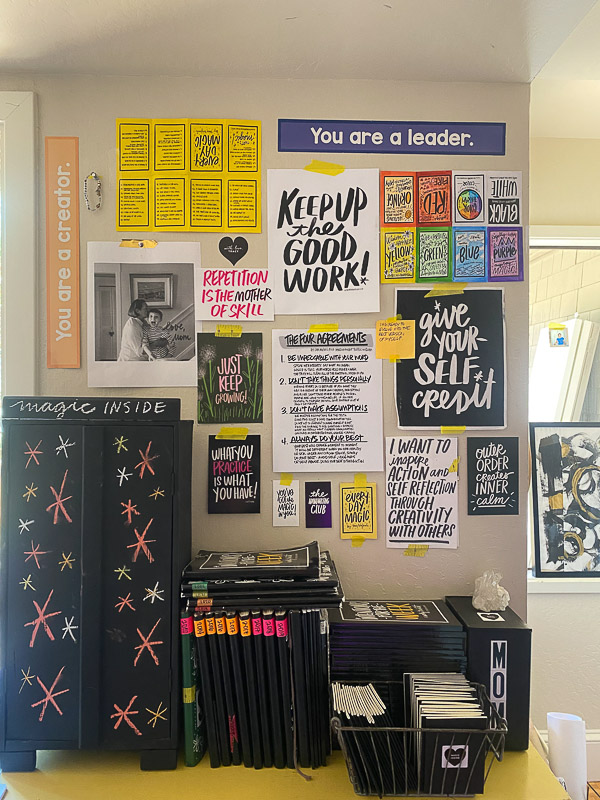 I've been so happy with the small bouquets my garden has been producing.
Watching:
Top Gun Maverick
The Captain
Facing Nolan
Darjeeling Limited
Ghost World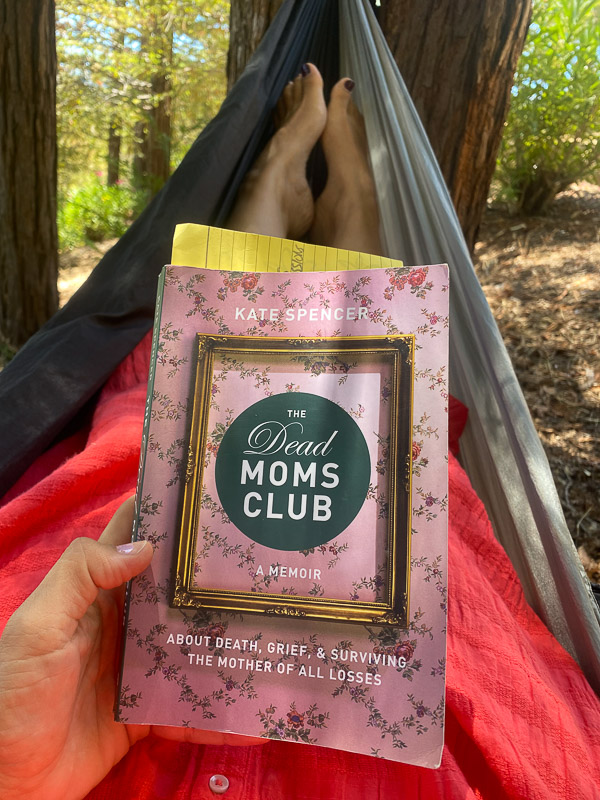 Reading:
Thinking About:
my meal prep class
autumn
making an art course
currently workbook class
Listening To:
Hmm Spotify won't let me embed music but I've been listening to a lot of Sinead O'Connor…
I Follow Rivers- Lykke Li, The Magician
43 by Florist
Playgirl- Ladytron
Magic- Ladyhawke
Automatic Driver- La Roux
Eating/Drinking: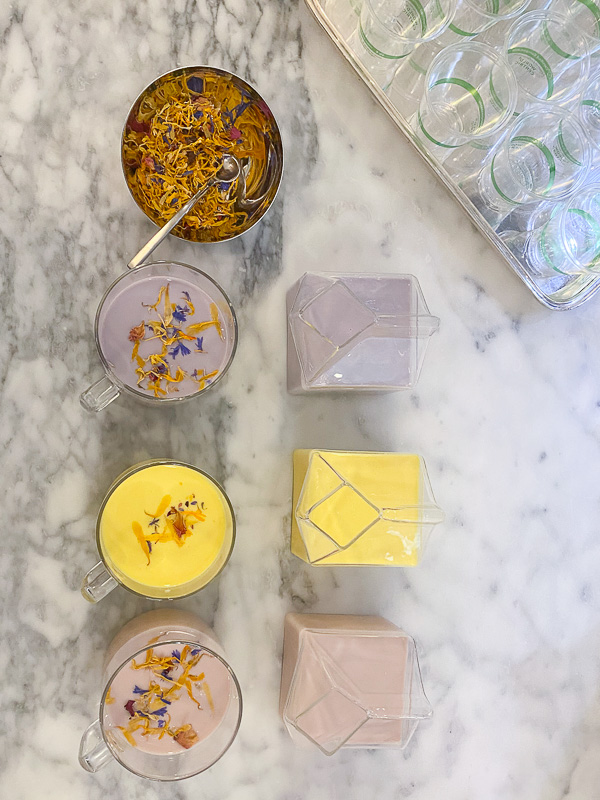 First blogger event in years! Went to the city to check out Clover Sonoma's new milks.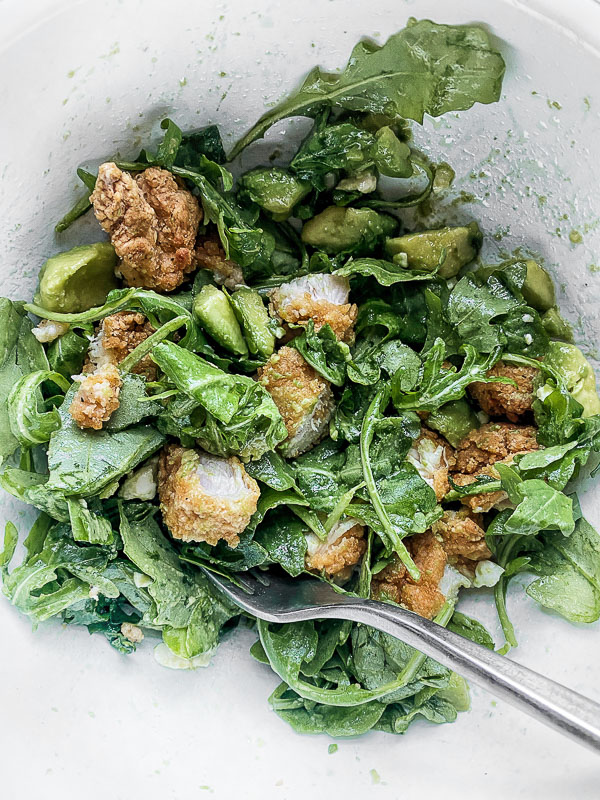 I got back my arugula obsession.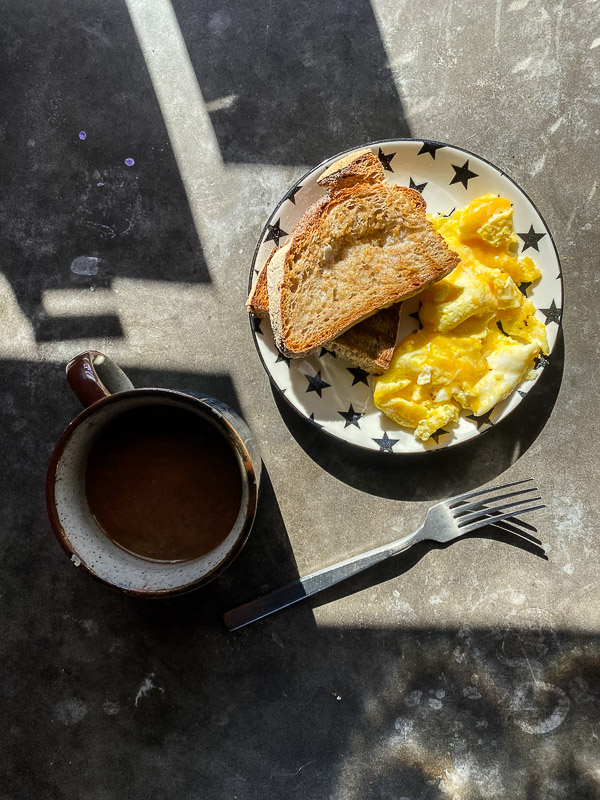 Hooray for morning light.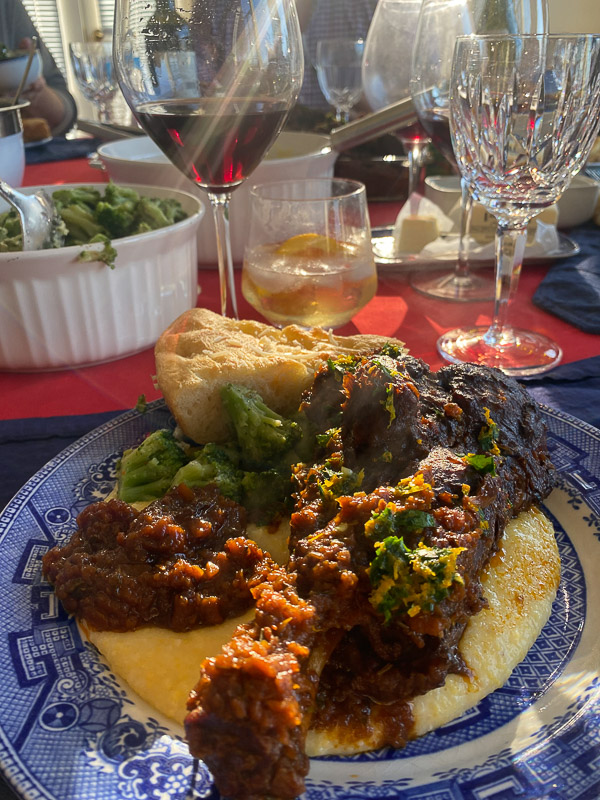 Birthday dinner at my Dad's house.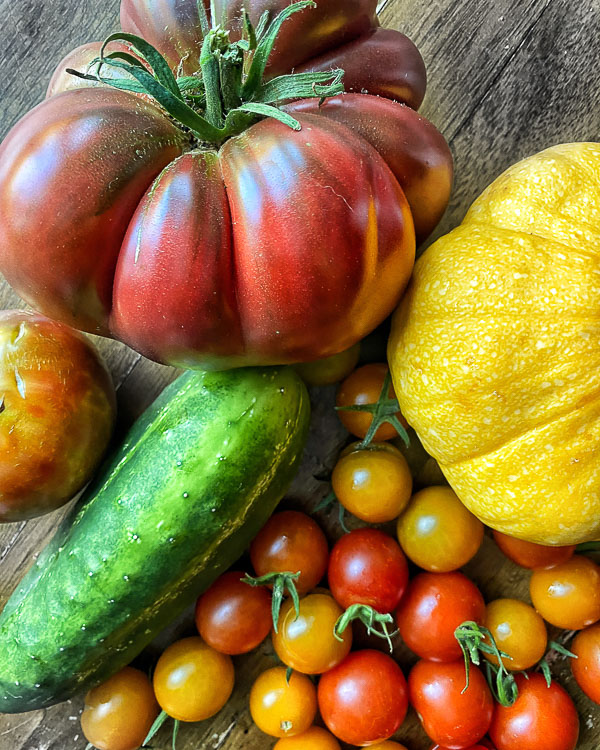 Neiley shared some of her garden's produce with me!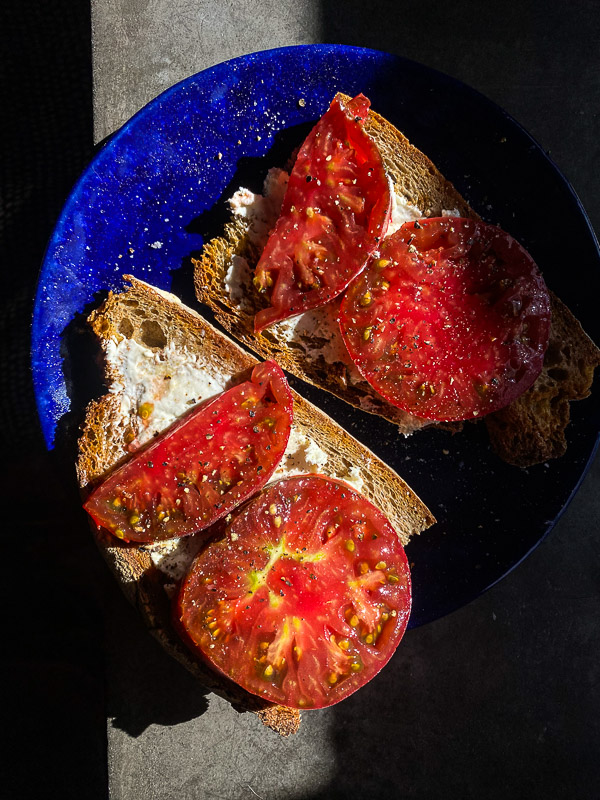 Such good tomatoes!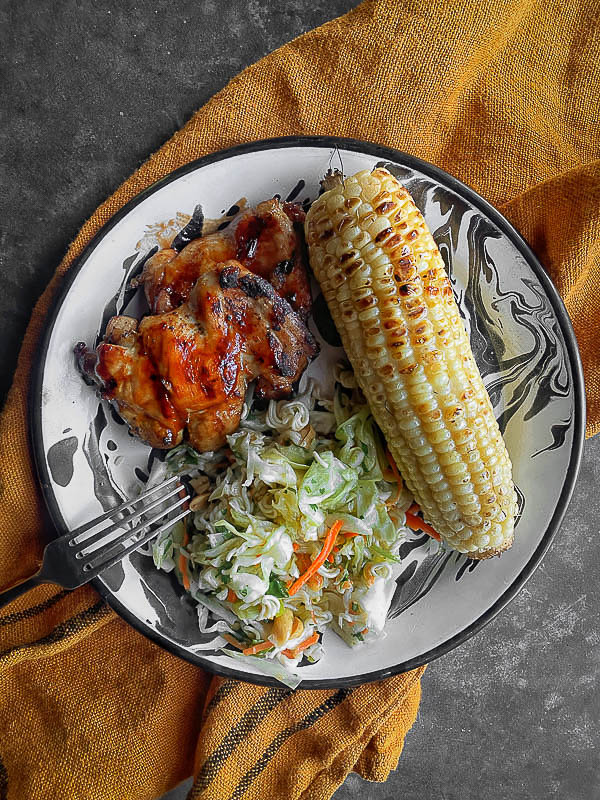 A legit summer dinner.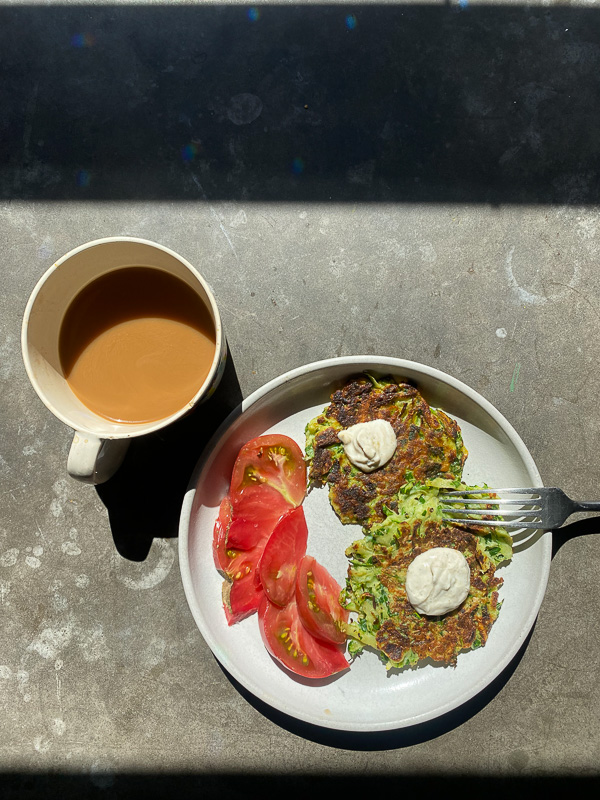 Zucchini Herb Fritters went back into the rotation.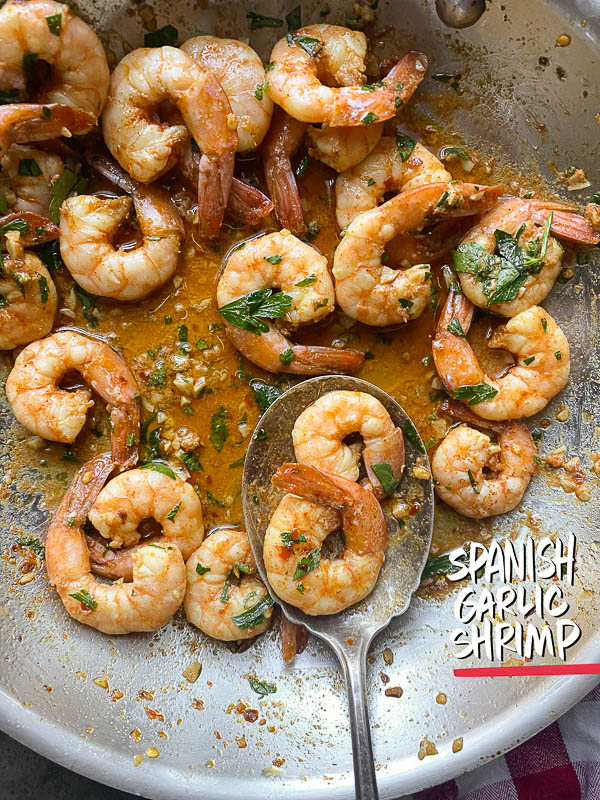 I shared my Mom's Spanish Garlic Shrimp this month!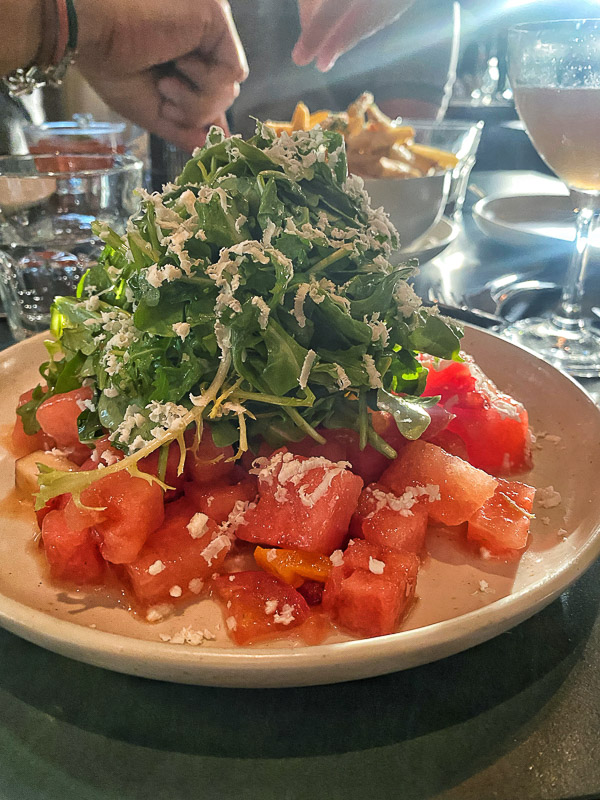 Birthday dinner salad was epic.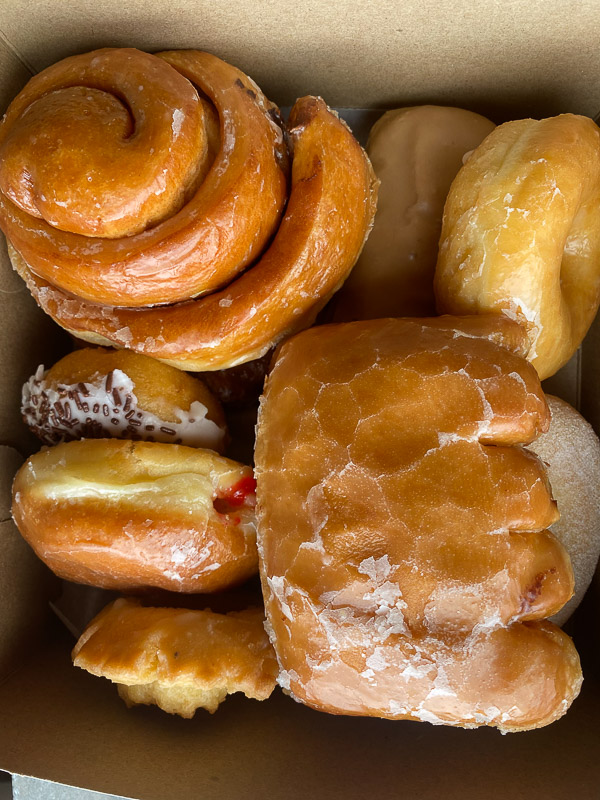 Donuts in our weekend.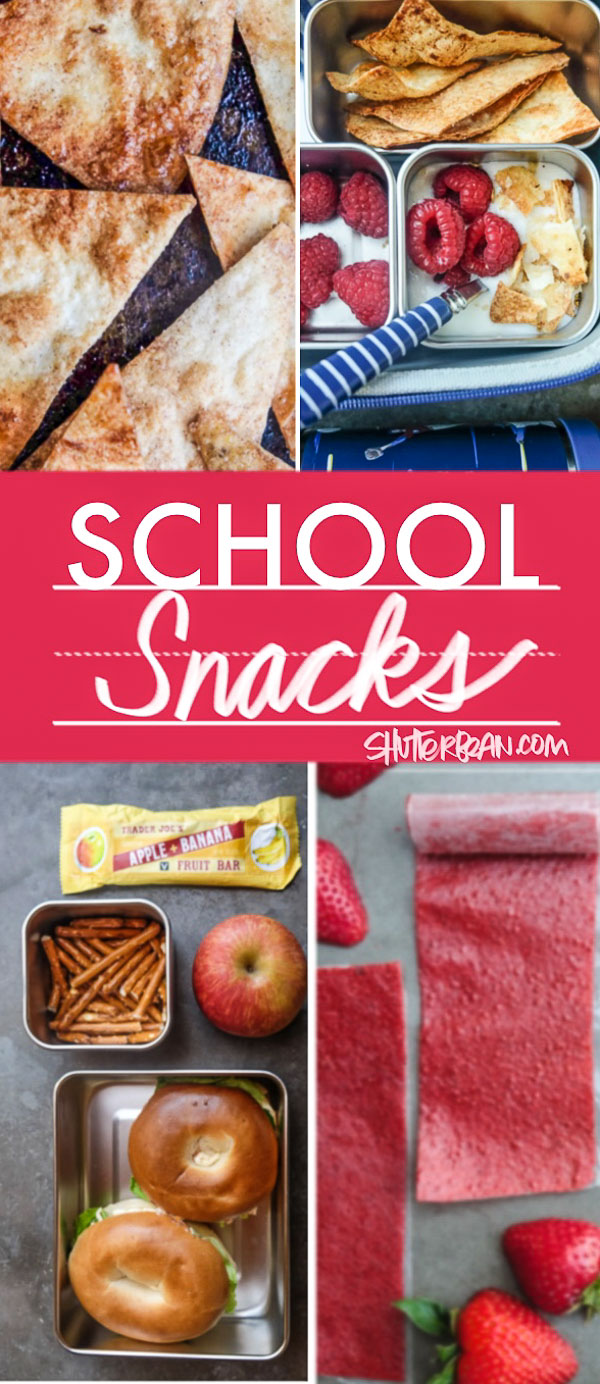 I shared School Snacks!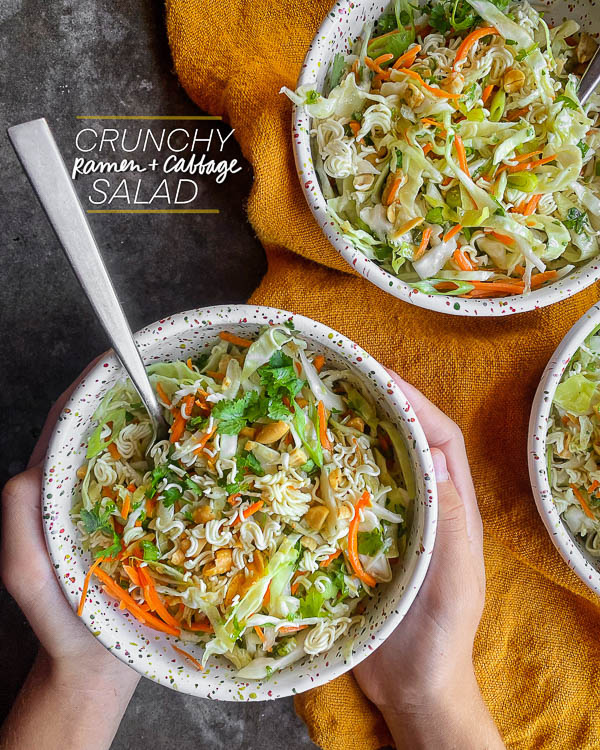 Crunchy Ramen & Cabbage Salad was a hit!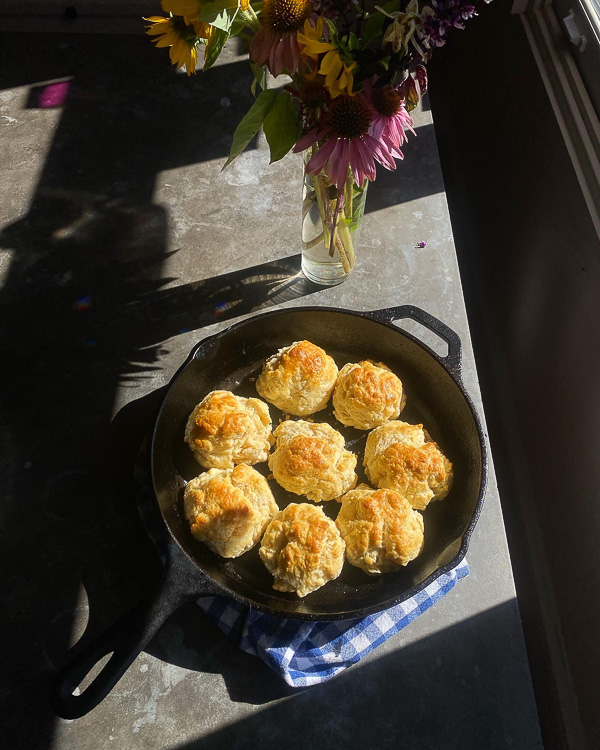 Drop biscuits went into the rotation.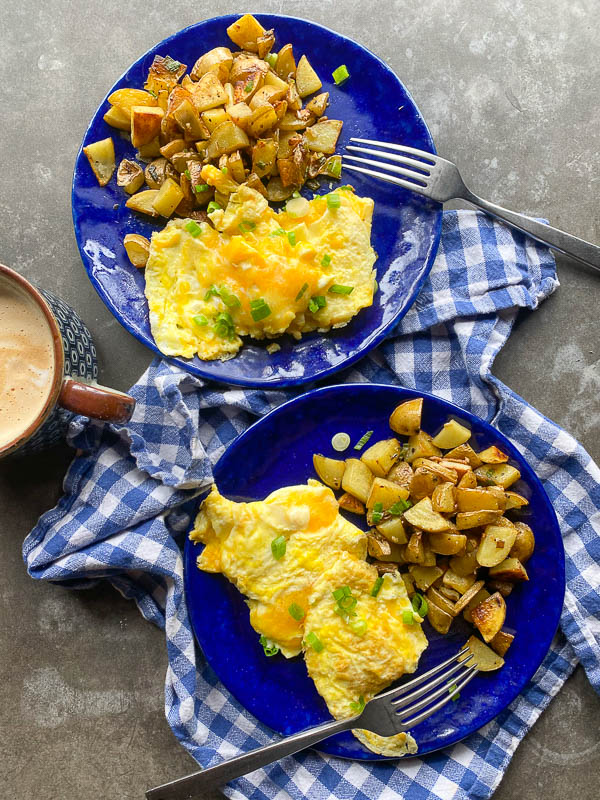 Was craving homefries and so I made some.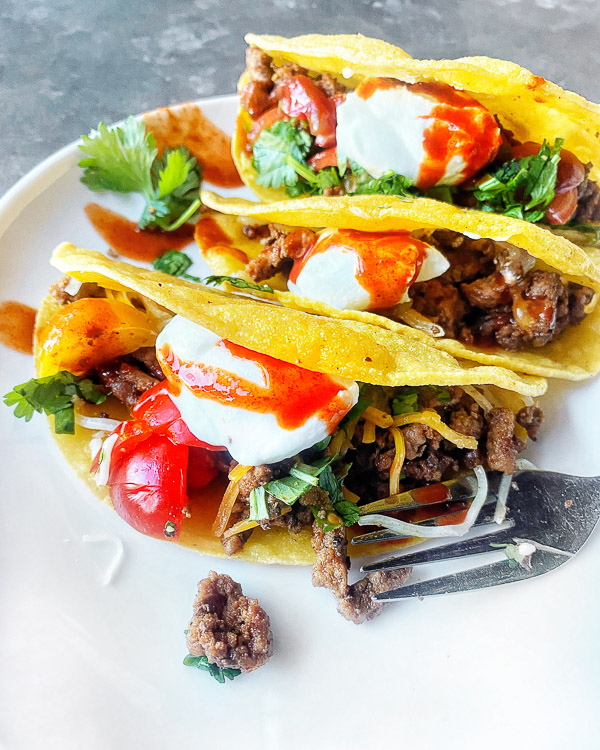 My brother came over and we made my Mom's tacos. It's been a long time since he had them.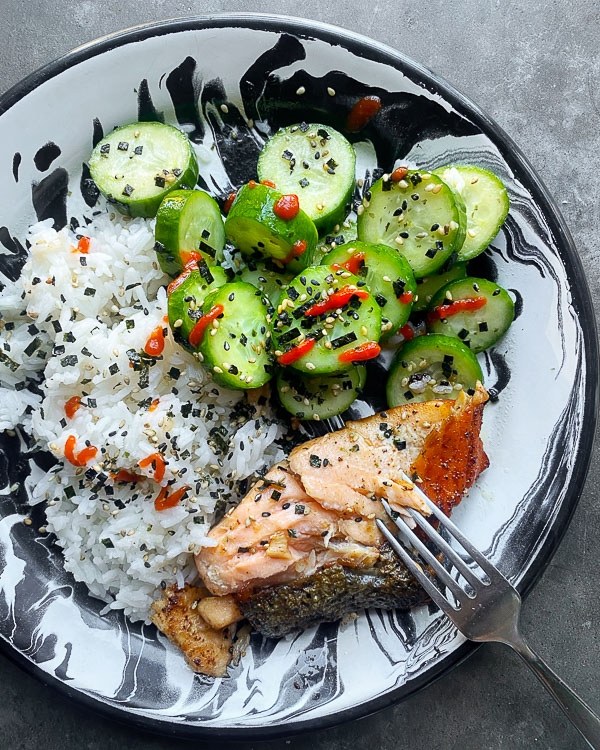 This cucumber sesame salad has been a lifesaver.
Grateful For:
my health
my family
my art practice
school starting
new meetings
connecting with new people with different perspectives
a museum visit
Self Portrait for August: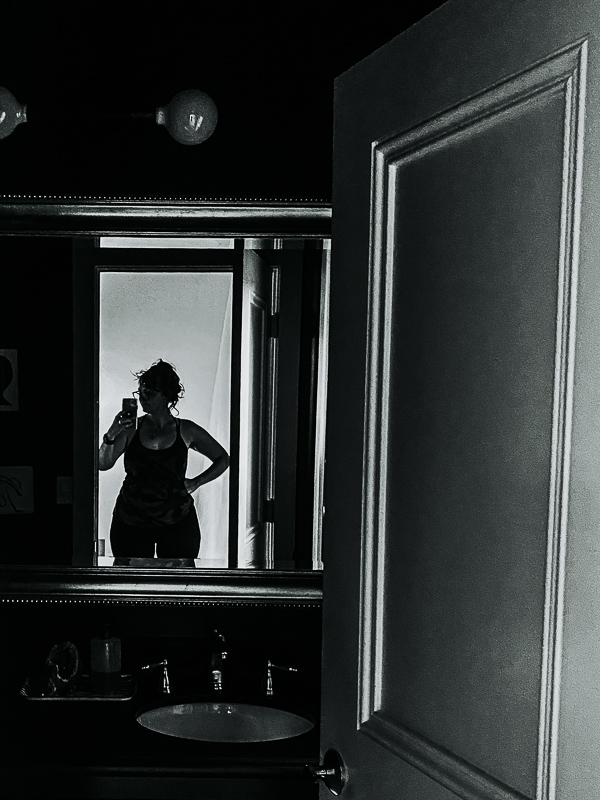 LET'S TAKE A DIP INTO THE PAST!
Have a great September!