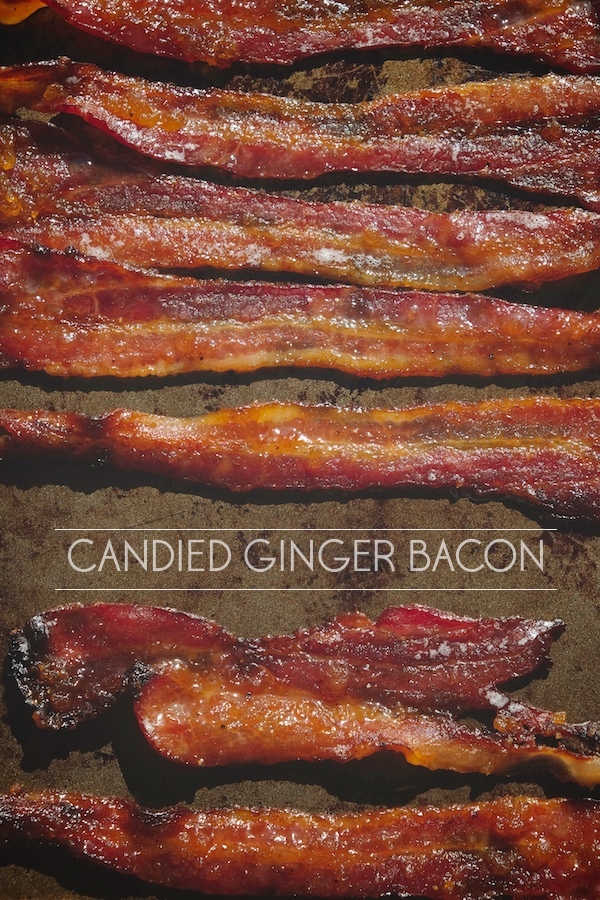 Three words: Candied Ginger Bacon.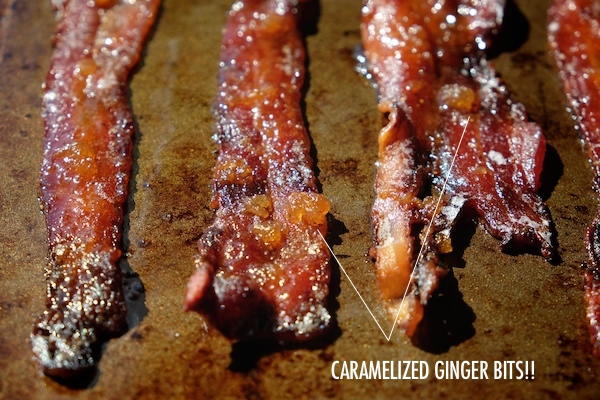 One word: Incredible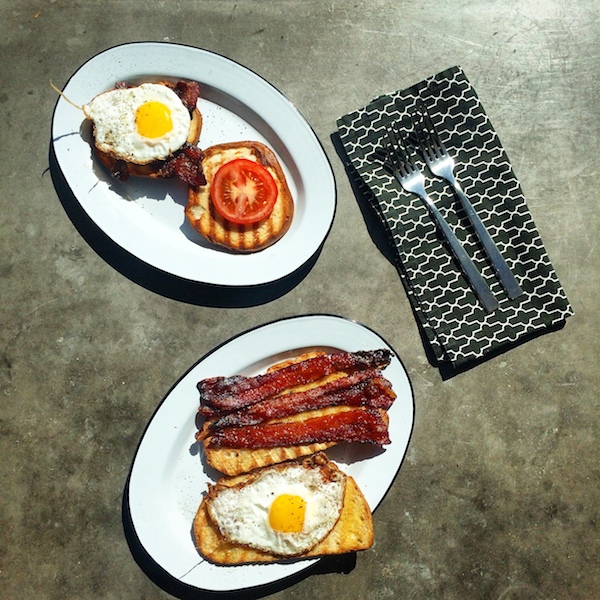 Eleven words: Oh my goodness you must make this if you love bacon.
And we're off!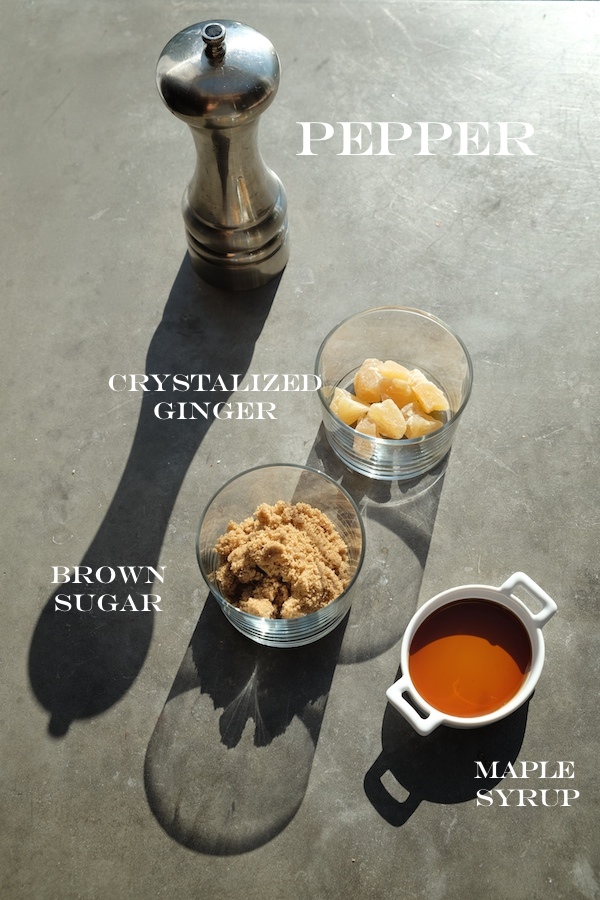 First we line a baking sheet with foil. We add a cooling rack on top. Then we lay out our bacon.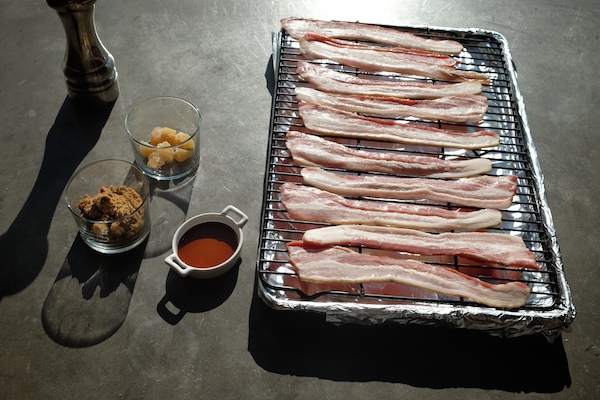 To make our rub, we use a mini food processor.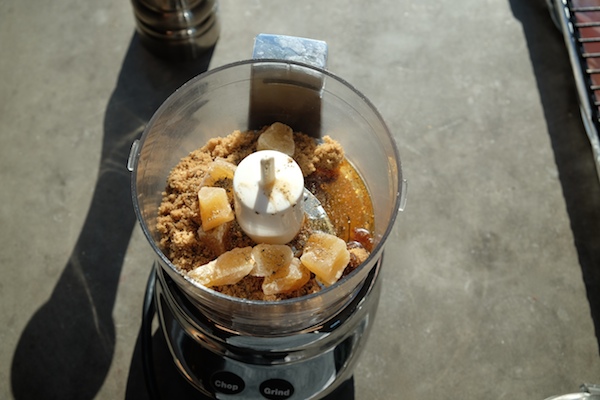 Instant rub! I added a little bit of water to thin it out.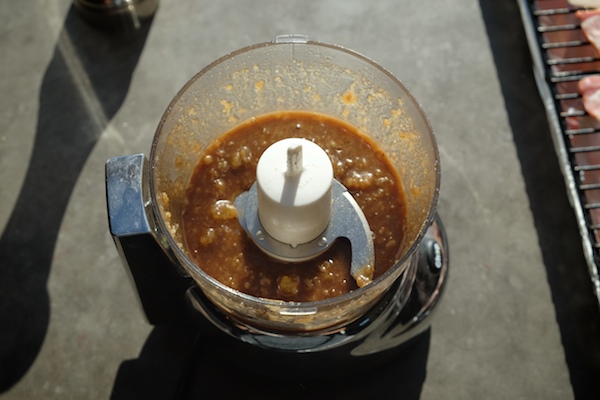 We spread a nice layer on the bacon. COATED WELL!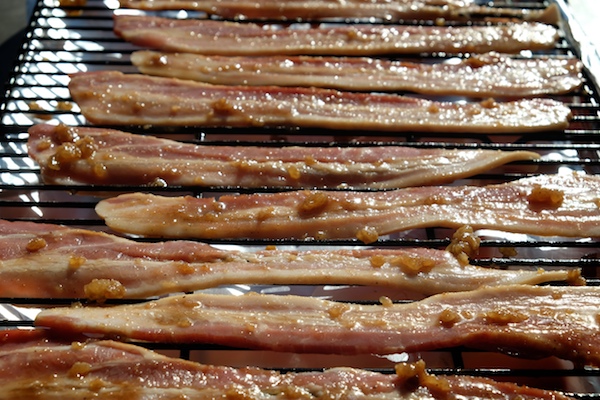 Baked!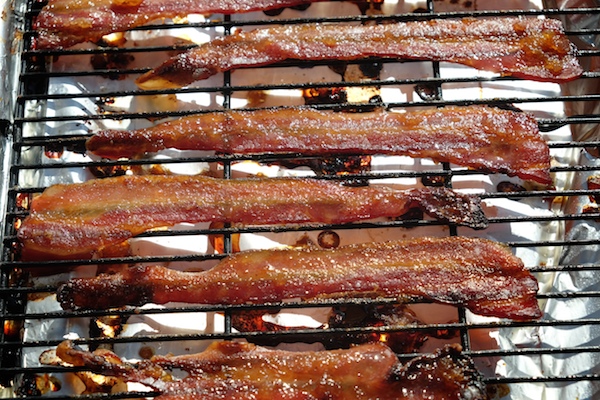 Hey good lookin'!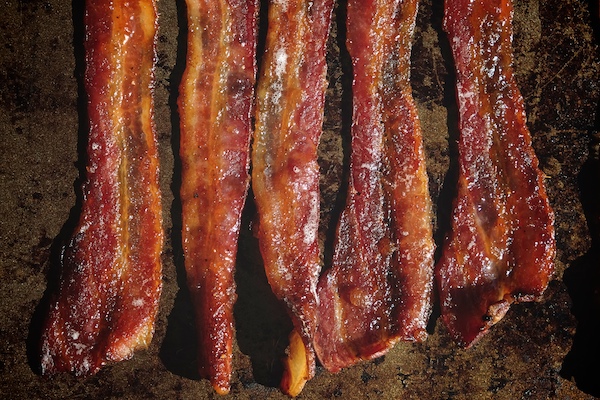 One more for good measure.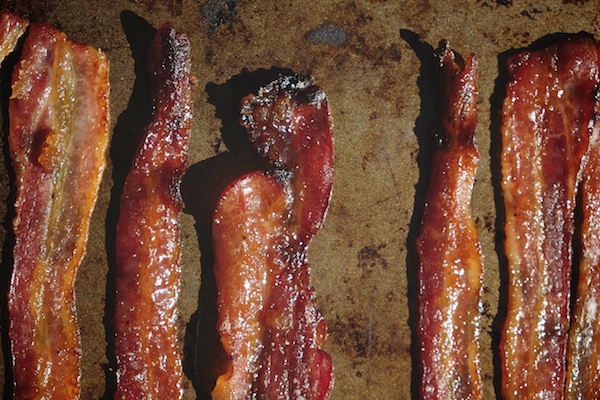 I like it when my bacon is crispy and it's a big bonus when it's infused with ginger and candy coated!
Candied Ginger Bacon

serves 3- 4

10 slices thick cut bacon
1/3 cup brown sugar
1/4 cup crystalized ginger
1 tablespoon maple syrup
1/4 teaspoon fresh ground black pepper

Preheat oven to 400F.

Cover a large baking sheet with foil and place a cooling rack on top. Lay bacon strips on the rack, making sure not to overlap. Place remaining 4 ingredients in a mini food processor and process until the candied ginger has broken into smaller bits. Add about 1- 2 teaspoons of water to loosen up mixture and continue processing. Spread the ginger mixture evenly on each piece of bacon. Place bacon in the oven and cook for 20-25 minutes, or until the bacon is nicely browned and caramelized. Remove from the oven and serve.