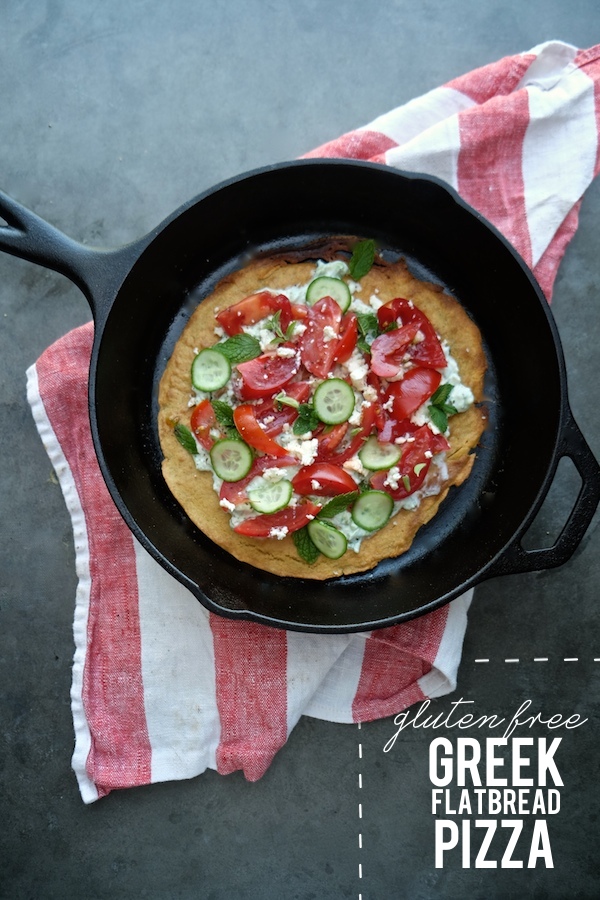 Currently:
Watching Mr. Mom (childhood favorite!), wishing for a haircut, drinking a bourbon cocktail, hoping the laundry will fold itself and dreaming about breakfast tomorrow morning.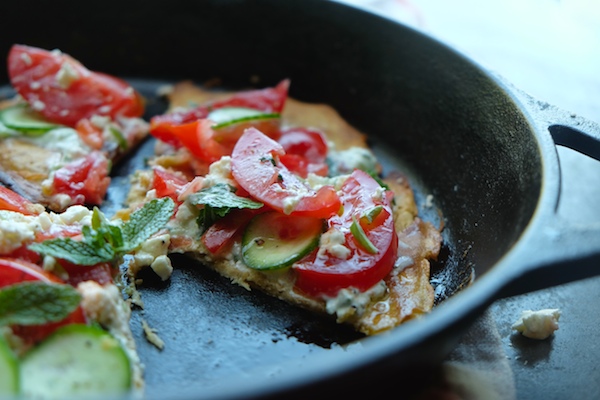 I made this Gluten Free Greek Flatbread Pizza last week. I had garbanzo bean flour in our pantry that was expiring soon and so I made socca. I made socca because I saved this recipe from thekitchn a looooooooong time ago. I was so excited to try it, that I immediately went out and bought the garbanzo bean flour and here we are…with it almost expiring.  Nothing like waiting til the last minute.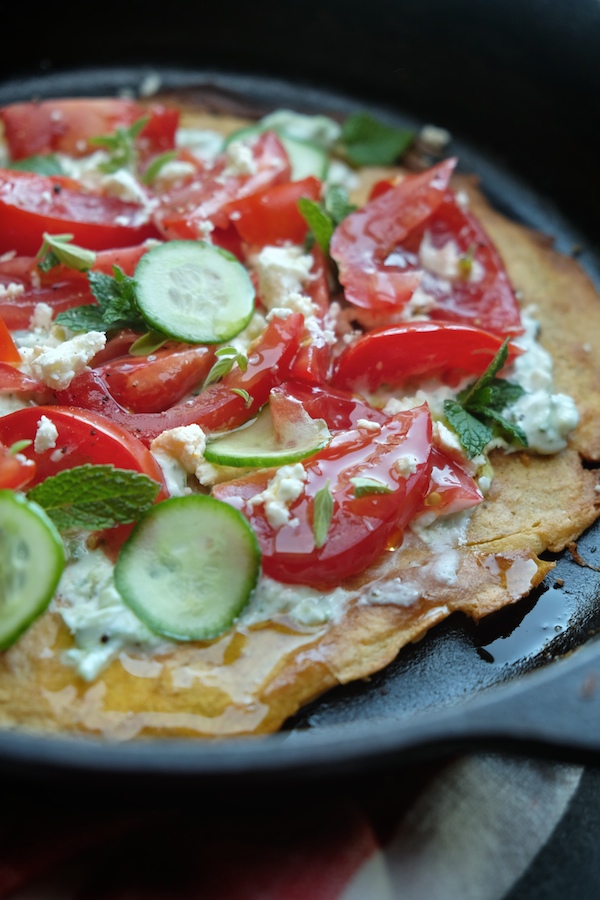 But I took the socca a step further and smeared it with a garlic cucumber yogurt spread and topped it with juicy tomatoes, feta, and generous amount of fresh herbs. Crispy chewy crust with what's practically a salad on top. Carb salad! But a gluten free carb salad.
Let's gather our ingredients: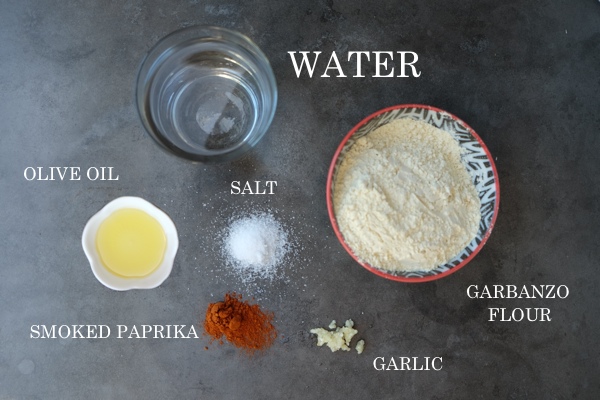 We need to make the batter.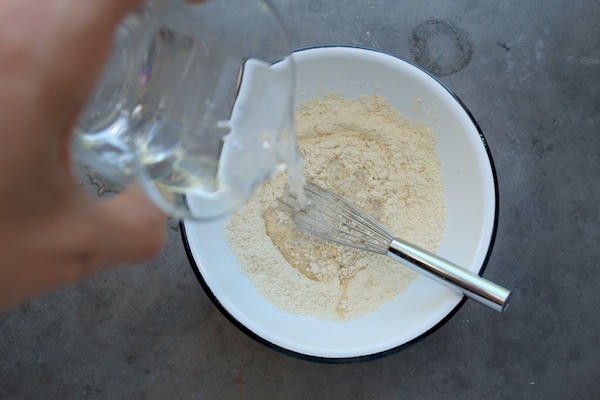 It sits out for a bit. We want it to thicken.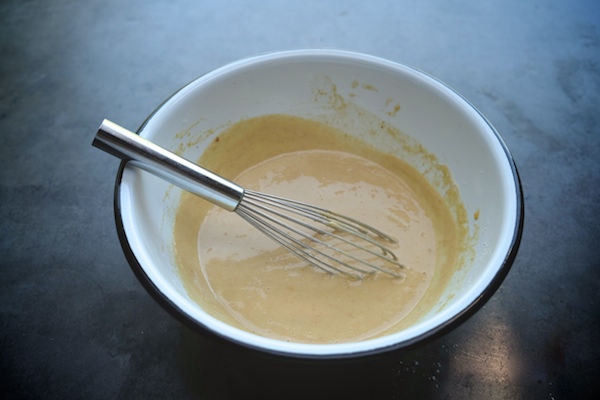 Right before you're ready to cook the socca in the oven, oil up a cast iron skillet.
Put it in the oven to get it hot.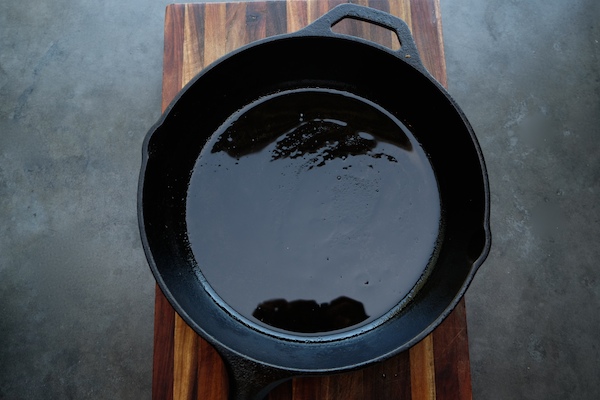 Pour in half of the batter. We're making two.
You could make one and then eat it while the other one cooks.
I may have done that. I dunno.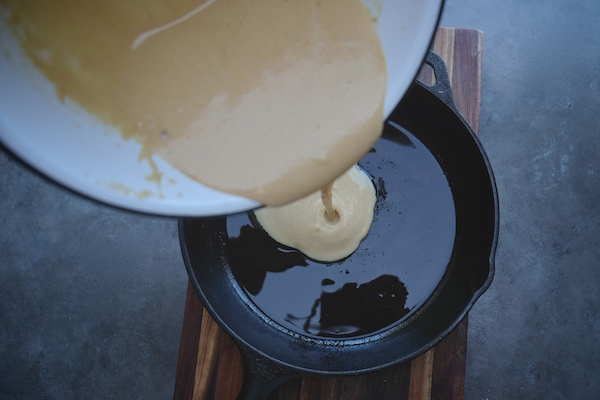 Off to the oven.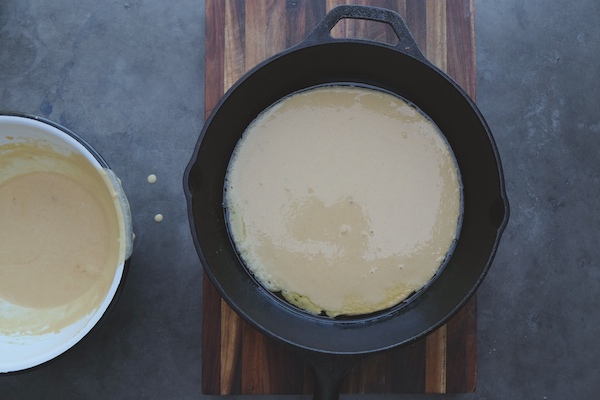 BROIL.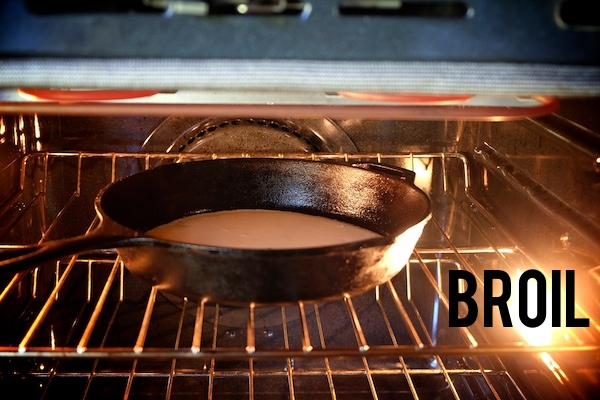 Let's get our garnishing going.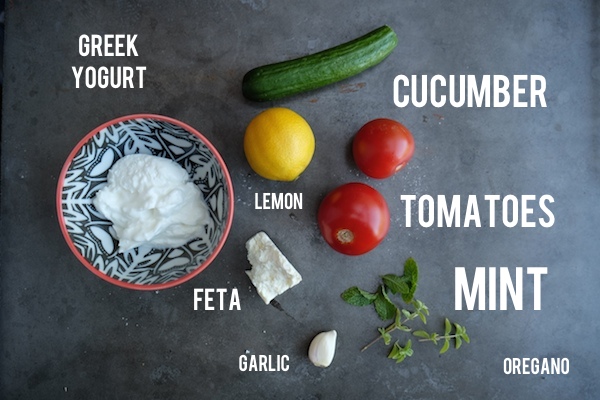 Cucumber, feta, garlic, yogurt MIX. Salt & pepper too!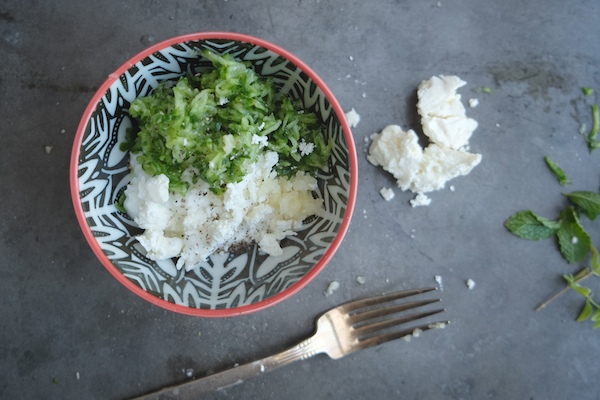 Socca is done!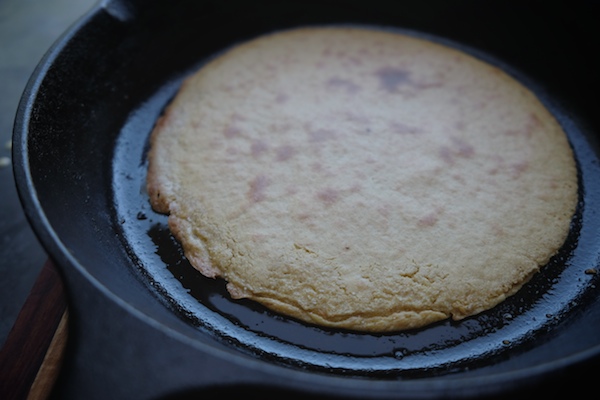 Let's top one of them.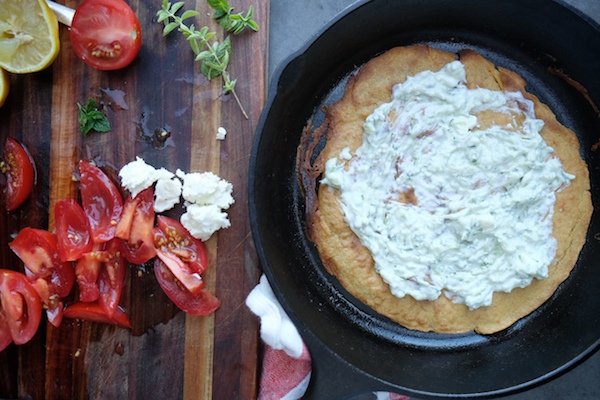 Booya.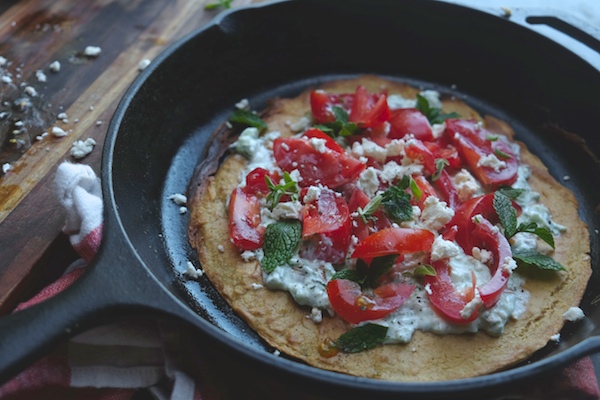 I ate it directly from the skillet.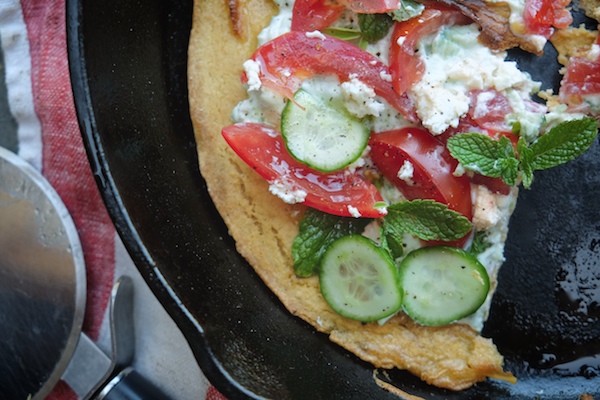 Too good!
Gluten Free Greek Flatbread Pizza

makes 2 pizzas
recipe adapted from thekitchn.com

for the socca:

1 cup water
1 cup garbanzo bean flour
1 1/2 tablespoons extra-virgin olive oil, plus more for the pan
1/2 teaspoon salt
1 clove garlic, minced
1/2 teaspoon smoked paprika

for the pizza:

1 persian cucumber, shredded (reserve a few slices for garnish)
1 clove garlic, minced
1/4 cup crumbled feta, plus more for garnish
1 cup Greek yogurt
1 tablespoon fresh lemon juice
salt & pepper
2-3 vine ripened tomatoes, sliced into wedges
5 mint leaves roughly chopped, for garnish
1 tablespoon fresh oregano, for garnish

to make the socca 

Whisk together the chickpea flour, water, olive oil, and salt in a small bowl. Let rest for 1/2 hour to 2 hours to give the flour time to absorb the water.

Set an oven rack six inches below your oven's broiler and turn on the broiler. Set a cast iron skillet or other baking dish on the rack to warm for five minutes.

Remove the skillet from the oven using oven mitts. Add a teaspoon or so of olive oil and swirl to coat the bottom of the pan. Whisk the chickpea batter quickly and then pour half into the hot skillet (or all if making a thicker pancake). Tilt the pan so the batter coats the entire surface of the pan.

Broil for 3 to 5 minutes, until you see the top of the socca begin to blister and brown. If you find the top browning before the batter is fully set, move the skillet to a lower oven rack until done. The socca should be fairly flexible in the middle but crispy on the edges.

Use a spatula to work your way under the socca and ease it from the pan. Slice it into wedges or squares, sprinkle with salt and pepper, and drizzle with a little good olive oil. Repeat with any remaining batter.

to make Greek Pizza:

In a small bowl, combine cucumber, garlic, feta and lemon juice with the yogurt. Season with salt & pepper to taste and set aside. Spread half of the yogurt sauce onto each flat bread. Top with tomatoes and feta, then finish each flatbread with a heavy hand of the mint and oregano. Serve immediately.