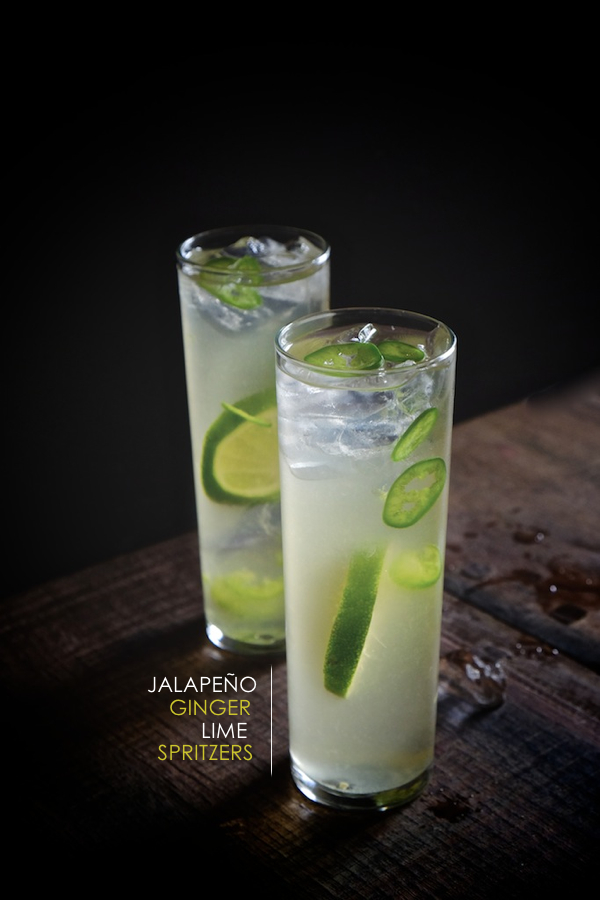 I was on the phone with an ad network having a discussion about my website and they asked me to explain what I do on this space online. When they asked me about my editorial calendar, I told them that I don't really follow an editorial calendar; my website reflects what we're eating, what I'm in the mood to make and how much time I have to make said things.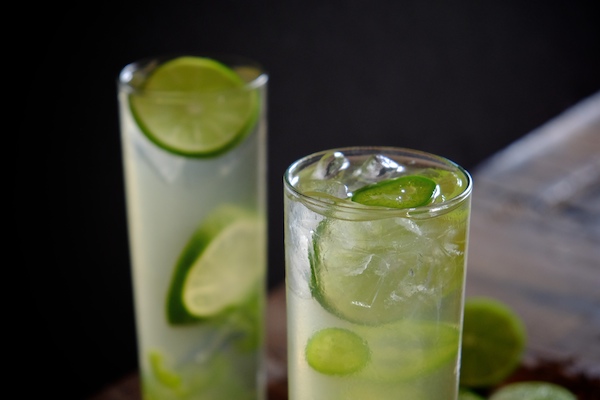 Sooooooooo, instead of giving you a corned beef recipe and some irish soda bread recipe or this Guinness cake this week, I bought too many jalapeños and turned it into web content. That's RIGHT! It's jalapeño week on Shutterbean! Because, when life (you) gives you (buy too many ) jalapeños, you make Jalapeño Ginger Lime Spritzers. You also make Thai Beef with Basil. Look at that. I created a meal plan for you this weekend. I suggest you finish the night with creamy Tangerine Sherbet.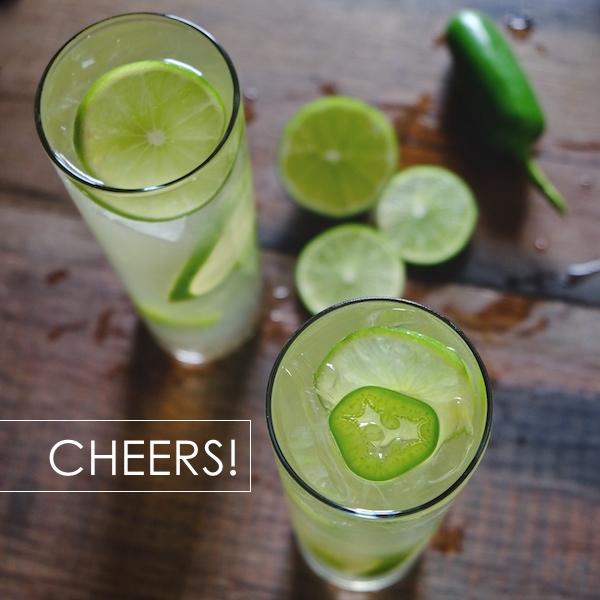 Jalapeños are sliced thin and mixed with lime juice sweetened with agave. Ginger beer adds a nice warm spice, sparkling water evens everything out for a refreshing/spicy drink.
And we're off!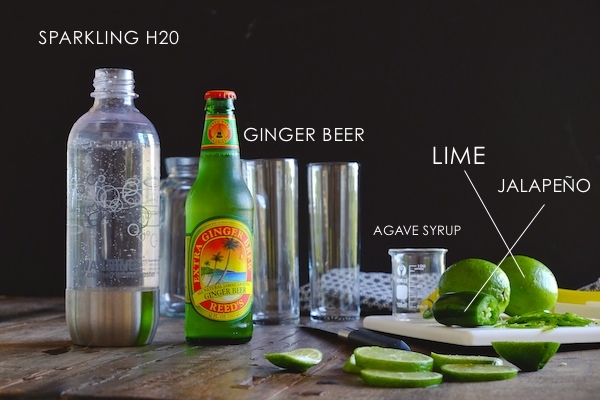 Jalapeños and limes are sliced thin and put into a pitcher.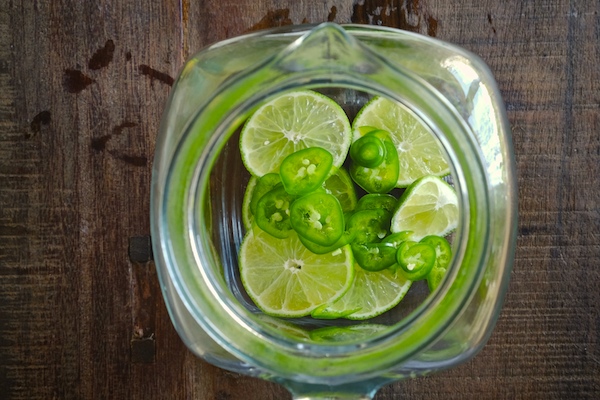 Lime juice gets mixed with agave syrup. Honey will work or you can make a simple syrup.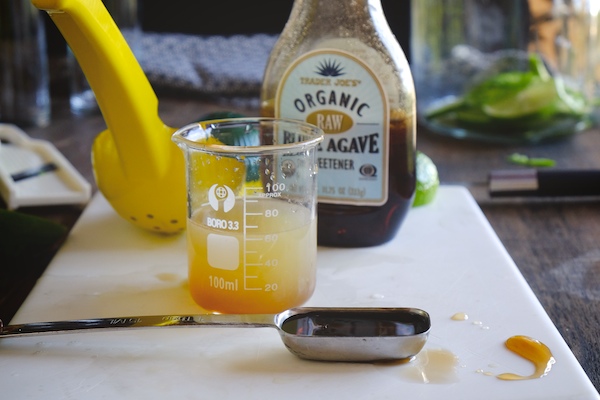 Sweetened lime juice goes in.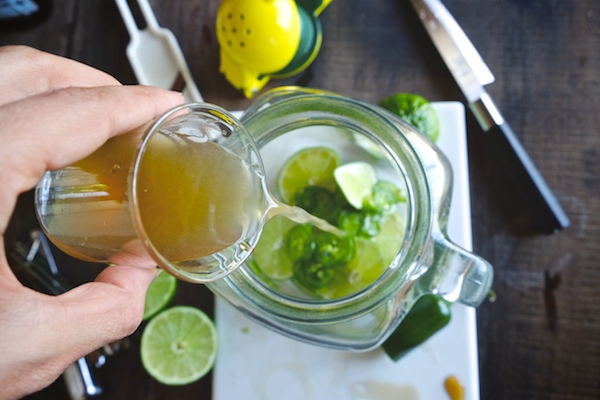 Ginger beer enters the picture!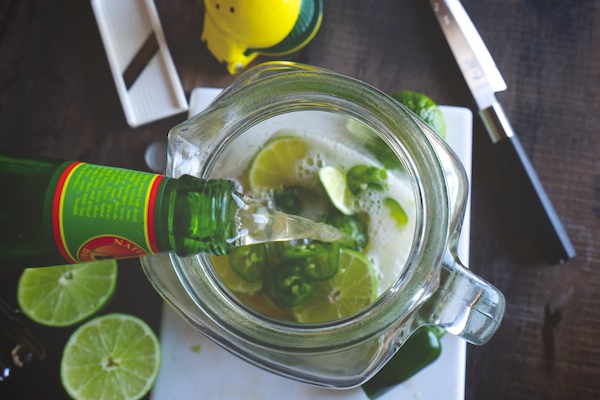 If you're not ready to serve, just pop this in the fridge. The longer you let it sit, the more the jalapeños will infuse! It's fab.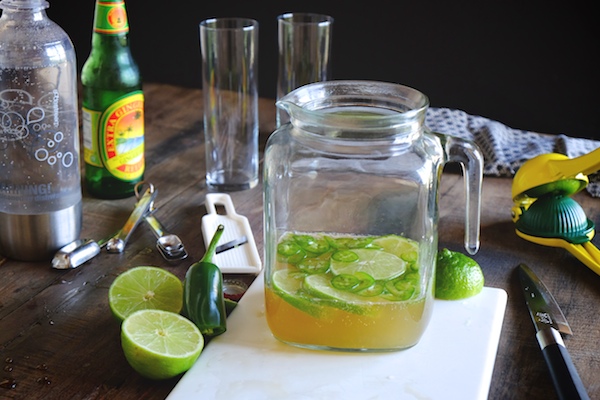 ICE.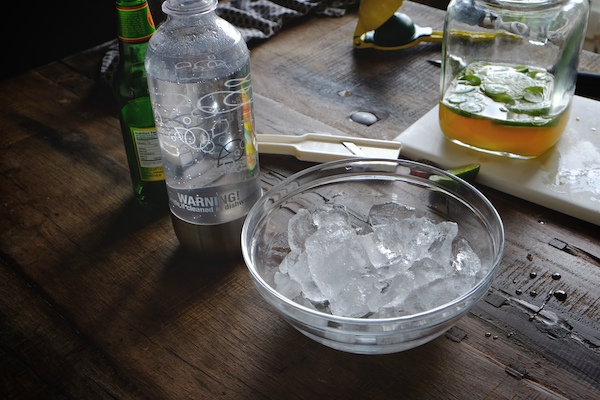 Bubbly water! We're getting our spritz on!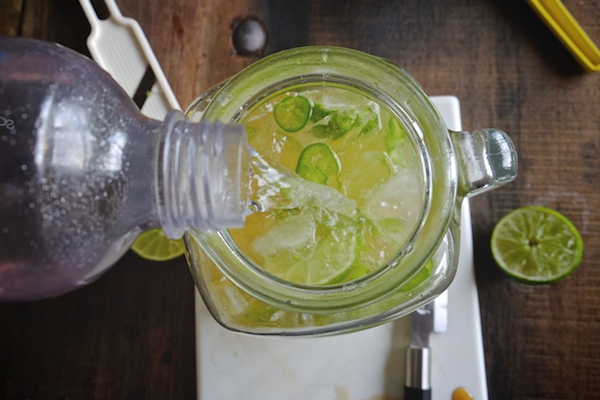 mmmm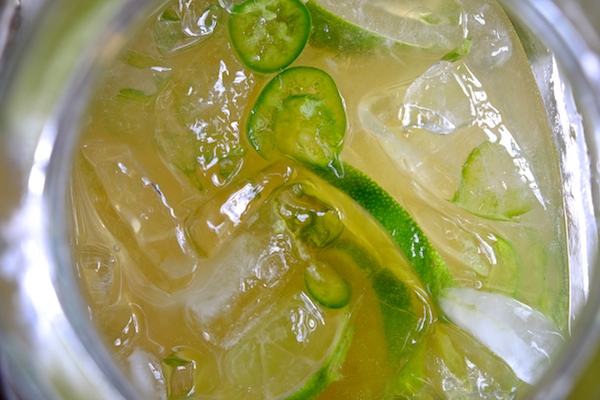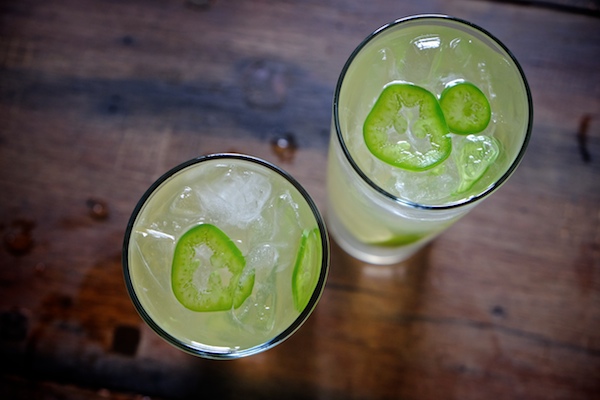 You wouldn't really know there's not alcohol up in.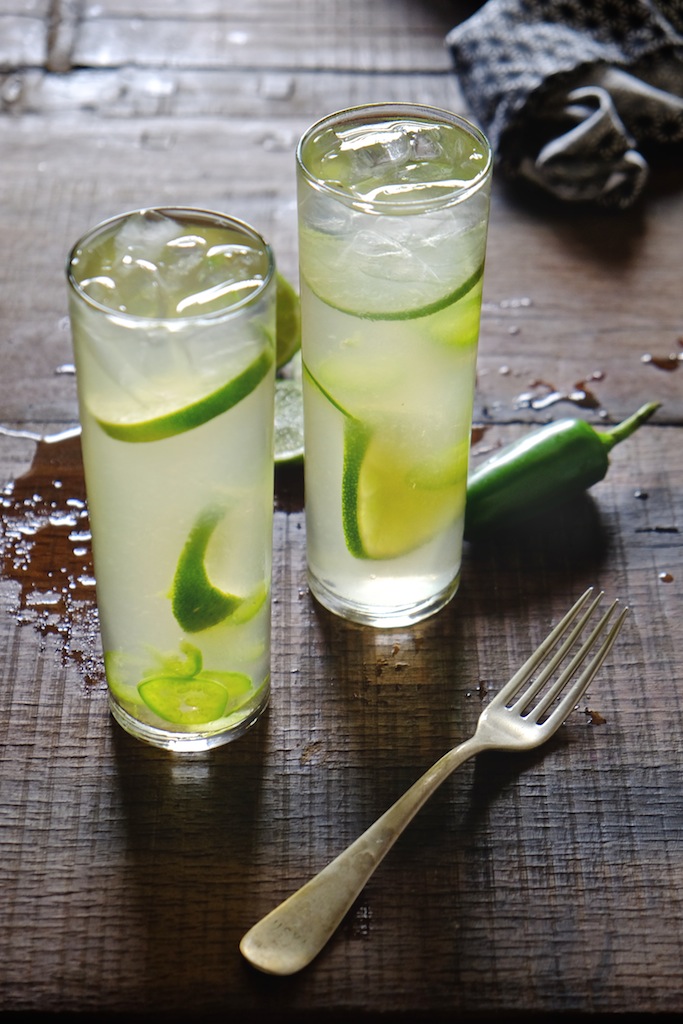 I'm sure tequila, vodka or gin would be really good additions if you feel like getting your spirit on!
Jalapeño Ginger Lime Spritzers

serves 4

1 jalapeño thinly sliced
1 lime, thinly sliced
1/4 cup lime juice
2 tablespoons agave nectar
1 12 oz. bottle ginger beer (see how many ounces)
2 cups sparkling water

Place sliced jalapeño and sliced limes in a large pitcher. Stir 2 tablespoons of agave syrup into lime juice to dissolve. Pour sweetened lime juice over the sliced jalapeño and lime. Top with ginger beer followed by sparkling water. Add ice and divide among 4 tall glasses. Serve with additional slices of lime.