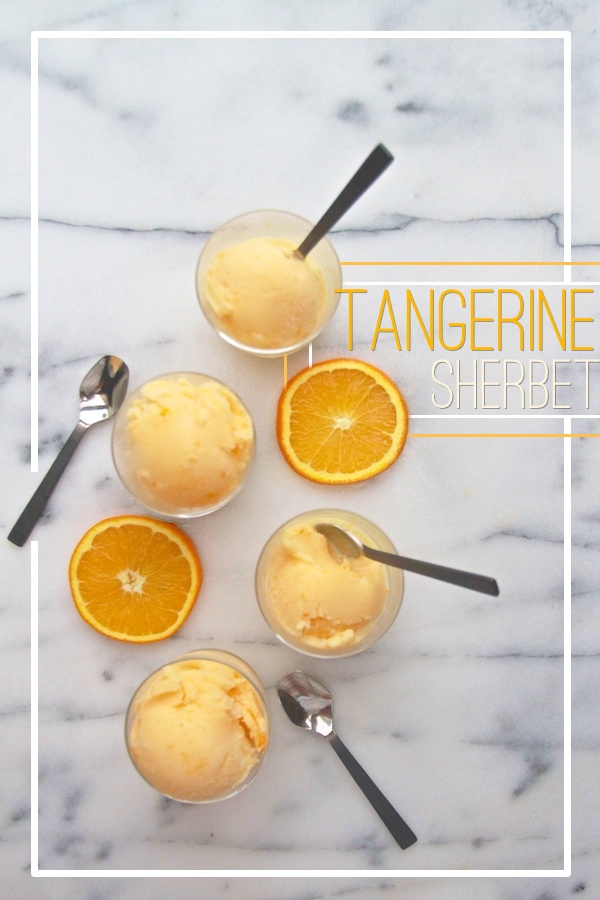 I remember being so frustrated/perplexed when my parents would get out of kick of my use of the word SHERBERT instead of sherBET when I was little. It took me years to figure it out and when I did, I noticed that I wasn't the only person who said it that way. Sherbet like it's a sure bet instead of sure, Burt. Oof.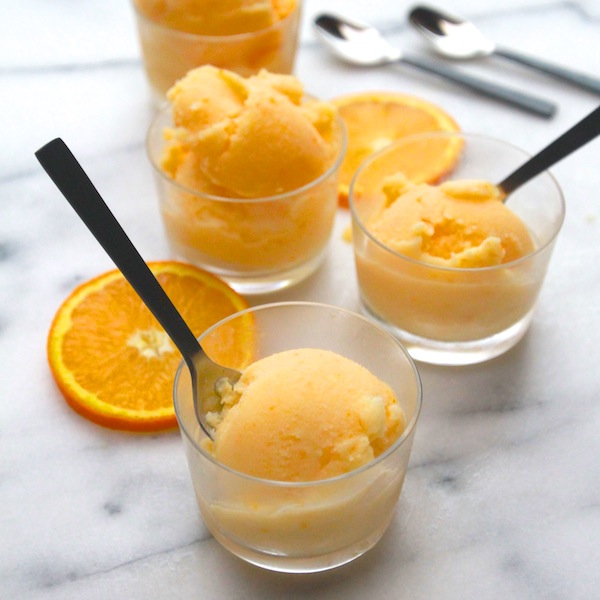 I had a lot of sherbet when I was growing up. I'm not sure why. I think it was something my grandma always had in her freezer and when we went out for ice cream, the color behind the glass at the store was like a DING DING DING, GET ME. Orange was my favorite flavor and I think it had to do with the time I had an Orange Julius with my friend Angela once at the mall when we weren't supervised by adults. I chased that creamsicle high for the rest of my childhood. So simple/so good.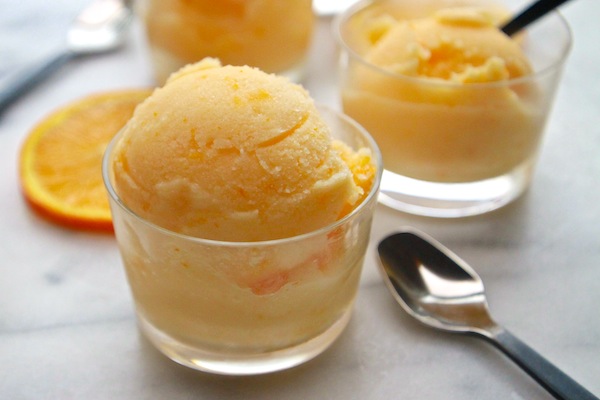 I was delighted to find this recipe in the Sunset Magazine because I had too many tangerines taking up real estate on my kitchen counter this week and an empty spot in our freezer waiting to be filled with a frozen treat. This sherbet is SUPER flavorful, very light & refreshing and a snap to pull together. If you decide to put a little splash of alcohol on top, we'd be fast friends.
And we're off! Another simple recipe with great results! Hooray for those.
Make sure you have your ice cream maker attachment ready to go before you start this recipe.
I use an ice cream attachment for my Kitchen-Aid mixer to make any ice cream/sorbet/sherbet.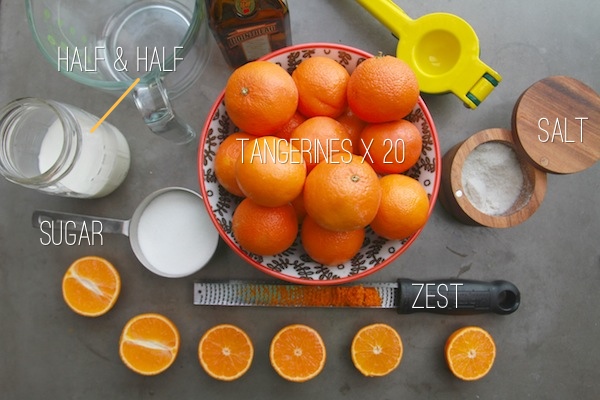 Bust out your microplane zester! It's time to zest three tangerines.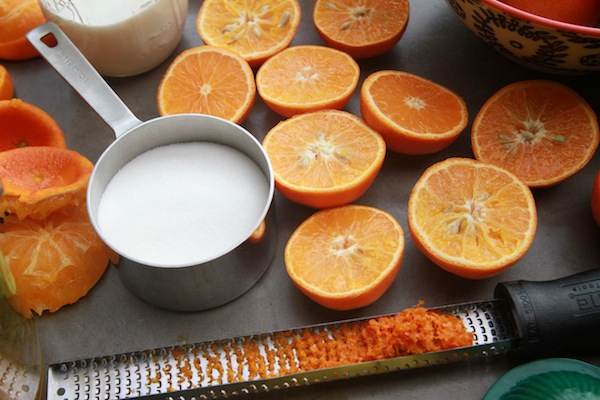 And we juice! I used my trusty lemon squeezer for this. Made the job super easy.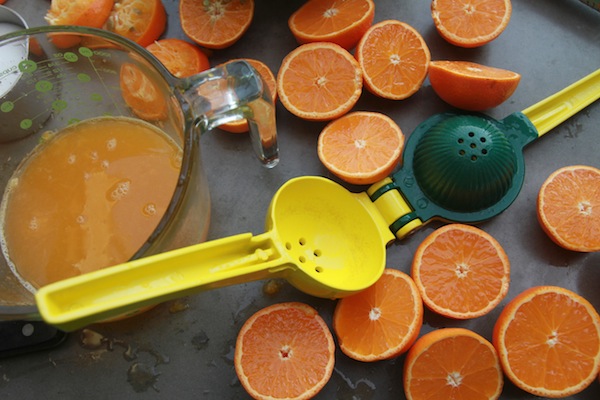 We will need about 3 cups of fresh juice. If you wanna take it REAL easy, you can use pre-squeezed juice.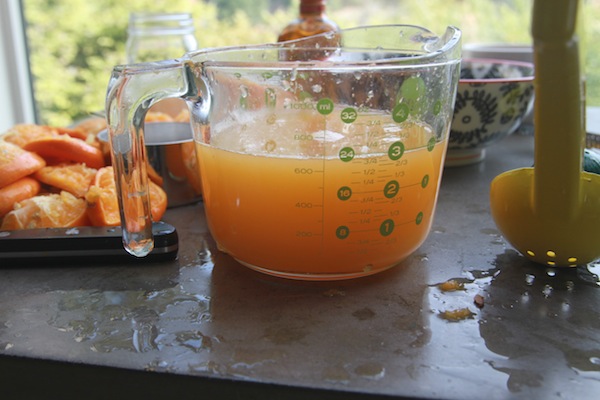 In a saucepan, we are going to had HALF of the juice with sugar & zest. We heat until the sugar dissolves.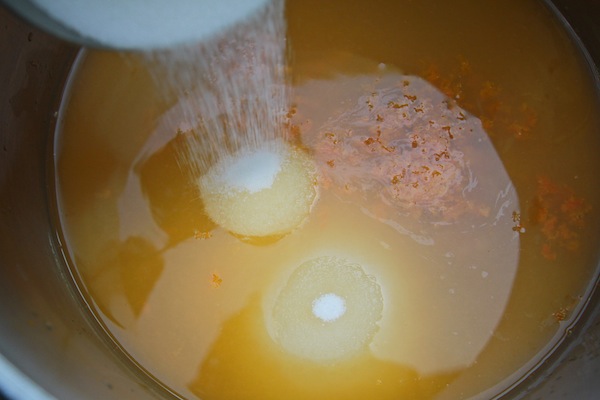 Set the juice in the fridge. We want to chill!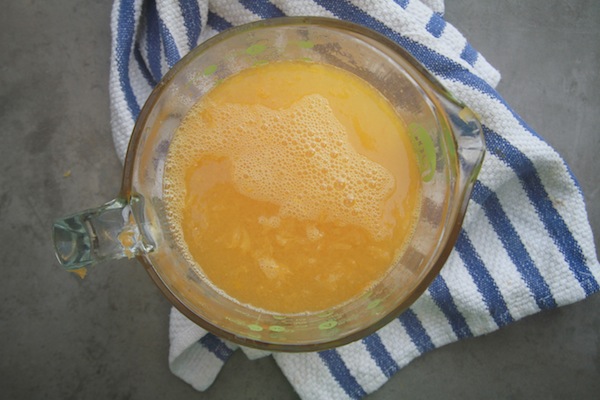 It's definitely optional, but Cointreau is added to the chilled juice.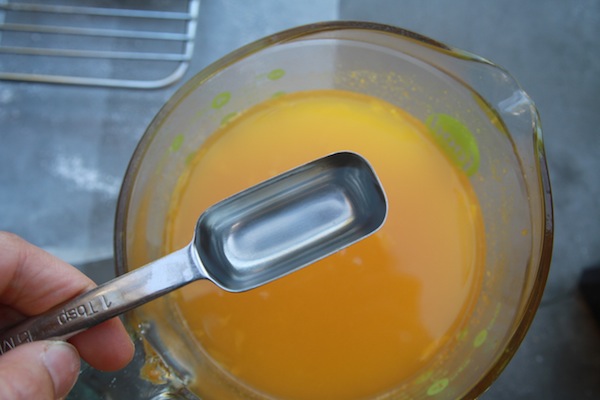 Then we quickly stir in the half & half.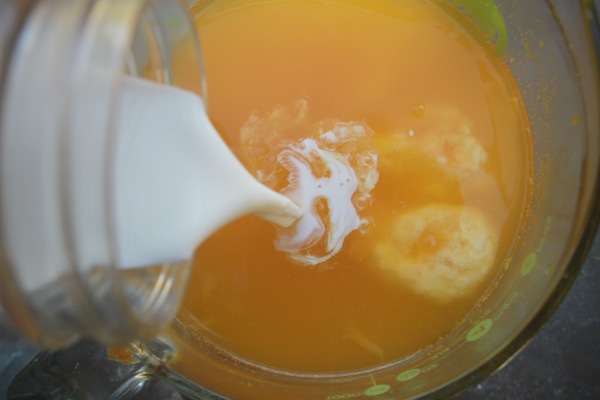 And the mixture goes into your prepped ice cream maker. Follow the manufacture's directions.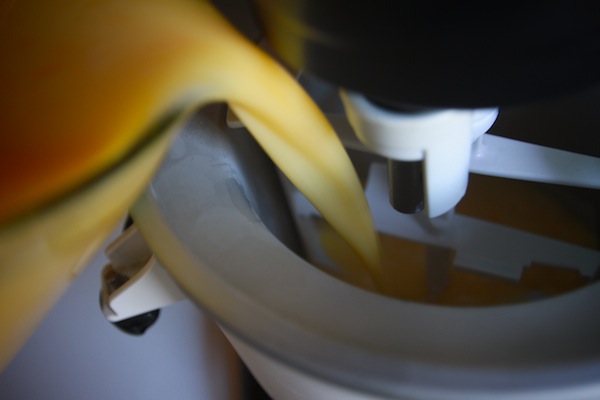 Once mine was churned, I added it to a quart ice cream container.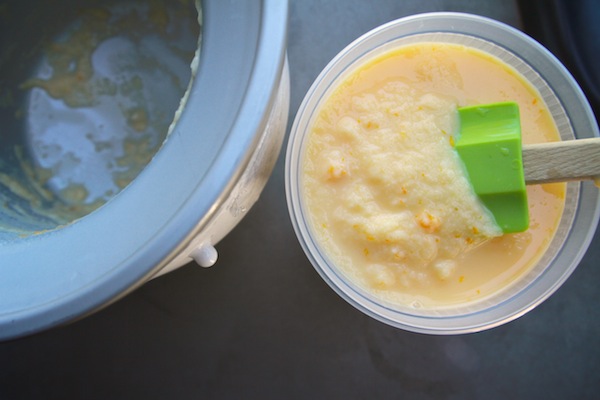 Four hours in the freezer and we are ready to scoop!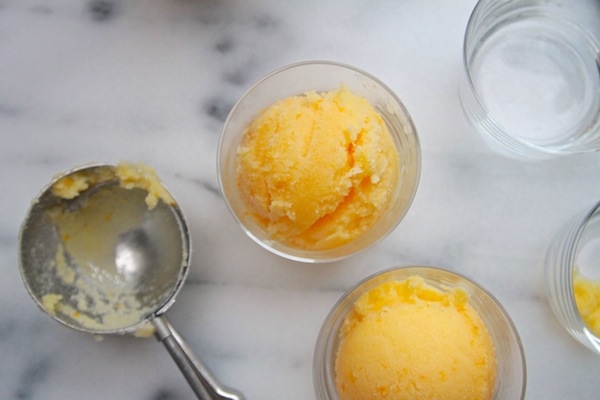 The best part is that you can see little pieces of the zest throughout.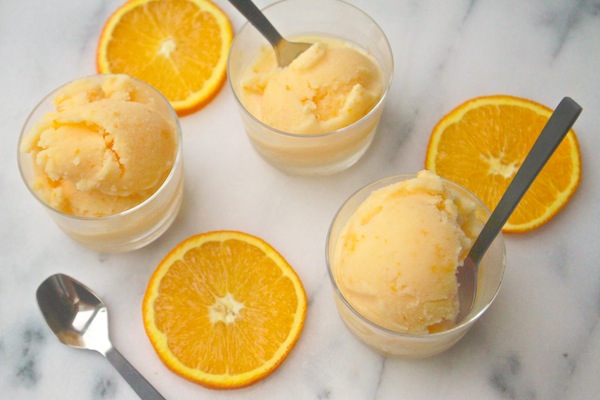 It's like an Orange Julius in a teeny cup. ENJOY.
Tangerine Sherbet

makes about 1 quart

recipe from Sunset Magazine

zest of 3 tangerines
3 cups tangerine juice (from about 20 tangerines), divided
3/4 cup sugar
pinch of kosher salt
2/3 cup half-and-half
3 tablespoons Cointreau (optional)

Heat zest, half the juice, the sugar, and salt together in a small saucepan over medium heat until simmering and sugar has dissolved, about 5 minutes. Add remaining tangerine juice, stirring to combine. Transfer mixture to a bowl and chill until cold, about 30 minutes. Stir in half-and-half and, if you like, liqueur.

Freeze in an ice cream maker according to manufacturer's directions. Transfer to a sealable container and freeze until firm, at least 4 hours.