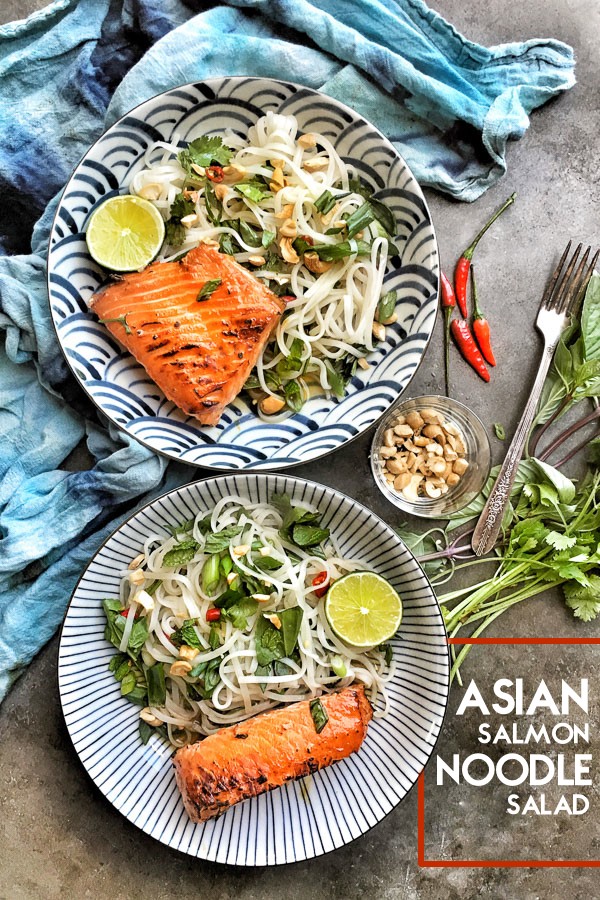 I lived it up this weekend, that's for sure. The weekend was accentuated with bourbon, garlic bread, hot dogs and late night diner french fries devoured at 2:30AM. Now, we balance things out with this Spicy Asian Salmon Noodle Salad.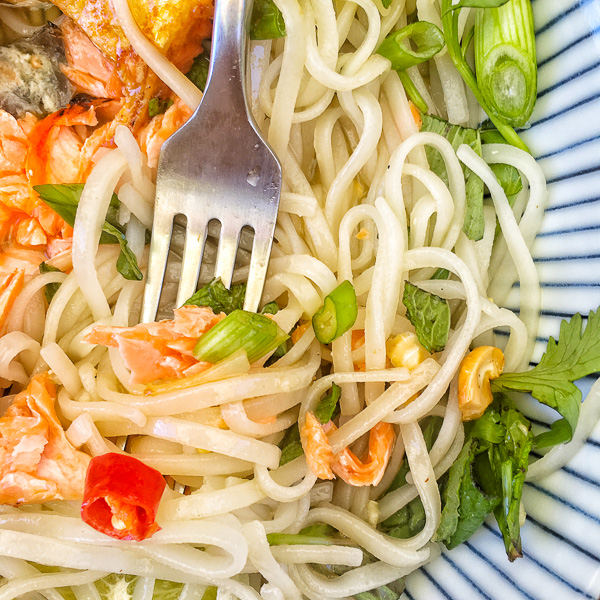 Noodles to fill you up.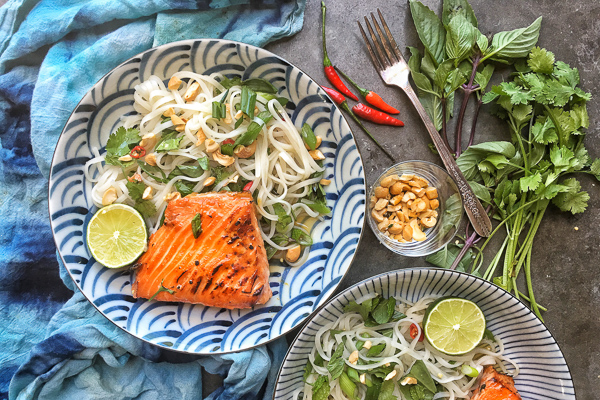 Honey sriracha glazed salmon for protein. Cashews for crunch. Mint, cilantro and basil for the herb-y kick. All of it to start this short week with some good choices. Now that I'm thinking of it, I should put fresh rolls on the meal plan this week while I'm at it. Lord knows I could use a few Reset Button Salads too.
Let's gather our ingredients.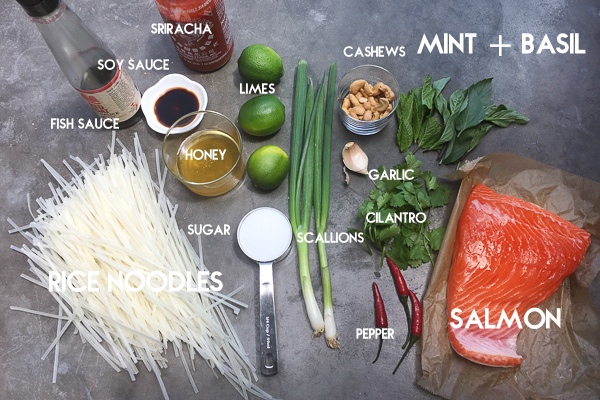 First thing we have to do is cook our rice noodles.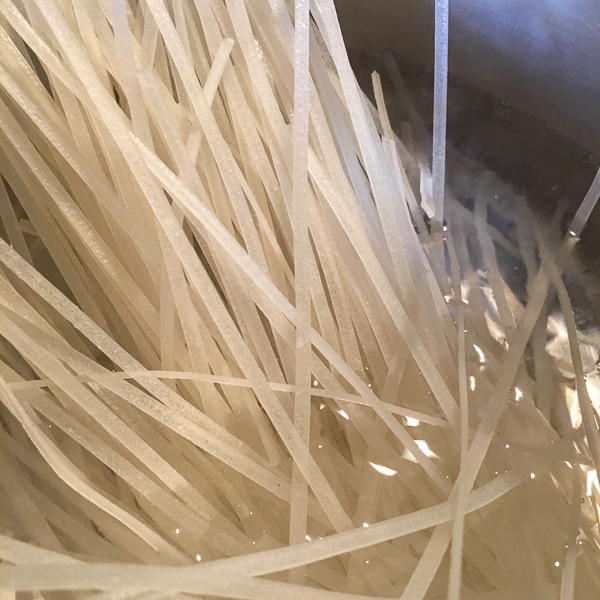 Glaze for salmon.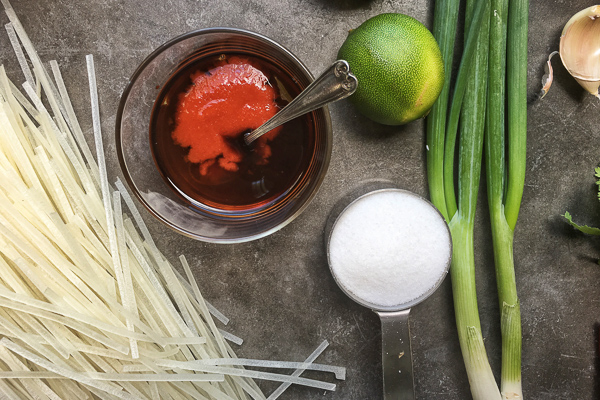 Salmon glazed.
Line the baking sheet with aluminum foil. Don't be like me. Make life easier on yourself.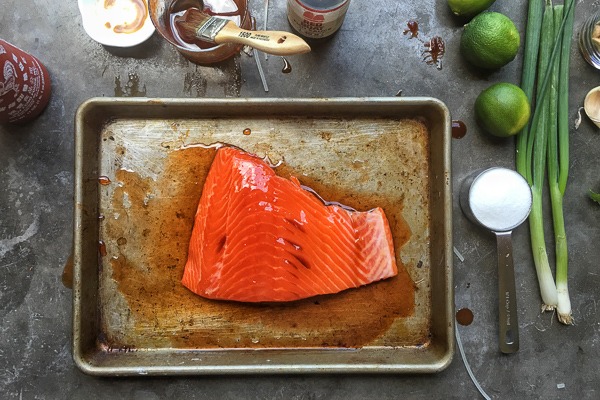 Broil! Baste.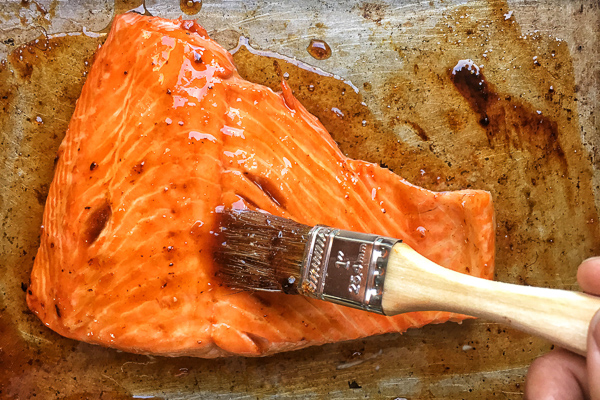 Really could have used that aluminum foil for an easier cleanup but LOOK AT THAT SALMON.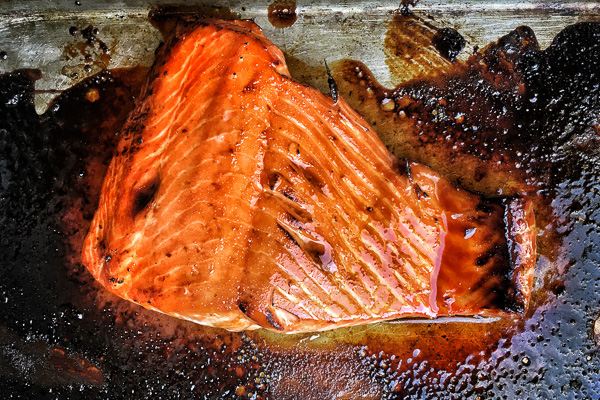 While we let the salmon cool a bit, let's make our noodle salad.
I used three of these red chili peppers because I am an animal. A spicy loving animal.
One is just fine. Two is pretty spicy. Three is DANG, YOU HOT.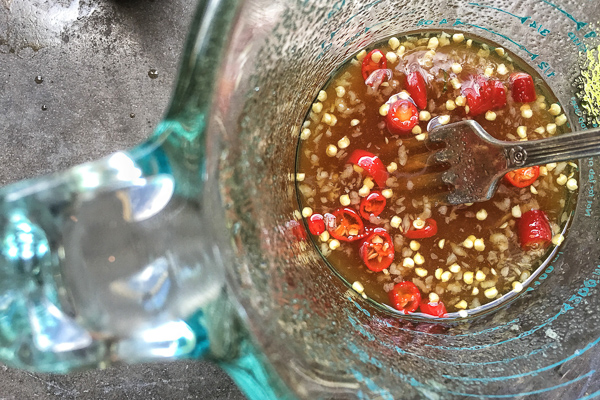 Dressing mixed with cooled noodles.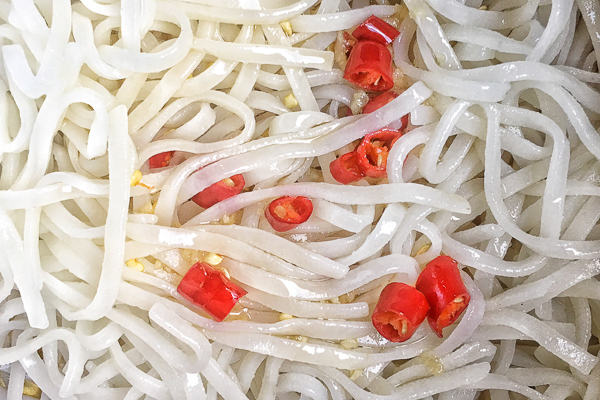 Herbs galore.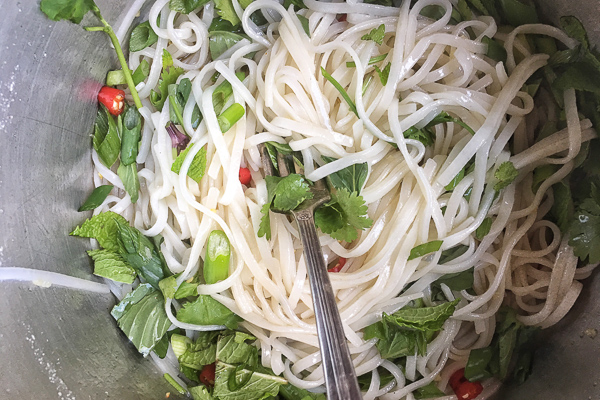 Plate it up.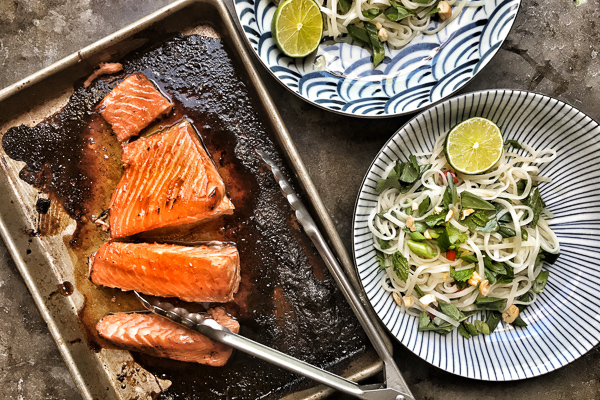 Cashew topped.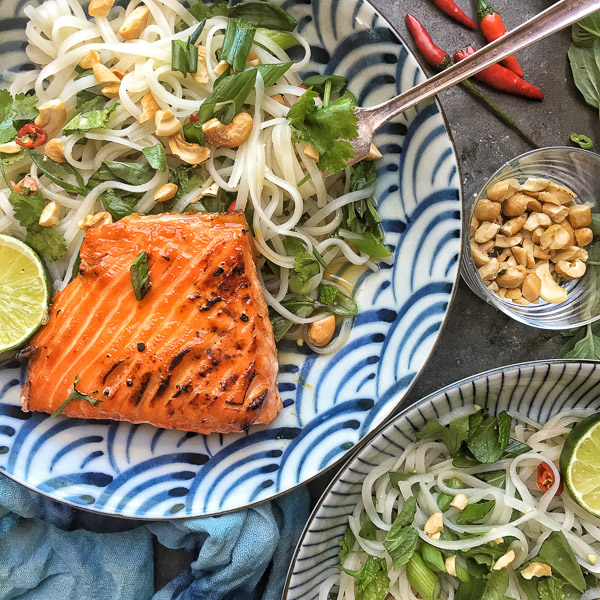 Serve with lime.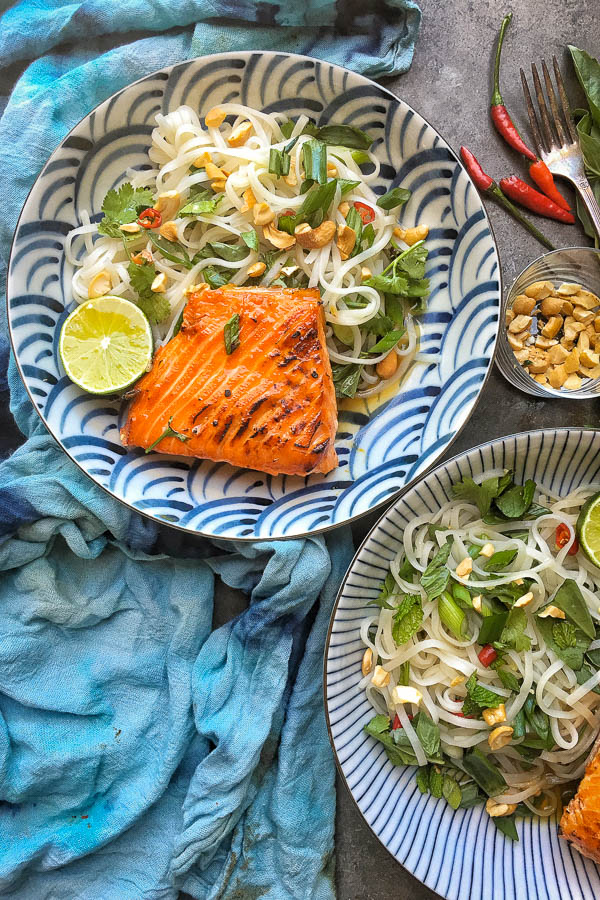 Til next week, garlic bread! 
Spicy Asian Salmon Noodle Salad

serves 3-4

recipe adapted from Rachael Ray Magazine

for the salmon

1/4 cup honey
1 tablespoon sriracha
2 tablespoons soy sauce (use GF tamari if GF)
1 teaspoon fresh lime juice
4 salmon filets, skin on
salt & pepper

Preheat Broiler. Line a baking sheet with aluminum foil and set aside.

Mix honey, sriracha, soy sauce and lime in a small bowl. Place salmon on foil lined baking sheet. Baste the honey sriracha on top of salmon. Season with salt and pepper and broil in oven about 10-15 minutes, making sure to baste again half way through. If you your salmon completely opaque, take out at the 15 minute mark.  Peel skin of salmon and let salmon cool.   If you like crispy salmon skin, put skin back on the baking sheet and broil until crispy. Meanwhile prepare the noodle salad.

for the noodle salad

1/2 cup fresh lime juice
1/4 cup fish sauce
1/4 cup sugar
1 red jalapeño pepper, thinly sliced (I used three for extra spice!)
1 clove garlic, minced
8 oz. rice noodles, cooked and rinsed under cold water
1/2 cup fresh basil
1/2 cup fresh mint
1/2 cup cilantro leaves
2 scallions, thinly sliced
1/4 cup roasted salted cashews, chopped

Mix lime juice, fish sauce, sugar, red jalapeño and garlic into a large bowl. Stir in cooked rice noodles, basil, mint, cilantro and top with scallions, cashews. Serve with salmon on top.