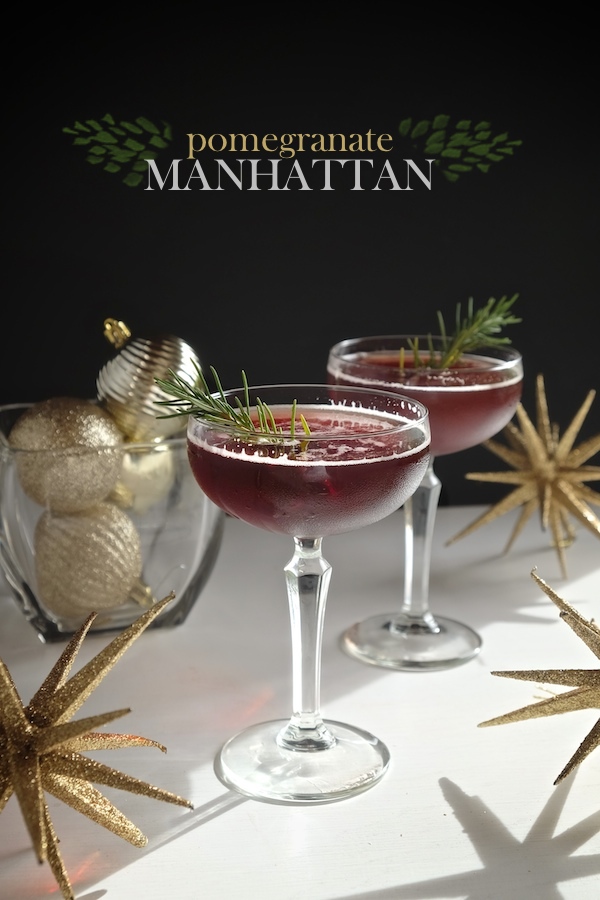 When the weather changes, I change my bourbon mixers. I go from a ginger beer/lime/bourbon flavor profile in the summer to a herbaceous/bourbon/pomegranate situation in the winter. Sometimes I go the cranberry route, but I'm on a pomegranate bender right now.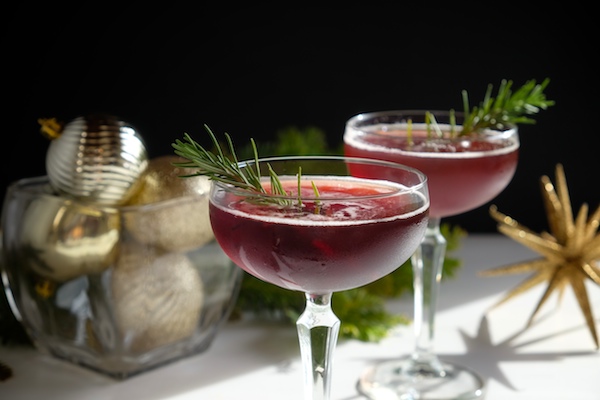 I took the idea of a Manhattan and made a few little tweaks. Instead of using bitters, I used unsweetened pomegranate juice so we have a nice bitter tang with a little fruit.  We bring in an herbal notes with the rosemary simple syrup. The best part is that you can make it as sweet or as bitter as you want depending on your syrup ratios. Or just add a few dashes of bitters. It's your life. LIVE IT.  Add some ice to a martini shaker, get out a few coupe glasses, garnish with rosemary sprigs and let's get this party started. Now…what are we going to snack on? Please say these.
Let's gather our ingredients.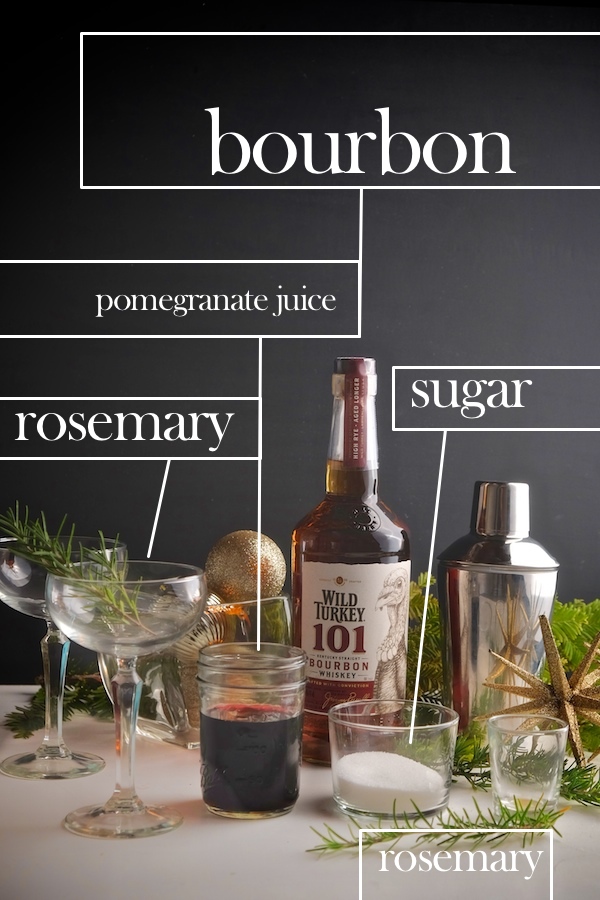 Rosemary + Water + Sugar. Heat it over the stove until the sugar dissolves.
Let the rosemary sit in the warm simple syrup to infuse. Takes about 15 minutes.
Then we have a very simple rosemary simple syrup.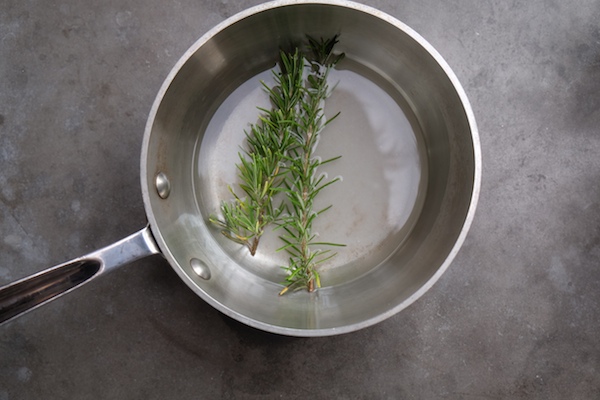 Pomegranate juice goes into a martini shaker filled with ice.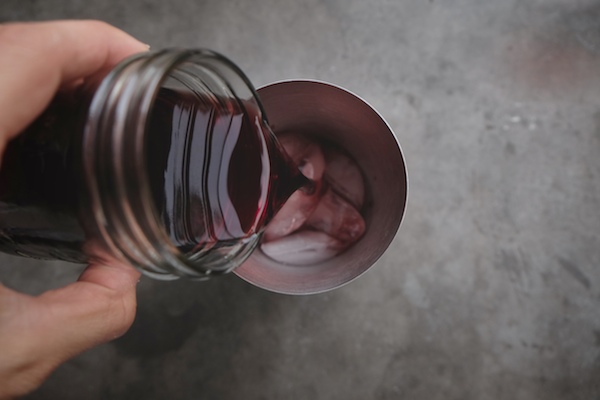 Syrup is done. Add a few teaspoons to your pomegranate juice.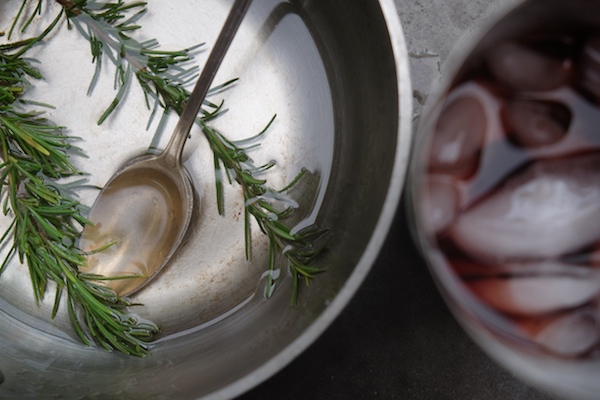 Hello, bourbon.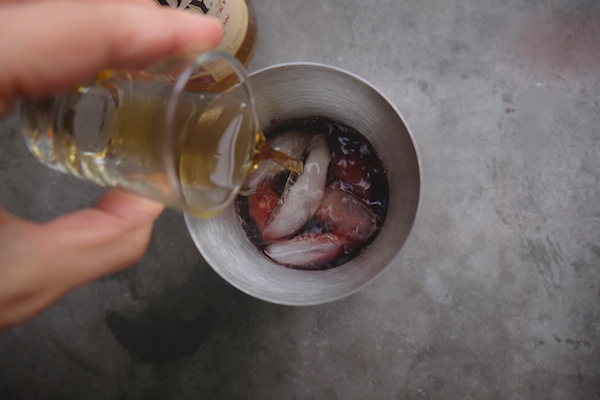 We garnish our coupe glasses  with rosemary sprigs.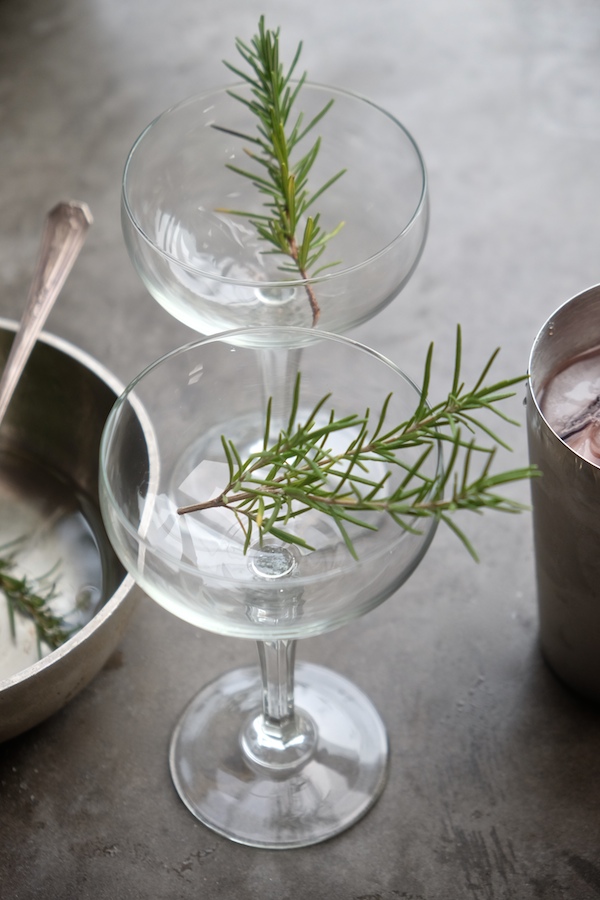 Hello, drink. You can almost hear it being poured into that glass.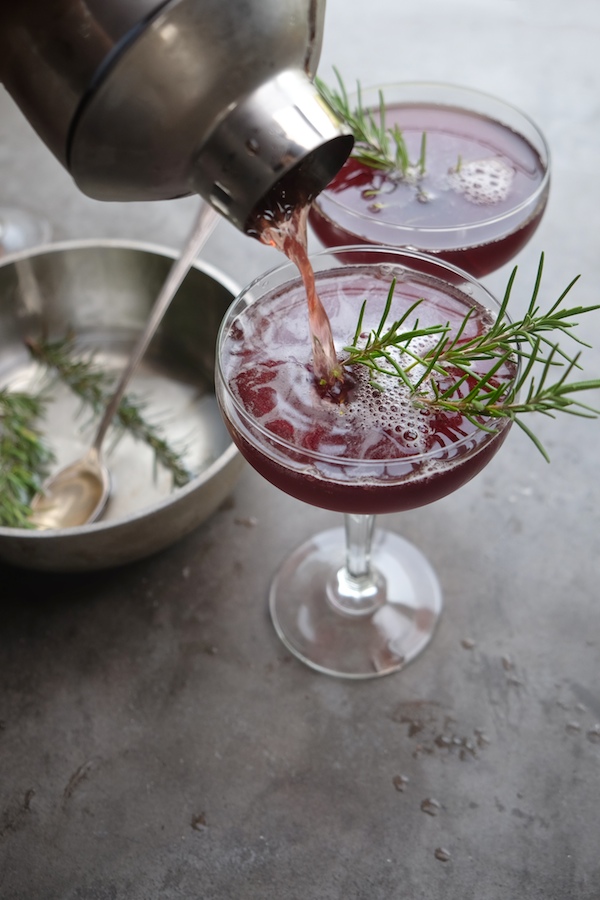 It's cold!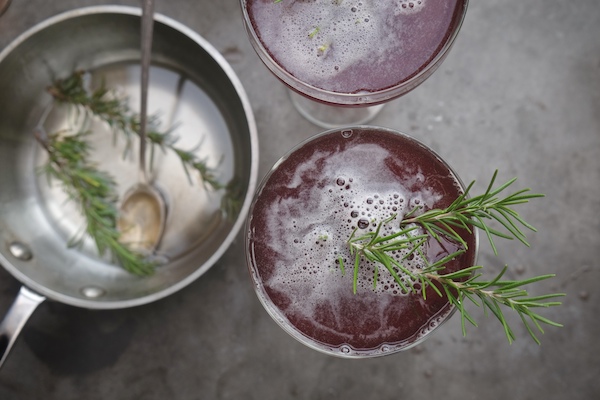 And refreshing..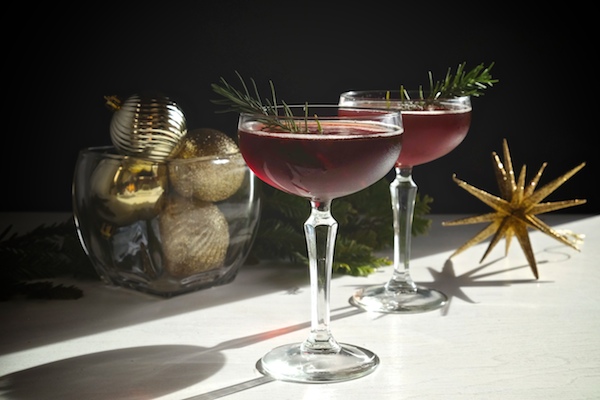 Oh! You can easily make it nonalcoholic. I would just omit the bourbon, add a little more of the rosemary simple syrup and finish with a splash of sparkling water.
This post was produced in partnership with Libbey. You can find their beautiful coupe glasses and votive holder here. As always, all thoughts & opinion are my own.
Pomegranate Manhattan

makes 2

1/3 cup sugar
1/3 cup water
4 sprigs rosemary, divided
4 oz. unsweetened pomegranate juice
4 oz. bourbon
ice

to make the rosemary simple syrup:

Heat sugar, water, and two sprigs rosemary in a small pan over medium high heat until sugar has dissolved. Remove pan from the stove and let rosemary steep in the warm simple syrup for at least 15 minutes, or up to 1 hour.

to make the cocktails,

Fill a martini shaker with ice. Pour in the pomegranate juice, 3-4 teaspoons rosemary simple syrup, and the bourbon into the shaker. Shake mixture with the lid on. Pour cocktail between two coupe glasses. Garnish each cocktail with a rosemary sprig