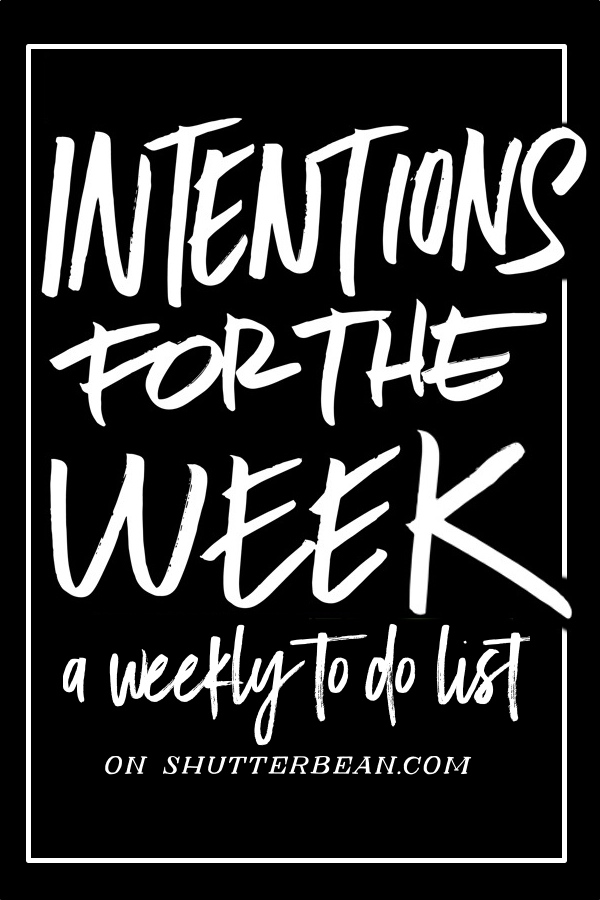 It's Monday and we're back in the mix! All it takes is a couple of days away from home and I get the urge to REBOOT everything in my life. There's something about being away that makes you appreciate/miss your routines at home. Since my Mom died, things have been thrown off but right now, at this moment, I'm starting to feel more like myself again. Time to get my Intentions for the Week out!
Oh!  I did some Meal Prep! this week, so that's exciting.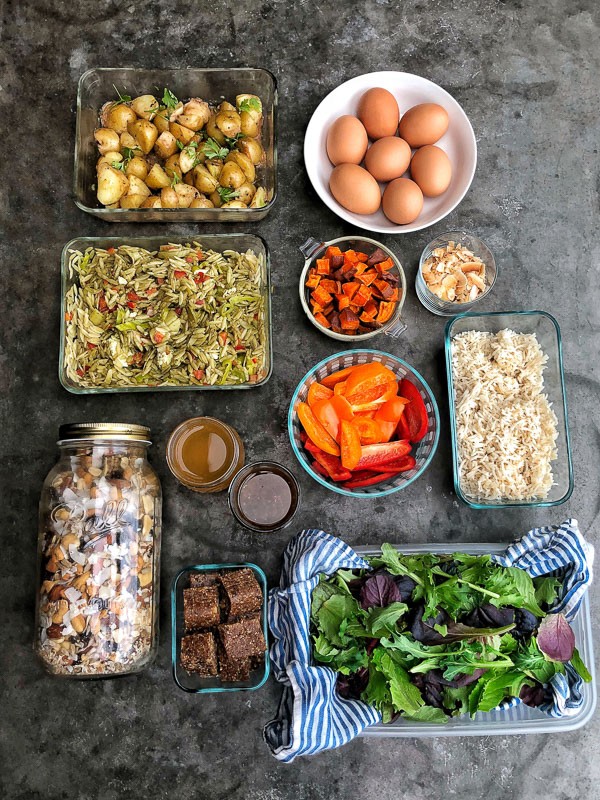 Meal Prep includes:
potato salad / a riff off these chocolate energy bars / mom's green salad vinagrette/ lemon ginger elixir/pasta salad/hard-boiled eggs in an Instant Pot
Intentions for the Week:
finish laundry
bring in car for service
oil change on car
return library books
edit photos/upload/invoice
add new zine to The Handwriting Club (take photos/post)
get outside and go for a walk
YOGA
make more dinners at home
work on a new recipe
post pictures from the weekend
figure out when I'm going to do a workshop & where
get supplies for brush lettering class
keep up the healthy eating habits
finish Intentions for the Year post
free up space on my phone
find time to be creative
get haircut (YAAAAAAY!)
figure out party for school auction/meet with sonia
Last Week's Intentions:
accounting work
conquer laundry pile
hang out with Leslie
sort through letters/enter addresses in my holiday card spreadsheet
post Intentions for the Year (probably tomorrow!)
eat more salads
work on printer
delete surplus of photos on computer
send out letters/stuff for The Handwriting Club
make lemon ginger elixir
clean out fridge/keep it clean
have a long date with my calendar
figure out Easter vacation plans
make a list of things I want to do around the house this year
make a new recipe for the blog   (check out this orzo)
get outside & move body go to yoga
dip toes in the ocean (stood in a creek)
Mantra for the Week: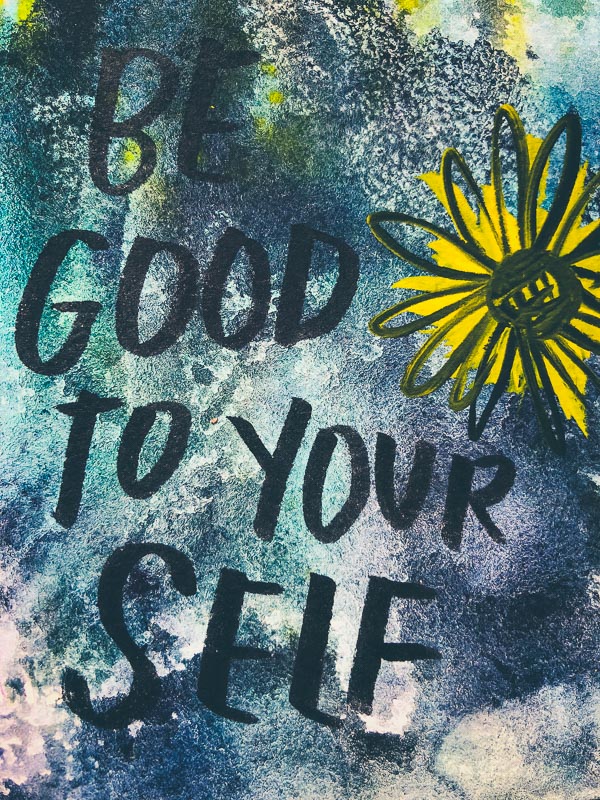 HAVE A GREAT WEEK!