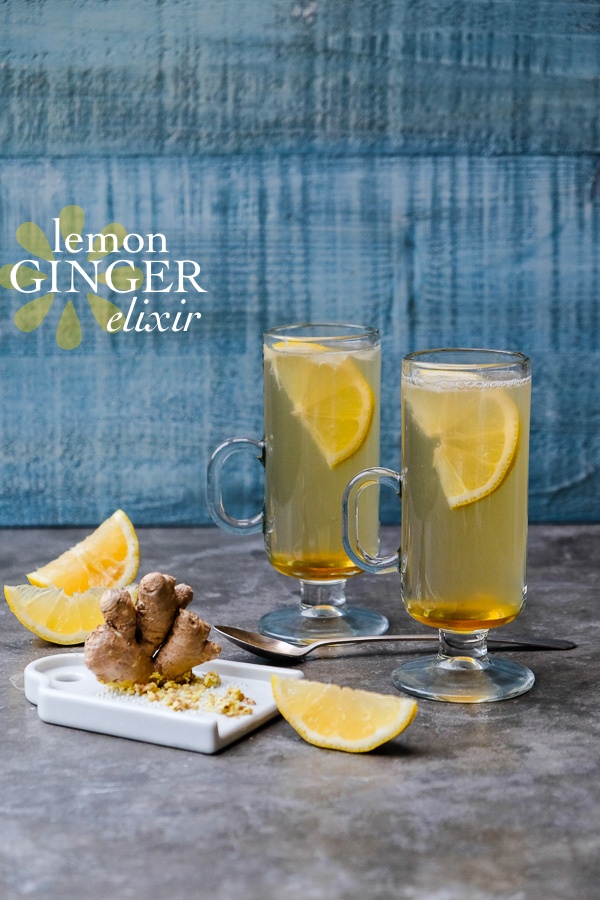 I developed a habit of stopping at my local hippy grocery store for a Lemon Ginger Elixir. It was always in times of OMG I NEED TO CHILL THE F- OUT.
For some reason, this drink has been the answer.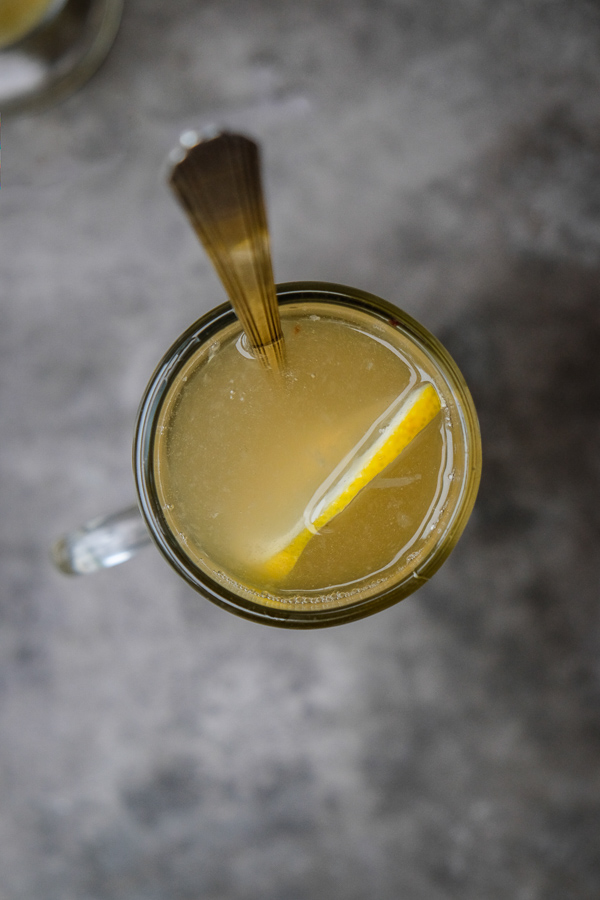 Honey, lemon and ginger in all of the right combinations.
More ginger than you're probably used to.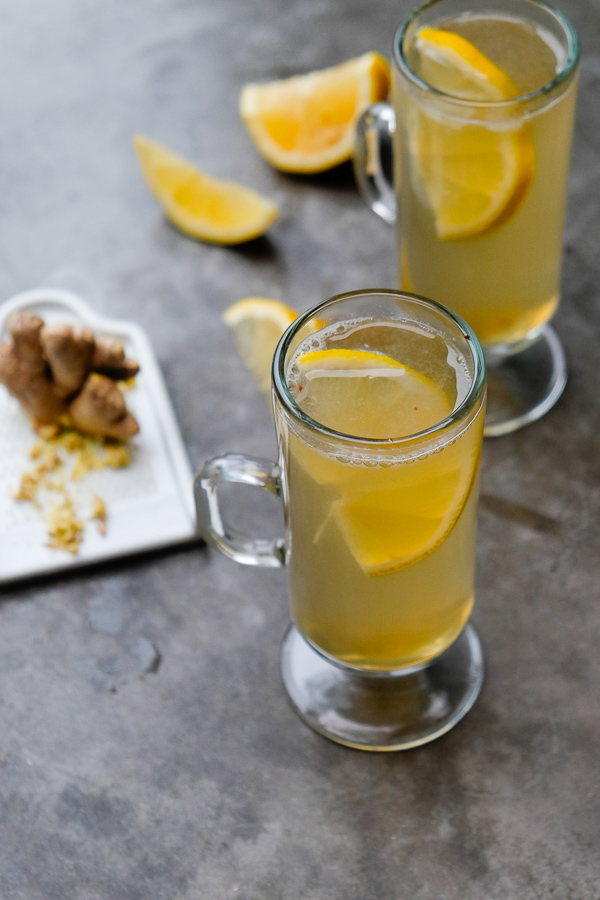 Your mouth and throat get treated to a spa day.
It feels like a nice warm hug. I think of it as a nice way to ward off colds and soothe an upset stomach. This is why I stock up on ginger during this time of year.
Let's gather our ingredients.
You're gonna need water too.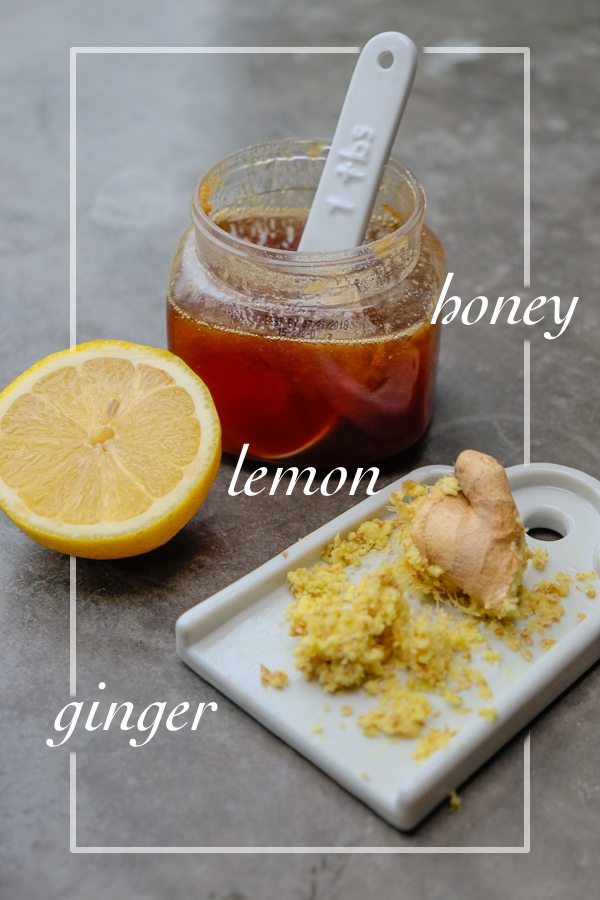 Grated ginger (I love my grater!) honey and water.
Bring to a boil and steep.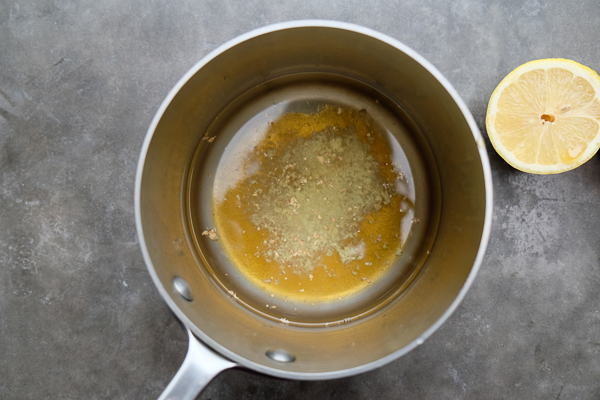 Squeeze in lemon juice.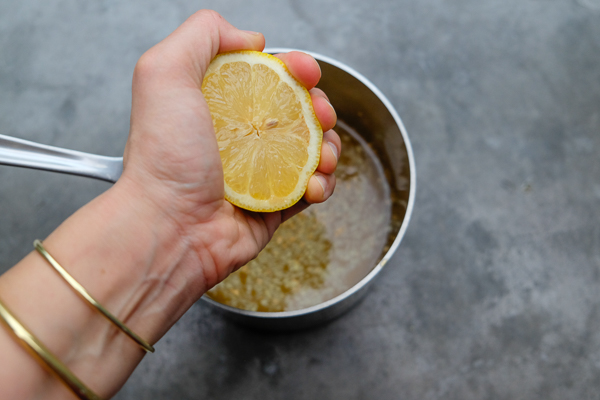 Strain if you don't want any ginger floating around. I dunno….sometimes I don't mind.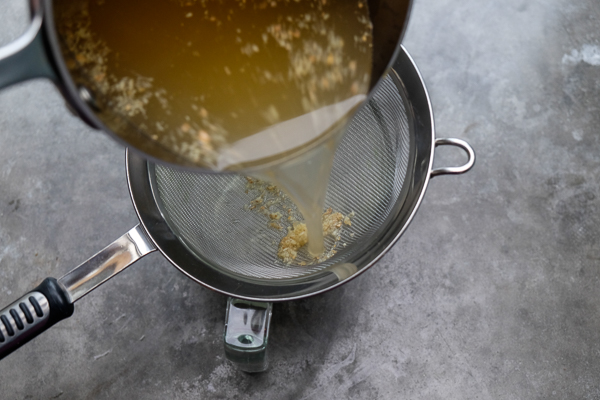 To serve, I drizzle the bottoms of our mugs with honey.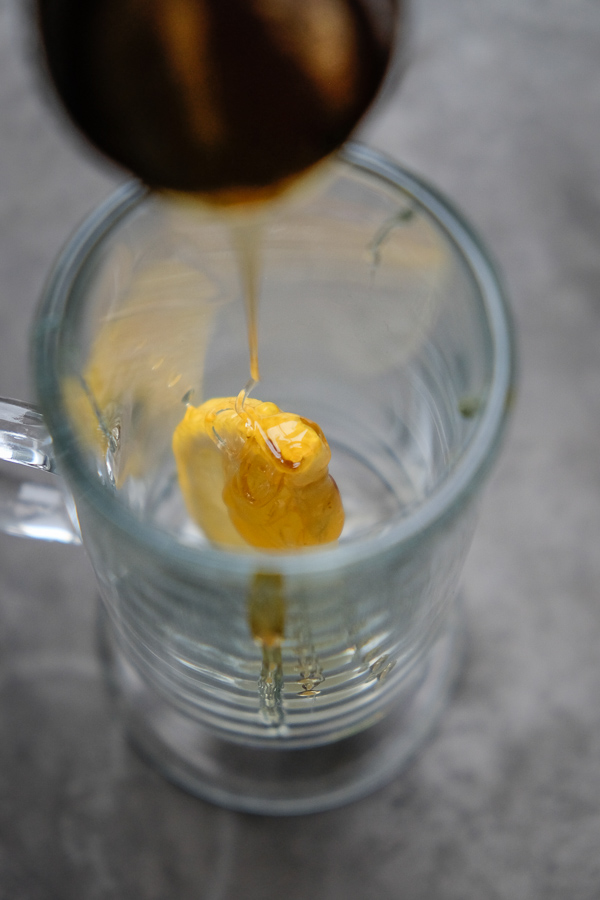 Just a little for me and a lot for Casey.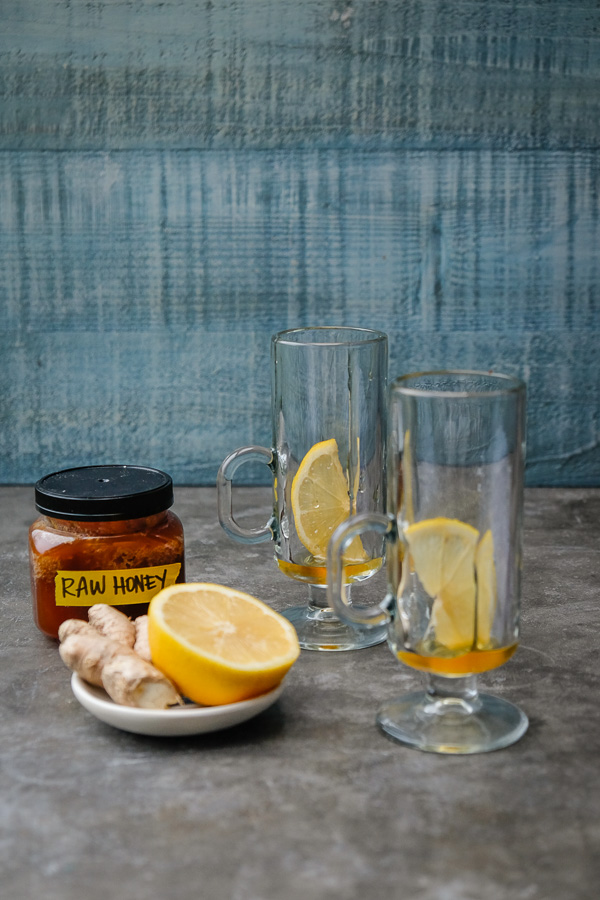 Then in goes the elixir.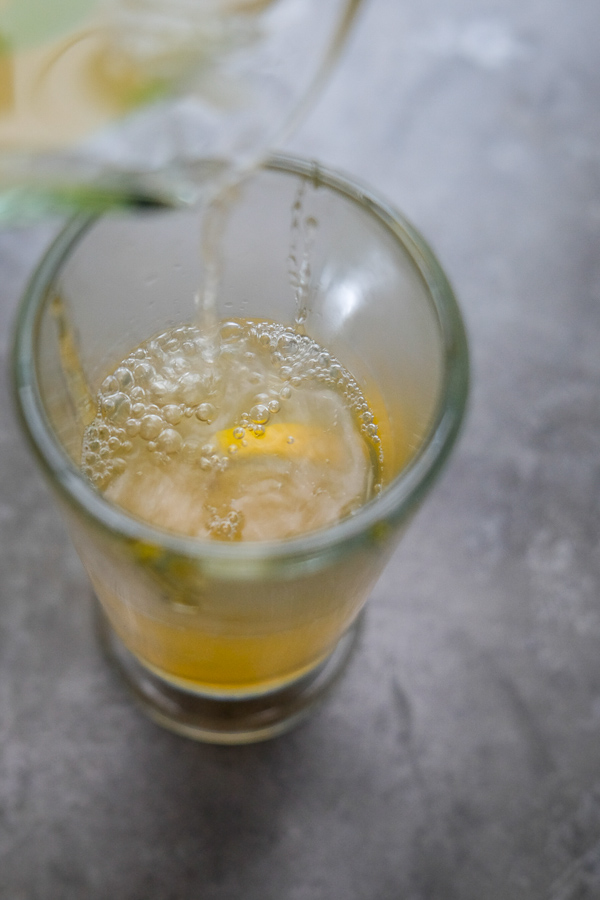 What I like about it is that you can drink it hot or cold.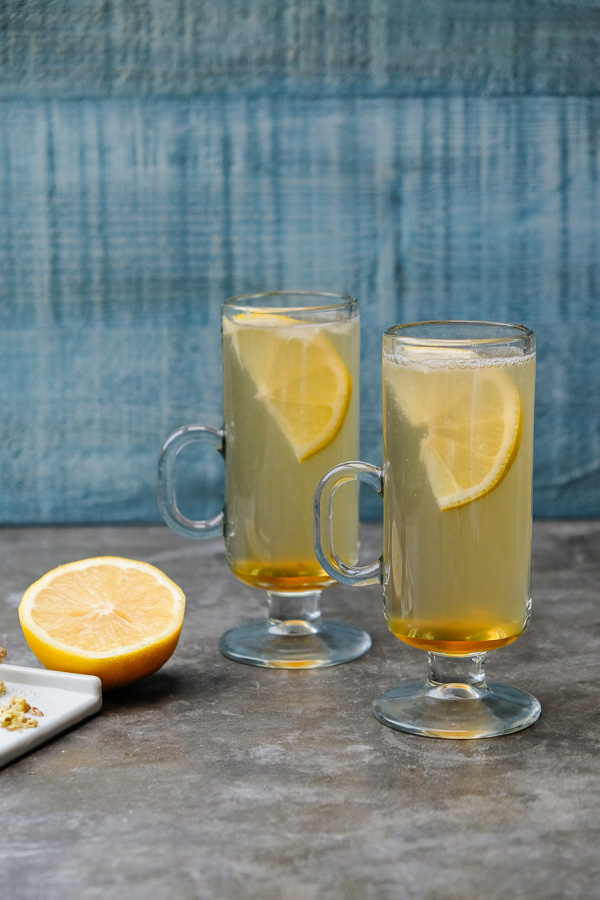 You can store it in your fridge for about a week and heat it up whenever you feel like it.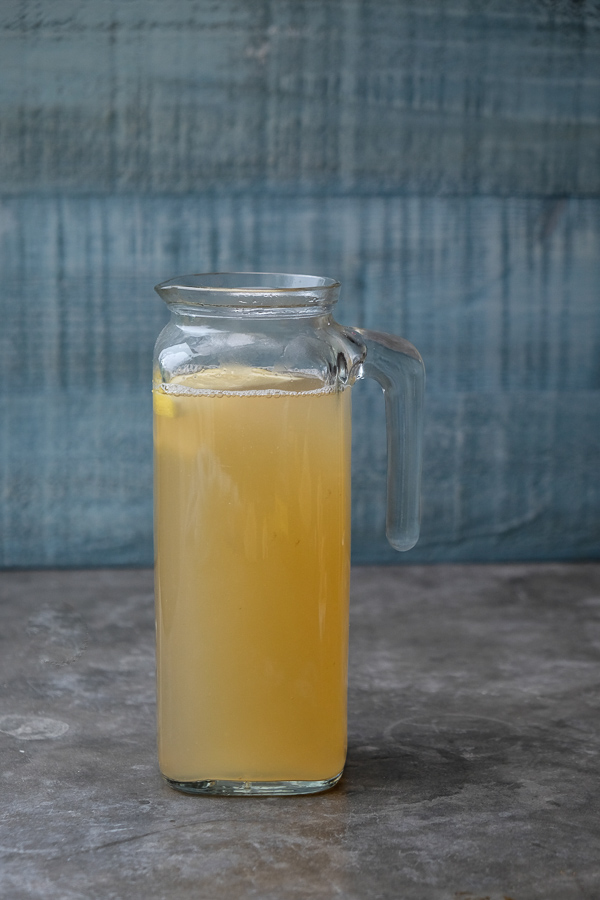 Self care.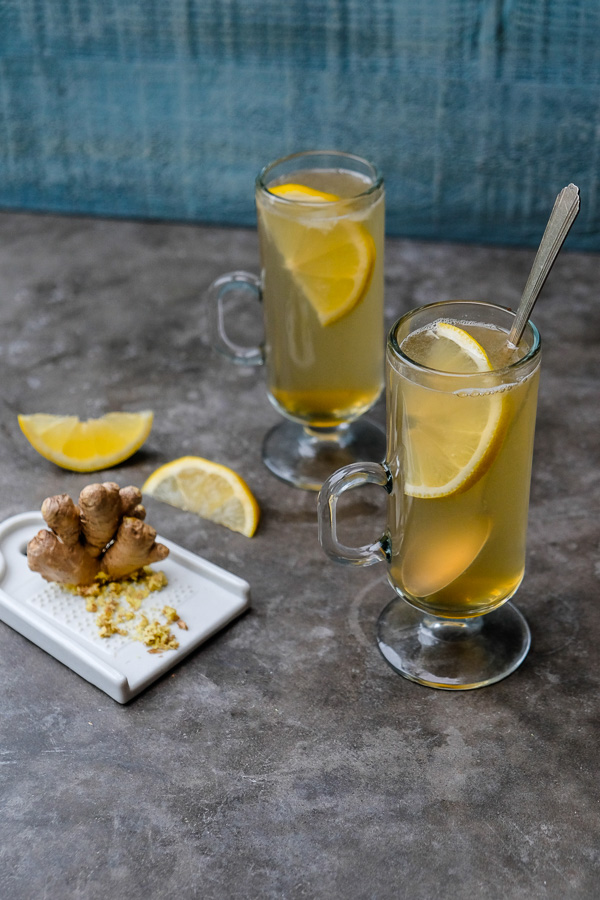 In a mug!
Thanks for reading Shutterbean!  If you'd like to check out more of my everyday life, follow me on Instagram and be sure keep in touch via Facebook, Twitter,  Bloglovin,  Pinterest, or subscribe via email to get new posts delivered to your inbox.
Lemon Ginger Elixir

makes 2 drinks

2-inch piece ginger, grated
3 cups water
3 tablespoons raw honey
juice from 1/2 lemon (about 2 tablespoons)

Combine ginger, water, and honey in a small pot and heat over medium high heat until water starts to boil. Remove from heat and let ginger steep for 5 minutes.  Squeeze in lemon juice. Stir to combine and add more honey or lemon depending on your taste.