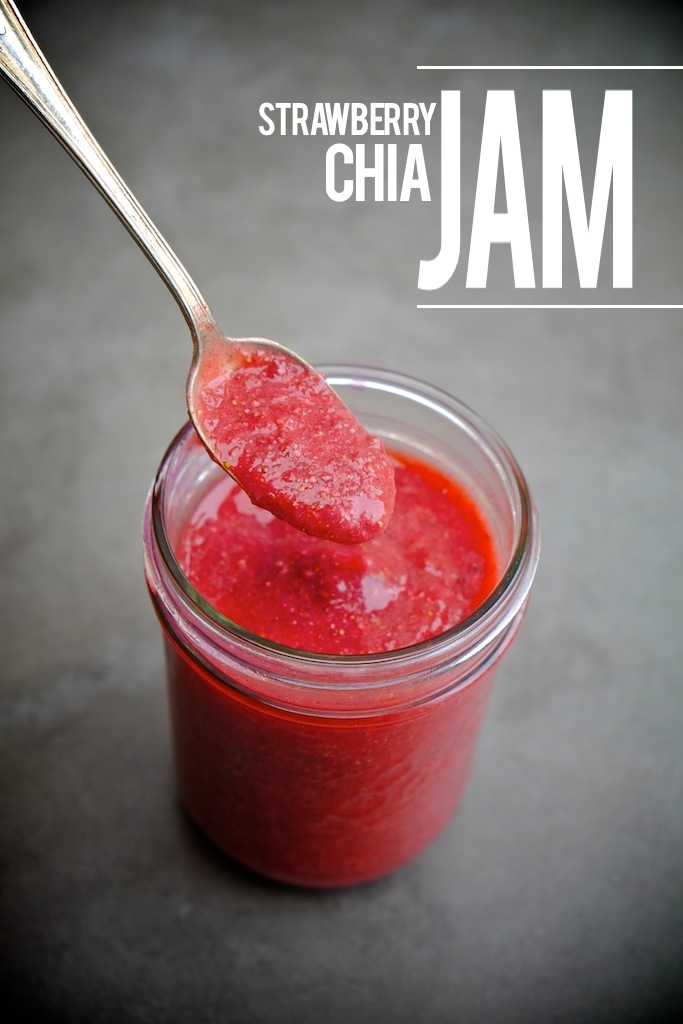 One of the reasons why I've kept this blog up for so long (YOU GUYS I THINK I JUST PAST MY 8 YEAR ANNIVERSARY HERE) is my undeniable quest to try new things. I am constantly looking for something to add to my cooking arsenal/weekly meal prep. Read:Strawberry Chia Jam
And since I have a somewhat hectic life in addition to blogging, a recipe that requires little effort with few ingredients is totally in my wheelhouse (haha! wheelhouse!). I also love when simple ingredients can combine forces to make something new and different. And let's be real, it's nice to have homemade things in my fridge…. I love any excuse to label mason jars & containers with washi tape & a sharpie.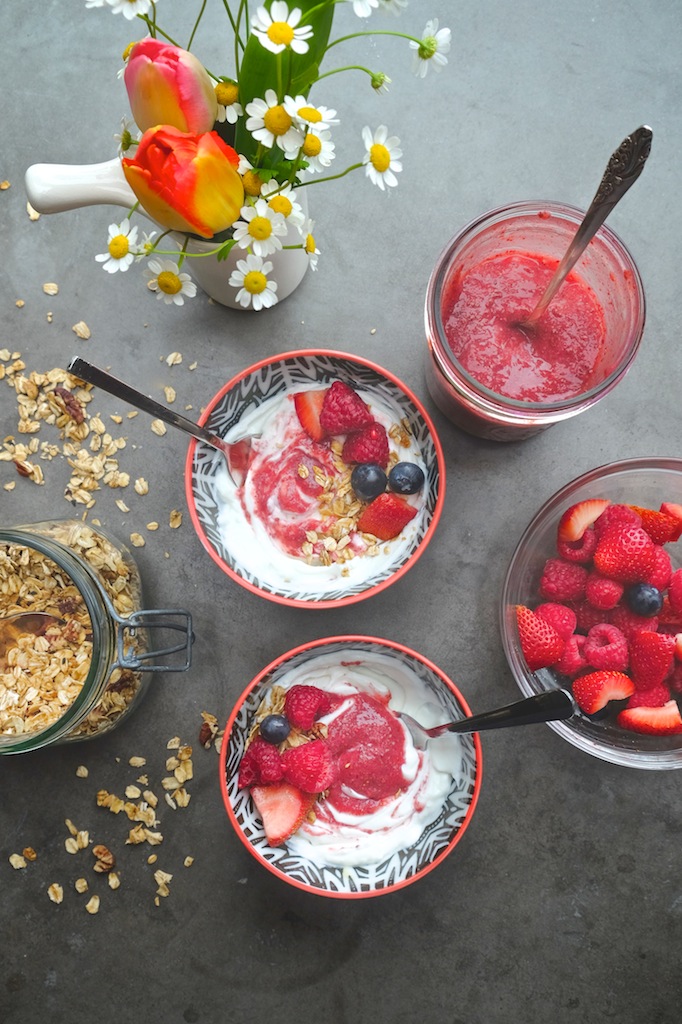 I peeped this recipe in the My New Roots cookbook and knew I had to try it because I was a little overzealous buying strawberries this past weekend. It helps that there aren't that many other ingredients required. I even found a rogue vanilla bean in the back of my cabinet (I totally need to clean out my spice cabinet–perhaps a High Straightenance post soon?).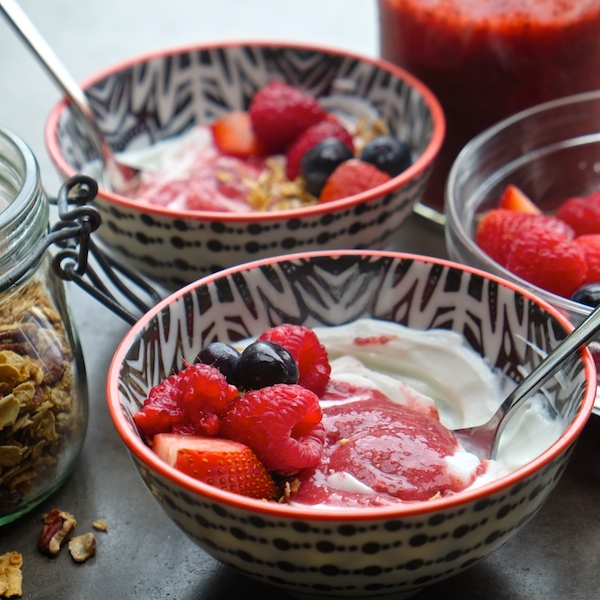 The two main ingredients are strawberries + chia seeds. When you combine the two, the pureed strawberries thicken up and gel without having to be cooked in a pot over the stove. I am not entirely sure how to describe the taste but the jam is the essence of strawberries and less like a jam. I mean, the thickness and consistency is there but it's pure strawberries, not a condensed/concentrated version of strawberries. You'll be wanting to eat it directly from the jar. Promise.
And we're off!
Honey is a good substitute if you're not feeling the maple syrup.
Not pictured: Salt (for balance!)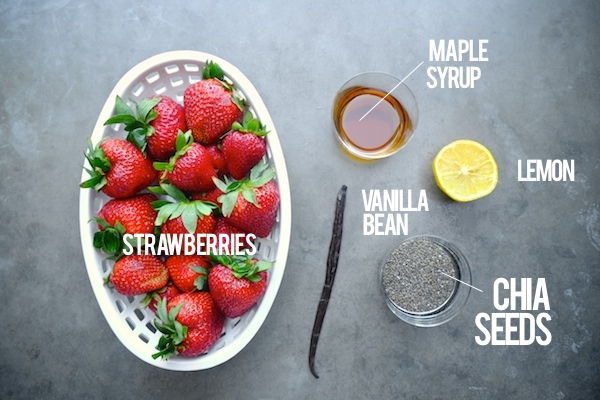 We scrape half of a vanilla bean and collect the seeds. I think I might have used 3/4 if not all….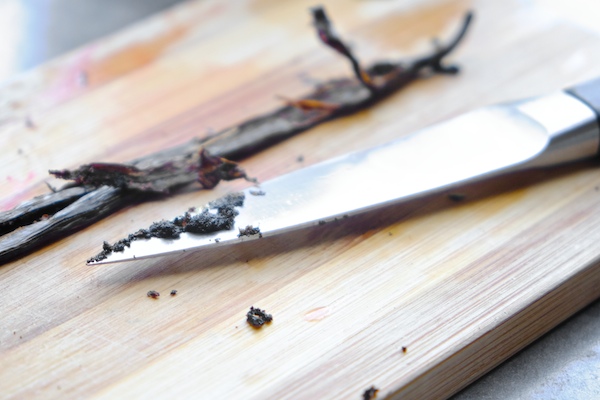 The strawberries, maple syrup, lemon juice going into a blender with a pinch of sea salt.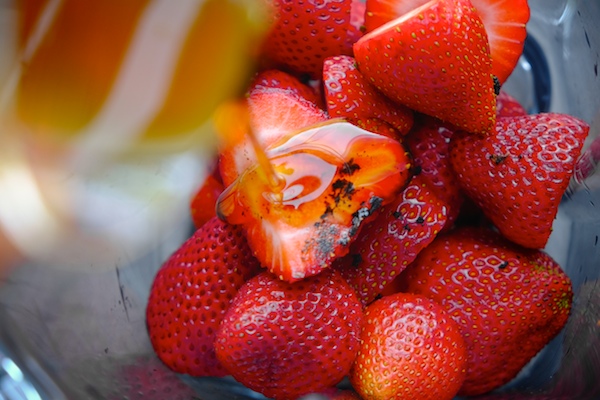 Puree! Now we add in the chia seeds. Blend and then transfer to a mason jar.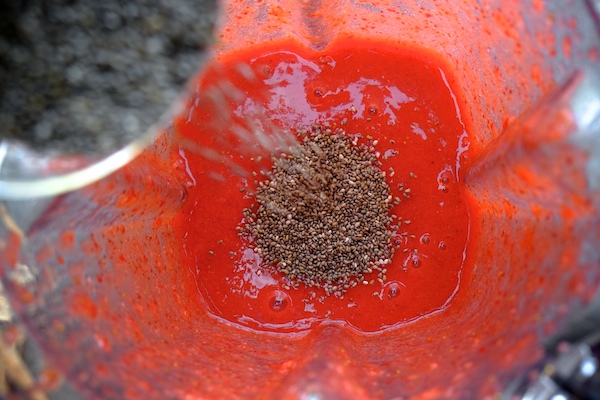 Let the mixture gel! A trip into the fridge for about 20 minutes does the trick.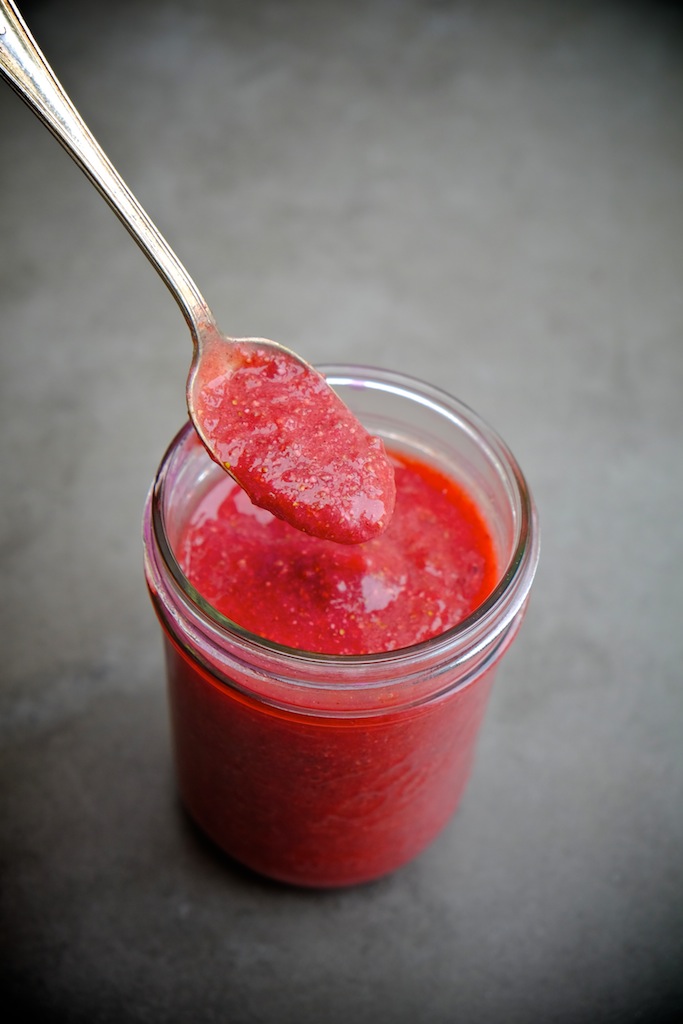 I put some in my yogurt for breakfast with a little granola & fresh berries.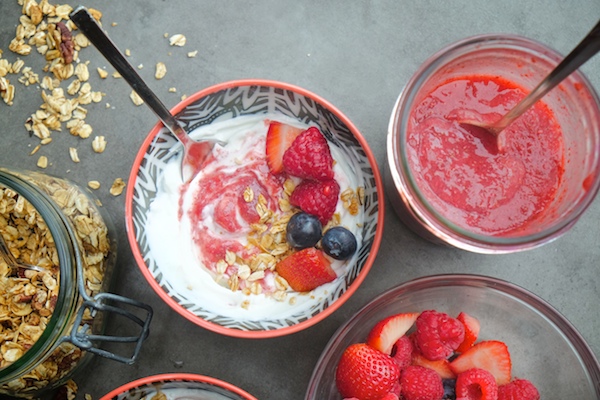 I can imagine it would be REALLY good on ice cream.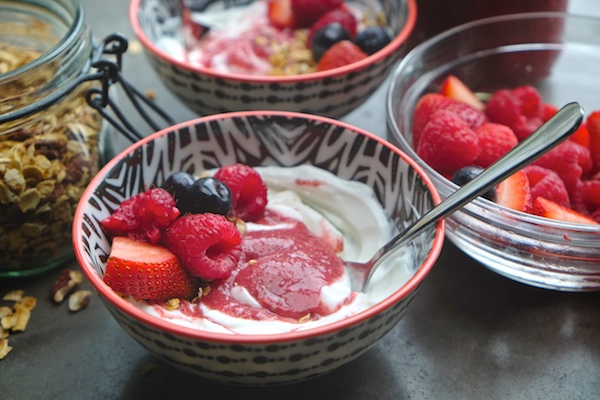 Like a vanilla, chocolate, strawberry situation…oh and maybe add a banana in there. Ummm. I have all of those things. If you need me, you'll find me over in front of my freezer with a few spoons.
Strawberry Chia Jam

makes about 2 cups
recipe from My New Roots: Inspired Plant-Based Recipes for Every Season

1 pound ripe strawberries
1-2 tablespoons pure maple syrup
1 tablespoon freshly squeezed lemon juice
1/2 vanilla bean, split lengthwise, seeds scraped out and reserved
pinch of fine sea salt
3 tablespoons chia seeds

Wash and cut the tops of strawberries. Put the berries in a blender, add the maple syrup, lemon juice, vanilla bean and sea salt. Process until smooth. Slowly add the chia seeds and process until combine.

Transfer jam to a container. Seal and refrigerate for at 15-20 minutes, or until chia seeds have thickened puree to the consistency of jam. Jam will last for up to one week if kept sealed the refrigerator.