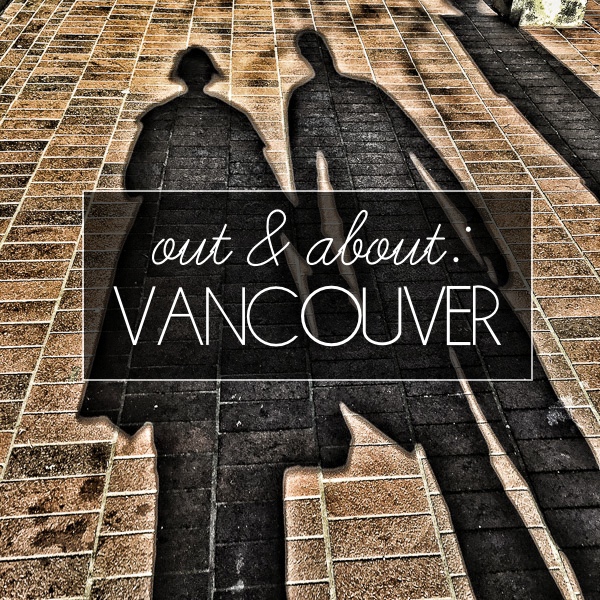 Casey and I recently spent a weekend in Vancouver for our 10 year anniversary. Last time we went, I was pregnant with Cooper (see posts here) and the time before that, we went on our honeymoon!  Although the trip was short, we found a few places that I wanted to share with you.  I put a blast on my Instagram that I was looking for lunch/breakfast/dim sum recommendations and we went hit up a few of the places. If only we had another day…or a week to spend in Vancouver!!!
Here's what happened Thursday-Saturday.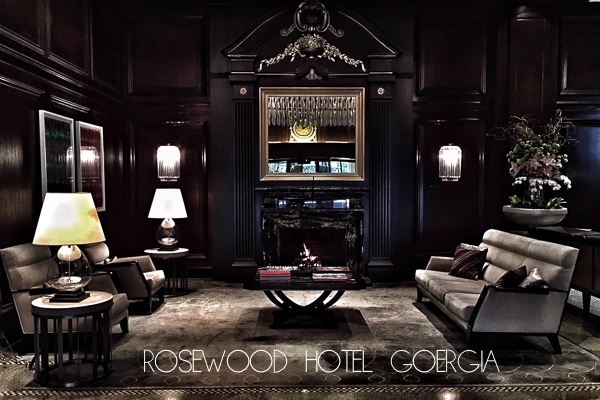 Where we stayed:  Rosewood Hotel Georgia
It's a lovely hotel downtown that came highly recommended by my friend Matt. The decor is stunning and the service was wonderful. Casey's highlight of the trip was being driven to dinner in the hotel's Bentley Flying Spur W12. #soroomy!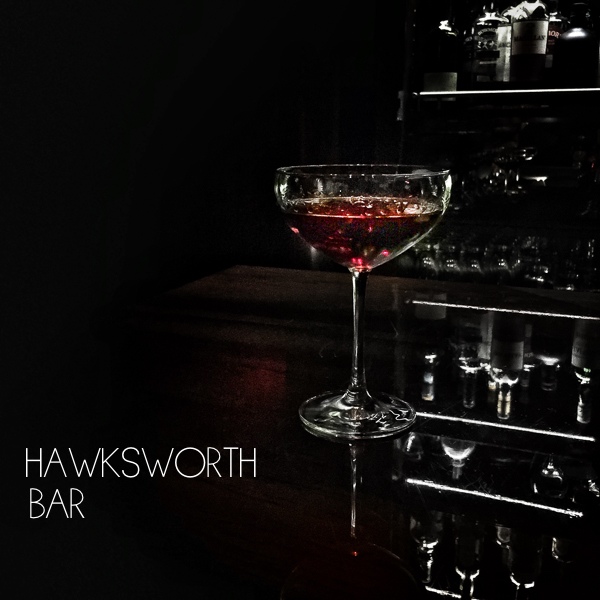 Hawksworth:  Located in the Rosewood Hotel Georgia. We had an excellent dinner here. Our flight arrived late so we ended up going at 9:30PM. Lovely cocktails. Exceptional service. We felt very well taken care of. Big thumbs up for the farro risotto and the best roasted chicken (besides Zuni!) I've ever had.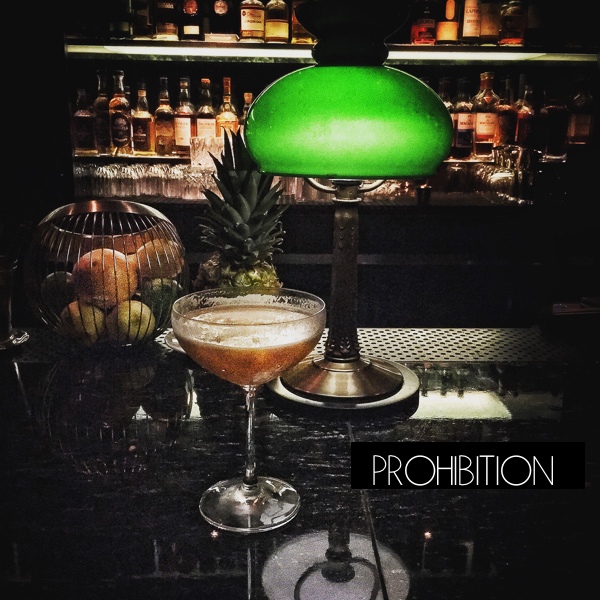 Prohibition: Loved going here after Hawksworth. The noise level was a little loud, but it was SWANKY and gorgeous inside. Casey and I had a nightcap there before we retired to our room and finished watching House of Cards (so thankful for free wifi in our hotel & Netflix!).  The cocktail menu is sorted by MOOD! This is L'air de Panache and it was exceptional. It fell under the "Adventurous + Complex + Mysterious" section of the cocktail menu. I guess that perfectly describes my cocktail taste.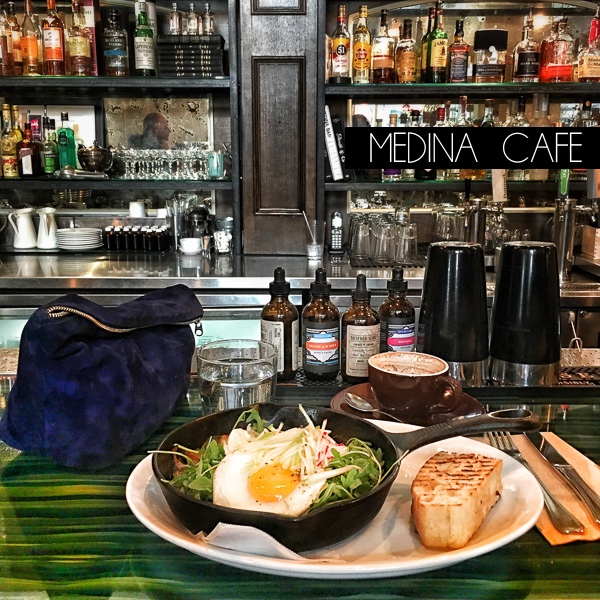 Medina Cafe– We went here for brunch on Friday morning. I'm glad we went on Friday because I can't imagine how big the line would have been if we were there on a weekend. I ordered fried eggs with roasted mushrooms, potatoes, cheddar & foccacia. We split one of their legendary liege waffles for brunch dessert. Great cappuccinos!  Brunch success.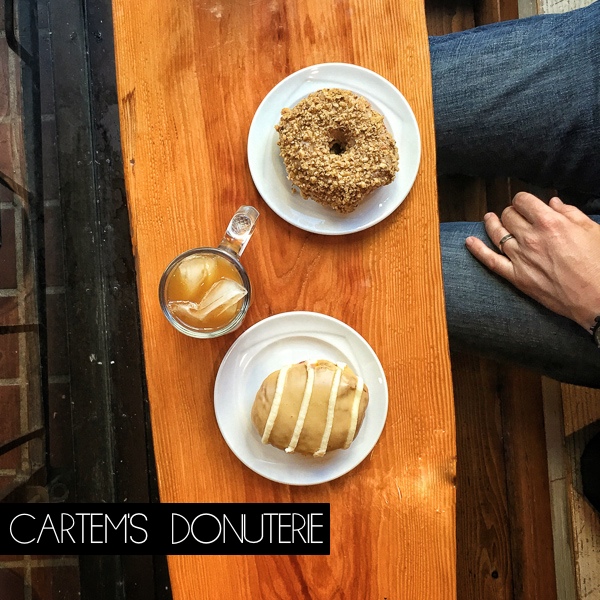 Cartem's Donuterie:  The London Fog doughnut (that one with the stripes!) is probably one of the best doughnuts I've had in my life. No joke. It's an Earl Grey cream filled doughnut with Earl Grey glaze! The Maple Walnut Doughnut is sweet & savory heaven. We went to get another donut fix on Sunday before we left for the airport but they weren't open yet. Big sigh.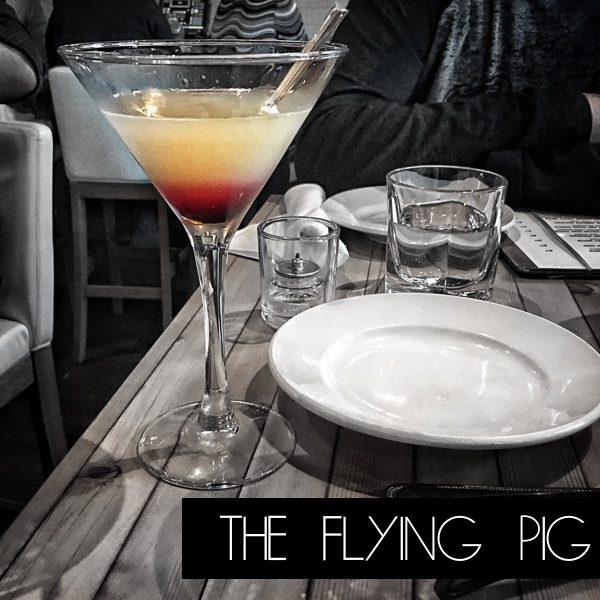 The Flying Pig:  Casey and I spent the day walking around in Gastown, so we stopped by The Flying Pig for dinner. It's a great place for Happy Hour and apparently brunch is pretty good. I had a drink called Charlotte's Web which I thoroughly enjoyed.  We ended up venturing around Granville Street later that night (hello, drinks at the hotel!) and got some street food (pizza with Mac & Cheese on it!).  Fun times.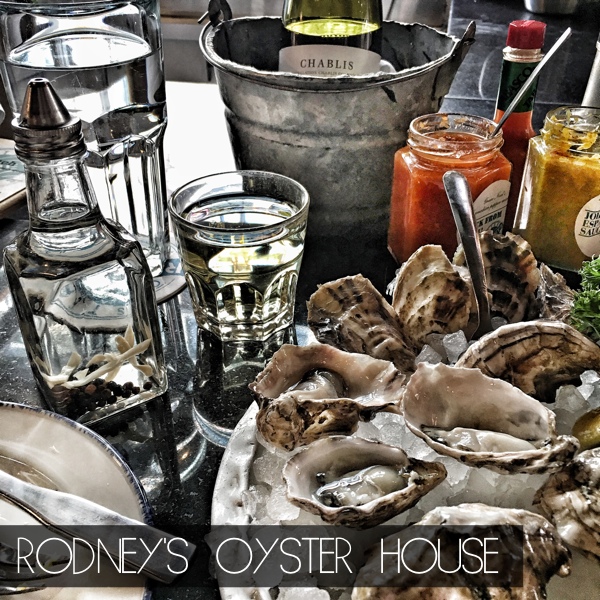 Rodney's Oyster House:  On Saturday we slept in (10am!! That's like the latest I've slept since before Cooper). We had a breakfast snack at our hotel and then Casey and I walked around Yaletown. We wanted to check out some of the design stores and we remembered being in that area on our honeymoon so it was a fun way to reminisce. We had intentions of going to Ask for Luigi for lunch but we were hungry and wanted a snack so we passed by Rodney's Oyster House to get a pre-lunch snack. We decided to make a meal out of it and ordered oysters, chowders, fish & chips and a beautiful bottle of Chablis. We sat at the bar, watched our soup being made and felt super relaxed. It was fun to see all the residents in the neighborhood rushing around doing errands.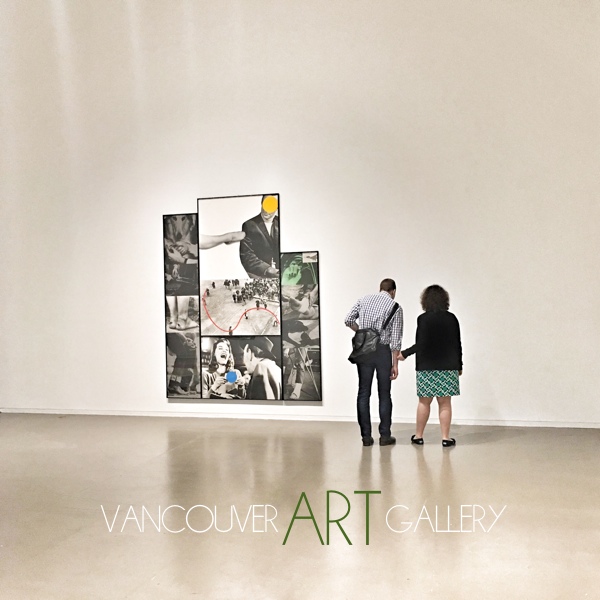 Vancouver Art Gallery– We spent an afternoon visiting the Vancouver Art Gallery after our oyster lunch.  I found out on Instagram that it's referred to as VAG (oh boy).  The best part is that it was right across the street from our hotel. I left feeling super inspired and sketched a lot of things in my sketch book. Yay!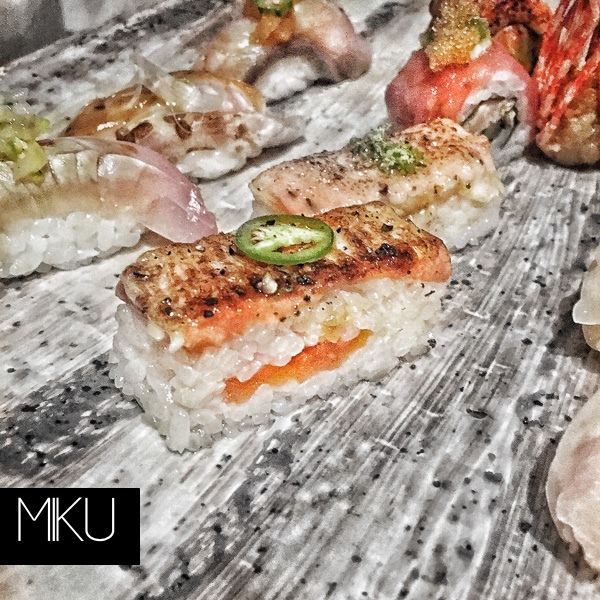 Miku– Our last meal of the trip. We went out with a bang!  Their seaweed salad is the best seaweed salad I've had (no joke!). Casey and I ordered the Signature Selection Sushi Plate and sampled everything at the same time. It was so much fun. We also really enjoyed the fatty toro nigiri as well as the uni nigiri (so reasonable!).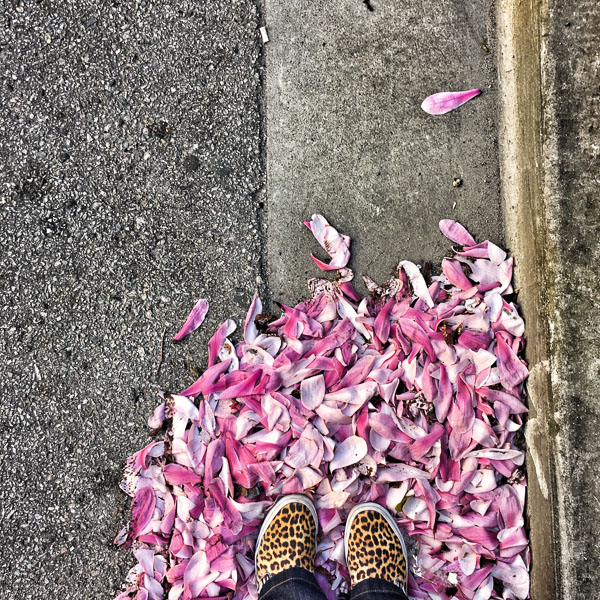 We didn't get a chance to visit Stanley Park & Granville Island this trip (sad face). We stayed mostly downtown and relaxed in between eating, walking & drinking. On the previous trip to Vancouver, we rode bikes around Stanley Park (I LOVED!) and hung out at Granville Island for the day. One of the best things about visiting Vancouver in March is the blossoms are everywhere.
Places I would love to try that were recommended:
BREAKFAST/BRUNCH:
LUNCH:
DINNER:
TREATS: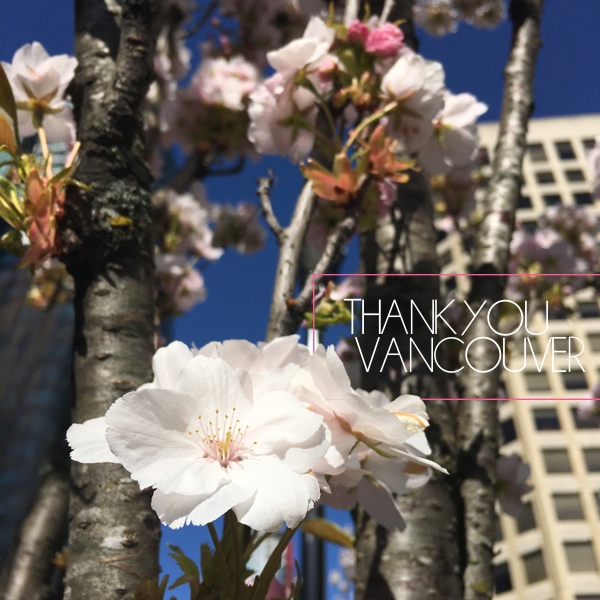 Thanks, Vancouver!  We love you and we're hoping to come see you again, next year. Maybe for Casey's 40th (!!!) birthday?!!