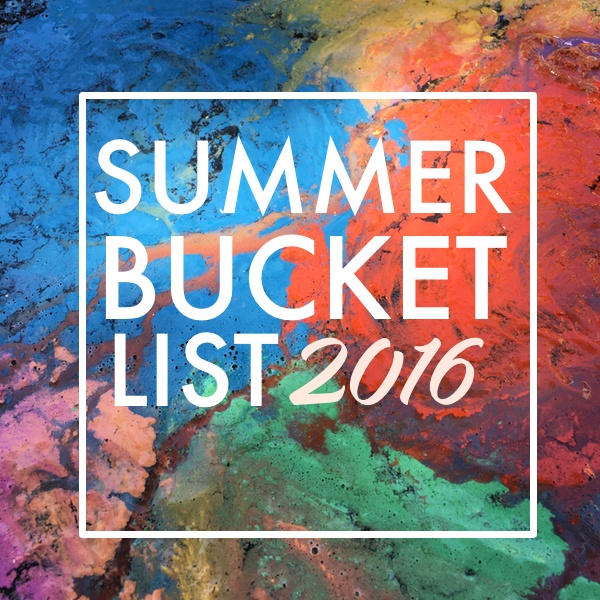 It's Summer Bucket List TIME!! Here's what we plotted out on our bucket list last year. Remember that?
This year I had Cooper sit down and write his own bucket list with me. We talked about the summer, about our intentions, and what we wanted to do. Hopefully we can get it all done this summer and add a few more things along the way. I always love going back and seeing what we did together as a family during the summer.
Mine: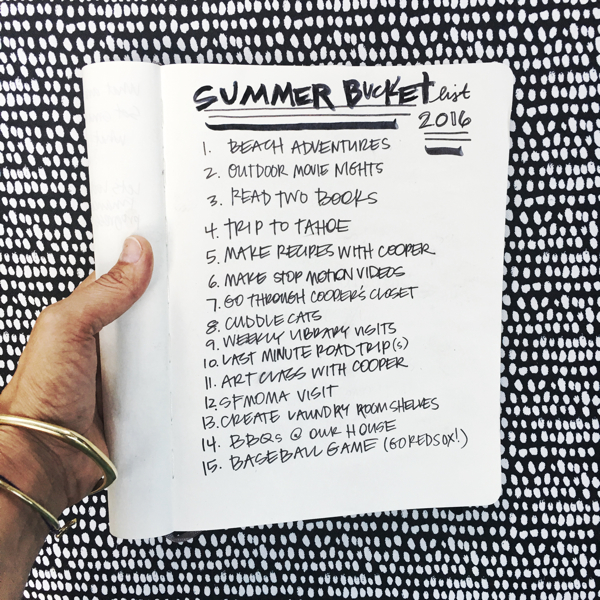 Beach adventures
Outdoor movie nights
Read 2 Books (I'm open to suggestions!)
Trip to Tahoe
Make recipes with Cooper (excited because he actually wants to!!)
Make stop motion videos (with Cooper)
Go through Cooper's closet (I need to purge!)
Cuddle cats (Ella's sister will be coming home with us soon-squee!)
Weekly library visits (especially the Mill Valley library)
Last minute road trip (Oregon? Santa Cruz? Idaho? Who knows….)
Art class with Cooper (we're planning on taking something on Creativebug together)
SFMOMA visit
Create laundry room shelves
BBQs at our house
Baseball game (go Red Sox!)
Now let's take a look at Cooper's: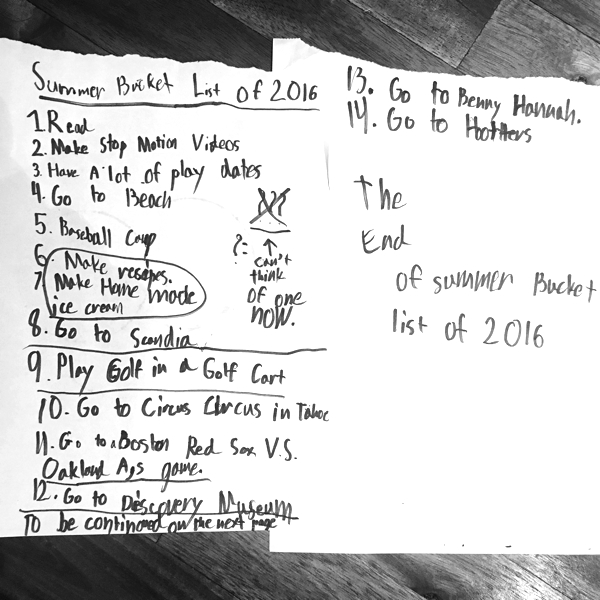 Read (love that it's #1)
Make stop motion videos (he's really into making them with his legos on our iPad)
Have a lot of playdates
Go to the Beach (yes!)
Baseball camp
Make recipes (he spelled it resipes- SO CUTE)
Make home made ice cream
Go to Scandia
Play golf in a golf cart (hehe)
Go to Circus Circus in Tahoe (it's in Reno, boo)
Go to Boston Red Sox vs. Oakland A's game
Go to Discovery Museum
Go to Benny Hannah (Benihana) (I love when kids misspell things)
Go to Hooters (he spelled it Hotters and OMG Casey took him and he LOVES their hot wings! HA!)
Hope this inspires you to write down your own list of what you plan to do this summer!