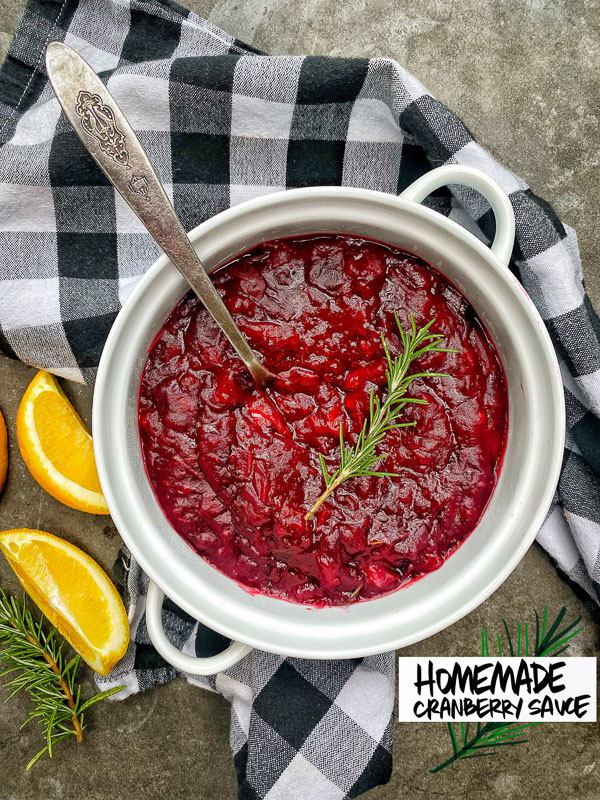 My Mom never made Homemade Cranberry Sauce. She did make a creamy cranberry jello salad (that I loved!) and at the last minute of every Thanksgiving, she opened up a can of jellied cranberry sauce to put on a fancy plate for her guests.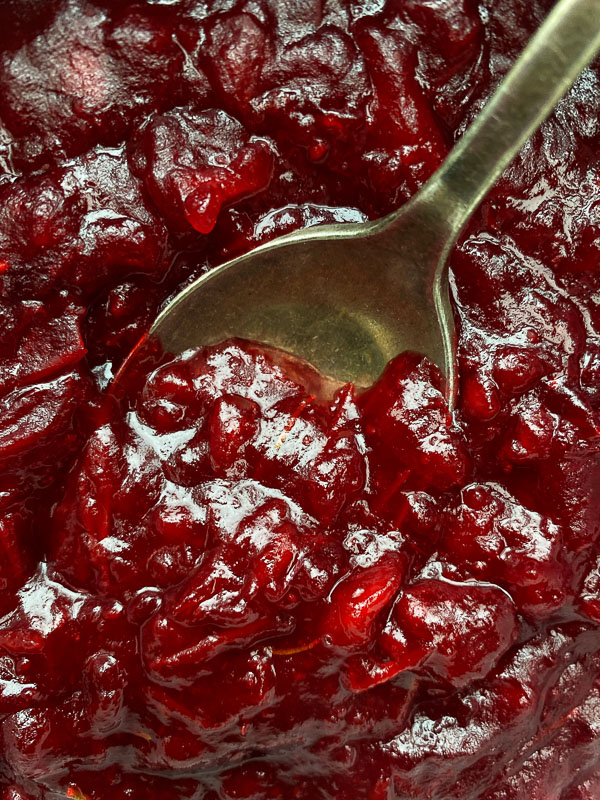 Every year I've had Thanksgiving without her, I've made my own cranberry sauce. I use sprigs from her rosemary bush, as well as cinnamon sticks, and orange. I love the way it makes my house smell. It really sets the tone for the holiday season! Plus, I have an affinity for the sound of fresh cranberries popping. It's so satisfying!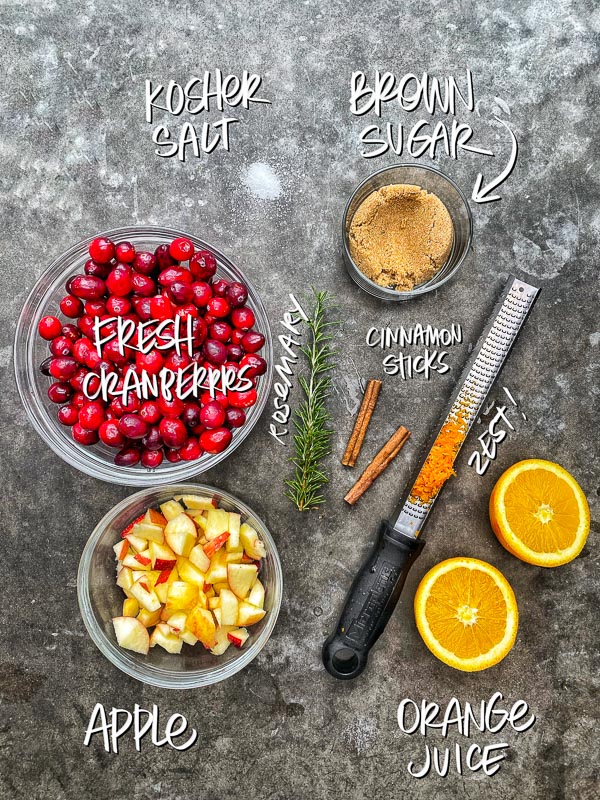 All the ingredients go in a saucepan with a little bit of water.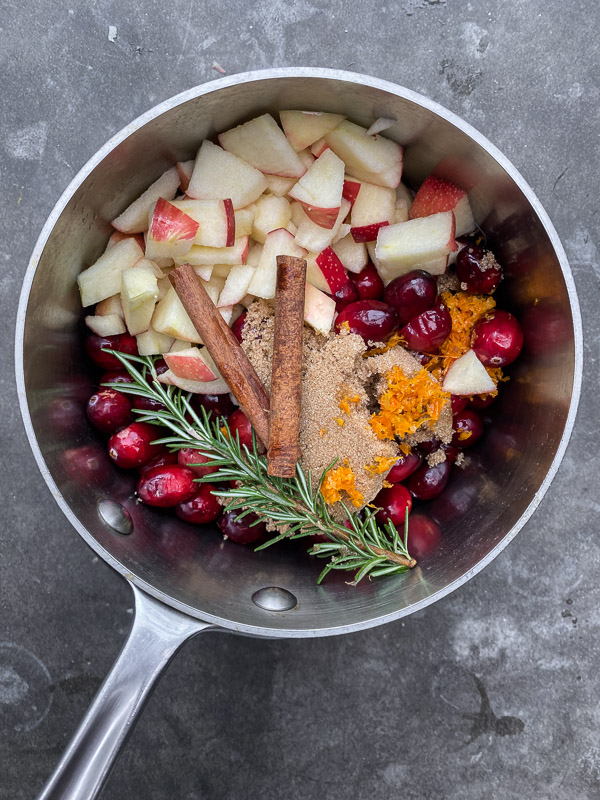 After a few minutes, the cranberries start to pop!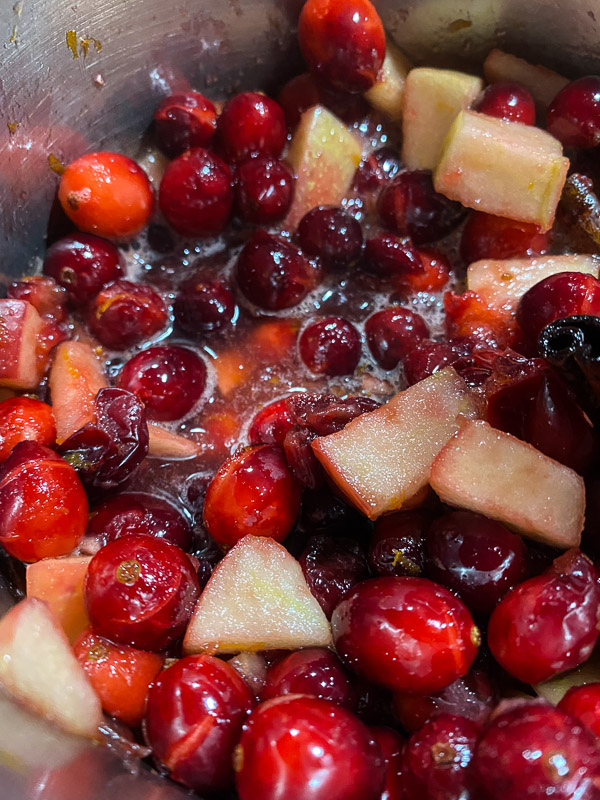 Jammy goodness! The apples thicken up the sauce and help add sweetness.
Keep stirring!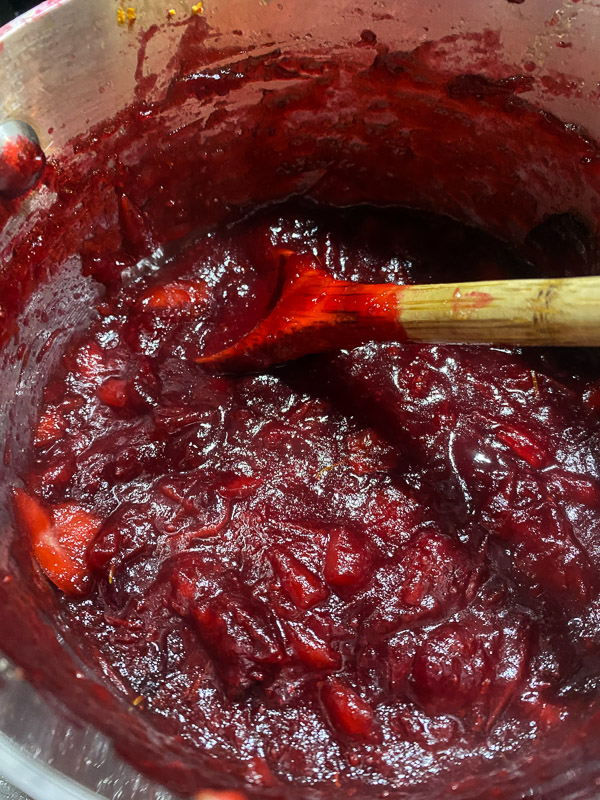 Let cranberry sauce cool. Pull out the cinnamon sticks and the sprig of rosemary.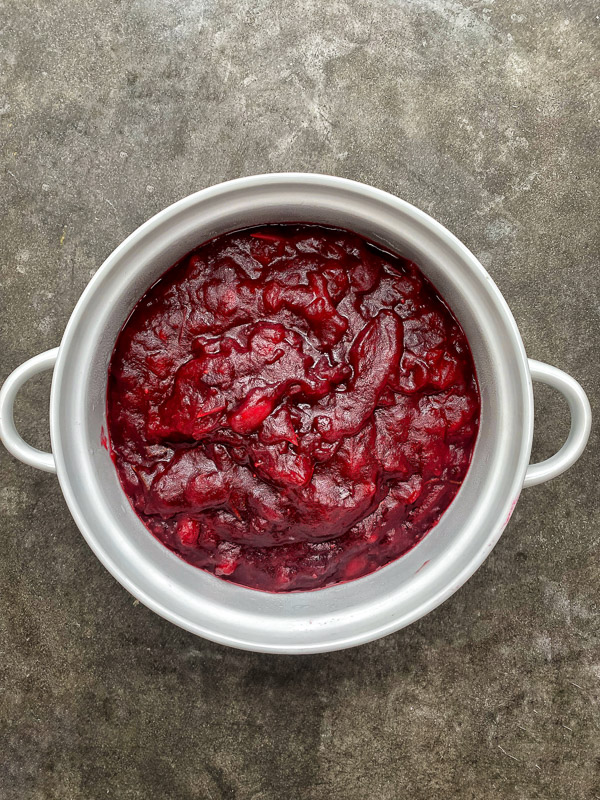 Add a sprig of rosemary for garnish.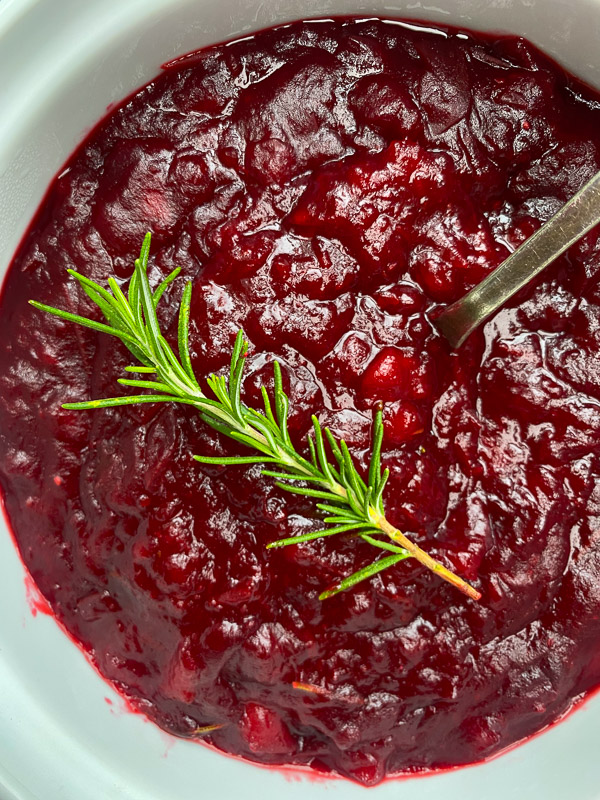 I hope this inspires you to make your own homemade cranberry sauce.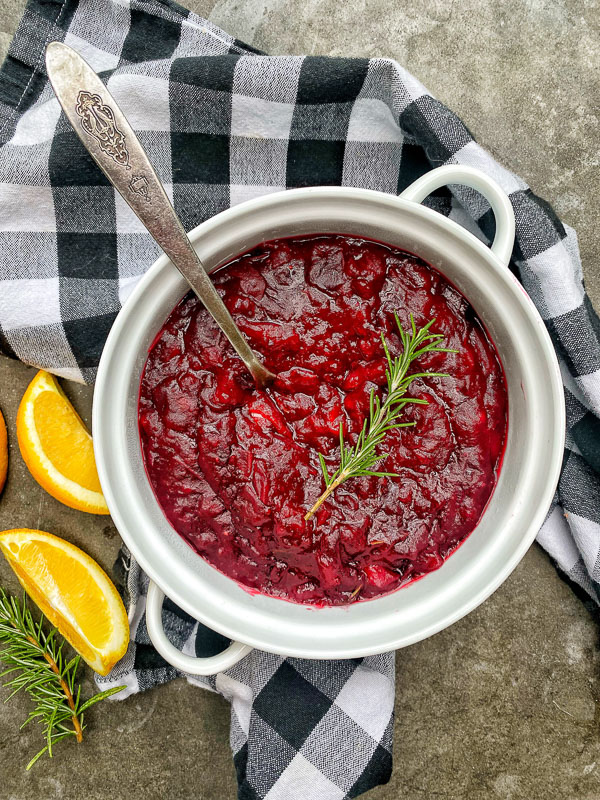 It's these little personal things that make such a big difference!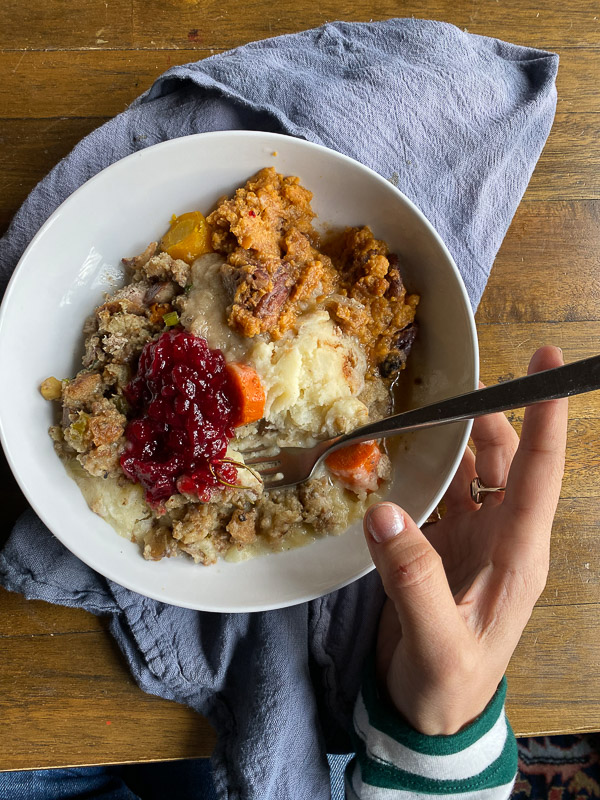 ENJOY!
Cranberry recipes from the archives you might light:
Homemade Cranberry Sauce

makes about 2 1/2 cups

12 oz. fresh cranberries
1 apple, roughly diced
juice and zest of 1 orange
a sprig of fresh rosemary, plus more for serving
2 cinnamon sticks
3/4 cup brown sugar
A pinch of kosher salt
1/4 cup water

Place all ingredients in a medium saucepan over medium heat. Stir until ingredients are well combined. Cook until the cranberries pop and the apples soften, stirring occasionally, about 10-15 minutes. Remove from heat and let cool. Discard the cinnamon sticks and rosemary sprig. Top with a rosemary sprig and serve.