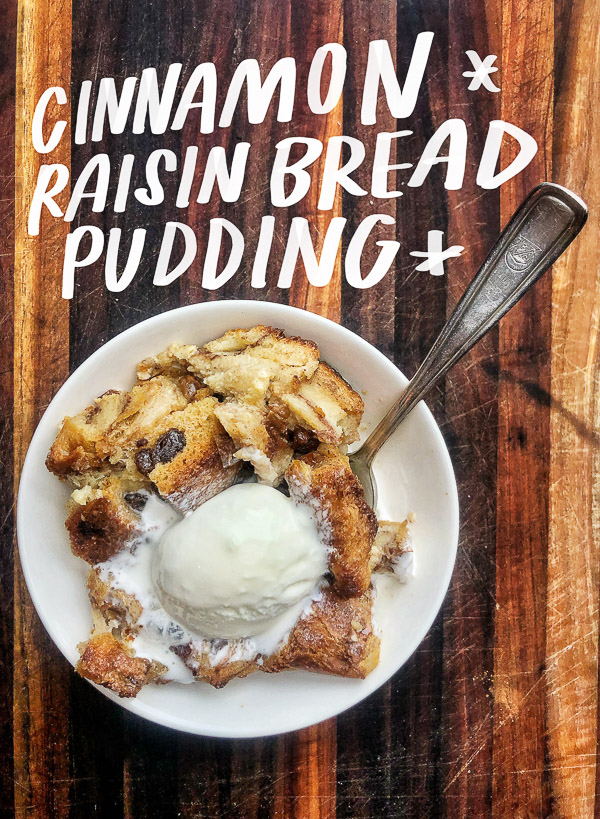 Cinnamon Raisin Bread Pudding!
For our family Christmas Eve celebration, my Mom would make a croissant bread pudding (Ina's of course) and sour cream coffee cake for dessert along with a store-bought bouche noel (because she knew my brother Ryan liked it so much). Come dessert time, my Dad was always on coffee duty, my husband passed out on the floor in a food coma and Cooper in the other room, eyeing all of the presents under the tree, chomping at the bit to open one. We would always be so stuffed from appetizers (sorry!) and dinner when she served the bread pudding. My Dad would do his classic, "You gotta try this!" cheer to get us all to join in, while we all cried "MERCY!"
That didn't stop me from taking a slice of her coffee cake…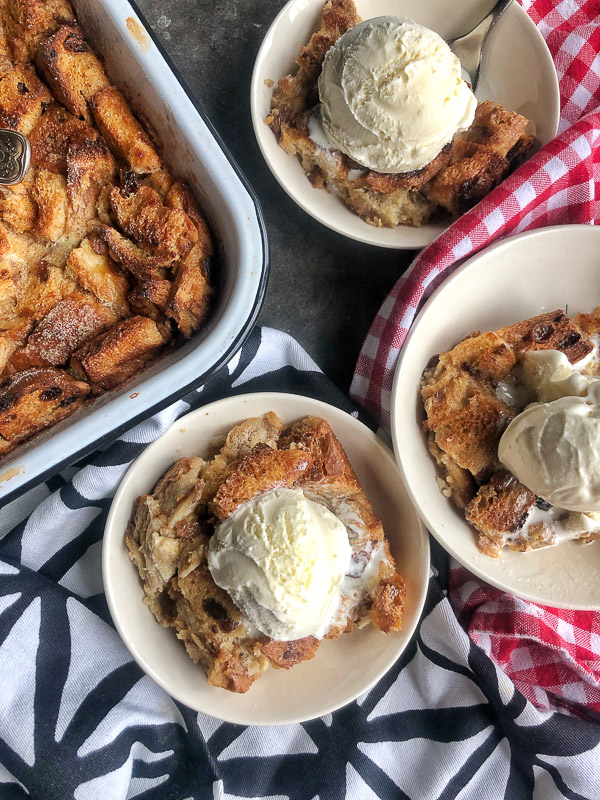 Her bread pudding came back to greet us for Christmas breakfast the next morning paired with her oven baked bacon. If I close my eyes, I can see her crossword puzzle on the kitchen counter, the sound of the kitchen fan buzzing as I watch her SLOOOOWLY flip bacon over in the baking sheet. She would do it at such a slow pace that it would take all of my willpower to NOT step in and take over for her. We would sit down around the table, she'd sprinkle some powdered sugar on top and eat together in our pajamas while she stood in the kitchen in her Christmas day/I'm not a morning person haze. I am so grateful I had so many years of this exact routine.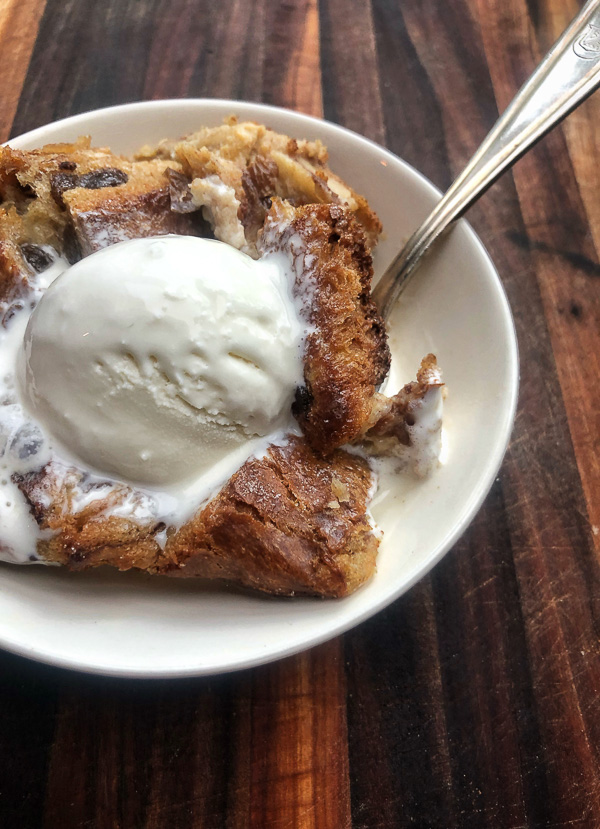 I've been on a cinnamon raisin toast kick for the past few months. Problem with this new food obsession is that I am the only one who eats it in my house. I had a whole loaf in the fridge and was thinking about my Mom and her bread pudding so I put this little Cinnamon Raisin Bread Pudding together and made it for a special weeknight dessert. It's a great way to use up leftover bread. It's a great dessert or breakfast for that matter! Scoop with vanilla ice cream for dessert, dust with a little bit of powdered sugar for breakfast. Always serve warm!
In the process, I found out that Cooper is a fan of bread pudding, so that is incredibly exciting for us! Maybe I can start a new tradition with it in my own home?
Ingredients are gathered. They're simple.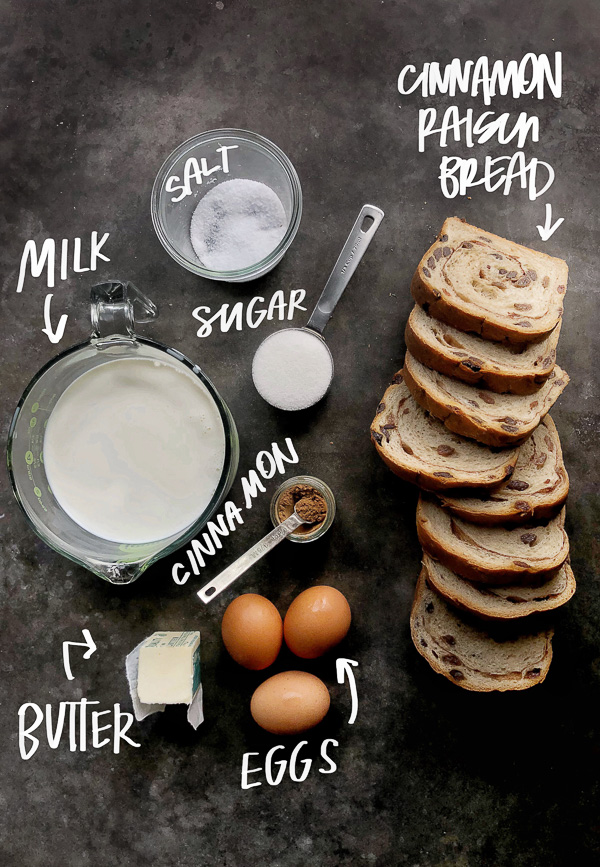 Chop therapy!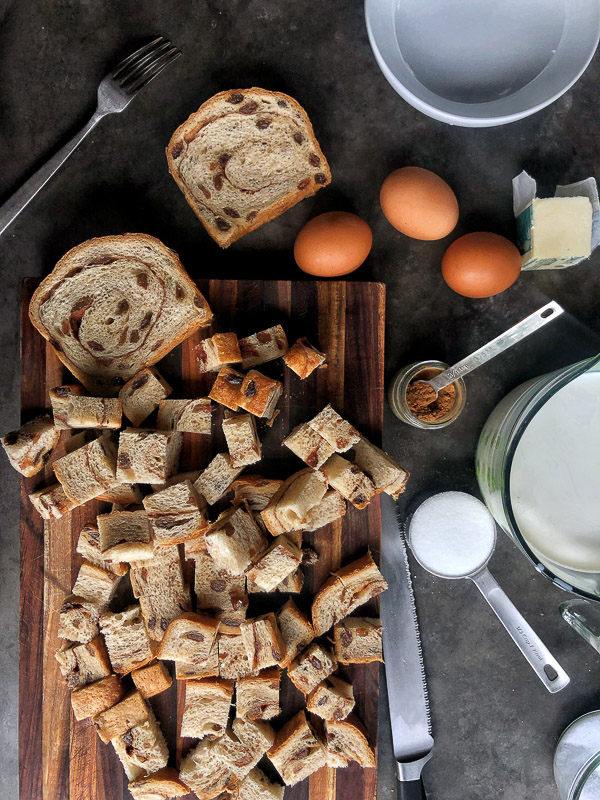 You can cube the bread or tear it apart. I like cubes.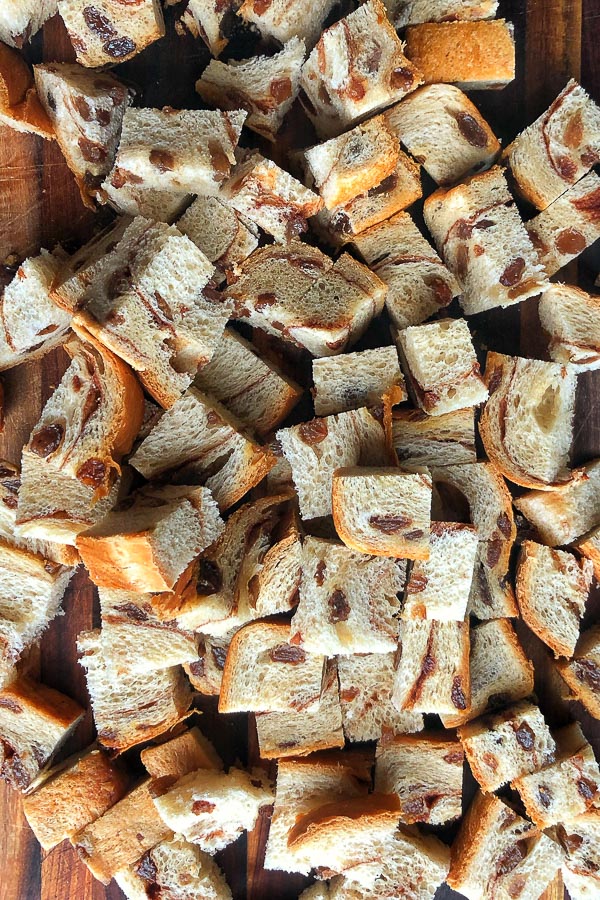 Eggs are whisked.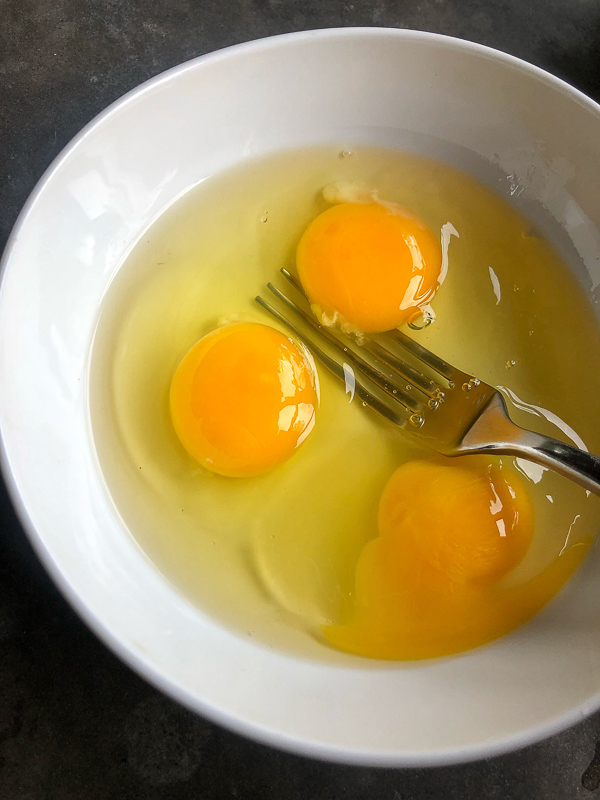 Bread is put in a buttered baking dish.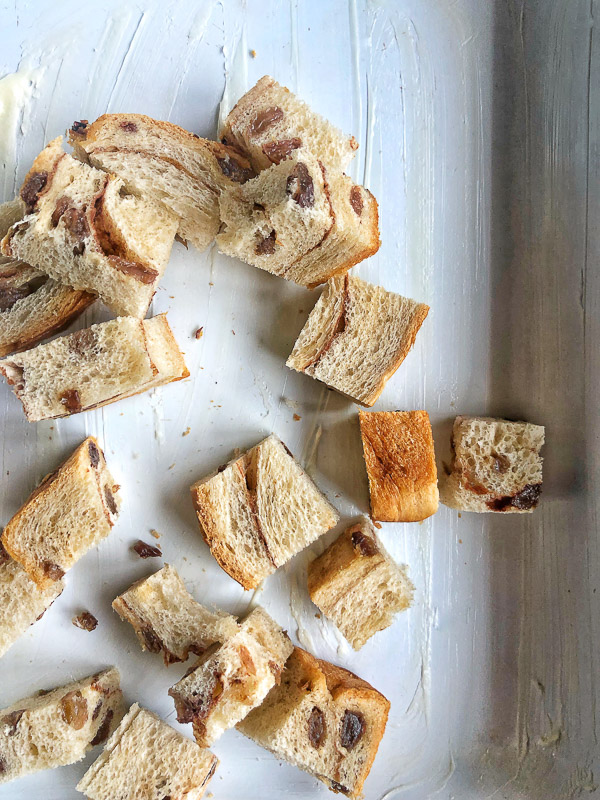 Bread awaits the custard.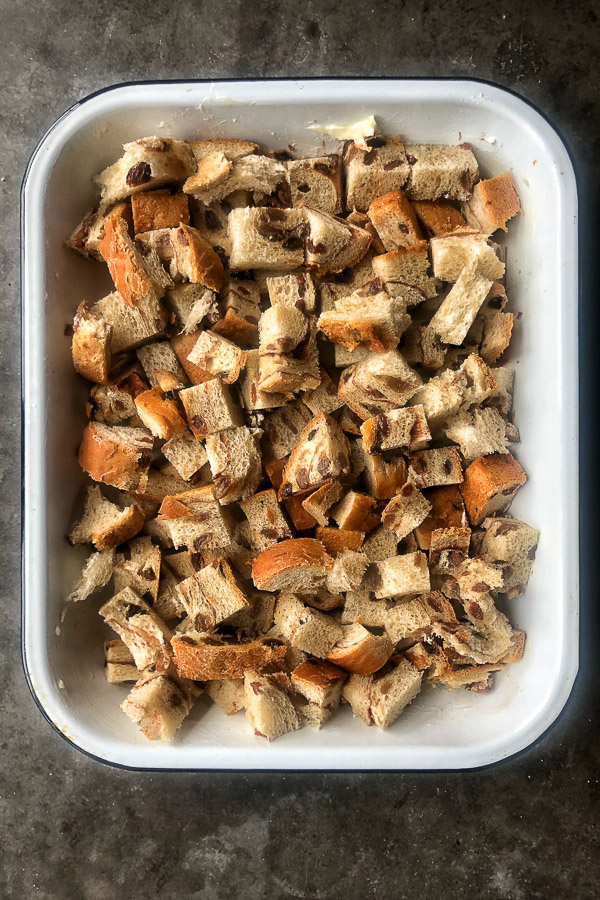 We melt the butter in milk with sugar. We set aside to cool.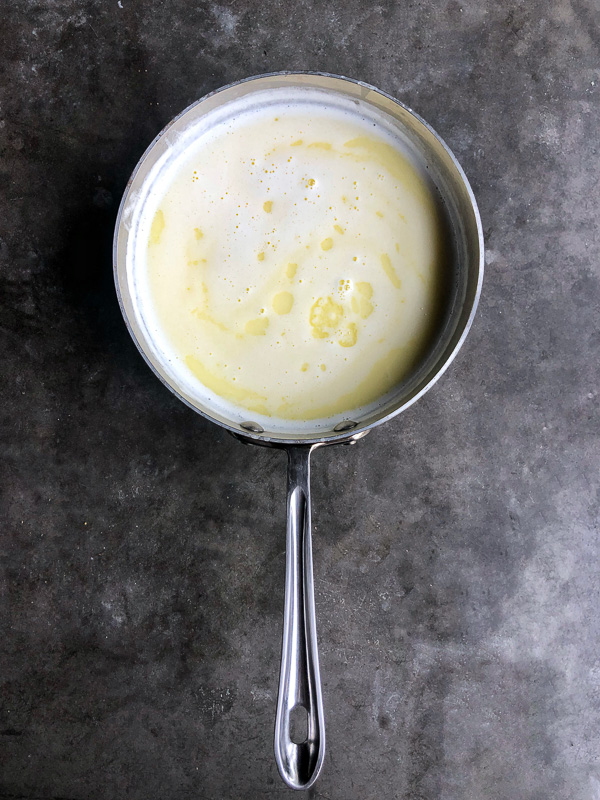 We slowly incorporate the warm milk into the eggs with cinnamon.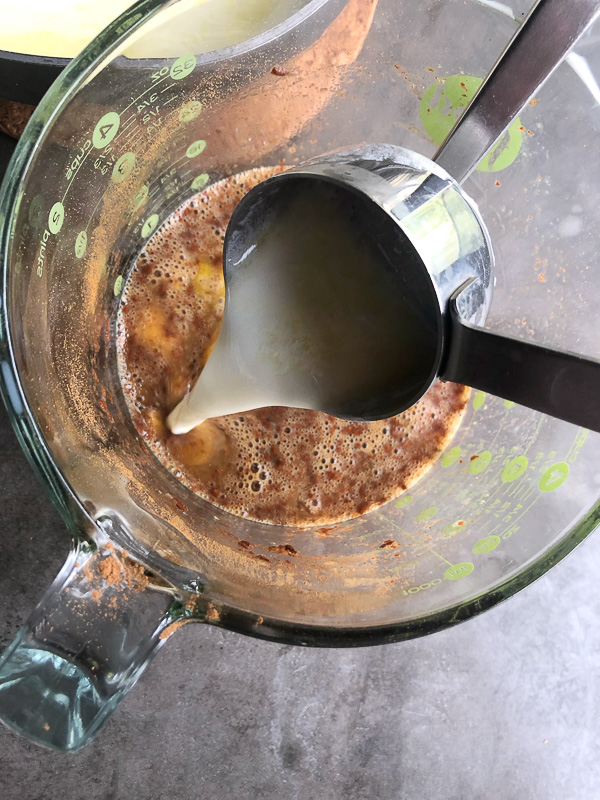 We soak the bread in the custard.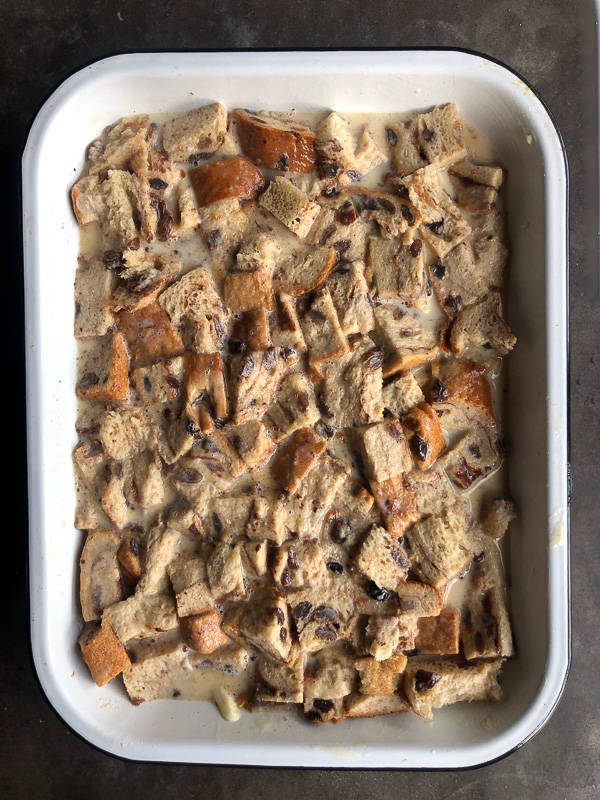 It will sop it up!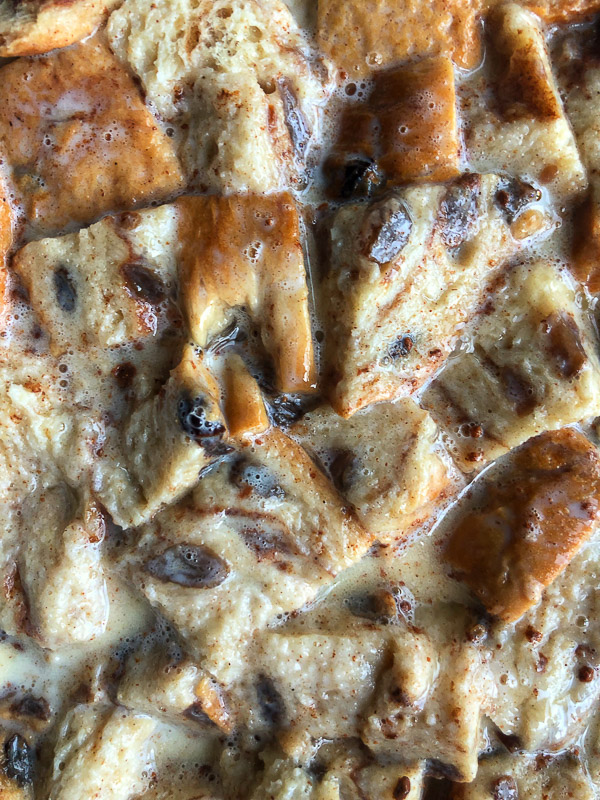 We sprinkle sugar on top before baking! It makes it nice and crispy sweet.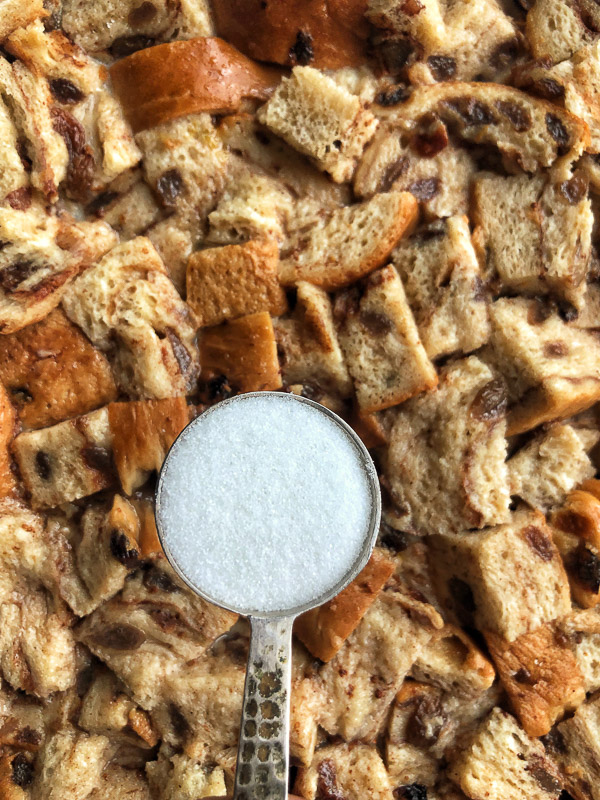 BEHOLD!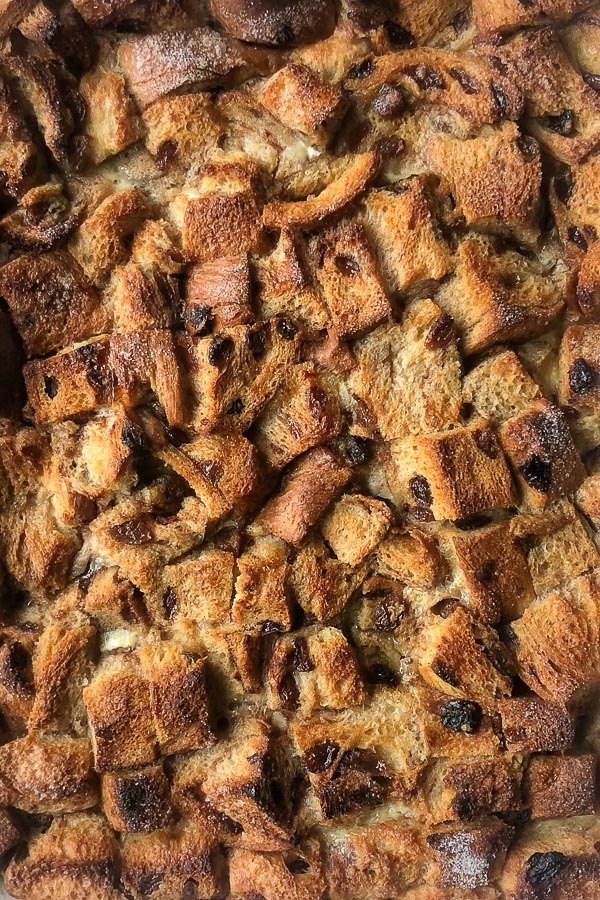 Serve it warm!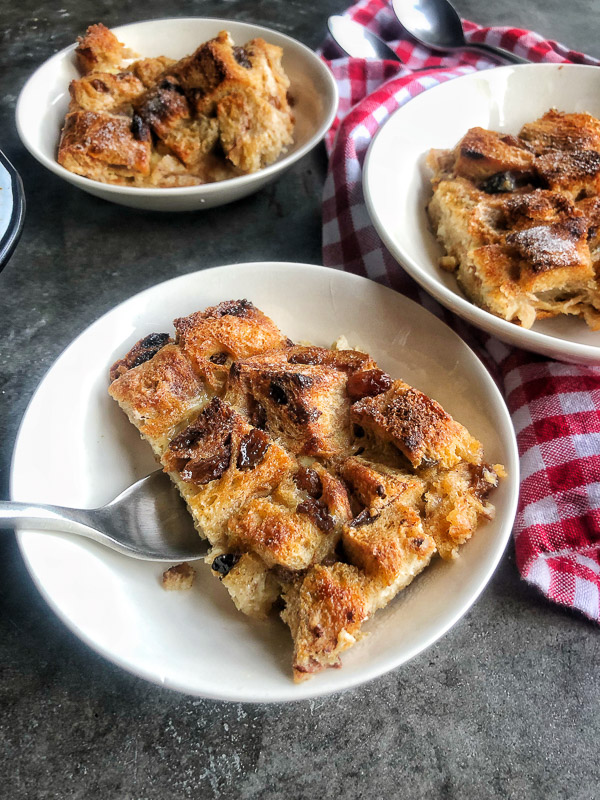 Slice it up!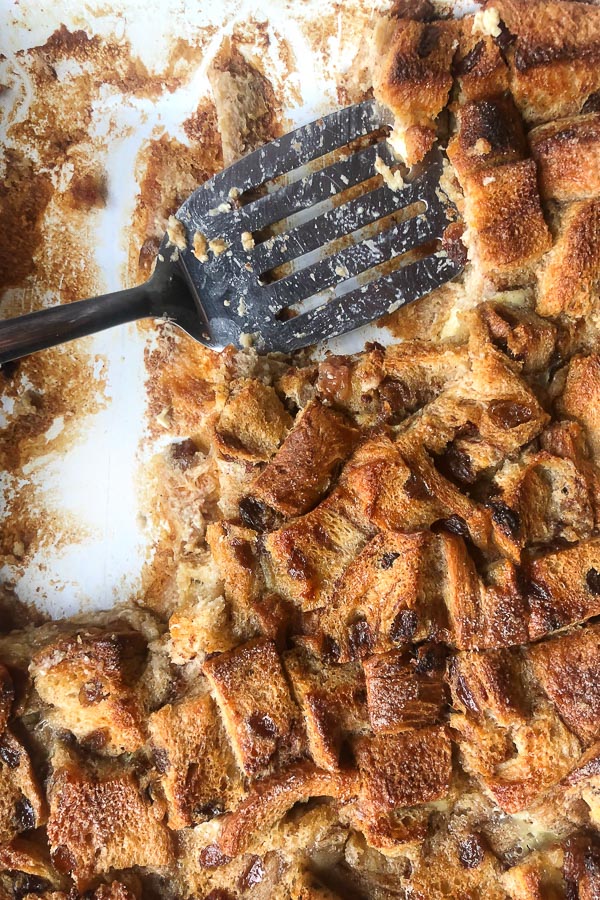 Scoop of vanilla ice cream on top! Let it melt!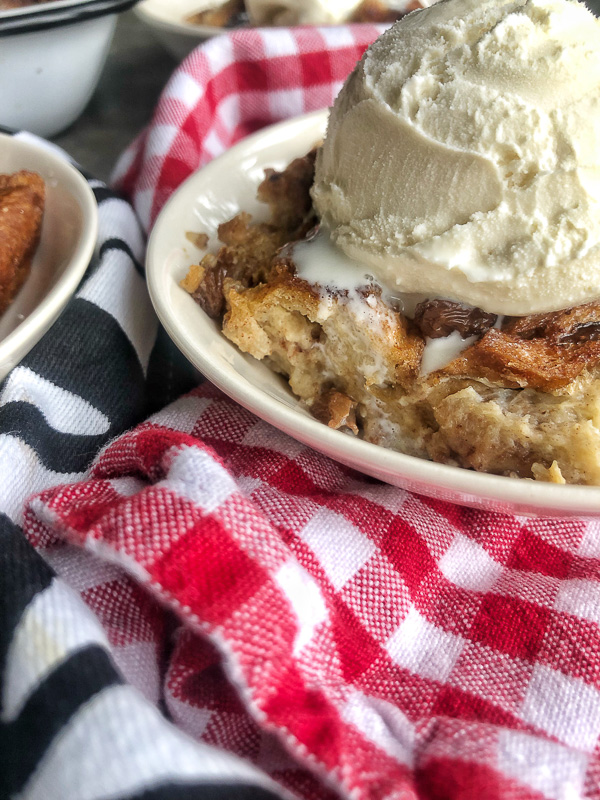 Christmas padding. I mean PUDDING.
Cinnamon Raisin Bread Pudding

serves 6-8

3 cups milk
4 tablespoons (1/2 stick) unsalted butter, plus more for the pan
1/3 cup plus 1 tablespoon sugar
Pinch salt
8-9 slices cinnamon raisin bread, cubed
3 large eggs
1 1/2 teaspoons ground cinnamon

Preheat oven to 350F. Butter a 9×13 pan and set aside.

Heat the oven to 350°F. Over low heat in a small saucepan, warm the milk, butter, 1/3 cup of the sugar and the salt, just until the butter melts. Set aside to cool. Beat the eggs and cinnamon in a bowl and slowly add them to the cooled milk mixture making sure to whisk thoroughly.

Put the cubed bread in the baking dish and pour the custard on top. Let it sit for 5 minutes, occasionally submerging any pieces of bread that rise to the top. Sprinkle 1 tablespoon of sugar over the top.

Bake for 45 to 60 minutes, until a thin-bladed knife inserted in the center comes out clean; the center should be just a little wobbly. Serve warm or cold. Bread pudding keeps well for 2 days or more, covered and refrigerated.