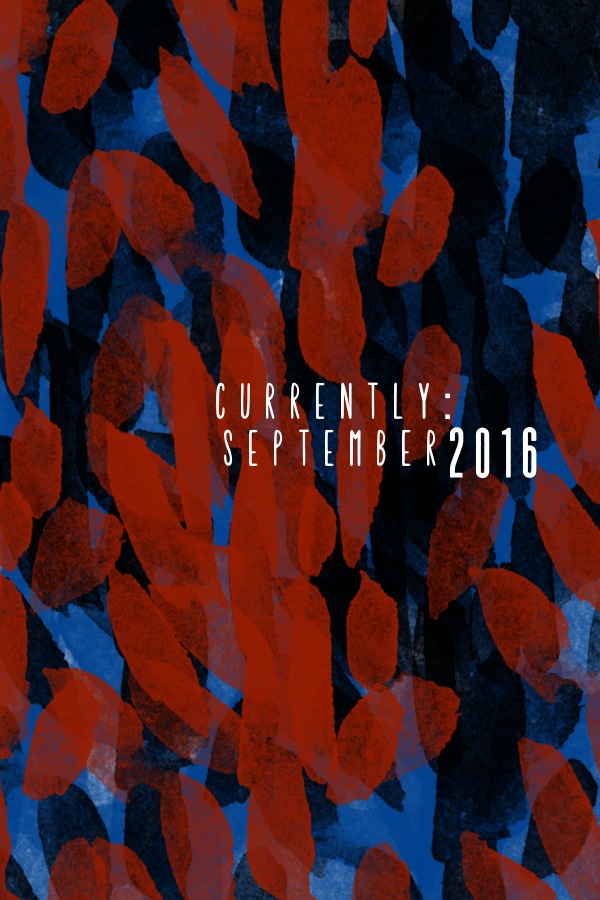 Currently eating cold green grapes as I type this. I am wishing it was chocolate. Grapes are definitely not chocolate. But they're cold and they're sweet and crunchy, so there's that. I went through a frozen grape phase when I was a kid…now I can't….I mean…my teeth hurt just thinking of it.
The air was cold today. I enjoyed that. I love Fall. It's my favorite season. I know I'm supposed to hate it when the light changes and it gets dark early but I just wanna snuggle by the fire and have cozy weekends with no plans.  I want soups, hot toddies and baked goods.  Oprah said her favorite day is a rainy day because there are no expectations. You're not rushing around doing errands….you're faced with a rainy day. Man, I miss rainy days and Oprah. Can I just lay in bed when it rains and watch Oprah non-stop? Hello, dream day. I hope there's a moscow mule involved in this fantasy.
You know what's coming up? Cooper's birthday. Homeboy is turning 8 on October 2nd. You would think after all of these years his birthday wouldn't come as a shock to me but the 2nd day of the month is like such a weird day! It's like…can we just ease into the fact that it's October oh and YOUR BABY IS ANOTHER YEAR OLDER. Time to figure out what to do for his birthday STAT. I'm thinking he should have an ice cream cake this year….
OK so I am on day three of like slowly easing myself into the Whole30 situation. I want to eliminate a few things and see how it goes before I go full force. I have a dinner I was invited to, Fleet Week and Cooper's birthday in the next few weeks so WHEN AM I EVER GOING TO FIND TIME?  But anyways, day three isn't that bad. The no sugar in the coffee is weird (I normally am a milk with 1/2 teaspoon sugar person) but I think I'll get used to it. I've been drinking the Califia Barista Blend with my Americanos in the morning and things have been good so far. I really miss toast.
I have had a tab for Camp Wandawega open up in my browser for the past 3 days. I really want to go to Summer Camp…or a place that's like Summer Camp. Has anyone been?  Do you know of another place that's like an adult camp? TELL ME.  Also, do you do that? Do you leave tabs opened for days? I secretly get excited when my computer closes them accidentally because then I don't have the pressure of closing a tab. It's already done for me. START OVER.
One of the biggest things that's inspiring me right now is the Bullet Journal Junkies group of Facebook. I'll write more about my bullet journal but OMG I am so blown away with how people organize/decorate their lives through their journals. Totally inspirational. It's one of the only reasons that I'm still on facebook… Meanwhile, I keep hoarding images on my pinterest board….
Casey has been watching 90210 while he works this month and I've been dabbling in a little Roseanne. We also watched Wayne's World the other night. It's been fun re-watching things from our childhood with adult eyes. There are so many lines we use on a regular basis that came from the movie Wayne's World and oh my god no wonder I'm such a smart ass. I loved Roseanne when I was younger. Like LOVED HER. I have probably seen She-Devil as many times as I have Troop Beverly Hills (which is a lot).
Working on my Fall Capsule Wardrobe right now. I think it might just be a combination of my Winter Capsule mixed with my Summer Capsule. There are a few things that I didn't wear from the Summer Capsule because it wasn't warm enough, but now that it's technically our summer here in the Bay Area, we'll see. I think I'm at the point in my wardrobe where I understand what I like to wear and what I need/don't need in my closet. This sweater (thanks to a friend with friends & family discount!) and these clogs are my latest additions. I'm gonna keep this fall pretty classic. I just need to pull a few looks so I have deliberate choices.
Let's see. What else am I into right now?
Typing my feelings out on my typewriter.
Organizing things in my bathroom.
Keeping my linen closet clean.  I am trying to figure out the next projects to work on in my house. I think my prop closet might be next because HOLY COW IT IS OUT OF CONTROL. I also need to create a library in my house because my book situation is silly.
Trying to find a good time to visit my maj in New Orleans.
Figuring out a craft night situation sometime in October or November (STAY TUNED!) at Neve & Hawk in San Anselmo.
Been listening to the Flight of the Conchords on repeat.
Also listening to the Red Sox…constantly. I mean, not on purpose but all the games are being obsessively watched in my household. Things are tense. There is so much male energy floating around. My cats and I are like so over it.
Reading a few books at time (like I normally do). Right now it's Modern Romance and This is a Story of a Happy Marriage. Both of their writing styles are so appealing to me right now.
Continuing to enjoy being totally random on snapchat (username: tshutterbean)
Navigating my way through Instagram Stories (you can find me here).
Still not sure which one I like better. I mean…I like snapchat but I also like Instagram but I like Instagram the way it was before Facebook messed it up. UGH FACEBOOK.  Can we just chill on technology for a bit, please?
That's what's up this month. Thank you for reading. What's up with you??!
Type your stream of consciousness in the comments. It's fun.