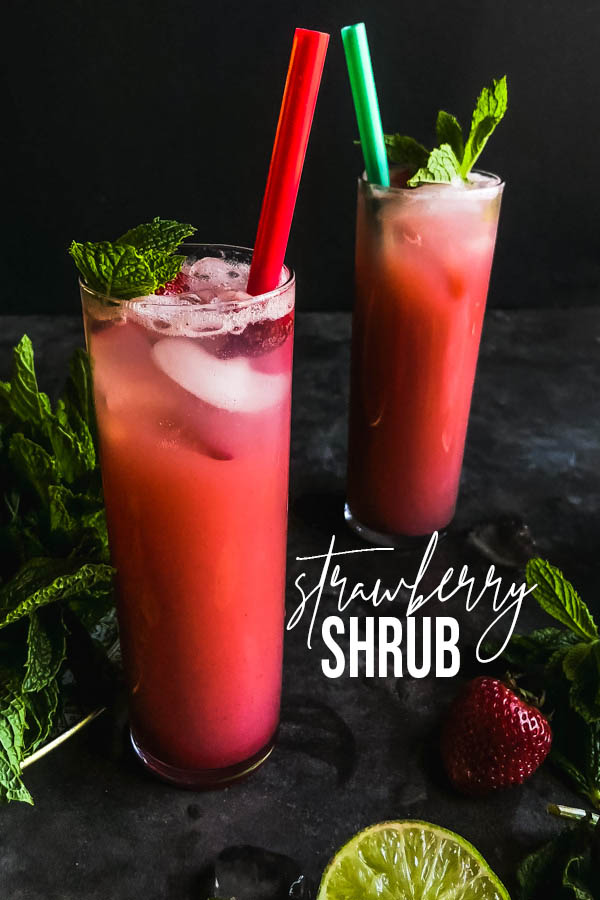 The second you whip out a jar of this strawberry shrub to add to sparkling water or a mixed drink people will be immediately intrigued.
You will begin by explaining what a shrub is because someone will be curious and want to know more.
A shrub? What's a shrub?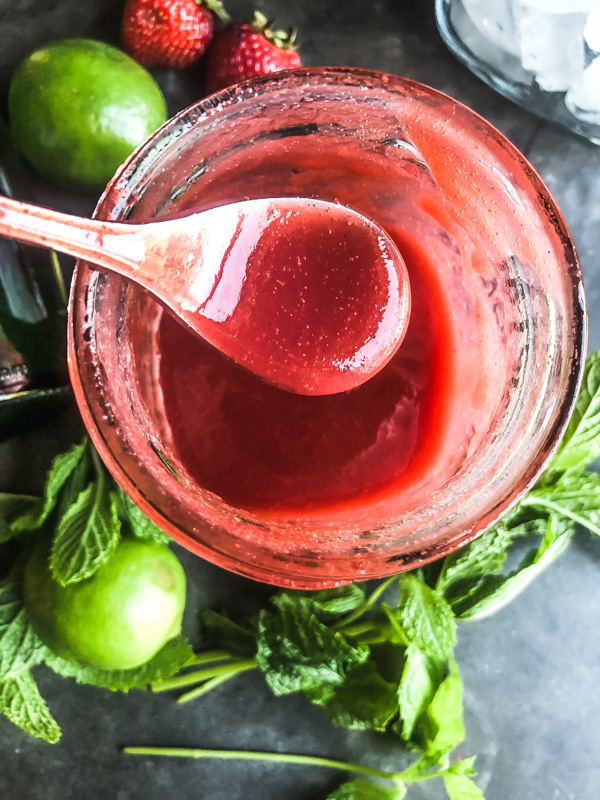 A shrub is a sweetened vinegar-based syrup used for cocktails & mocktails. It's sweet and tangy and makes an excellent mixer.
Chances are they want to try it. (If they don't, they're not your people).
Do they want to try it alone?
Do they want to try it with sparkling water?
Do they want to mix it in a cocktail or stir it into some kombucha?
Offer these choices only if you have them.
Make a friend.
Share a shrub.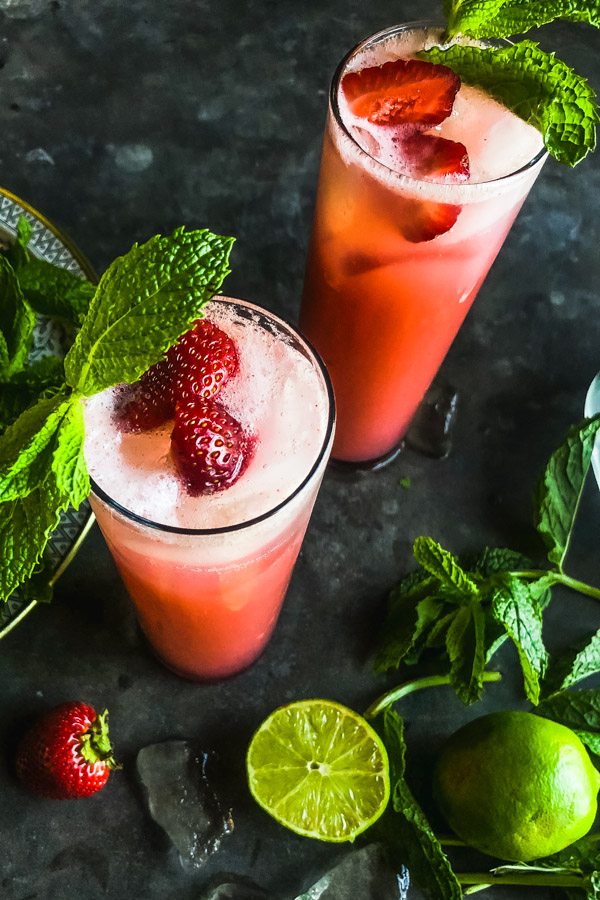 Tell them how easy it is! Or don't… it tastes so good, people will think you're a kitchen whiz.
Make sure to take all the credit.
Gather the ingredients. 3 total!
Puree!  Then add vinegar.  Cover and refrigerate for at least 12 hours. We're letting the flavors develop.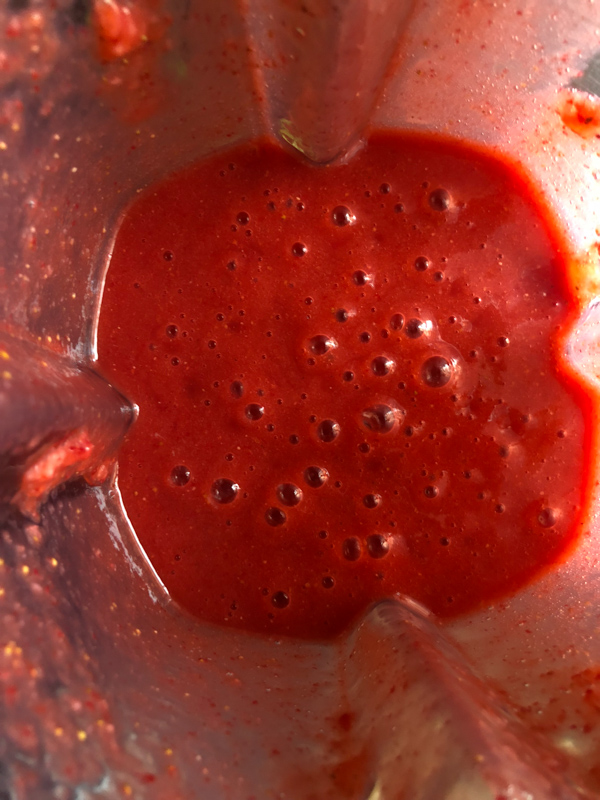 Strain.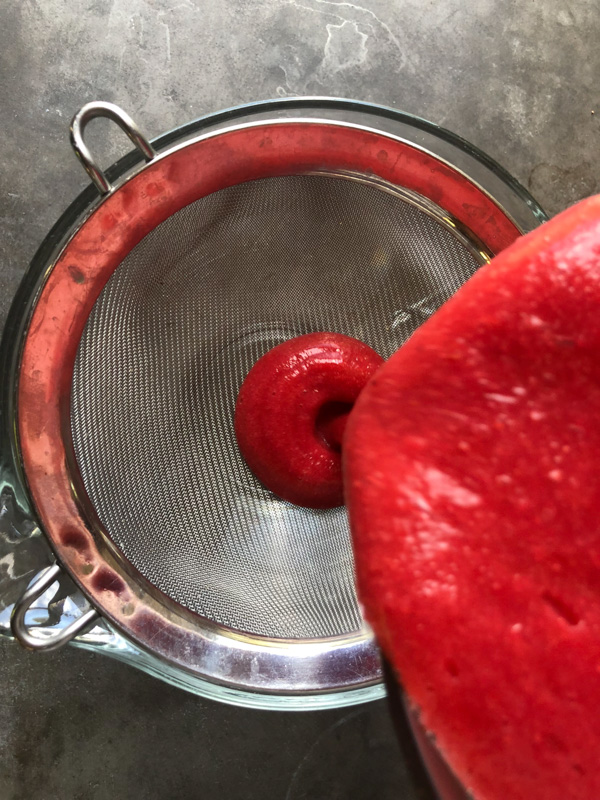 No solids.
This shrub is a little thicker and more syrupy than most shrubs. It tastes so good I wanted to drink it on its own. The tang of the vinegar makes me so happy.
Cook. Add sugar. Find a heart in the process.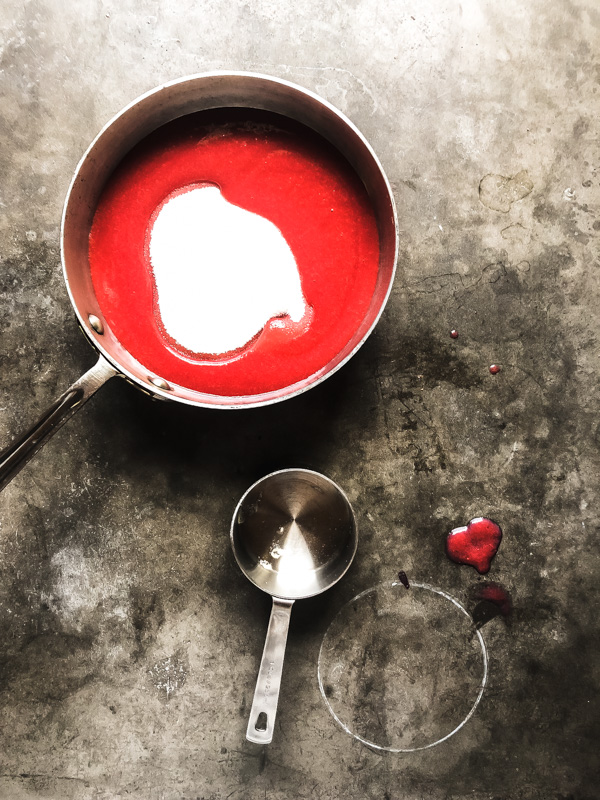 Hello, goodness. Let's work with you.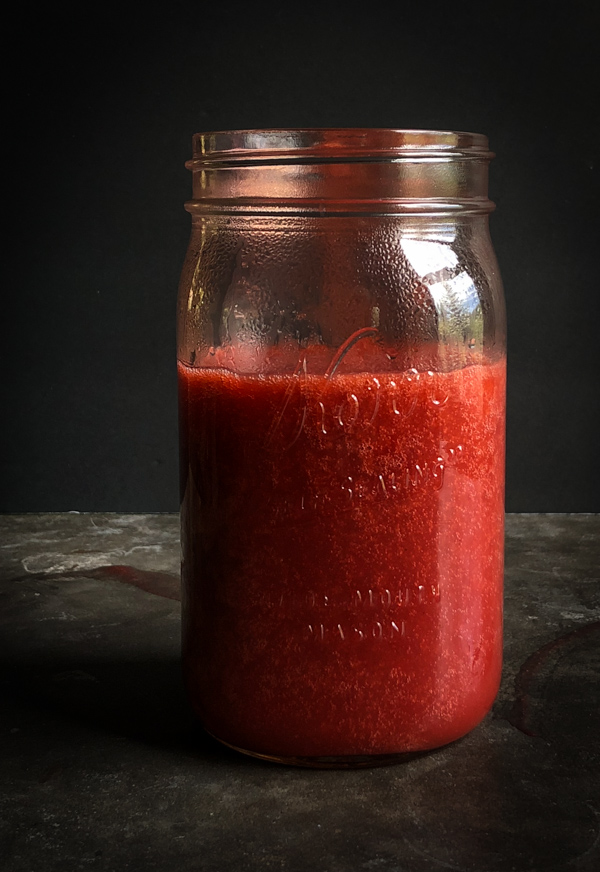 Pour some into cups.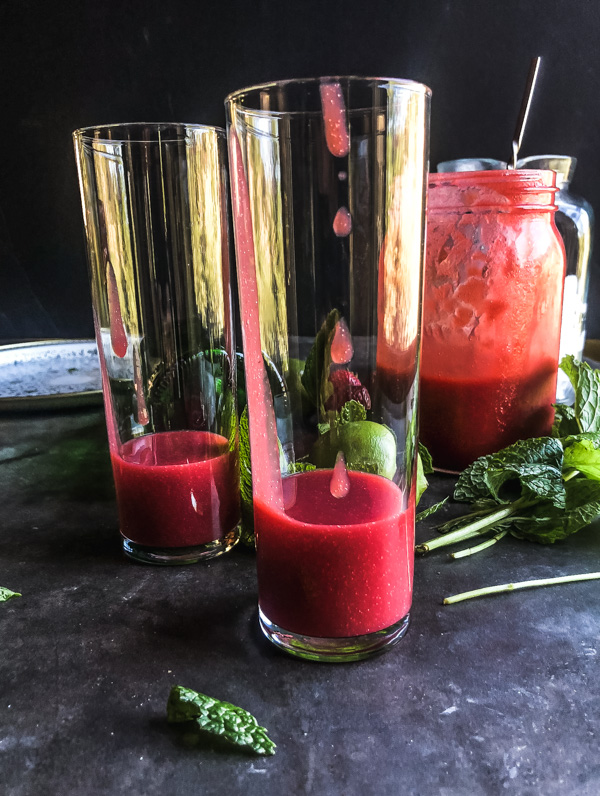 Add bubbly water. I used a lemon flavored one!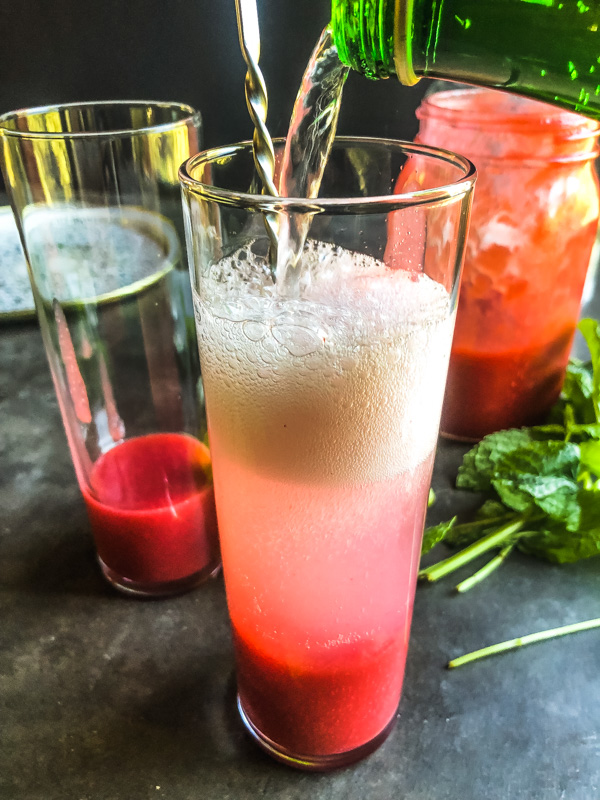 Garnish because we're fancy.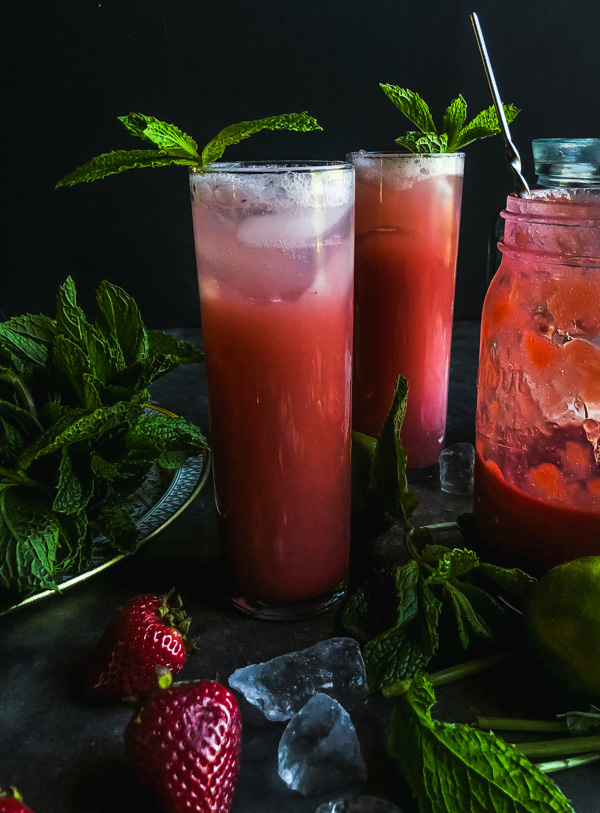 If you're laying off alcohol or you're pregnant or know someone who is, this is a REAL TREAT.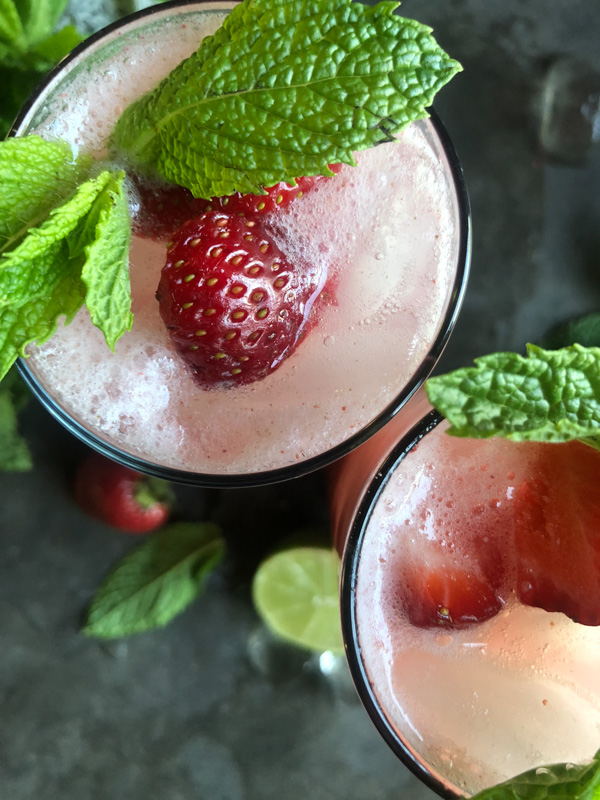 Add a scoop of ice cream while you're at it!  Live a little!
Strawberry Shrub

makes about 2 cups

recipe slightly adapted from Real Simple

1 1/2 lb. strawberries (about 3 pts), trimmed and hulled
1/2 cup distilled white vinegar
1 cup sugar, or to taste

Puree strawberries in blender or food processor until smooth. Transfer to a bowl and stir in vinegar. Chill, covered for about 12 hours.

Pour mixture in a fine mesh strainer, and let drain, gently stirring frequently and pressing without forcing too much pulp through strainer.  Discard pulp.

Transfer juice to a 2 quart heavy nonreactive saucepan and stir in one cup sugar, then cook over medium heat, stirring until sugar is fully dissolved, 2 to 3 minutes. Cool syrup 30 minutes. Shrub lasts in refrigerator for up to two weeks.