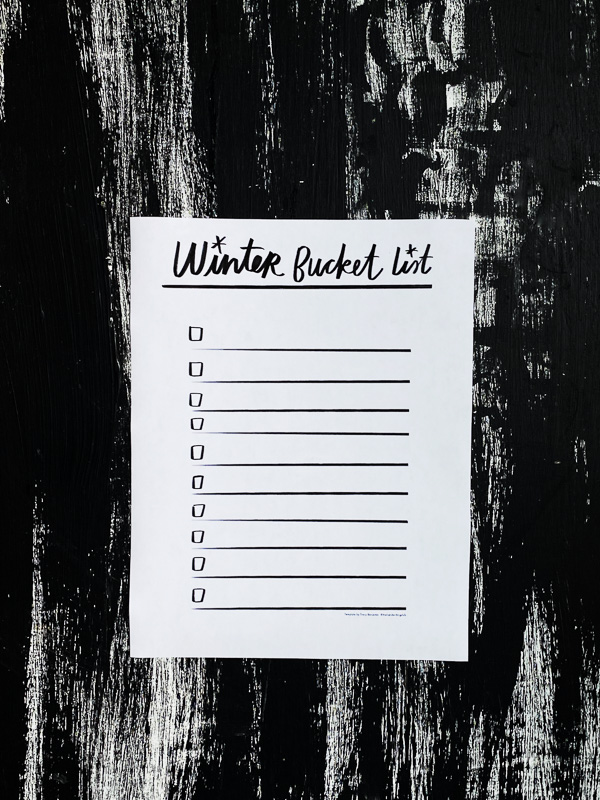 December 21st was the first day of Winter! It's time to figure out how I want to spend my time this season. Here's my Winter Bucket List 2022.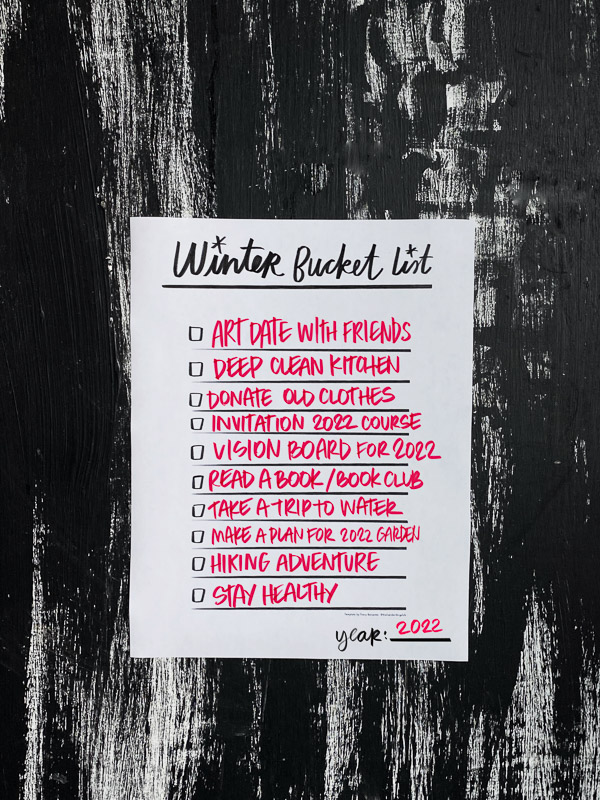 Winter Bucket List 2022 includes:
art date with friends
deep clean kitchen
donate old clothes (go through closet!)
complete the Invitation 2022 Course with Tammi Salas
vision board
read a book & attend book club
take a trip to the water
make a plan for 2022 garden
hiking adventure
stay healthy!
If you'd like to play along and plan your winter, you can download a printable here from my Etsy shop.
If you have a currently workbook, fill out yours in your workbook!
I hope you have a great winter!