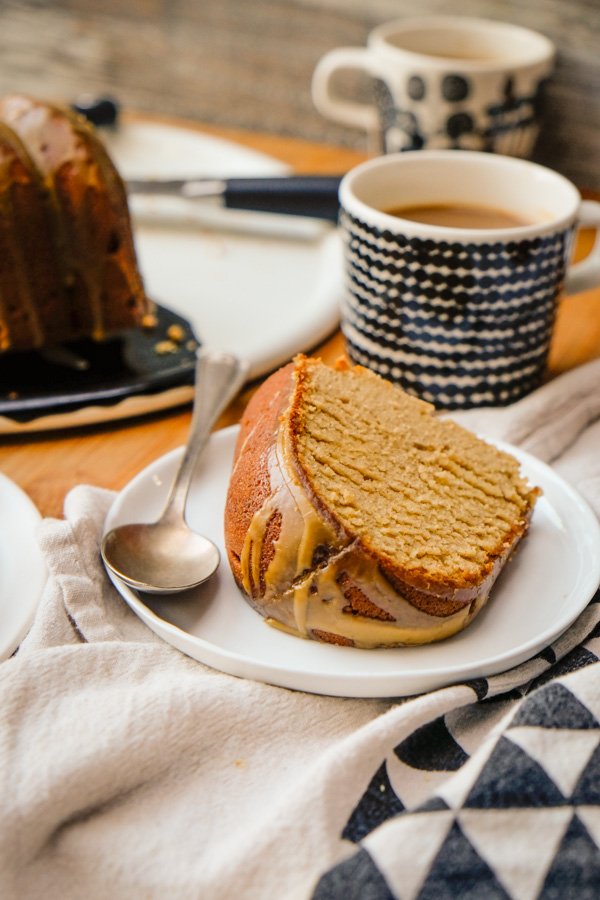 We can show our support in many ways. It doesn't always have to be in big & bold ways. A series of small acts can really add up, especially in our current state.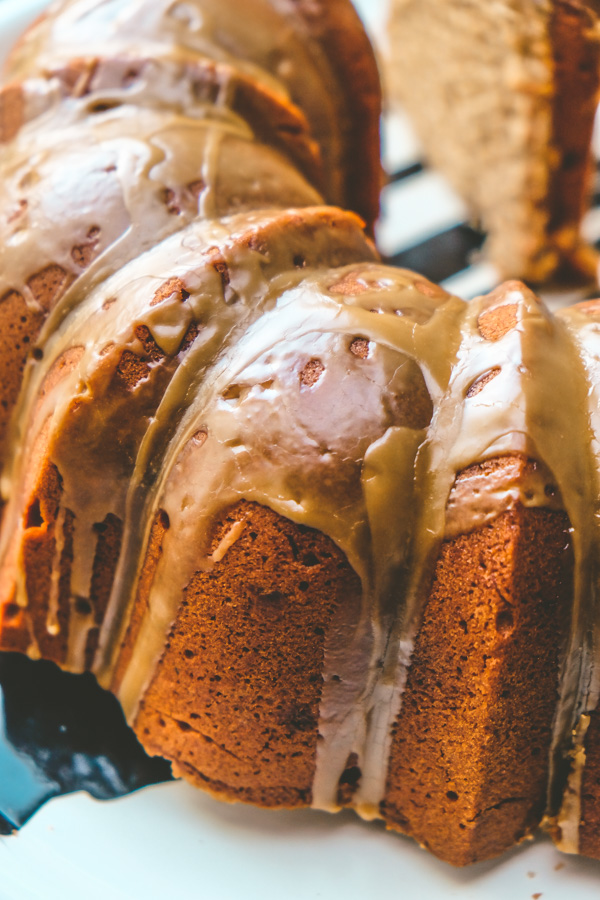 Support can mean volunteering at school. It can be hosting a group of people who inspire action to share a meal. It could be gathering a group of people to help a family in need. It could be writing letters to help advocate for change. It could be dropping a cake off to first responders who worked tirelessly through trauma. It could be really listening to what someone has to say.
This Spiced Brown Sugar Pound Cake with Molasses Glaze recipe comes from Julia Turshen's latest book, Feed the Resistance. Inside the book, you'll find many recipes to help fuel your gatherings, ideas for places to reach out as well as things you can do to help that take less than 10 minutes. This book is here to help inspire ACTION.
Because honestly, food has the power to unite us all.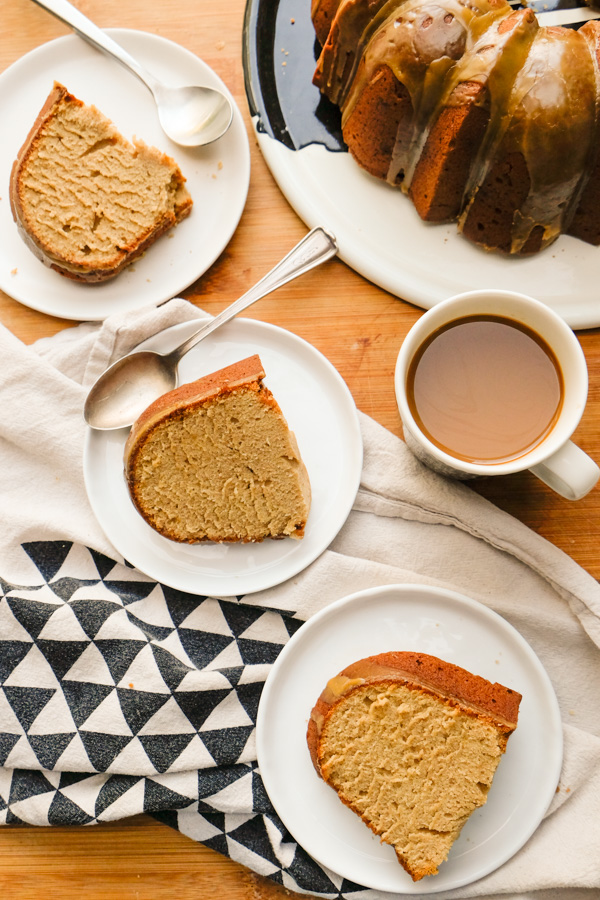 How did this cake turn out? Really well. So well in fact that I thought to myself…hmm this tastes like a pumpkin spice cake but I can't believe there's no pumpkin in there, let me have ANOTHER (and another) piece to make sure I'm really tasting what I am tasting.
I made this cake to share with my neighbors. Because community + support starts in your own neighborhood!
Let's gather our ingredients. My phone and camera were shorting out when I went to take photos. Is mercury in retrograde??? So, I drew the ingredients!
Sugars are creamed with butter.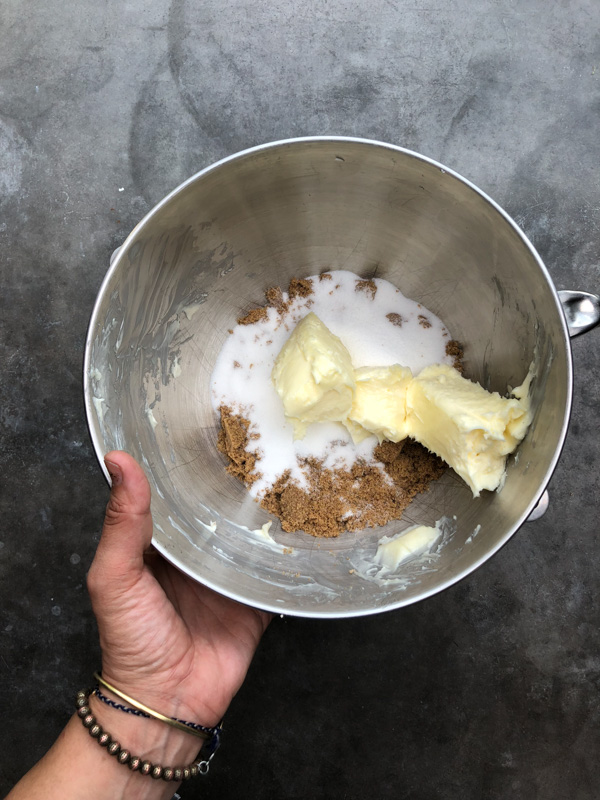 Eggs are added one at a time.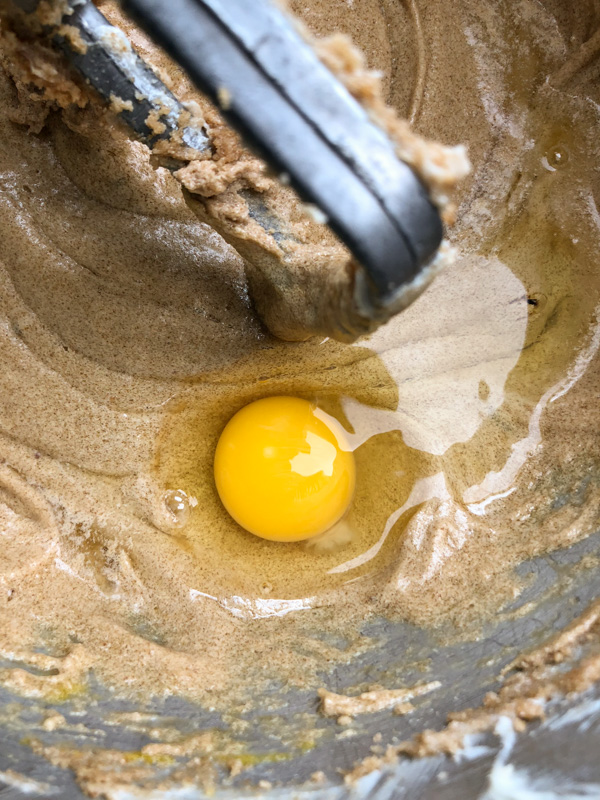 Flour meets the mixture.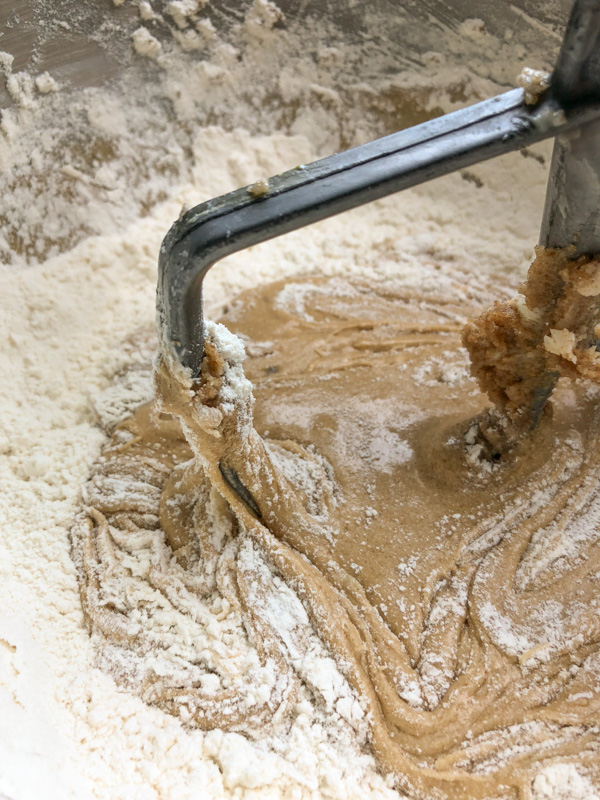 Same with sour cream!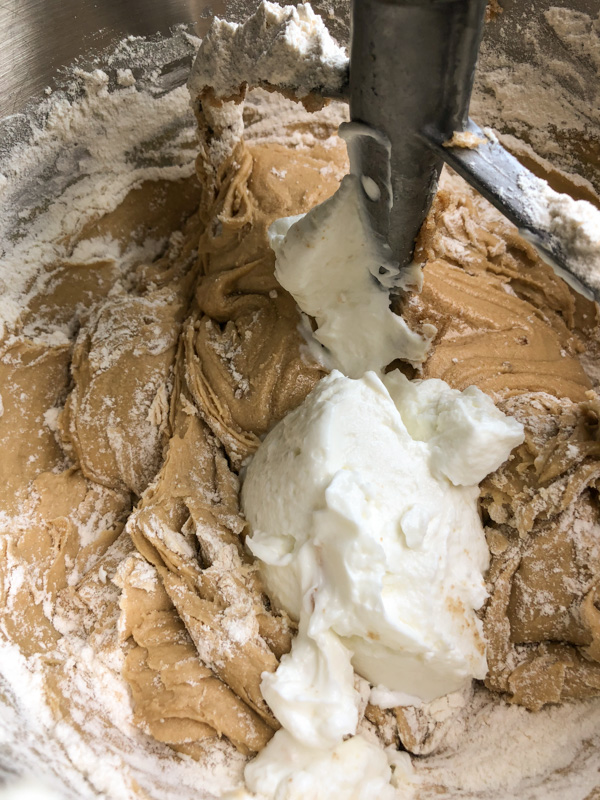 Hey, batter batter!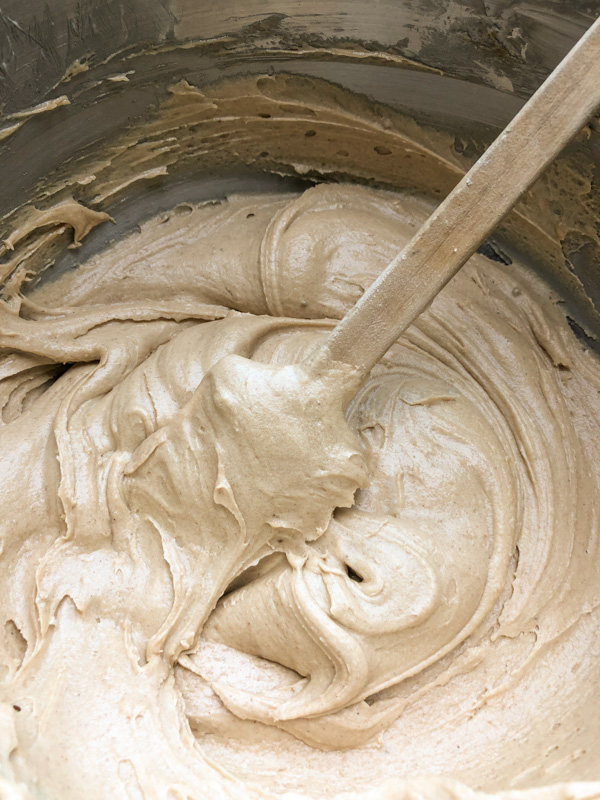 Batter goes in a bundt pan!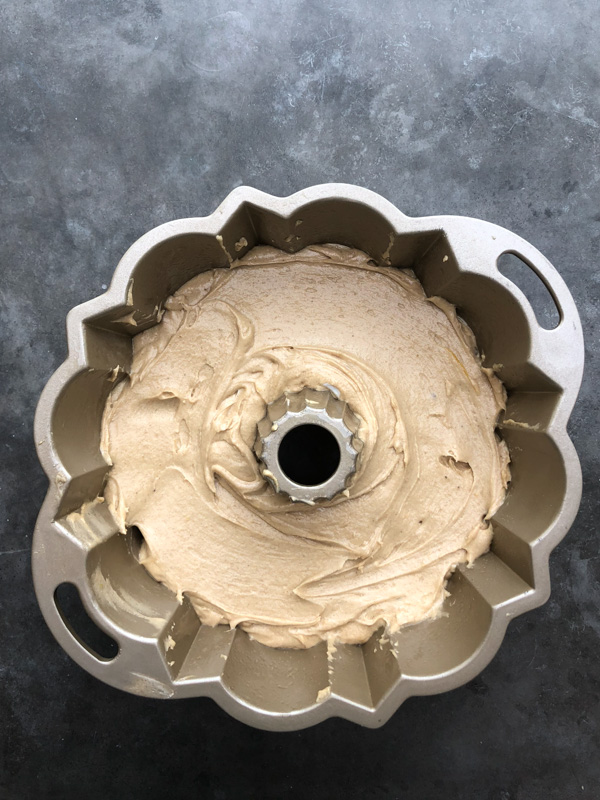 Bundt gets baked!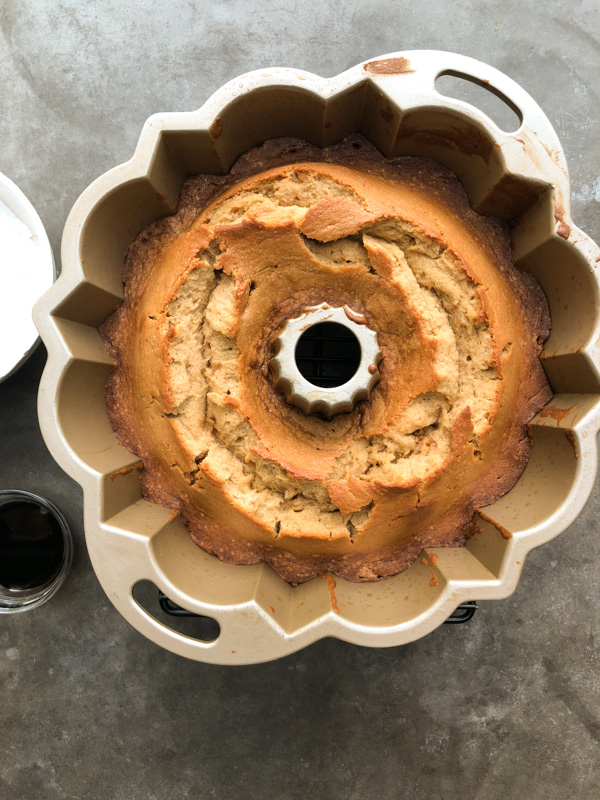 Bundt gets inverted!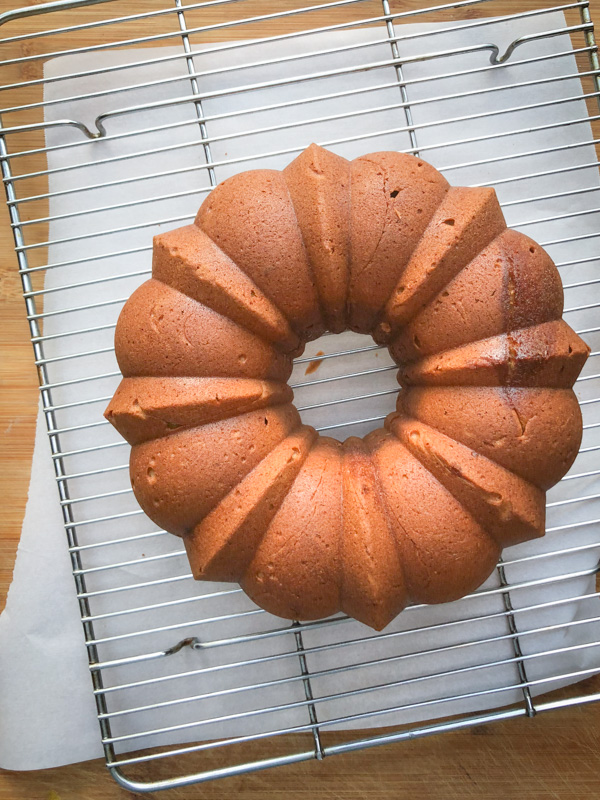 Glaze is made!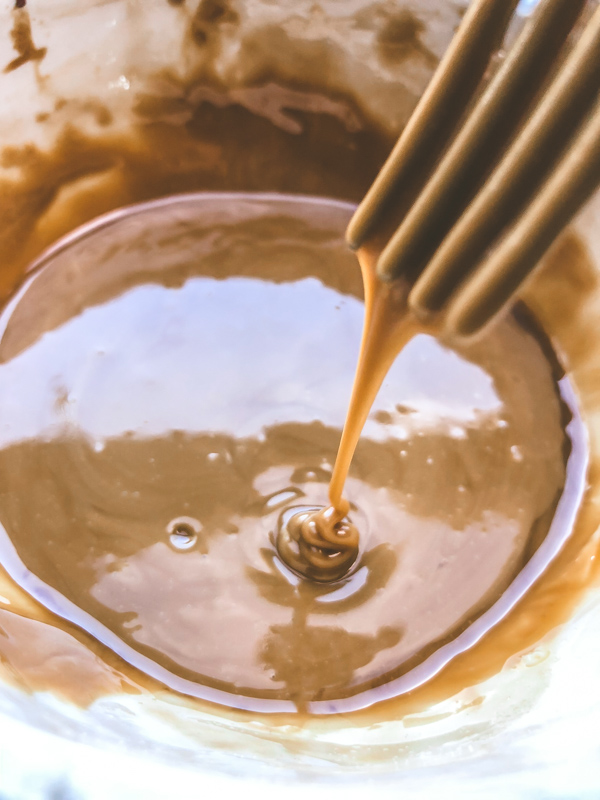 Cake is glazed!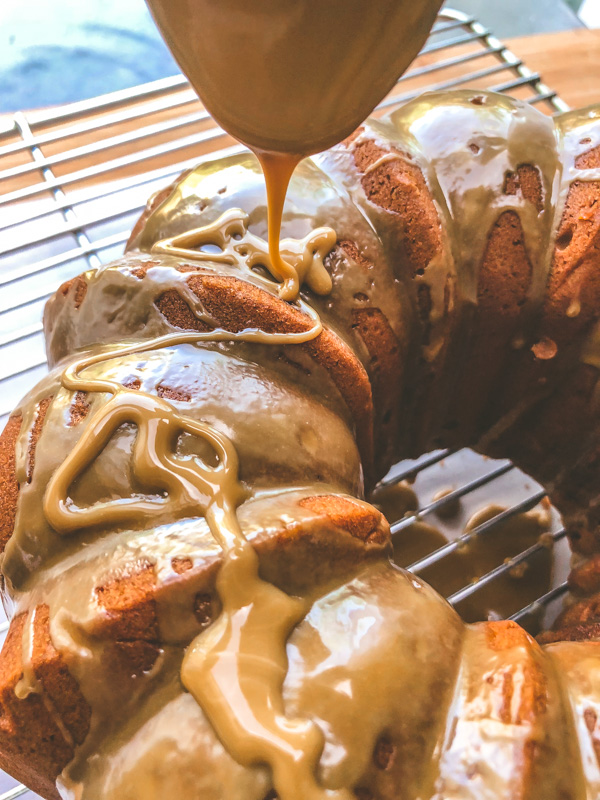 I mean….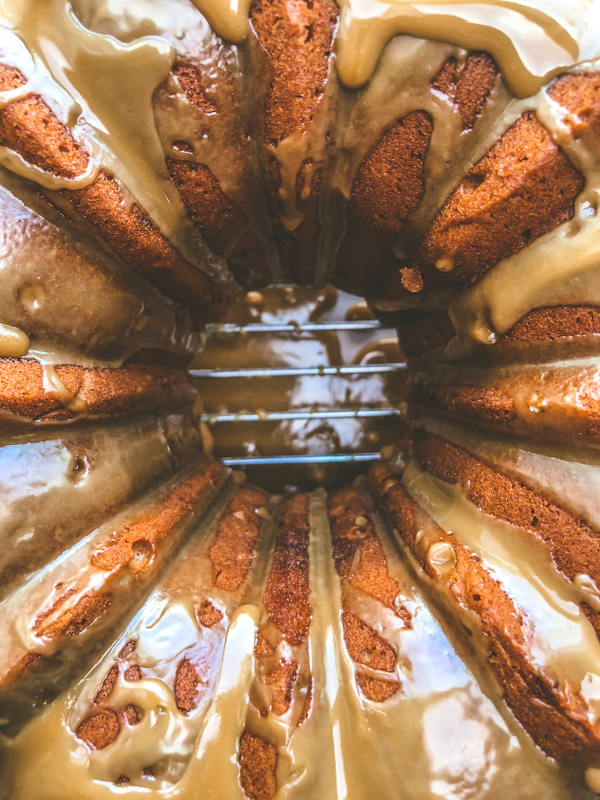 Gahhhh.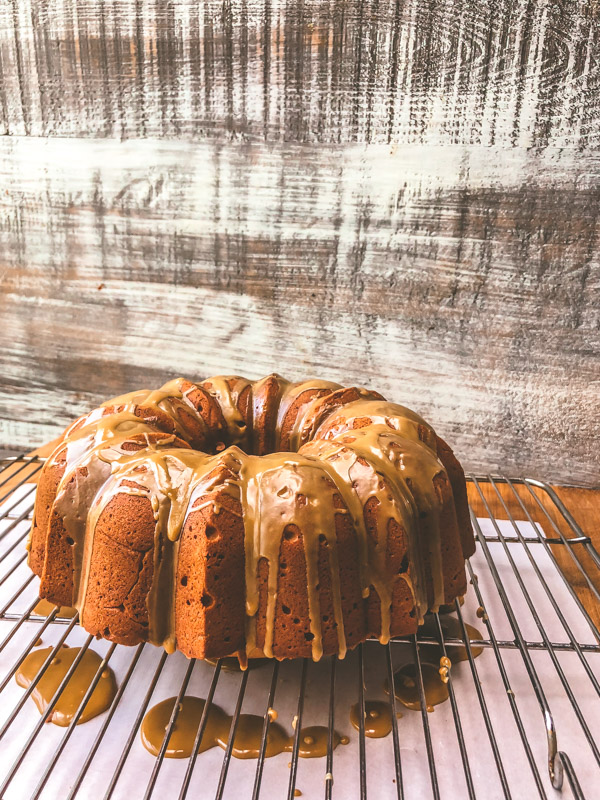 Dig in!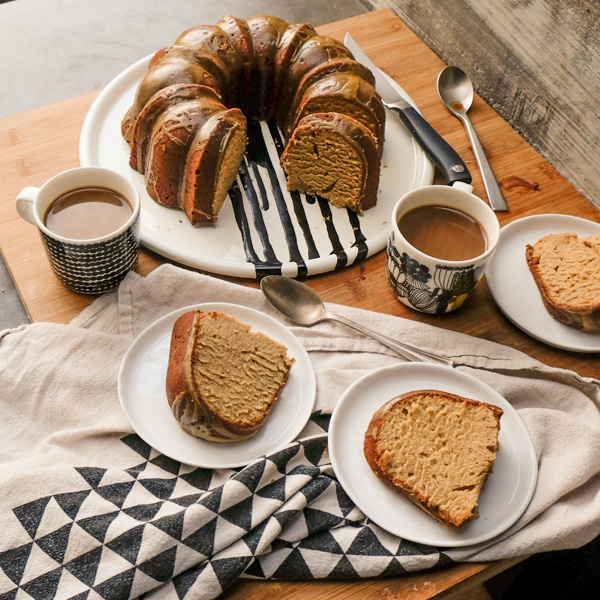 Communities are built with food.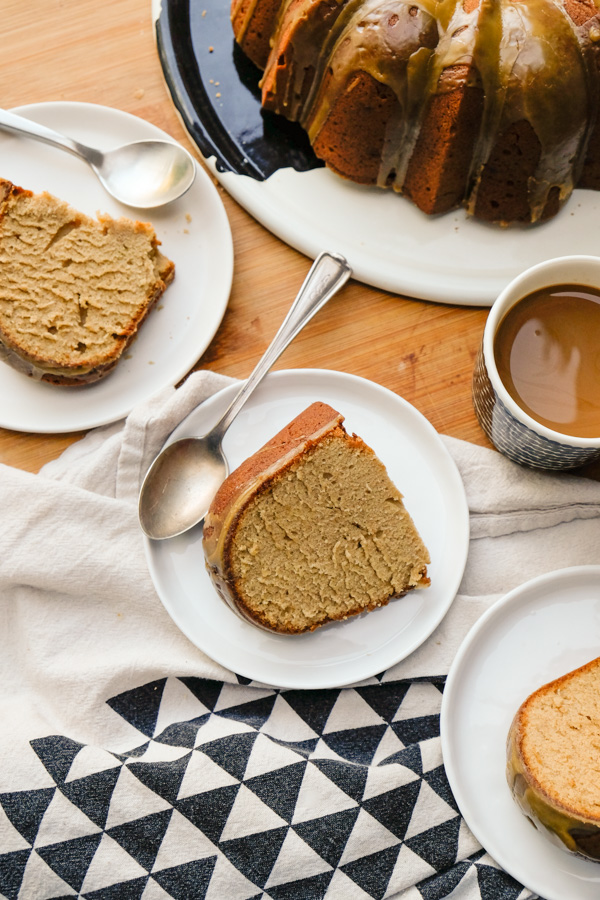 This one will definitely inspire action. Promise!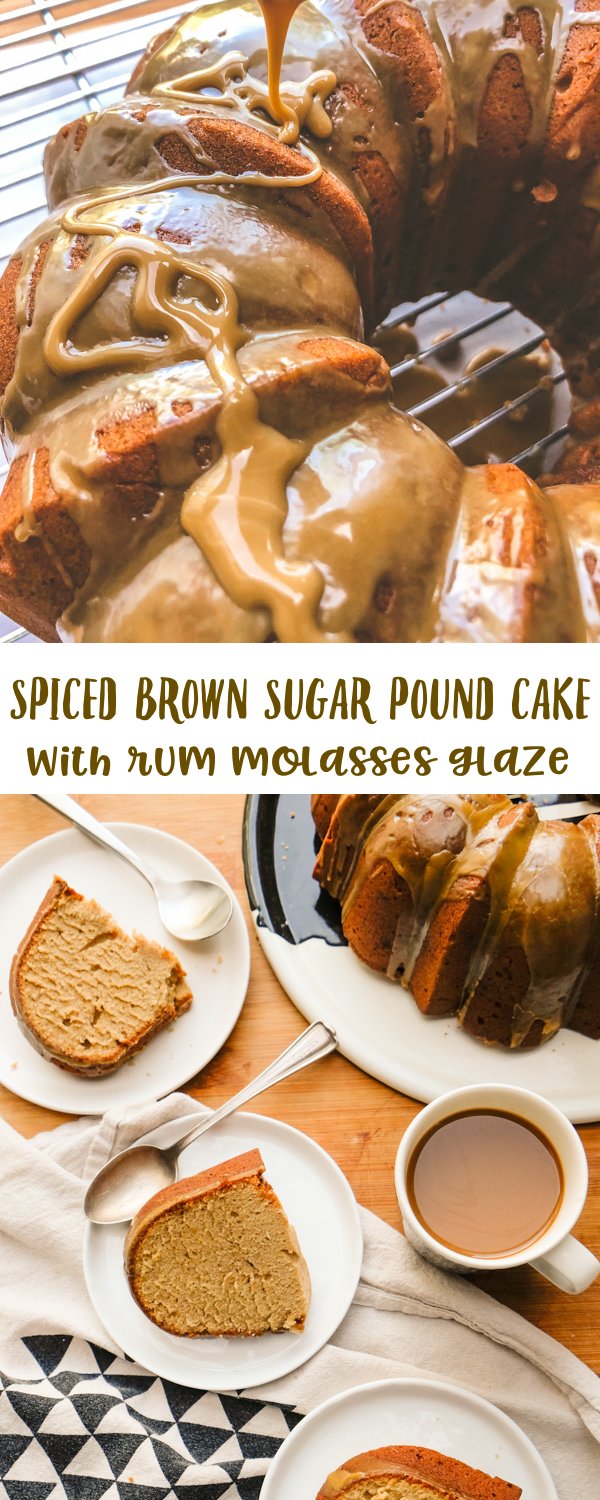 recipe from Feed the Resistance
serves 10

non-stick baking spray
1 1/2 cups unsalted butter, at room temperature
2 cups packed light brown sugar
3/4 cup granulated sugar
1 teaspoon kosher salt
5 large eggs, at room temperature
3 cups all-purpose flour
1 cup sour cream, at room temperature
1 tablespoon plus 1 teaspoon vanilla extract
1 1/2 teaspoon ground cinnamon
1 teaspoon ground nutmeg
1/2 teaspoon ground ginger
1/4 teaspoon ground cloves
1 cup confectioner's sugar
2 tablespoons molasses
2 tablespoons rum

Preheat the oven to 325F. Spray a 10 cup bundt pan with nonstick cooking spray.

Place butter, brown sugar, granulated sugar, and salt in the bowl of a stand mixer fitted with the whisk attachment and mix on high speed until light and fluffy, about 5 minutes. Add the eggs one at a time, and mix until well incorporated. Slow the mixer to its lowest speed and carefully add in the flour in intervals of 1 cup. Add the sour cream and 1 tablespoon of vanilla. Mix in the cinnamon, nutmeg, ginger, and cloves until just combined.

Pour the batter into the prepared pan and bake until a toothpick inserted into the center comes out moist, but mostly clean, about 65-75 minutes.

Cool the cake for 10 minutes then invert onto a cooling rack and cool to room temperature.

In a small bowl, whisk together the confectioner's sugar, molasses, rum, and the remaining 1 teaspoon vanilla until smooth and pourable. Drizzle over the cake and serve.