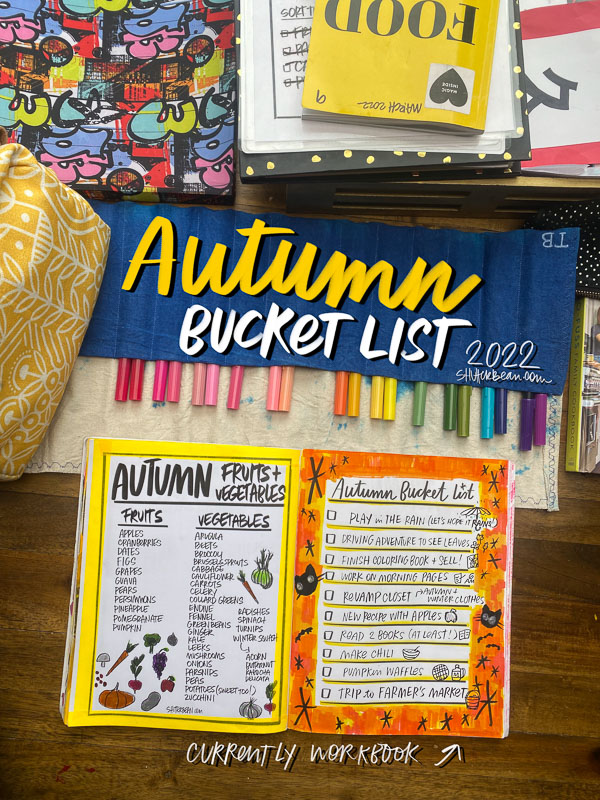 It's Autumn Bucket List 2022 TIME!
Tomorrow (September 22) is the first day of Autumn. Are you READY?!! I'm ready.
I love Autumn. Mostly because I love soup and sweater weather. I like when my home is cozy and not super hot and gross.
I thrive while covered in a blanket. It's even better if there's a rainy day.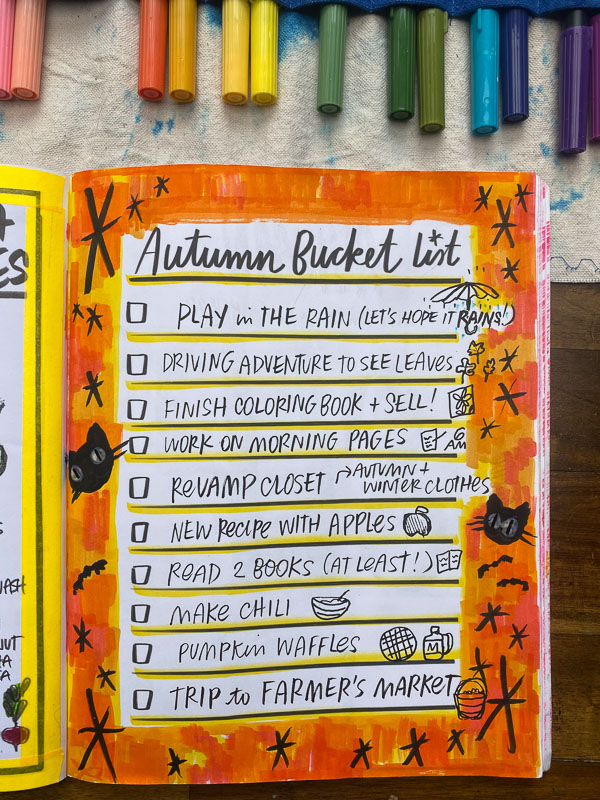 Here's what I want to do this Autumn!
Autumn Bucket List 2022
Play in the rain (let's hope it rains!)
driving adventure to see leaves changing colors
finish coloring book and put them in my Etsy shop
work on morning pages
revamp closet (put away summer clothes and invited autumn & winter in)
new recipe with apples
read at least 2 books
make chili
pumpkin waffles!
trips to farmer's market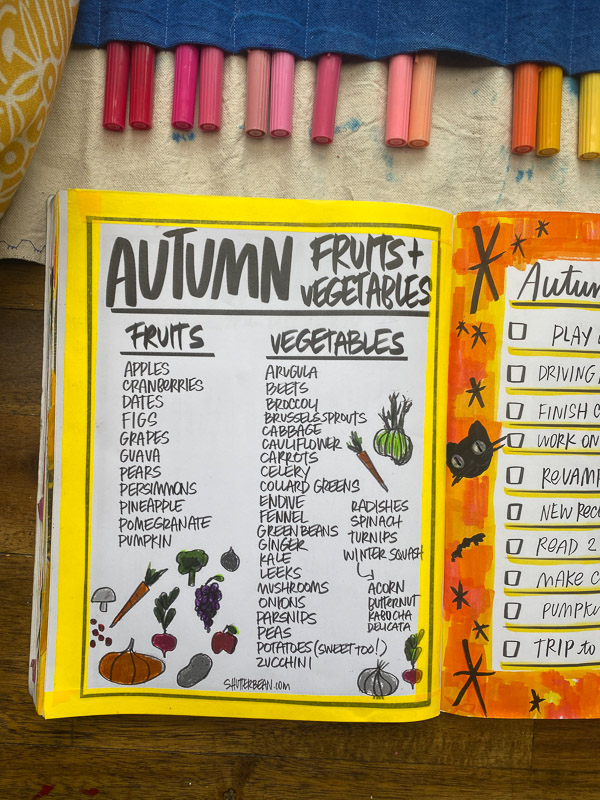 This year I've been working on making illustrations of what's in season. Writing it down gets me in the mood for cooking in the new season. I'll be sharing some of my favorite recipes this week.
If you would like to join in on making an Autumn Bucket List, you can download one from my shop here I'd love to see what you're up to this Autumn! You can post a picture and tag @shutterbean and @thehandwritingclub
Also, if this made it to your email inbox, YAY! I am now using the FeedBurner alternative, follow.it so you can get the latest posts delivered to your inbox. If you'd like these Shutterbean posts sent to your email, you can sign up for that here.
If you need some Autumn food inspiration, check out my favorite autumn recipes!